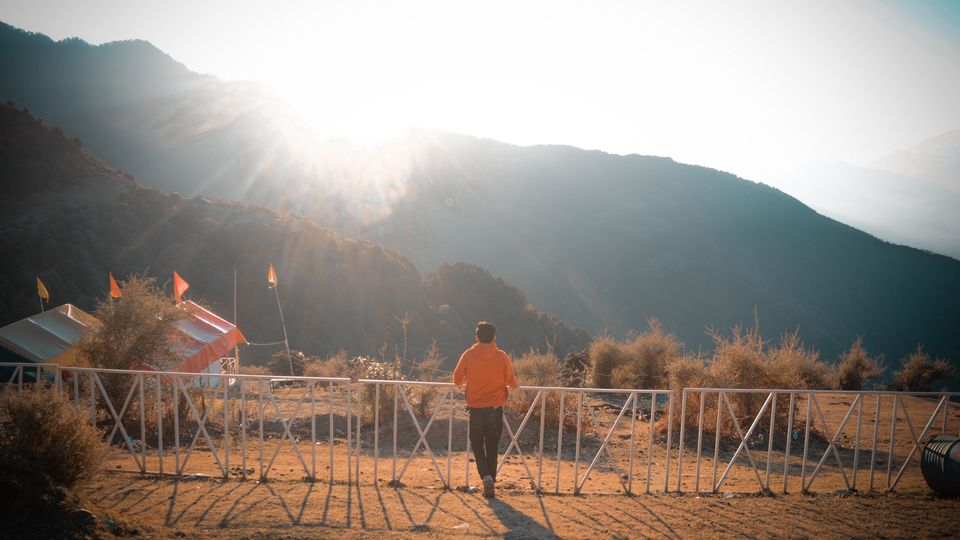 Every new year's eve is about reminiscing the year bygone and building new hopes for the upcoming. 31st December 2018 was not different, but was kinder and inspirational. This time, I brought in the new year in Bir Billing, Himachal Pradesh – a traveler's dream come true.
Bir, a small quaint village in the Joginder Nagar Valley in north of India, is bustling with carefree adventure seeking travellers from across the world, around the year. It hosts some beautiful snug cafés that carry the old world charm of the west & the tranquility of the hills that surround them.
" June 16, a tiny quite café is a must do for their desserts and coffee. Another chill out zone in the city can be found at Zostel – a famous chain of hill cafés and hostels in India & Nepal. The colourfully set seating area is quite fun to sip their frothy coffee & soak in some sun."
About 8km west of Bir, you can visit the Palpung Sherabling Monastery which also hosts the Sherabling Institute of Higher Buddhist Studies. Built in 1727, this monastery embodies the "glorious union of study and practice" – meaning of the word Palpung. This significant monastery is the congregation of monasteries and centers of the Tai Situpa – one of the highest-ranking lamas of the Karma Kagyu lineage in Buddhism. The place accommodates over 500 monks that you'll watch practicing dancing, sharing Buddhist principles & lineage. I found a beautiful video of the Monks of Sherabling, you can check it out here:
https://www.youtube.com/watch?v=G-0lHr8ke7o
Bir hosts the landing site for World's Second Largest Paragliding Spot in Billing – mountain top about 16km upwards Bir. The Sky Village in Billing about 2,400 m high is the camping site for paragliding enthusiasts, offering clear night skies with zillions of stars & galaxies visible to naked eyes & a cozy bonfire on a chilled new year's eve with -1degree temperature. The picturesque view of the valley during sunrise & sunset are other main attractions of Billing before one reaches the meadows of the launch spot for taking the adrenalin pumping flight on the paraglide. Check out my paragliding experience in the videos below:
This is how my new year started as I spent two beautiful days in this amazing place, let me know about yours in the comments section below and feel free to share this travel story!
Also do check my latest video of Bir Billing on you tube
https://youtu.be/fImOLvGoA4w
Do like,share and subscribe if you enjoyed the video and don't forget to comment down , lemme know what you think about it 😘