Bir Billing has always been one of the top places to visit in my bucket list for a long time. Why so? Because I wanted to do Paragliding here once in my life. I am not that big a fan of heights but yet, there was something exciting about flying in the sky while being surrounded by mountains and have green grass to land upon. And best, this is one of the best weekend getaways from Delhi!
So, when I got a chance to stay with Zostel for a month as a volunteering opportunity, I didn't hesitate. The best part about this opportunity is that it is open to everyone, it doesn't matter if you are a travel blogger like me or not. And it is quite simple to apply to as well.
Well, yeah, that is how I stayed in Bir Billing for a month and spent literally just 5000 INR for transportation and local sightseeing.
How to Reach Bir Billing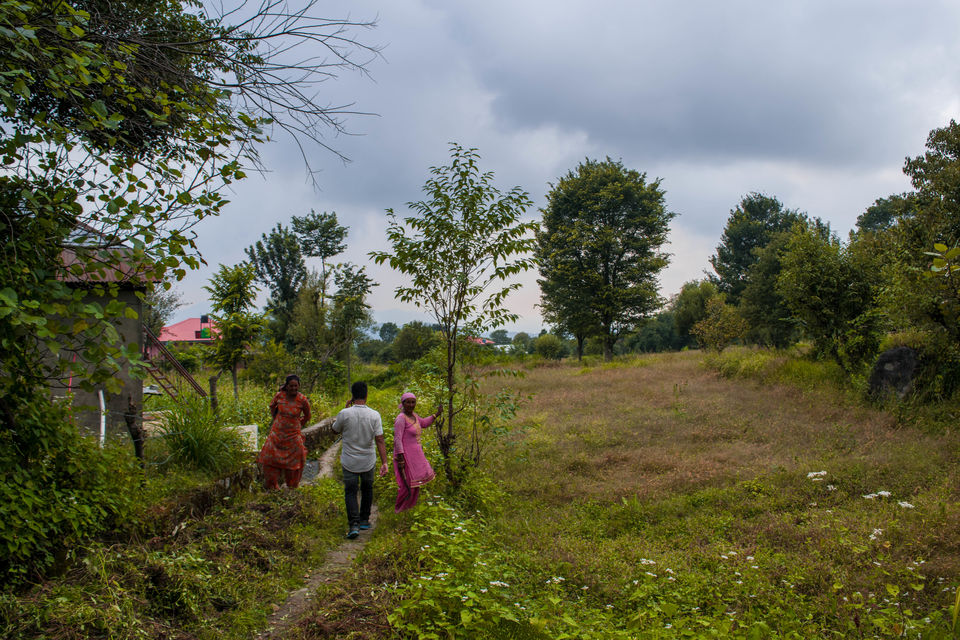 There are a couple of options for you to explore in order to reach Bir:
Air
The nearest airport to Bir is the Kangra Airport in Dharamshala which is around 68 km from Bir. You can take a flight till Dharamshala and then a local bus or taxi to reach Bir which will take another 1.5 -2 hours.
However, this will be quite costly so I would advice you to consider it only in emergency.
Rail
Another option is to take a train to the Pathankot Railway station which is the closest major railway station to Bir. From here, you have a couple of options to choose from.
1. You can take a toy train from Pathankot to Ahju which is the closes narrow gauge station to Bir. However, it takes about 6-7 hours to complete the Pathankot to Ahju journey in train so prepare accordingly. But it can definitely be a unique experience so I will urge you to try it.
2. Another option is to take a state bus from Pathankot to Bir which will take about 3-5 hours to reach and will cost you about 150-200 INR.
3. You can also take a direct taxi which will cost you about 3000 INR and will drop you at Bir in just 2.5 hours.
Road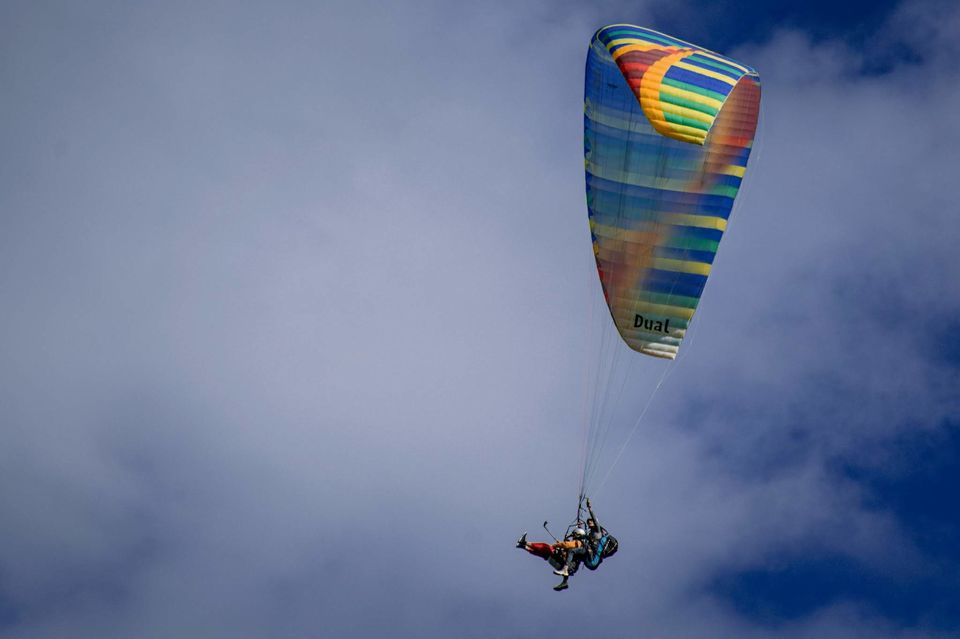 If you are starting from somewhere closer to Bir then you can always make it a road trip and have some fun. But beware of the winding roads here and make sure you start early in the morning to reach Bir before nightfall.
Another option is to take a state transport or a private Volvo bus to reach here. From Delhi, an ordinary state bus will cost you about 600 INR and will leave you at Baijnath and a private Volvo bus wil cost about 900 - 1200 INR and will drop you right at Bir.
Best Time to Visit Bir Billing
Ideally, you can visit Bir Billing all-year round but the season will decide the activities that you can indulge in.
Summer Season
If you wish to try Paragliding and want to go on nearby hikes and treks then Summer is the best time to visit. The air cool and refreshing but it can be a little crowded as well as this is the peak season to visit.
Winter Season
If you don't mind the cold then winter months are definitely the best time to visit Bir and see the magical side of this small town. Winters is also supposed to be the best time for paragliding as the wind flow is good at this time.
However, you won't be able to explore much around here as most of the treks will be closed at this time. Also, you will need to trek a little in order to paraglide as Billing receives snowfall every winter.
Monsoon Season
Monsoon is the worst time to visit for paragliding but it is the best time if you love to admire greenery. At this time, most of the treks will be closed due to landslides but you can still enjoy exploring the villages around here.
You can also go to the waterfalls and the riverside but make sure you take a local with you.
Things to Do in and Around Bir Billing
Try Paragliding from Billing Site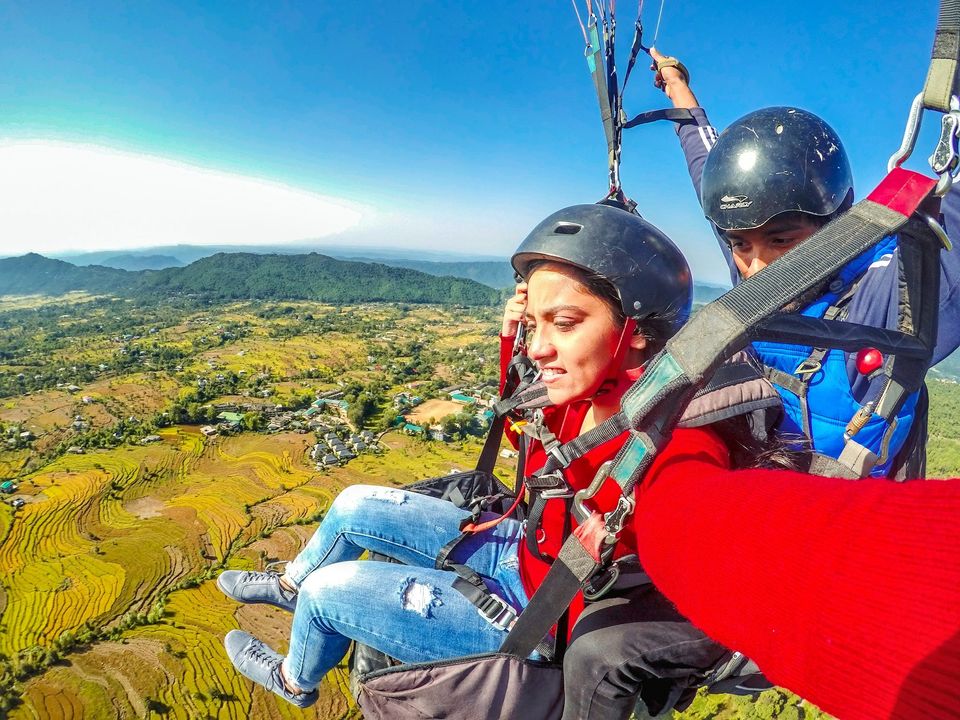 Honestly, if you haven't tried Paragliding after coming to Bir then you have missed out on one of the best opportunities in life. Because while there are other paragliding locations in India, Bir Billing is definitely the best.
It is Asia's best paragliding spot so make sure you do save money for this and have an amazing time flying around here. Depending on the season, paragliding without GoPro can cost you about 2000 - 3000 INR.
Spend a Day at the Gunehar River Pool
Another awesome thing to do in Bir Billing is to visit the Gunehar River Pool which is around 4-5 km away. You can hike to this area and it would take you around 1.5-2 hours to reach the spot. Trust me, the feeling of dipping your feet in the cold water is so relaxing and magical.
I actually trekked a couple of times to this place during my 1-month stay here because it was extremely refreshing. You also get to observe a beautiful view of the valley from here which is definitely worth the trek.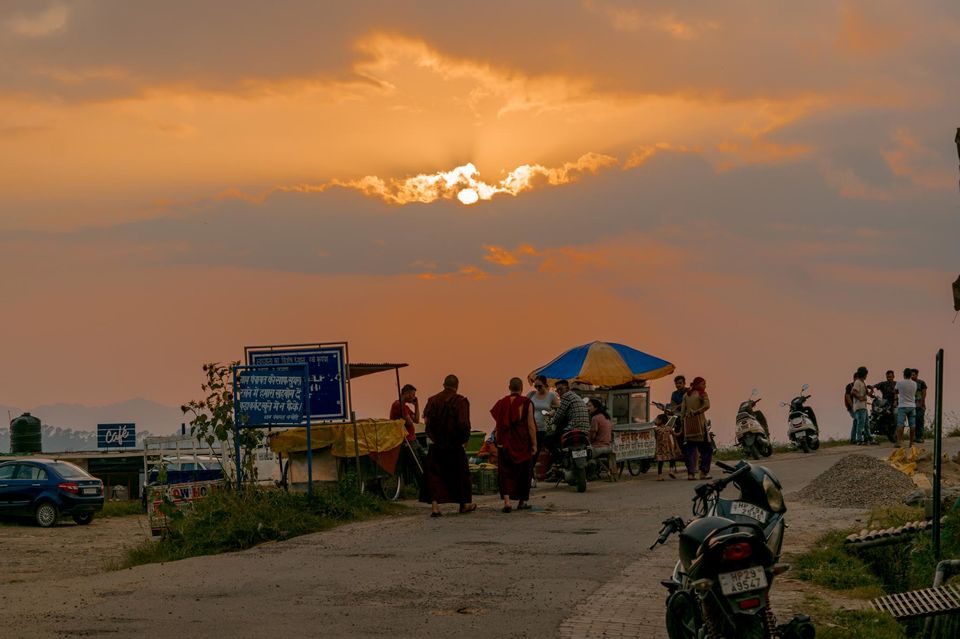 One of my favorite things to do in Bir was to walk to the sunset point every day, an hour before the sunset and watch the sun go down. Honestly, I haven't been a fan of mountain sunsets before but after Bir, I fell in love with the mountain sunsets too.
Every day, you get to witness a new kind of sunset which makes it so amazing to watch. Also, since I visited just at the end of the monsoon, I could watch the sun rays falling on the overgrown fields and making it look like some filmy field scene.
Explore the Monasteries Here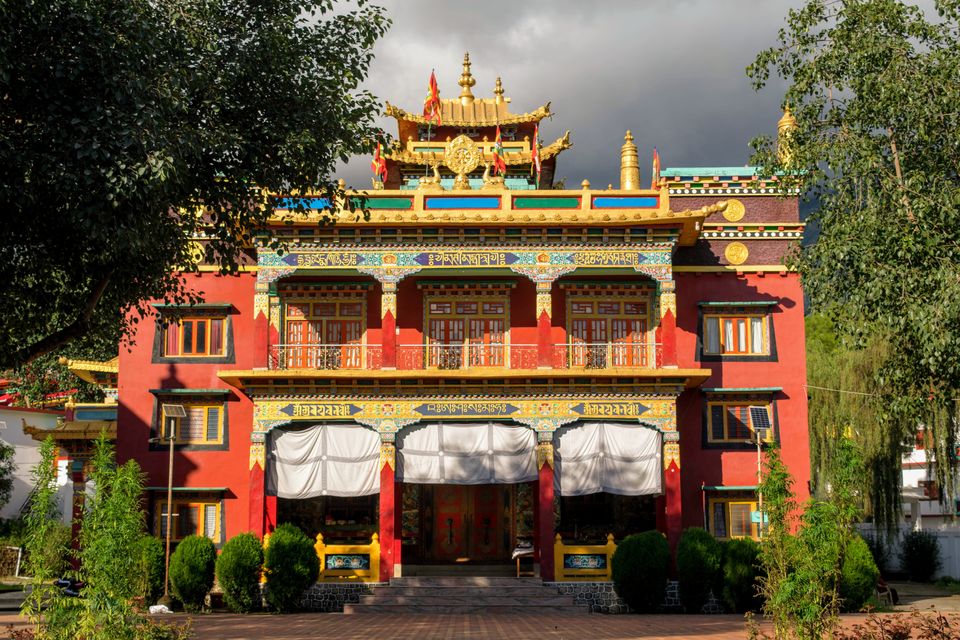 There are 4 major monasteries to visit here: Chokling Monastery, Tsering Jo Monastery, Nyingyang Monastery, and Palpung Sherabling Monastery. While you can cover the three monasteries except for Palpung Sherabling Monastery together, I wasn't in any particular hurry.
I would go to the Chokling Monastery in the evening and watch the sunset there or just relax for sometime in the Nyingyang Monastery. You could also spend the evening at Tsering Jo Monastery which had a field covered with colorful prayer flags just opposite to it.
And a trip to the Palpung Sherabling Monastery can easily take your day if you are hiking. It is about 4 km from the Sunset point and offers the most beautiful scenery to observe.
Go For the Rajgundha Trek
Now, apart from going to the nearby river beds and waterfalls, make sure that you do go for the Rajgundha Trek and stay a couple of nights here. The Rajgundha village is about 14 km from Billing and takes 4-5 hours by trekking.
Once you reach the valley, you can relax and breathe in the fresh, mountain air. Surrounded by mountains on both the sides, Rajgundha Valley allows you to observe the clear night skies and is also perfect for milky way galaxy photography. And you can also go for short day treks and river treks from here to explore the area.
How you can Stay for a Month in Bir Billing
There are two ways you can stay for free in Bir Billing for a month.
Zostel Volunteering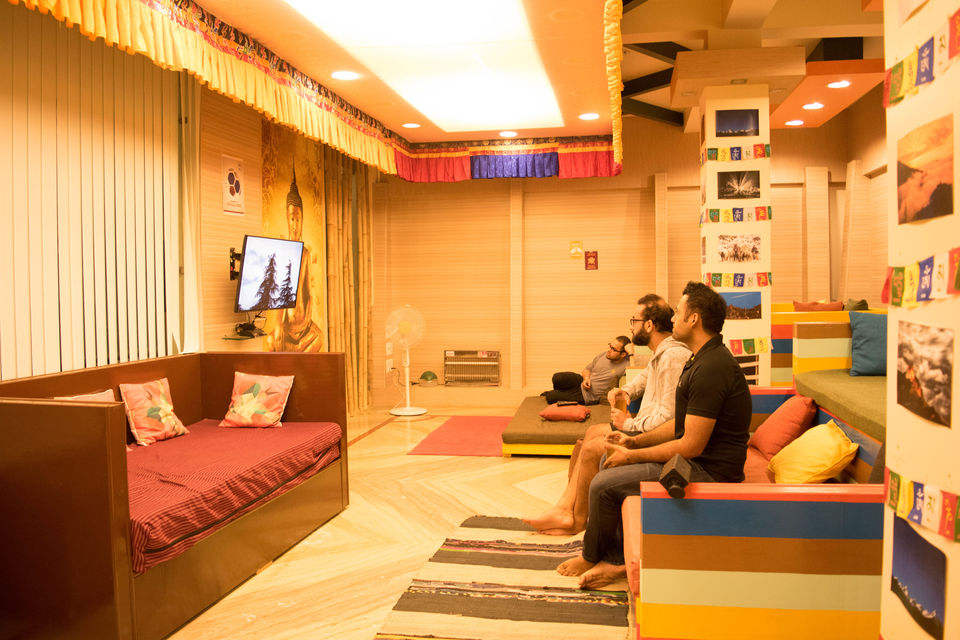 As I mentioned in the starting, I stayed for a month in Bir Billing as a Zostel volunteer. As a result, my stay, food, and sightseeing was free for the duration.
You can do the same by heading to the Zostel website and searching under their Volunteer opportunities. However, make sure that you are free for at least 4 weeks before applying because that is the minimum amount of time needed to become a volunteer.
Also, during your volunteering period, you will have 5-6 hours of work to do. After that you are free to explore as you wish.
Dharmalaya Institute
Apart from Zostel, you also have the option to volunteer at Dharmalaya Institute for at least a month in which your stay and food will be free. Also, you will get an experience of how it feels to live in a sustainable environment.
One thing to note is that if you are going for a volunteering opportunity in Dharmalaya, then you would need to work and help them out 5-7 hours a day. After that, you are free to roam around.
Rent an Appartment/P.G.
You can also take an appartment/P.G. here for 4000 - 5000 INR but then expect to spend around 9000 - 10000 for your 1-month stay in Bir Billing.
What and Where to Eat in Bir Billing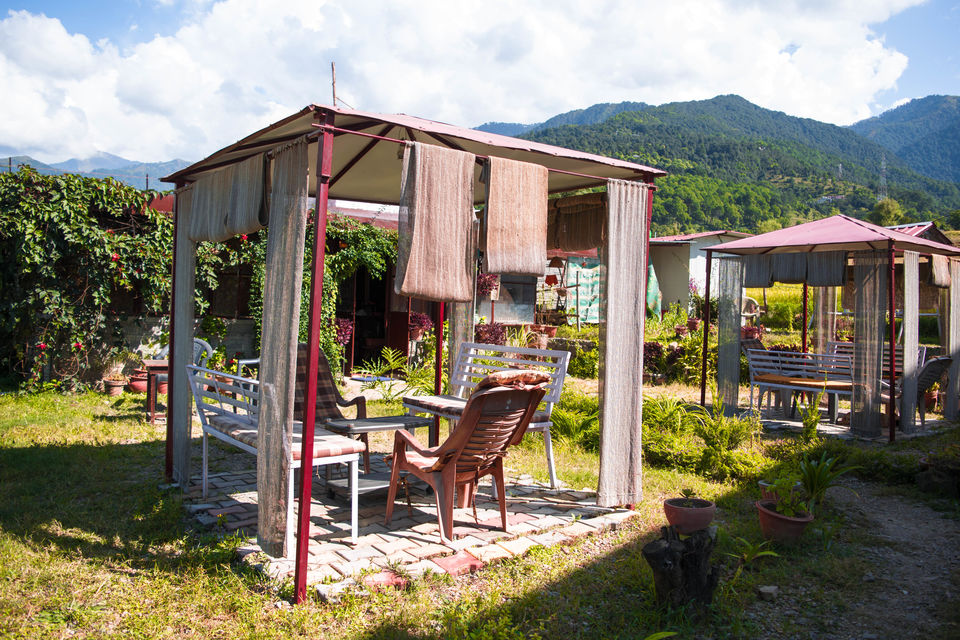 One of the best things about Bir Billing is that you can taste a variety of authentic Tibetan dishes here. There is Sha Phaley, Momos, Thukpa, and a lot of other delicious items. But that's not all, apart from the Tibetan dishes, you also get other cuisines here like Continental, Italian, North Indian, etc.
Usually, a meal here will cost you about 150-200 INR depending on where and what you are eating. The local dishes like Momos, Thukpa, and all are cheaper and can be bought at just 50 - 100 INR.
So, one of my favorite memories of Bir Billing is to try different cafes and restaurants here. This doesn't mean that I ate every day outside but yes I made sure to try most of the eateries here at least once. Here is a list of the cafes and restaurants which I absolutely loved here.