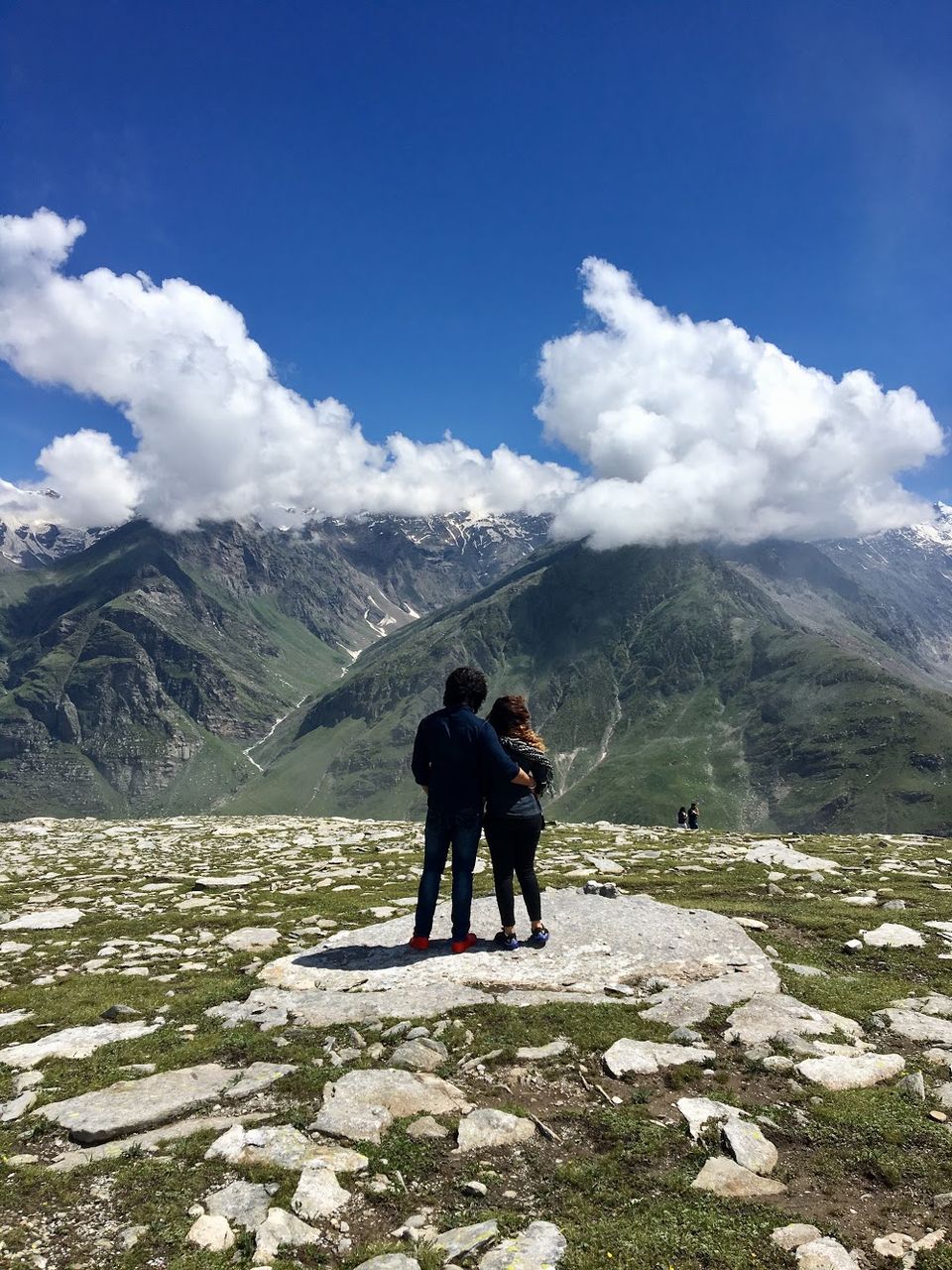 Manali -Rohtang Pass (with the altitude of 4111 metres)
Rohtang, the abode of God, The actual place that's not welcoming all season. It's situated around 51 km from Manali. Go to see: May to November. If you are targeting to visit the motherland try it between July-September to experience mesmerizing eyeshot. The Pass helps connecting Kullu (in the South) to Lahual-Spiti (in the North).
Manali climate conditions in July: Bit Moist! If your sporty please try visiting the station between March-June for best mountain activities. Sadly Rohtang will be off your list before June due to heavy snow. There are barriers to the pass by Indian Army. Avoid visiting the pass on Tuesdays (day is marked for maintenance of Rohtang Pass)!
To enjoy:
Heavy Snow caped mountains, windy atmosphere, sightseeing (please visit the gallery support to admire the beauty below)
Bookings/Permissions:
1. Try book your Rohtang tour in advance through local agents found on Manali Mall road (Bus options: HRTC/HPTDC). Packages are inclusive of taxes and permits. The bus will be spotted at Manali bus depot at early morning by 5/6 AM (depending on the availability). On the way to Rohtang, local rest stops, eatable joints and woolen supplements will promise you a restful journey ahead. There is also an option of picking snow clothes for Rs. 200 - Rs.325/- per person. You will be spared with 3-4 hours at the pass to have full glance of the place.
2. If traveling by self, try having valid proofs (Valid ID Proof, Valid Pollution Under Check (PUC) Certificate and Vehicle Registration Date (Age of vehicle not to be more than 10 yrs)) and a copy of permit at the entry point. To apply: http://rohtangpermits.nic.in/Home/InformatoryScreen. In case of Non Himachal vehicles, one must seek permission from SDM office located on Mall road, Manali (Avoid visiting on Sundays as the office is closed). Fee is only Rs.50/- .

MUST KNOW:
1. Only 3 permits can be obtained for each vehicles in a week.
2. No vehicles are allowed on Tuesdays.
3. Printout for all permissions are compulsory.
GALLERY:
Rahala Waterfall