We would have been to Himachal a zillion times and yet there is so much that we keep discovering. During our recent to Tirthan Valley – we saw a completely new Himachal Pradesh. We had an unplanned visit to Sarchi village. The good guys at our resort recommended and arranged for cabs and it took us about an hour to drive up from our stay at Tirthan Valley to Sarchi Village.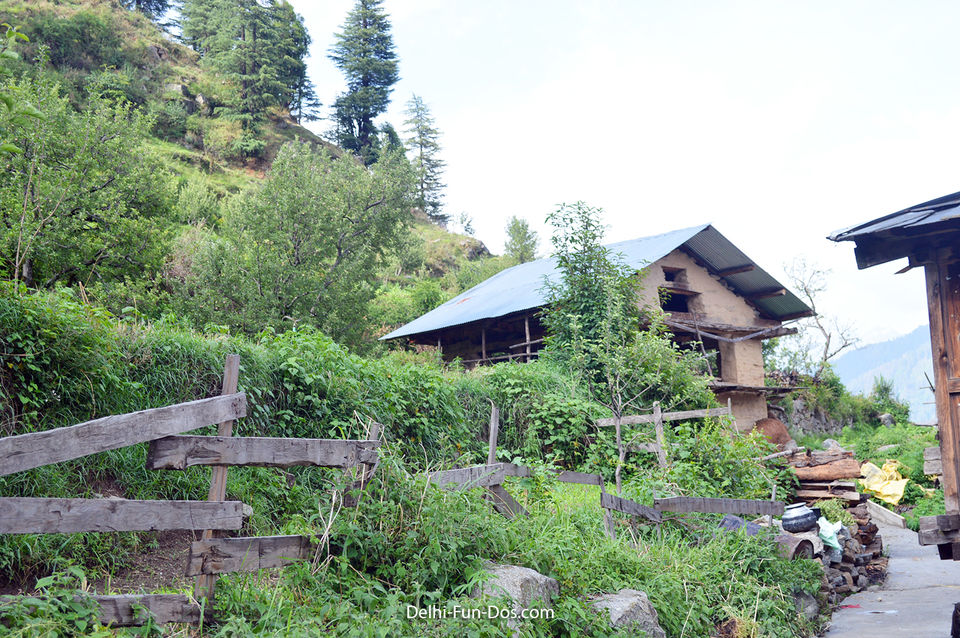 There is nothing touristy to do here except for marveling at the village. It is a stunningly beautiful hamlet with Himachali houses. Multi storied structures with colorful roofs dotted the otherwise green valley. We met the village headman and he was extremely kind to take us around.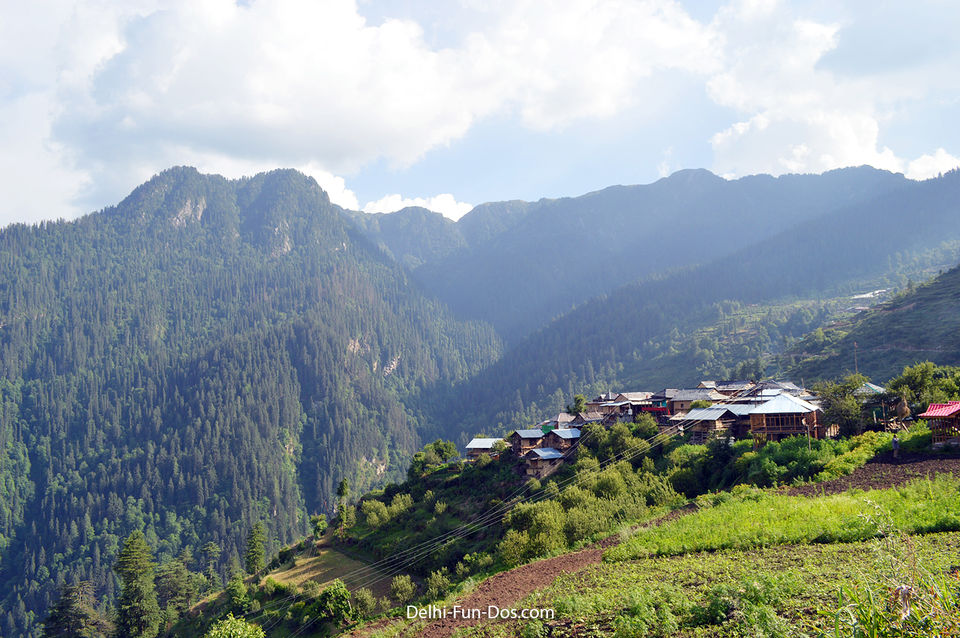 In this process we saw some amazing sites such as the grand temple for the Goddess Gara Durga; old style granary; random apple orchards and hand cleaning of garlic crop! It seemed we were in the Amish era of the 18th century.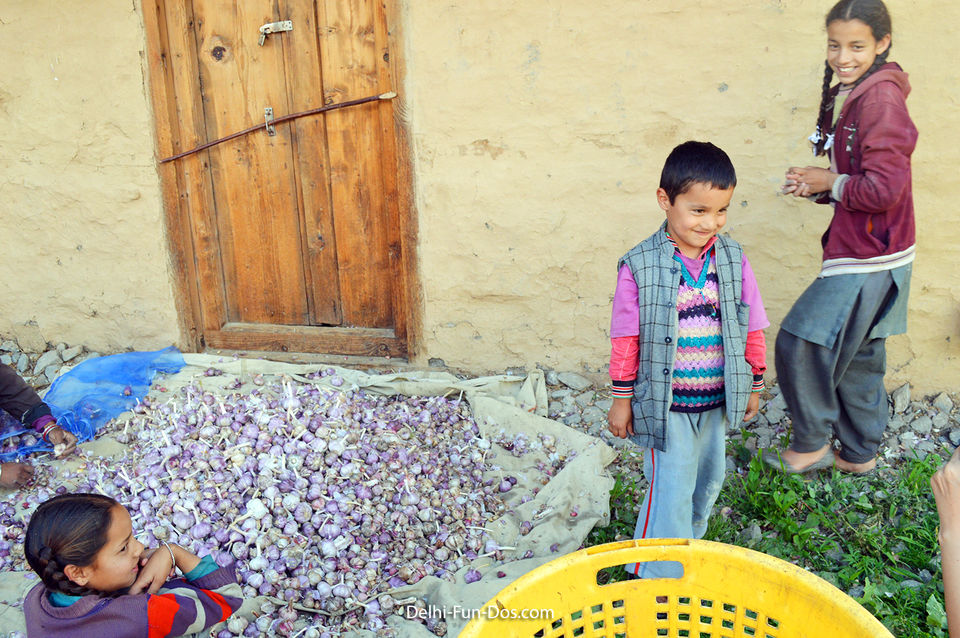 Sarchi is a base for treks to higher points on the Himalayas here. Lambri Top is a very popular trek. To cater to trekkers and tourists, there are some homestays at Sarchi now. However, they did not look luxury so be prepared for some austerity if you come here. Life in Sarchi looked idyllic and fuss free anyway.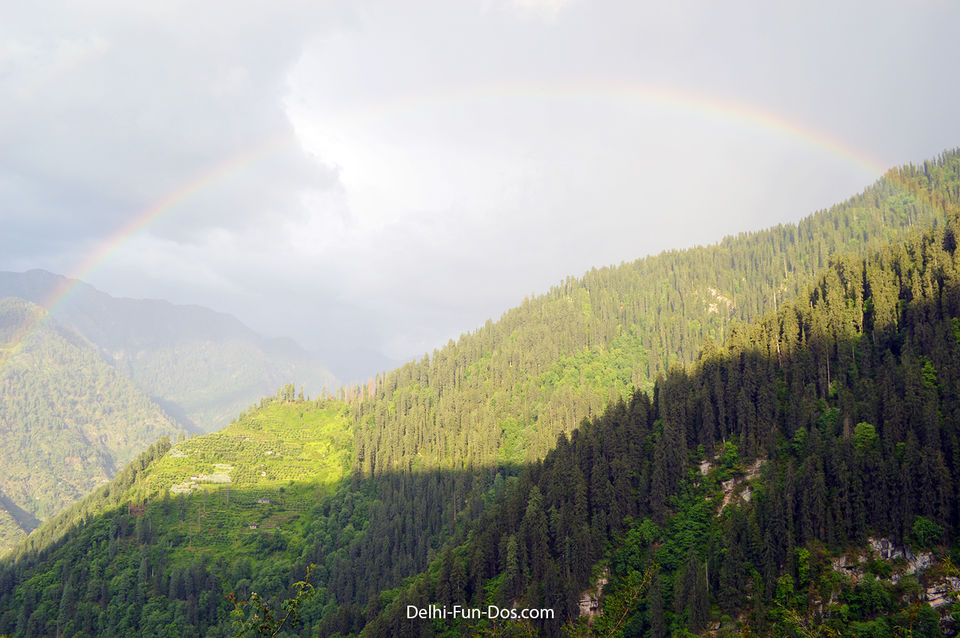 For many of us Shimla is Himachal Pradesh. But our Tirthan Valley trip was a reckoning in this direction. There is so much more in Himachal than Shimla and snow. To that end Sarchi village was an eye opener. The cherry on the icing was the beautiful rainbow we saw on our way back. It was drizzling before that and the rainbow was out in full size and colours. The whole spectrum was clearly distinguishable and we followed the rainbow for as long as we could.
Could we have asked for more form the Sarchi village visit?