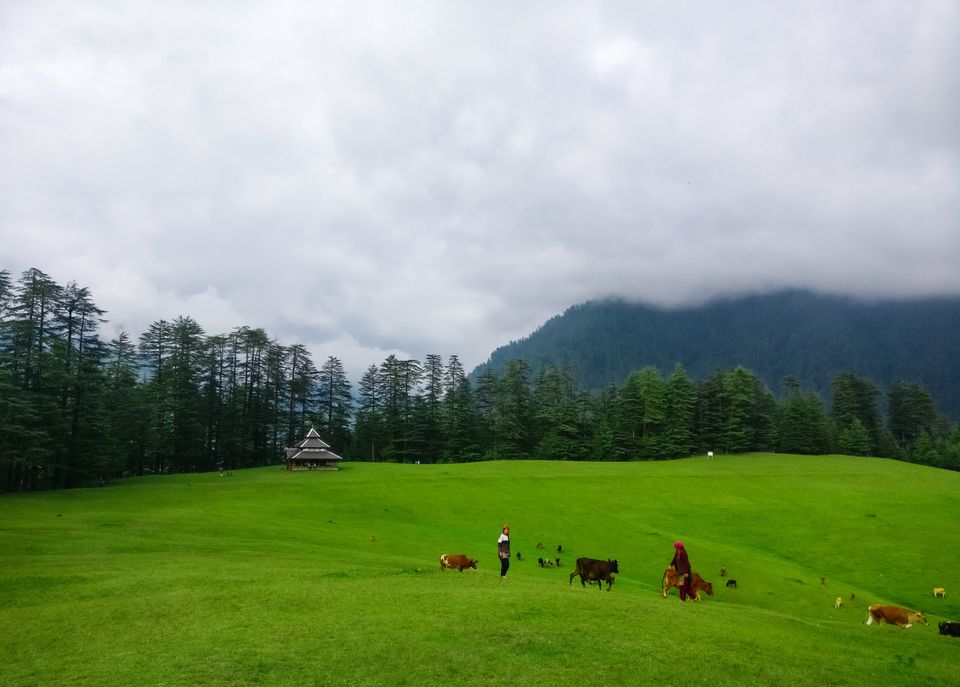 Next morning I woke up early, visited another temple nearby. This temple was once buried due to some misfortune and has been rebuilt. The doors were fine tuned with snakes. I was priviledged to attend morning prayer and share a few words with priest. I had to catch the taxi at 8, so I returned and packed my bag. Nani made the typical extra soft 'pahadi parantha' and tea for me. She also picked couple of apples from her farm and put them in my bag. She invited me to spend few winter evenings with her here in Shangarh. "Shrimati Murti Devi", she was named.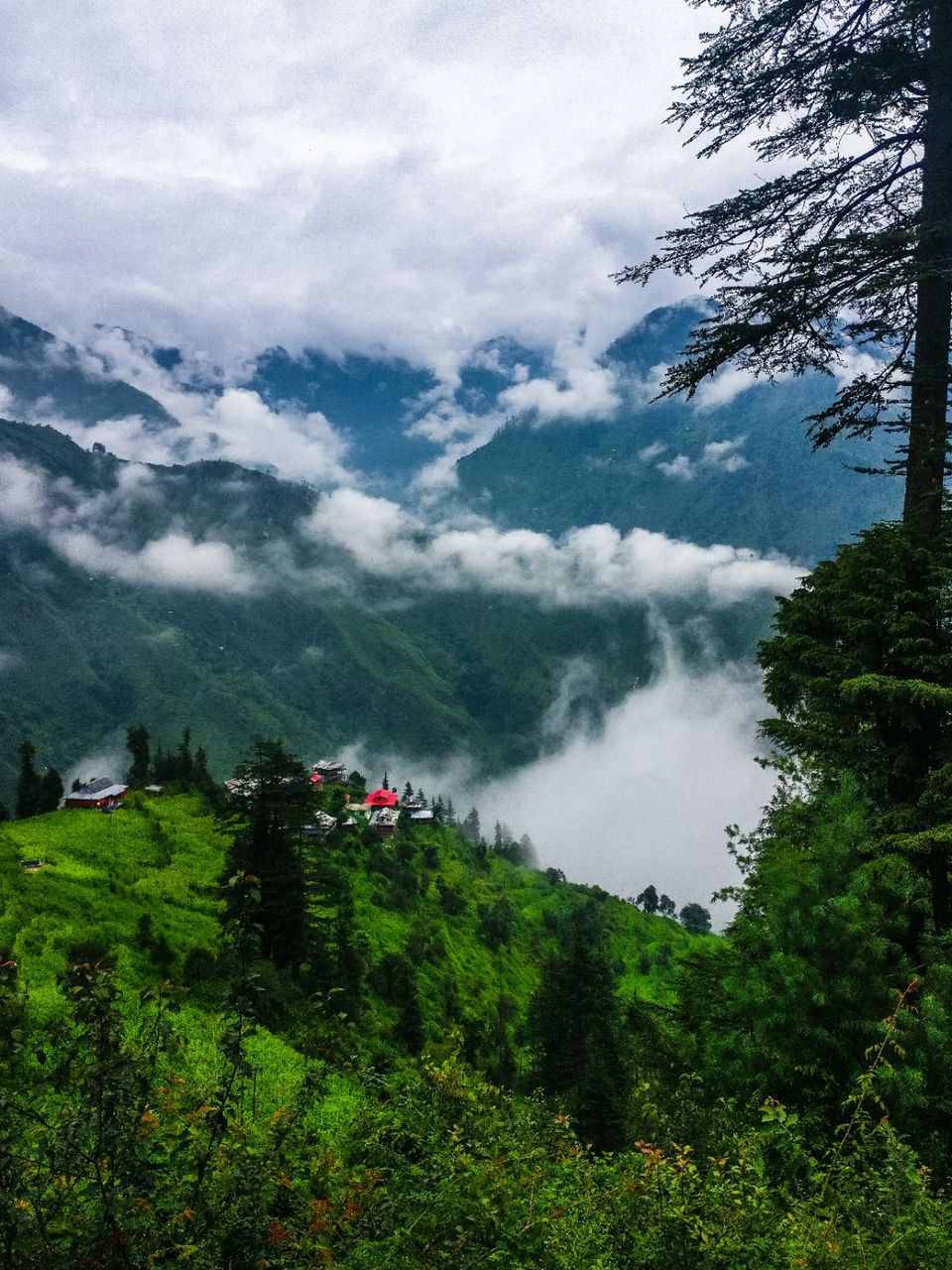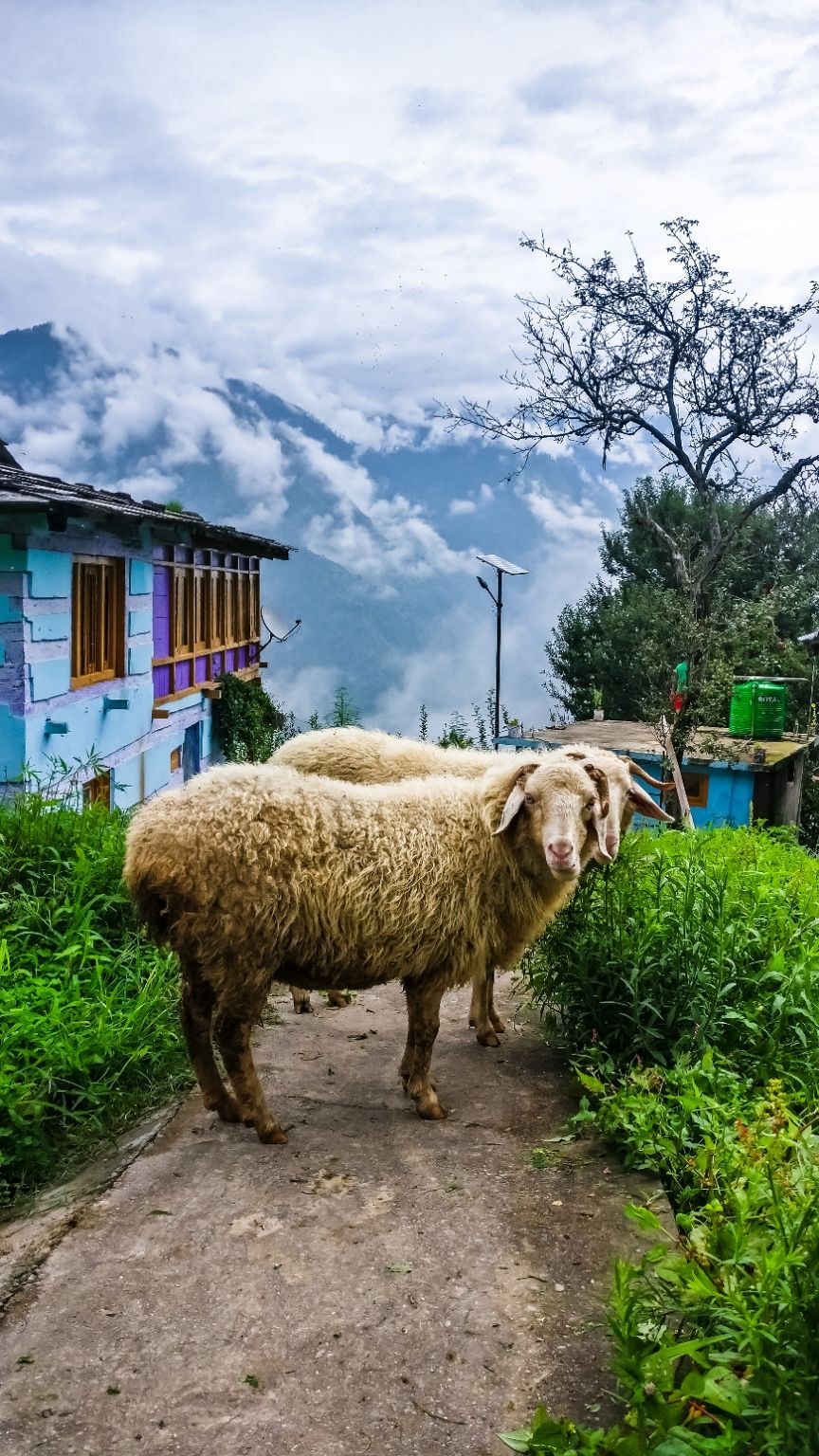 It all started with a facebook post of a temple located perfectly amidst meadows overseeing giant mountains. It was postcard perfect picture. After a lot of browsing on internet, I figured all the alternatives through which one can reach this heaven. There are no direct buses available for Shangarh. One has to travel overnight by a bus to Aut from Delhi, take a bus from Aut to valley dotted with hydro electricity projects-Sainj. From Sainj there are few locals who would take you to Shangarh in their taxi. These guys are in the business of taking people from Shangarh and nearby villages to Sainj and back. So, any taxi you'll board in the morning will start only after everyone who came in morning is done with his shopping.
The road from Sainj is probably one the most terribly constructed road I've ever travelled on, its just a 'kutcha rasta'. Because of the reason new cemented road is under-construction. Once you cross the electricity poles dotted Sainj, the mountains will start showing their magic. On your way you will cross Ropa complex of Great Himalayan National Park (GHNP), where you can get room at 100rs per night. It takes not more than an hour to reach Shangarh.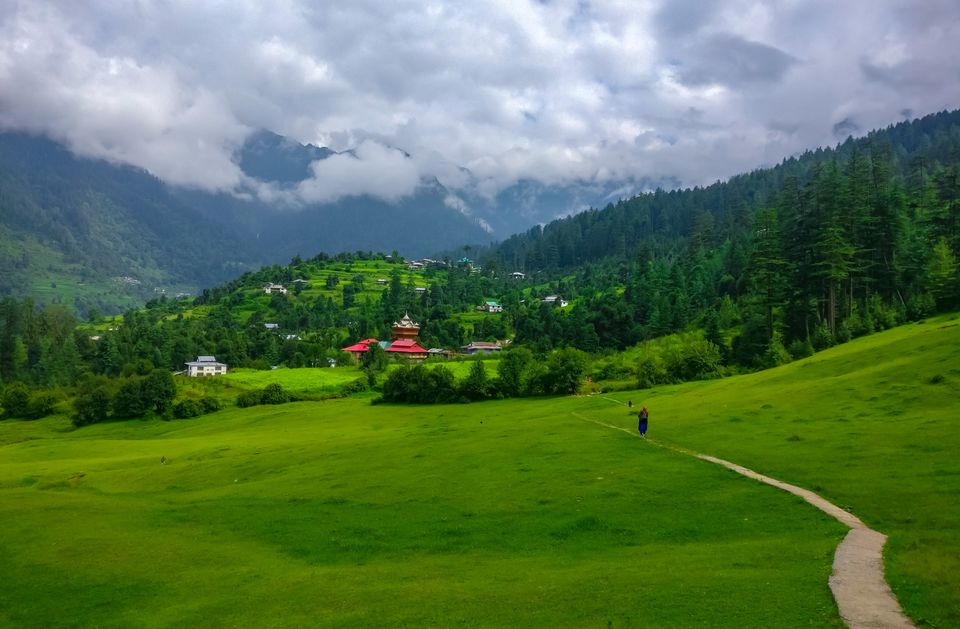 As I reached Shangarh, I was able to see the postcard. It was not the same as I've seen before, it was even more green. The clouds were playing hide and seek with mountains. Because of monsoon, the field was a bit wet, not suitable for sitting. So I decided to walk around instead. Ground is a bit recessed in the middle, which has its own mythical story. Locals believe that our every evil act will recess the ground a bit more while others believe that Pandavs went to the heaven through this passage only and destroyed the path after that. Not only this, the ground is separated in two by a pole. While one side is open for grazing, the other is not. I was getting closure to the temple, Sangchul Mahadev. Built in traditional Himachali style, it was one of best piece of art I've ever seen in mountains. Stories crafted on woods and elephants welcoming you, it was indeed an amazing work of art.
After capturing the whole frame of meadow, it was time to find a place to stay, which seemed easy but actually wasn't. There are not even a single hotel present in whole area, except few homestays. Because of limited options the rate of these homestays are quite high. I have learned about Ranaji's courtesy on internet, and without any delay, I found his place. While Ranaji and his wife were out of town, his son attended me. Ranaji and his wife have shifted to Kullu because of their daughter's education, and the homestay wasn't operational anymore. After much negotiations, his son finally agreed to admit me. Just after entering, I met someone who very soon became my favourite in town. Some 80+ lady and I were sitting in the balcony having our tea. The sky was magical that day, it was pinkish. Looked like a customised colour of sky for monsoon. We talked about history and geography of Shangarh. We shared our thoughts on how future will look like. Nani had to visit someone living in other village nearby, and my dinner was arranged at her other daughter's home.