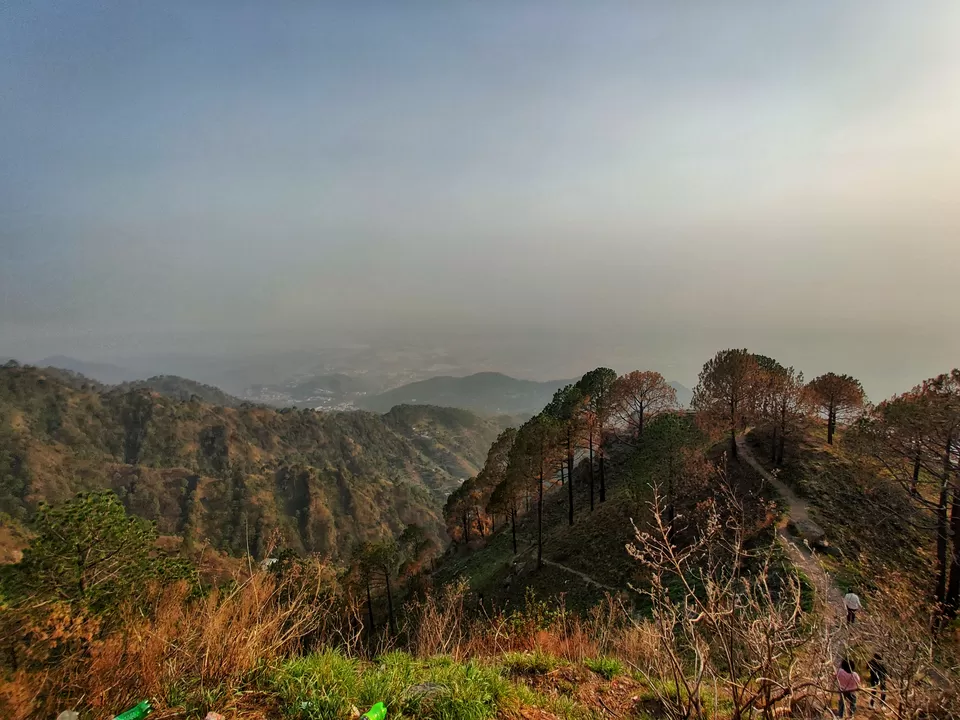 Dilliwalas are on a constant hunt for an escape from the scorching Delhi heat, monotony of work from home and of course the noise and pollution. But with a large chunk of people having similar feelings, it is almost impossible to avoid a crowded hill station in proximity. Prompted by a sudden plan, last weekend I also entered a frenzy to find a perfect destination for a weekend getaway with friends. Time and distance being the constraints, I was limited by the options within 350kms from Delhi. Further, the difficulty in finding decent accommodation filtered it down but to one location - Kasauli.
After reading multiple blogs about this quaint little town, nestled in the Solan district of Himachal Pradesh, we set out on the 8-hour (~300km) drive from Delhi, on a Saturday morning. We booked a beautiful BnB overlooking the mountains and upon reaching we were overly excited to cover the list of "most recommended" places as per our google research. However, as we explored these locations, some of them were worth the hype while most of the others didn't live upto our expectations.
Hence, I decided to narrate this first-hand account of my trip with an honest review of the places that made us marvel at their beauty and the wonderful places to satiate those food cravings. So here I am, sharing a quick summary of places we visited and how they turned out to be:
1) Mall Road - Average: a long stretch of a road, bustling with food outlets, cafes and shops selling items like clothes, wooden articles, pots & planters etc. A shopper's paradise but not so much for the ones accompanying them :P
2) Meditation Point- Exceptional: situated at the very end of the mall road, it overlooks a breathtaking view and more so during the sunset. Within 30 minutes, the sky turned into exuberating shades of pink, orange and grey, each frame more spectacular than the previous. From the sun setting in the hues of orange to the stars sparkling in a clear grey- blue sky, it just made us fall in love with the place.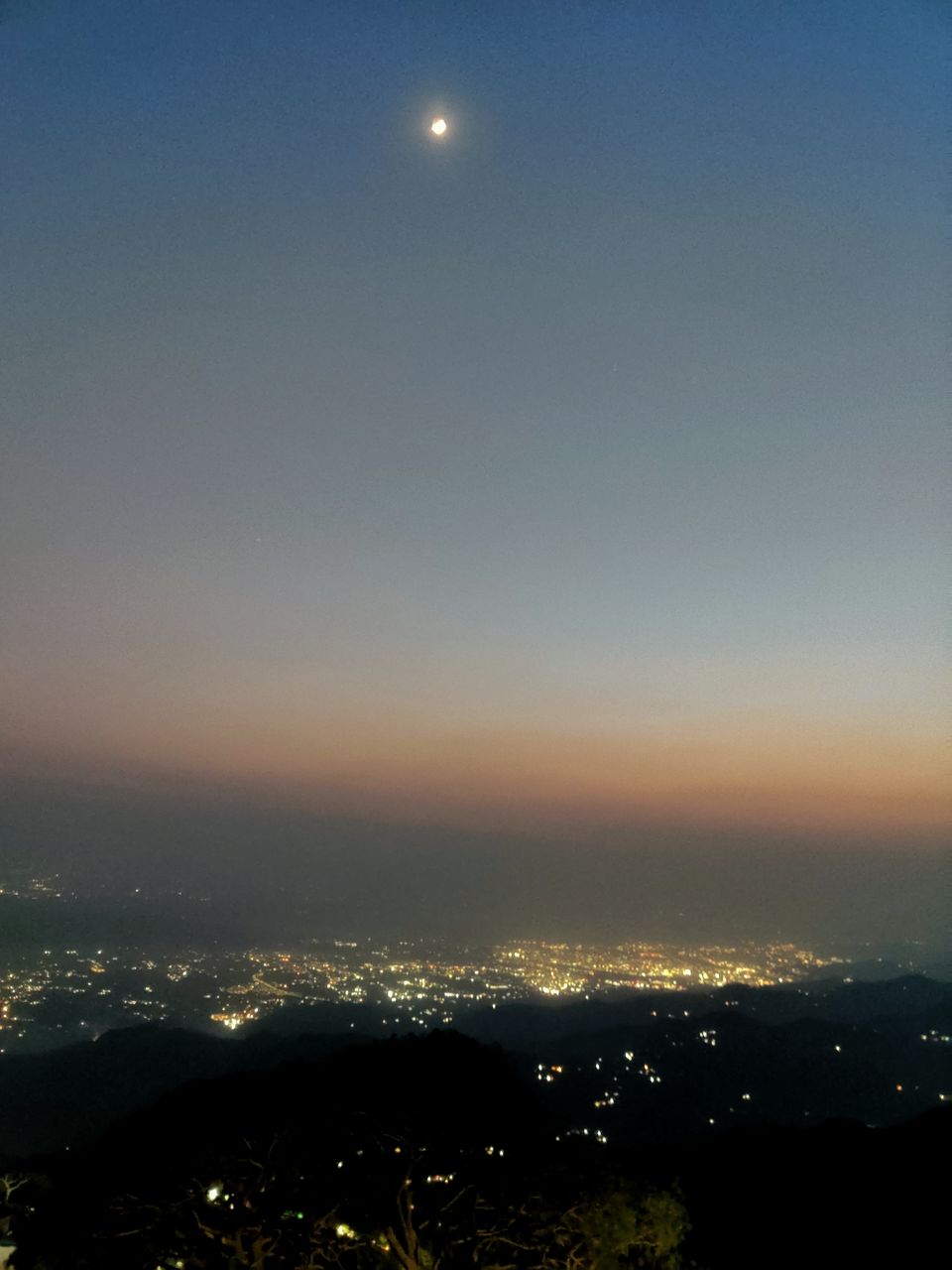 3) Kasauli Cafe- Below Average: I made my friends walk the entire length of the mall road in the hunt for some authentic food only to get majorly disappointed by the momos and chutney served here. Unfulfilled cravings coupled with my friends' cranky looks wasn't a pleasing situation.
4) Golgappa point- Great: Just as we entered the main part of the mall road, this small stand in the corner lured us to try some puchkas. A perfect combination of crispy puris with sweet and tangy water made for a great street snack.
5) Zevlog Cafe - Good: Beautifully done interiors, comfortable seating and an exhaustive menu tempted us to try this place for dinner. From their great selection of Italian and continental food, our favorites were the soft & cheesy garlic bread, tornado potatoes and the very refreshing peach iced tea- my current summer obsession.
6) Baker's Estate- Great: It welcomed us with a vibrant front and the aroma of freshly baked pastries and doughnuts. I still can't get over the taste of their biscoff caramel melt-in-mouth doughnut. They also had an impressive array of cakes, cookies and macaroons.
7) Cafe Shubmita- Exceptional: A hidden gem, right in the middle of nature's lap is a pretty little place for a scrumptious meal with your loved ones. The momos here were oh-so-tasty with the compliments of the chili chutney. To our marvel, it was fully ventilated with the natural breeze and even during the afternoon, it was quite cool in there. If you're anything like me and love getting clicked, then pin this place at the top of your list! ;)
8) Narinder Sweets- Good: Tried the very famous 'bun-samosa' here and it tasted decent. You can savor some hot and yummy gulab jamuns afterward.
9) Gilbert Trail- Exceptional: A scenic drive of 3kms from the mall road led us to the starting point of this trail set between towering pine trees and a beaten path. Honestly, it took a lot of convincing from our friends to make us, the lazy bums walk this 1km course. Little did we know it will end in the most captivating view of the hills gleaming under the setting sun and the sprawling lush green valley making it a picture-perfect spot (image below).
10) Sunset Point- Average: A 10-minute walk from the Gilbert trail, this place was overly crowded just because of its fame for that "perfect sunset" but we found the view to be average. Lots of noisy kids playing on the swings and the people flooding the small area made it difficult to enjoy the scenery. In hindsight, staying at gilbert trail point for the sunset would have been a better option.
11) Hangout- Rooftop Cafe and Bar- Below Average: This supposedly the 'talk of the town' cafe was a major let-down. The outside sitting had a stunning view however it had very limited seating. The indoors were done with neon lights and quirky graffiti walls. But the service, food and drinks were utterly disappointing. The presence of mosquitoes and rats made it impossible for us to stay for more than a couple of dishes, which weren't good either.
12) Labu's Kitchen- Exceptional: Gutted after our experience at the "hangout" cafe, this place was our lucky find. With a transfixing view of the mountains & the star-laden sky, this joint serves delicious north Indian food. It proved to be the true saving grace of our last dinner in Kasauli.
Overall, this picturesque little hill-town made for a tranquil experience. The beautiful landscapes and serenity of the place outdid our expectations. Surely, a wonderful weekend-getaway location for the Delhiites to soak in some cool mountain breeze and meander the beautiful lanes set amidst the lush green surroundings.