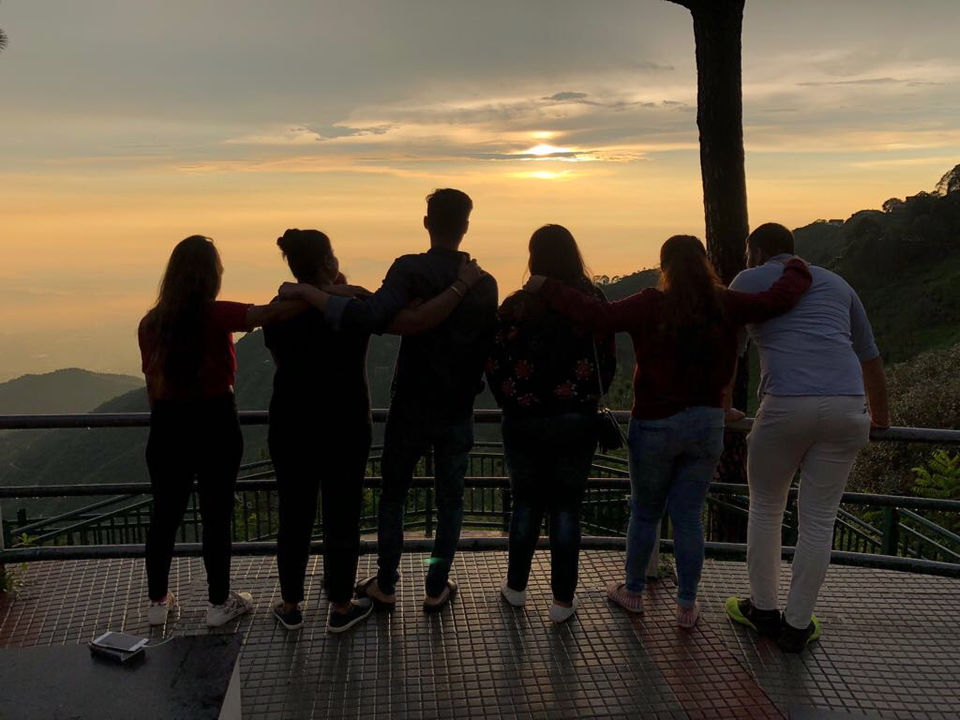 This trip is very close to my heart because we all reunited after ages and went to kasauli.
On 17-07-2018 at 7:00 am we all assembled in front of my residence & left for kasauli at 7:10 am. Everyone was super excited for this trip, as we were travelling together after 8 years. You must be wondering whom am i talking about, who all are "we". I'm talking about my cousins, my first best friends. Everyone has a lot of memories with their cousins so did i , on every summer vacation we use to travel together but with time things changed and travelling together came to an end. After 8 years we all reunited and travelled together and relived all the memories from the past right from our childhood to adulthood.
It took 7 hours to reach kasauli. The weather was amazing and the view from my hotel was marvellous. We were staying at treebo royal suites which was quite nice and the food and staff was also good. In the evening we went to mall road which was small and it only took 10 mins to explore the mall road. After that we went to rudra cafe the food was amazing and i'll recommend it to everyone. Then we came back to our hotel and everyone was enjoying each others company & the day came to an end.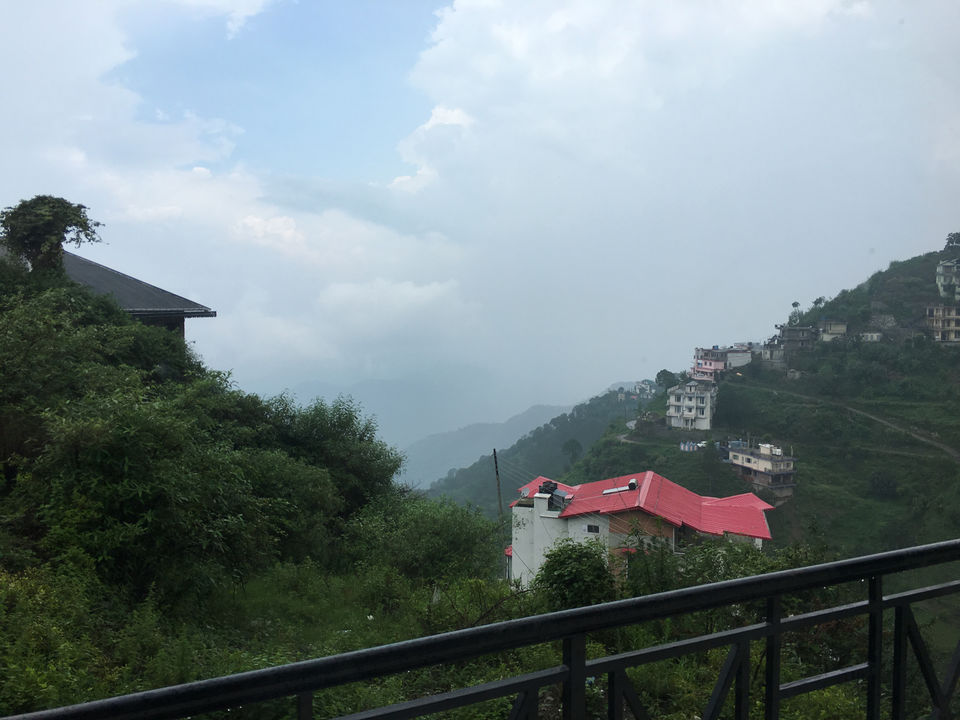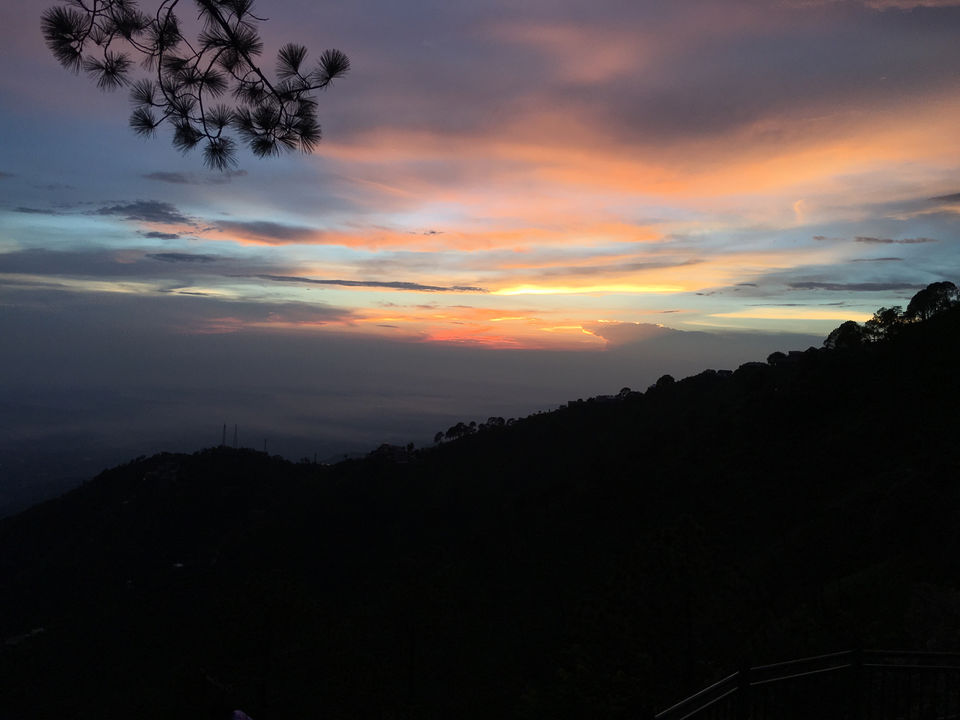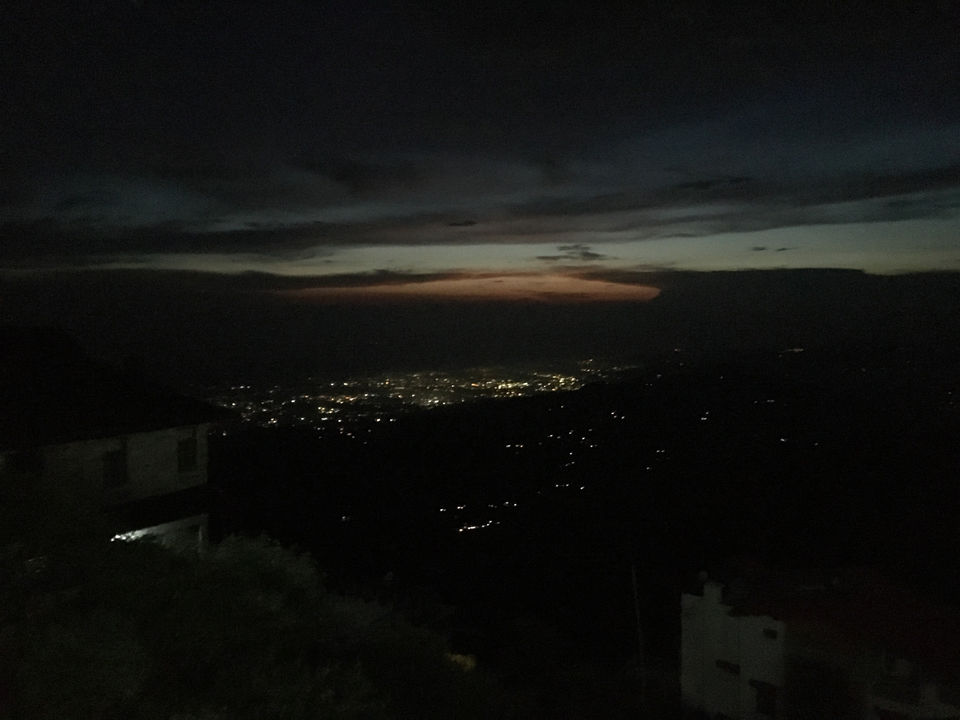 It was a lazy day, most of us were being lazy & didn't want to go out. We just want to relax and enjoy the view from our rooms with some delicious food. So we decided to leave in the afternoon till then we can relax and do whatever we want to do. It was 3:00 pm when we left for the sightseeing.
• GILBERT TRAIL
First we went to gilbert trail,it is a narrow path made on the hill for walking and to enjoy the beauty of nature. Gilbert trail was amazing.
• SUNSET POINT
After gilbert trail we went to sunset point and
I was able to capture a beautiful sunset. We sat there enjoying the sunset and the weather with our delicious food. We really had a good time. After the sunset it was getting dark so we returned back to our hotel. It was our last night in kasauli so we made sure that we'll make the most out of it. It was one heck of a night, we all enjoyed had a great time of our life. In short i'll say A NIGHT TO REMEMBER.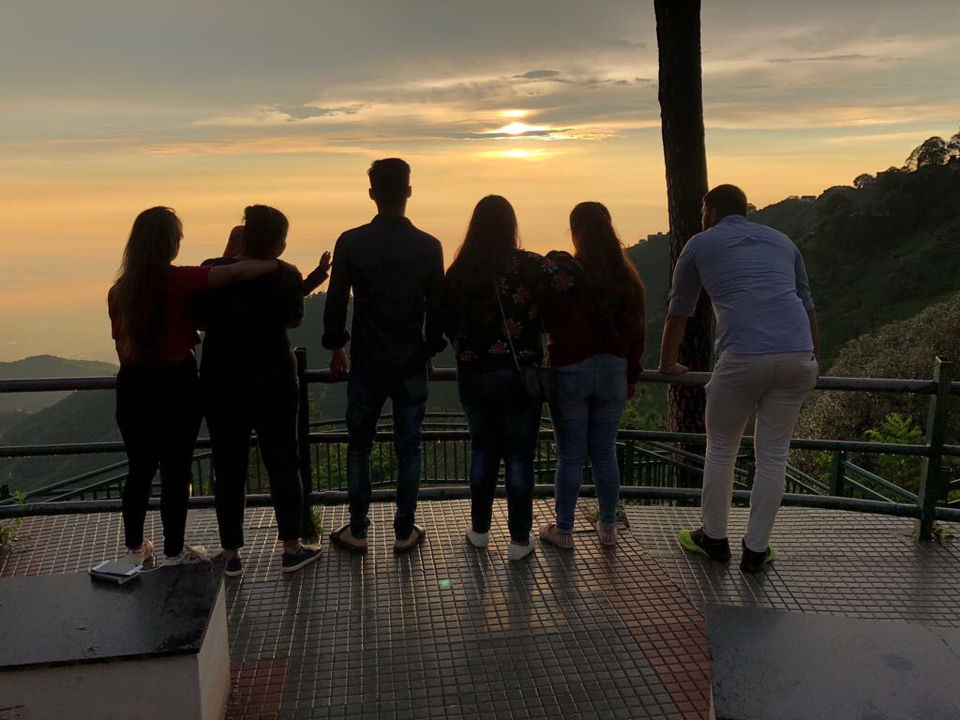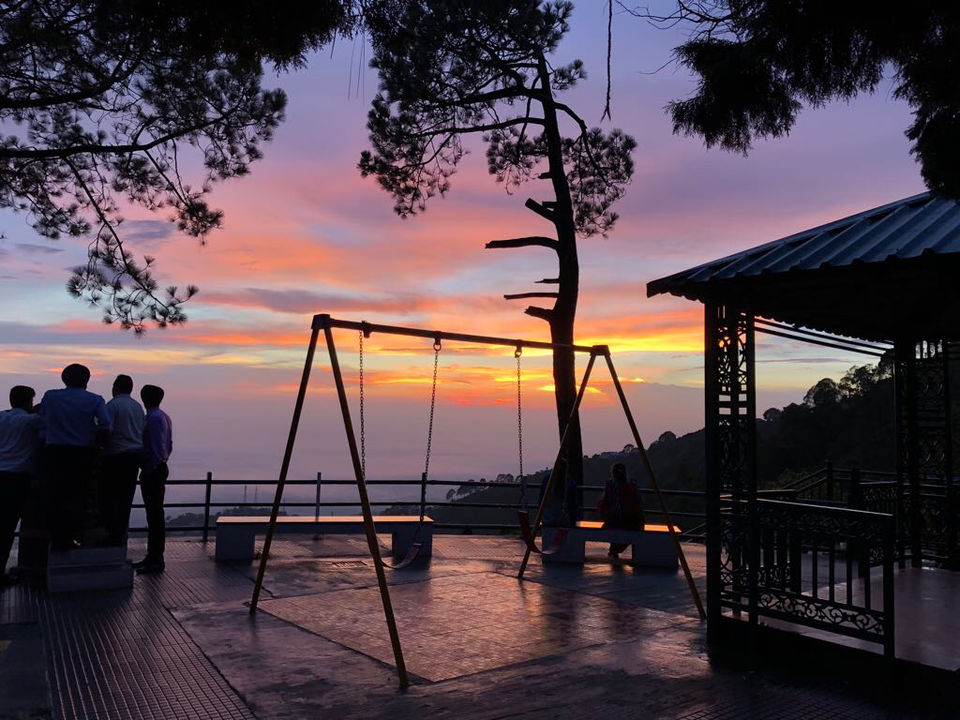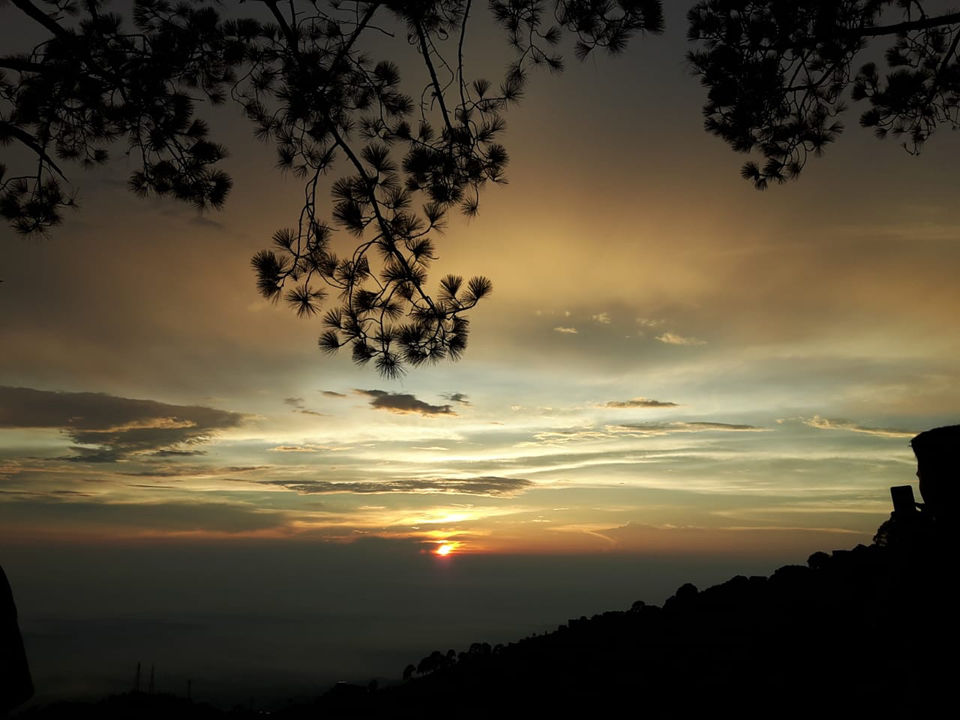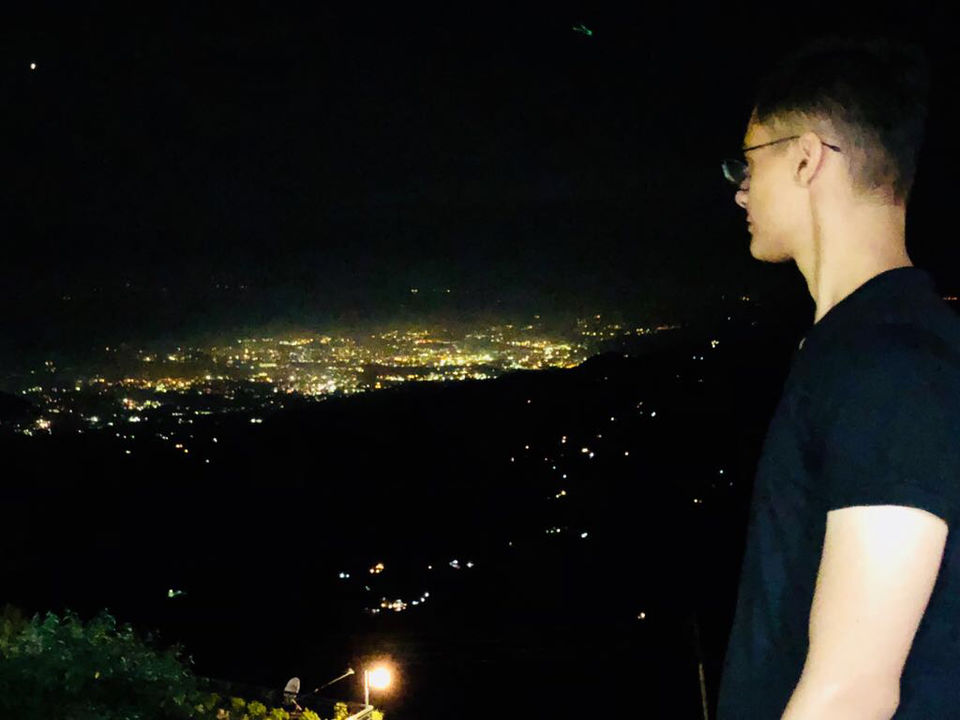 The final day.
We all got ready had our breakfast, fitting our luggage in the car. Saying bye to our hotel and kasauli. And we left for our home.
We created a lot of memories in these three days. I really enjoyed this trip with my cousins had a great time with them. I really loved kasauli specially the weather and the peace. Kasauli is a cantonment area so you'll find peace here. It's a clean place and not crowded so if you're looking for some peaceful environment and amazing weather then you should visit kasauli. There are very less things to do in kasauli. Still you should visit.
It's a beautiful hill station.