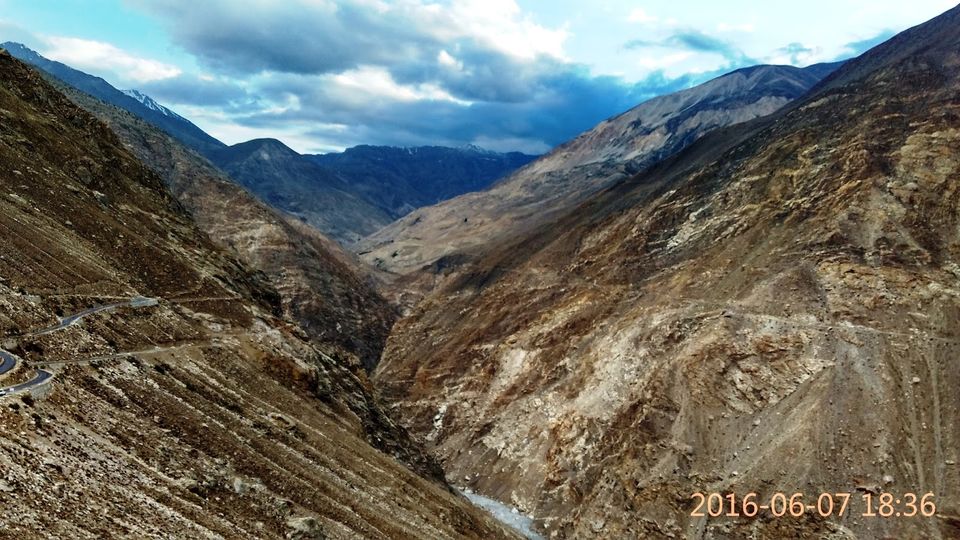 The adventure covet had evolved into a new dimension after 'The Dream ride to Leh'. It could no longer be satiated by mere visual indulgence or voyaging into unknown territories, but demanded a bracing mental furor with a wacky sense of niche attainment. Thankfully the hyperactive travel sites feed these aspirations by bribing the HTTP cookies to deliver the correct match, right to your online doorstep.
World's most treacherous Road seemed a reasonably good punchline to intrigue our inner dementia. And so the plan to surmount Spiti materialized.
Route:
Delhi - Narkanda - Sangla - Nako - Tabo - Losar - Kaza - Kunzum - Chandertaal - Rohtang -Manali - Prashar - Delhi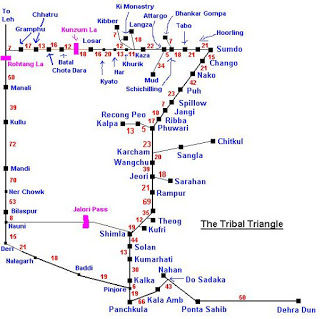 Five of us in Scorpio and 1 on RE Bullet; Insane destination. This was going to be spectacular!
Delhi to Narkanda (420 kms)
Everyone was itching to escape the dreadful heat of Delhi and get some respite in the sedative ambiance of the hills. And hey presto, as soon as we entered the ghats, the weather turned misty and greeted us with incredible spectacle: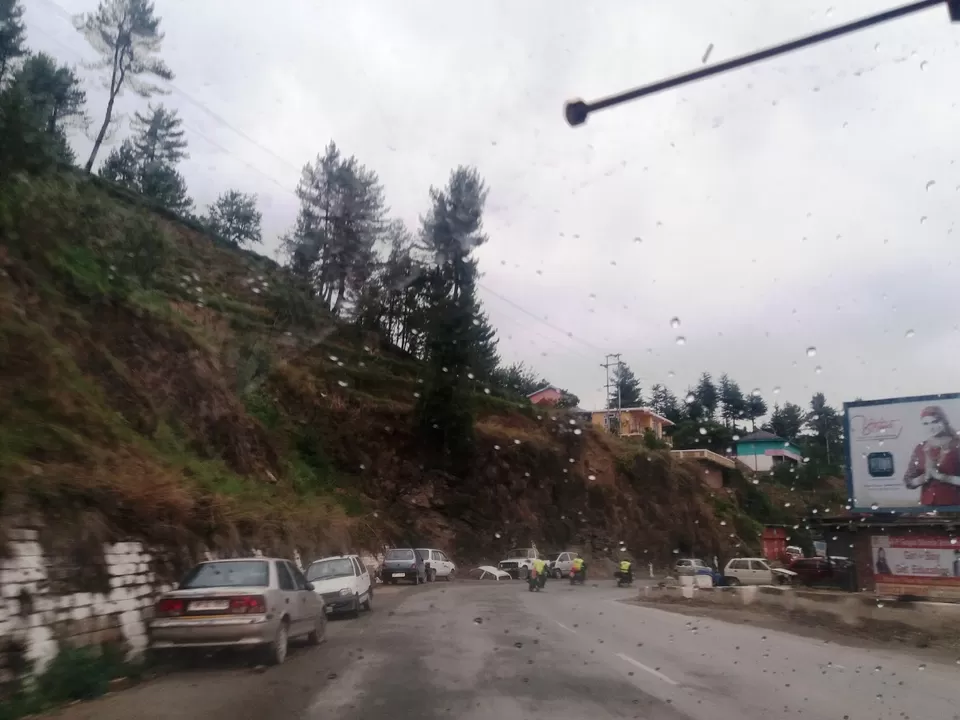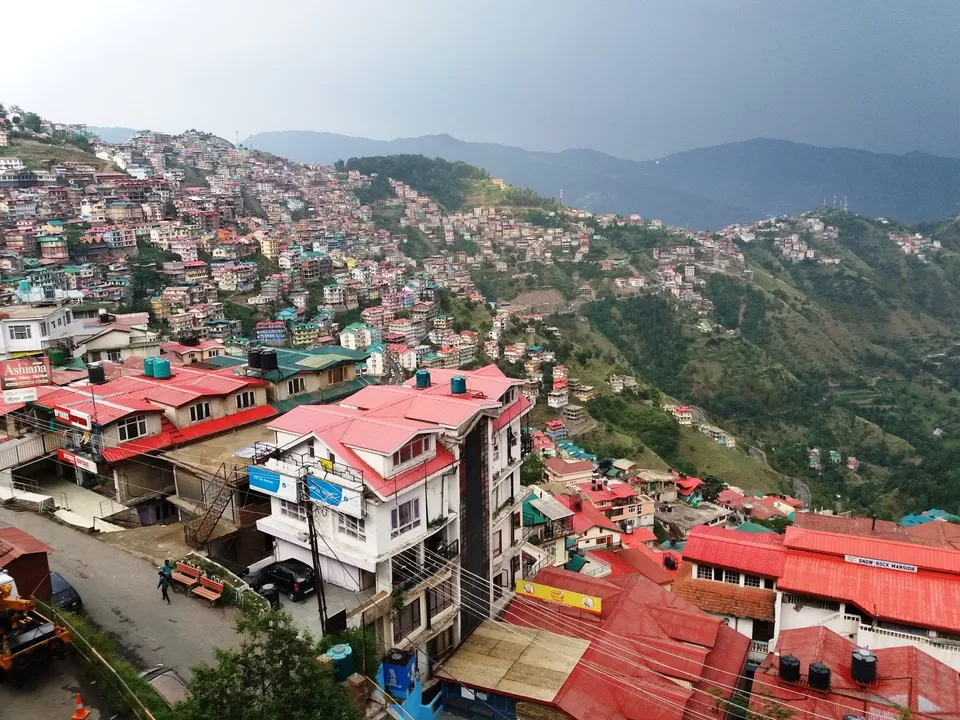 We reached our stay for the night - Shimla Hills International (Narkanda) in damp plight but cheerful spirits, all geared up for the forthcoming adventure starting next day.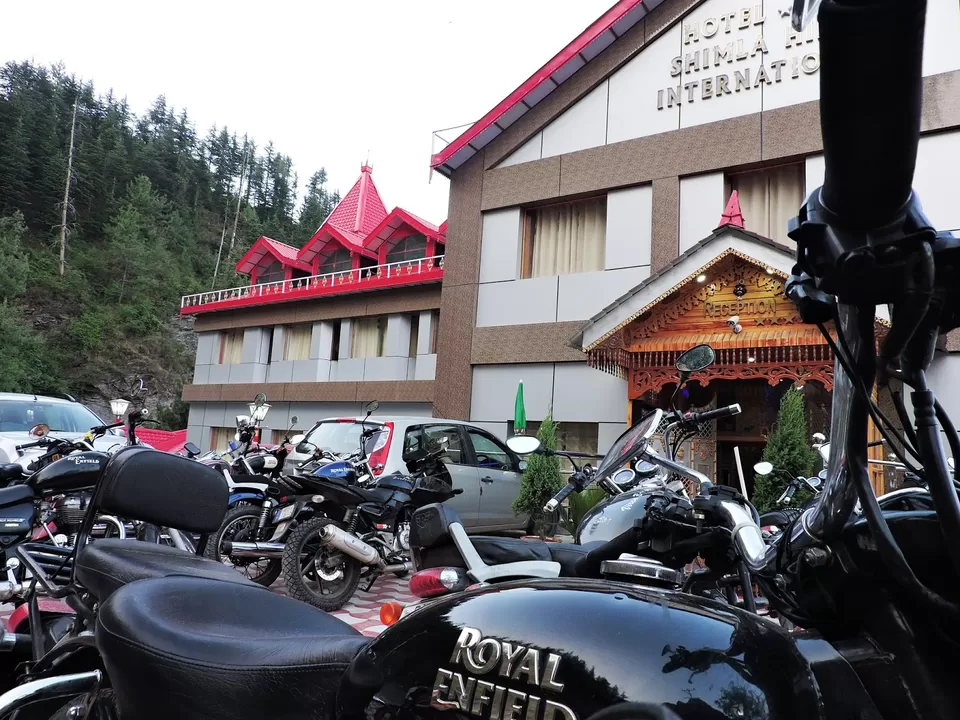 Narkanda to Sangla (157 km)
A hearty breakfast with valley view and cool breeze set things up for a perfect start to the day: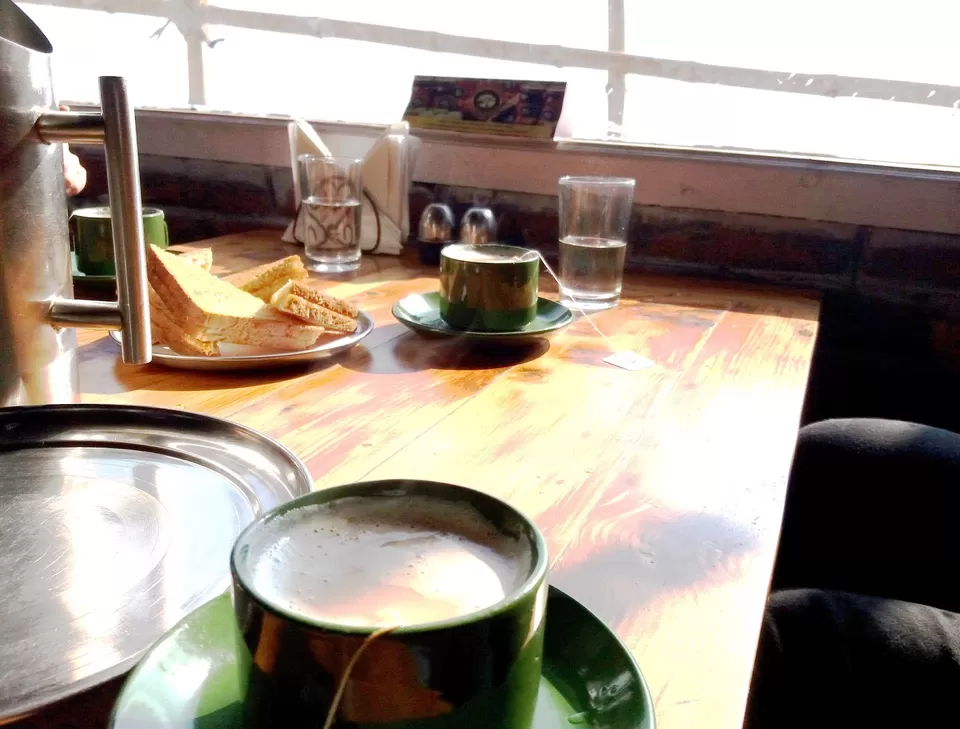 We fueled up and began our ascent to Sangla: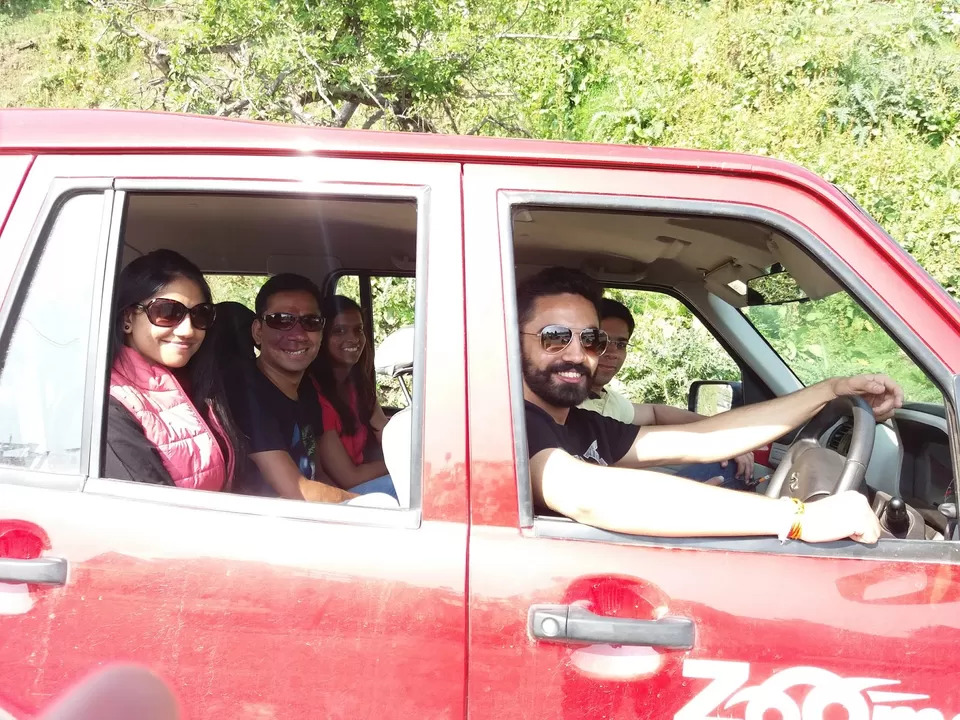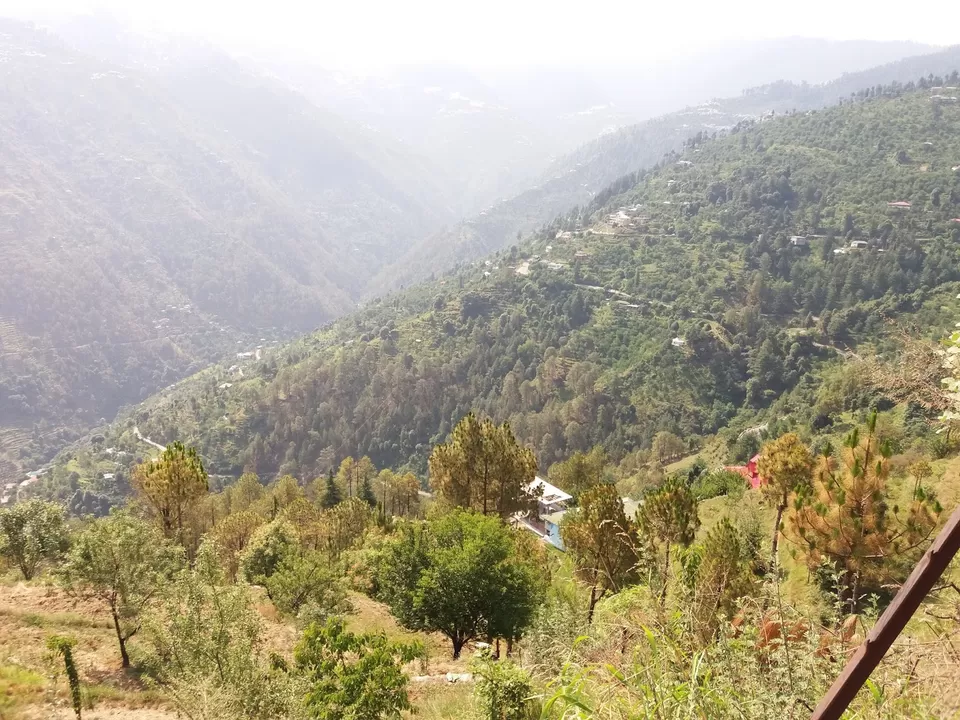 On the way we encountered gorgeous vistas in form of cavernous mountain roads near Kinnaur: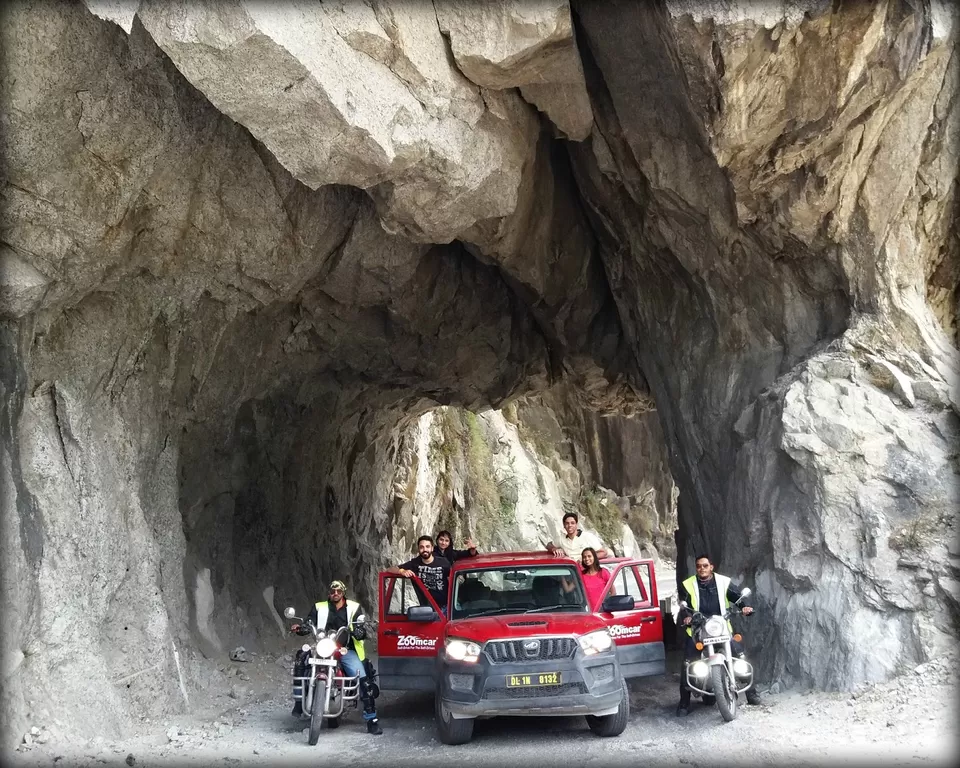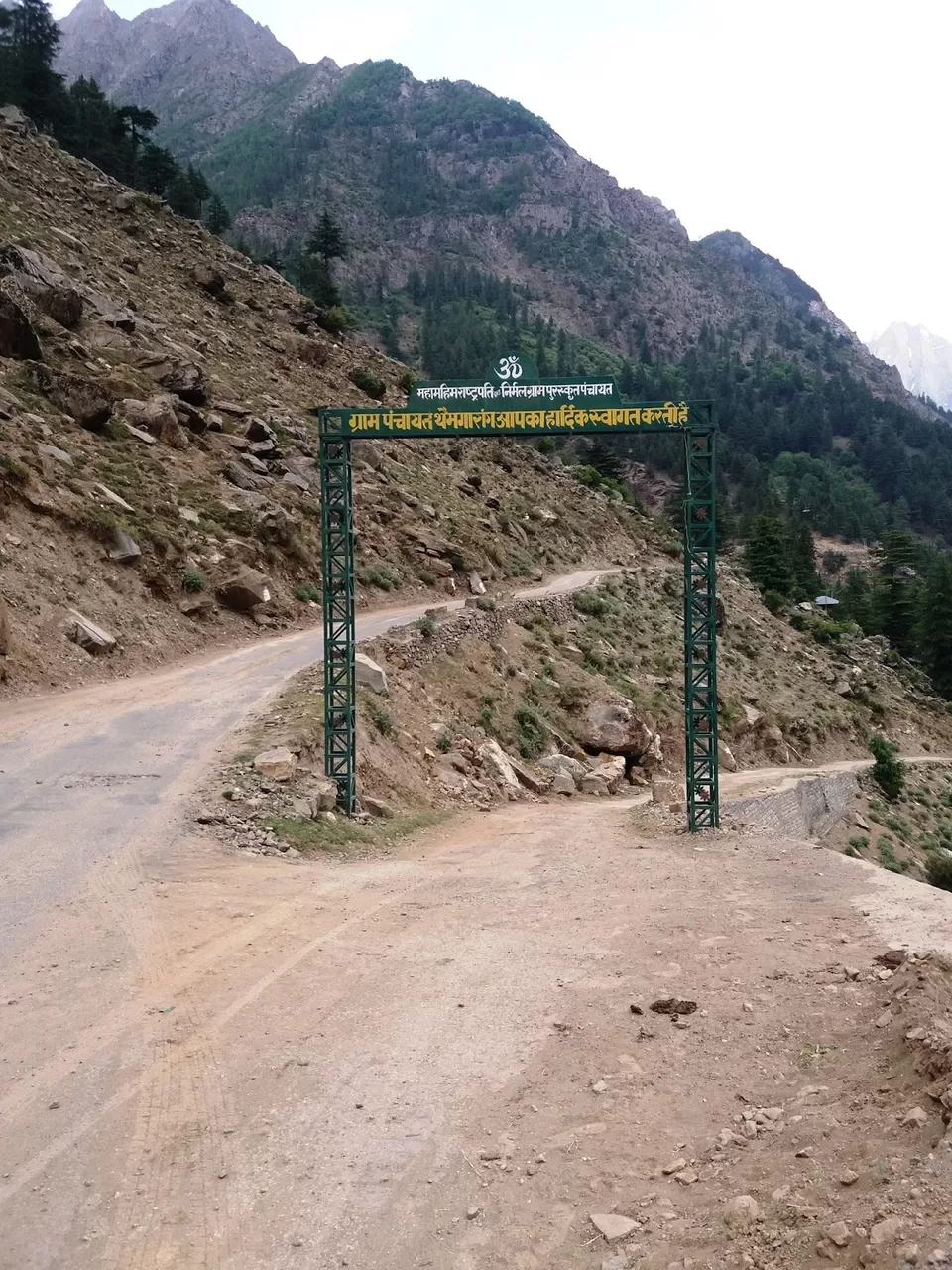 Finally arrived at our accommodation - Kinner Camps (Sangla), a beautiful campsite nested among the mountains, adjacent to river and into nature's green lap: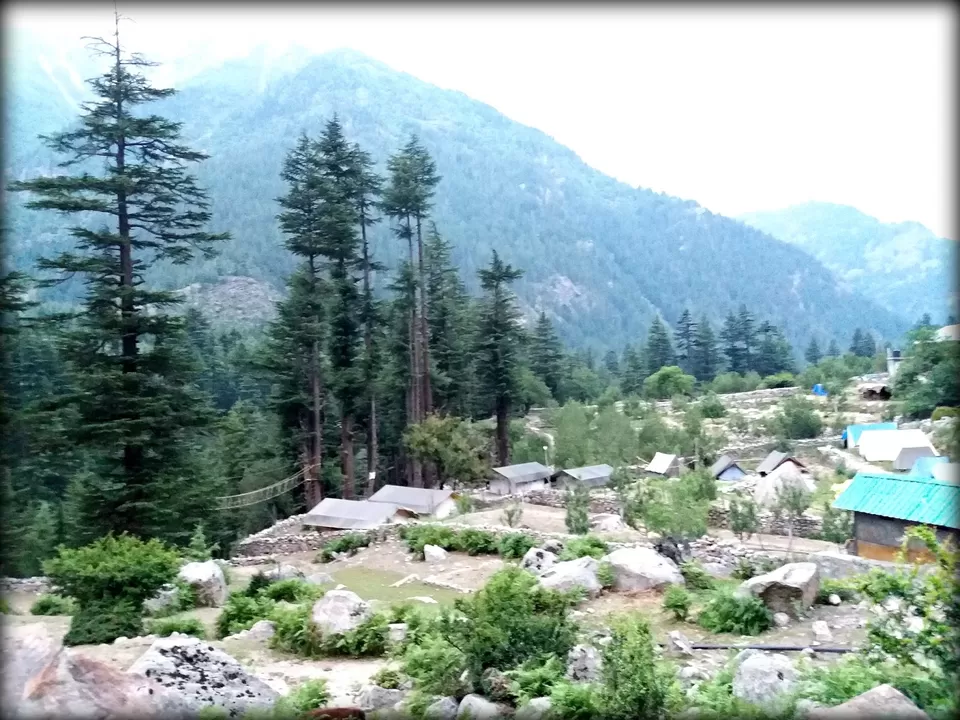 In evening, there was bonfire, followed by unforgettable late night conversations till the break of dawn: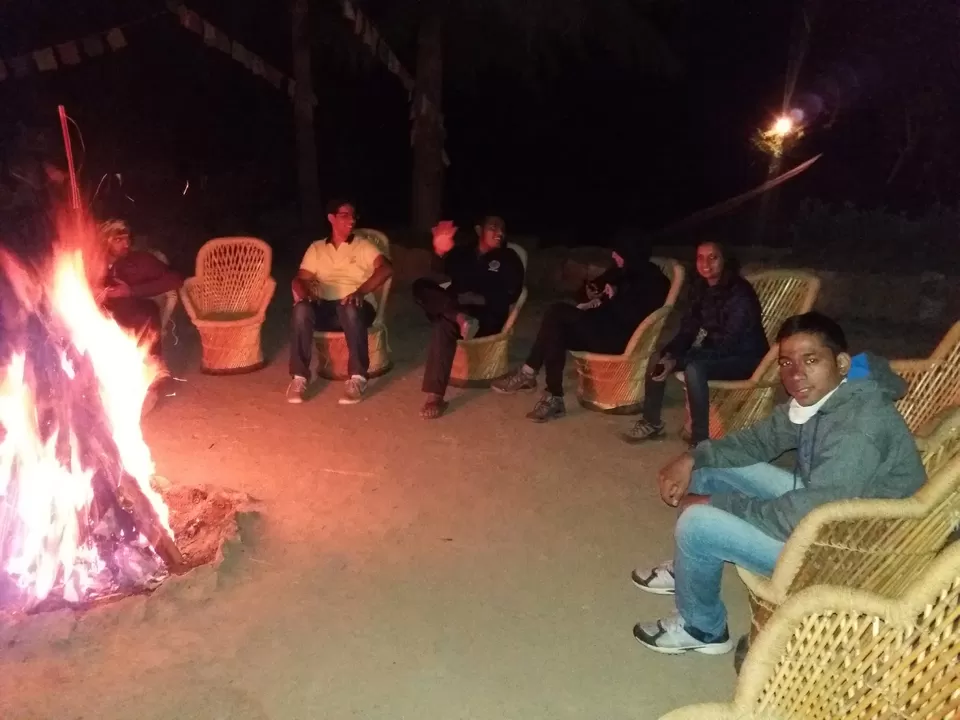 Sangla/Chitkul to Nako (130 km)
We decided to cover Chitkul early in the morning as we had reached late to camps yesterday after taking numerous halts standing transfixed, gawking at the mesmerizing landscapes. The road to Chitkul village turned out to be an extension to amazing canvases from the day before: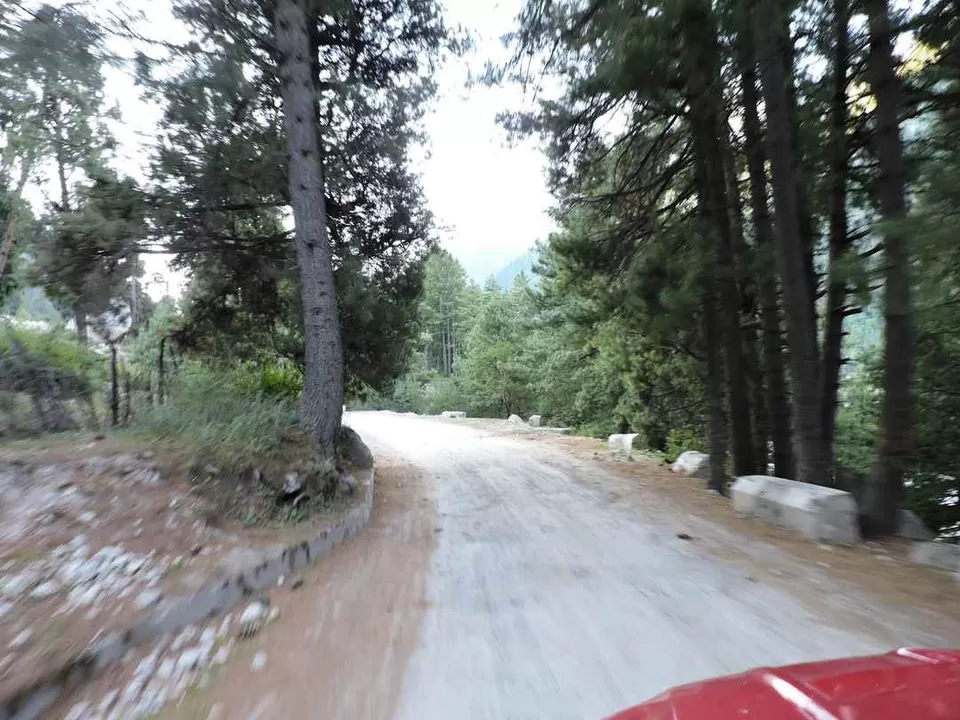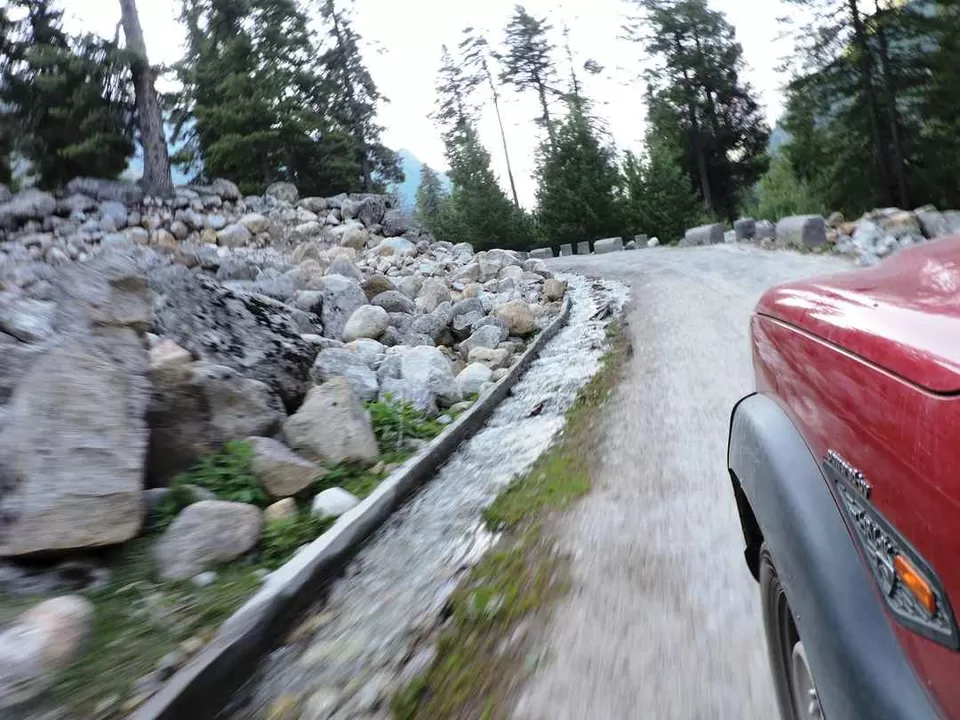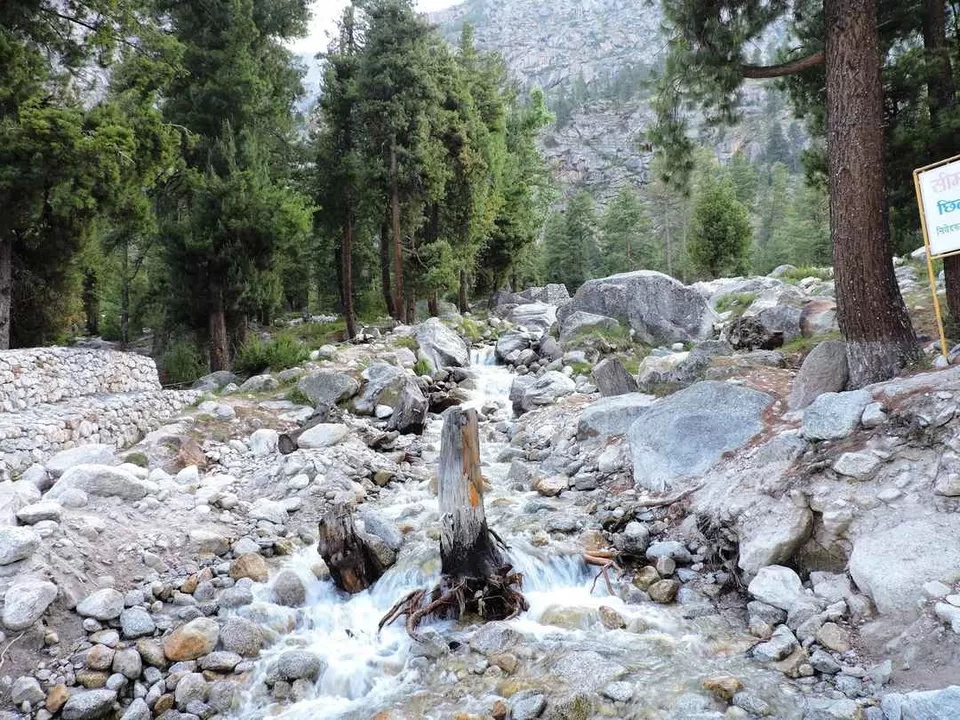 Leaving Chitkul was turning to be a tough job as it was such a treat for all senses.
But time was paramount and we did not want to miss out on the surprises ahead.
We had deliberately left our luggage in camps before leaving to Chitkul as we had to anyway cross the place again on way to Nako, but more so, to have a last eyeful of this place.
We collected our luggage from Sangla camps and bid adieu with a heavy heart having to leave such a delightful haven, not knowing when would we be able to feast our eyes with these views again.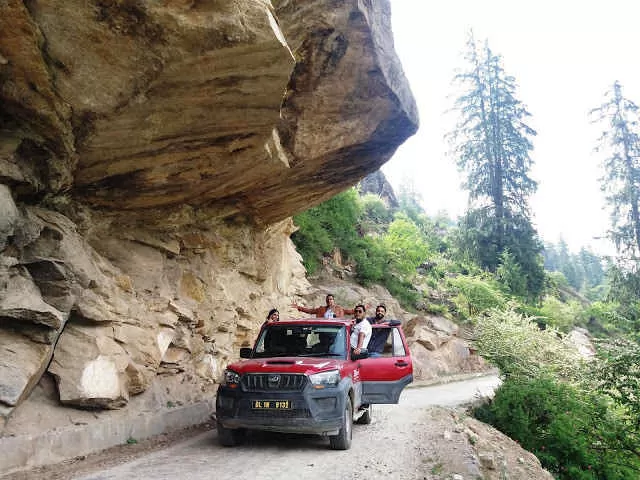 But the onslaught of sheer surrealism had not yet stopped!
We had no clue of the glorious sights that were to be bestowed on us, but as the day progressed, we had to slow down further. Each corner presented a magnificent picture of the nature filled with vibrant colors and beauty of incomprehensible magnitude: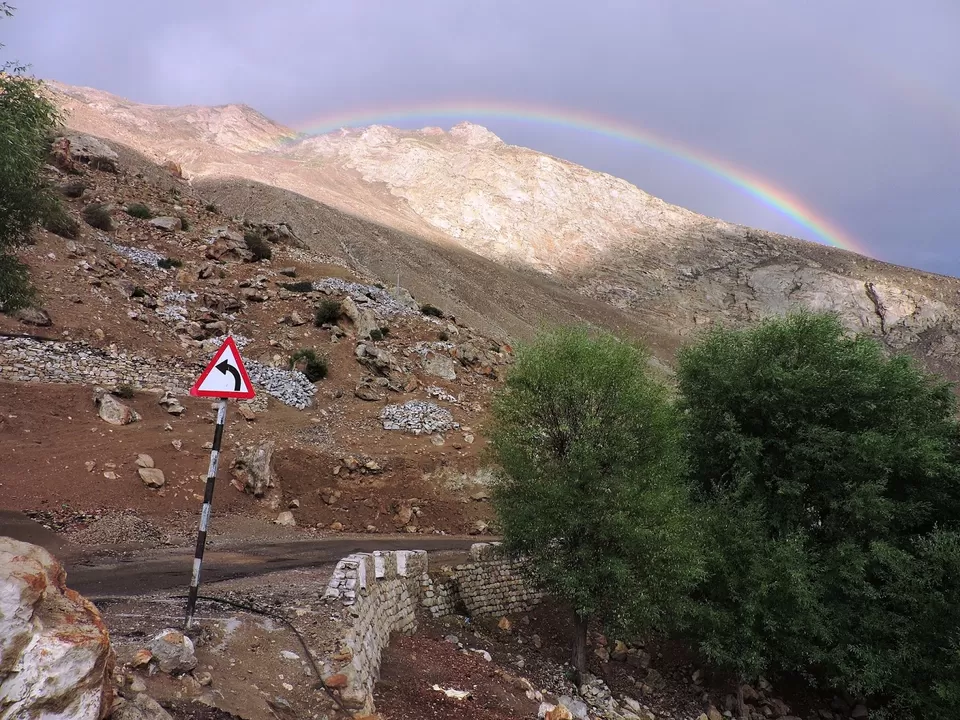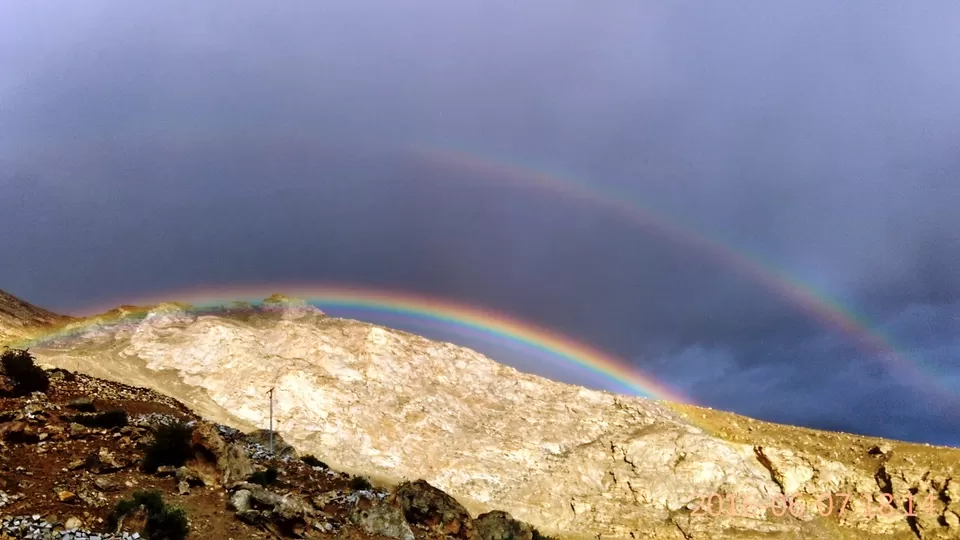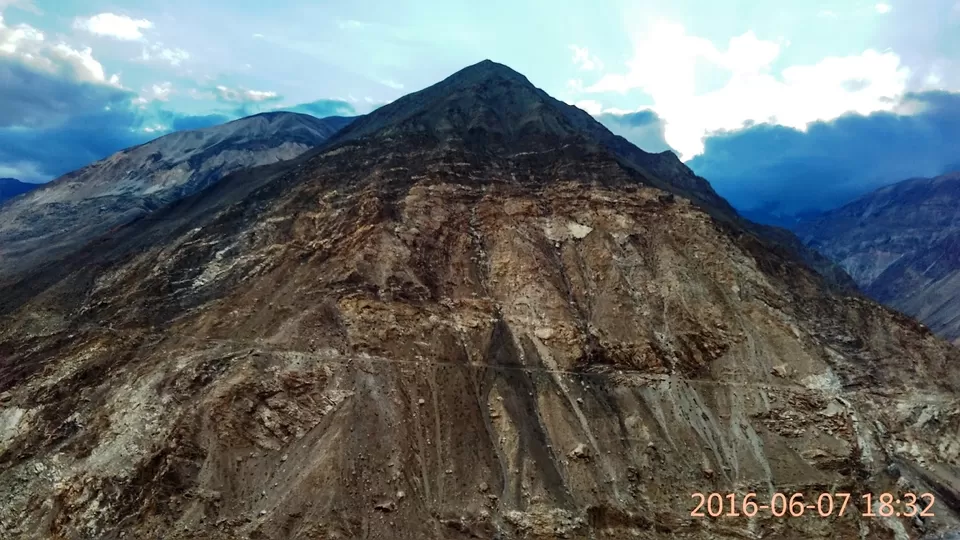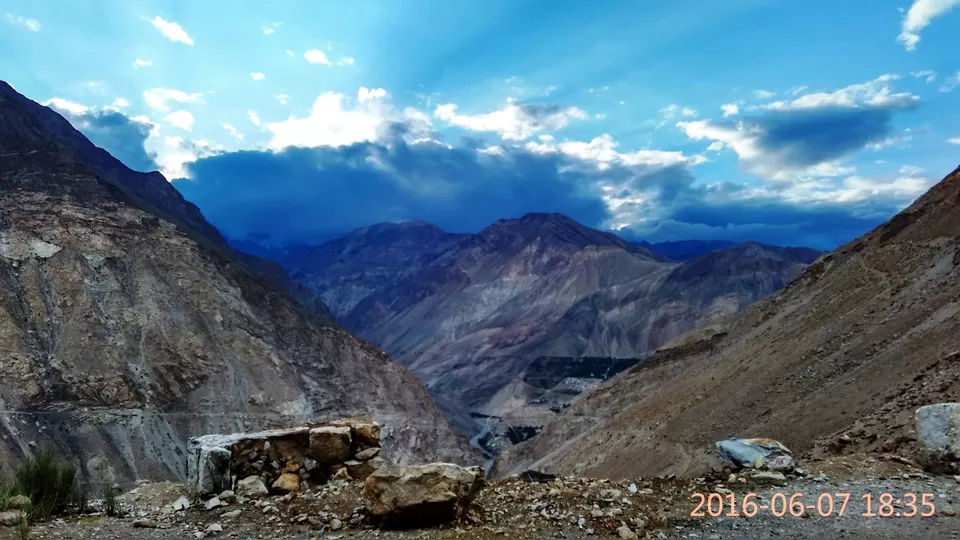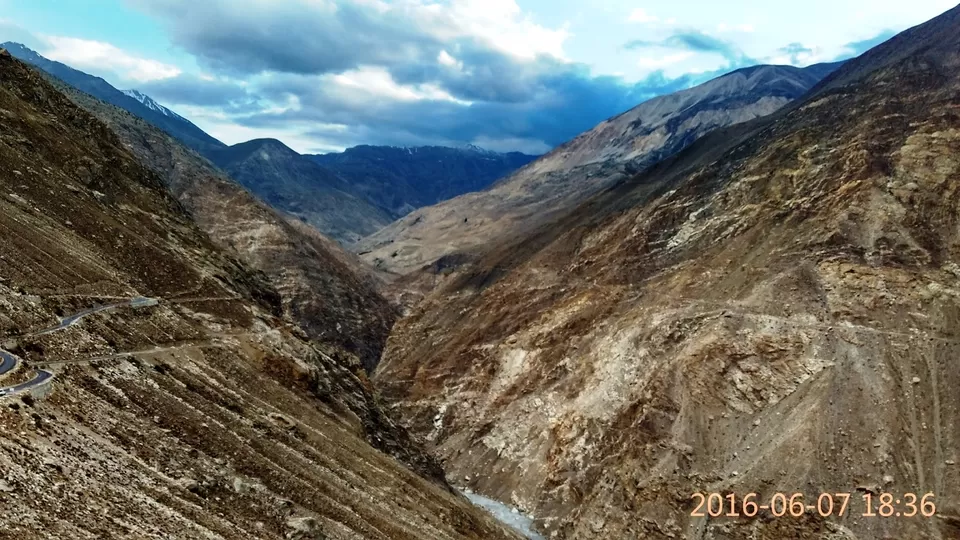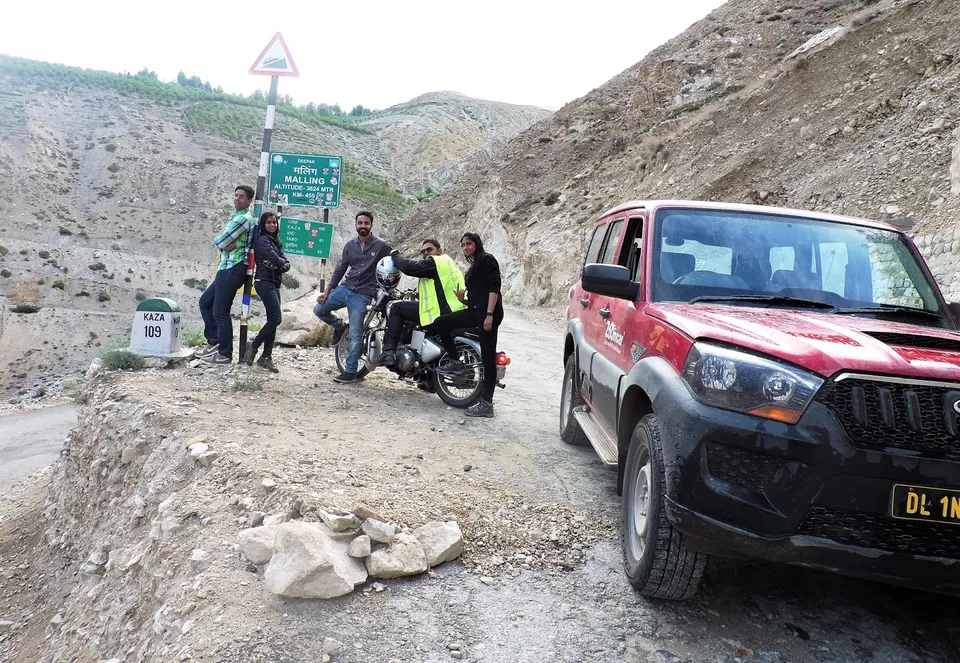 After much procrastination and innumerable clicks, we reached camps late in the evening and at once retired to our cozy beds in the tents for night.
Nako to Kaza (112 km)
Fresh and injected with new enthusiasm after much needed rest, we explored the Knaygog Kinner campsite and nearby areas: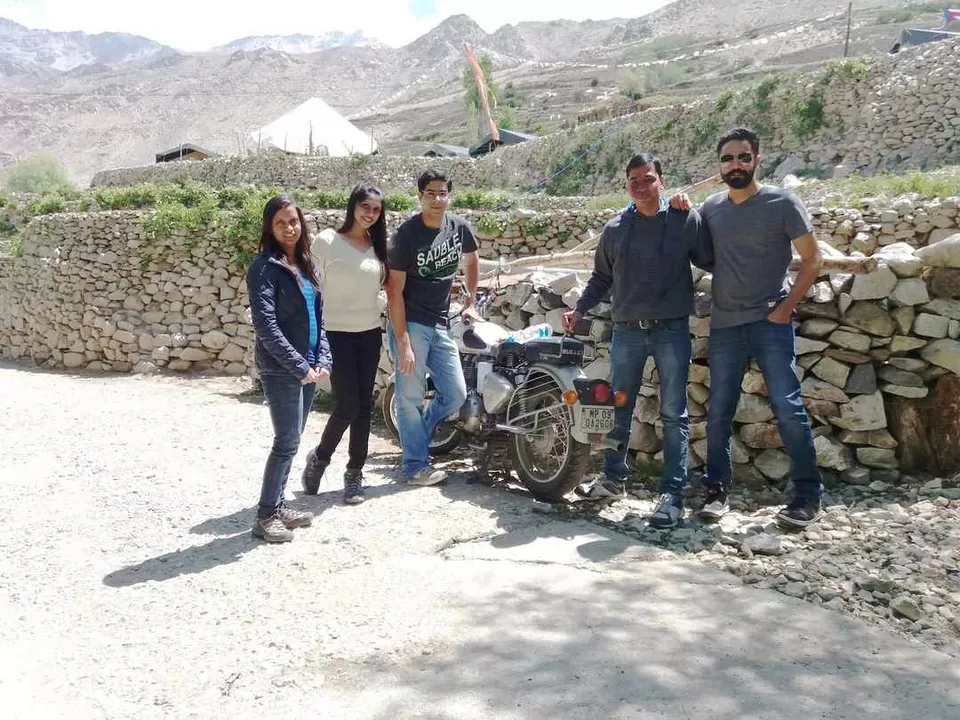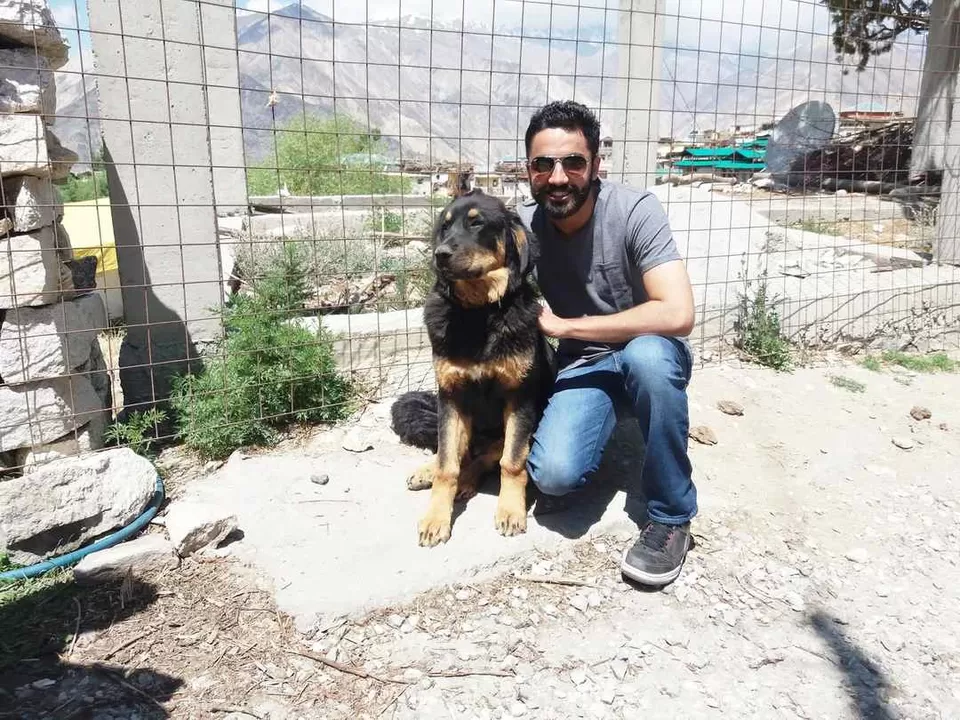 The Nako monastery was also nearby so we decided to stopover before heading off to Kaza: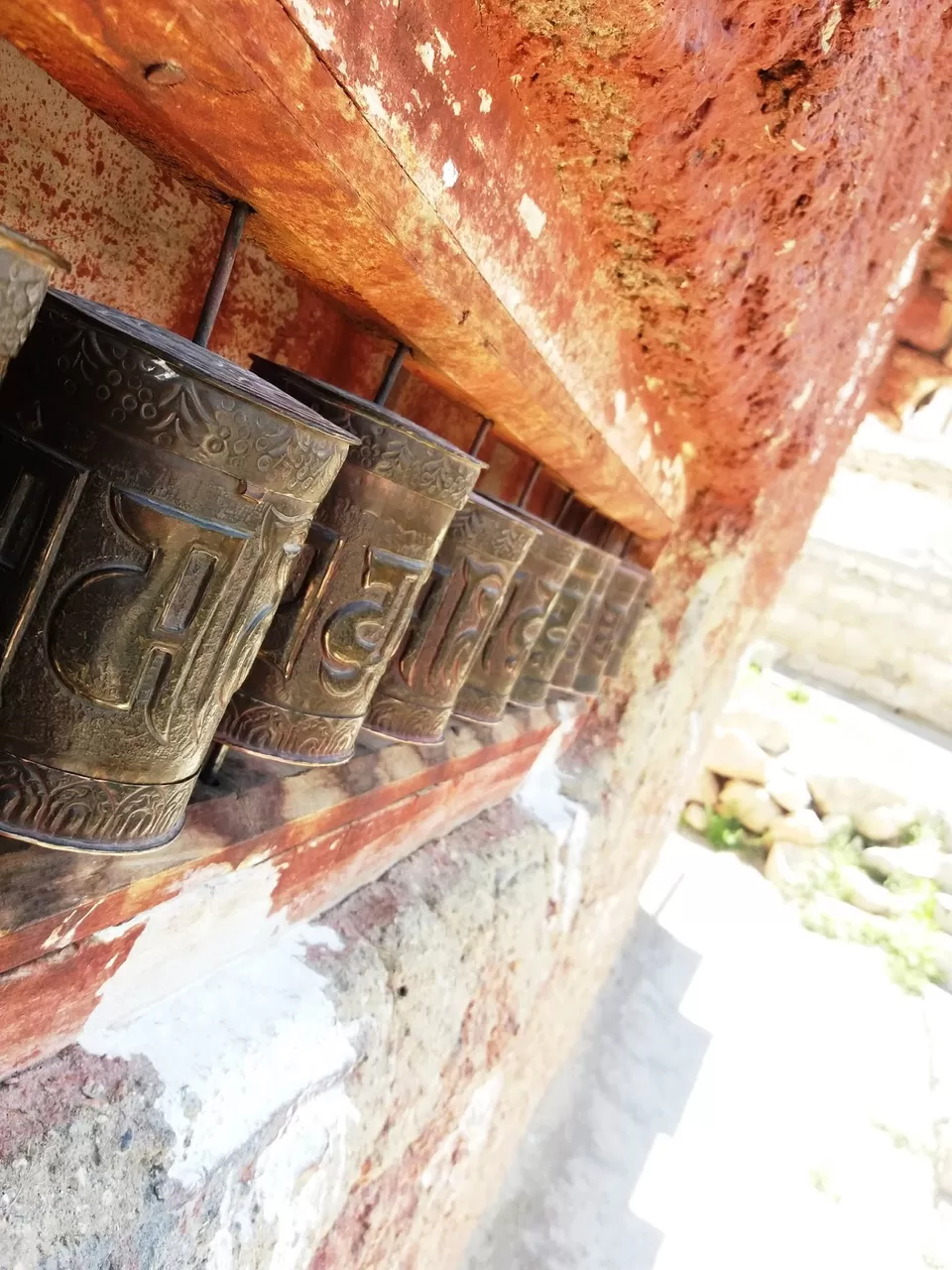 Also on the way was Geyu Monastery which houses a 500+ year old mummy naturally preserved.
Its not enroute to Kaza; there is a slight deviation by taking a right turn, but should not be missed :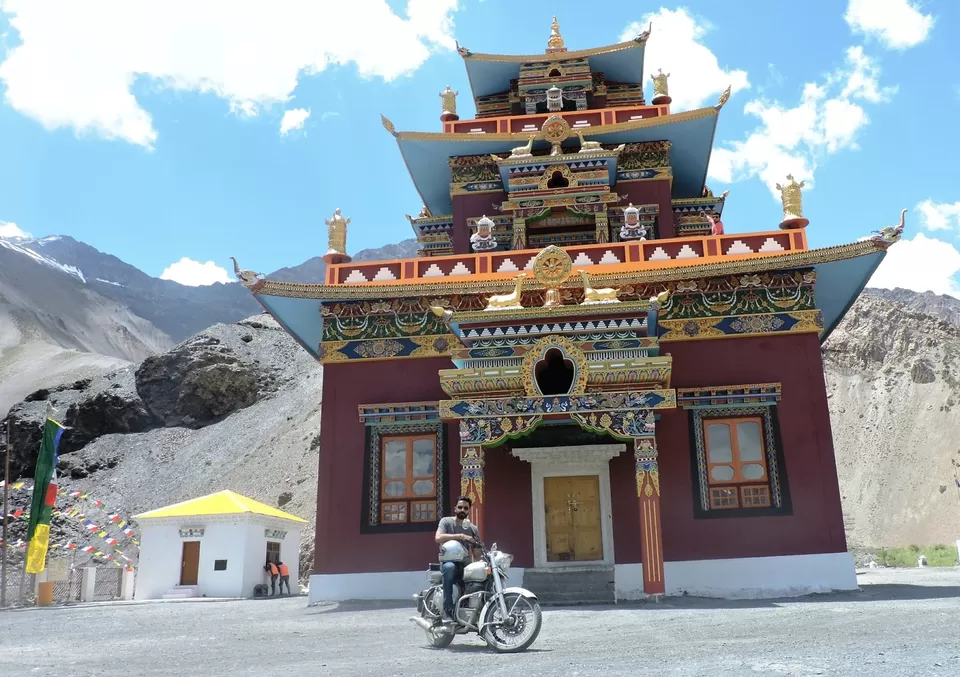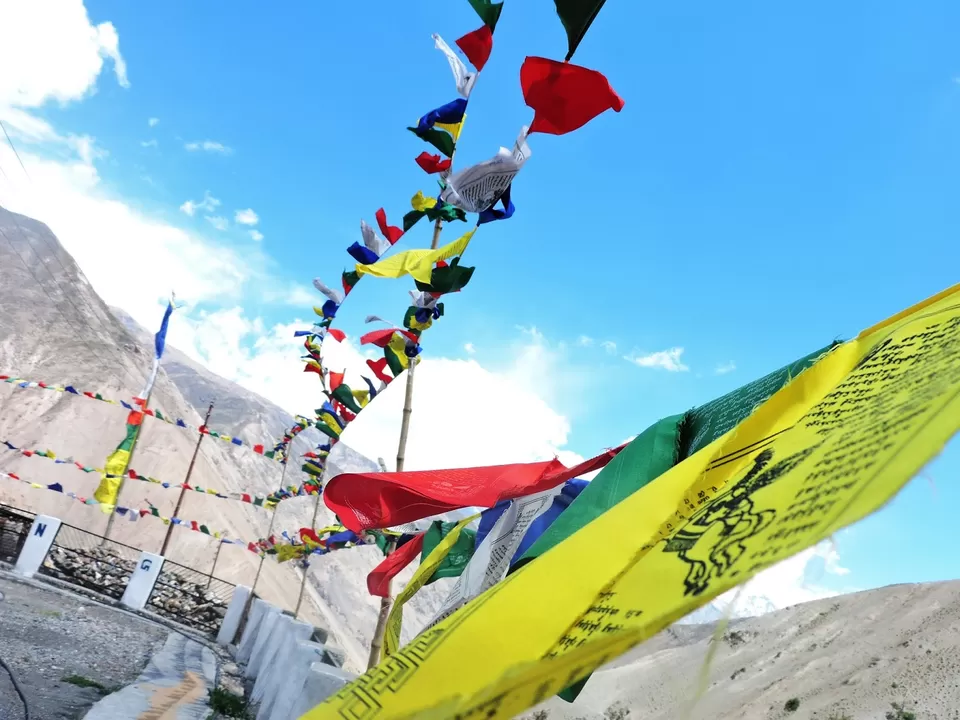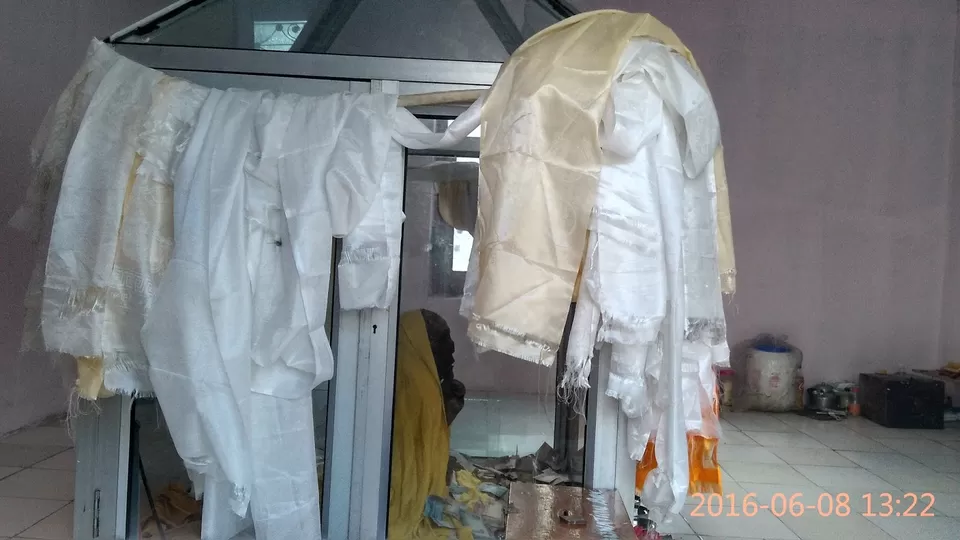 Till now we had been traveling with a leisurely pace.But seeing The mummy gave us perspective of value of time and we hurried to get back on route to Kaza.
Some pics on the way to Kaza: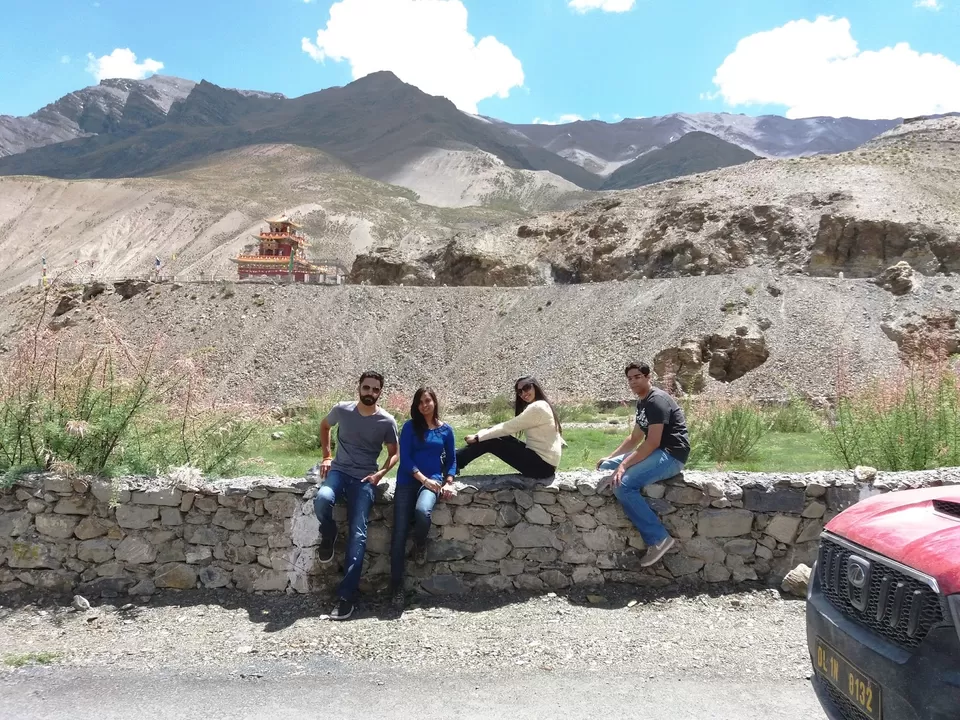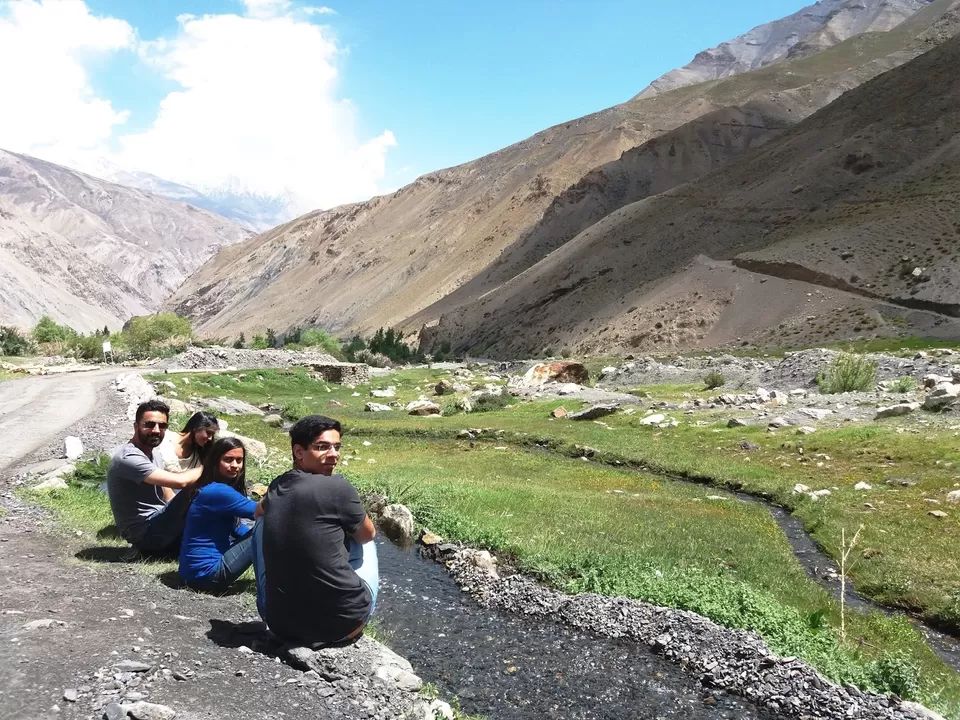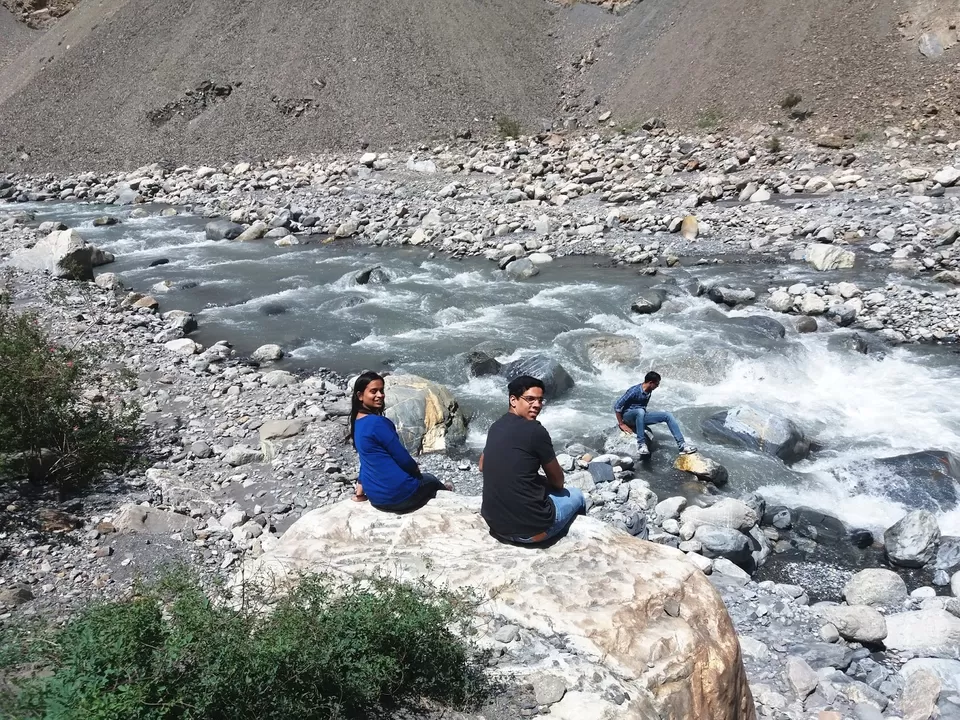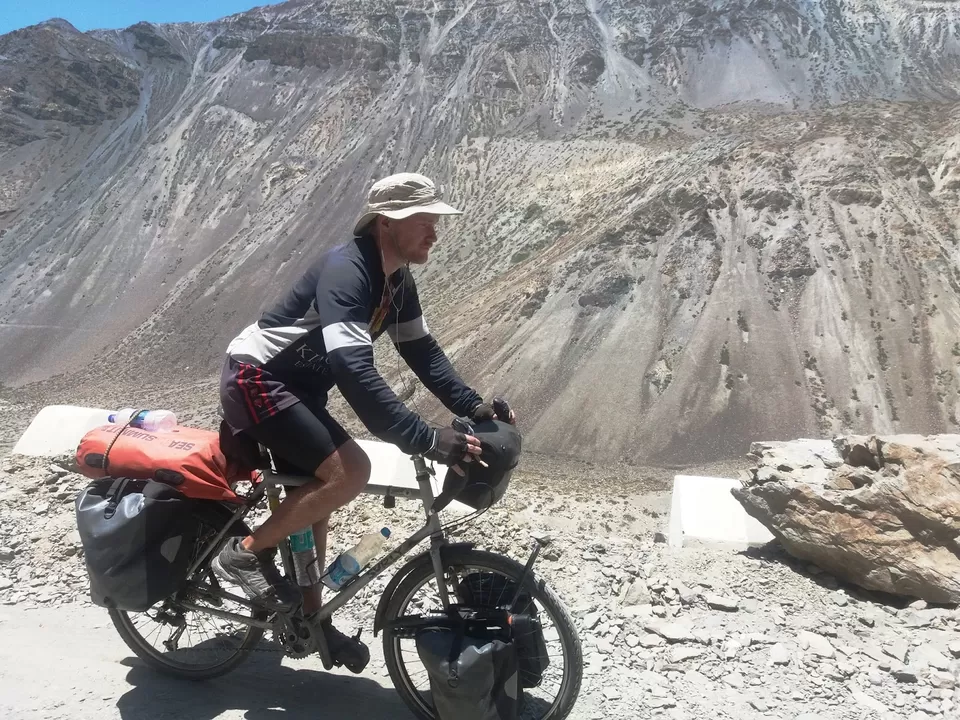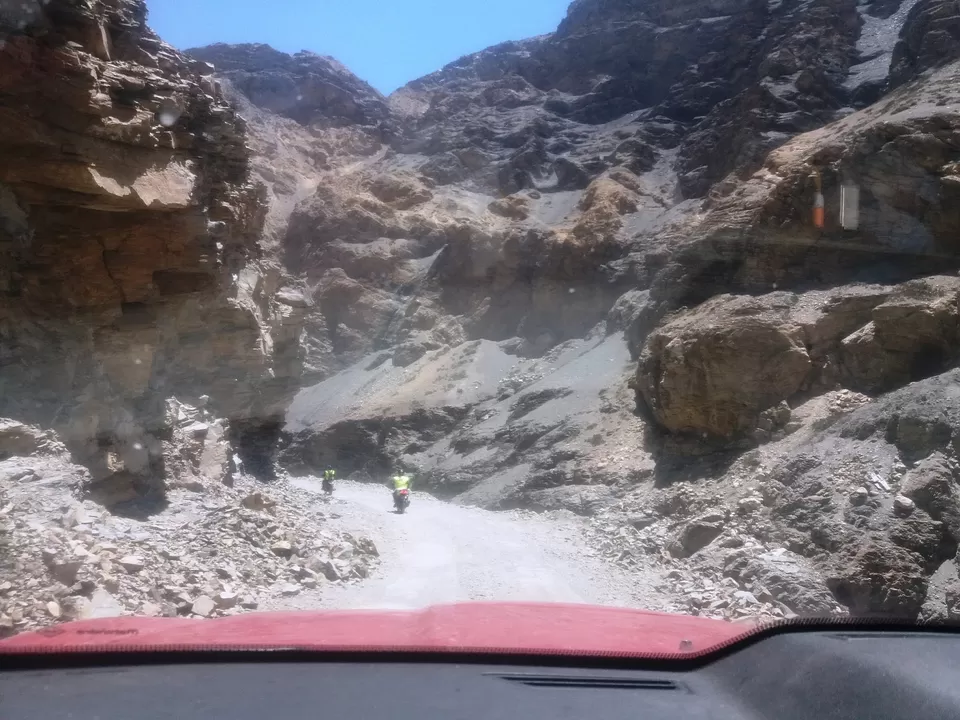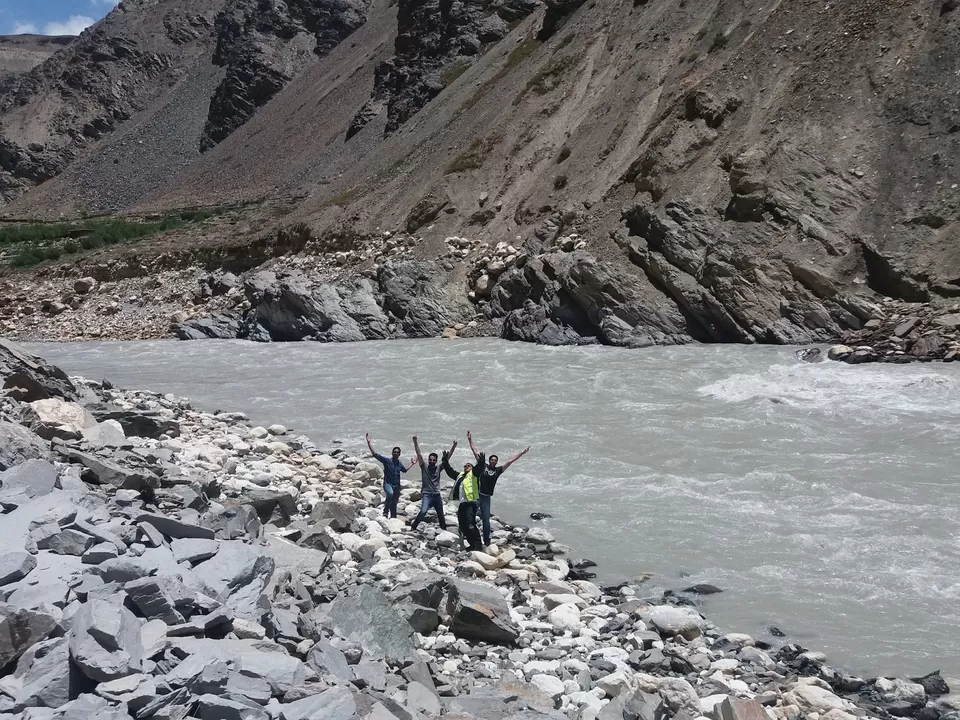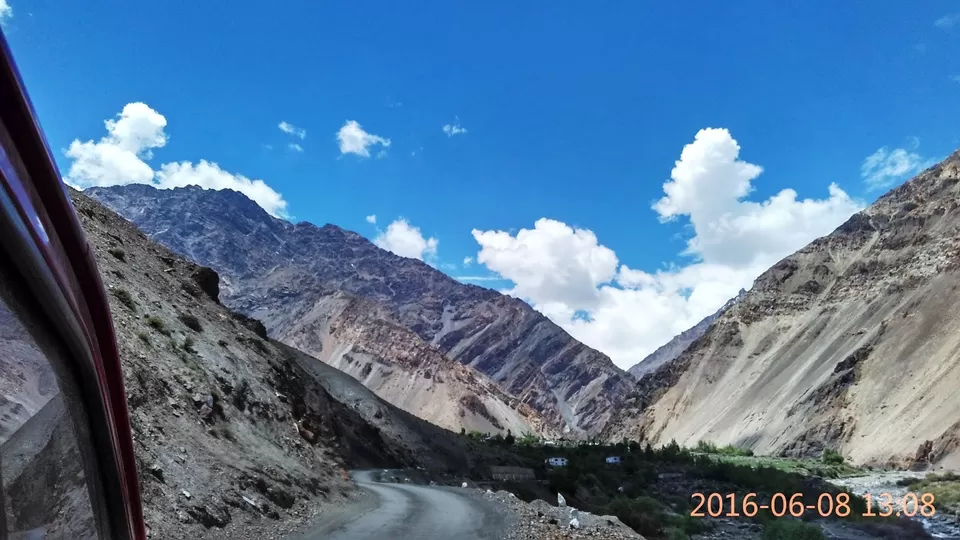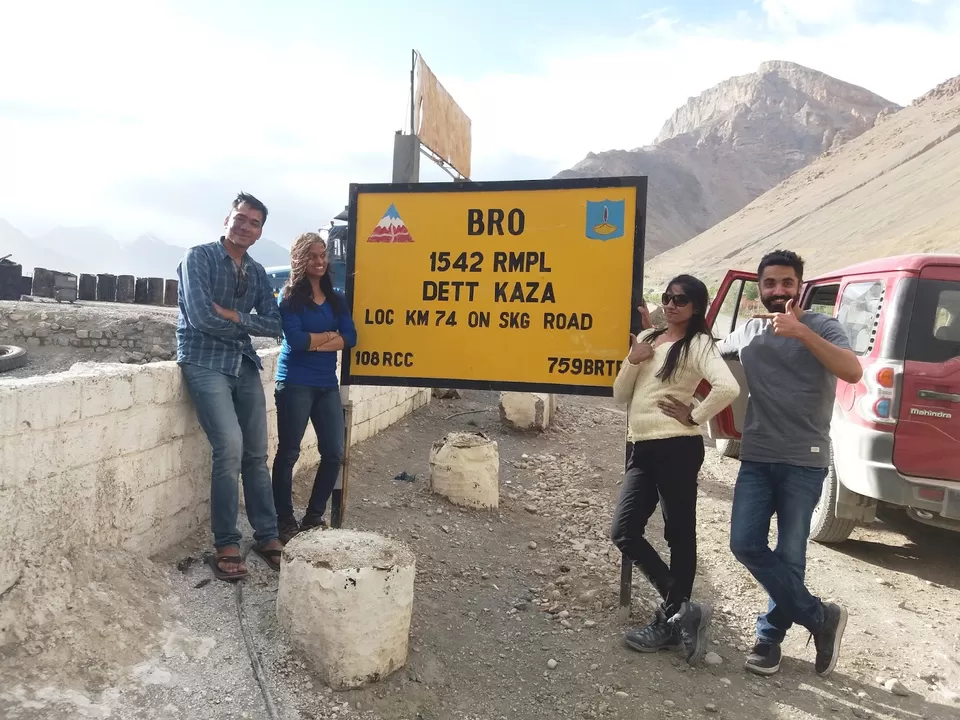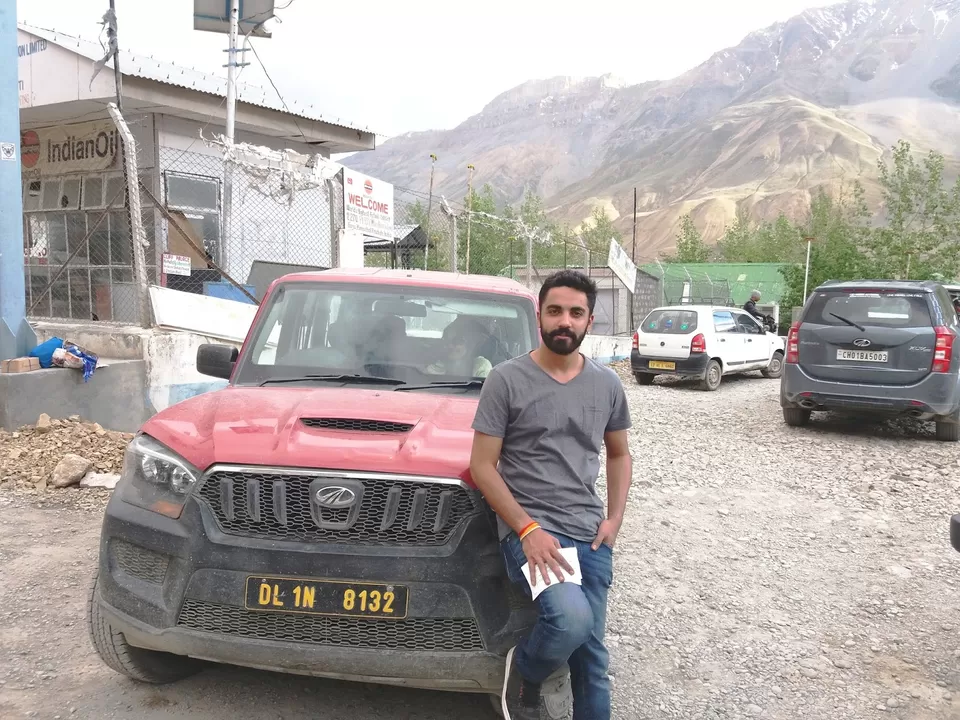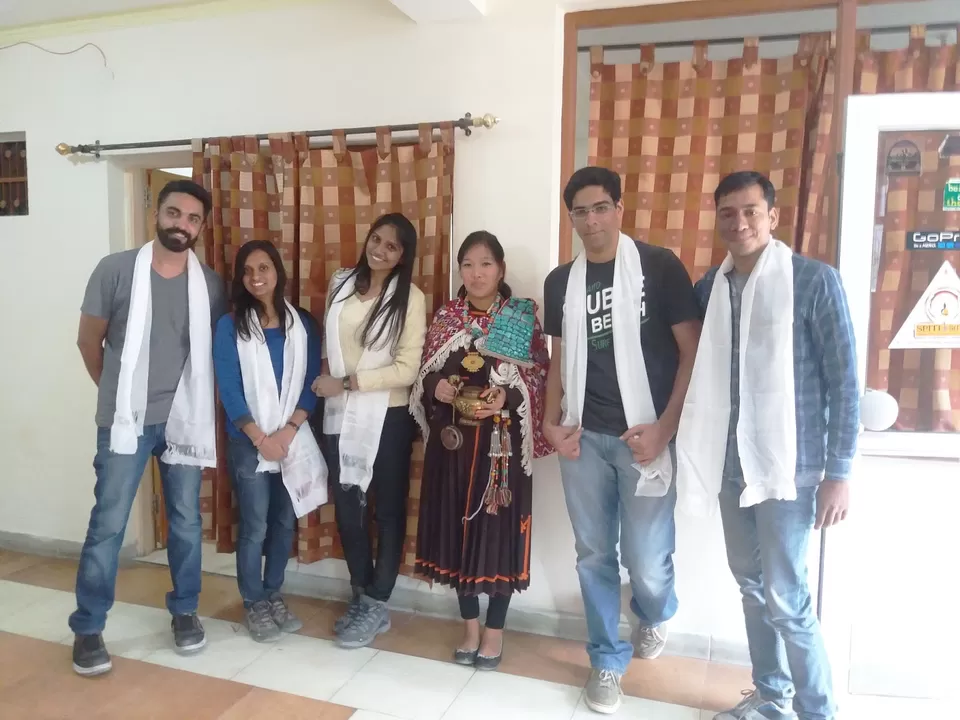 After check-in we headed to Key Monastery:
We slept early after returning, as the next day was going to be the climax of trip we had been waiting anxiously for!
Kaza to Manali via Chandrataal (260 km)
This has to be undoubtedly, the most thrilling day; handsdown!
From the beginning of trip we were fed horror stories on Kunzum pass and pagal Nallah, about how they have overpowered travelers to succumb to their will often.
But we were positive, as we had left on time, and the breathtaking views provided the fortitude to carry on steadfast: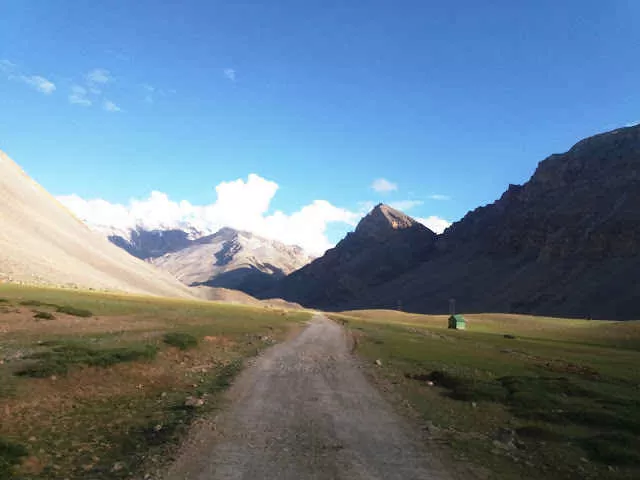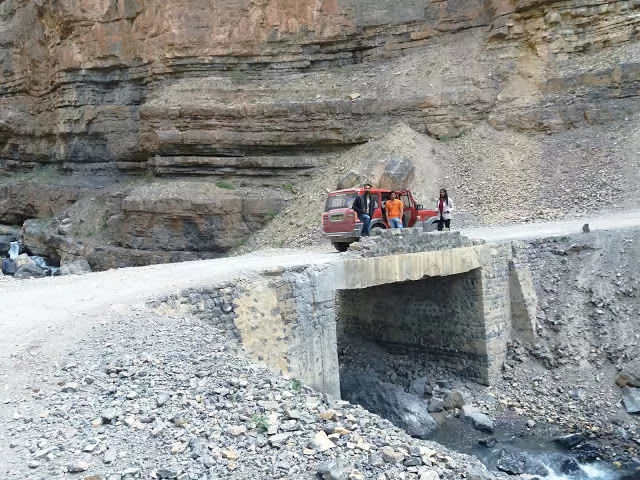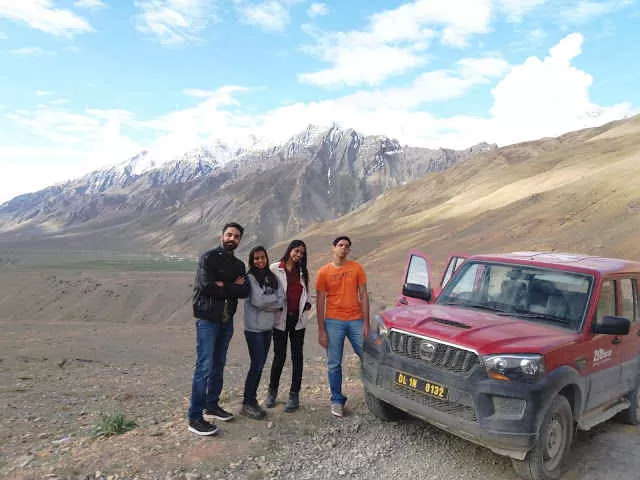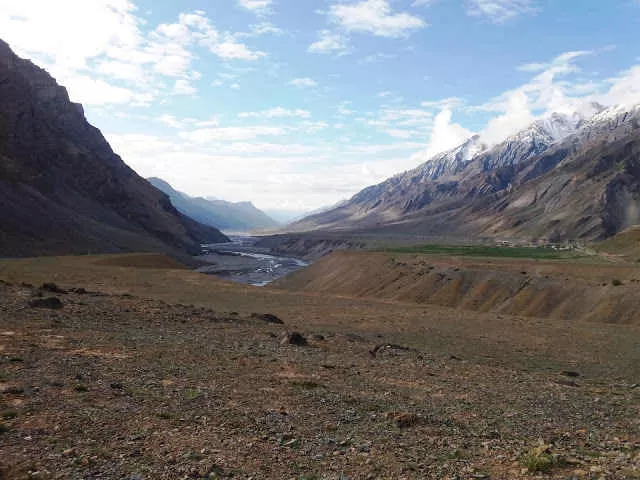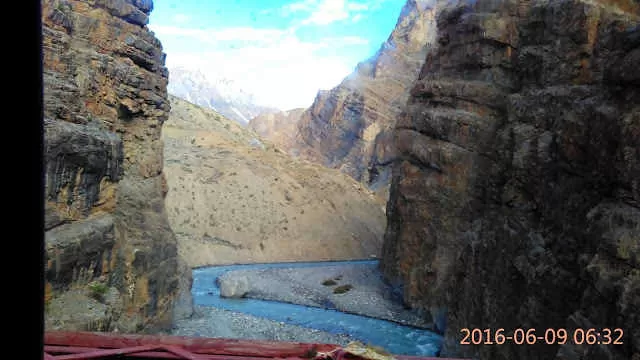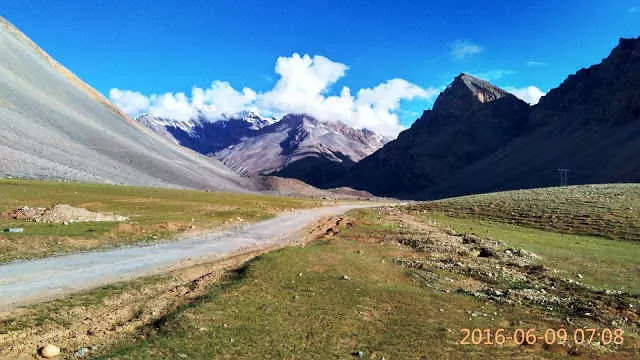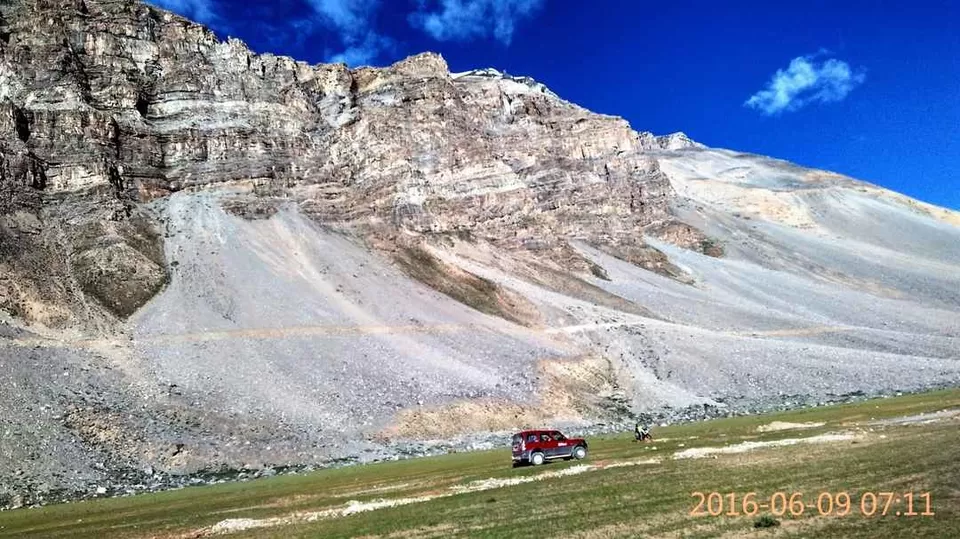 At long last we reached Kunzum Pass: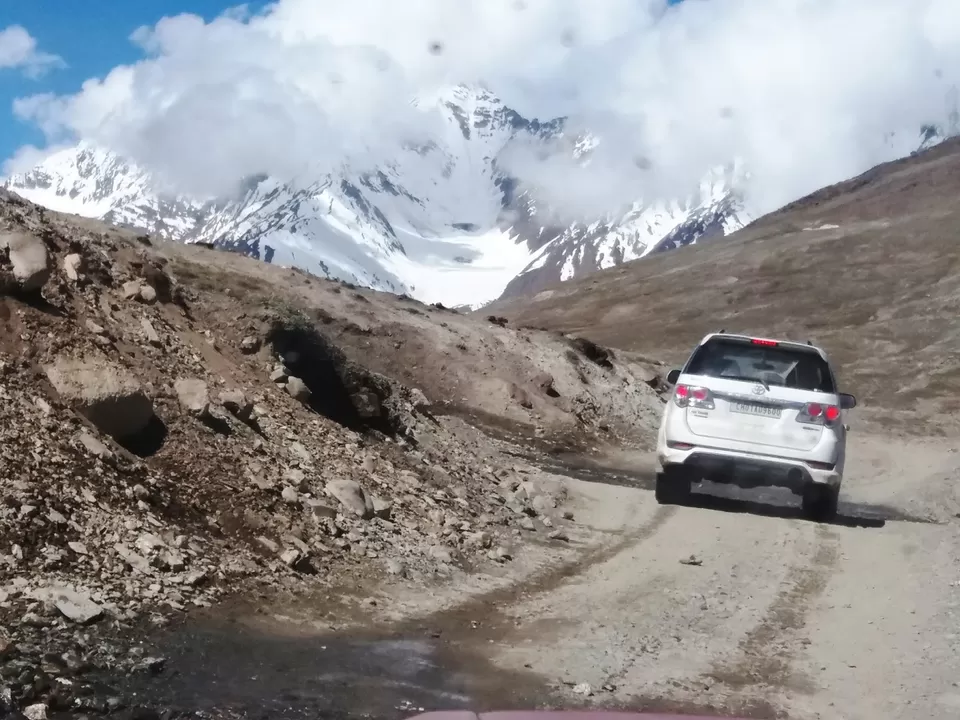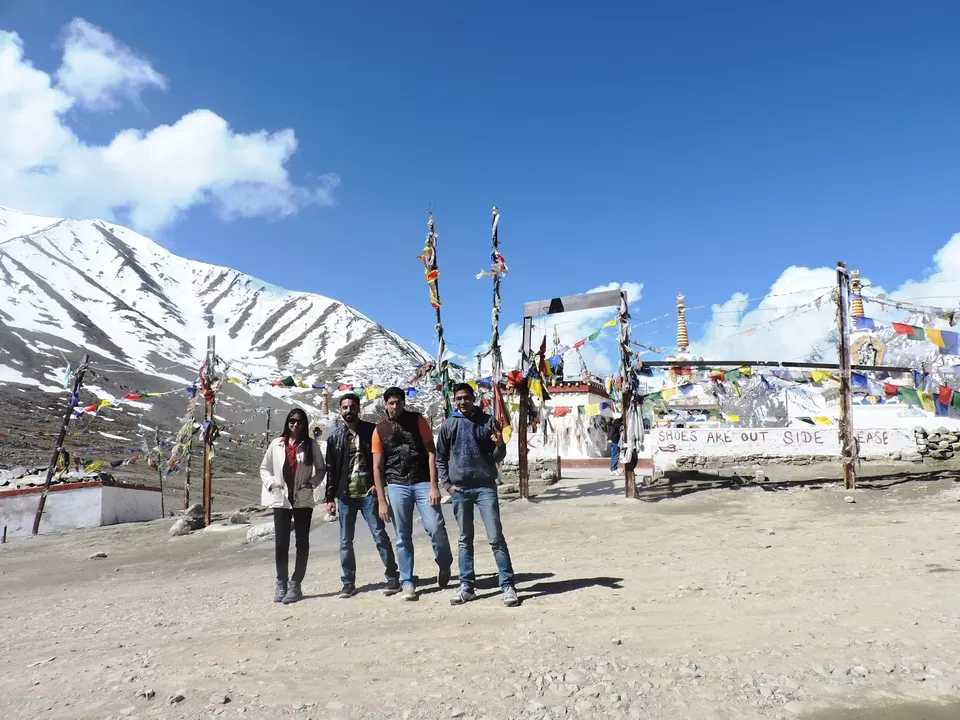 Charged up with confidence and elation of completing our first arduous task of reaching Kunzum, we decided to cover Chandrataal also, which proved to be a vicious trail to conquer: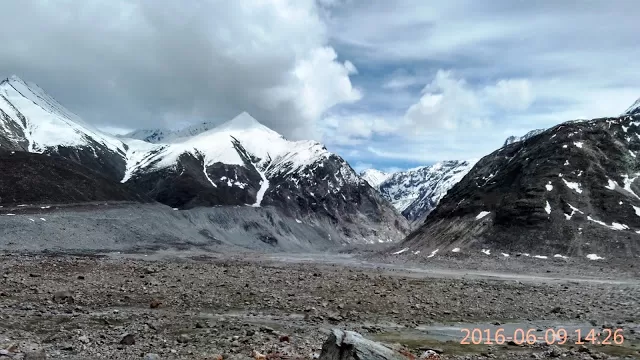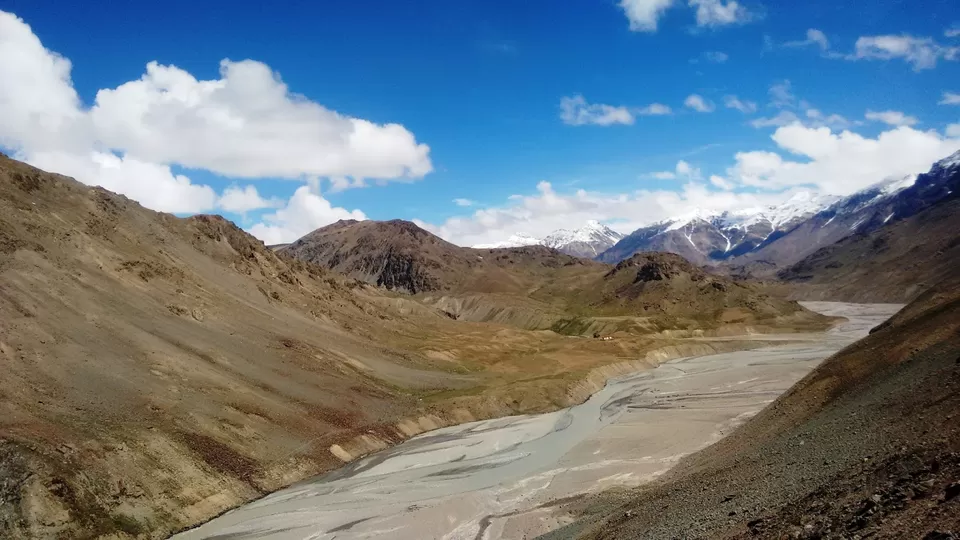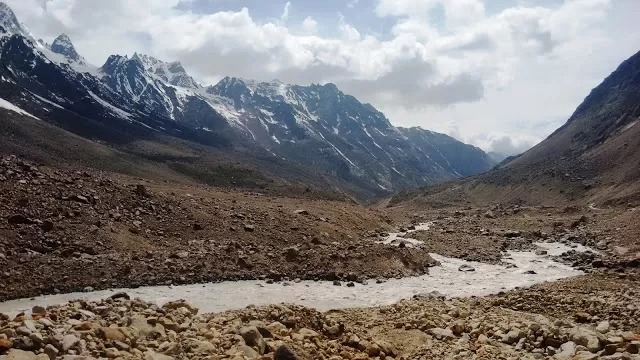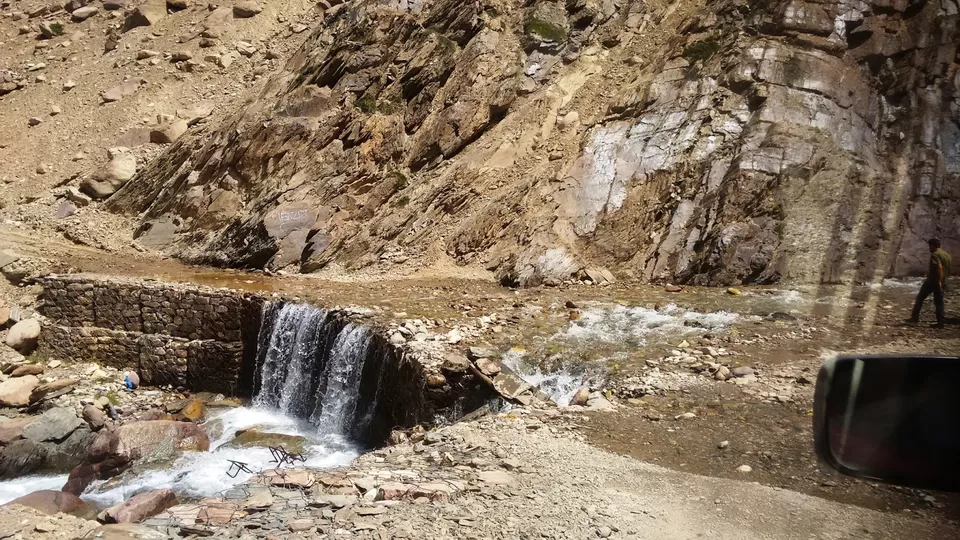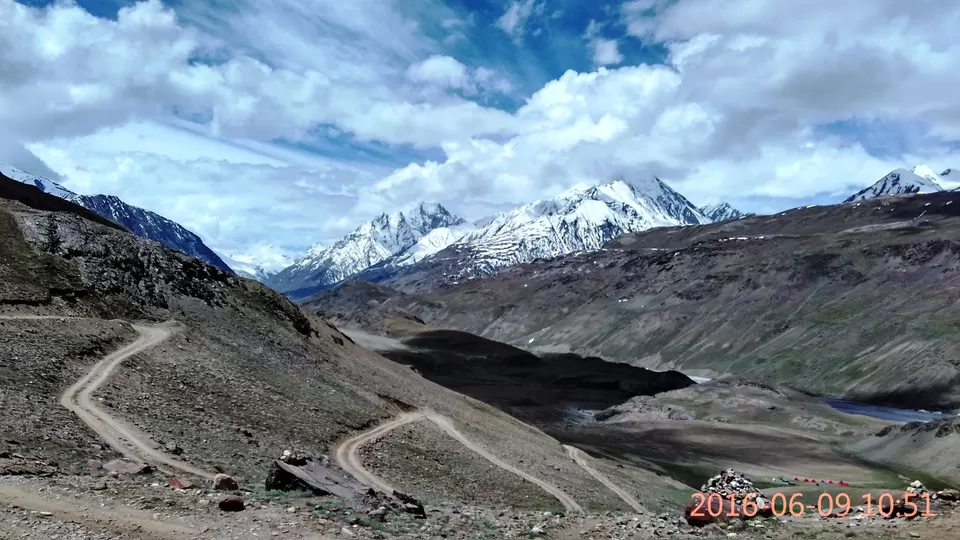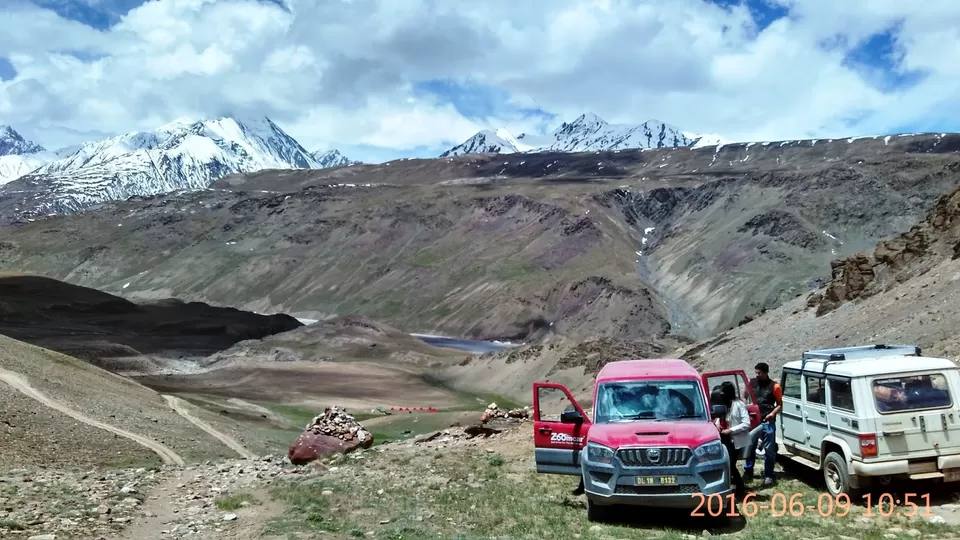 And at the end of road, the effort was worth the landscape: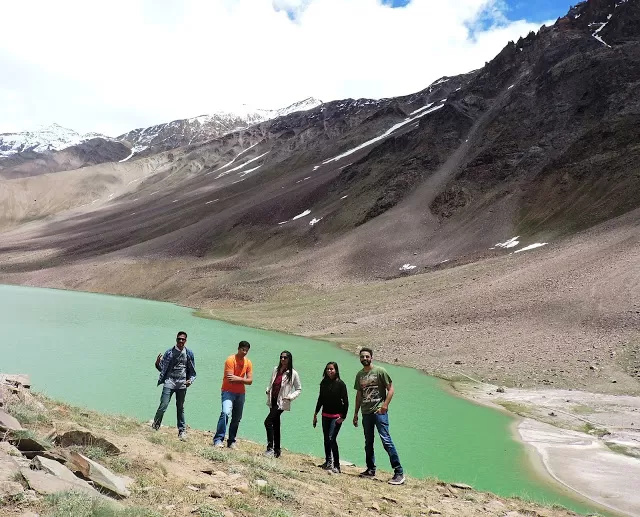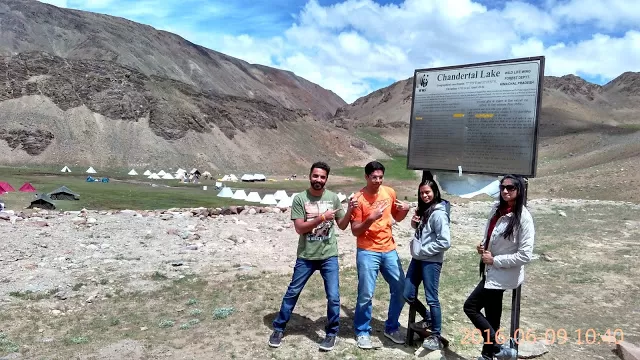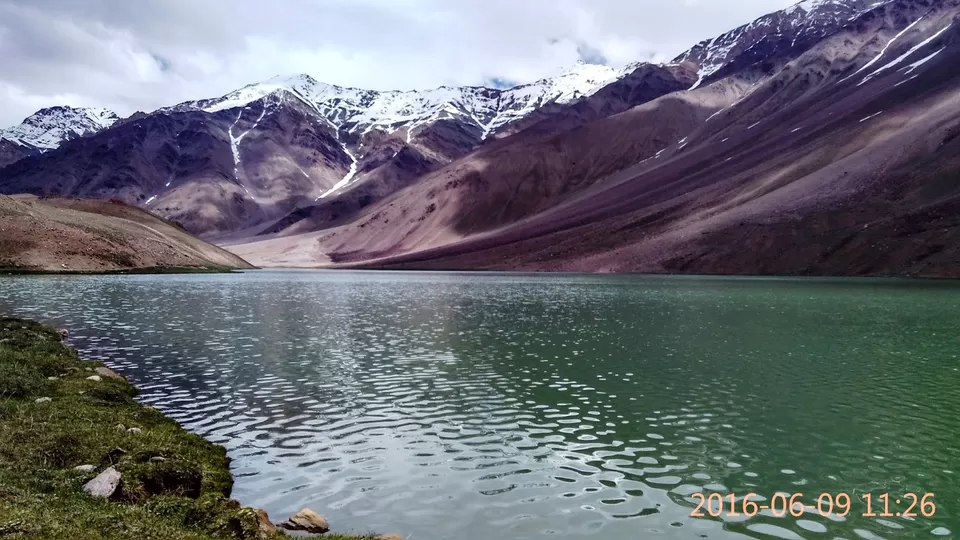 The magical tranquil would have lingered had we not looked at our watches and realized that there was still more than halfway left to cover in order to reach Manali.
Things got more enthralling when we got lost after Batal (Chacha-Chachi ka dhaba) as there were no roads and only various tyre-treads that were leading to different routes up and down hill and across rivers and glaciers: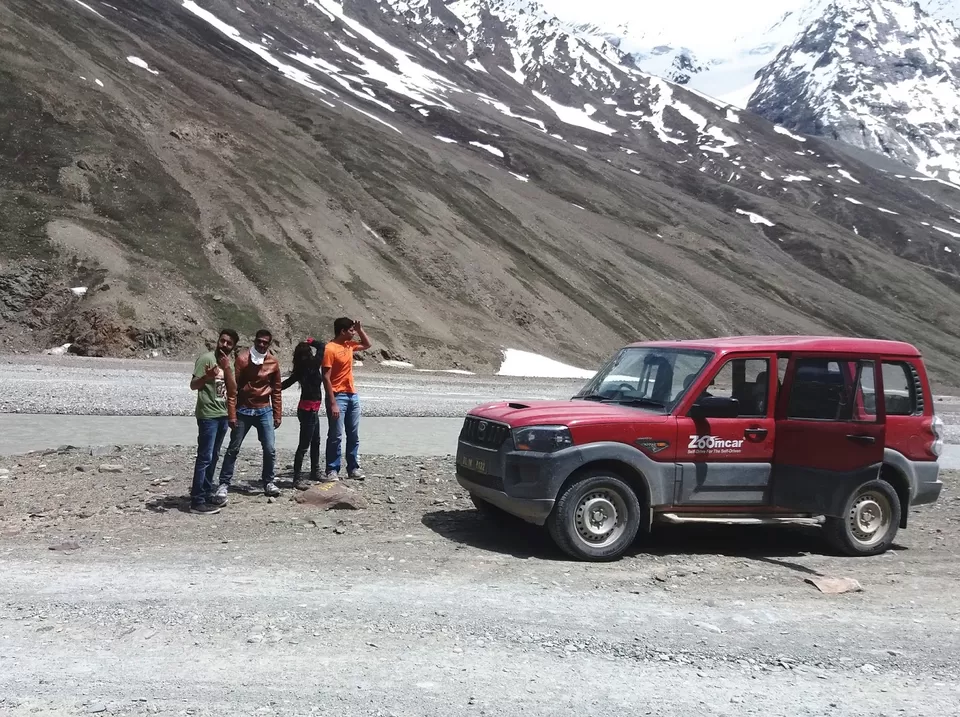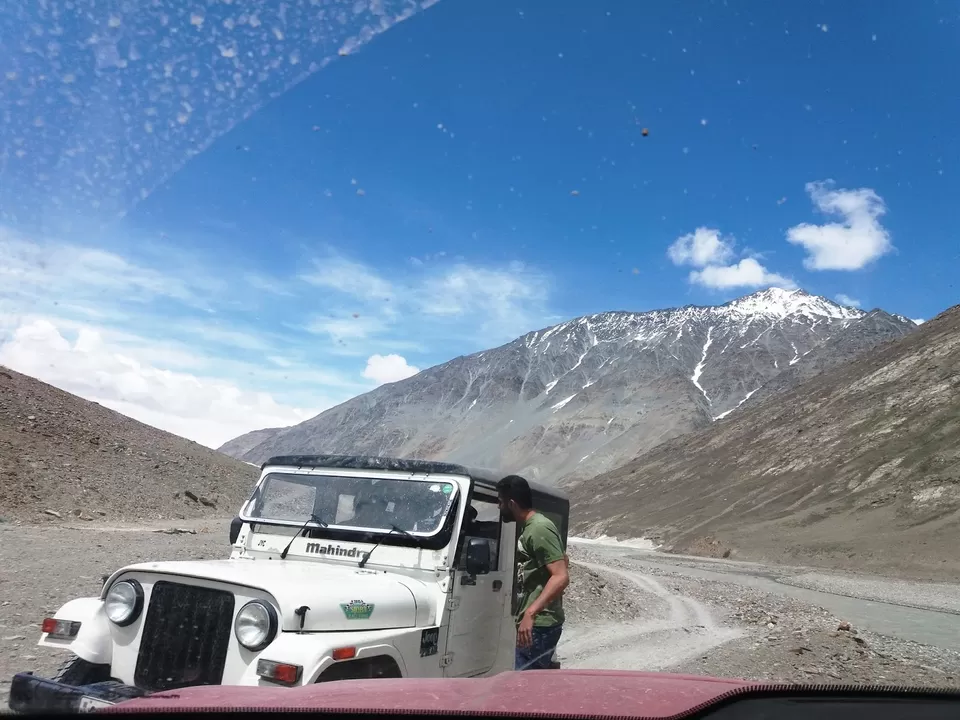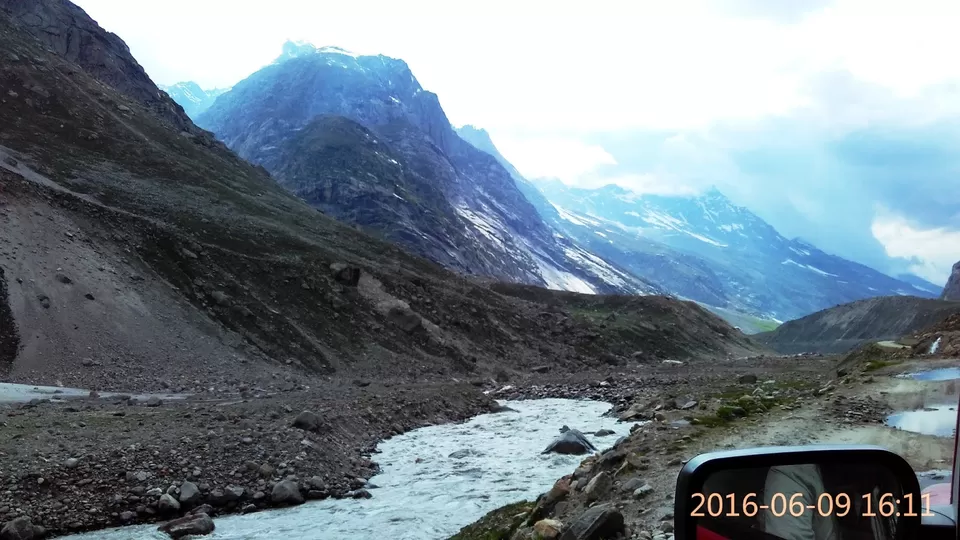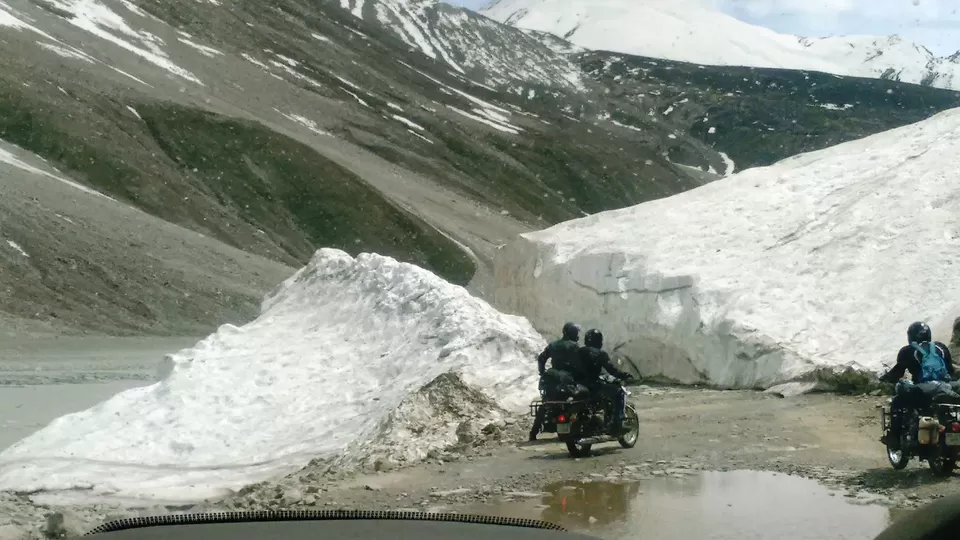 The roads took us through Chhatru and Gramphu: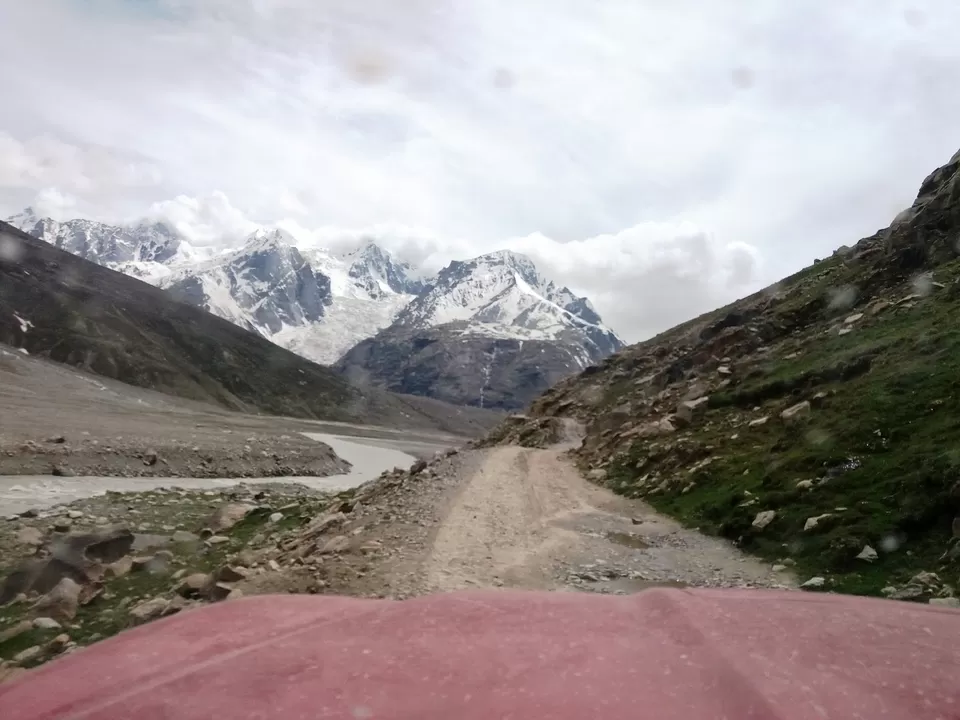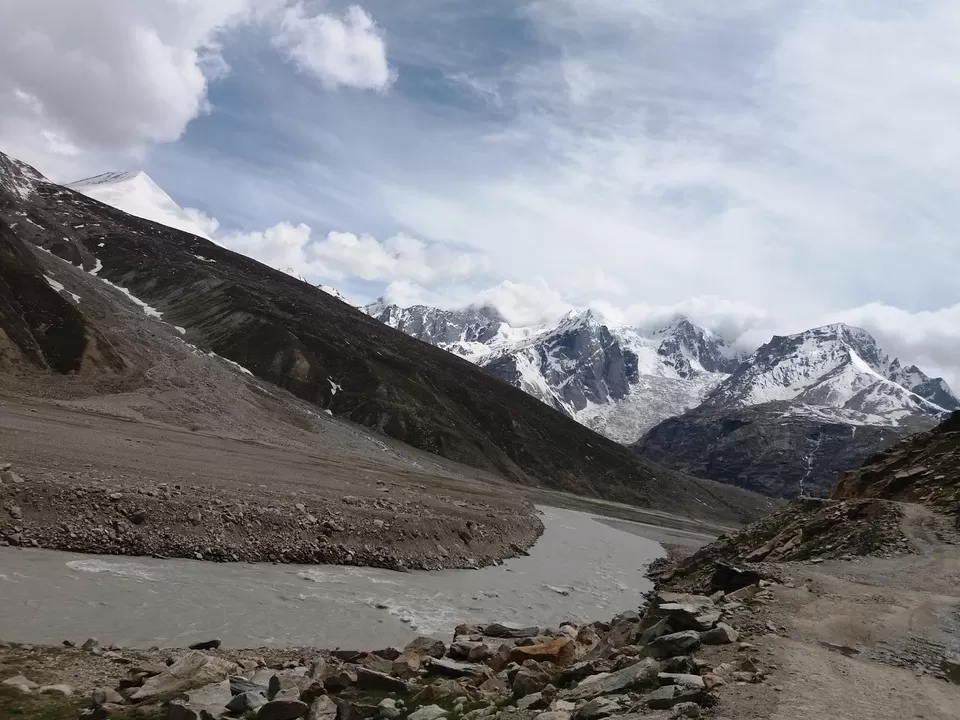 And ultimately after much turmoil and endurance, we reached familiar territory - Rohtang Pass :

We breathed a sigh of relief & triumph, and thanked the gods to help us accomplish and complete the journey through Spiti Valley.
But the journey hadn't yet ended.
We had kept a backup day before the return journey in case we got stuck somewhere or were delayed. So we planned to utilize the day by driving to Prashar Lake the next day from Manali.
Manali to Prashar (114 km)
We had to cover a mere 114km, so we all reclined and waded into a gentle pace enjoying the great roads and even better scenery around: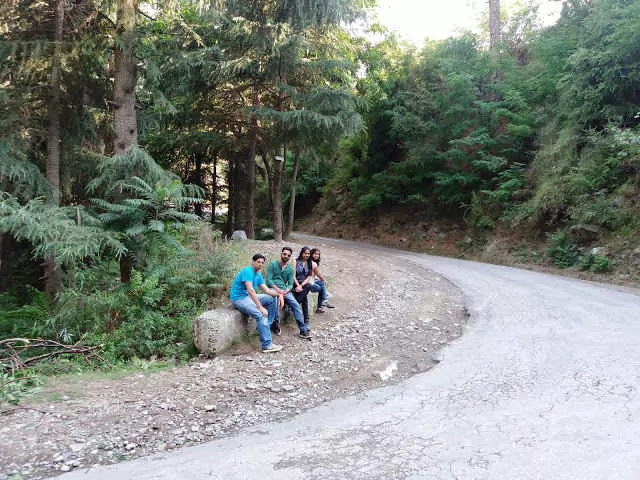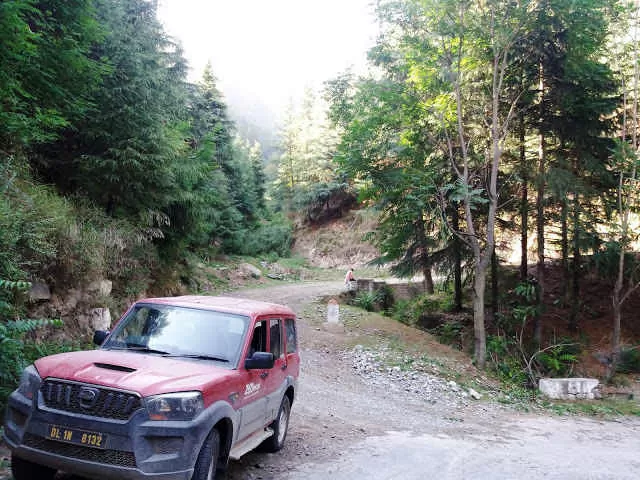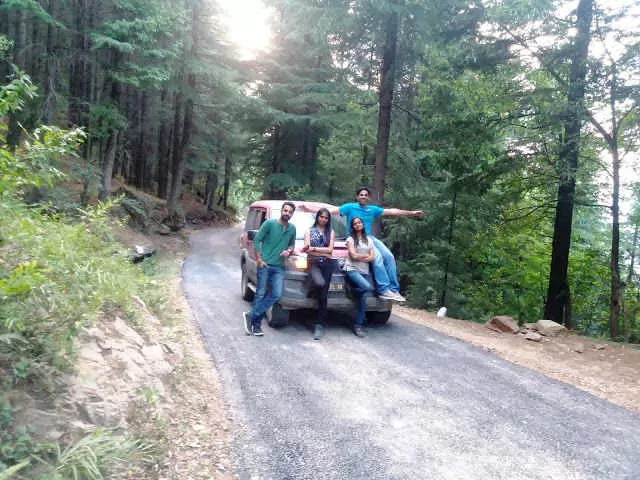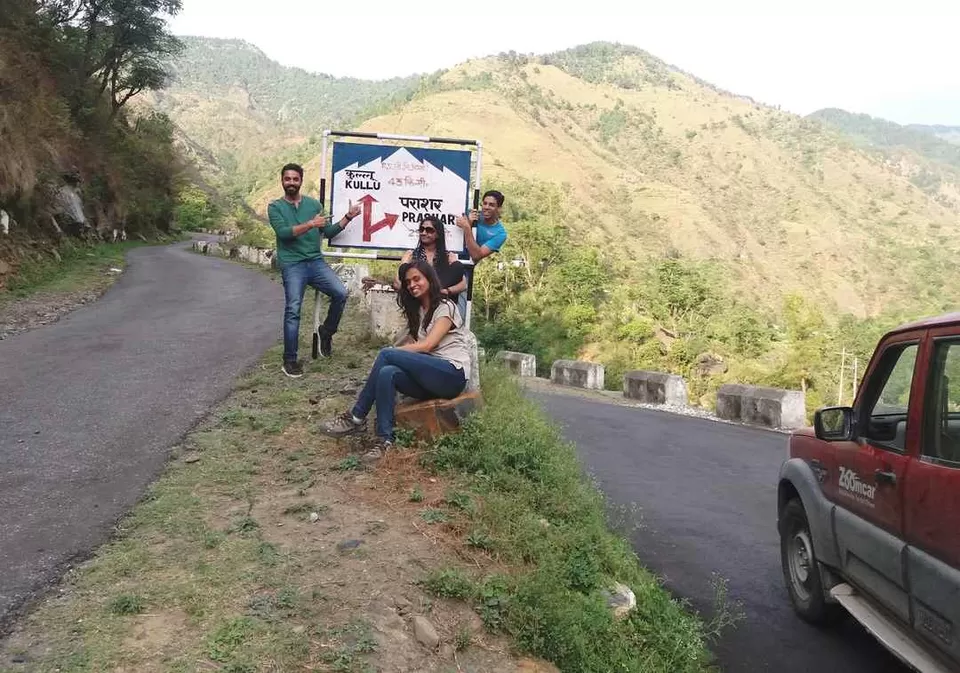 We reached late in evening and decided to camp out near the lake: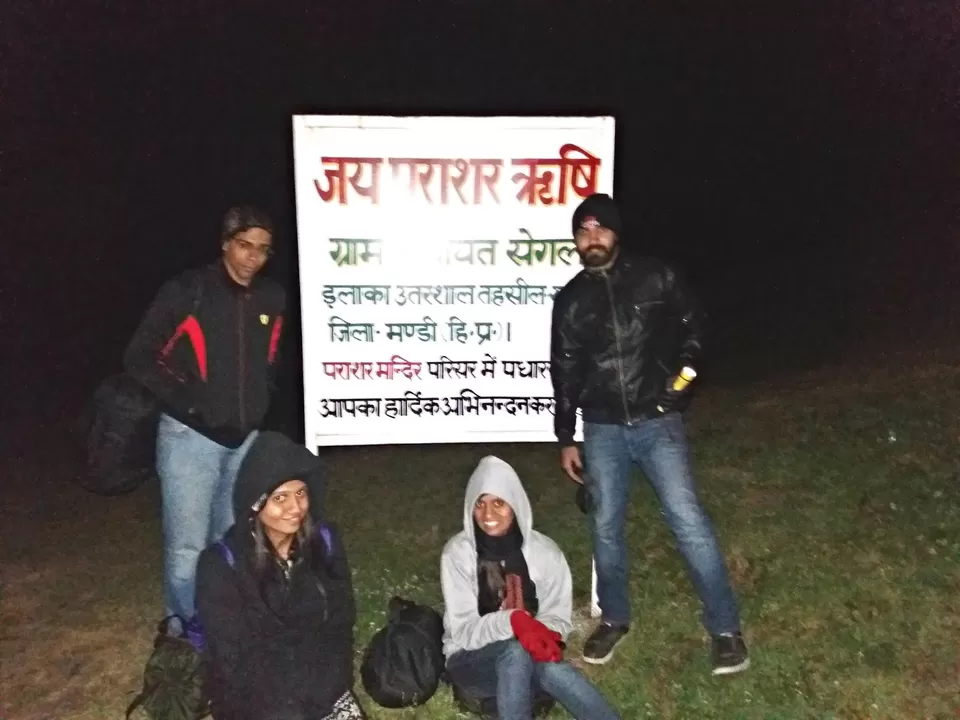 Peaceful sojourn at lake: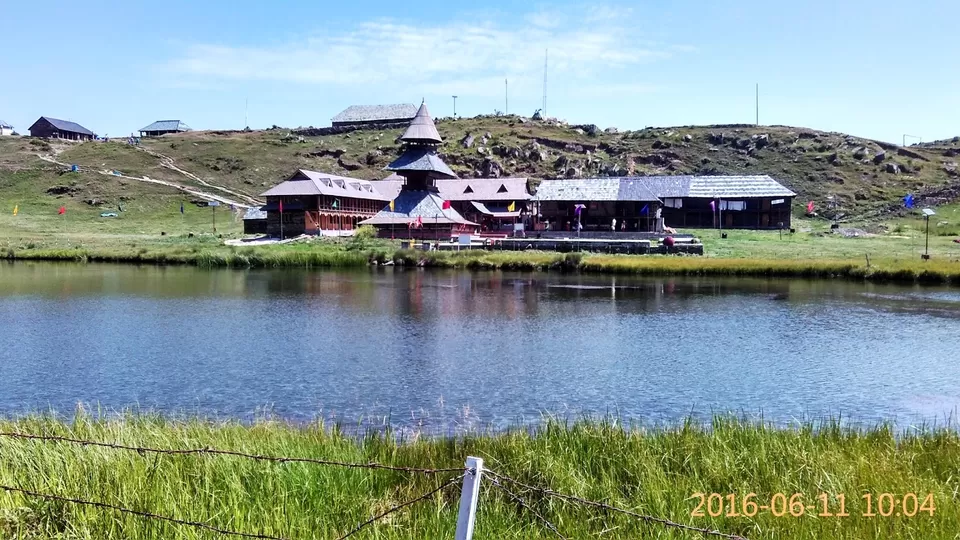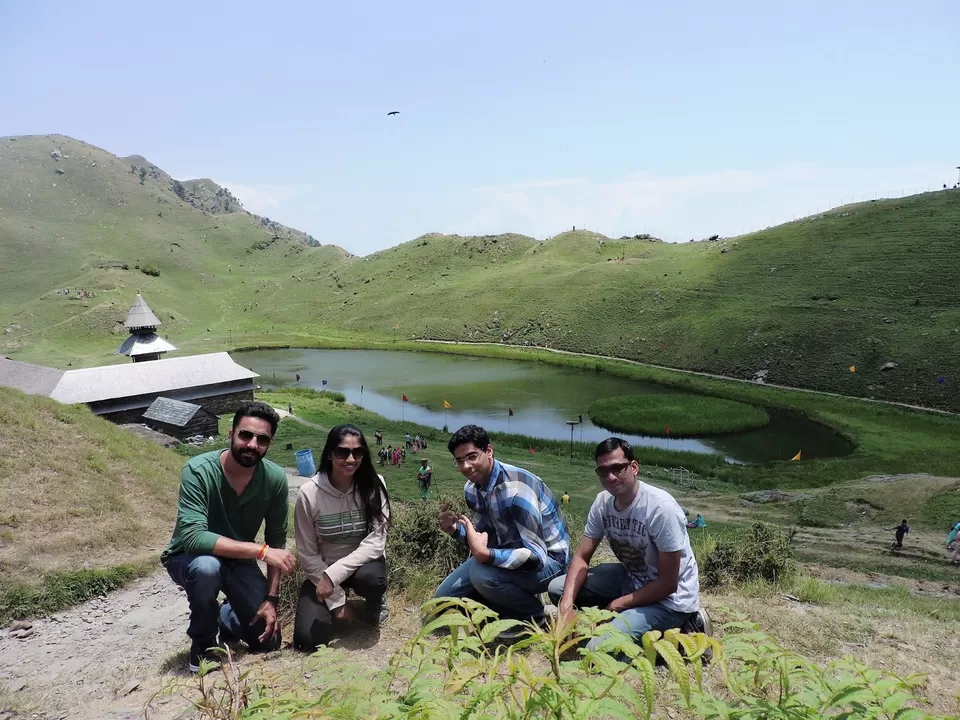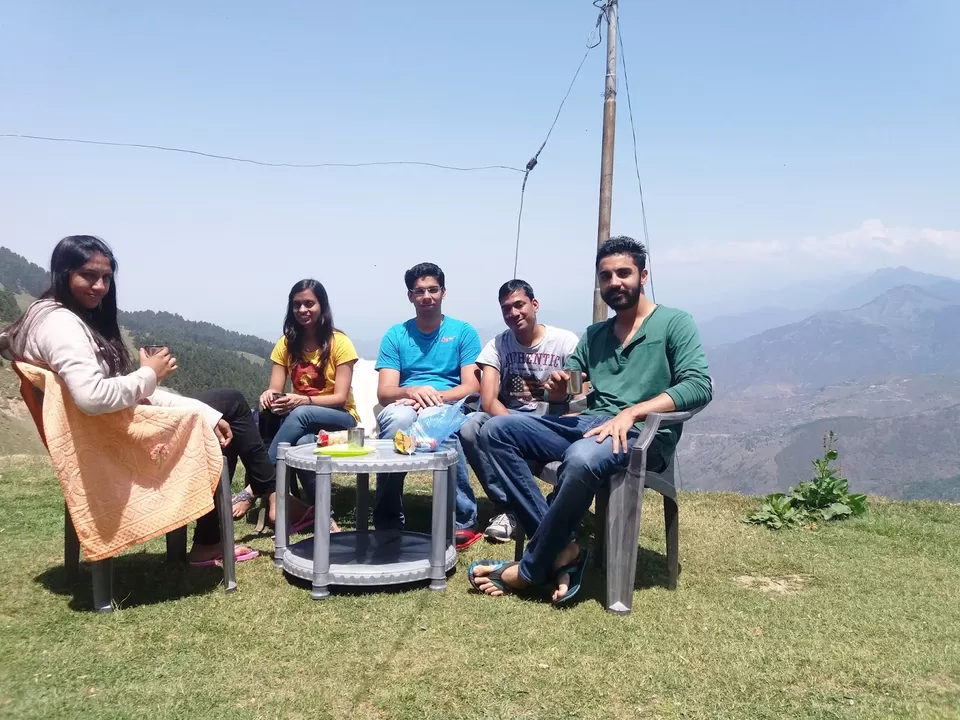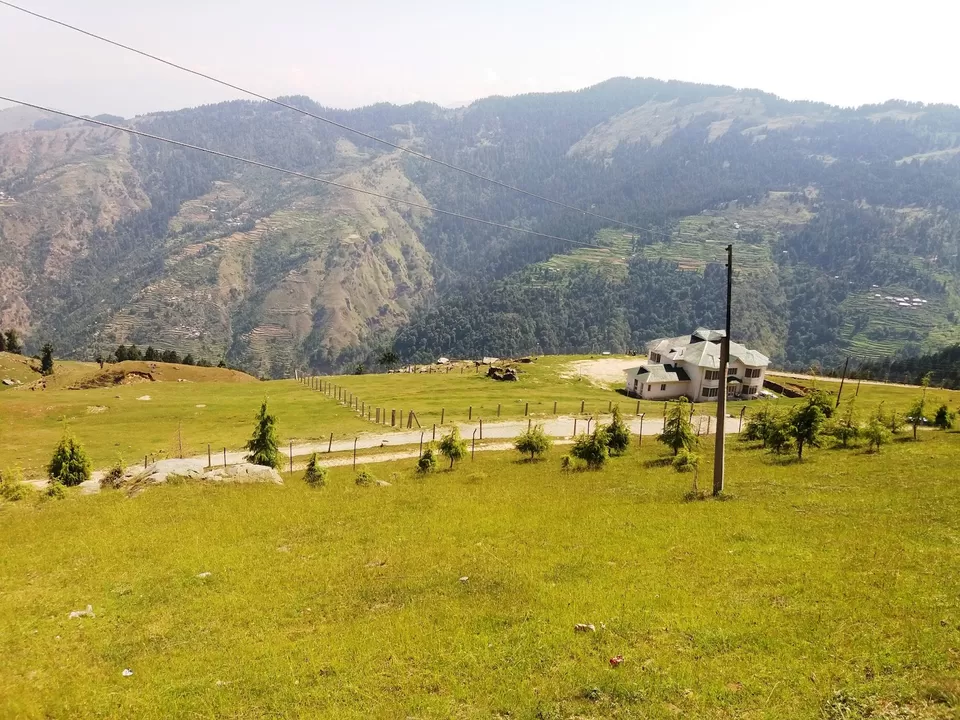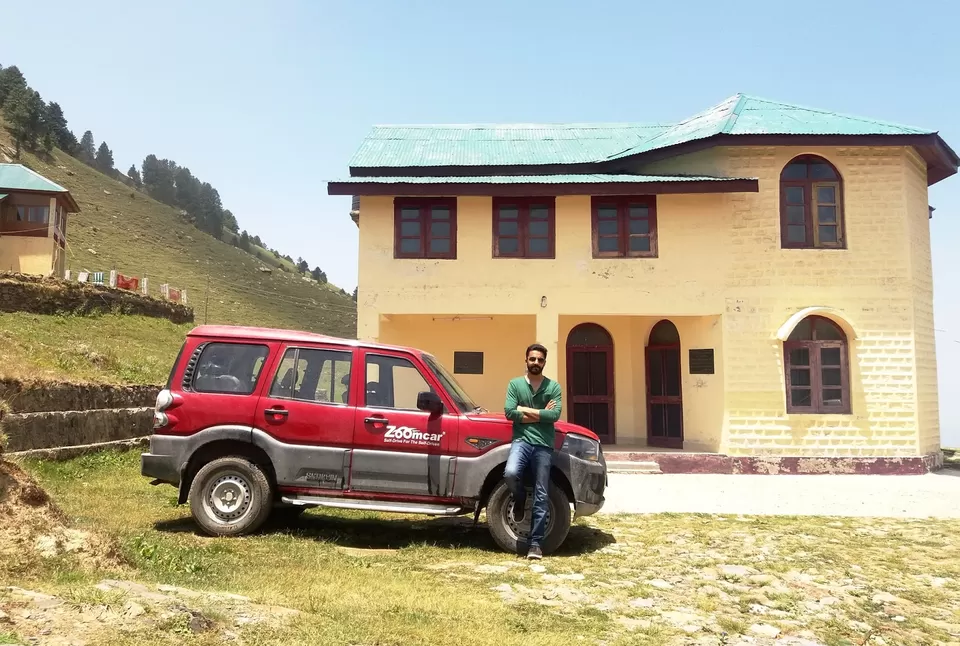 Prashar to Delhi (482 km)
Unwilling to return to hustle bustle of cities, we stayed till afternoon to soak in the last few hours of unperturbed silence, peace and fresh breaths of freedom.
We stopped after Mandi and just lazed sitting on this bridge reliving the glorious past few days :
We were blessed to have experienced nature in its most fervor purest form. Not only did we create memories, but also developed a heightened sense of respect and admiration towards the range of brilliant and awe-inspiring contours that nature has to offer.
*-*
Travelers :-
:)