So this is the journal of my lifetime journey. A mind opening visit to the Great Himalayas. Those who have been to Himalayas may feel the same but for me who has never seen or experienced ; it was just too much to handle. Every day was different . Every destination was uncomparable. I did this whole road trip with a group named Panarsa Pines. Vikas and Rahul were our hosts who made it possible and because of them I could stop wherever I wanted to shoot. The video is coming soon.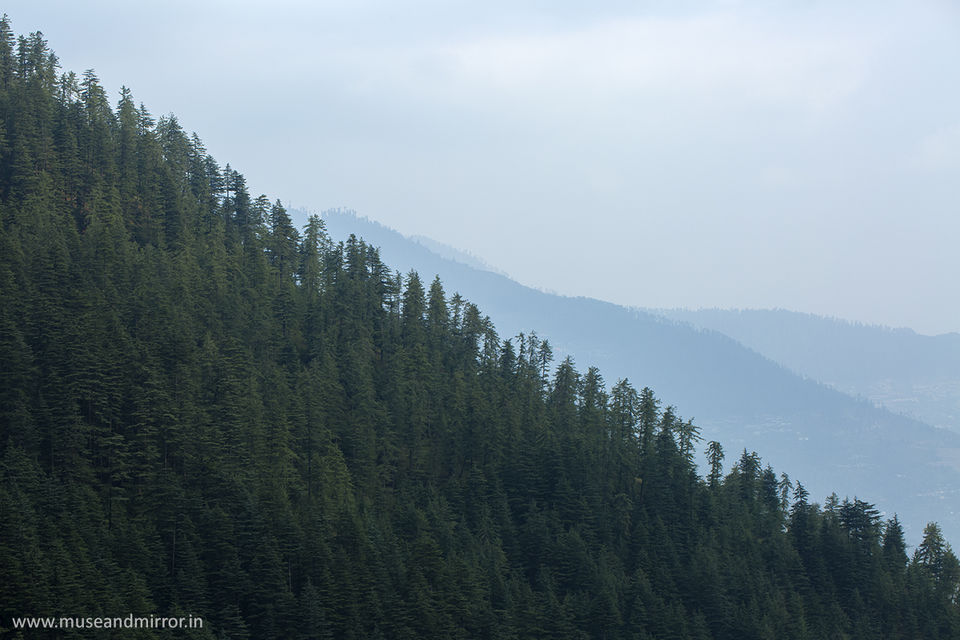 They started off from Delhi to Narkanda ( the usual route) . I was in Ghushaini so I came via Jalori Pass. Both routes are beautiful. But generally, people comes from Delhi.
Road condition: From Kinnaur to Rohatang Paas everyday you encounter are risky roads, sometimes landslides, streams, waterfalls, ice or boulders on the road. BUT those are just obstacles in your journey to the paradise. So be prepared your self , vehicle and a proper guide/driver / travel company.
Delhi (216mts) to Narkanda (2710 mts)
Distance: 403 kms
Experience : A welcoming change from the hustle bustle of the sweating hot city to a pine clad hills and moist cool air. twisting roads. Crossing Haryana , Punjab and entering into the Himachal Pradesh.
Right from weather to people everything is very pleasant.
Narkanda - Kinnaur - Chitkul ( 3450mts )
Distance : 199 kms
Experience : From here the mountain changes drastically. The height is gained very fast and deep cut carved valley of Satluj gives the company almost throughout the journey . At the end, Baspa river joins the road. Cliffs are razor sharp and the fall is deep In a day you can experience heat of the sun, windy atmosphere, heavy rains and snowfall on the peaks. It is truly unpredictable yet very beautiful start of the journey . Pines looks very beautiful climbing on the hills and moraines / glaciers carving down their way to the valley bottom. Here is Chitkul I saw pines were lemon green and at some parts they were looking at mid height like a young tree. Locals are hospitable and the always smiling faces makes your tiring day more pleasant. The change is in the architecture of houses and temple is noticable. The wood used for construction is thick and locally available. The culture is fusion of Buddhism and Hinduism. This village is the last one on the Indo China border. Far off you see a high snow capped mountain on horizon.What I remember is nothing but everything ! All things comes together to make this a paradise. Beautiful wild flowers, sheeps, smiling people , beautiful houses , folating fog , glaciers melting and falling into the Baspa valley, birds chirping all around. It is one of the most romantic destination I have ever seen.
Food : Rajma & Rice @ a roadside dhaba when you enter into Kinnaur overlooking Satluj river.
You can get good food in Sangla & Chitkul hotels.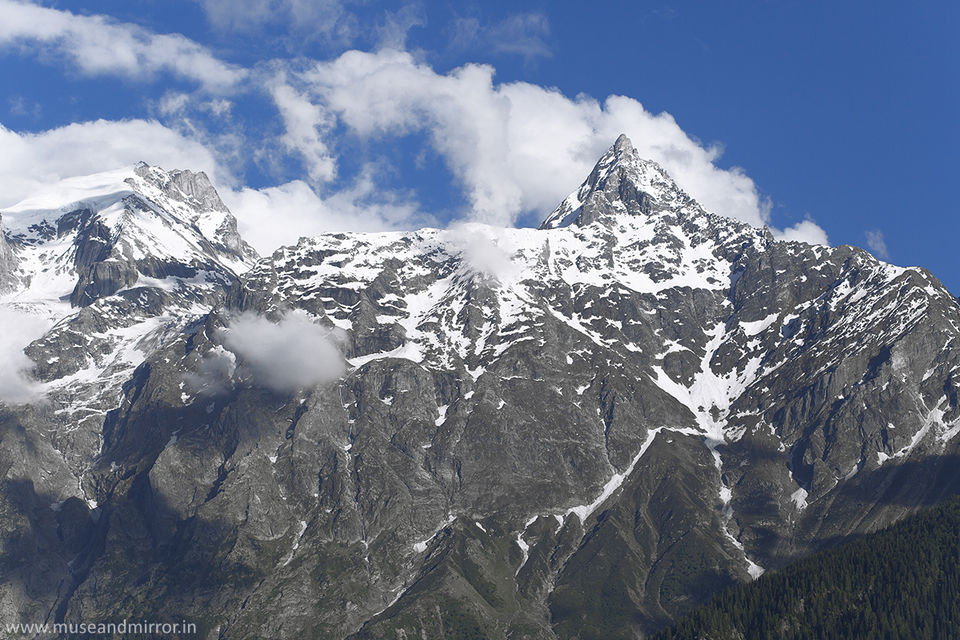 Chitkul to Kalpa (2960 mts)
Distance: 61kms
Experience : The road is again just the same thrilling giving company to mighty roaring Satluj. Sometimes it is very scary and stones from the top falling down in the river make it more scary. Yet the feel of adventure keeps us going. When in the valley it looks like grand canyon and slowly when you climbs up the gorge completly disappears and you see towering mountain all around. Dense pine forests , clouds above and after reaching to a certain height snow peaks peircing through the clouds shining by the sunlight. Far off somwhere you see the start of the Himalayan cold desert. Kalpa is cold even in the afternoon. And the sucide point is famous for it's jaw dropping view. People goes here not only for adventure but also for spiritual journey. The majestic view of Kinner Kailash , Shivling , Parvati peak is what you need to experience. Even watching the play of light , snow and clouds will fix you to your seat for hours.
Food : Awesome North Indian food in Himachal Pradesh Tourism resort at Kalpa. Even Reckong Peo has good restaurants. There is hardly anything in between Sangla to Reckong Peo.
Petrol Pump & bus depo@ Reckong Peo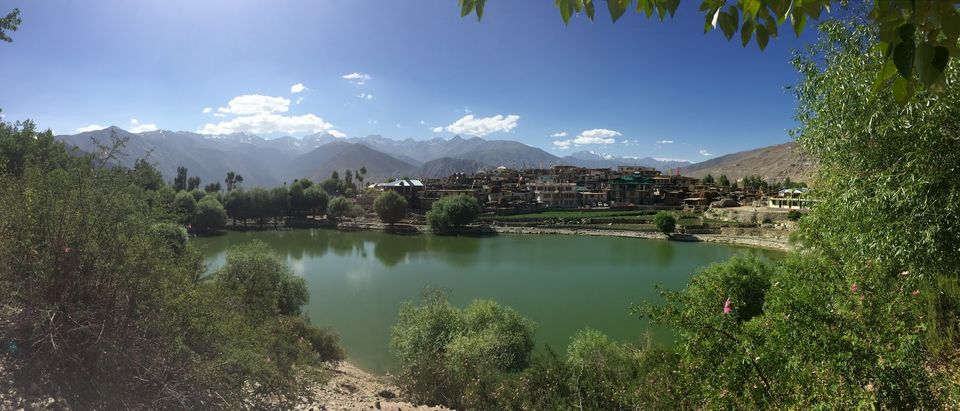 Kalpa to Nako (3662 mts)
Distance : 110 kms
Experience : everything deserted , frees your mind , calm , open sky all around , thin air , glacial lake, spiritual place, yellow mountains , snowcapped peak, close to China border, your entry into the Himalayan cold desert, Tibetian Buddhism , food changes , one thing you will not miss is Tibetian mastiff ( big furry and cute dogs) , Nako lake ( a must visit in the early mornings ), helipad
The fight among elements is visible on this route and scars are everywhere. Yellow, red, brown, black mountains are all around. Sliding sand, boulders are common sight. And in this deserted road chilled glacial water is a stark contrast.
Food : Tibetian cuisine. Thupka , momo , Tibetian bread must to taste.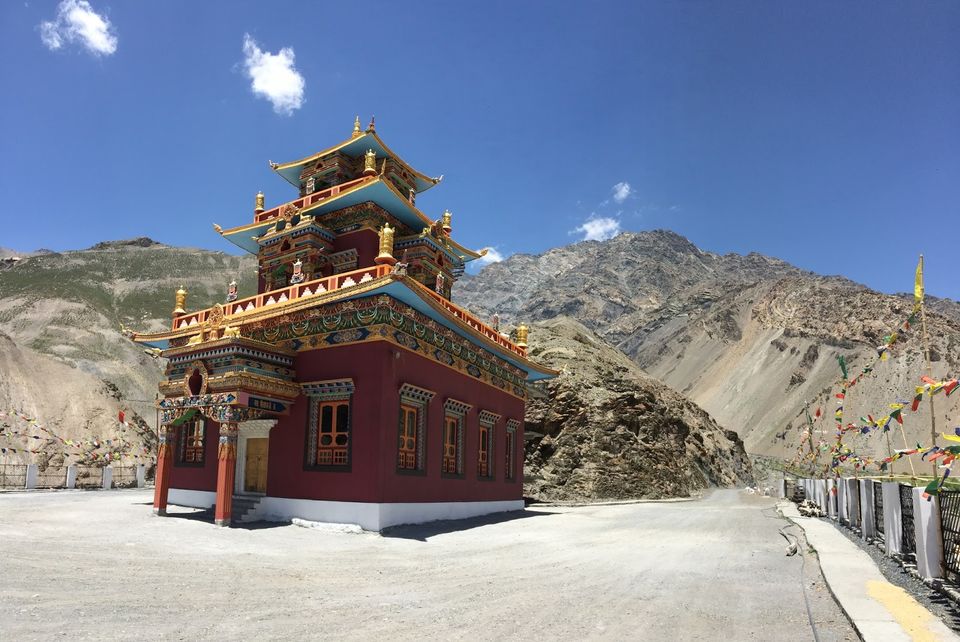 Nako to Gue ( 3700 mts)
Distance: 47kms
Experience : deserted road , rocky terrain, different variety of flora, green village in the valley surrounded by stark mountians , interesting history of village
Gue Monastery to Tabo monastery ( 3300 mts)
Distance : 34 kms
Experience: very old yet still in practice , simple yet beautiful paintings and wooden statues , golden stupa , towering mountains , meditation caves , ATM , local food , monks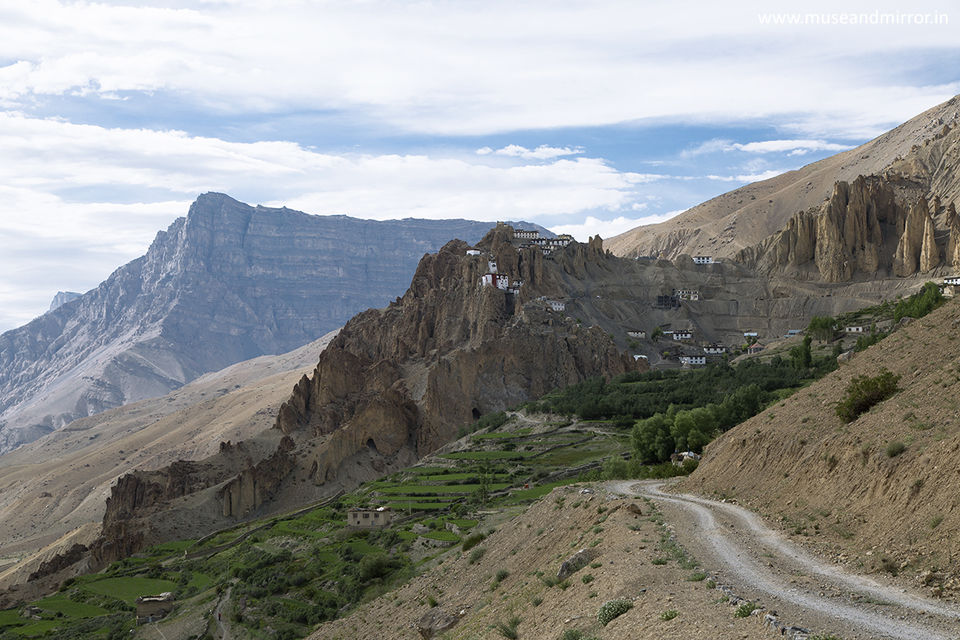 Tabo to Dhankar Monastery ( 3800 mts)
Distance : 32 kms
Experience : Pin valley view, greener than spiti valley , wild flowers in abundance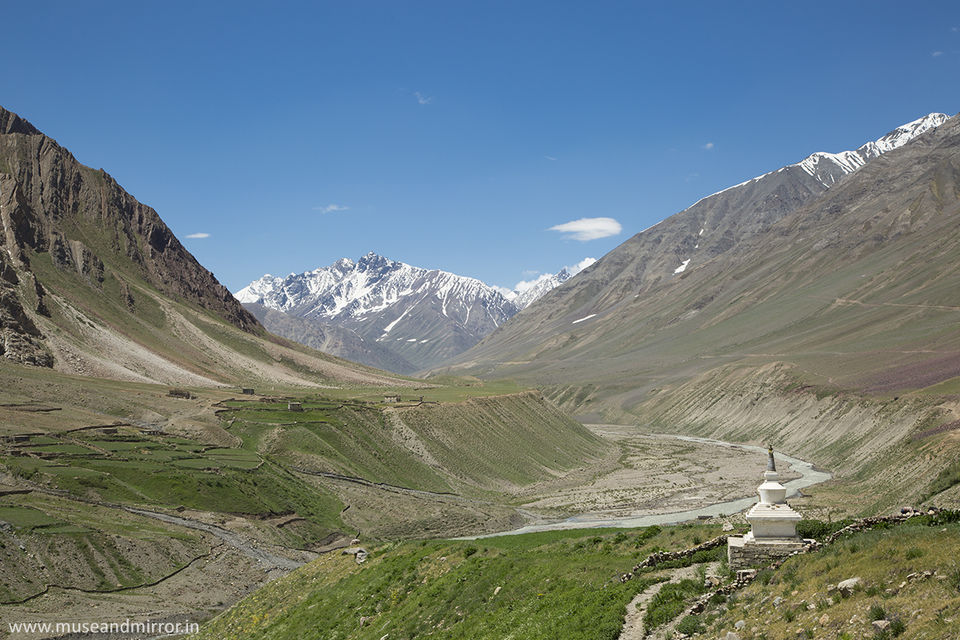 Dhankar monastery to Mud ( Pin Valley ) 3800 mts
Distance : 50 kms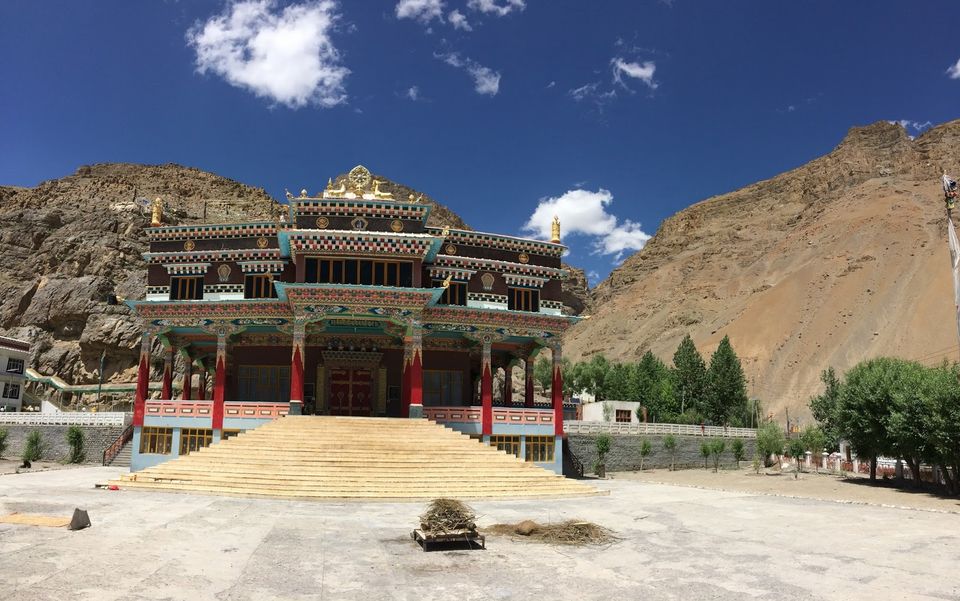 Mudh to Kaza ( 3800 mts)
Distance : 50 kms
Experience : the spiritual and economical center of the Spiti valley region. Petrol pump on the highest altitude. Most of the worldly facilities and creature comforts are avaialble. A peaceful town.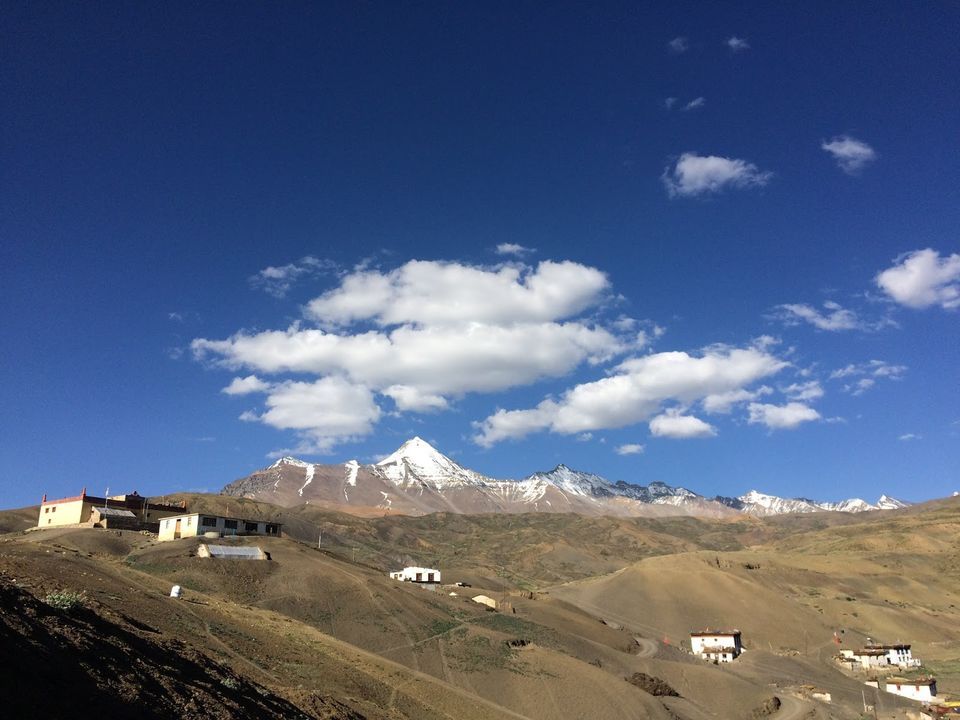 Kaza to Langza (4300 mts)
Distance : 13 kms
Experience: Fossil village, CCKN peak , beautiful village and a mesmerising Buddha statue. Vast view of the The Greater Himalayan ranges
Kaza to Losar (4079 mts)
Distance : 58 kms
Experience : The last village in the Spiti valley region , starting of the cold Lahul region.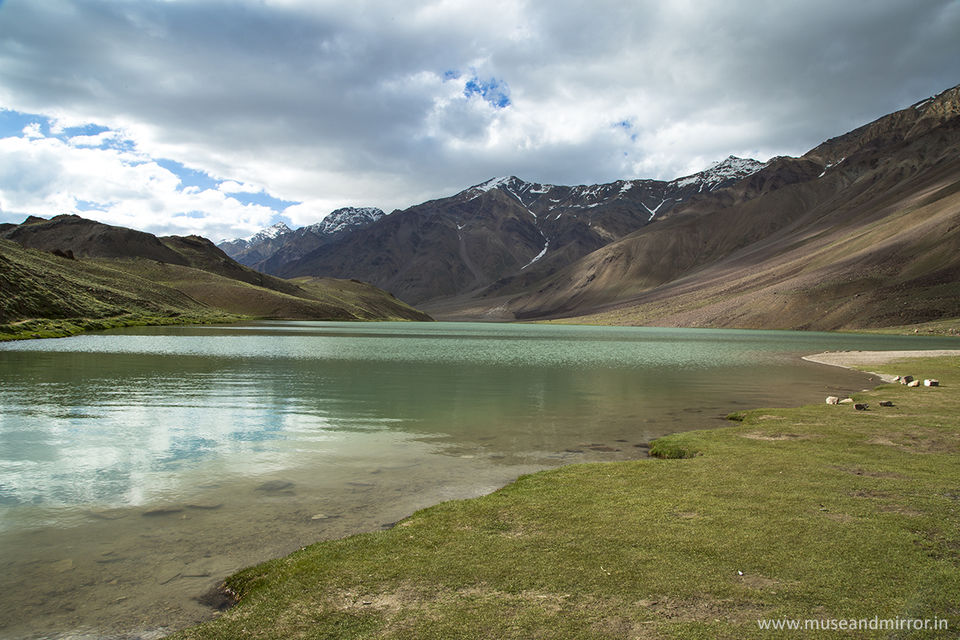 Losar to Chandrataal (4300 mts)
Distance : 24 kms
Experience : high snow peaks in the front, beautiful wild flower pleatues & the most beautiful lake Chandrataal.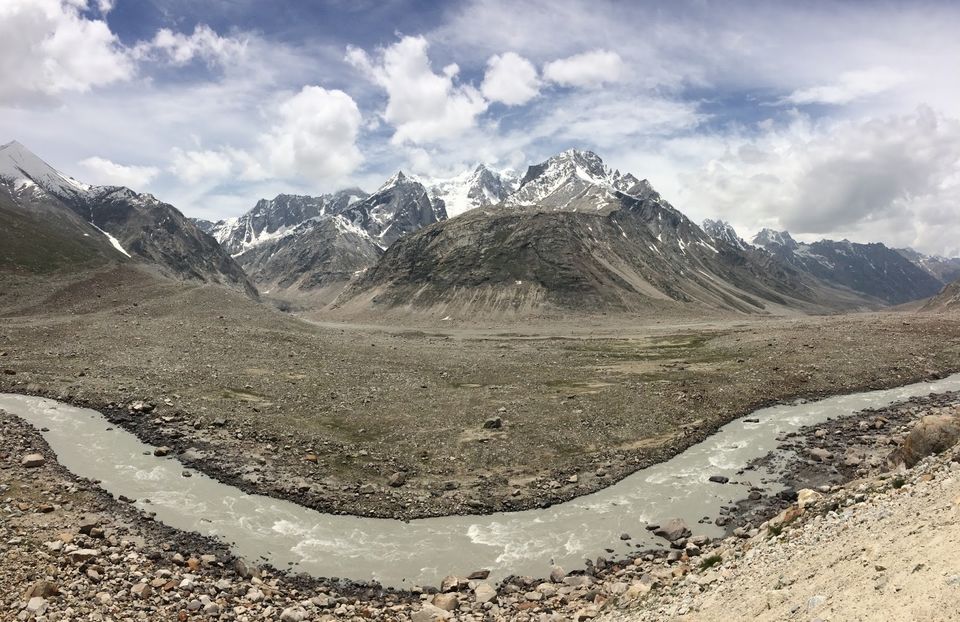 Chandrataal to Rohataang Pass( 3979 mts)
Distance : 80 kms
Experience : numerous streams en route , high mountain pass, cold, glaciers, snow capped mountains , roaring bhaga river, thrill on the edge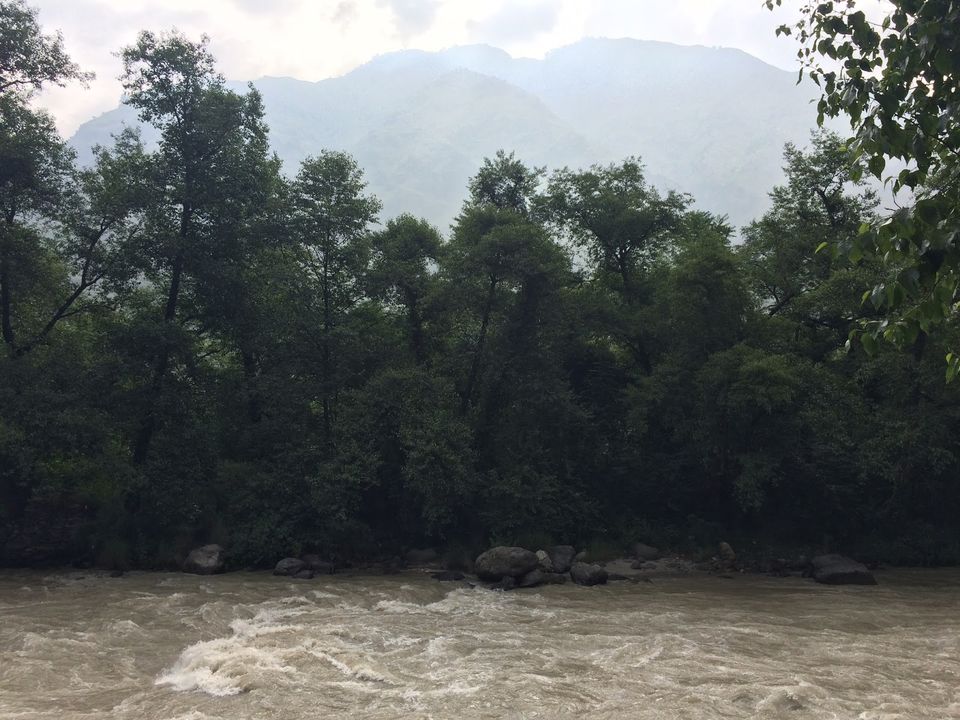 Rohataang La to Manali (2050 mts)
Distance : 51 kms
Experience : complete change in weather
Road condition : Be prepared to see landslides, streams or waterfalls on the road ( Yes you read it right) sometime extremly bad road. But what the complete journey offers cannot be matched by any other journey. ( might be exxageration yet it's a journey of a lifetime). So be prepared for it with an experienced driver.