The phrase all hell broke loose resonated with me on this occasion. It was the month of June in 2014. I and a bunch of office friends were planning on a trip for a while. We decided to visit Chitkul- the last village of India in Himachal Pradesh. The trip was to be concluded within a period of 3 days. I had never visited the Himachal before and therefore, didn't participate in the planning process, leaving it entirely to my colleagues. Bad Decision. You must always participate if you are going to spend time and money. Anyways, seven of us booked a 9 seater tempo traveller for 25 k.
We were supposed to leave at 1 o' clock. The plan was to halt at Shimla for the night and depart for Chitkul in the wee hours. The distance between Shimla and Chitkul is 261.9 km ( roughly 8 hours from Shimla). If we were on track, we would have reached Shimla by 7. But I said all hell broke loose right? So what happened is one of my friends couldn't take a half day or rather afraid to inform his boss about his plans. He got stuck in a meeting which led to an inordinate delay of at least 4 hours which means we began our journey at 5 p.m.
So can you see what went wrong? We didn't reach Shimla before midnight and hence, couldn't check in the hotel we booked ( I am talking about two years back. Of course, now with online booking, you can check in anytime). The prospect of sleeping in the van didn't appeal to me and on top of that, it started raining. Between half sleep and shivering in the cold, we reached Narkanda at around 4.
When I woke up, the view that greeted me removed all my weariness in the flicker of a second. The majestic Himalayas made me feel like a miniature human being who have no power before it and I felt like an ant in front of a giant mother structure. The sharp edges of the road make it one of the most dangerous roads in the world. One wrong step can end your game but it still does not deter travellers from coming to this place again and again. The beauty of this place has the drug to draw nature lovers for repeated adventures.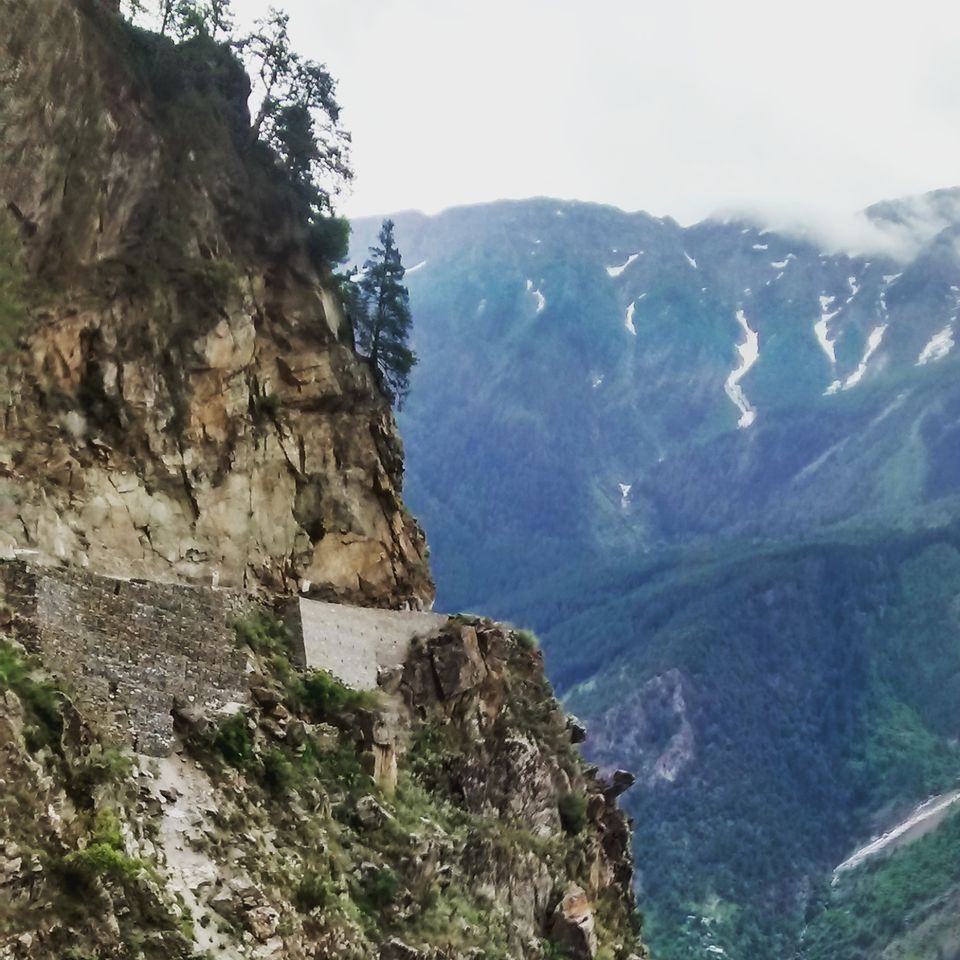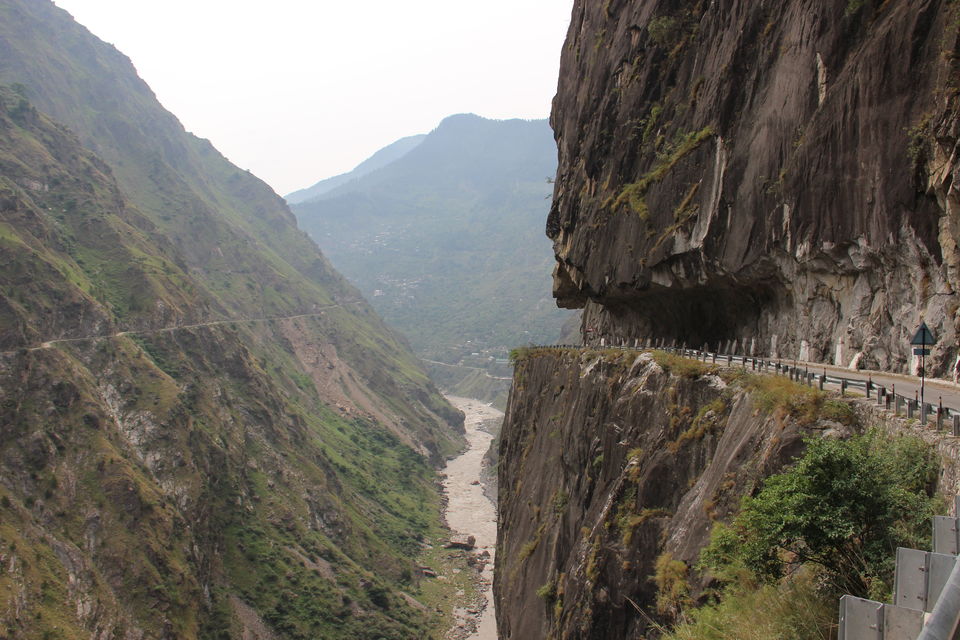 Our planning was wrong but you can plan it well. Try to reach Shimla before night break and start your journey for Chitkul the next day ( well fed and rested). In spite of the disaster of not getting enough rest, I was feeling a connection with nature that only a place like the Himalayas can help with. We reached Sangla in Kinnaur district at around 3 o' clock where we had reservations at Kinner Camp. It's a beautiful campsite with comfortable arrangements. I fell in love with the campsite as soon as I saw it. The lunch buffet served was delicious and there was a particular dish that I really liked. It was the Himachali fried aloo. It had a tinge of sweetness to it that lingers on your taste buds for a long time. I asked the host to give me some of the local potatoes and he was kind enough to give me 1 kg of those potatoes.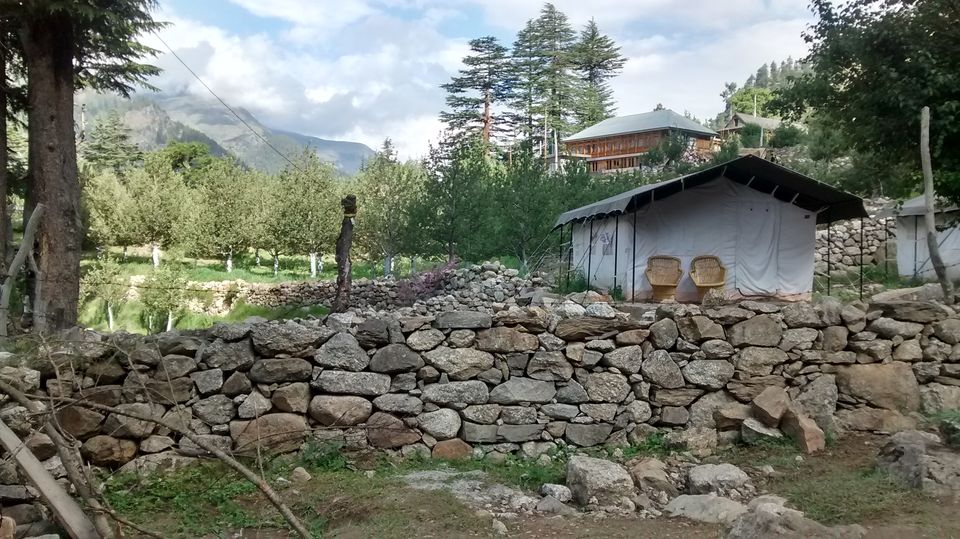 We decided to explore the river near the campsite. It had a strong current but plenty of camera worthy sceneries. We fooled around the place for an hour and came back to the campsite on sunset. There was an arrangement for bonfire near the tent at night. The dinner was not as good as lunch but who cares, I was still reeling under the effect of those delectable local potatoes.
I woke up pretty early the next day. The breakfast buffet at the camp had everything that you could ask for, right from bread and butter to chole bhature. We got ready around 10 and left for Chitkul village. It is about an hour distance from our camp in Sangla. Have you seen Shahrukh Khan movies shot in Switzerland? Forget about that, we have our desi beauty here in Chitkul. It is the last inhabited village on the Indo-China border. The village is not commercialised but there are a couple of food joints where you can have decent food. You don't need the name. The village is so small that you will definitely see it.
The aura of the village is so delightfully intriguing that you would want to breathe in as much air as possible, just to feel the nature inside you.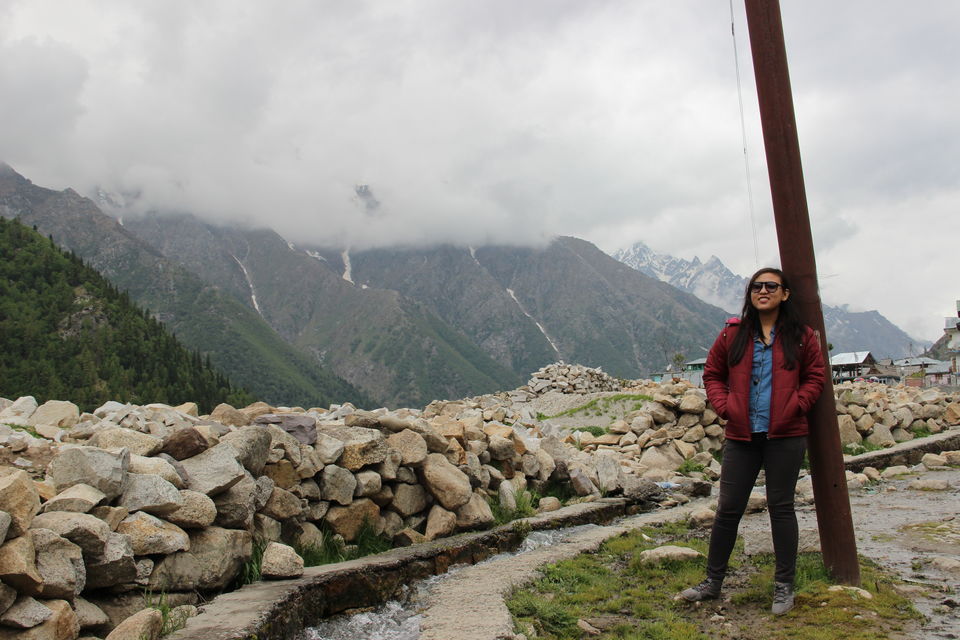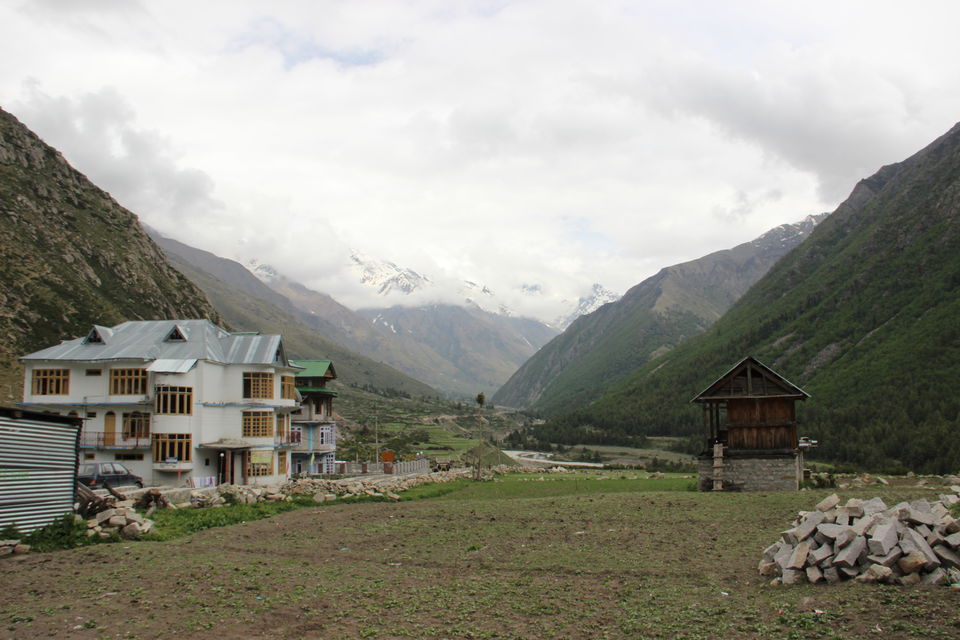 We spent around 2 hours in the village and returned to our camp by 3 o' clock. We were supposed to stay for one more night but we decided to leave early in order to get more time to explore Shimla on the return journey. We settled our accounts at the camp ( 2600 INR at that time; it may vary now.) and left.
Due to night travelling, the driver drove carefully and thank god! we got a very competent driver. Otherwise, this journey wouldn't have been possible. On the way, we must have knocked on every door of hotels to find a room but were met with disappointment. Actually, we thought that we will get a hotel on the way but it didn't happen. We reached Shimla in the morning. If you don't have bookings made online, not to worry in Shimla. They have their own hotel brokers who roam the streets as early as 4 a.m. And they don't take any extra fee from you. It is to be paid by the hotel owners. Luckily, we got a hotel that suited us and then rested our tired asses for 6 hours.
We checked out at 12 o'clock and went off to Mall Road ( I think every hill station in the north has a Mall Road). Our driver dropped us at a place from where we had to ride on a lift to reach Mall Road. This was a unique concept which I applauded mentally. On reaching the road, there were a plethora of eateries available. We went to the United Coffee House to have breakfast. When in UCH, order South Indian snacks, the rest are not worth eating. Honey Hut is another great option if you are looking for a cosy time. This cute little cafe has tea, coffee, buns, cakes and honey of course. Thereafter, we hopped around like tourists from shop to shop to buy souvenirs.
The Christ Church is a great tourist attraction as can be seen from the number of people thronging this place every year. There were all sorts of activities going around. Some people were riding on horses, some were singing and the rest were taking pictures at every possible post. I, on the other hand, was observing the people while enjoying an ice cream. We also went to the Lakkar Bazar or the famous furniture market. Although you may get many of the stuff in Delhi too, keep an eye for the exotic items. I bought a local shawl for only 300 INR and to this day, I am truly happy with my purchase.We finished our shopping and left Shimla around 6 o' clock in the evening. We had to meet our driver at a distant location as parking is not allowed inside the town. With so many memories and experiences, I retired to my slumber and opened my eyes in Delhi at 6 in the morning.
So there, I finished my story of the most exhausting experience of witnessing the most beautiful place. It took me an impossible amount of time to reach there but believe me when I say, that it was worth it.
How to travel to Chitkul? - Delhi-Shimla-Chitkul-Shimla-Delhi. Halt is required at Shimla on both onward and back journey.
Where to stay near Chitkul?- Camps in Sangla Valley.
The cost of the journey was 7000 INR.