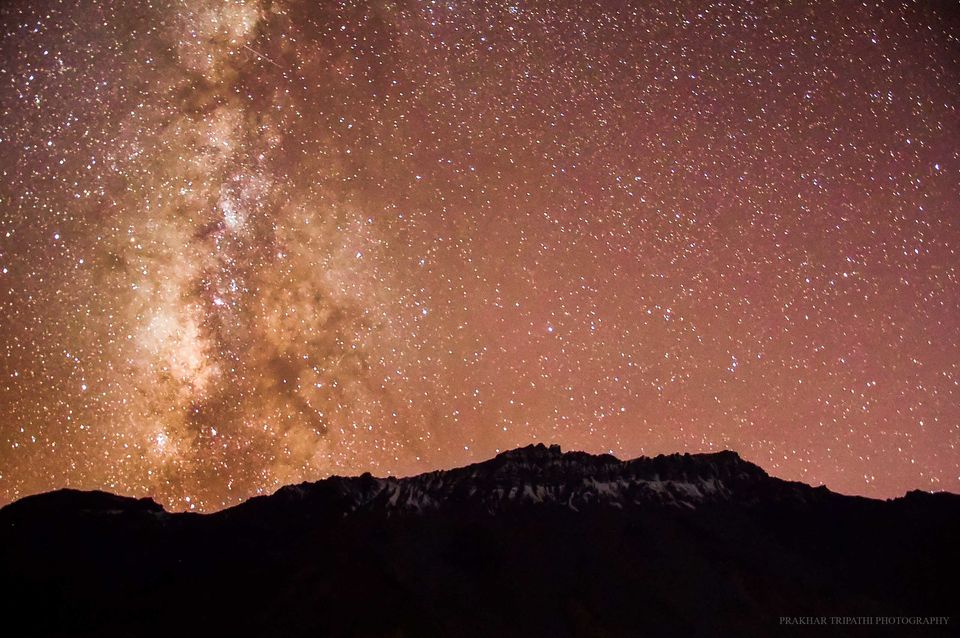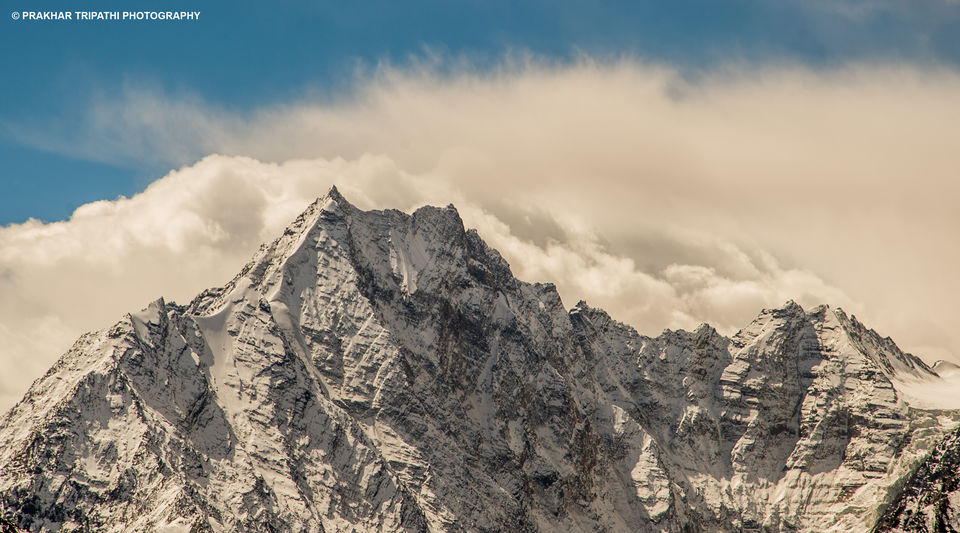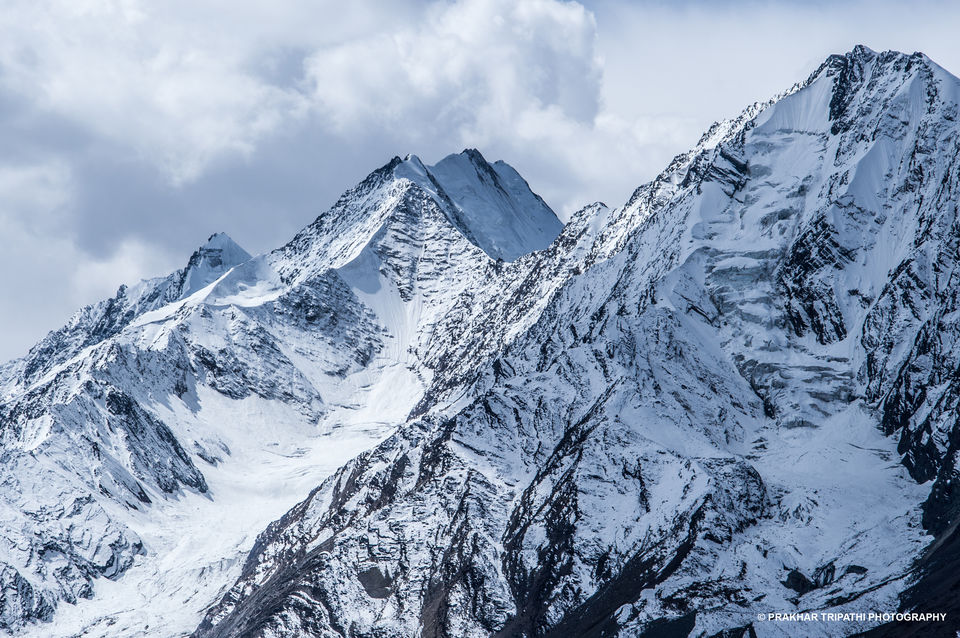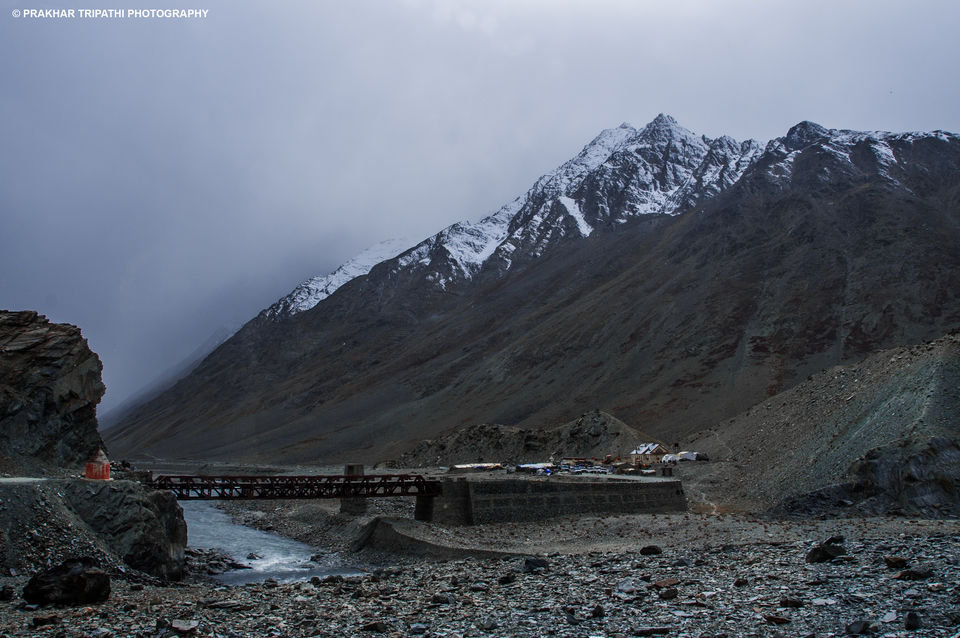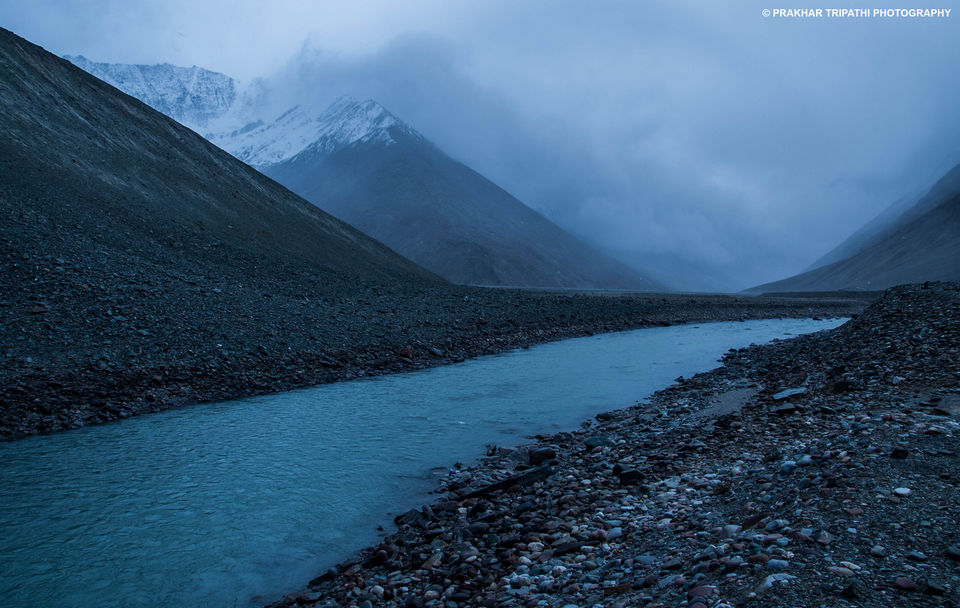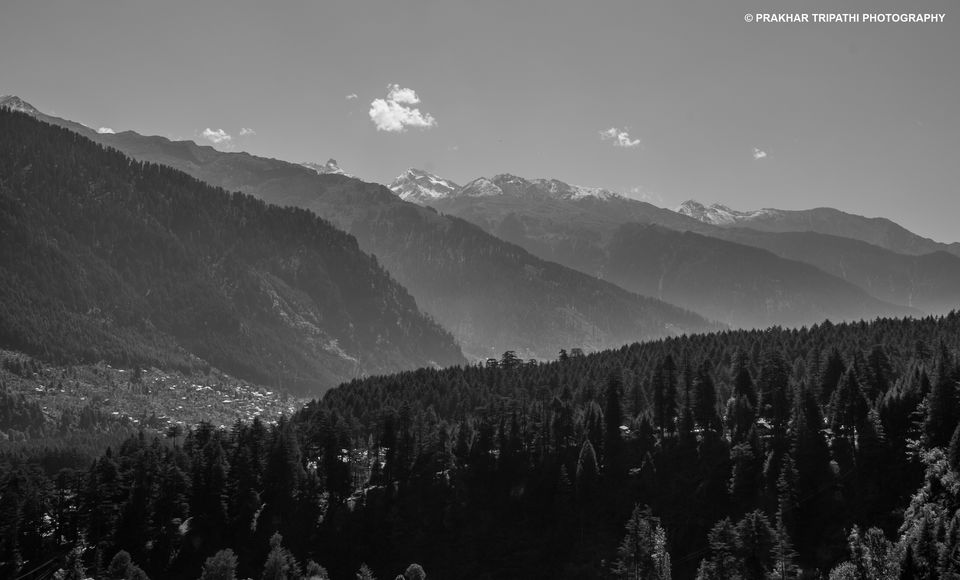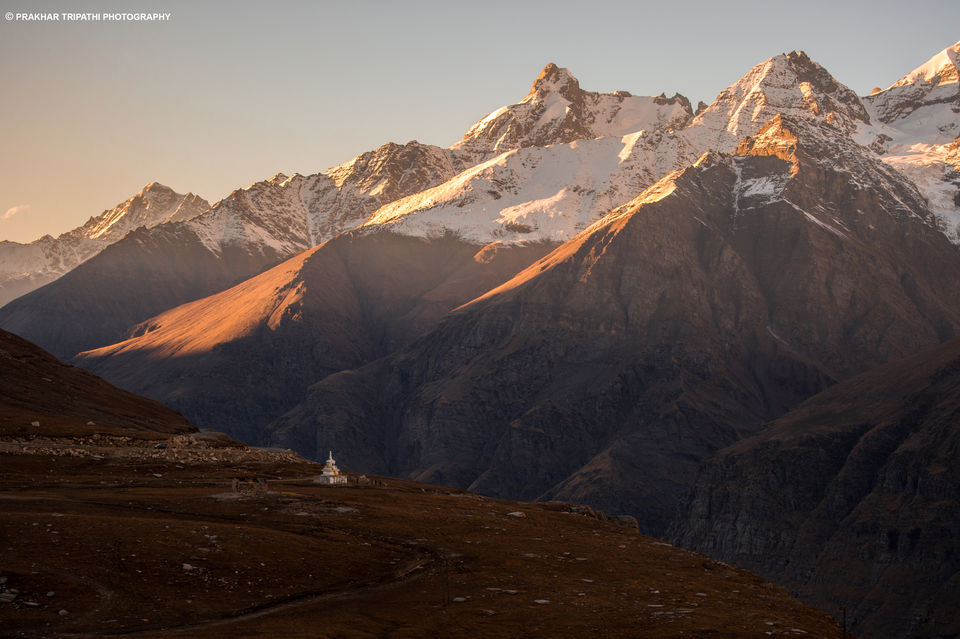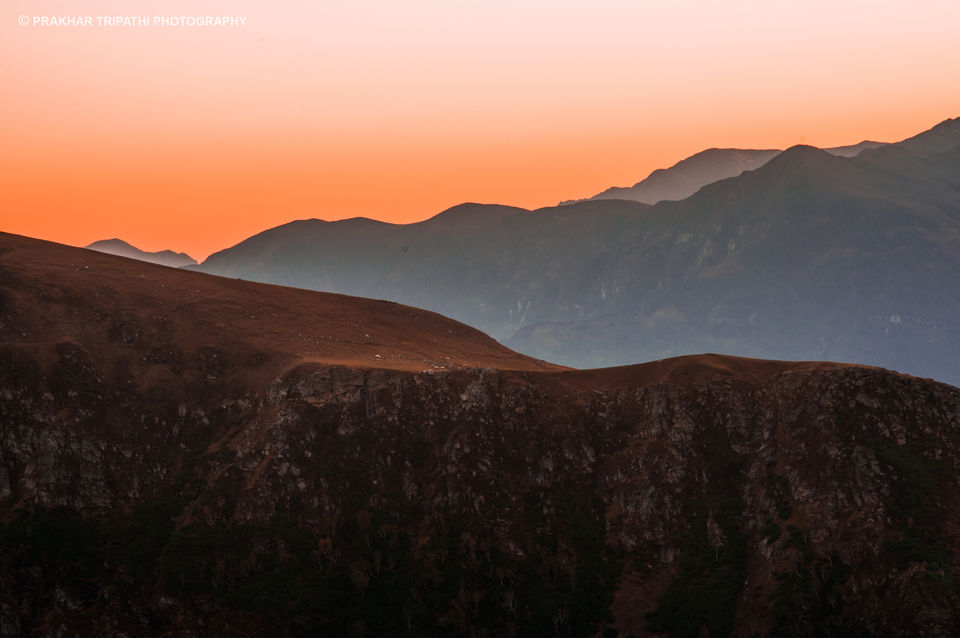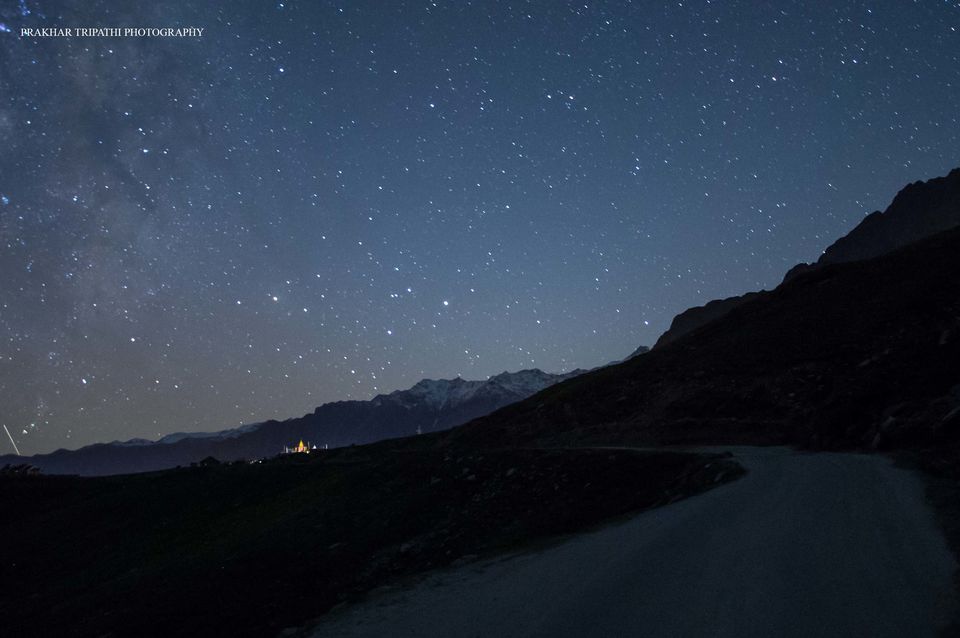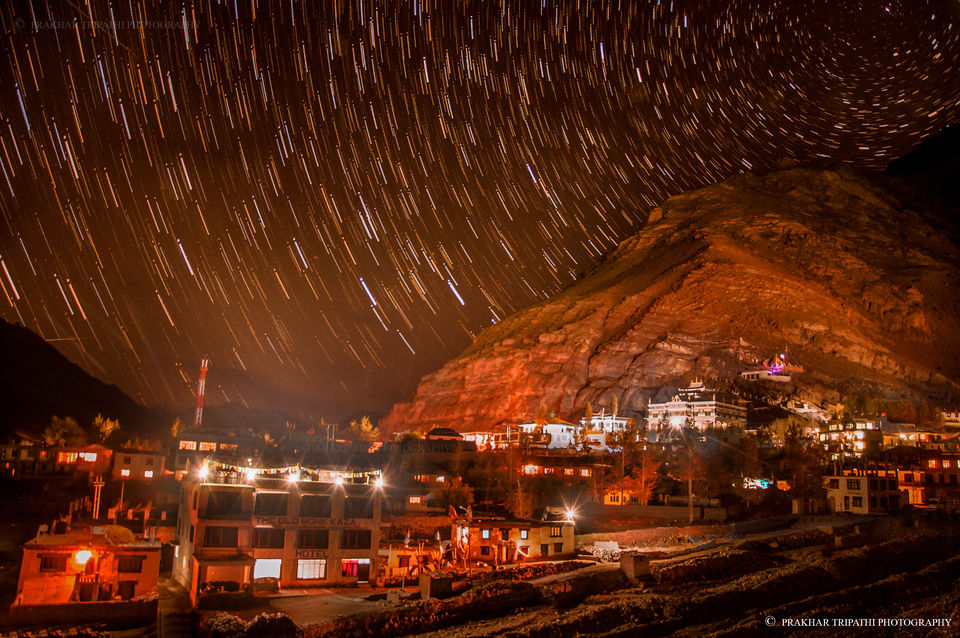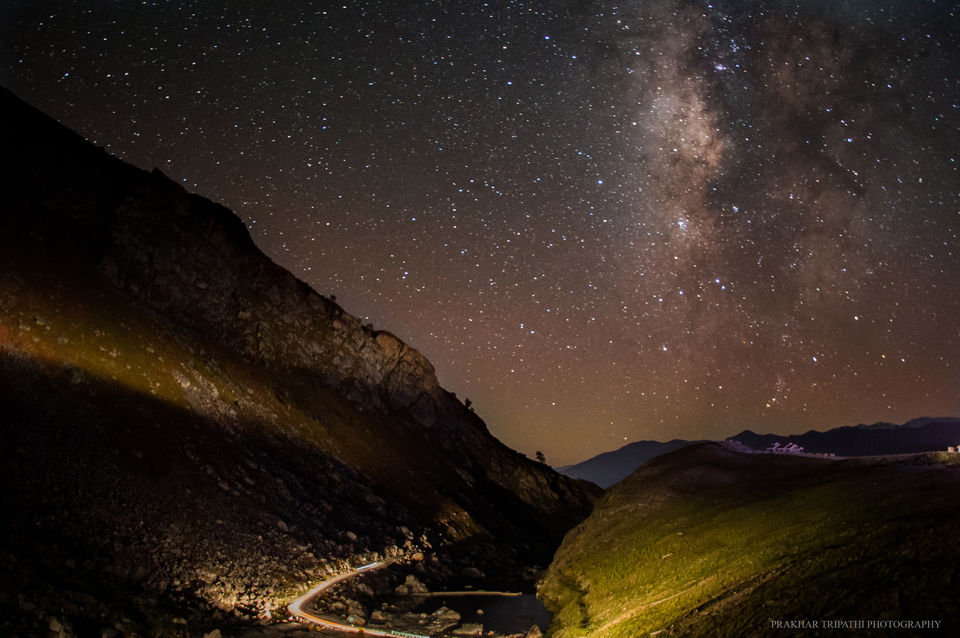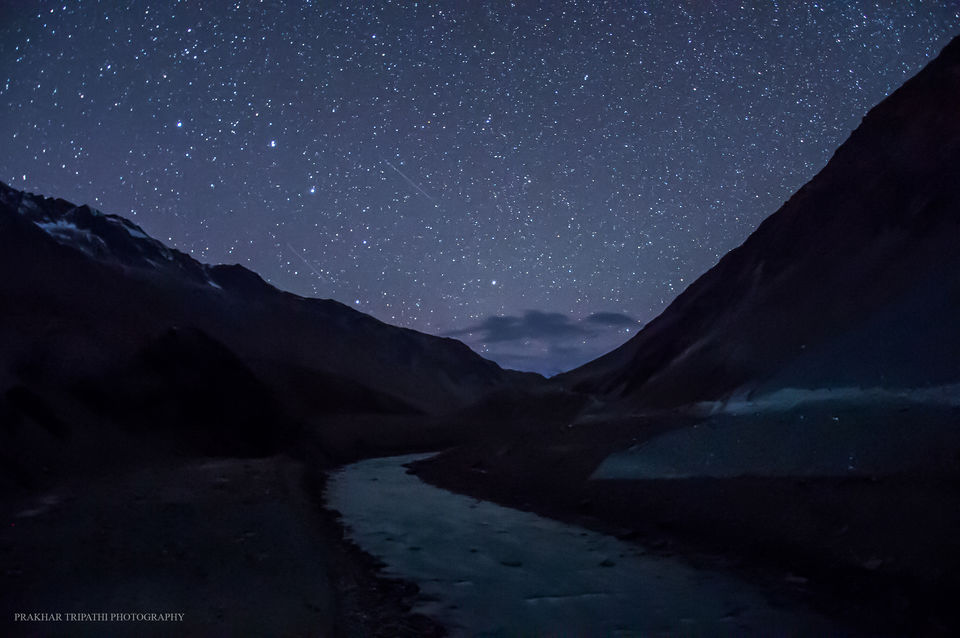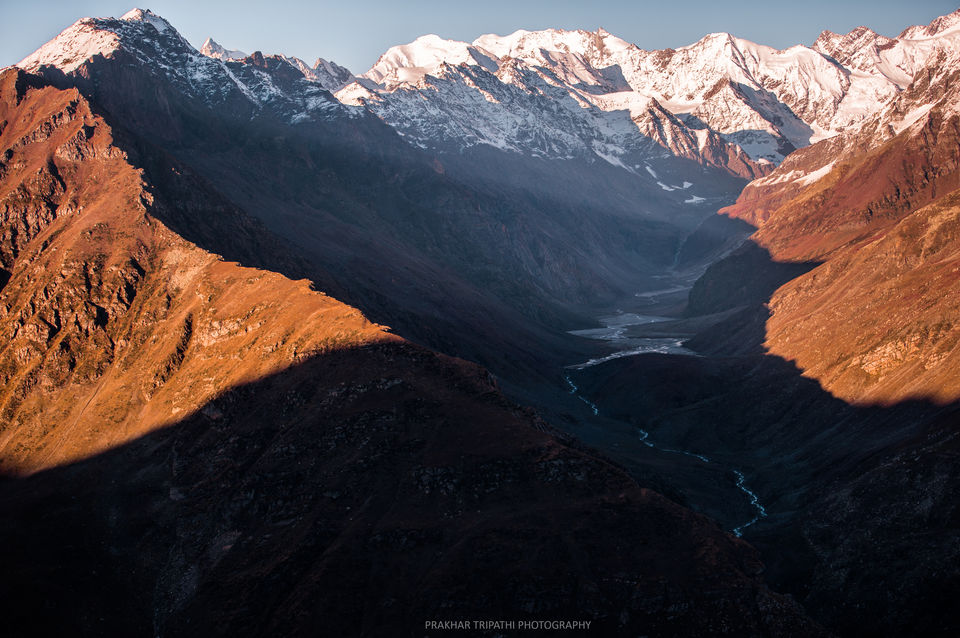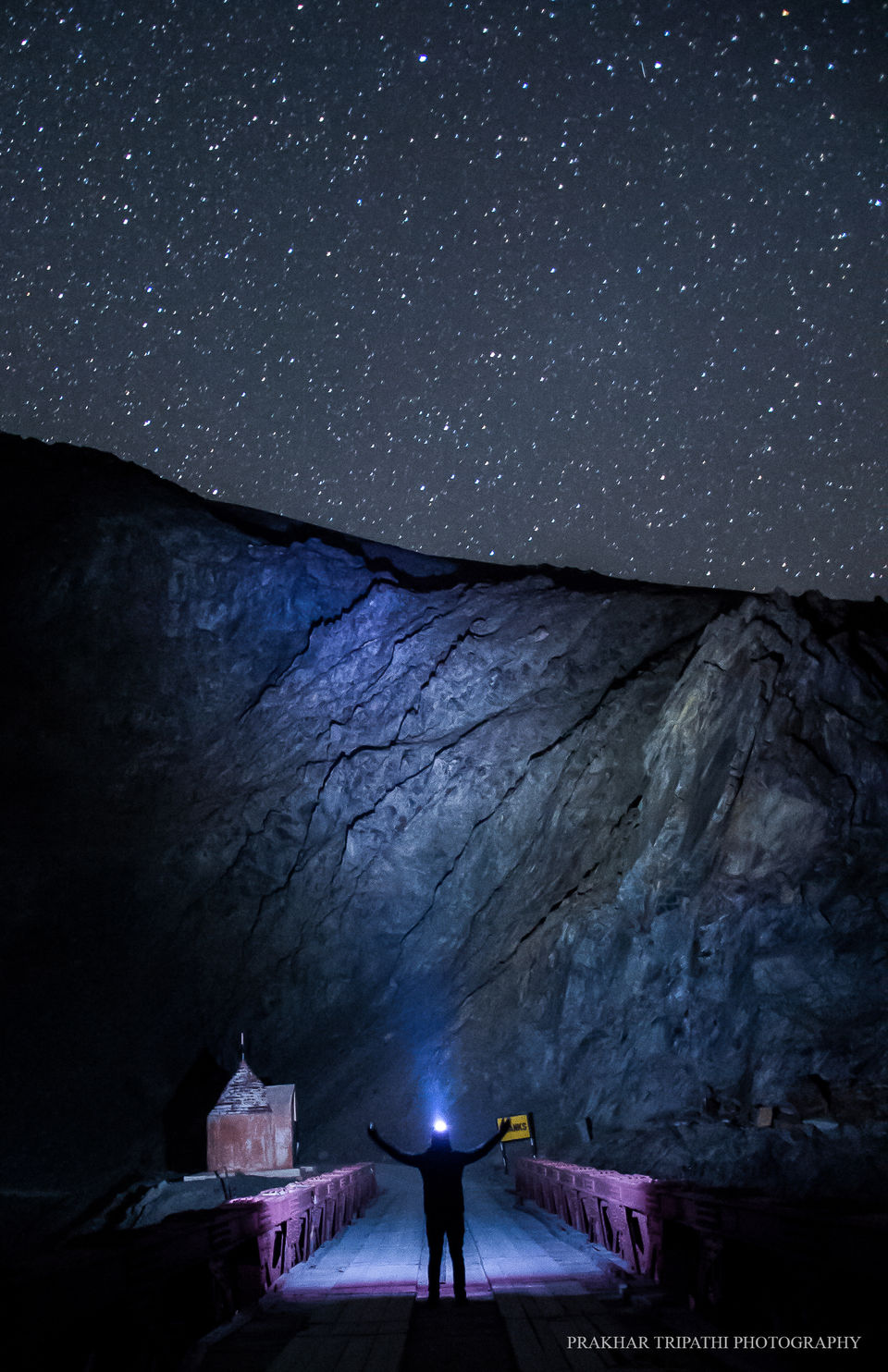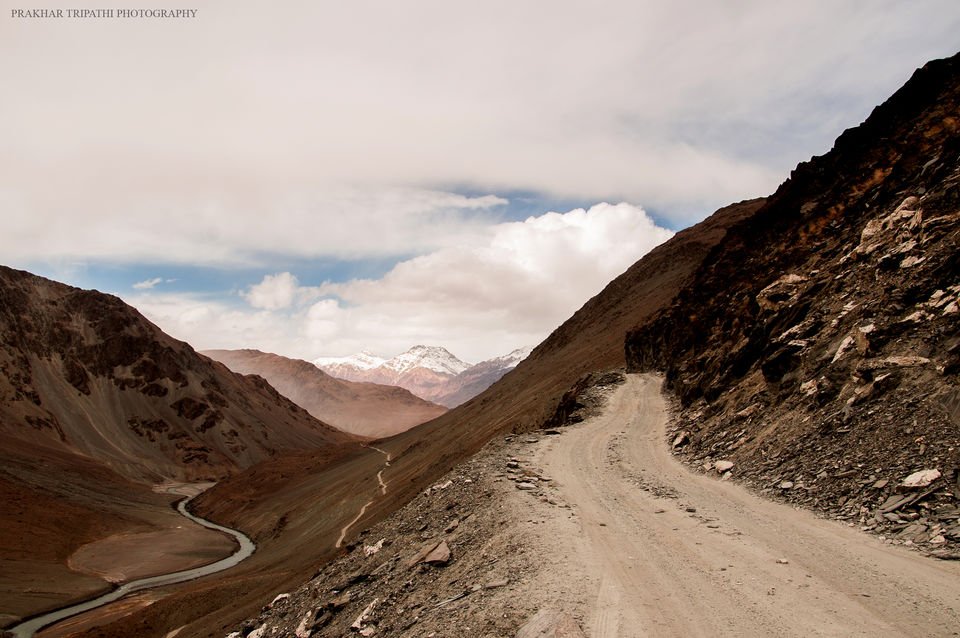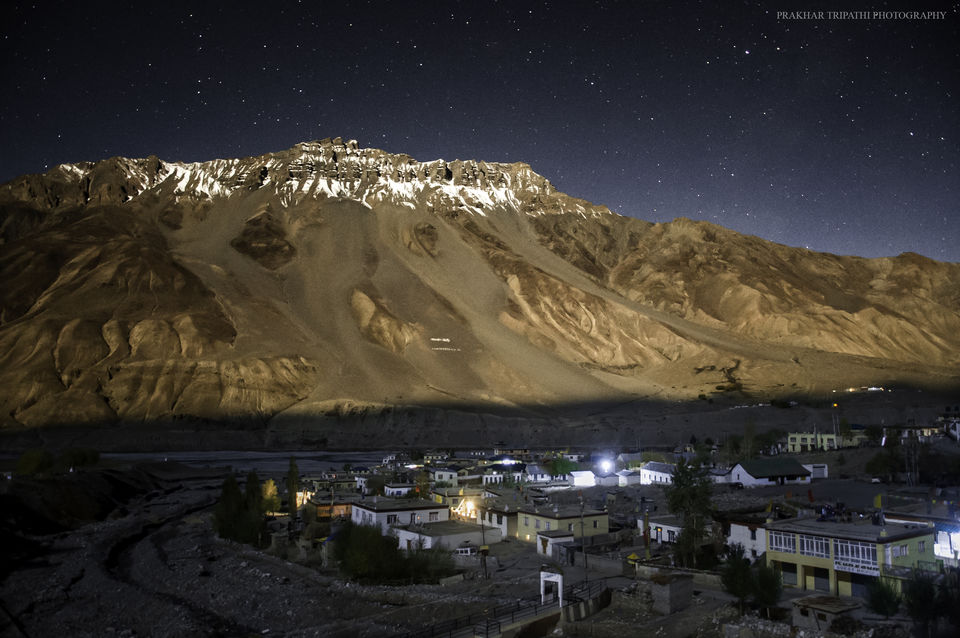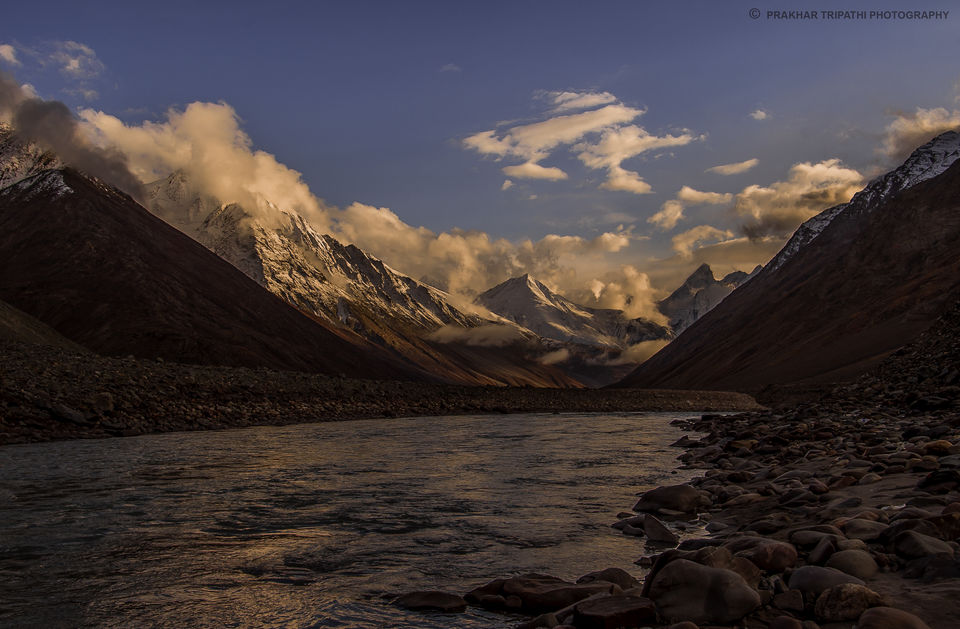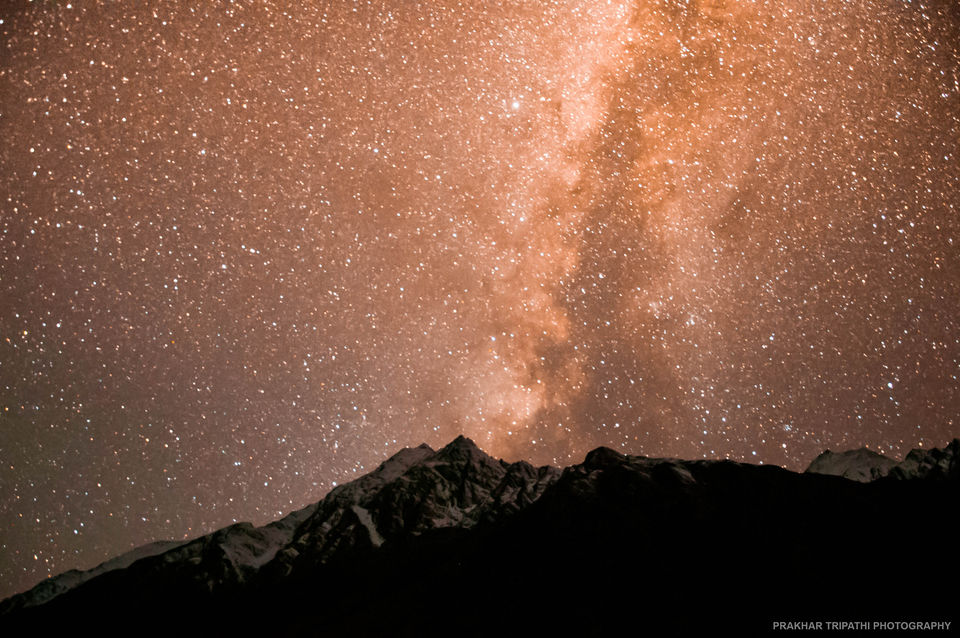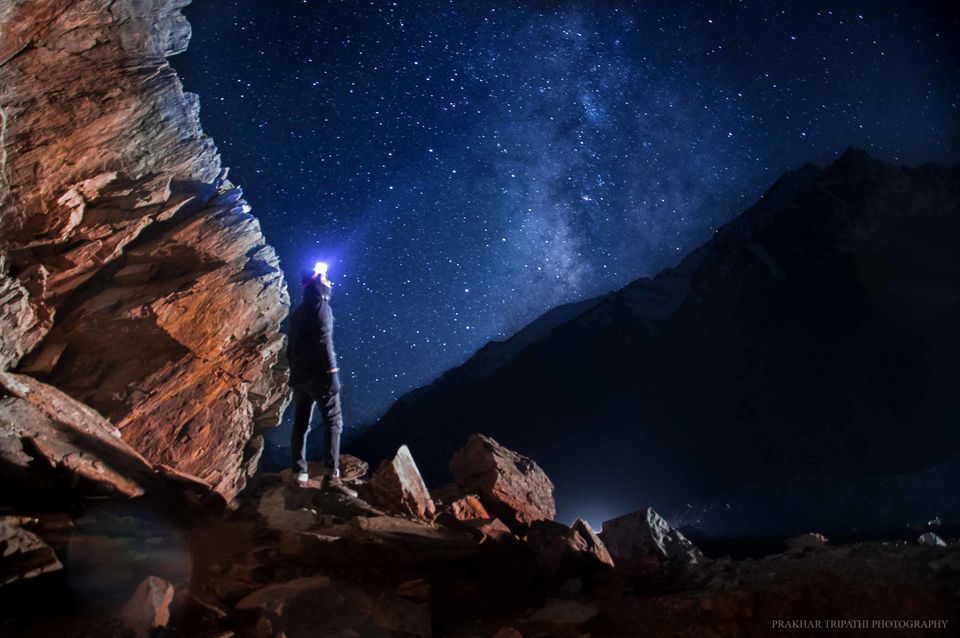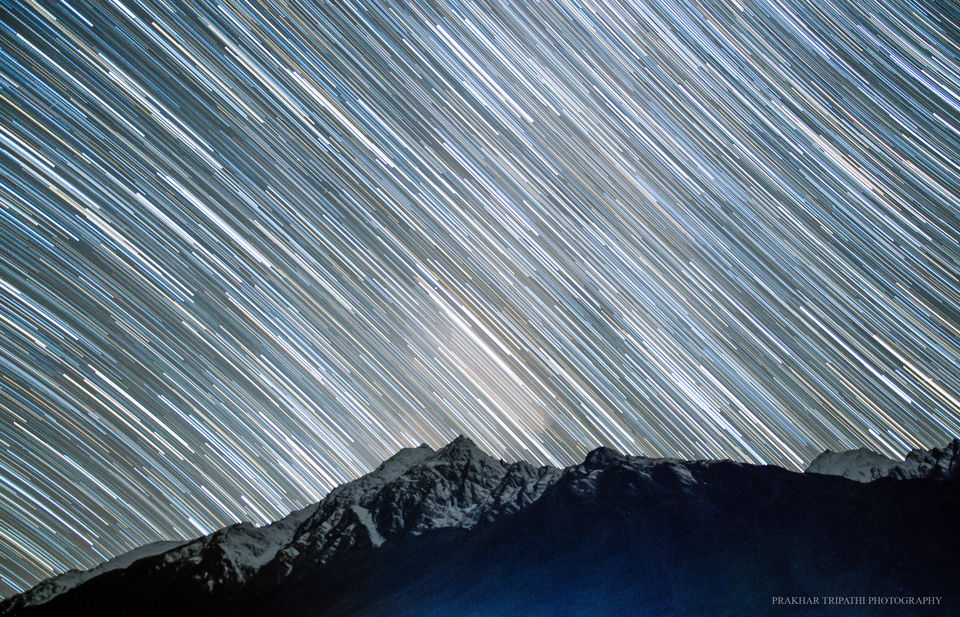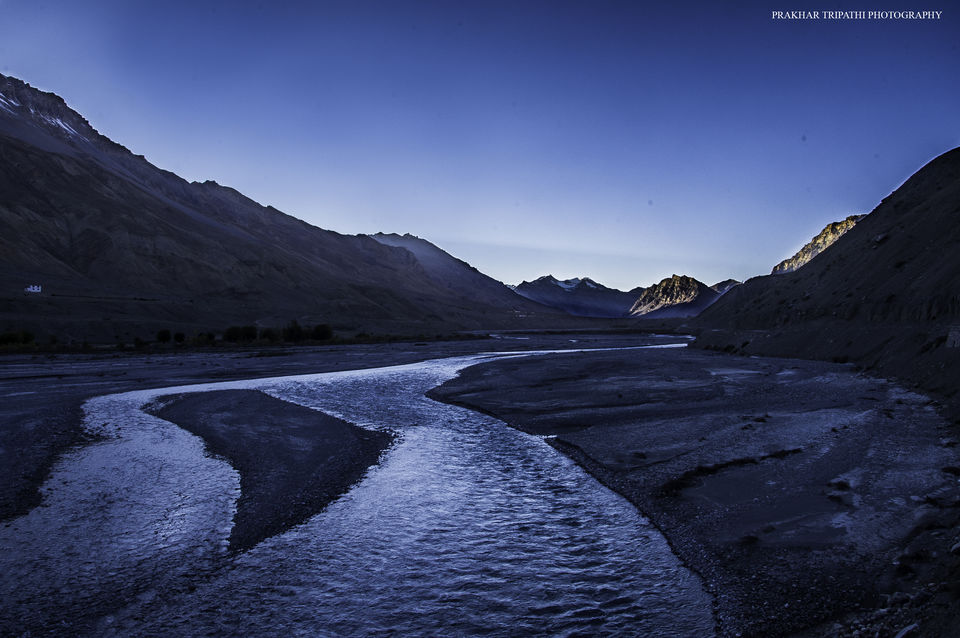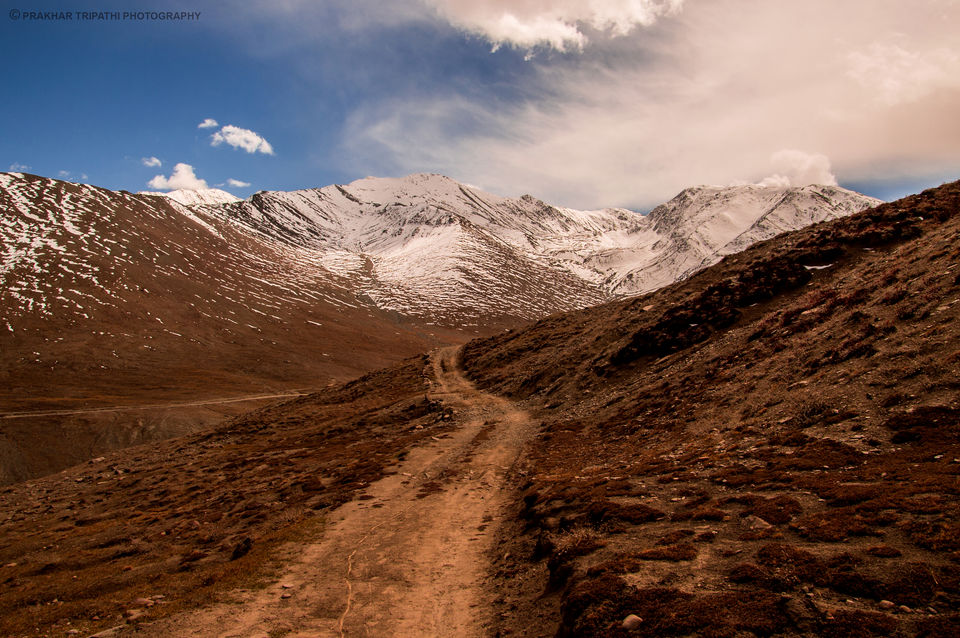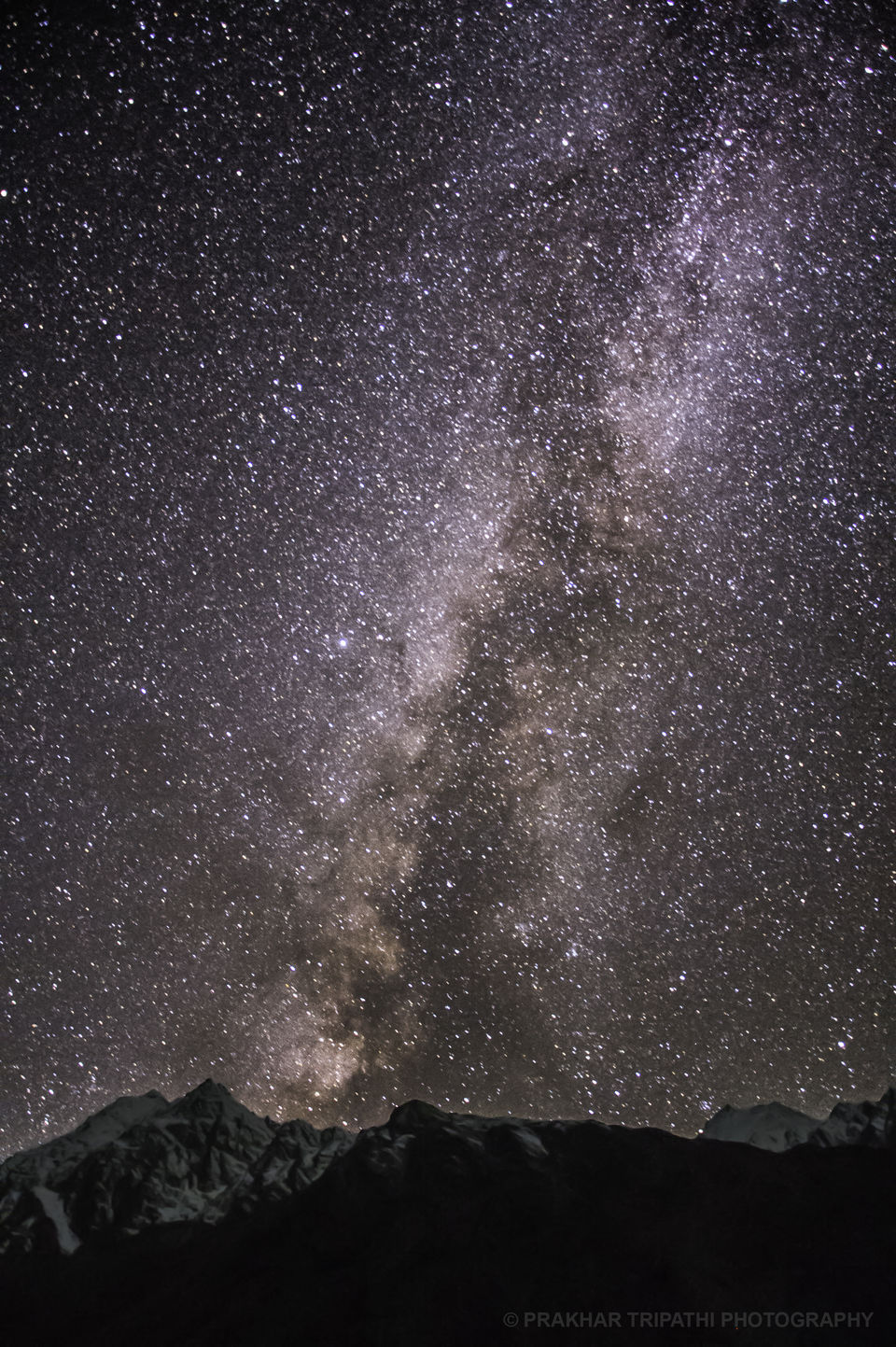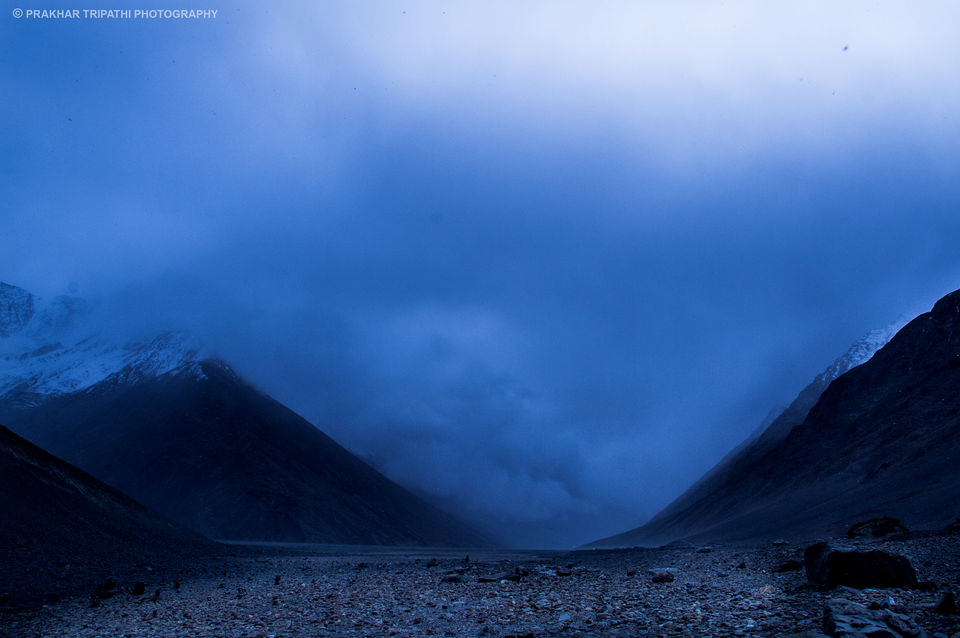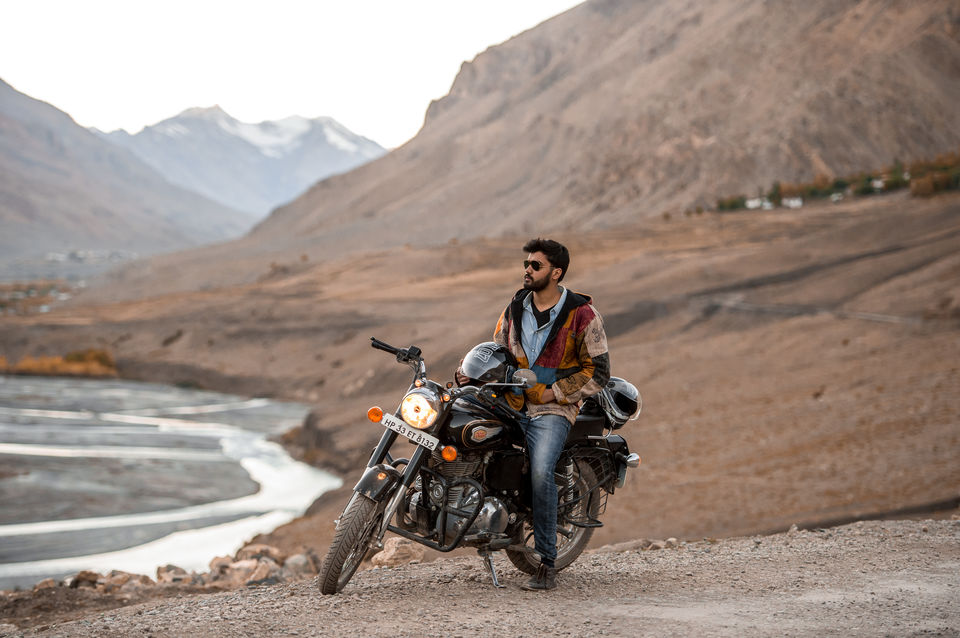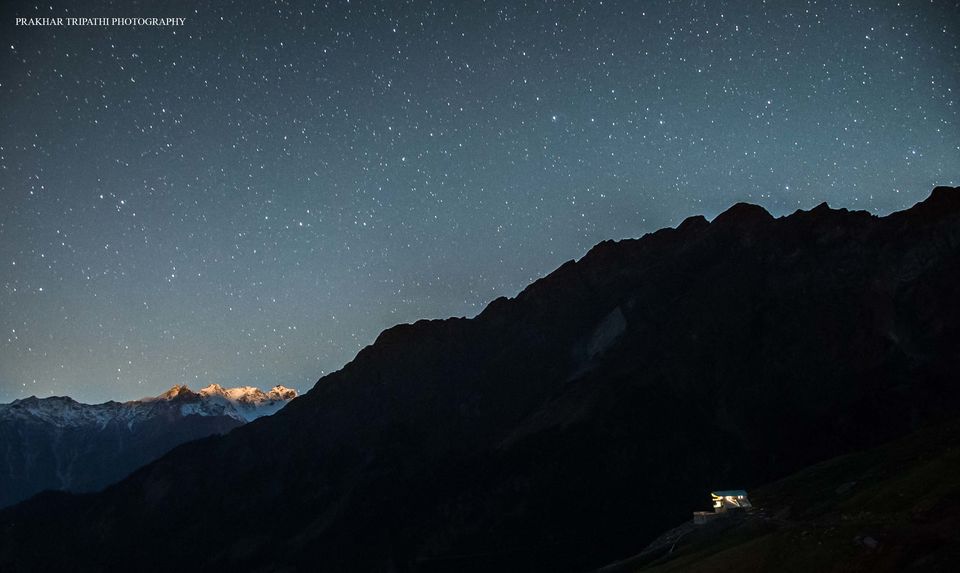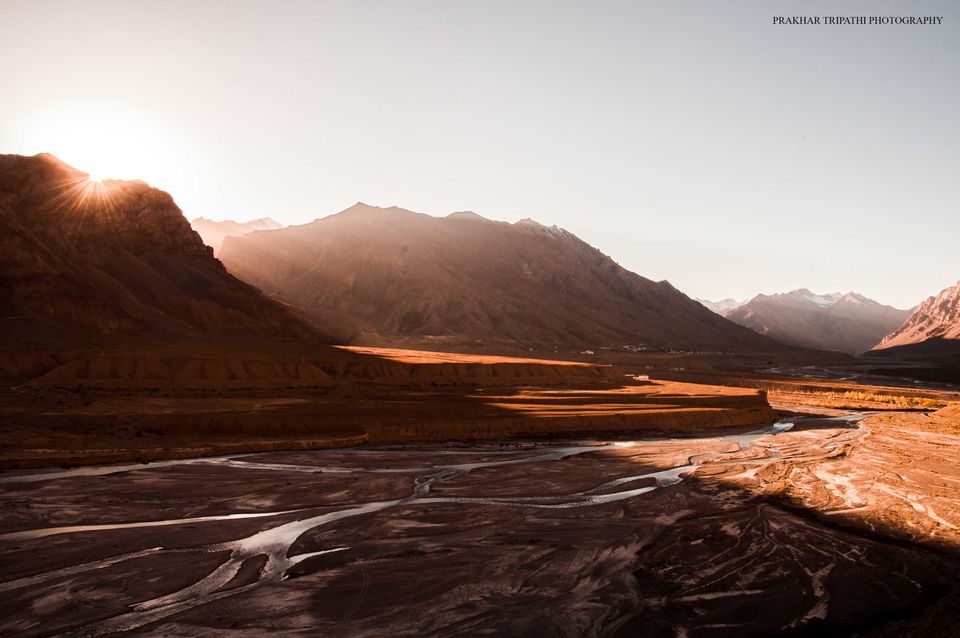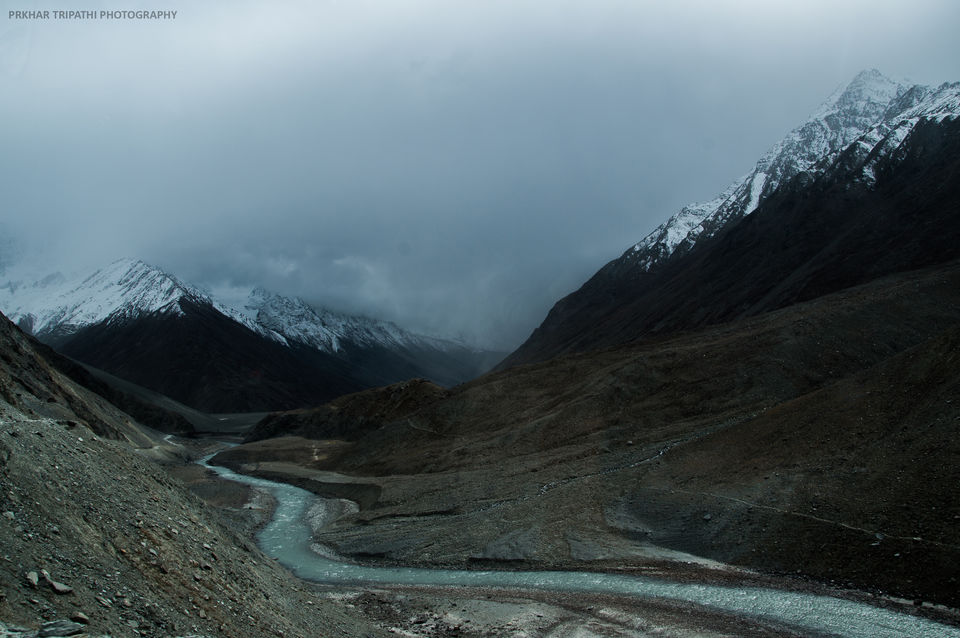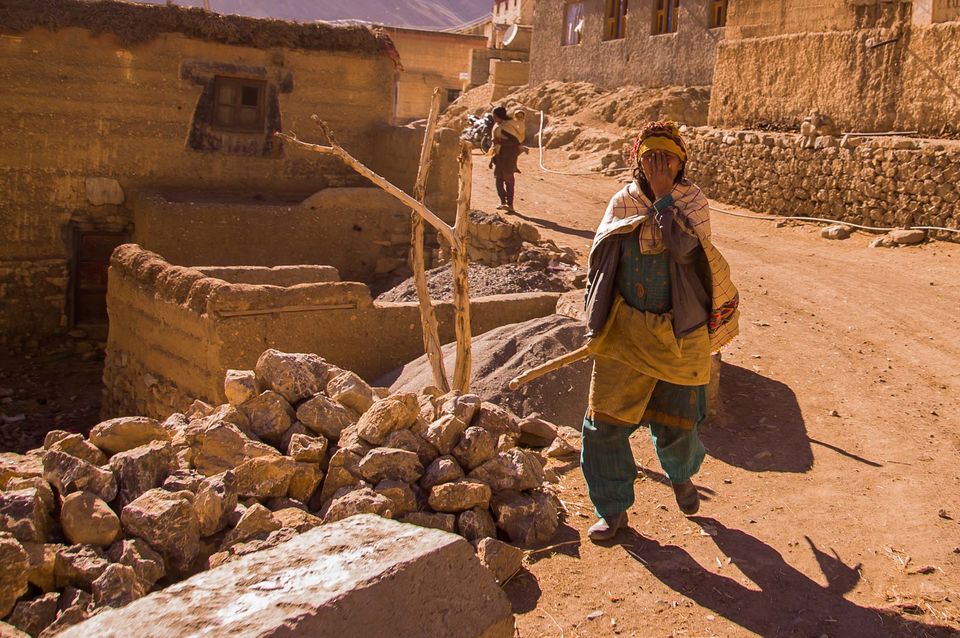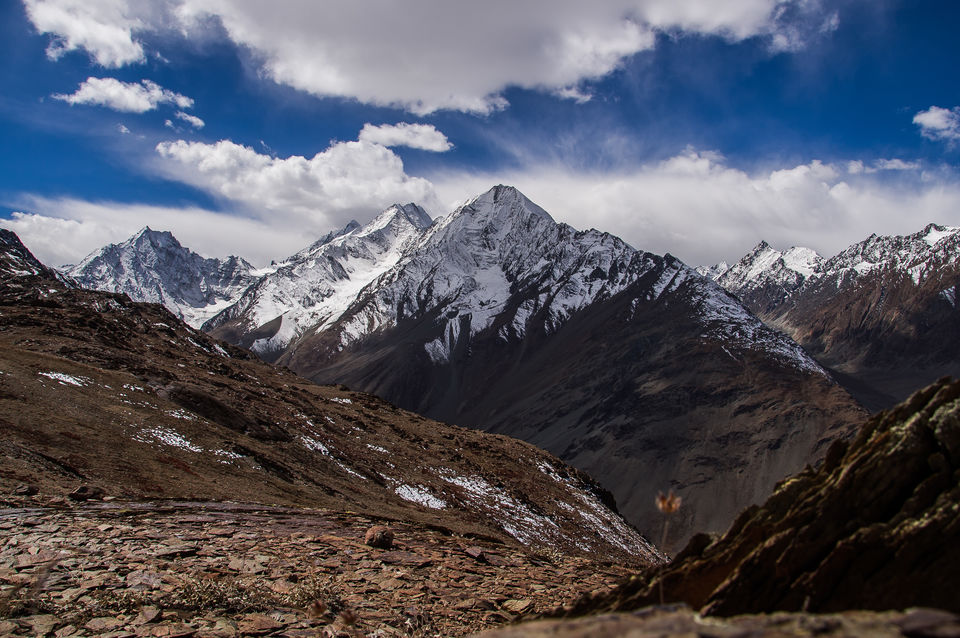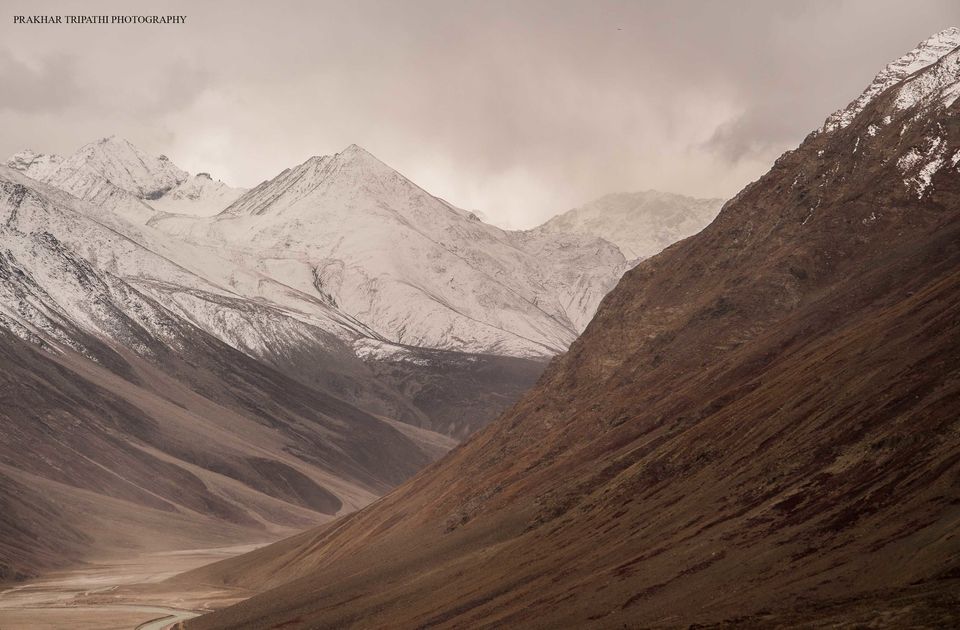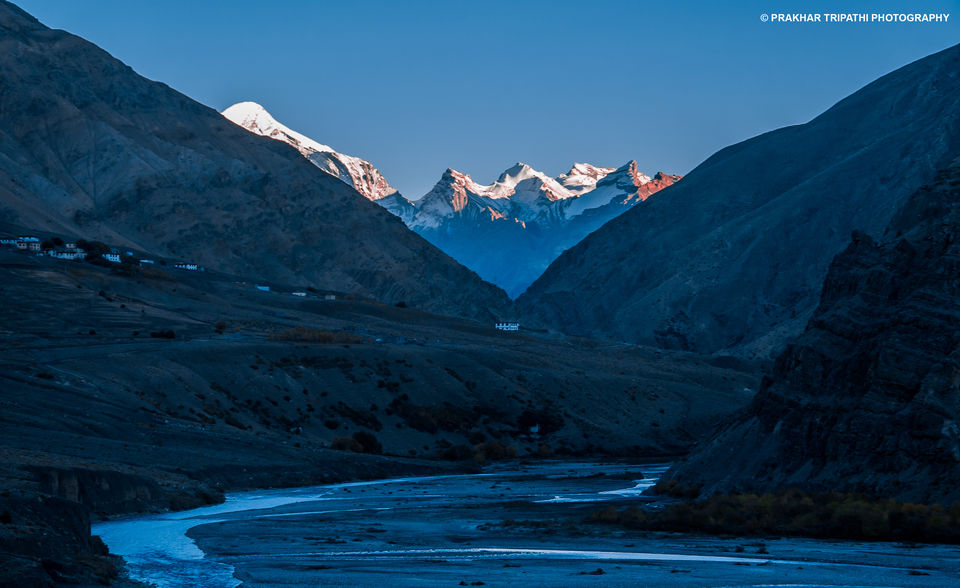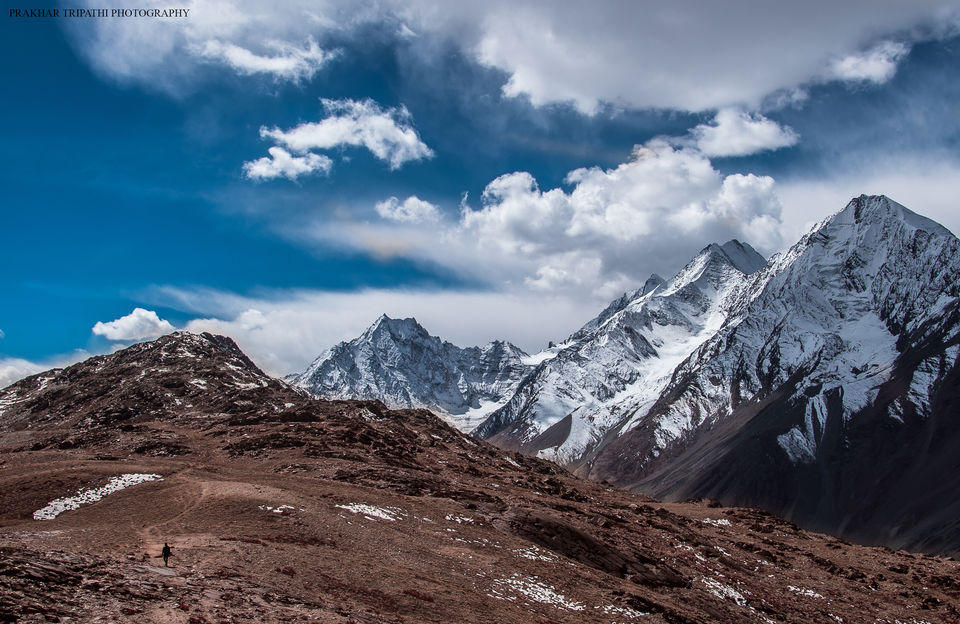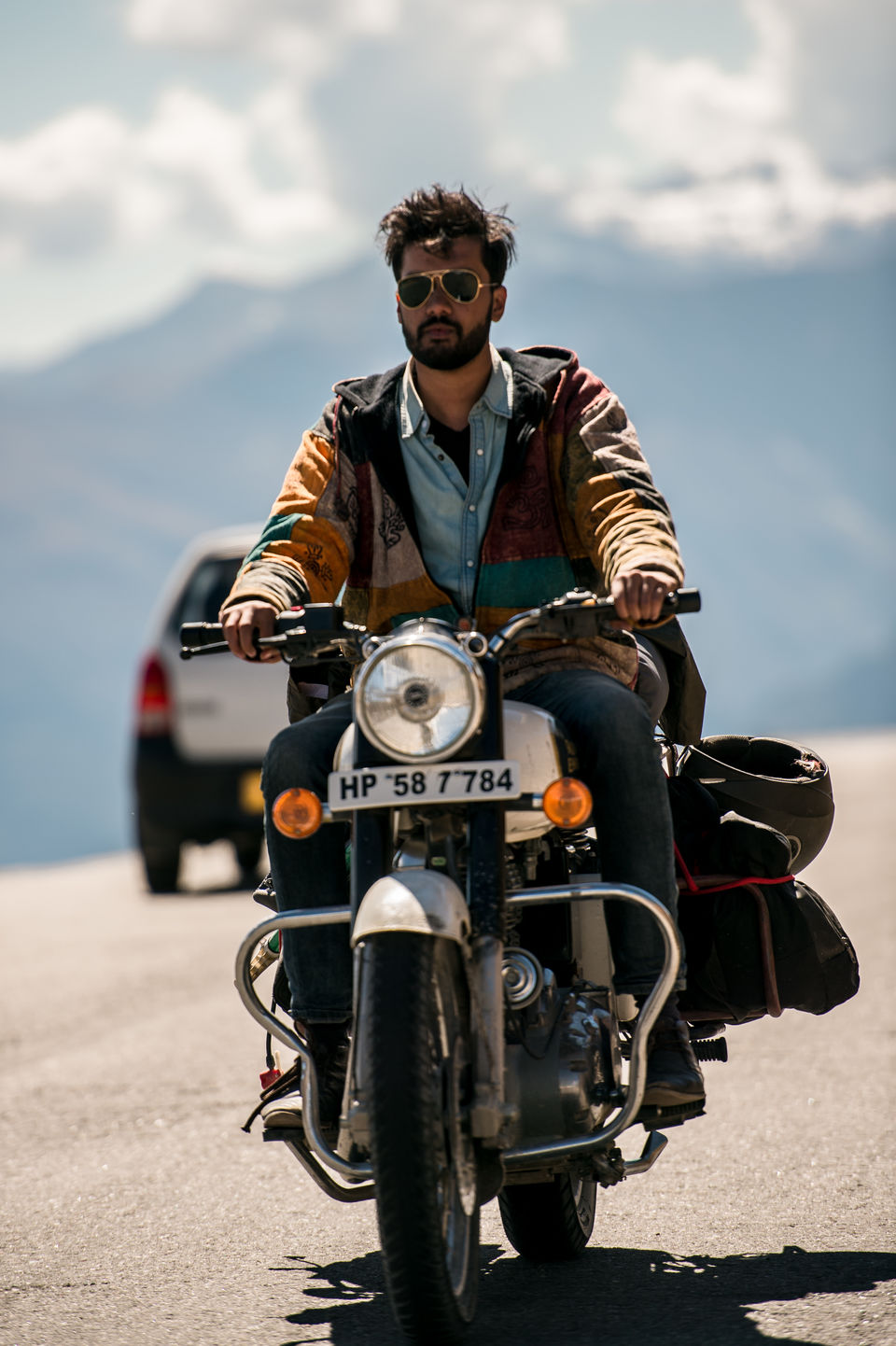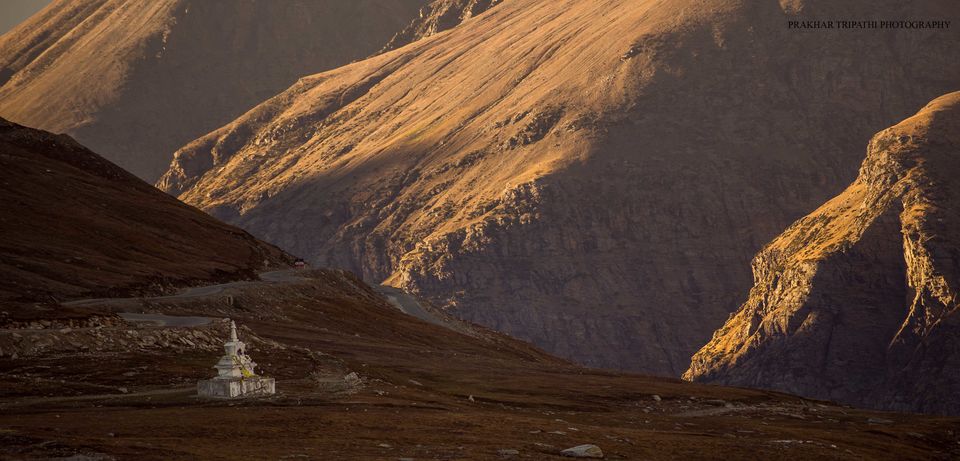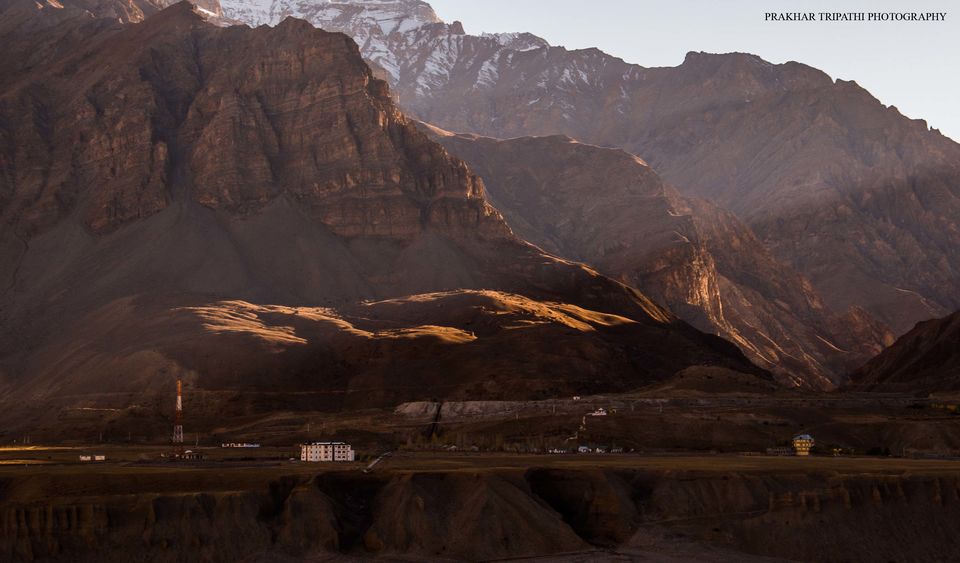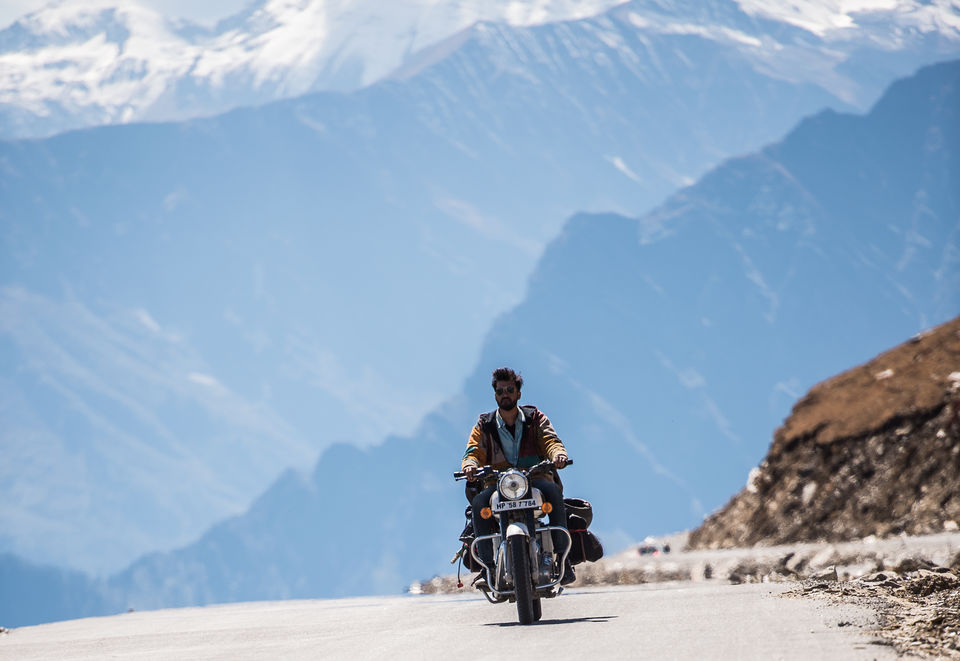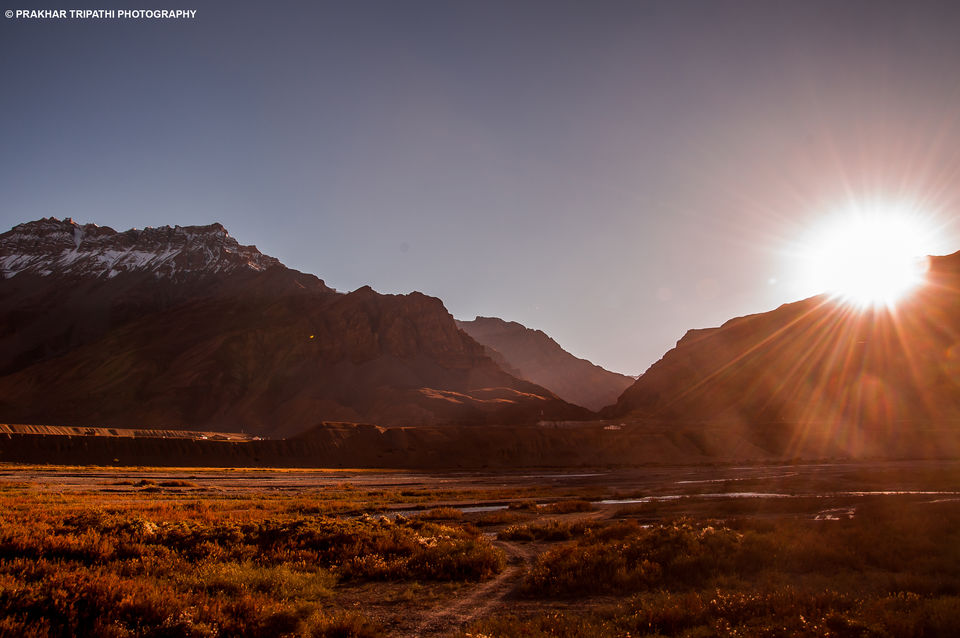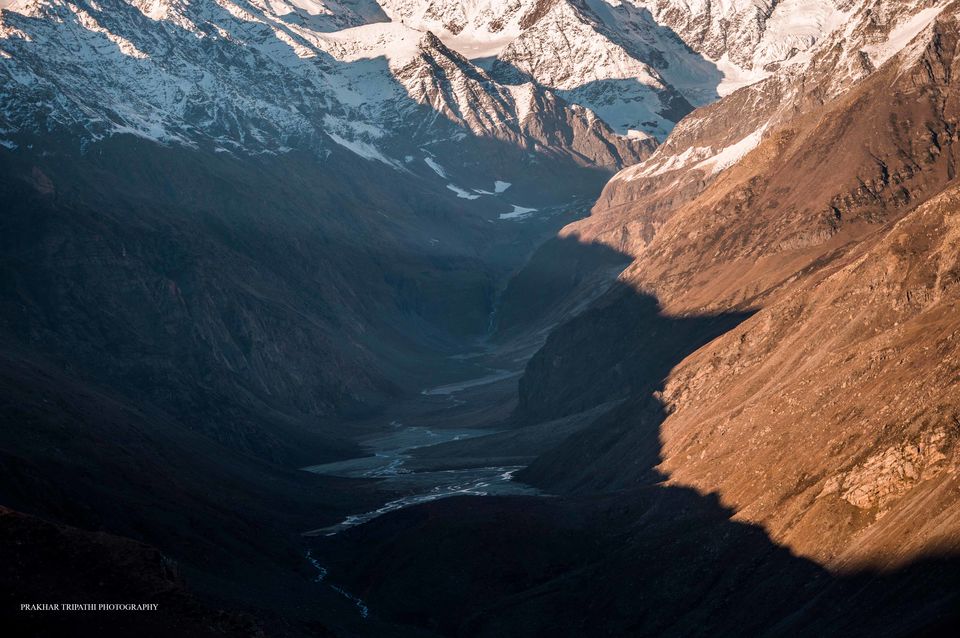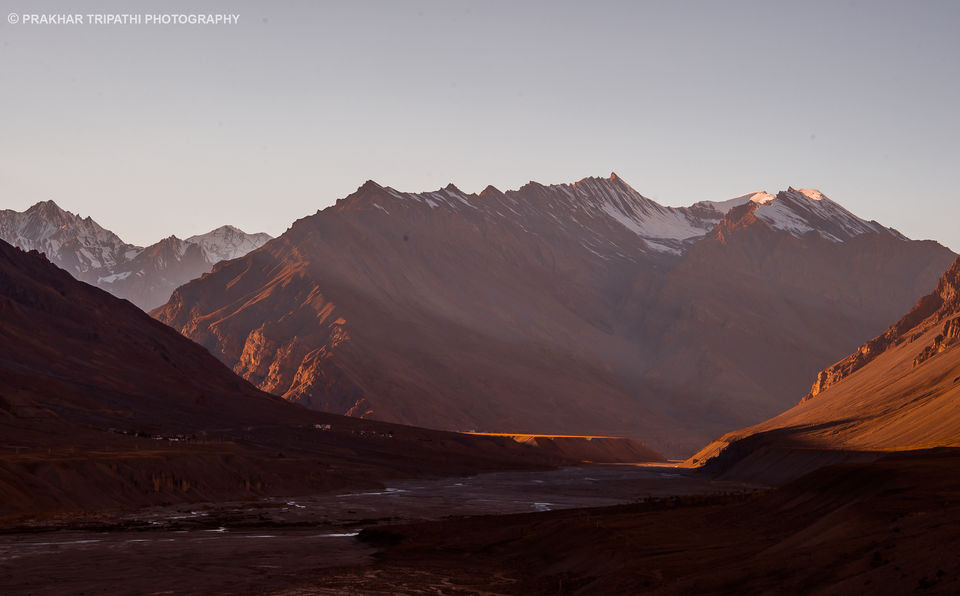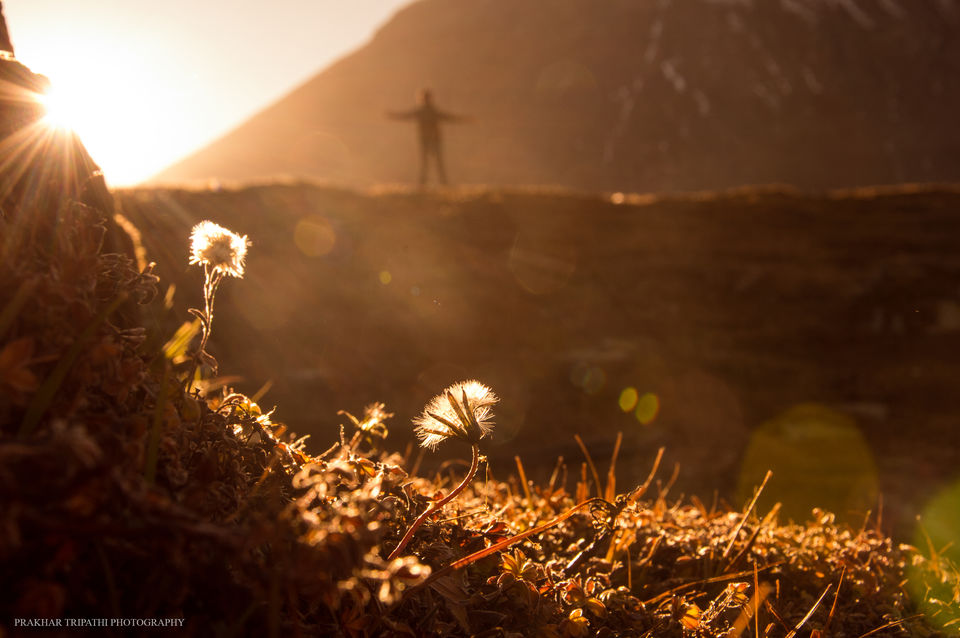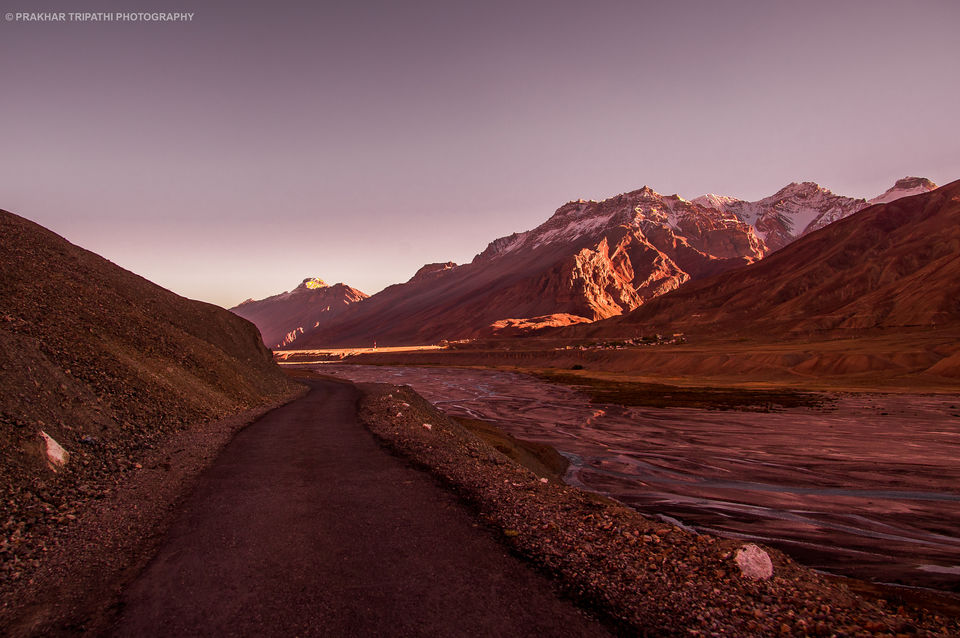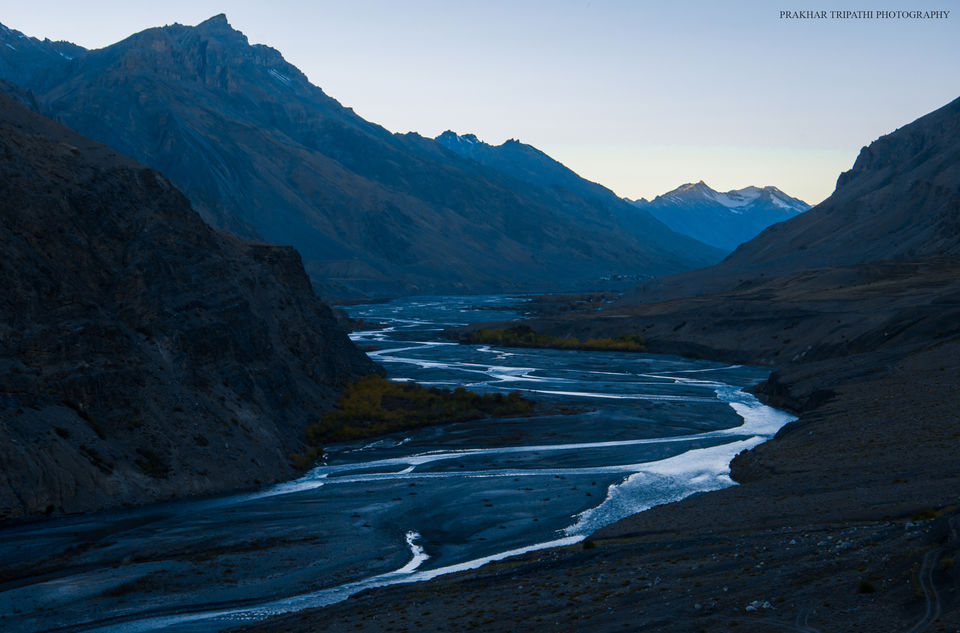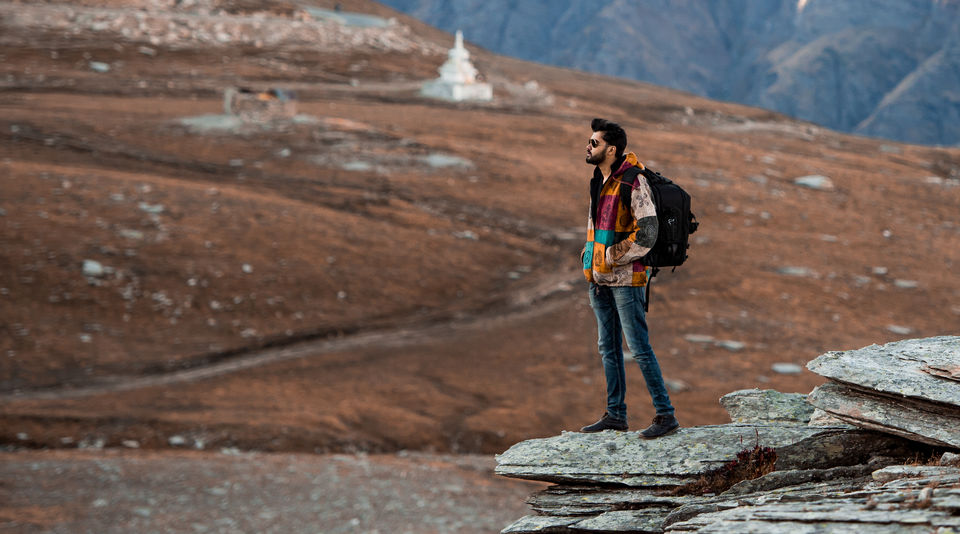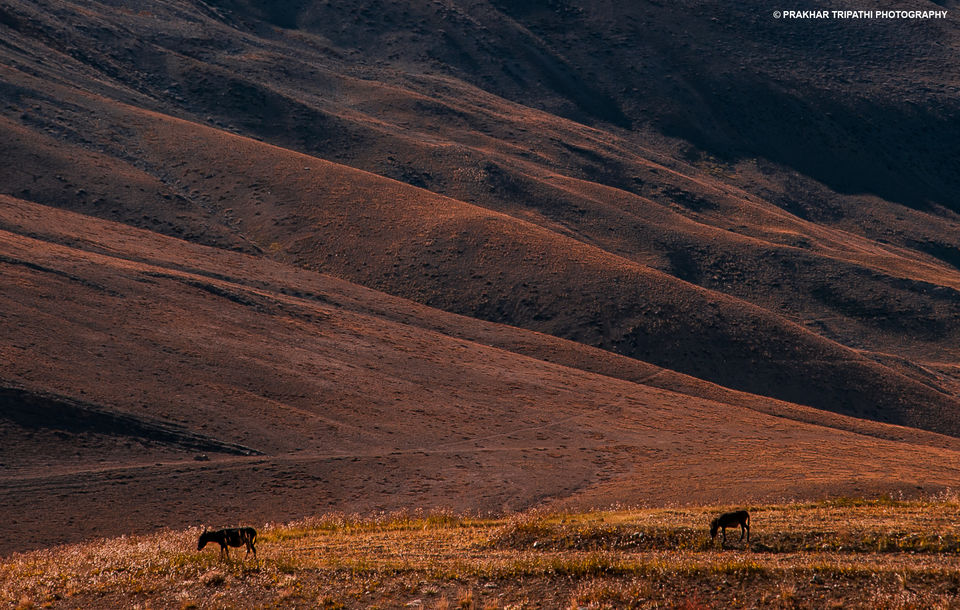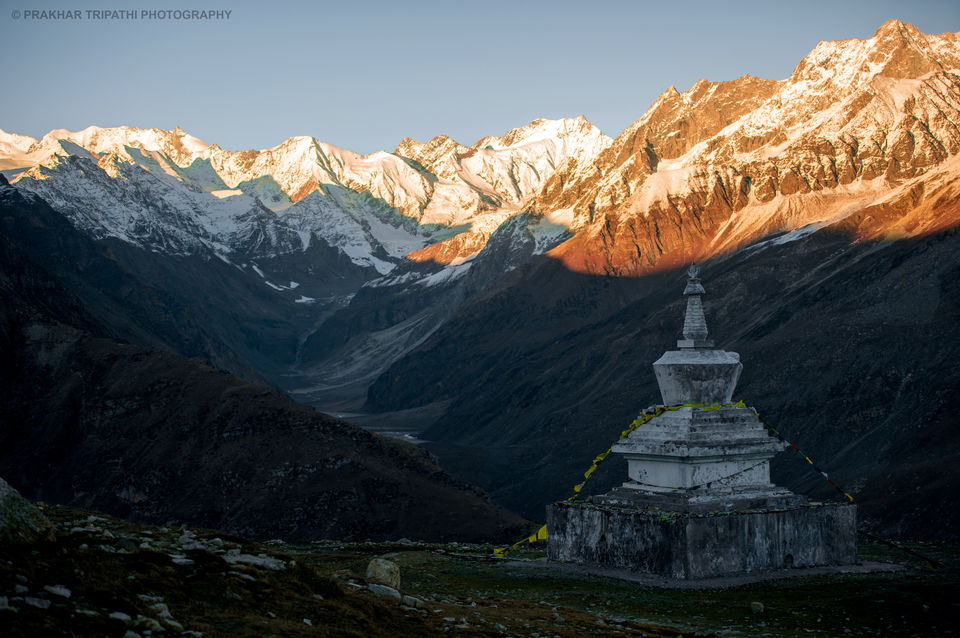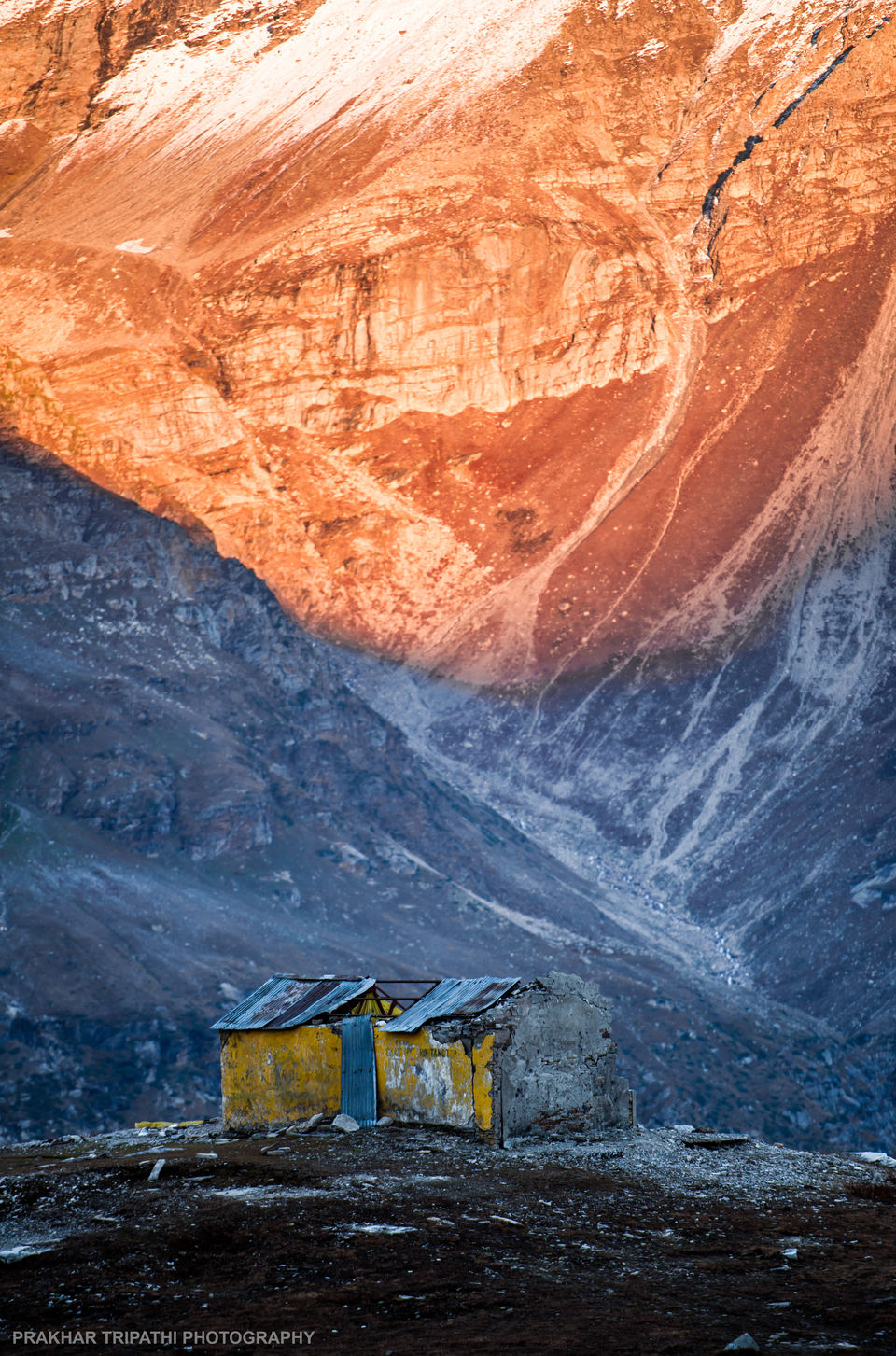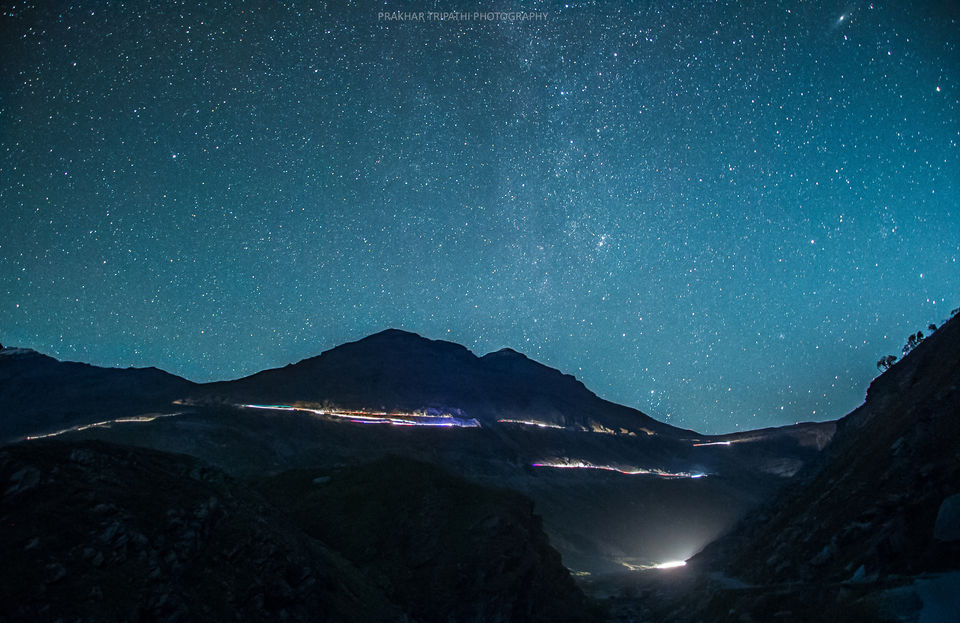 A Journey Through Challenges
Marking the end of teenage and welcoming the twenties, both being special occasions called for a big and special celebration. What was common here was the factor "special" but what changed on my 20th birthday was the definition of special. Partying being the easiest option to celebrate was something I decided to alienate this birthday. I desired to celebrate it in a way that would stay in my heart forever, something I could narrate stories about, where I could make memories and cherish them for the rest of my life. Having explored a dozen of ideas, I finally made my choice. A choice, which would be an attempt to know myself better. I wonder doesn't everyone want that? I wonder, who doesn't want that? Travelling was my muse. I decided to take a trip to the Himalayas all by myself. Exploring the mountains, living in monasteries, learning about the cultural nuances of Himalayan people, passing through those beautiful valleys, laying under the stars, watching the milky way; I had it all planned in my head already.
Before I enjoy the privilege of narrating my story to my readers, I would like to tell you a little about my background. Photography has been a part of my life for the past 7 years. Let me put it this way, photography is more than passion for me. Photography to me, isn't just wandering around and taking pictures of what pleases my eyes, neither it is about finding beauty in nature or any living being. To me, it's an art of telling stories. I have always wanted to tell stories. I have always wanted to live the life of a story teller.
Fortunately, through photography, I was living two very precious dreams of mine. Convincing my parents to pursue a career in a similar field was not an easy task. Yet, I stood successful and would like to thank them for their support. So, landed up at Whistling woods as a media student. Having explained that, let us ponder over the upcoming, unpredictable Himalayan trip and I how I almost died after being stuck in a snow storm. My birthday was around the corner and I was with my family in Delhi. Though my parents were not very happy with my idea of celebration but like always they agreed with whatever satisfied me.
The next day, I packed all my stuff with enough courage and took a government bus to travel to Manali. The road from Delhi to Manali offers one exceptional scenic view which could whisk one's mind and imagination away to an untouched fairy land. Manali at 6 was covered with spotless white snow, which for once made me believe in a fantasy world. The half woken up sun appeared as it was trying to make conversations with the mist that had already been there resting from the previous night. I fail to recall a memory of witnessing such a beautiful morning. I planned to walk for a couple of kilometers to help me understand the place better. Within seconds I saw myself encircled by brokers who offered me all sorts of discounts and schemes for my stay in Manali. They appeared like flies to me, blocking my vision to look for my perfect place. My mind was set on a busy market with shops all around and not to miss the hustle bustle of authentic Himalayan culture.
To pen down a clear picture, I was yearning for a secluded and peaceful place, which came to my sight in old Manali. A small hut beside the river caught my eye. The mildly frozen river and partially snow covered trees added to my longing to stay there. If given a chance I would have bought that place. My accommodation (the hut) cost approximately Rs300 per day. To adjust better and understand better I planned to spend two days in Manali. My morning coffee used to be in a cafe called "Himalayas Cafe" followed by roaming around in the city on a bicycle and eating the food of the land or the land I had given my heart to. Usually, at night I spoke to the local people and experienced their warmth. Up next was Rohtang Pass. I hired a 500cc bullet from a nearby motor store, loaded all my luggage including 2 plastic tanks of petrol on the bike and headed to the next big stop. After a 3 hour mesmerising journey through the mountains, I finally reached my destination.
Rohtang Pass felt like heaven. On one side there was a valley of endless mountains and on the other, the town of Manali below the scattered clouds. I climbed up to the peak and took pictures for the next couple of hours. Having done its day's job, the sun was ready taking rest behind the mountains and the golden hour was about to end. It was cold enough for my body to feel the shiver and I was forced to add another two layers to keep warm. Gradually, the light started to disappear and it was all covered in dark. Camping at Rohtang pass was not an easy task. I found a flat area, free of sharp objects and set up my tent in the next half an hour. Usually, the overnight temperature falls to minus 15 and strong winds might freeze one to death. The tent was getting smashed by the wind and moved up and down throughout like that of a raging, chained prisoner (if personified). I was afraid that the strong wind would fly it away and leave me frozen. I had already kept heavy rocks at the corners of the tent to prevent my shelter from being blown away. I remained in the tent for some time. Sitting in the middle of it, all I could hear was the smashing sound when the strong wind hit the tent. Taking a look at the time I realized that only half an hour was left for my birthday. I asked myself, "Is this what I really wanted to do on my birthday? Is it special? ". No! It wasn't. I unzipped my camera bag, set my DSLR on a tripod and stepped out of the tent.
Oh God. It was beautiful. Witnessing the entire Milky Way with naked eyes was nothing less than a blessing. It seemed as if the place was lit up with stars and urging one to make conversations with one's own self and the worldly life. It made me feel so small. I wondered why I had been wasting my time in cities, working for hours and still not getting that eternal peace. That place had it all. Holding up the tripod, I walked through the piercing wind and reached the top. The view from the top was mesmerizing. I was already 20 then and had already received my present; the view. Needless to say, I could not have asked for more. The chill could keep me away from my passion and I continued to click to the Milky Way for some time till my body became numb. To be safe and healthy, I decided to pack all my stuff and head back to the tent. While I was lying down in my sleeping bag, unable to sleep because of the cold but I could feel the satisfaction and happiness. Lost in the web of my thoughts, I fell off to sleep with a grin. The first rays of Sun woke me up. I had not got enough sleep but I felt as fresh as a daisy. It was time to leave for my next stop, Spiti Valley.
The Road from Rohtang Pass to Spiti Valley is believed to be one of the most difficult roads in the world. Honestly, the route does not even qualify to be termed as a road. Riding a bike on a path full of rocks and stones of all sizes and shapes was a tedious task, yet daring. It was too narrow as I would describe it, one had to stop a few meters before if there was a vehicle coming from the other side. It took almost ten hours to cover an estimated distance of 150 km to reach Spiti Valley from Rohtang Pass. By lunchtime, I had reached Batal. Batal was a small station situated at a height of 3960 meters. It was there where I came across a dhaba ( road side restaurant) called, " Chandra Da Dhaba". An elderly couple, popularly known as Chacha- Chachi owned the dhabha. For the past 40 years they have been making the tourists lick their fingers with their delicious, love filled food. To my surprise their menu covered a wide variety of food items. The thick walls of the dhaba kept the place warm. For once, imagine eating dal-chawal (curry-rice) at 14000ft above sea level in the snow covered Himalayas. Life had just begun to be sweet. The couple was adorable .Elderly, as Chacha ( Uncle)might seem, his strong sense of humour and unquestionable wit always kept the customers happy and cheerful and of course entertained at 14000ft. Unsurprisingly, i too fell for one of his pranks. I finished eating my lunch and asked," How much should I pay ?". He said, " 2500 !". I was taken aback. A plate of curry rice would cost somewhere around Rs200 at max. Whereas I was asked for 13 times the normal rate. I was clueless and did not know what to say. Becoming the centre of attention for everyone was a little awkward for me. For once, the weird thought that he might be genuine also rushed throw my head as the place was at a very high altitude and was enjoying monopoly too. Hesitatingly, I took out the money and as I was about to make the payment, everyone started laughing!
"It's 2500 paise not Rupees", he exclaimed! Everyone laughed to their heart's content. This was a usual prank which Chacha played on almost every customer. The place felt a lot like home and the couple reminded me of my loving grandparents.
I bid goodbye to them and headed towards Spiti Valley. Kunzum La or the Kunzum Pass ( altitude 4,551m) is the entrance pass to the Spiti Valley. Kunzum Pass is one of the highest motorable passes across the Kunzum range. It had a small temple of a Devi ( Hindu Goddess) and as part of the people's culture there, everyone ties a knot of a small piece of white cloth. It is believed that if a person doesn't follow this tradition, he would end up dying within the next few days. The Devi takes care of all the people who tie a knot at her temple. I did it too, not because I was scared to die but to make the people happy and to respect their tradition.
This route will take you through high altitude cold deserts, marked in pockets with village fields, meet people living in a world of their own, get a peek into their culture and society, be touched by spirituality and religion even if you don't want to and have one great adventure all along. A gigantic gate welcomed all at the entrance of Spiti Valley. Spiti is another chunk of Tibet marooned in India. The scattered villages in this serrated moonscape arrive like mirages, clusters of whitewashed mud-brick homes huddled amid green barley fields below monasteries perched on crags a thousand feet above. The turquoise-grey ribbon of the Spiti River is your near-constant companion, running along a fairly broad valley before turning south at Sumdo into the precipitous gorges of the Hangrang Valley. After a 12 hour long and tiring journey on the bullet, I had finally reached my destination, the capital of Spiti; Kaza.
Kaza happens to be situated on the eroded flood plain of the Spiti River and is the biggest settlement one can encounter in this empty corner of the planet. It feels a bit like a small frontier town with an easy going pace. Jagged mountains rise on either side while the river coils across the valley floor like twisted locks of Medusa's hair. The colourful new Sakya Gompa stands just above the main road in New Kaza (south of the Kaza Nullah), while the ramshackle bazaar and whitewashed buildings of Old Kaza spread out on the north side of the stream. I reached at around 7 in the evening. The temperature was minus 8. My numb body was covered in dust. My limbs lacked strength and all I wanted to do was sleep like a log.
Uptill now, the journey had been pretty adventurous. I had survived a night at a freezing temperature of minus 15 in Rohtang…ridden 250 kms on one of the toughest roads in the world….life was good. Fresh rays of the rising sun passing through the window of my room woke me up all rejuvenated and ready to begin another day. A warm cup of tea and the view of the entire village kept me occupied. The chain of my thought was intruded by a loud bell, so loud that it had the power to wake up the entire village. It was more like an alarm , if I am to be precise. Suddenly, I noticed a crowd of people coming out of their houses. It included everyone. Kids, women, old people and all of them wore plastic gloves. My curiosity to know what was happening was constantly increasing. The crowd divided itself into small cohorts and took charge of different paths and yet again to my surprise started picking up the trash scattered all around the town. I was then informed by the hotel's manager that it is a daily practice for the people of Kaza. I stood stunned, figuring out how people's education was not measured in terms of degrees or certificates but in terms of the compassion for their native land. They believed in the idea of giving back to nature, referring to a strong saying "what you do comes back to you."
After having my breakfast, I was out to explore Spiti Valley. First stop being Kibber Village, Kibber village was located at a height of 4205m and 18 km from Kaza. Certain facts to note are that it was the only village situated at such a height and to add further, it happens to be the only village connected by a motorable road. It was well populated and has its own polling station during elections. One has to drive ahead from Key Monastery to reach this village. Apart from Kibber the other villages in that area were Komic, Hikkim and Langshu. All of them looked similar and while the folks stay all year in Kibber, the villagers moved down from other villages to much warmer locations during winters.
Starting from Kaza, I drove to all these places and ended up stopping at Kee Monastery after a 6 hour ride in the mountains. Key Gompa is a Tibetan Buddhist monastery located on a picturesque hilltop. It is home to around 300 lamas who receive their religious education there. Beautiful paintings and murals, thangkas (a painted or embroidered Tibetan banner), valuable manuscripts, stucco images, and unique wind instruments made up the walls of the monastery. The wind instruments are still put to use during the inaction of Chham in summers. After walking into a monastery for the first time was accompanied with a condition, a condition that one had to leave behind their old world in exchange of the new upcoming one. There were no iPods, no mobile phones, and no satellite television. All one had was a chance to spend time with the monks and rediscover themselves. I even enjoyed some teachings of spirituality. I was back at the hotel by 9pm and had plans to go out for some photography. The owner of the hotel was very impressed with my photography and asked me if he could join. I was happy to have had a companion. The pictures were coming out so beautiful that I couldn't stop myself from clicking. Finally, after being satisfied with the pictures, I decided to sleep.
The next day, I had to catch the local bus to Kunzum Pass. I had to leave my bike there as I had planned to trek from Kunzum Pass to Chandertal Lake. Chandertal Lake is a dreamer's abode where one can immerse in tranquillity. Chandertal means 'lake on the moon' and one can easily see a reflection of the moon forming a silhouette on the beautiful lake during evenings. The lake thus aptly named is one of the exotic places in Himachal. It offers breathtaking and serene scenic beauty to repose. I reached Kunzum Pass at 8 am. People usually go by cars or bikes to Chandertal as the trek is considered to be difficult but it offers some alluring views and that was exactly what I was there for. The bus driver guided me through the way and I started my climb.
Initially the climbing seemed easy as the trek was gradual. As I moved further, it became steep. Being an asthmatic patient, I had some breathing issues. I could see a way in the start but later it was all stones, rocks and snow. I was carrying my tripod which helped me to climb further. After ascending for 5 hours, I reached the peak. It was all going down from there. I took a halt there and decided to rest for a few minutes.
While I was resting, I noticed heavy dark grey clouds forming over Kunzum Pass. I had heard that weather in mountain changes rapidly and it doesn't take much time for the beautiful mountains to become deadly. The clouds kept forming and by that time, I had knew that a storm was approaching. I had trekked for almost 6 hours and Chandertal Lake was close. I needed to make an informed decision as I knew that a storm above 16000ft wouldn't spare my life. Unsure of the way ahead I decided to rush back to Kunzum. Fortunately enough, I reached back to Kunzum before the storm could swallow me. I literally ran at times whenever it seemed possible. The temperature fell rapidly within the next few hours and the strong piercing winds continued to tear my skin apart. After struggling for another hour, I finally reached Kunzum Pass and the journey had begun to become a nightmare.
Shockingly, there was not a single person at Kunzum Pass. I had realized that it was because of the storm. Helplessly, I kept shouting for aid, thinking someone might be there but I was mistaken. My body was exhausted, I wasn't getting enough oxygen, my food and water supplies were almost over. My mind had stopped working. I knew that I wouldn't be able to survive the storm. I was in need of a shelter. I was blank, with absolutely no idea what to was to be done next. Batal was the nearest place where I could find a shelter to protect myself from the storm but it was another 18 kms down from there. Even if I tried to walk till Batal, the storm would hit me in the middle. No other option seemed feasible so I gathered all the courage I was left with and started to make a move towards Batal. The gale had already covered half the valley and it was soon going to knock me down. A cluster of dark grey coloured clouds gushed and plunged me into darkness. The storm had hit me. Not being able to face the force, I collapsed in the snow and could not walk any further. Unable to get up I laid back in the snow for a while. A lot of thoughts started to bother me. I was irritated at myself. I was to be blamed. I wormed into every piece of my clothing–a shell, fleece, hat, spare socks, and trash bag for a vest–then wrapped bandages around my ankles and neck for extra insulation. Alone, afraid, and with no help coming, I braced myself for going alone on the trek. My water bottle soon froze solid and I knew not to fall asleep. I didn't want to die this way and I was afraid that I would surely get a frost bite. I took a chocolate bar from my bag and kept chewing it thinking it would give me some energy. Assembling all my courage, I was on my legs again. A beam of light coming from Batal caught my sight. That gave me some hope. I knew it was the same restaurant where I had stopped at for lunch while coming to Spiti Valley. I walked for another half an hour and just as I reached the door of Dhaba, I collapsed onto the snow.
Chacha-Chachi came running towards me, covered me up in a shawl and brought me in. They took off all my wet clothes and covered me in six to seven heavy warm blankets. I felt so relieved. I could breathe again. They lit a fire to keep me warm. They didn't say a word because they knew I wouldn't be able to reply back. Chacha made me have herbs and kept rubbing my hands and legs. I had started to feeling better,a ray of hope to live was right there again. The elderly couple fed me. They shifted me in one of their warms rooms. My eyelids were heavy enough and I fell asleep. I woke up at around 2 in the night. The storm had settled by then. I went out. The place had become quiet. I had survived it. I was alive.
The next day, I expressed my gratitude to Chacha- Chachi for saving my life. They didn't take a penny from me. I insisted but it didn't change their mind .I bid them farewell once again and went back to Kaza to collect the bike. I started off early in the morning so I could reach Manali by evening. This Himalayan trip had changed me as a person. It was beautiful. It was indeed special.