I have to admit, I haven't done any trekking in the Himalayas, so this is a list I will work by way up to quite slowly. Trekking in the Sahyadri range, I've been told often and I believe the people who told me, is nothing like trekking in the Himalayas. Going up and downhill just in Gangtok via shortcuts to the market got me out of breath and made me want to plant a flag on top of the steps, so I confess that I'm going to need a lot of work. But there's no reason why we can't admire the people who have done these treks, is there? If I also add, 'One day I'll do it too,' at least I mean to try.
1. Chadar Trek
Chadar trek is a winter trek starts in Leh and then involves trekking over the frozen Zanskar River. That sounds a bit tame, though – a bit like ice skating, right! Apparently not at all. The Zanskar River is fierce and flows through beautiful but scary cliffs that get completely slicked with ice in the winter. Trekking over the frozen river guarantees that you will slip and fall multiple times, and you'll have to scale the cliffs; sometimes you've to make your way through freezing but not frozen water. The terrain itself is incredibly intimidating, too. Knowing that under your feet, the river is rushing past with enough momentum to take you a long way will be either exhilarating or absolutely scary. You'll also feel absolutely inadequate when locals do it as if it's absolutely no big deal, and you flail around!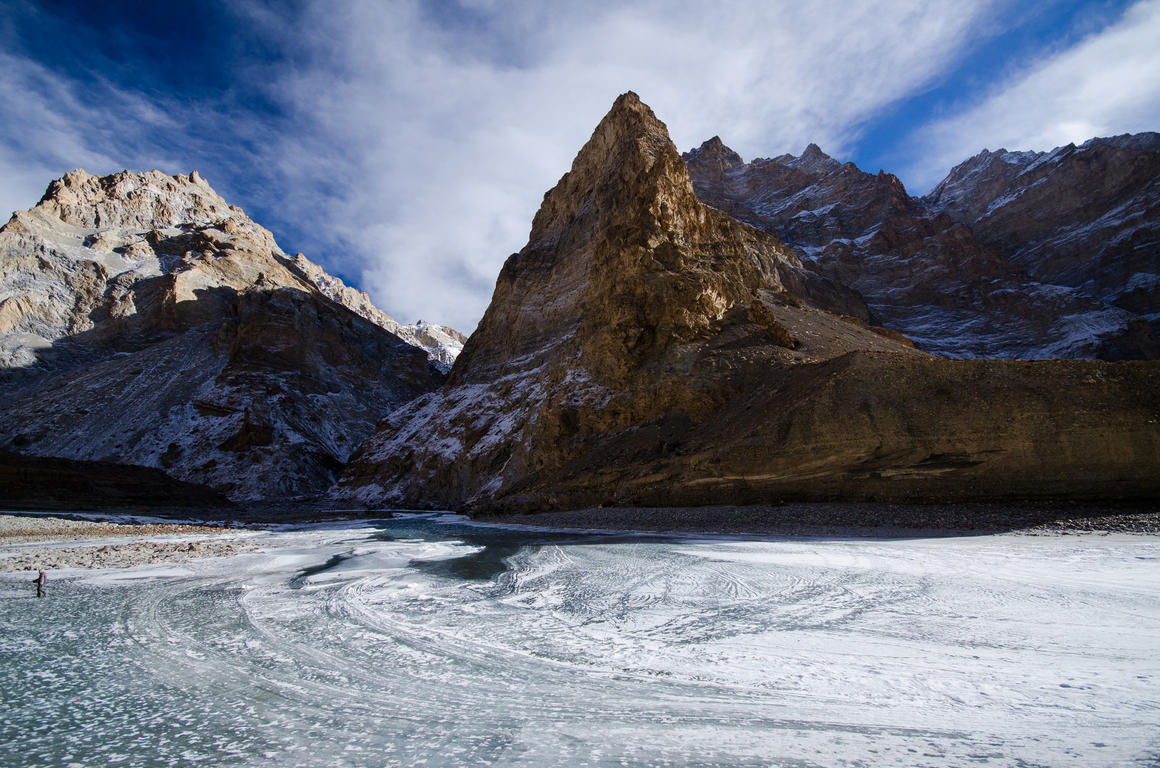 Pic: Pradeep Kumbhashi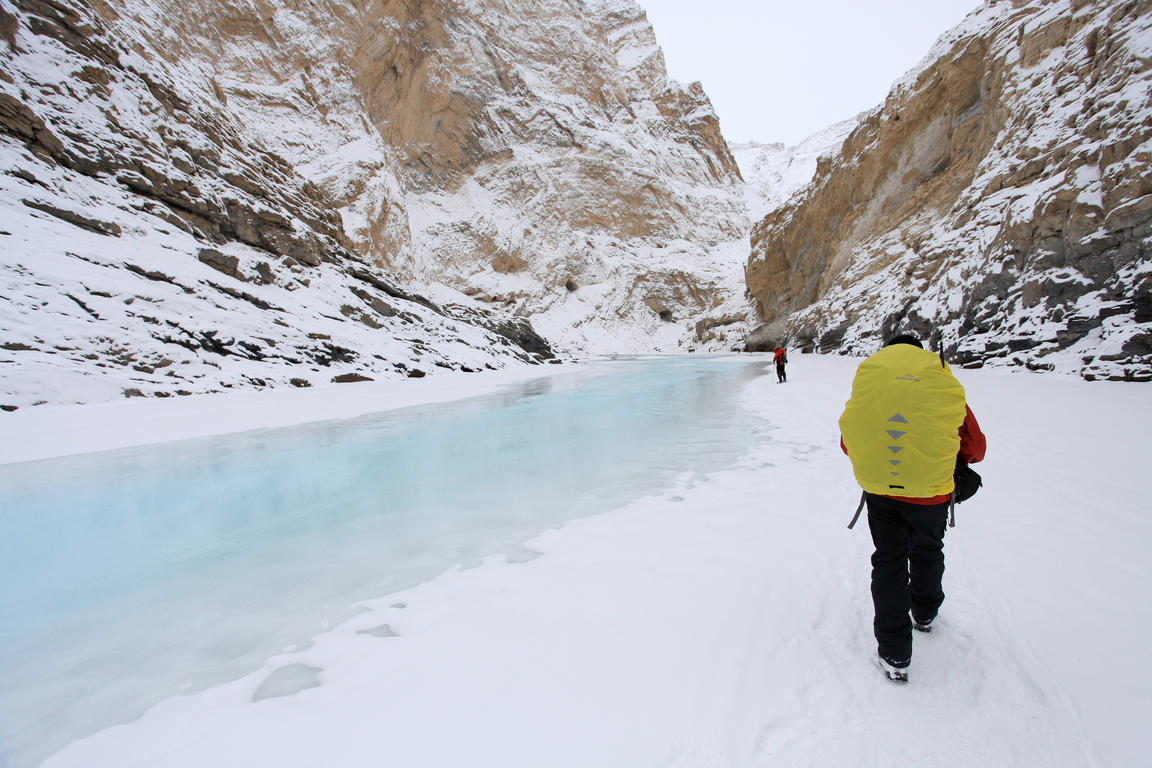 Pic: Partha Chowdhury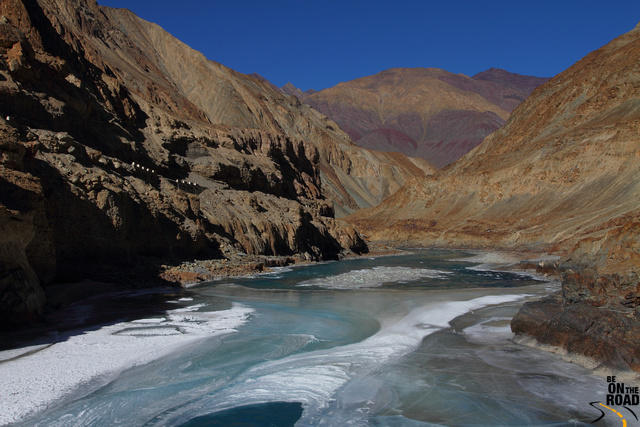 Pic: Sankara Subramanian
2. Pin Parvati
This one is for seasoned trekkers and is considered one of the most difficult treks in India. Translation: I'm not going to be doing this one, but if you do, I'd love to read about it. Very conservative estimates would put time required for this trek at about 11 days, though unless you're really fit and everything goes your way, I doubt it. The trek length is about 100 km – what, did you think the 'most difficult in India' part was a joke? And you reach altitudes of over 5300 metres over sea level. You reach the Pin Parvati Pass, and the loveliest and most rewarding part of the trek is when you pass through the Pin Parvati valley. The trek takes you from Kullu to Spiti Valley and is supposed to be an extremely rewarding accomplishment. Again, I will never be able to tell from personal experience because I'm a chicken. This frankly scares me. That's my loss, but hopefully you've got more guts to go for glory.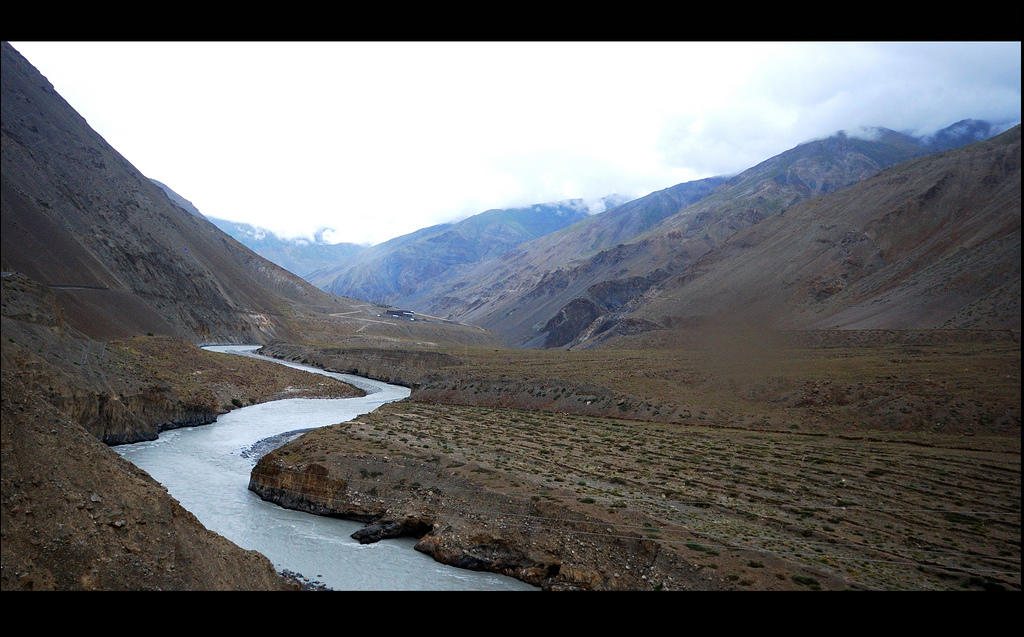 Pic - Spiti River: Ajith U
3. Stok Kangri
Stok Kangri might be more achievable for people like me. It's the highest peak in India that you can scale even if you don't know much about mountaineering, but you do need to be an intermediate trekker. [EDIT: I mean it's the highest peak in the country that can be scaled by mountaineering noobs, thank you to the person who pointed out that I didn't phrase it well enough.] It's extremely difficult, but in terms of stamina, endurance and sheer mental strength, not in terms of technical mountaineering knowledge. A lot of people get as far as the base camp and then call it a day, so while most trekking companies bill this as a 'beginners can scale this mountain!!!' trek, the multiple exclamation marks should tell you they're trying far too hard. Most treks to Stok Kangri set off from Leh, and it will take at least eight days even if nothing goes wrong, which is unlikely. You'll go above 4900 metres above sea level. The views once you do scale the summit are the kinds that make photographers weep because they're confronted by the shortcomings of their considerable talents.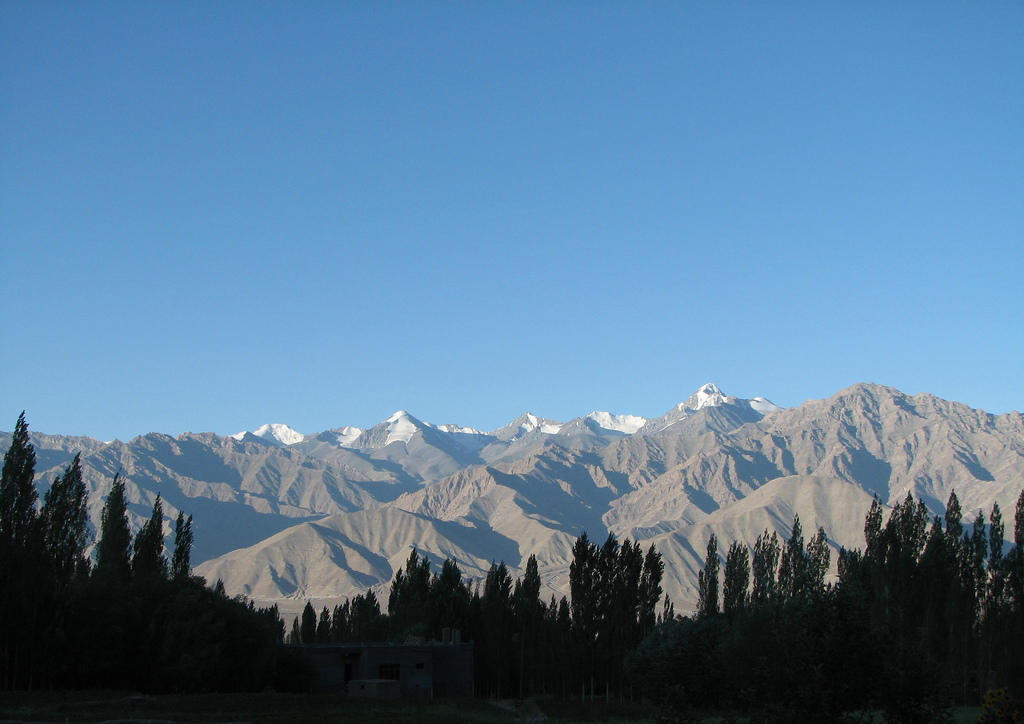 Pic: Karunakar Rayker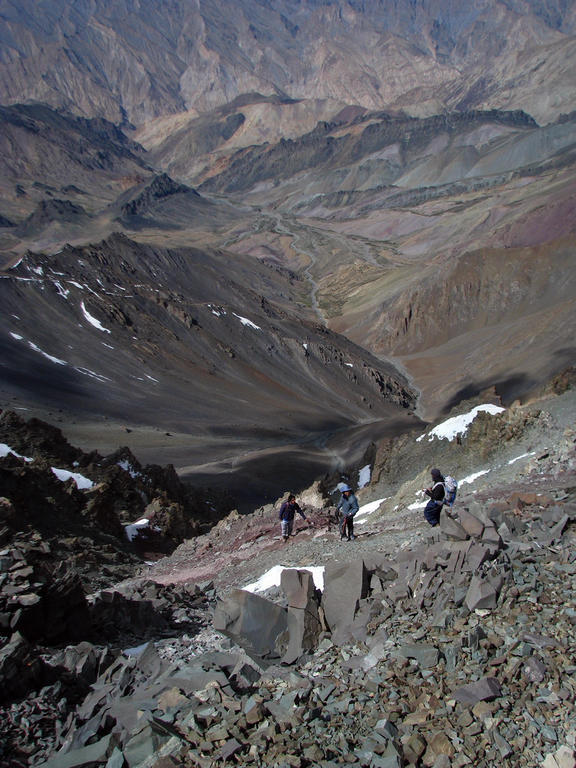 Pic: Gaurav Agrawal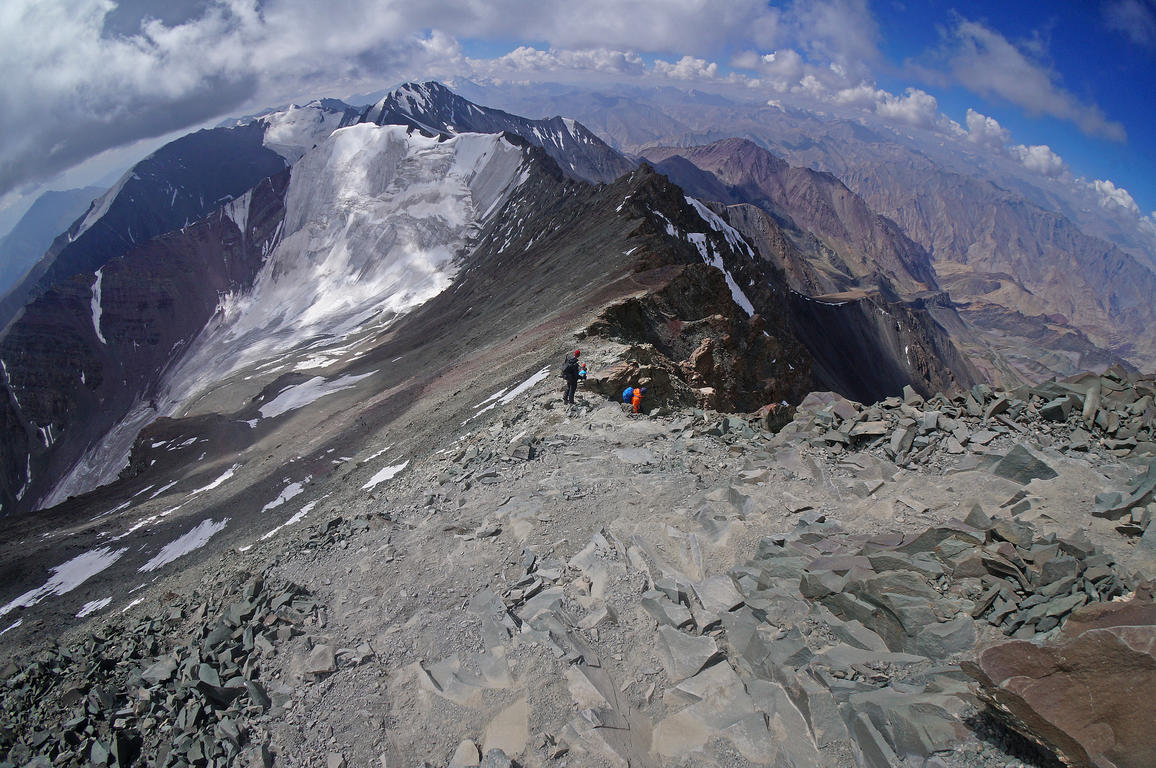 Pic: Jorn Eriksson
4. Kalindi Khal Trek
This trek is from Gangotri to Badrinath (or the other way round) and is quite difficult, needing about two weeks once you get to the starting point. But you know what they say about nothing worthwhile being easy. So this trek includes mountaineering skills, boulder-scaling skills and glacier-climbing skills, combining to give somebody like me who's never trekked outside of the Sahyadri range absolutely no chance. The total distance covered is close to 100 km, you hit a height of 5950 metres above sea level, multiple glaciers have to be crossed and traversed as you make your way to Kalindi Base camp. To scale the mountain, you need prior permission – so, I'm guessing, it's even more difficult than what comes before. What might possess people to pit their puny selves against the terror-inducing might and majesty of the Himalayas, I ask myself. And I'm told it induces as much awe and desire as terror, which is the whole point of it.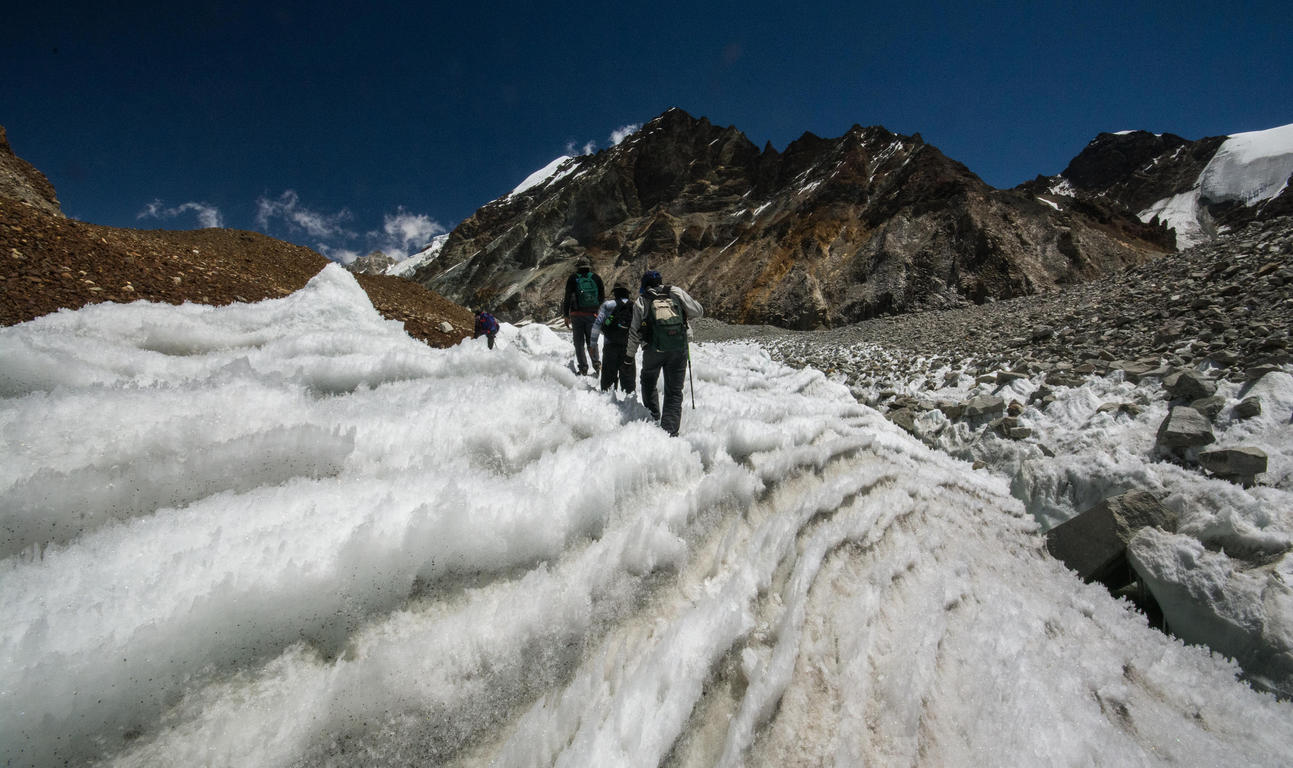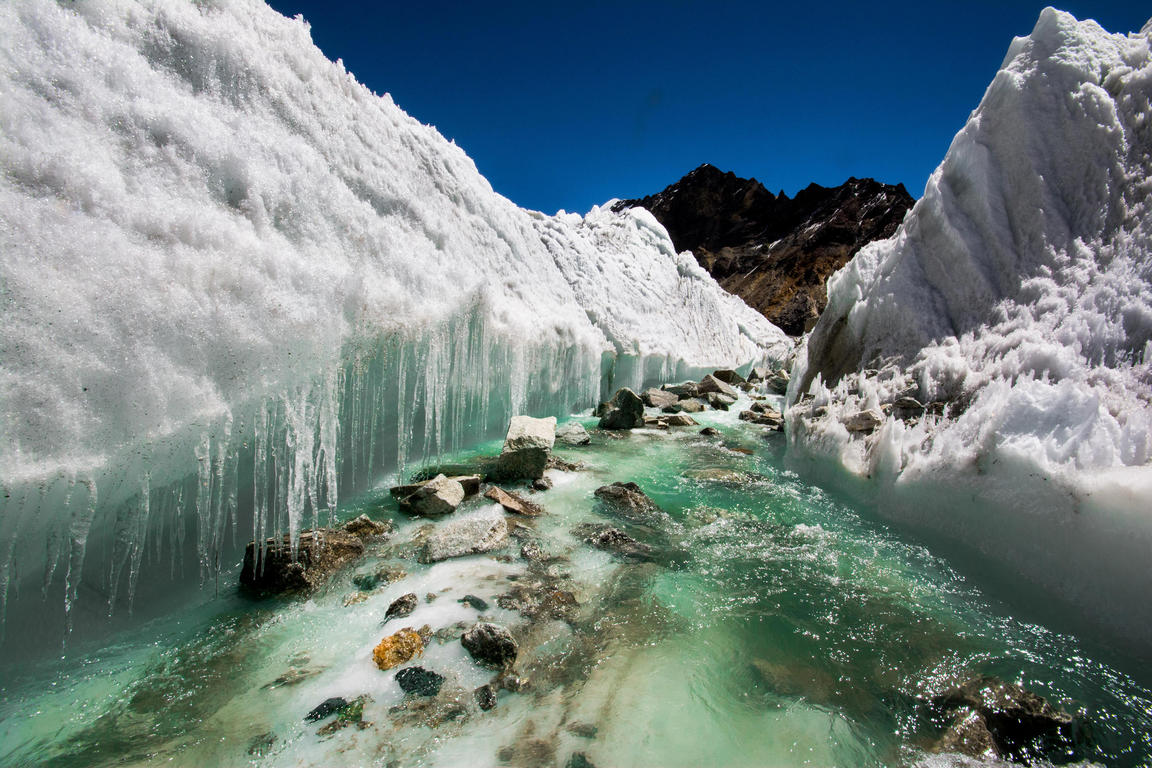 Pic: Sharada Prasad CS 2
5. Auden's Col Trek
Auden's Col is another high altitude trek that usually starts from the Gangotri, that includes crossing Auden's Col and descending the extremely dangerous Khatling glacier, which is so steep that you have to be tethered with ropes to manage it. It takes at least two days according to most trek itineraries. Then you go on to trek along the Bhilangana river, after which it becomes more about the joys of the trek than the fear of breaking your neck. You go through picturesque villages and find your way through trails in the forest, where the threat of wild animals will seem tame after having conquered the Col and glacier. The views, of course, will be magnificent. Auden's Col is crossed at 5400 metres above sea level, and the trek usually takes about two weeks for just the trek.
6. Goecha La trek
You know that I adore Sikkim. But I didn't have the permits to do the trek, which was because I was completely remiss in my planning, and has contributed to my obsession with reading for months before making a trip. Also because I was absolutely confident that I'd collapse on day 1. This is on my bucket list for sure; even if I have to train for two months and live without cupcakes to do it. You need about three days, and preferably help from somebody local, to get the permits. You start from Yuksom [EDIT: I was remiss in not pointing out that Pelling, West Sikkim, is the place from where most Goecha La treks start, from where you have to get to Yuksum], which is gorgeous, go on to Sachen and Tshoka. Watch out for loads of rhododendrons! Then you go on to Dzongri, from the top of which you get what are reputed to be the best views of Kanchenjunga. Then on to Kockchurang, Lamuney and Goecha La, by which time you'll get to 4950 metres above sea level. This can be done in a ten-day trek, and while it is challenging, it has more easy stretches than most of the others on the list. But the destination, in my eyes, is far more gorgeous than any other.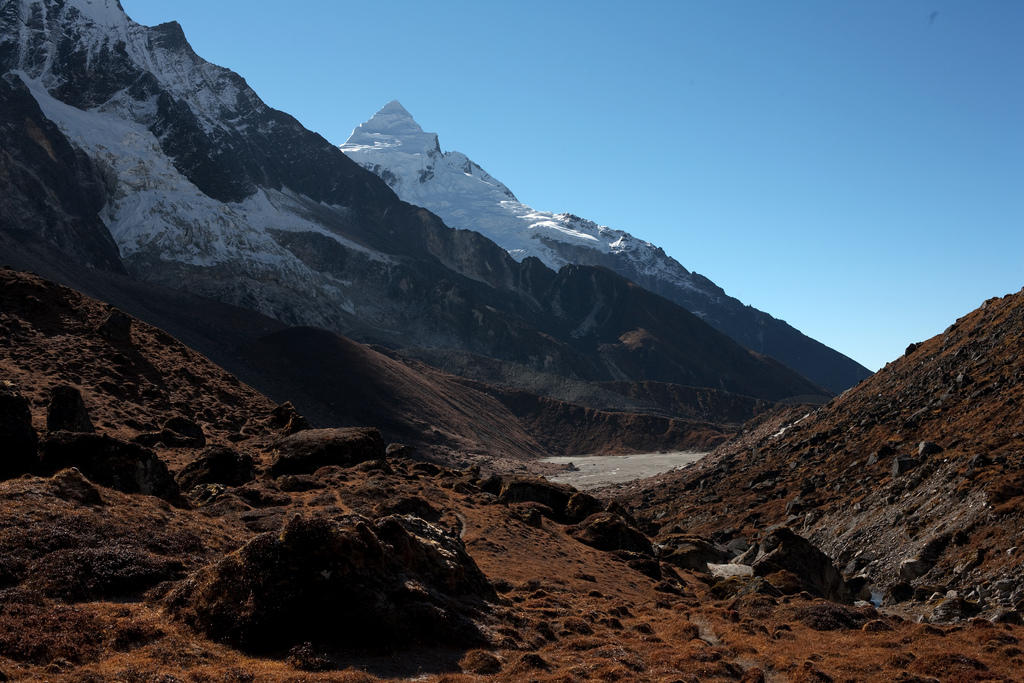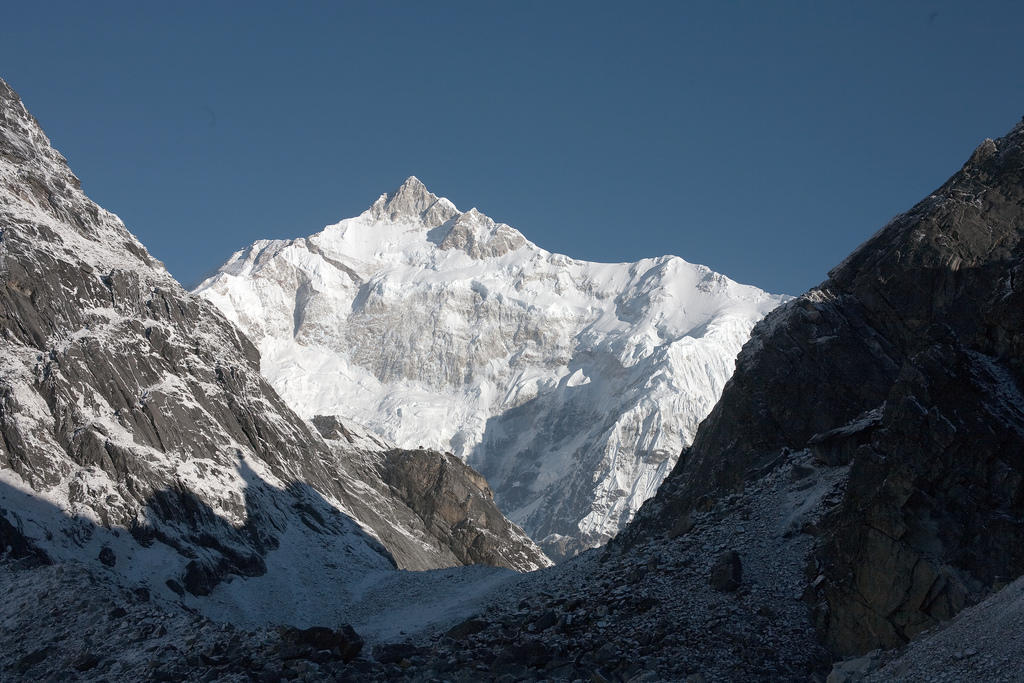 Pics: Francis Bacon 2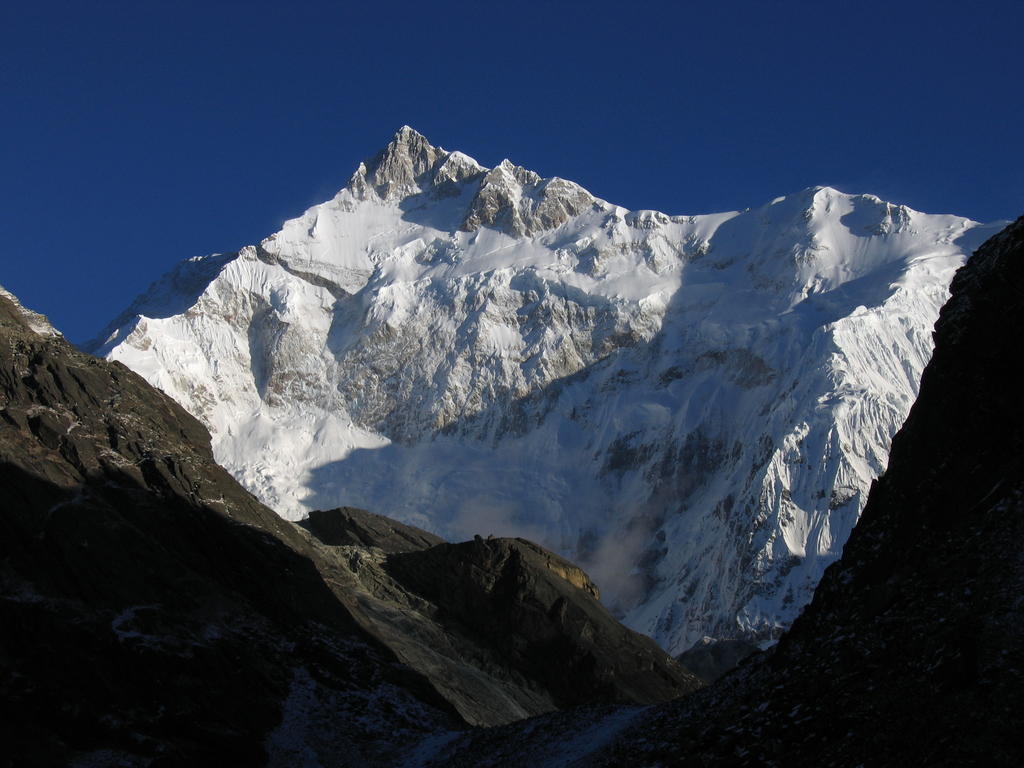 Pic: Kanchenjunga from Goecha La: Wikimedia, Ashinpt
7. Green Lake trek
Yes, I did mention that I love Sikkim. This one usually starts from Gangtok, and is in West Sikkim. It takes you to Green Lake, at the Kanchenjunga base camp, so it takes you to above 5000 metres above sea level. This is second only to the Goecha La trek on my bucket list. The route is via Lachen (gorgeous), Jakthang (gorgeous) and Yabuk (gorgeous – notice the theme?) to Green Lake, which is, you guessed it, gorgeous. It's not as difficult as most Himalayan treks and it's only the last stretch to Green Lake that will tax you if you're in reasonably good shape. This too can be done in ten days.
Since nobody has done me the favour of uploading a reusable photo, and I respect copyright, I give you one of where all known roads to Kanchenjunga ends. The Green Lake Trek takes you to the Kanchenjunga base camp, so it's fairly apt, don't you think?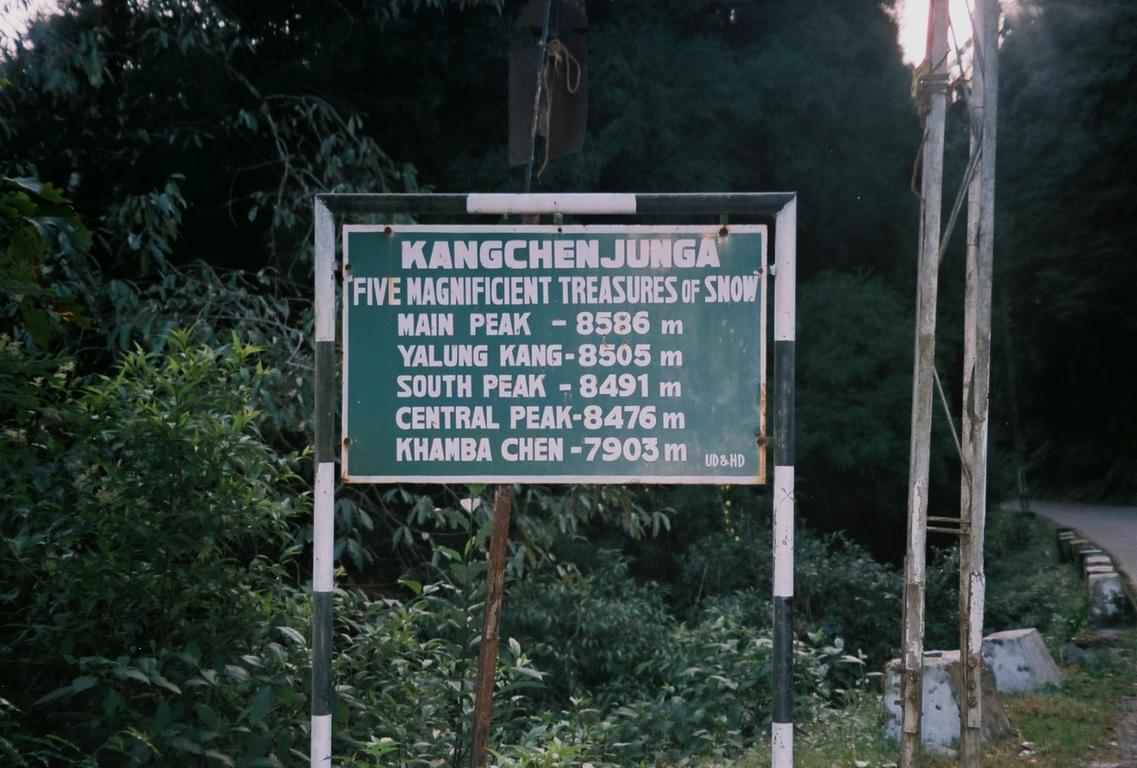 Pic: Nadeemmushtaque, Wikimedia