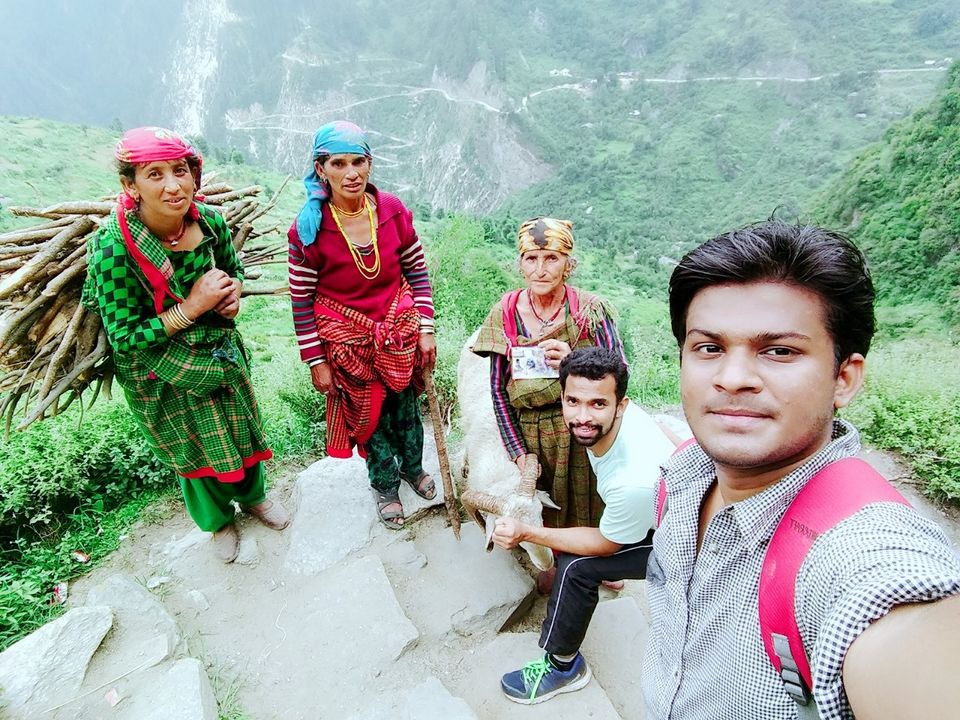 Himachal Pradesh has been everyone's bucket list. Many say they want to see Kullu-Manali or Shimla just going on the flow. HP is more than that, they are a heavenly abode rich in culture, food, and people. One has to explore smaller villages to experience these. This blog is dedicated to people who want more than the snow or a rich luxury stay.
This is a hill station next to Kullu, we have to stop en route to Manali and board a bus to Kasol, which takes like 1 hour. Winter season, Kasol is famous for its trek, and many foreigners, normally hippies, take a long break and stays to explore the wilderness of the red-eye and Israel foods. One would be wondering whats this red eye is, haha it's the best quality weed originating from Malana. This place is also good for foods such as shakshuka, momos, etc. other than winter times one can go for the Kheer Ganga trek.
Please note, there will be many people offering this trek but I suggest everyone be their own as the route is not that confusing. One can easily develop the steps by talking to locals or even following others. This way we get enough time to explore the places. One can sit some time in Parvathy alley if needs a break and feel the chill water. reaching upon there you can experience hot water from the natural pool, but it's mostly crowded in there. I suggest you explore, wait and experience it when it's less crowded.
Tosh is another hippie village to explore with some decent cafes with a great view of mountains. It's a simple trek. We rode our bullet to tosh (off-rode) as we were tired after kheer Ganga.
This was the most fascinating trek on my Kasol trip. The trek starts 21 km away from kasol. We took a taxi to reach our starting point. You will see the welcome board to malana village as the starting point. Initially, it's s slop and from there, our steep trek starts. We had a dog as always escorting us.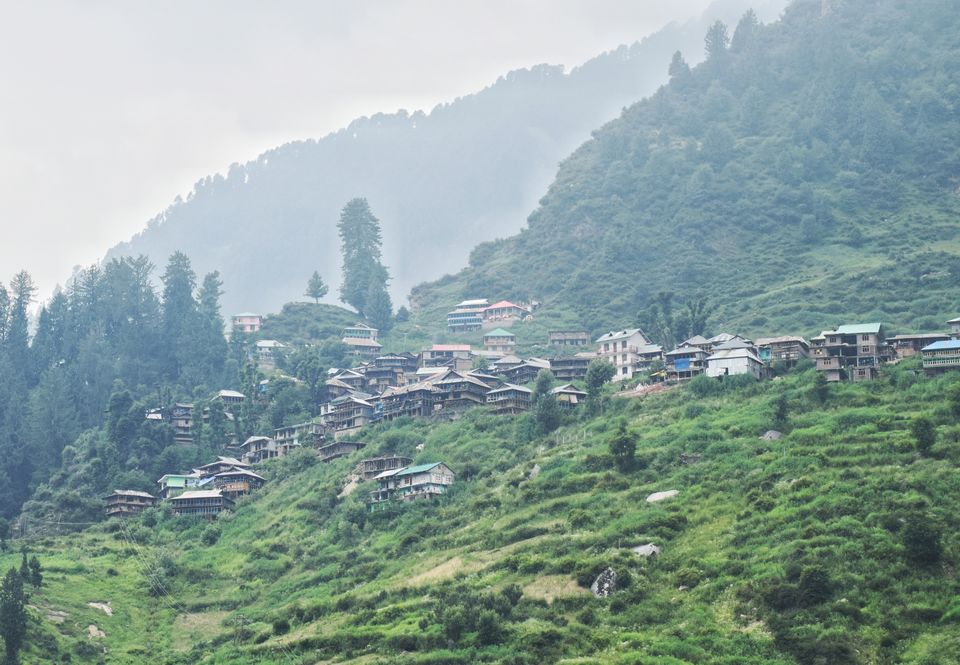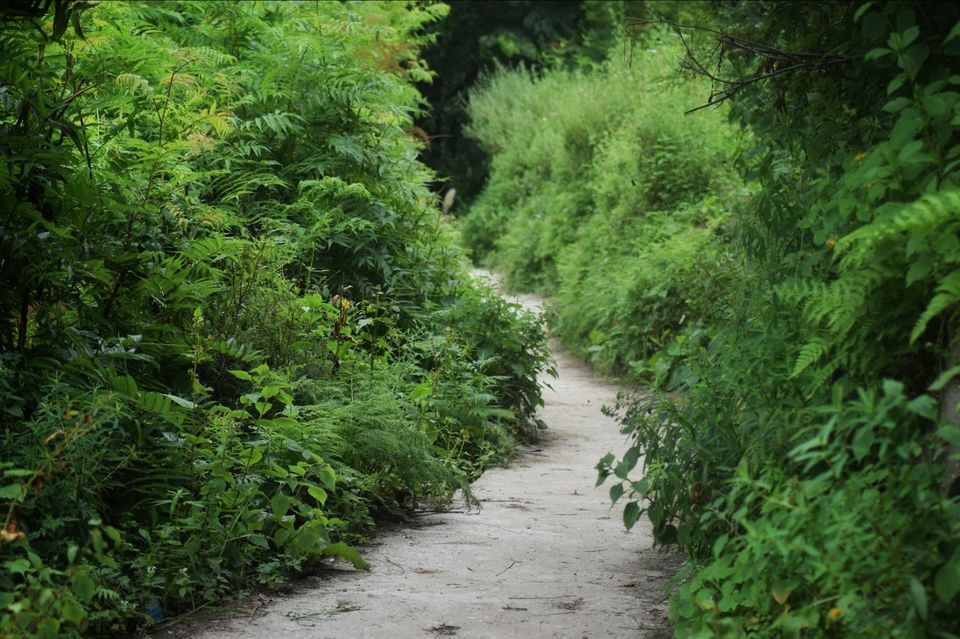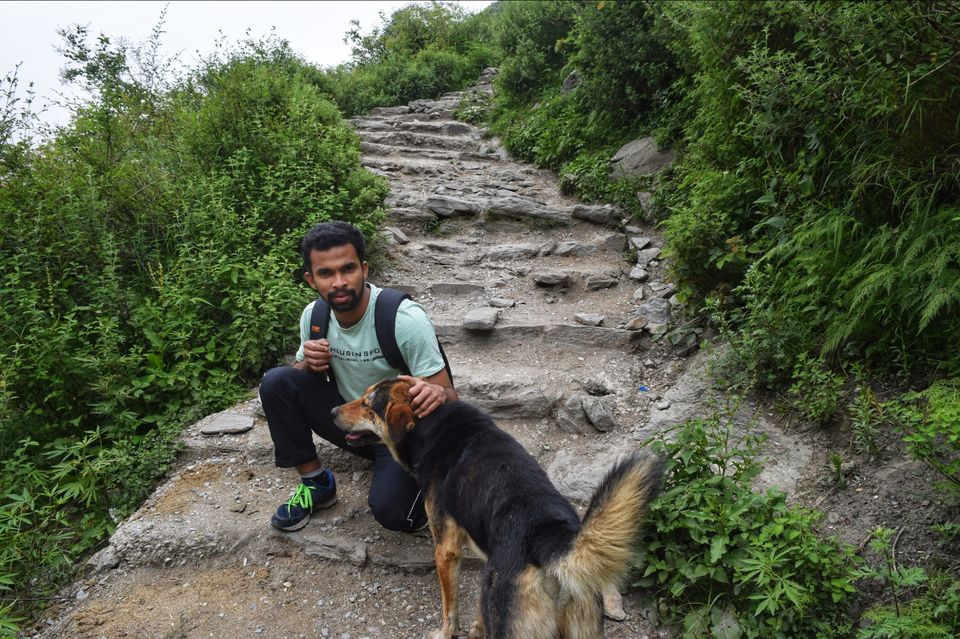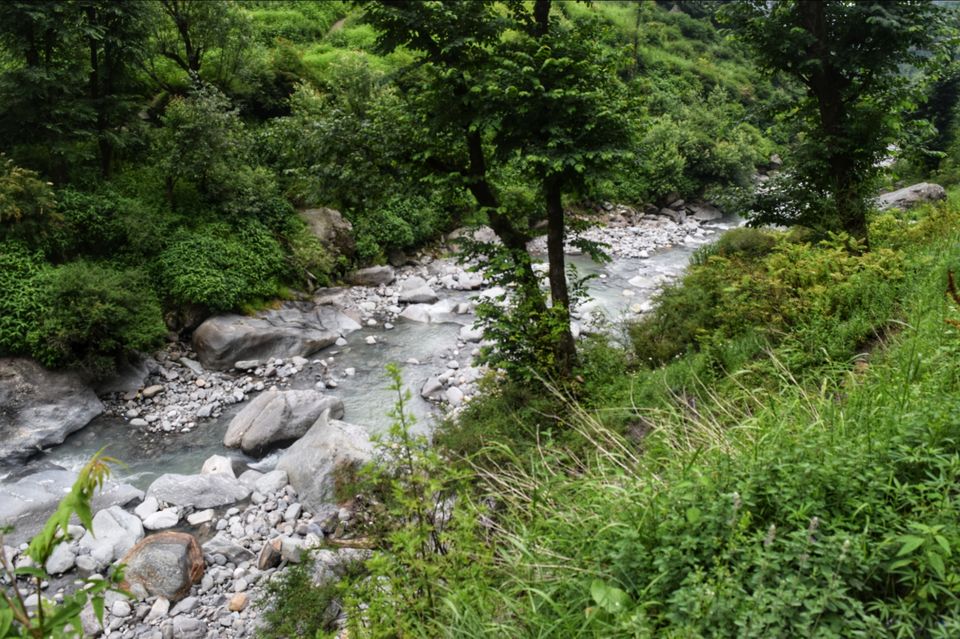 The people in this village collect woods for the winter season. Once the winter starts they cant come down as the road is too steep and would be covered with snow. While trekking I feel the fresh air that energized me to go beyond. On the way, we saw some old ladies collecting kindling but they refuse to greet us. They just turn backward and stood once we pass they resumed. They believe themselves as Indo-Aryans and they hesitate to meet or greet other people. The trek paths are green and here and there we can see the plants of weed. Once we reached the village, the photography was prohibited and I have to keep my camera aside. The village is so beautiful with wooden houses and people staring at us. We even saw ladies drying the marijuana plants, was worth watching. We sat there, had a Maggi, and decent back with a 5gm of red-eye. The people say that's the best and fresh hashish available in Malana and were true.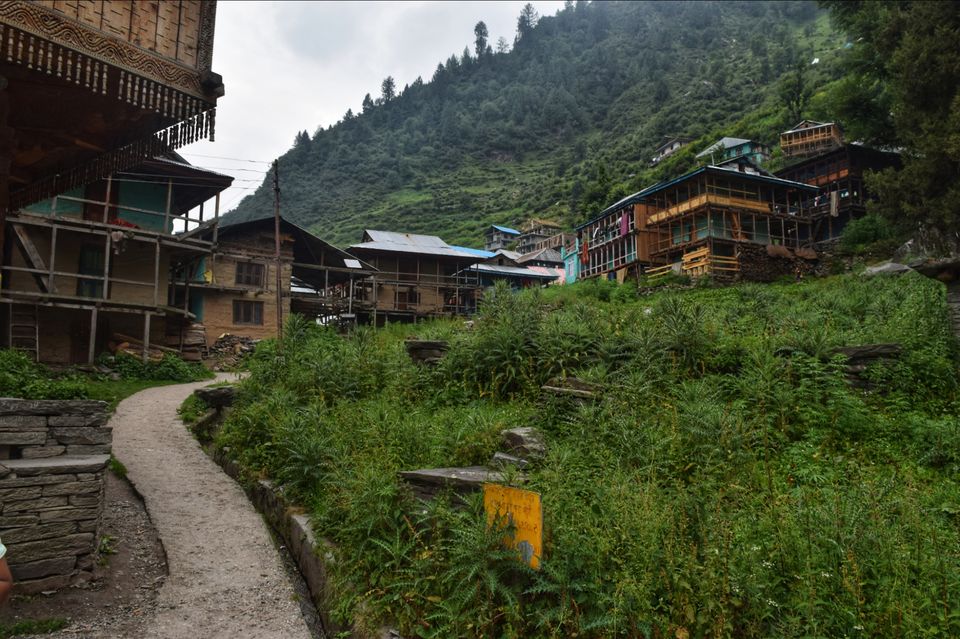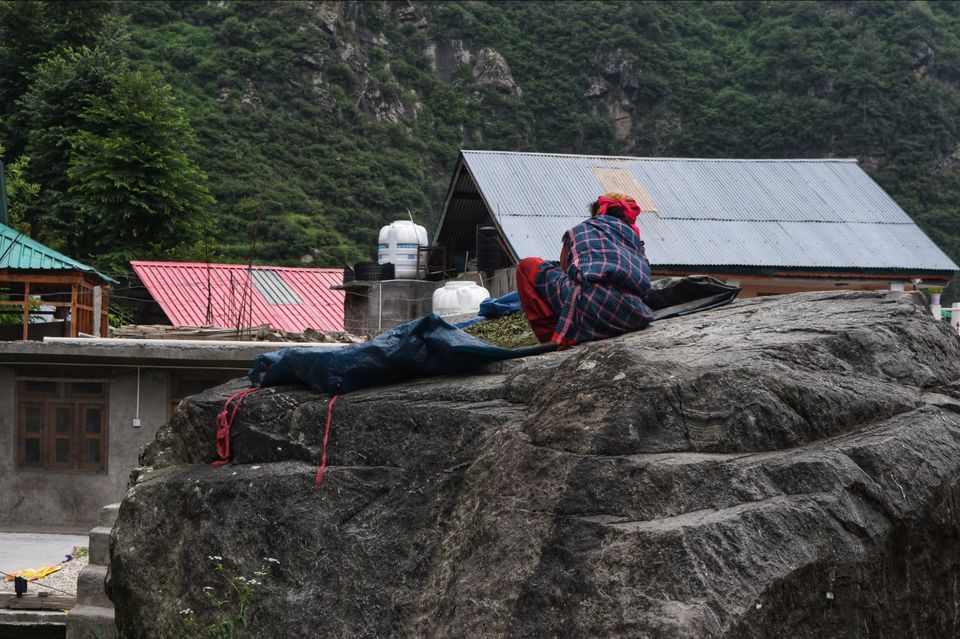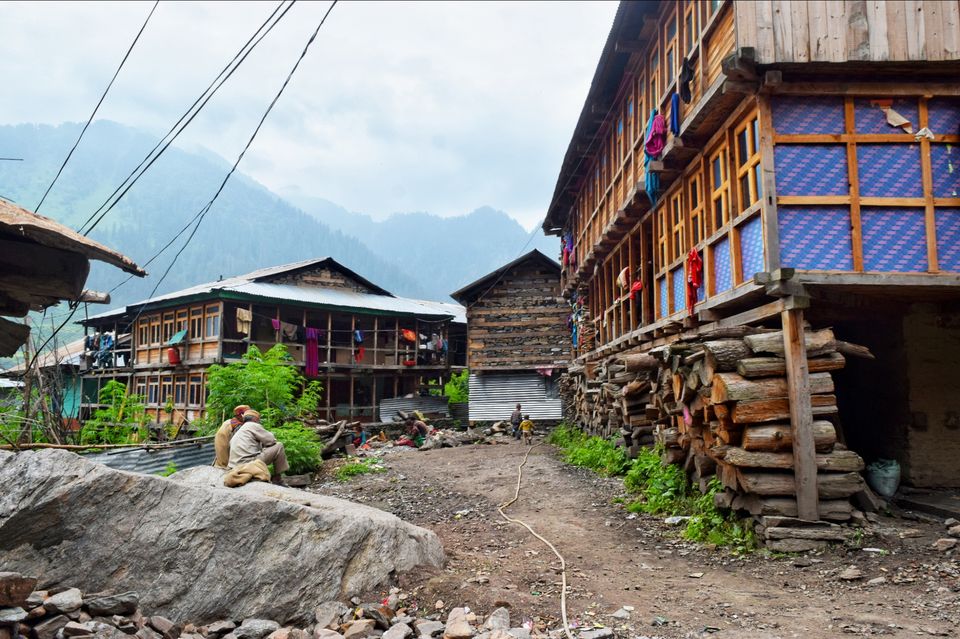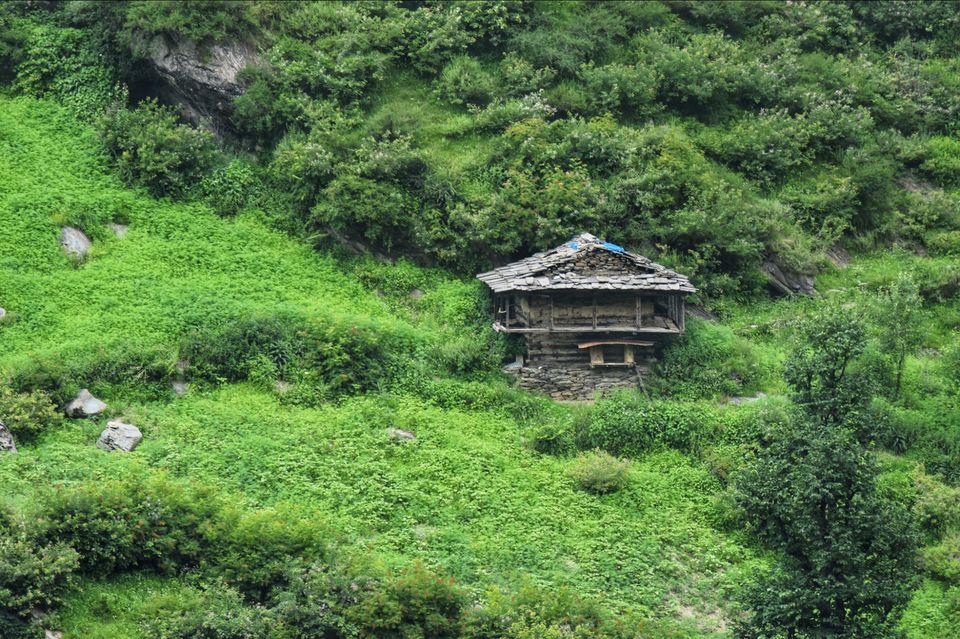 Manikaran is also a worth to visit destination if you are religious. It's a pilgrimage centre for Hindus and Sikhs. You would find good souvenirs there.