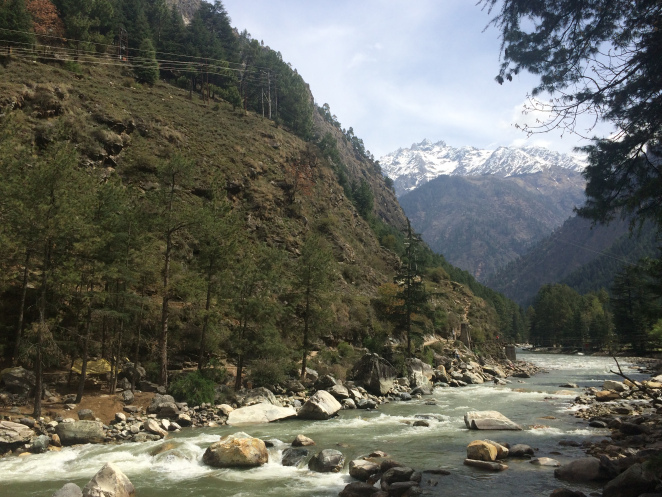 Tormented by the extreme heat of your city and looking for a weekend get away trip to a hill station? But the regular hill stations like Manali, Mussoorie etc. are jam-packed. Kasol is your destination. A small village located in Himachal Pradesh between Bhuntar and Manikaran approximately at a height of 1640 meters. Reaching Kasol is hassle free. Though there is no direct bus to Kasol, taking a bus to Bhuntar(located roughly 30kms from Kasol) would do it. Direct buses are easily available from Delhi to Bhuntar and take approximately 9-12 hours to reach Bhuntar. A cab or local bus from Bhuntar can be further hired to reach Kasol village which takes about 1.5-2 hours roughly. Situated on the banks of Parvati river, this village is also known as the weed capital of the country, if you know what I mean. The place is truly splendid and surrounded by gigantic mountains.
There are a number of places available in the form of accommodation which range from hotels, guest houses, holiday homes etc. There's this guest house called Alpine Guest House which is situated just by the sides of parvati river and has an exquisite view as you can see in the above picture. This would probably be the best place to stay in Kasol if you wish to connect with nature.
Kasol is famous for its Israeli restaurants and cafes which offer almost all kinds of cuisines such as Indian, Chinese and Israeli etc. It is often visited by people from all over the globe and is always at peace. The best mode of transport to travel to nearby excursions would be hiring a two wheeler which is easily available on the main road or one can also hire a cab. Nearby excursions include Tosh, Malana, Manikaran, Kheerganga etc.
Tosh is a village located approximately 37-40kms from Kasol village and can be covered by two wheelers easily. Although it should be kept in mind that the roads towards the end are not properly built and there's a rough patch filled with stones that lasts upto 2kms.
It will take approximately an hour or two to reach Tosh from Kasol. Tosh is a small village on the top of a hill guarded by mountains. It offers admirable views of mountains filled with snow. One needs to trek for approximately half an hour to reach the top of the village and the way is though the village only. The people of the village are very hospitable and will surely guide you to the right way. There are a couple of cafes near Tosh where delicious food is served. Villagers of Tosh also offer home stays at very minimal cost. The rooms of home stays are well maintained and quite cozy.
Another excursion is Malana, a village situated at a distance of about 22kms from Kasol. It takes roughly an hour to reach the trekking point of Malana. In order to reach proper Malana, one has to trek for approximately one and a half hour on foot. This is a treat for all the adventure seekers out there. Malana is an ancient Indian Village located in the state of Himachal Pradesh and is pretty much isolated from the rest of the world. It's said that beauties should never be compared, so shouldn't Tosh and Malana. Both of them are beautiful in their own way and a treat to the eye. The trek to Malana can be breath taking but once you reach on top, you will know how much was it worth.
Kasol is famous for local markets which offer antique products. They offer carry bags made of THC which are very trendy and durable to carry. Other things include Mufflers, Bongs, Sheesha, Scarfs, Wrist Bands etc. A walk through the local markets of this holy village is a must.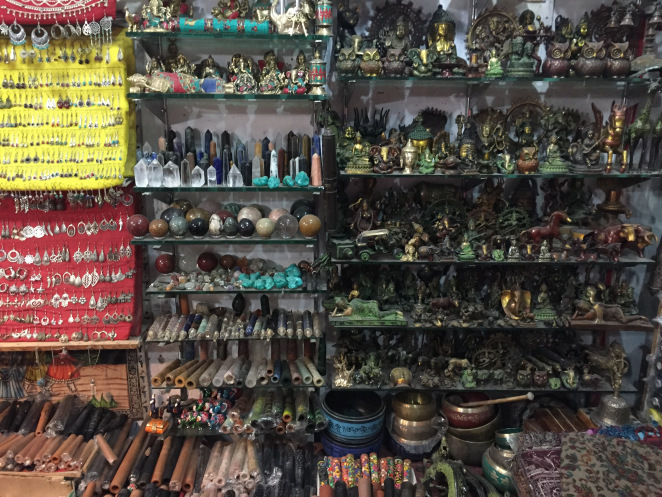 There may be a ton of hill stations out there, but you ain't gonna find one as peaceful as Kasol.
Go explore it and see for yourself, it hardly takes your weekend.
I don't need you to share this or like this. Just subscribe to my page and keep reading my further blogs. I'm a traveler and i'm here to bestow my knowledge to people who love traveling just like me.
I hope you liked it.
(All the pictures inserted are clicked by me and not copied from anywhere else.)
This blog was originally published on 'THETRAVELER50' .