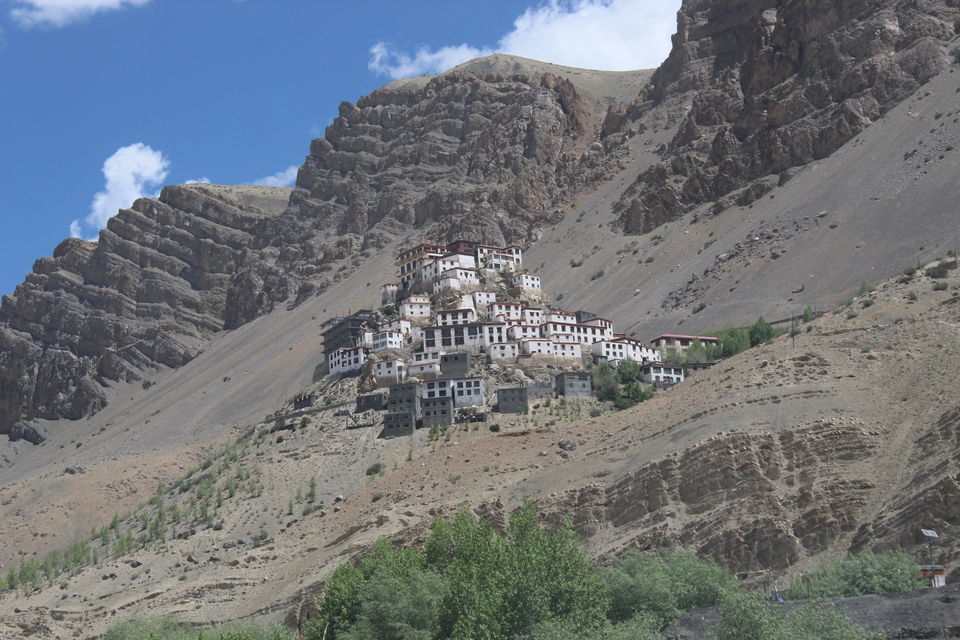 SOME JOURNEYS DO NOT NEED ANY ROADS,ONLY A WILLING HEART!!
I thought it was a beautiful dream, until I found myself living it.....
I don't know what all to write about SPITI, and also when i write this I am really concerend that increase in tourists in this remote area will not be good for it.
Not everyone can appreciate and understand the beauty of this place entirely. It will change you as a person, shakes you through your cosmic sleep, and makes you aware about energies that exist beyond the usual realm where we exist in this society.
SPITI is magic. A magic that will transform you and bring you closer to how your life should be.
Long winding roads and picturesque valleys presenting glimpses of cold deserts and snow caped mountains, with intermittened greenery and picture perfect villages welcomes you when you set foot into this place. Something changes in us with every turns we take on these mountains and we became more aware of our real selves.
A place can be lived and felt completely, if we became its reflection.
If you are planning to visit SPITI , I request you to keep in mind that you are visiting a place where the lack of human noise is what truly makes it different. This is a place where you can absorb, be lost in and hear the land, mountains, river. The first thought that strikes about SPITI is that it is not for the average tourist. The Land Of Surrealism promises amazing adventures - but only for those who have an adventurous streak in them. After all -
" The traveler sees what he sees, the tourist sees what he has come to see".
Bordered on all sides by the Himalayas, Spiti is located in Himachal Pradesh. Making it one of the coldest places in the world gets around 250 days of sunshine in the year. With the thick Himalayan snow, cutting Spiti off from the rest of the world for around 6 months a year. The summer months are the only time SPITI is directly accessible via motorway.
The term SPITI means "THE MIDDLE LAND", and the place is very appropriately named as spiti valley separates INDIA from TIBET. the terrain of this place is quite high and difficult. The Lahaul and Spiti district comprises of both the valleys, which are separated by Kunzum pass.
You dont have to be a strict nature lover to find the little surprises of this place. all you have to do is simply sit on the isolated slopes and look at the scenic landscapes around yourself.
Spiti Valley is known for housing some of the oldest monasteries in the country, such as Key Monastery, which has a fort like structure and has a stunning Buddha shine on display. Other monastery you can visit include the Tabo Monastery and Dhankar Monastery. Tabo Monastery is the favourite of DALAI LAMA and one of the oldest Buddhist Monasteries in the world.
The life at SPITI often leads to monastic forms of living for most of its inhabitants. People of spiti are superstitious - they talk of healing trees,spirits and monks possessing magical powers. Try and live the experience with all your senses , the sight, sounds, smells, temperature at various times a day, at various places. The cool breeze and the harsh sun against your skin at the same time.
Please be mindful of this ecosystem. And maybe this place will give you a true inner experience of heaven.
I am planning to visit SPITI again soon since one trip is too short to familiarize oneself with this artwork of the Almighty. I have seen the spiti in summer let's see what spiti has kept hidden inside in its winters.