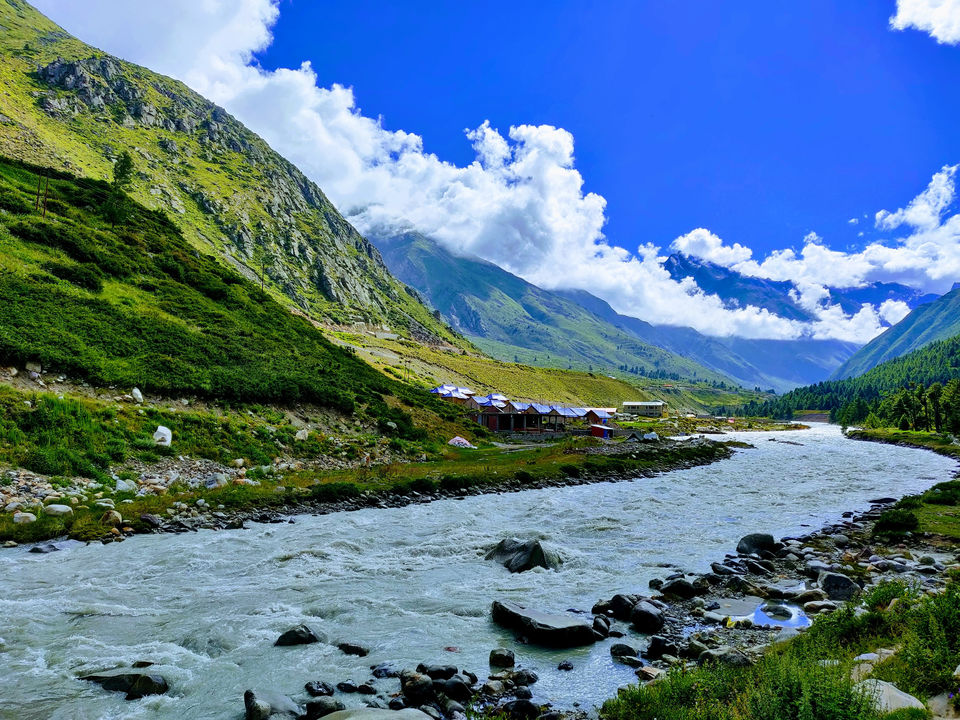 Take every chance you get in life, because some things only happen once.
There are some places you need to visit at least once in your lifetime. One such place is the Spiti Valley. Located in the Himalayas, it is a place you can give your heart to. So I packed my bags and excitement and left.There are two ways to reach Spiti from Delhi. One-via Shimla and the other-via Manali. Our plan was to get to experience both and hence decided to go via Shimla and come back via Manali. We started from Delhi in a Himachal Transport bus at around 11 in the night and reached Shimla early in the morning at around 7. There we got into tempo travellers and started our journey towards the valley.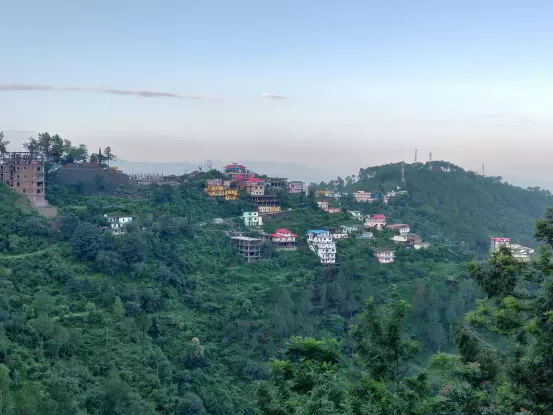 We were quite hungry as we had been traveling the entire night. We stopped at Narkanda where we had these amazing Parathas with Maggi and Chai with a view. This was just enough for me to have high hopes from the trip as the taste of the food is directly proportional to the quality of the time we are going to spend. Our first destination was to be Chitkul. And we started for that.
The clouds looked so clear that one look was enough to get a big smile on your face. Blue, green and white had never looked more beautiful. Rest of the journey went by playing Dumb Charades with the group. To add to the beauty of the journey, river Sutlej was flowing alongside all through the way till Chitkul.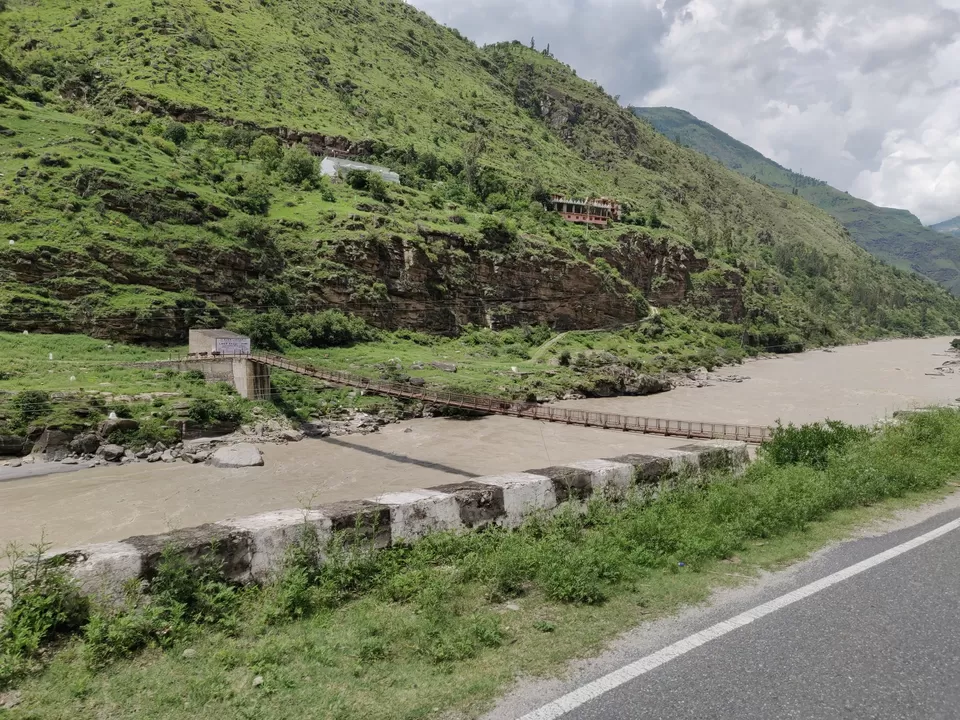 It made our journey less tiresome. Finally we reached Chitkul, our first stop in Spiti Valley. Chitkul has the cleanest air in India. We stayed in Swiss tents which were curated alongside the Baspa river.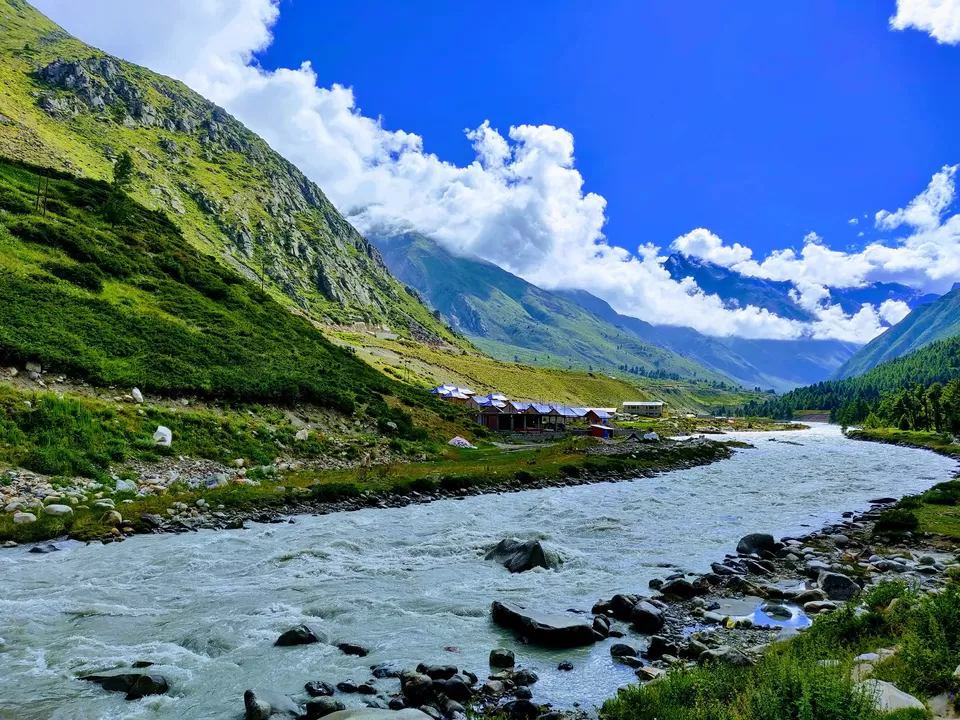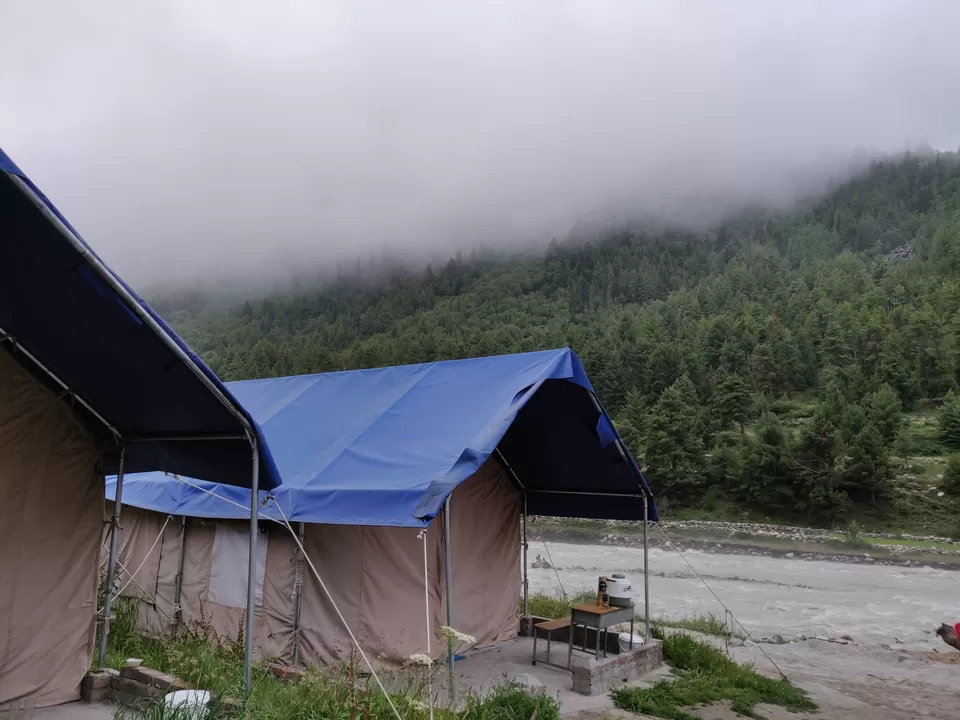 The moving water was such a treat for the sore eyes. We were all so tired but again, we were excited to be there. It was time to party – drink and dance.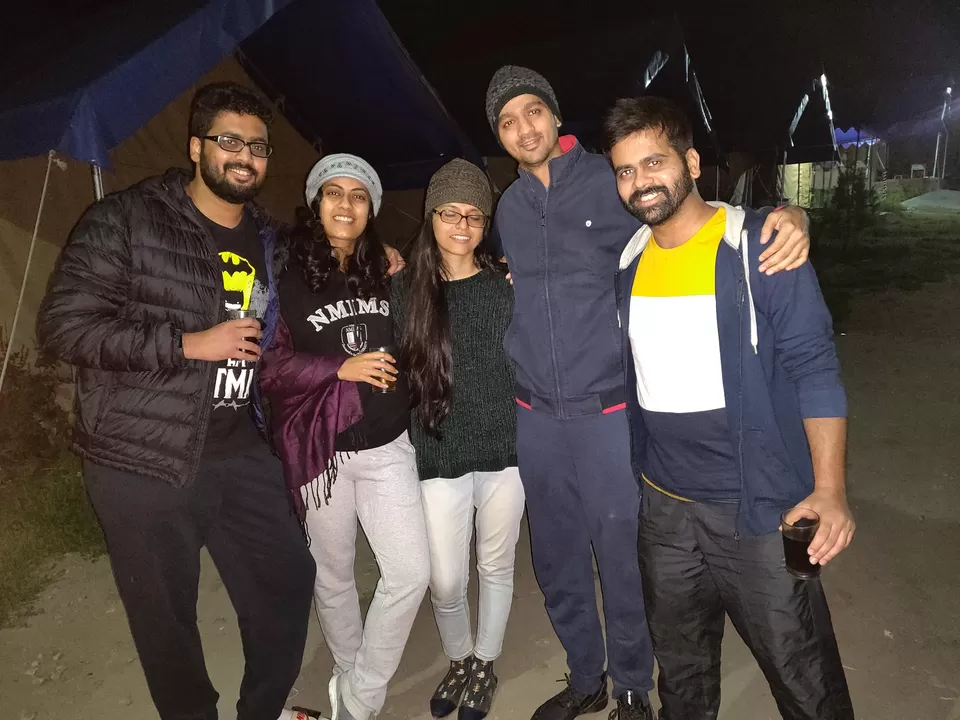 The next morning, woke up nice and fresh. The only expectation was for the sun to not come up and let me enjoy sitting besides the river. The view was as if the clouds were covering the river from the sun for my sake. The clouds were so close that it made me want to chase and get hold of them. The steaming morning tea had never tasted better. Although we just had breads, parathas and tea for breakfast, but the experience was no less than one you get in a 5-star hotel with a view. Post breakfast, we packed our bags and visited the Chitkul village. The 500 year old wooden temple and the wooden houses were a treat to look at. We ended our Chitkul stay with a nice cup of tea at Aakhri Dhaba.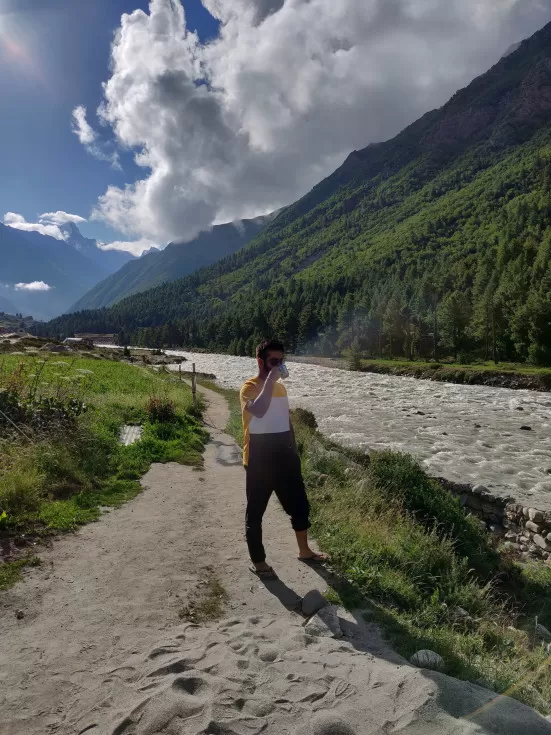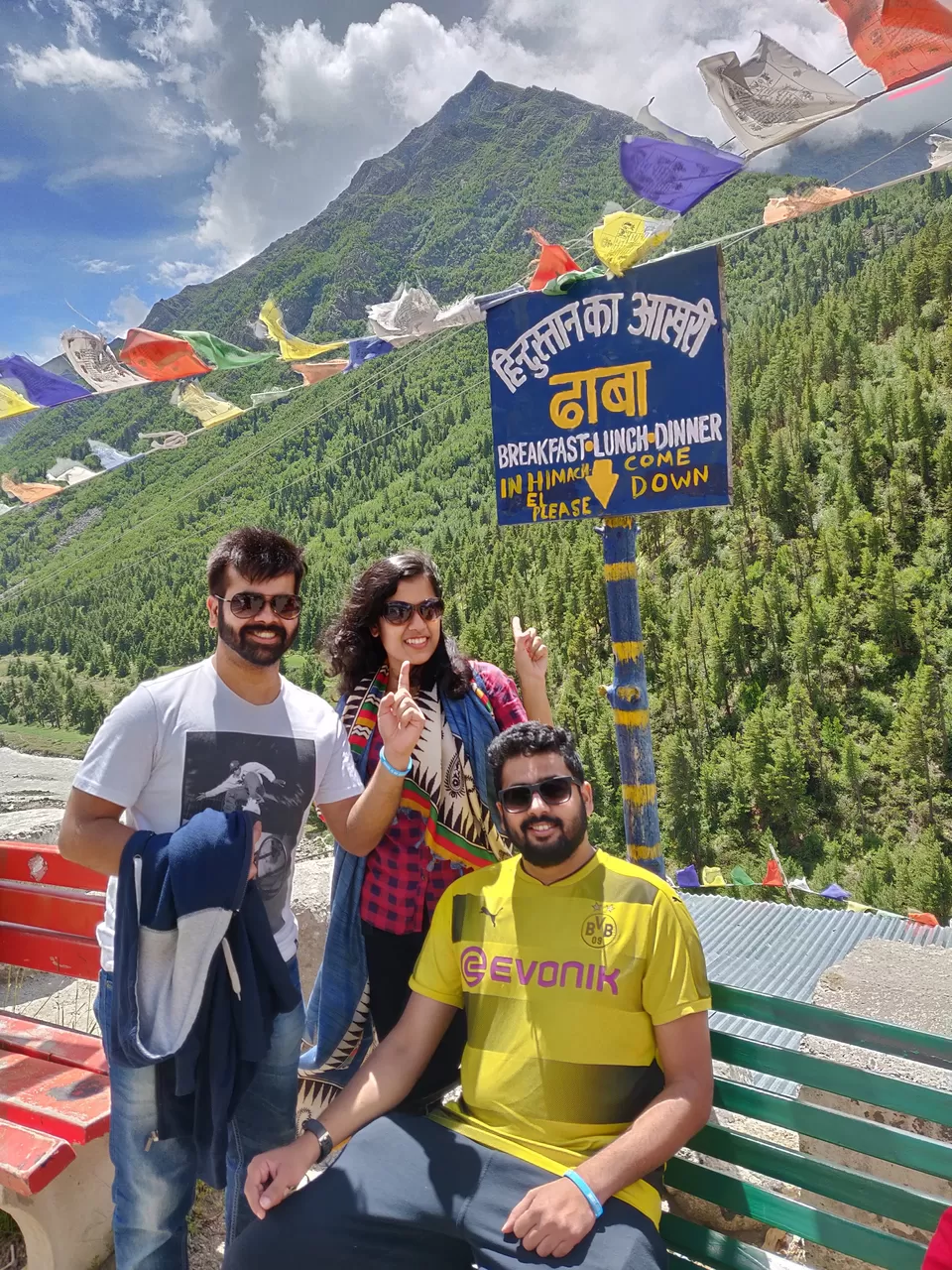 We then left for Nako. It is famous for the Monastery and the lake. But due to some issues, we could not get rooms in Nako and hence we decided to stop at Chango instead which was around 10 kms from Nako. There we stayed in a nice guest house. We had some Maggi for dinner and played some Uno and then went to sleep.
Our guest house had such huge apple and apricot trees. That feeling of plucking them and eating them then and there was surreal.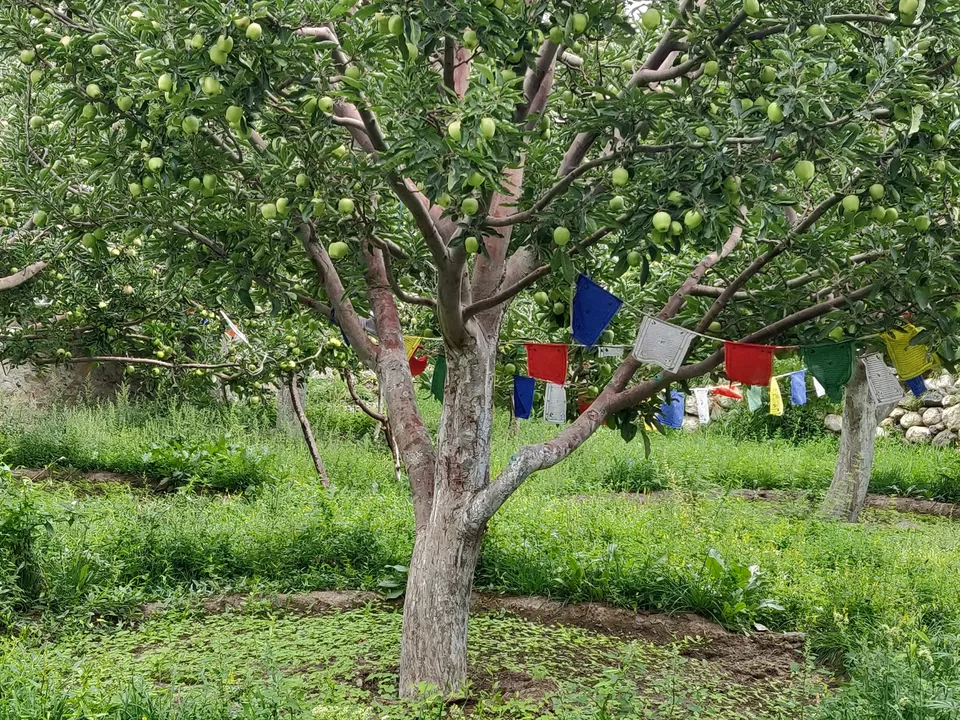 We then left for Tabo Monastery. On the way we stopped at Gue. The Gue Mummy is believed to be 500 years old. It belongs to Sangha Tenzin, a Buddhist Monk who started the self-mummification process while still alive.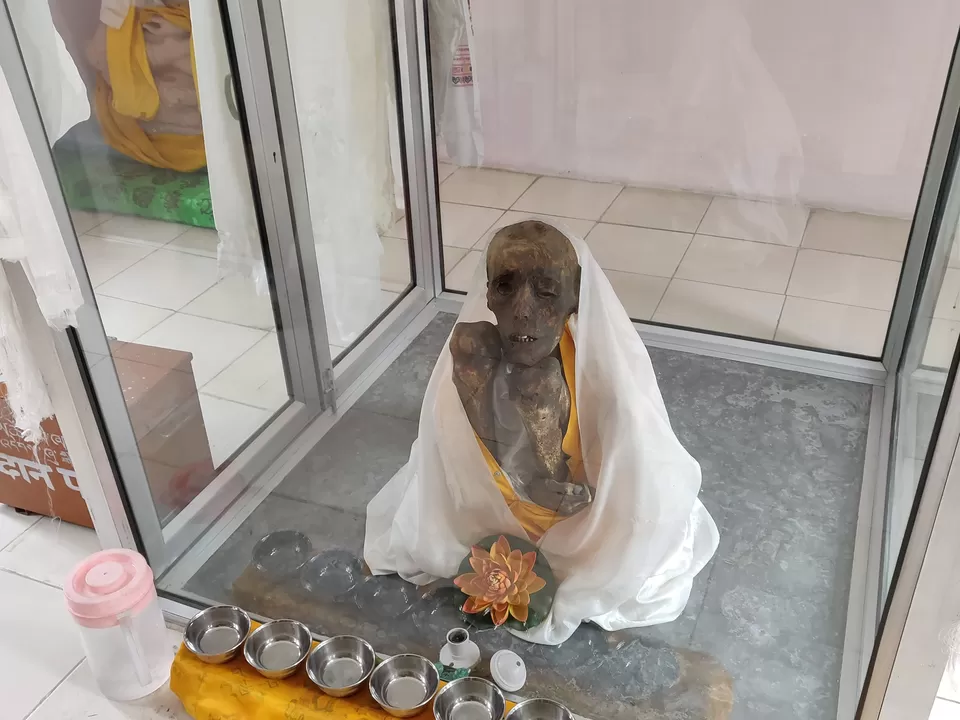 Got a chance to interact with a Jawan patrolling on the borders (China border was around 12 kms from there). Talked with him about his family and where he is from, about the harsh weather conditions during Nov-May in the valley.
After Gue, we visited Tabo Monastery which is one of the must visit places in Spiti Valley. It is the oldest continuously operating Buddhist enclave. The paintings here are well preserved and tell a lot about the culture and history of the Buddhists. One can shop some Tibetan stuff from the shops inside the Monastery.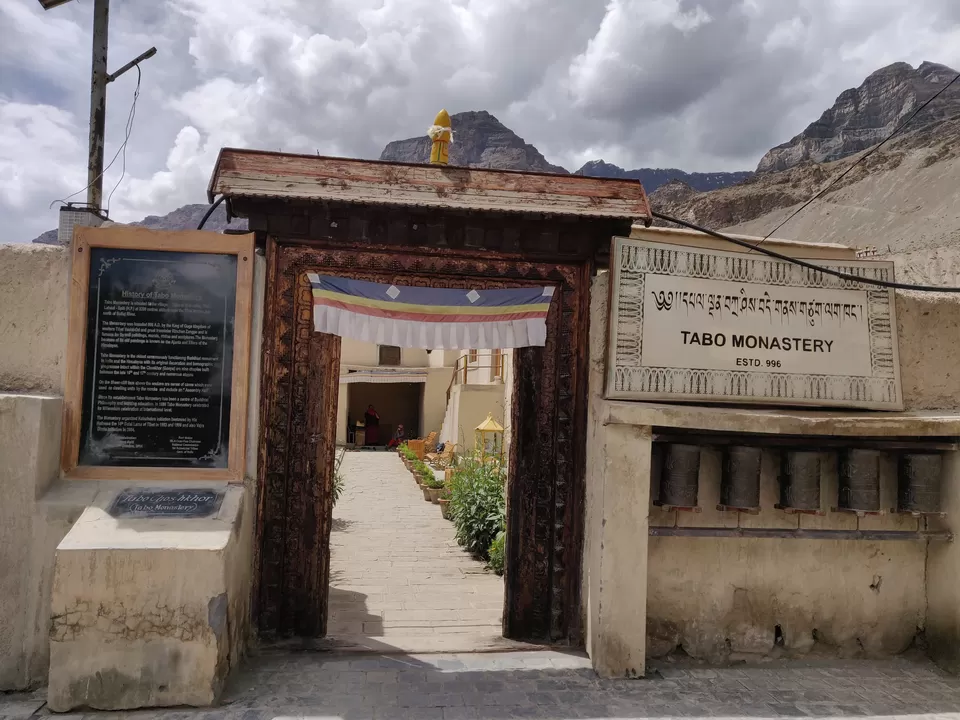 Post that we visited Dhangkar Monastery (Gompa). It's name means a Fort on the Cliff. There is a silent cave where you feel so cut off and at peace that we sat there for about 10 minutes without a word and any visible movement.
Then after a lot of deliberation, we started our 3km trek to the Dhangkar lake. It was a difficult trek and took us around 1 hr to reach. But it was totally worth it. The lake is situated at a height of 4100 metres.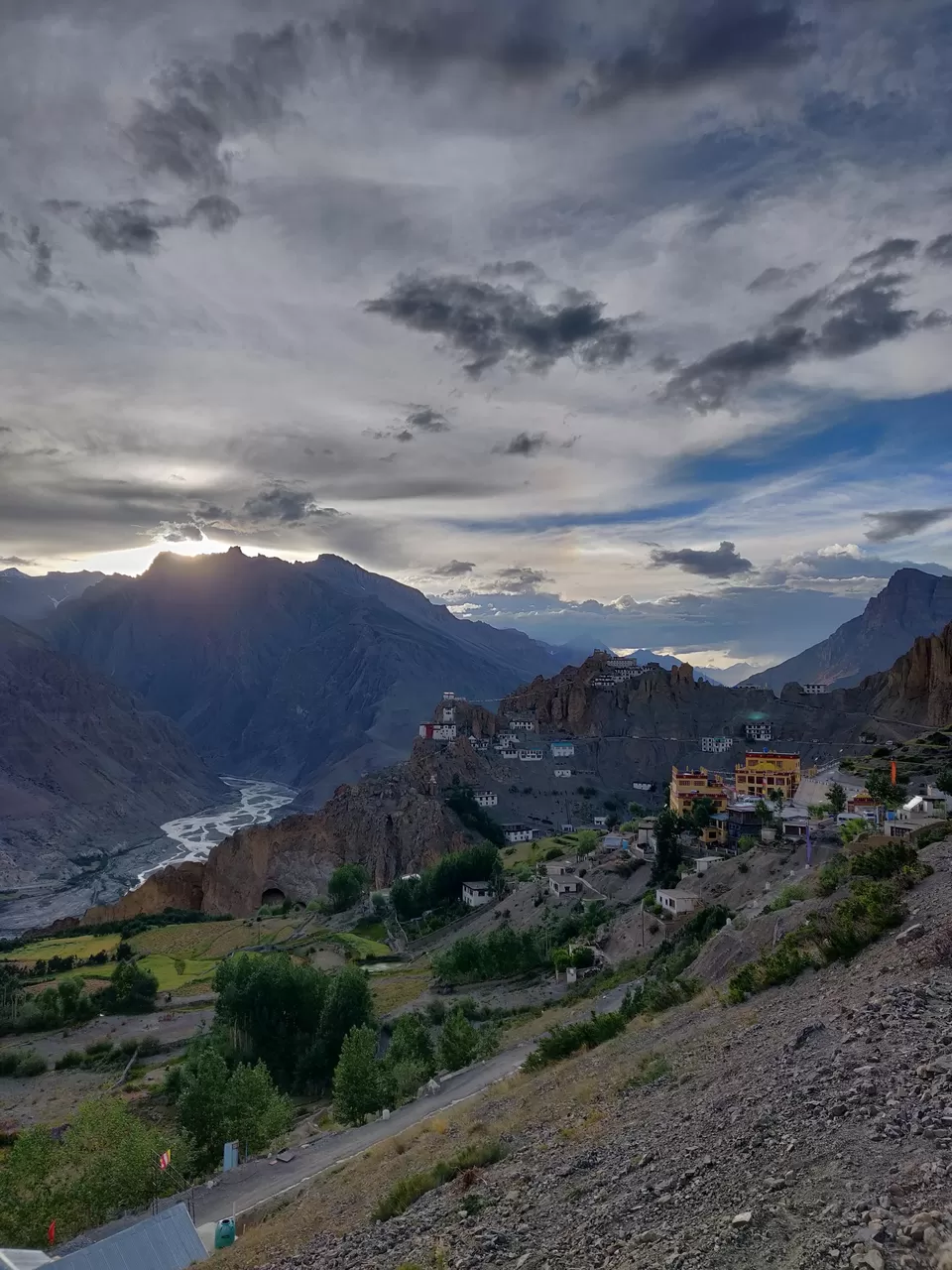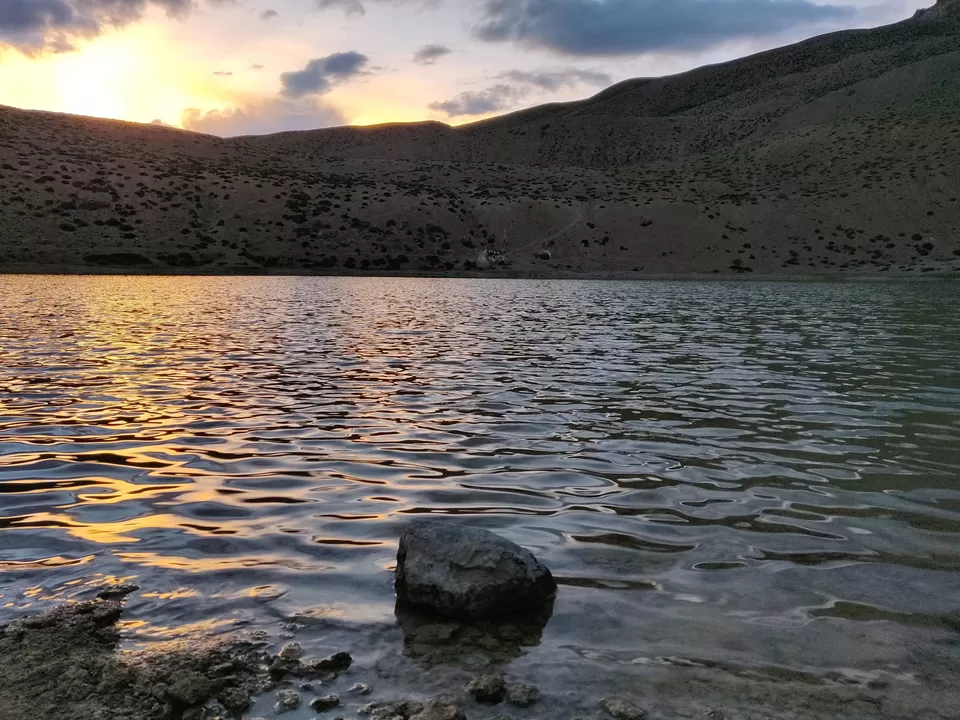 The trek back was amazing as it was all dark and there were some really narrow trails on the way. We could not stay back for a lot of time as it had become really dark. Finally after a hectic though eventful day, we came back to the best hotel of our stay which was in Kaza. Kaza is the largest township and commercial centre of Spiti Valley. We were so tired for anything. So we just had dinner and slept.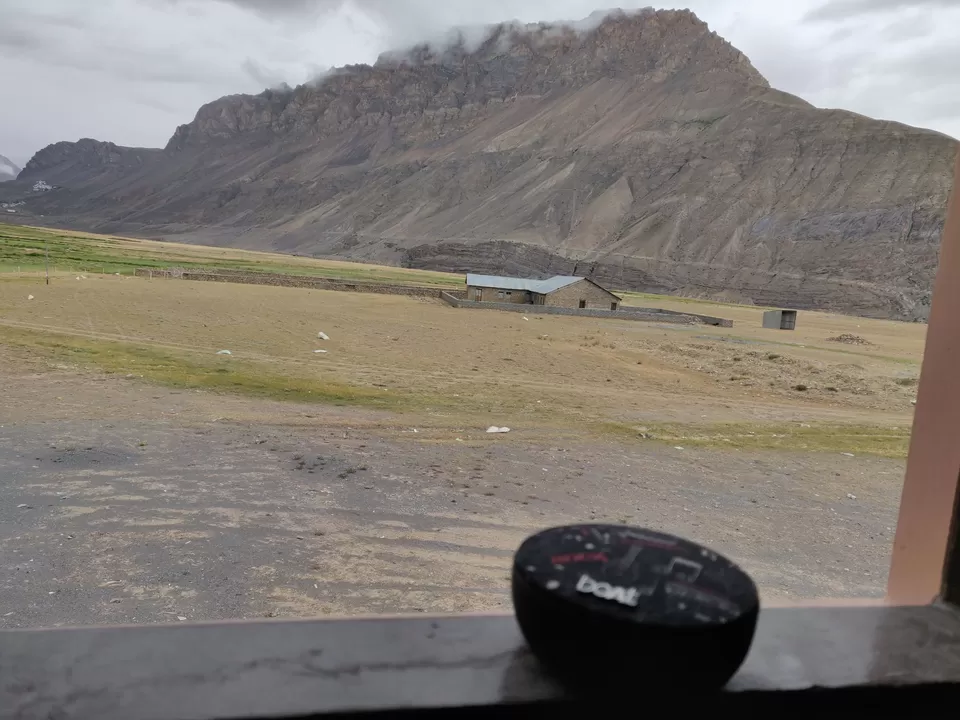 The next day, we woke up fresh and had an amazing breakfast. Our first stop for the day was Langza which is around 2 hours drive from Kaza. The major attraction there is a 35 ft statue of Buddha which is believed to be more than 1000 years old. Langza is also known as the Fossil village as there are plenty of fossils of marine creatures and plants are found here under the rocks.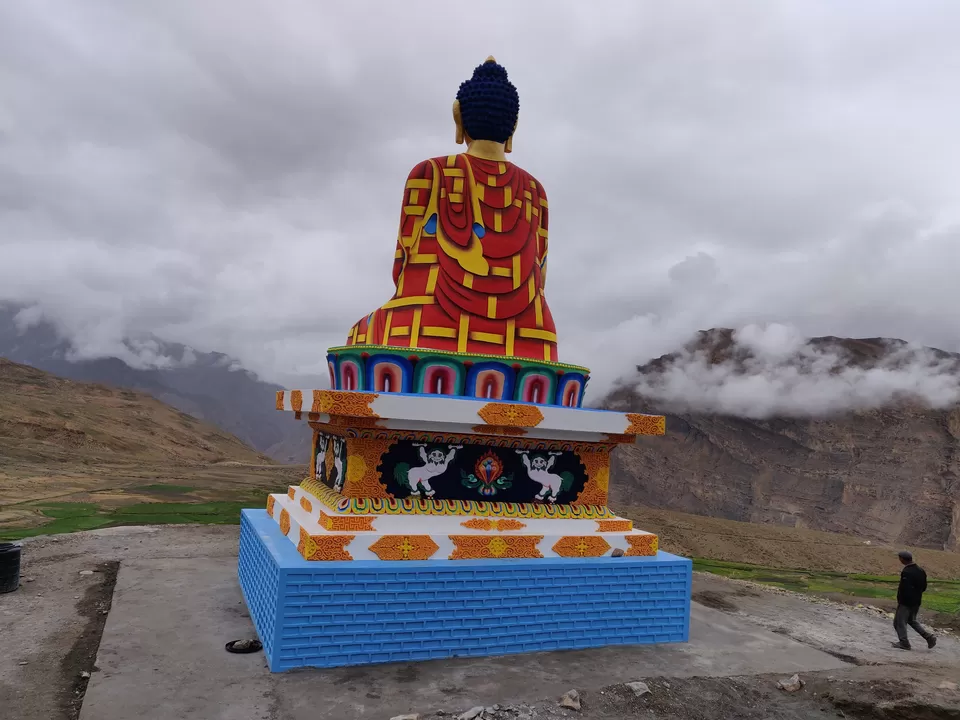 We left from there to reach Komic village, the highest village (around 4600m) connected with a motorable world. Due to its height, very few people live here. There is nothing much to do here but we got to play Volleyball for around half an hour there. It felt nice playing volleyball at 15000ft.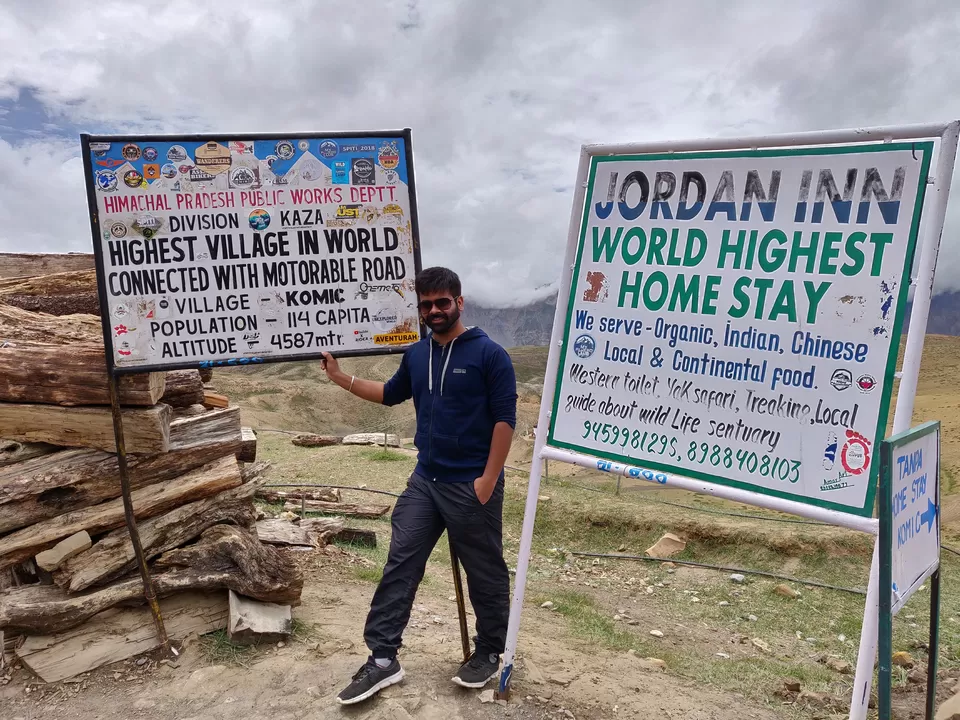 Our next stop was something quite exciting, Hikkim. This place boasts of having the highest post office in the world which connects this isolated region to the rest of the world. It also acts as a bank for the villagers to deposit money.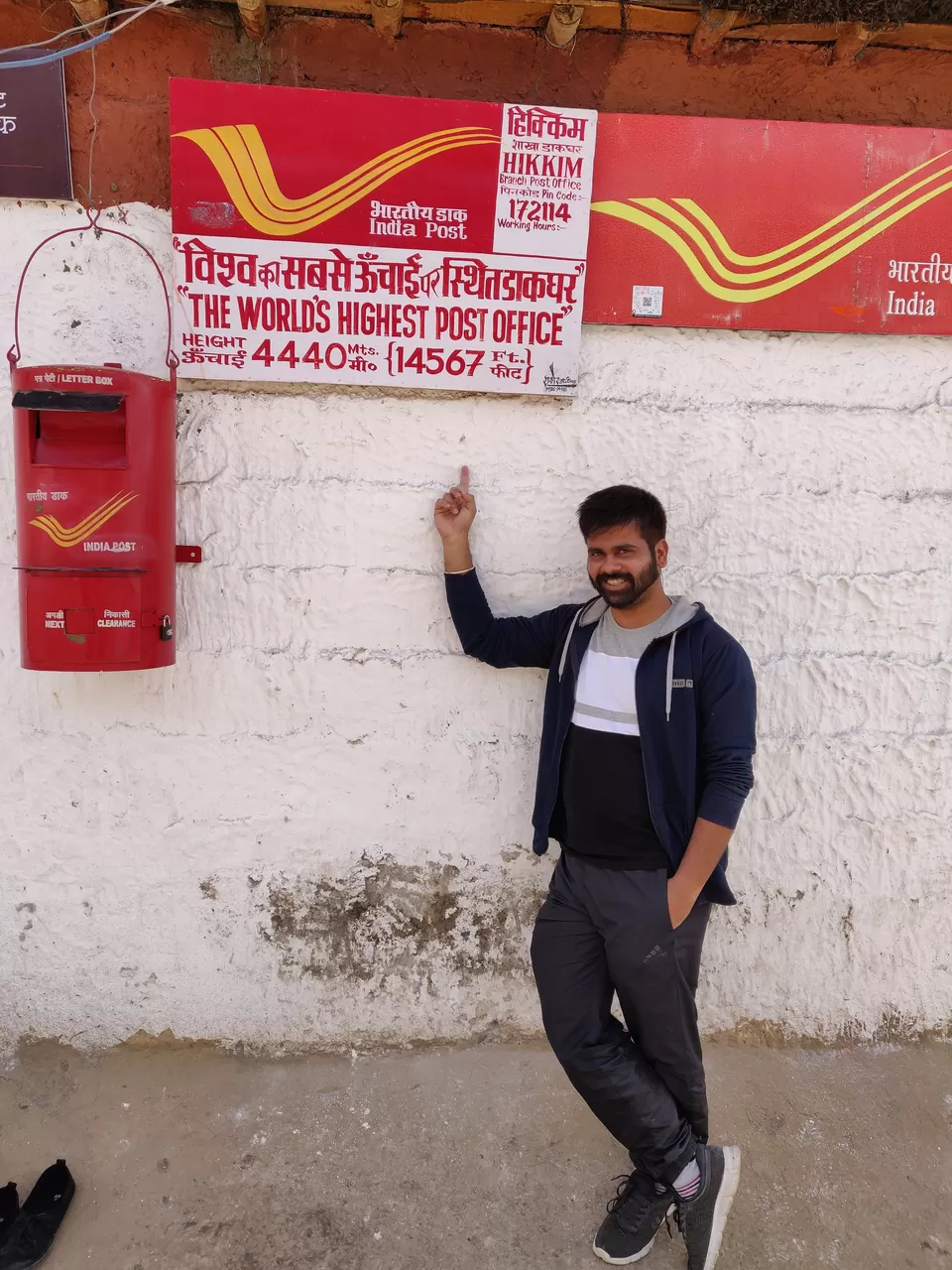 Rinchen Cherring has been doing the dream job of being the Postmaster there since the last 36 years. People were so excited to post their letters from there. Even I sent it to few of my loved ones including myself.
Came back to Kaza market and shopped a bit. It was a good market for the place we were in. We ate a lot at a nice restaurant. Chicken, pancakes and what not. In the evening, we went to Key Monastery. It is the biggest monastery in Spiti Valley and a religious training centre for Lamas. We went in one of the caves and got to interact with a couple of Lamas. They were quite nice to us. They were welcoming and had humour while taking. They offered us tea and we talked about various things, their vows (35 total, 5 major), some of which were very basic and some of which were beyond our thinking, They told us about their typical day, how they got into the Monastery and how hard their life is in the Monastery. It was a long hectic day again and we dozed off after a nice dinner.
Our journey to one of the most beautiful and most anticipated places started the next morning. I am talking about the Chandratal lake. En-route we stopped at Kibber and roamed around the village. one of the differences I observed is that the houses here are made of stone rather than wood or mud, as is the case with other places in Spiti. Kibber has a monastery and a wildlife sanctuary which we unfortunately could not visit due to shortage of time.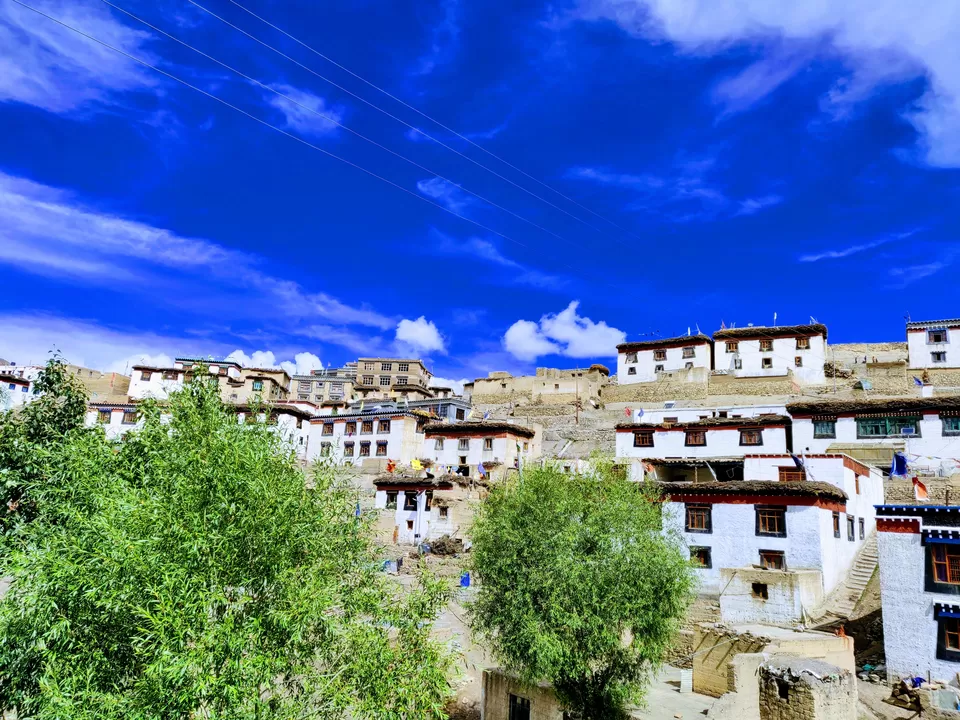 Further ahead, we crossed the Chicham Bridge, the highest bridge in the entire Asia, located at a height of around 14000 ft. It took around 15 years to construct this bridge.
The ride from Kibbar till Lossar was breathtaking. I haven't seen a more picturesque landscape ever. I was constantly looking out of the window for around 3 hours. It was as if we had reached a different planet altogether. To all travellers out there, please take this route to reach Chandratal Lake from Kaza as you would not want to miss this picture perfect movie.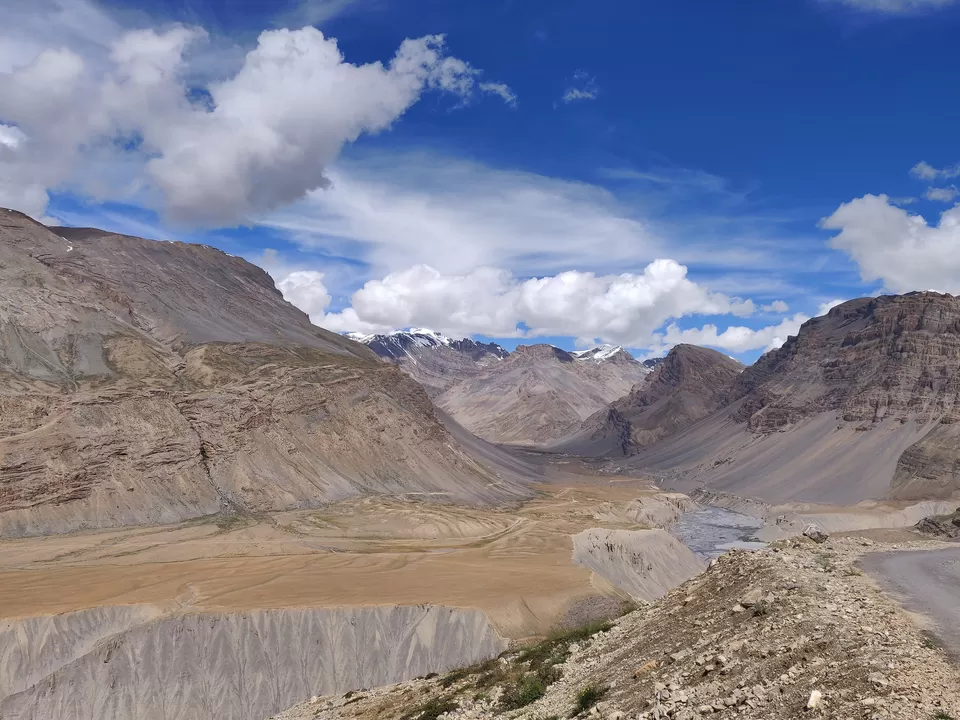 We then passed though Kunzum pass, located at a height of 4600m, half the height of Mt. Everest. It was a beautiful place and one can get some nice pictures clicked.
Our next stop was the camping site for Chandratal lake.
From there, It was a 3km trek to reach the lake and when we reached, my eyes could not believe what I saw. It was as if we had reached some other planet. The lake was love. The name Chandra-taal (Lake of the Moon) comes from its crescent shape. So gorgeous and so pure and clean. The color of the lake keeps on changing from red to blue to emerald green due to the reflection from the sun. We stayed there for around 3 hours. As the sun started its descent, people started descending as well. But we decided to be a bit adventurous. We left the last when it was really dark and cold just to get some good clicks of the lake in the moonlight. We started singing just to divert our attention to the bitter cold. The trek back was a bit scary. We had to overcome dark, unbearable cold and less oxygen to reach our campsite. When we reached our camps, we were shivering. Rum was our friend that night.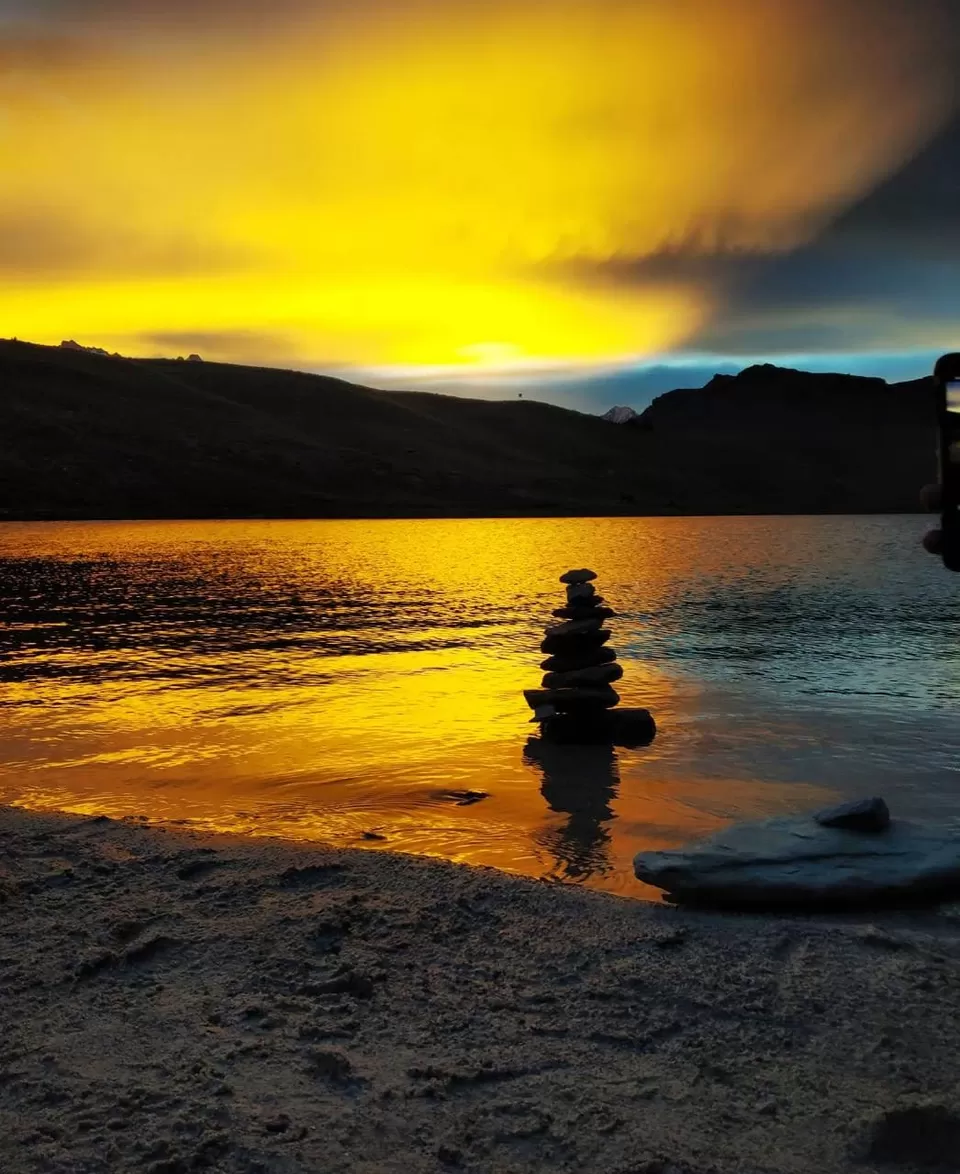 We left for Manali as early as 5 in the morning. The Spiti-Manali road is one of the most treacherous roads. The roads are far and few. One has to cross a lot of river crossings and roads laden with stones and flowing water. Beware especially of the Chota Dhara, Bada Dhara and the Paagal Nala.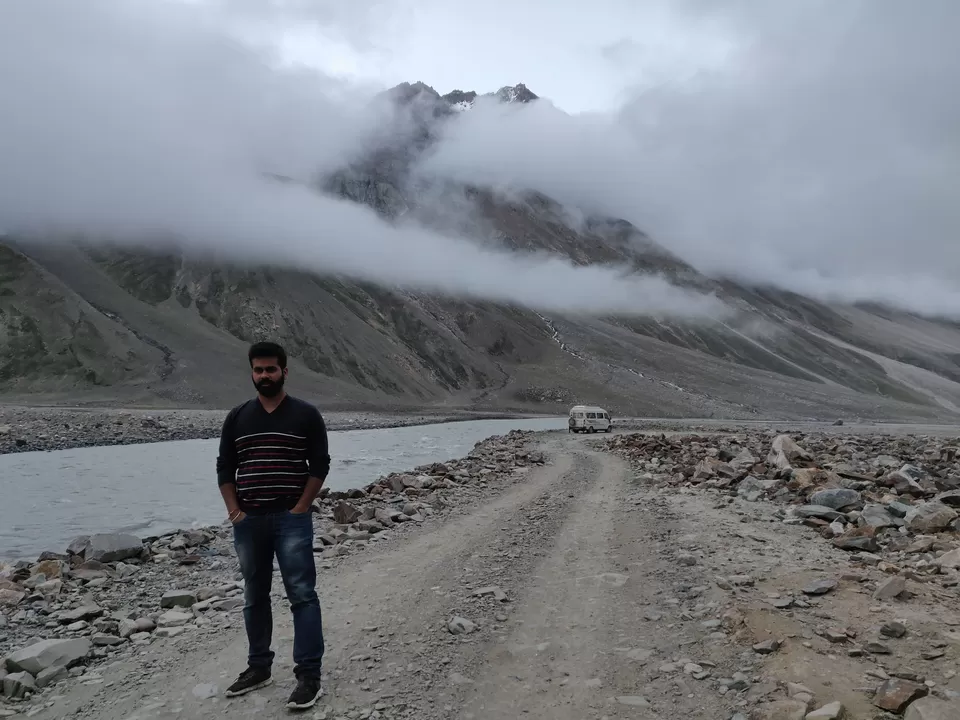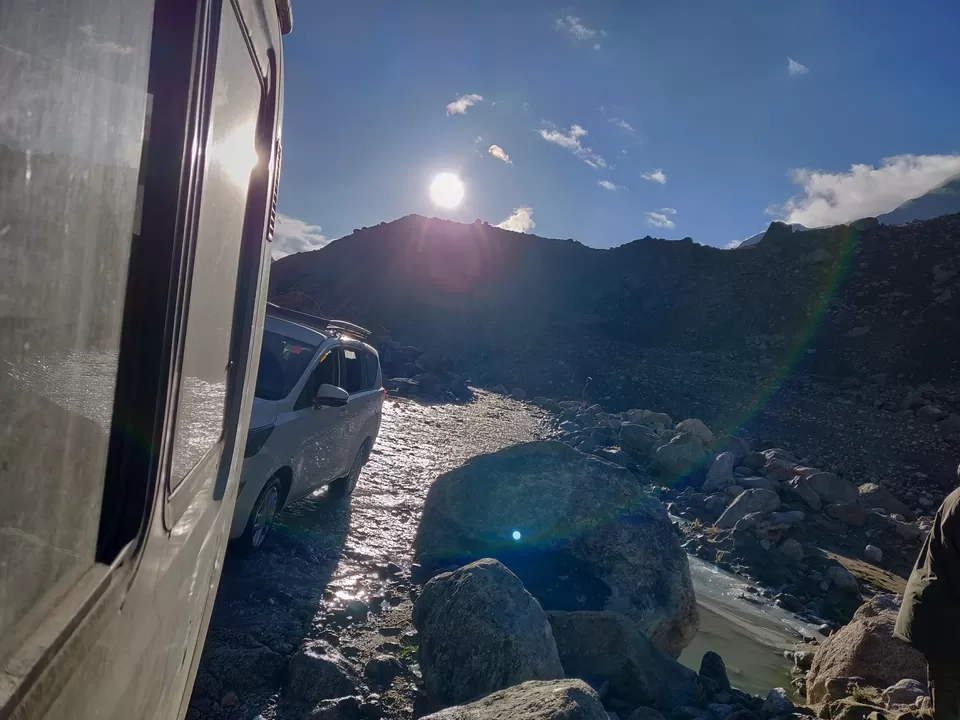 There can be some landslides as well on the way and if so happens, you can expect to be stranded at a place for long. We witnessed few such instances as well. But luckily, they were not major landslides and the road got open within an hour.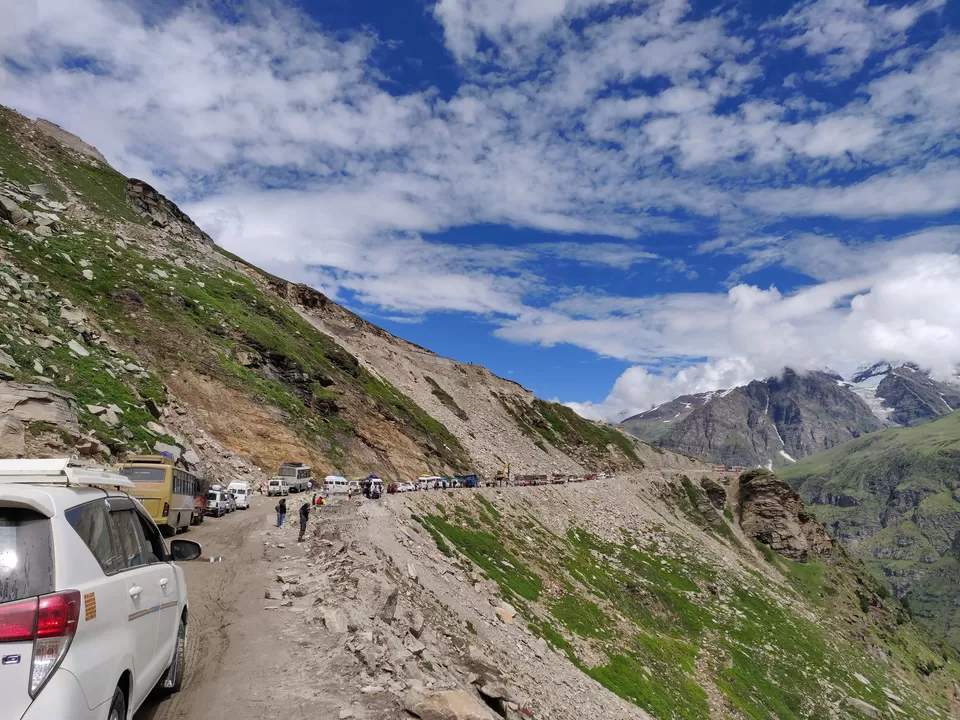 After around 10 hours, we reached Manali. We stopped at Rohtang Pass on the way. Manali looked beautiful. It was raining when we reached which made the city look serene. We roamed around on the Mall Road and some of us purchased few things to take back for our loved ones. We happened to have our lunch at a place called Johnson's cafe. The place is just amazing with an outside seating. I highly recommend this place for people who like to eat good food with a good view.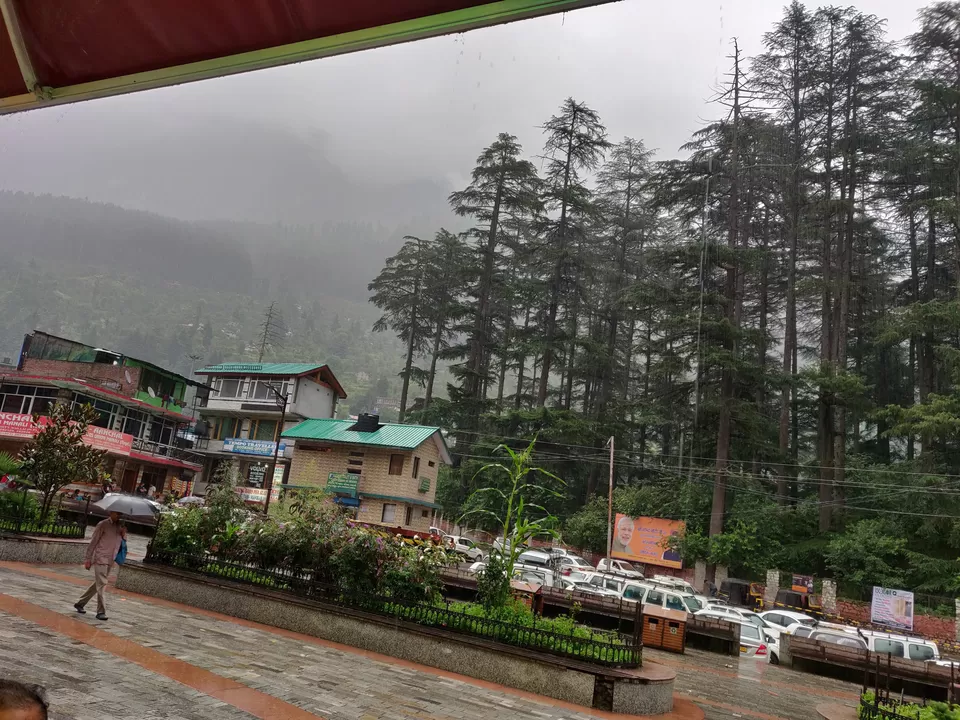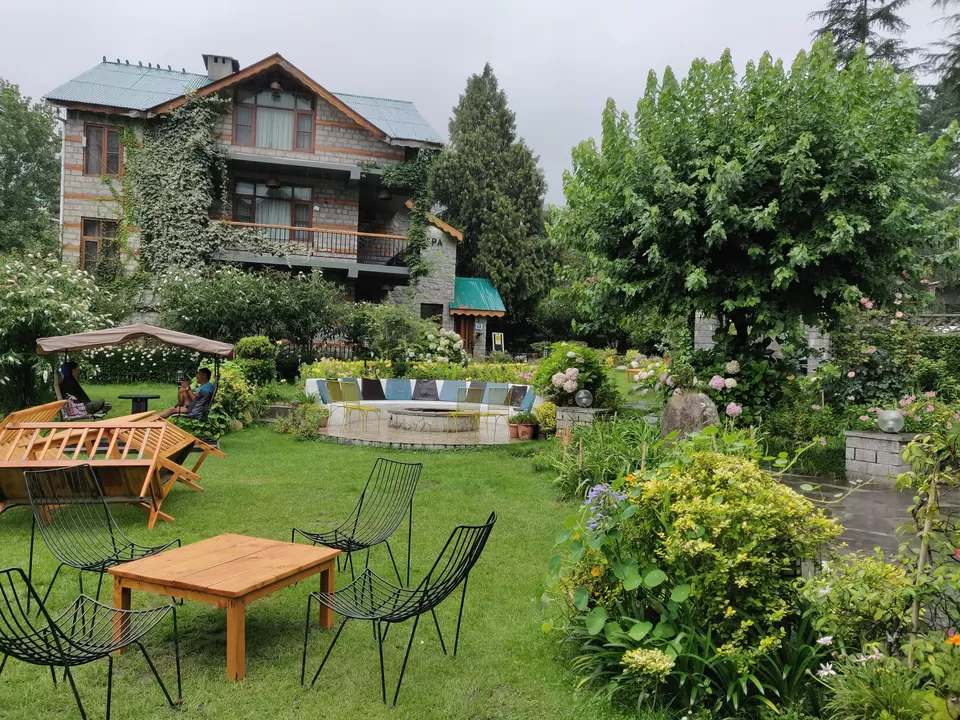 In the evening, we left for Delhi. The entire journey went by sleeping and recollecting memories from the place that we just visited. It felt like a dream as the trip ended too soon although it was a week long trip.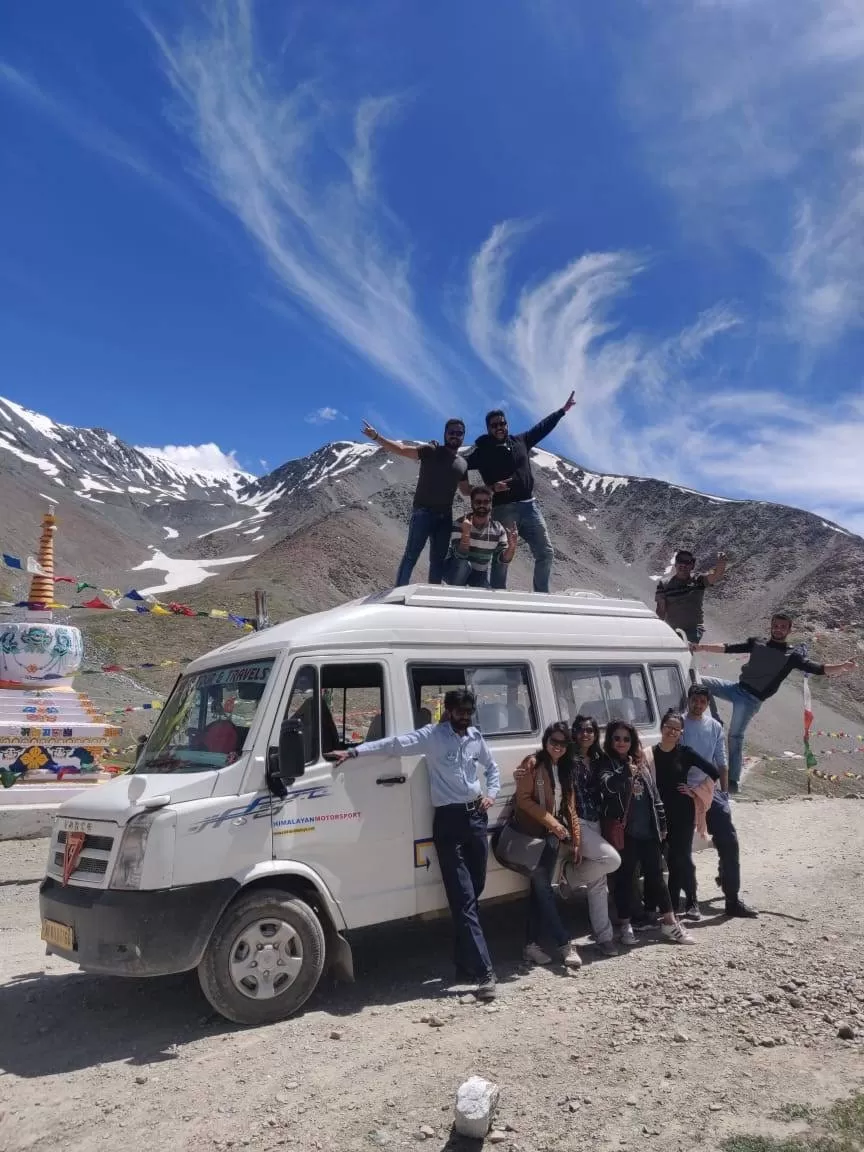 The next morning we reached Delhi. But the heart was still in Spiti. The only thing in my mind was Spiti.
There, a friend suggested that I write a blog about Spiti since she could feel my happiness and excitement for the place. And hence I decided to write this. The trip may have ended, but it has been added to the list of one of the best things I have done in my life.
Signing off, hoping that the postcards which I posted to myself and others, do reach.