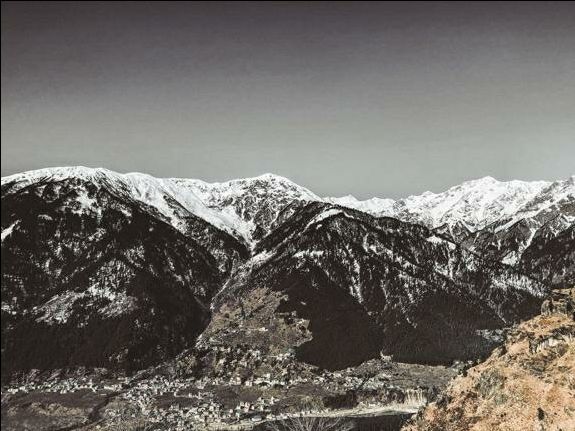 2020 was about to come and i was still stuck with my work . Had nothing in mind like i did even thought i would be going up any where . I recently started my own business ,running solo and seriously pissed off with my work around. I got a phone call from the client where they were planning to visit shimla on 2nd jan and they wanted me to guide them to the city. I felt great to hear that i was just thinking about my trips and the universe wanted me to pack my bags asap.
I just called my mother and told her i am gonna leave up the city shor again and started packing up my bags. Just was curious because this time i had clients who wanna travel to just shimla and stay back in shimla ,after that i wanted to travel to a place where i could be around just mountains not other humans around,not that crowded place ,just mountain ,me and the memories.
The day was finally here where i was boarding a train from pune to delhi(cleints was suppose to meet there).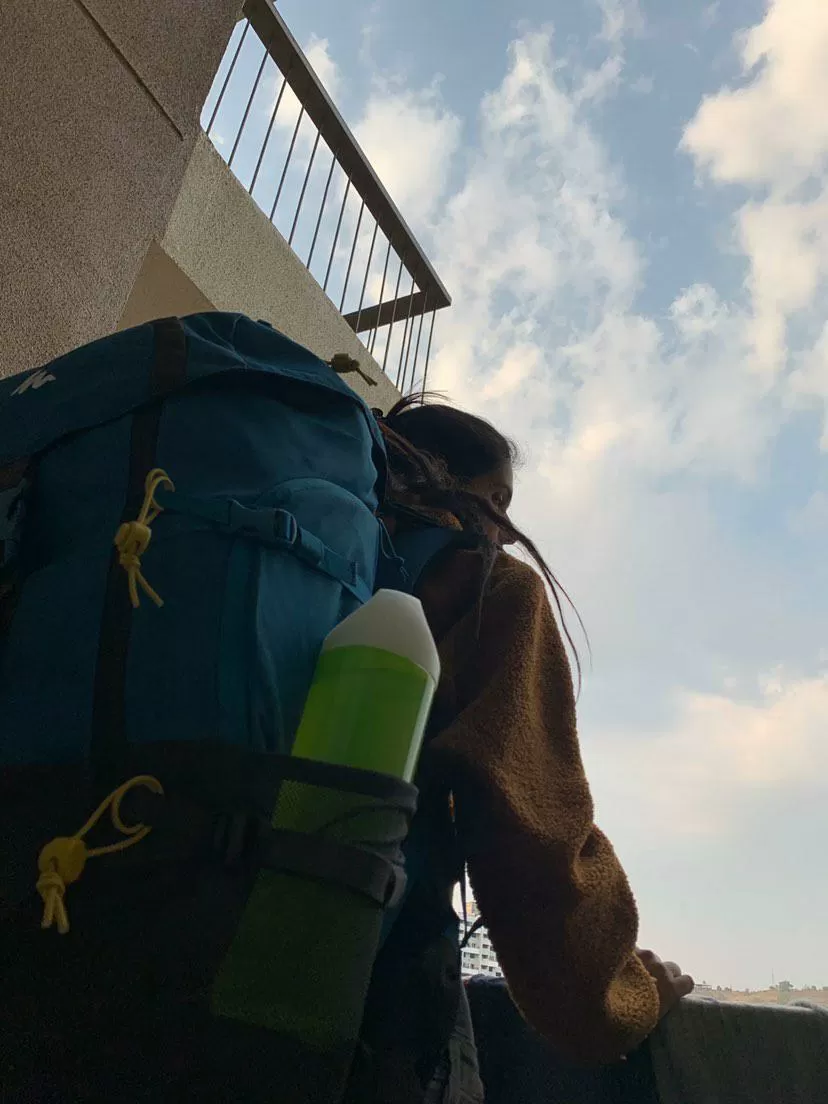 I was suppose to meet my client to the bus station. We took a taxi from kashmiri gate and arrived to kala as the himalayan queen train was waiting for us.. hehehe ,moreover i was really excited as i travelled in toy train when i was 12 and today was the day where i going to feel my childhood. The train cost around 640 per person. It has a open roof covered with glasses. If snowfall happens you can actually see it from up .
The train was about to come and we were waiting early morning at 6.30 freezing on 7 degree. The train started around 7 .30 we started our journey from here to shimla. It was an amazing feeling because i can see lots of himalayn toy train comes up with a new idea. The himalayn queen train has attached bathroom with just 16 people in one coach. Its is UNESCO World Heritage Site that connects the Indian plains to the 'Queen of Hills,' Shimla. Built in 1903, this toy train ride is one of India's most incredible feats of engineering covering a staggering 102 tunnels, 864 bridges and 919 stunning curves.
Toy train runs around 60 miles and trust me the most scenic railway journey i have ever experienced!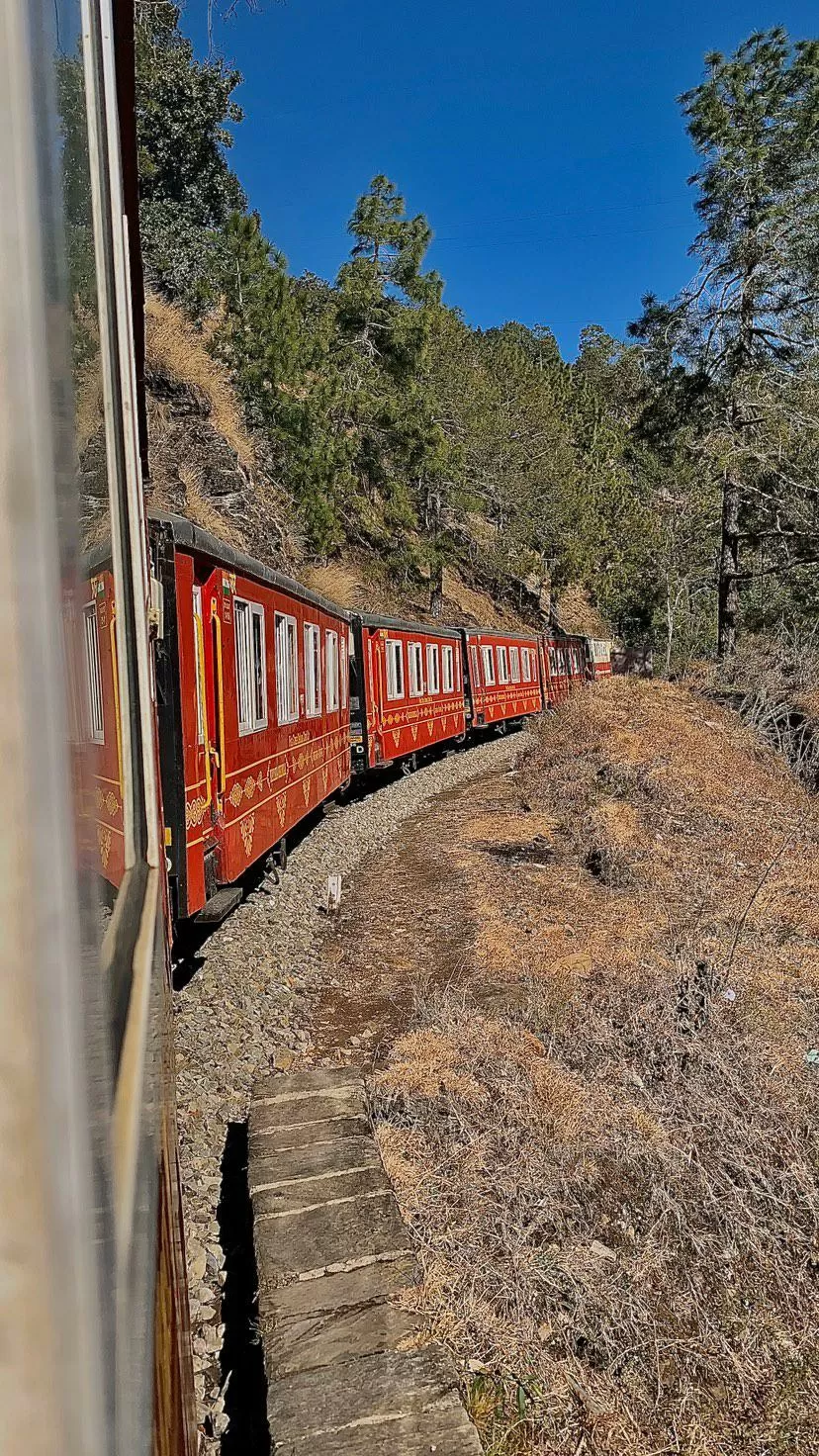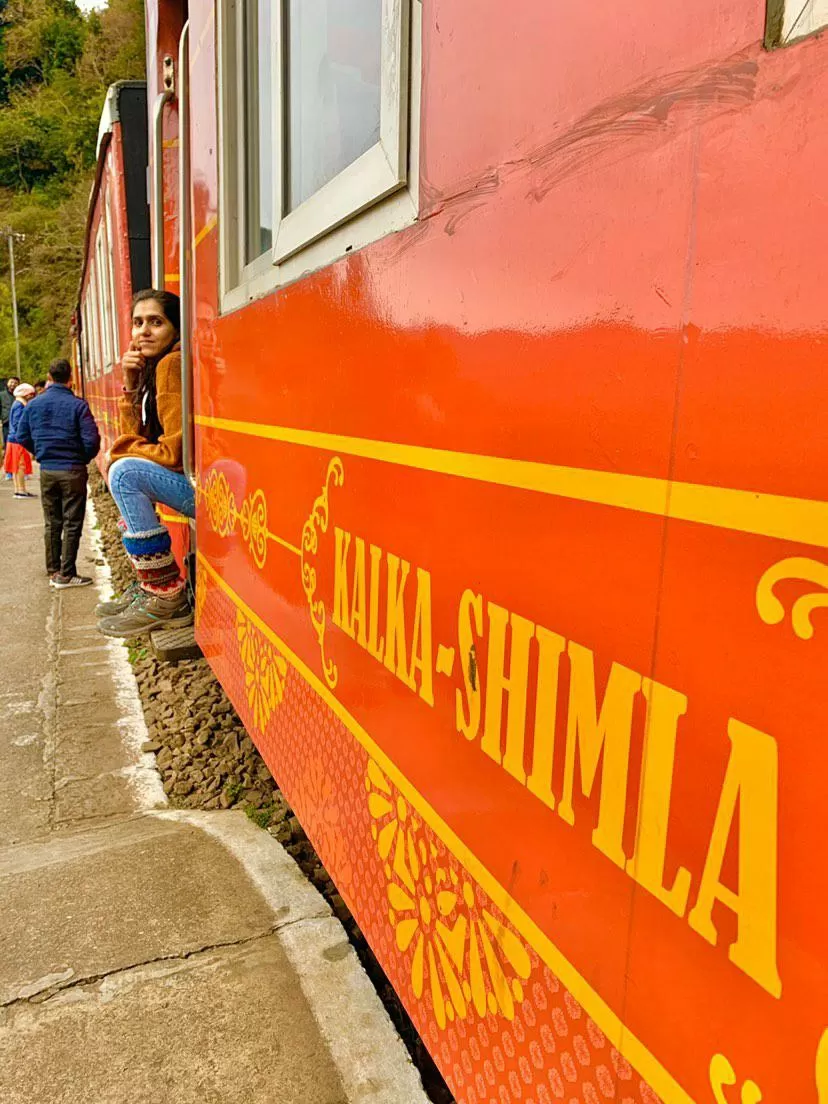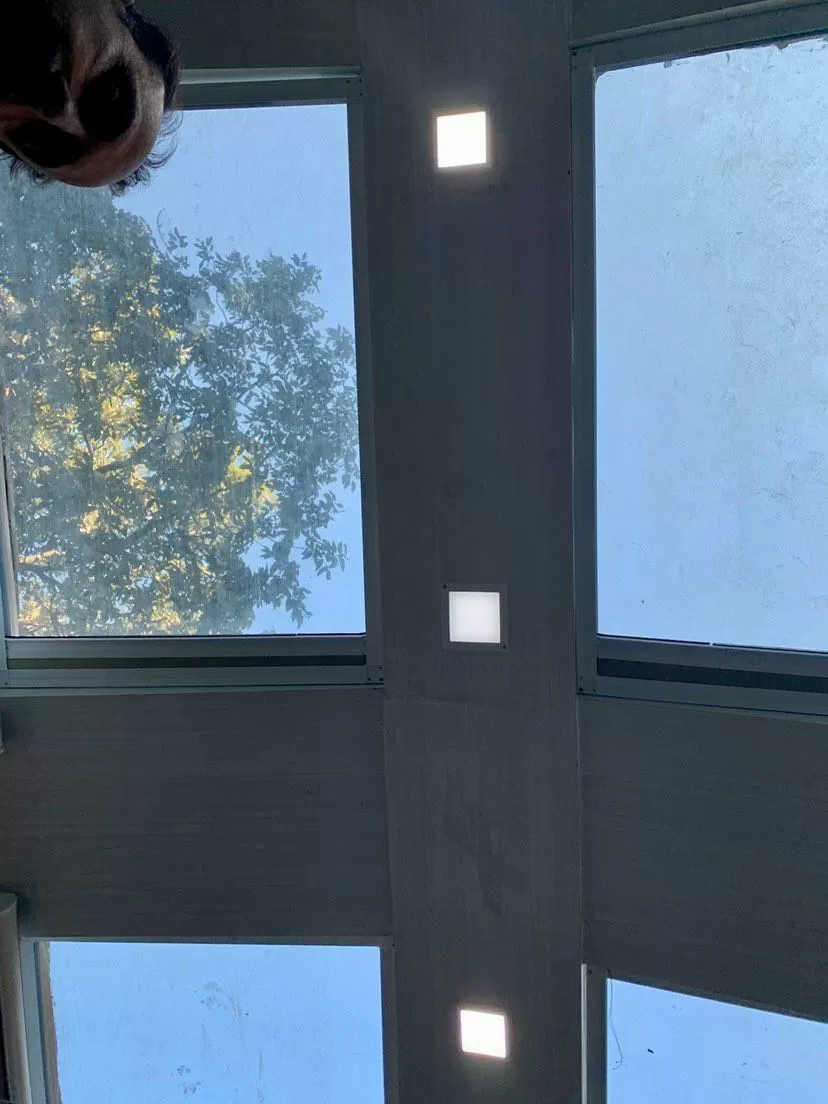 I finished the sight seeing with the family and left them to they hotel. Had a great time knowing my clients specialy women ,i love the way they praise their life with the miserable things around . Hats off to our womenhood. Back to my journey i really love to travel unexplored place. I was waiting for the taxi to come . I waited there almost 20 mins i got a taxi who saw me and turned back and asked for the taxi . The driver was litrally talking and talking mean while i was searching nearby shimla i found a place theog, Theog in Himachal Pradesh, warmly wrapped in the arms of the mighty Himalayas, has everything a popular hill station can give you minus the tourist rush. 32 km away from the main town of Shimla, Theog makes up for a beautiful weekend getaway in the hills, comfortably located in the lap of nature. It is also considered one of the most favourite camping site options for campers.where it was full of snow in maps too.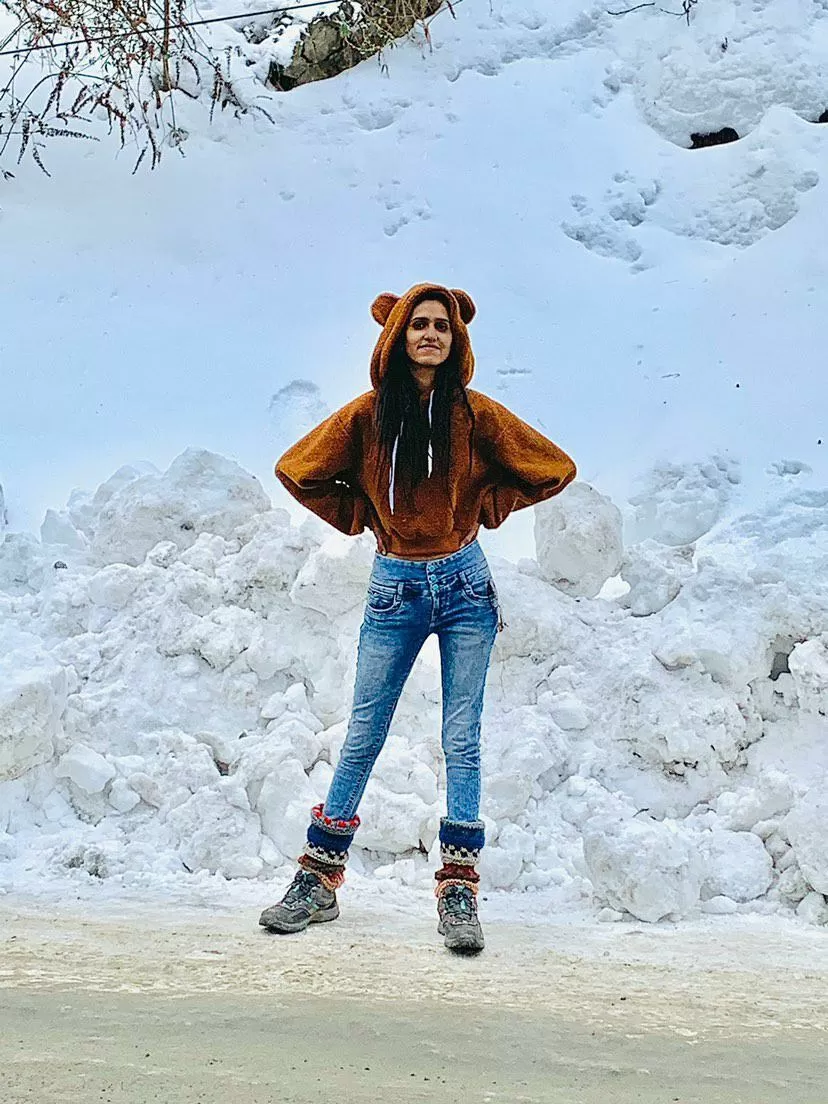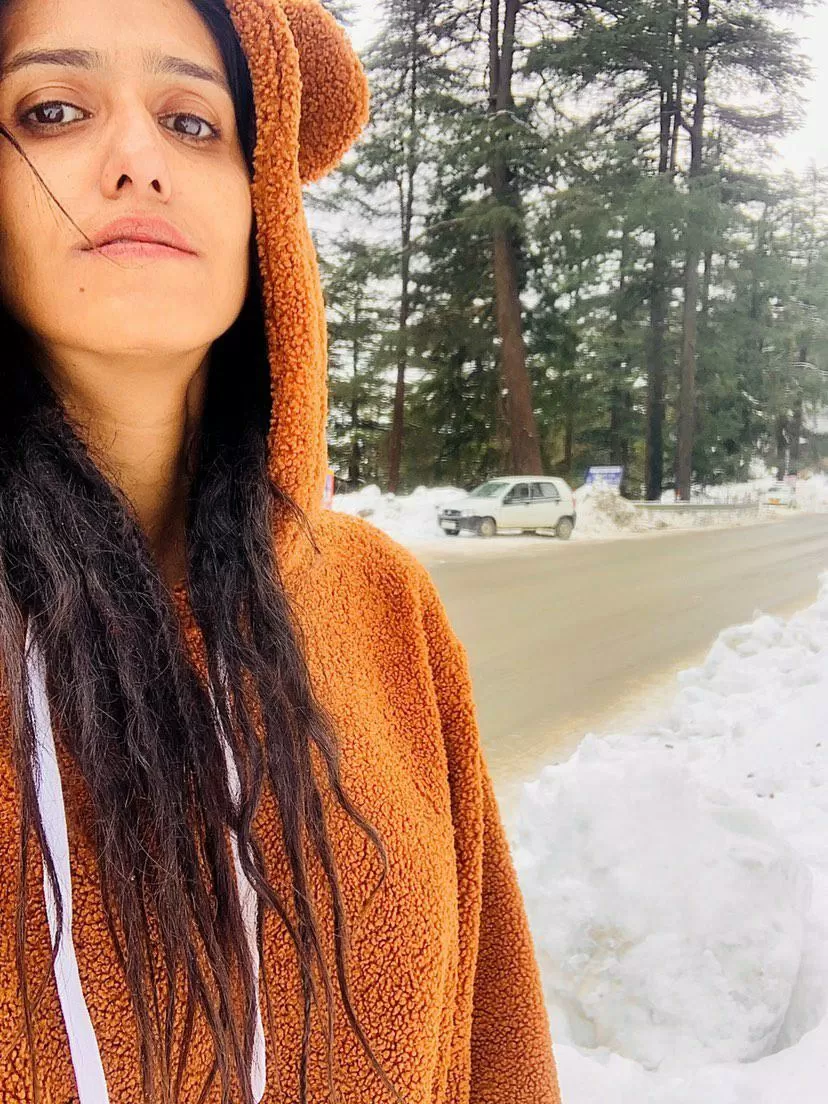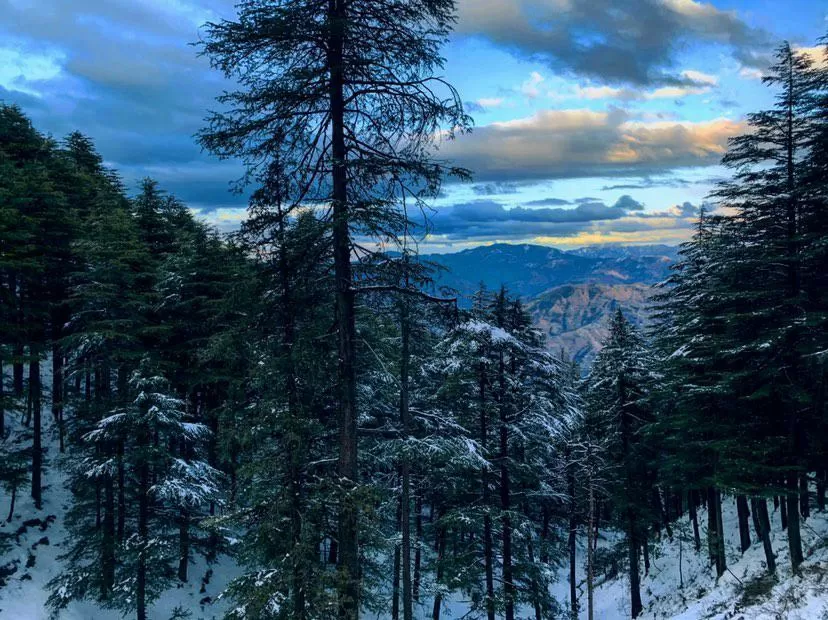 Good morning view from my window. Do check out the pictures. Waking up morning be like this ,trust me i was still dreaming i guess. After breakfast called my driver and ask to pick me up. Today is the only day i can just wander around and then see you again mountains . I wanted to travel beyond theog,as there was places near by skii point,cheog,chail.
Much away from the chaotic atmosphere of cities and the excited shouts of joy and chatter of popular tourist destinations, Theog can be called an underrated destination, which in fact works in its favour, away from the city jazz and close to the lost tranquilly of nature.
My experience was amazing. Happy Travelling