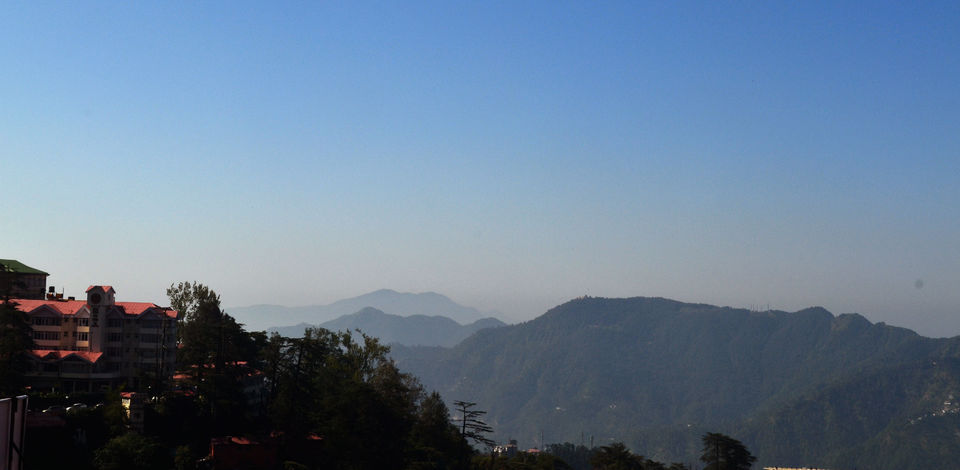 The day started early. We took Delhi - Kalka Shatabdi Express which takes only about 4 hours to reach Kalka.
Tip while Travelling with a kid: Avoid long Bus travel as much as possible - kids gets irritated in the narrow and congested space
Since they serve breakfast on the train, we did not bother the hotel with an early breakfast - though they insisted that it can be arranged. We booked an Uber from the Hotel and reached the railway station in no time. The beautiful India Gate and Connaught Place came in our way.
The train journey was comfortable and timely. By around 11:45 we reached Kalka from where we were to start climbing the mountains. We were thinking of a journey in Taxi but were lucky to get the last minute reservation in the Toy Train - The Himalayan Queen.
Though the name suggests being royal, the Himalayan Queen is basically an ordinary train unlike the Shivalik Express - which is more luxury type. I must confess that it was one of the best train journeys ever for me. The dark tunnels, steady curves, arched viaducts on which the rail is laid have kept me glued with the surrounding for the entire length of the journey. Even the little one liked it when the train was entering a tunnel. There was innumerable of those and each and every one of those created a joy among the passengers - everyone was shouting. After a while, the beautiful city of Shimla emerged in front of us - the city laid on the slopes of the mountains creates a fascinating picture. The colourfull pitched roof of the buildings, lit by the sun - looks fabulous.
The train slowly moved along the curvy rail line and climbed the hills. After a while, we started feeling cold. After about an hour's journey suddenly everything was covered with cloud and we could hardly see anything. A portion of cloud also entered the train and made a misty environment. We started feeling our clothes wet. It was a dramatic experience. We also faced a bit of heavy rain on our way. After about six hours the train finally reached its destination. We got down of the train - it was a dream come true for us and there were many like us.
Shimla is a small railway station that only serves the narrow gauge toy trains but it is one of the cleanliest railway station I have seen. There are enough waiting areas, clean toilets, souvenir shops and easy access to the main road. During the journey we saw many monkeys sitting on the side rails - they in plenty of number in the station.
Be Alert: Don't keep any eatable in hand - also don't carry small bags which look like carrying eatables - monkeys can attack and snatch those.