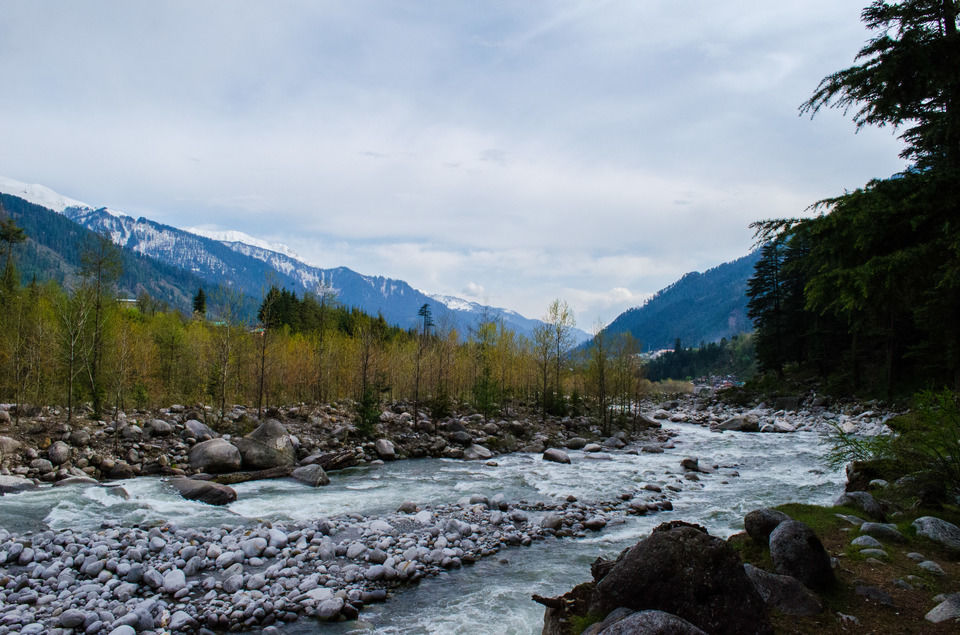 Said almost as if they were twins, Kullu-Manali tourism is more of a collaborative experience. Apart from being strung together by the mighty Himalayas, they are also joined by the spirit of adventure and a landscape that can put most European destinations to shame. Kullu Valley, on the banks of the Beas River, is one of the biggest valleys in the district. Its trekking trails to Parvathy Valley and Kheerganga are bucket-list worthy and its mountain passes are a challenge waiting to be accepted. During the annual Dussehra festival, which happens sometime in October, the valley culture almost erupts onto the streets, making it an interesting time to be there. Similarly, a snow-clad Manali is power-packed with mountain adventures, from river rafting to skiing. Its Buddhist monasteries and Hindu temples are quick-fixes to its vibrant culture. Though there are amazing places to visit in Kullu-Manali, it is the ride around its landscape you will come home bragging about!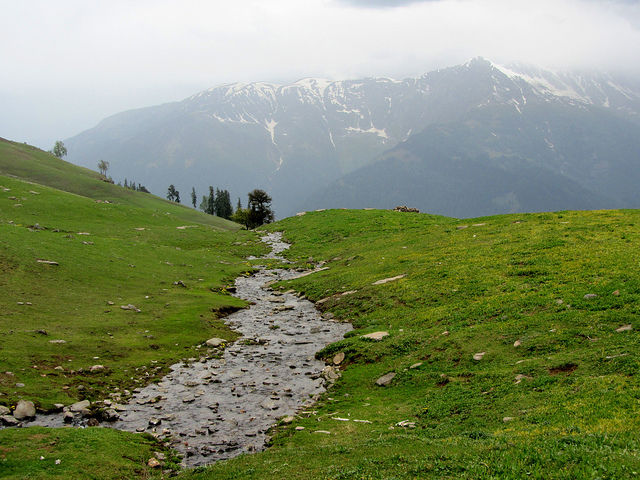 Getting Around in Kullu-Manali
Both Kullu Valley and Manali have an organised system of buses that will take you to popular locations for nominal prices, though a more convenient way of travelling would be to hire a car from various rental services present both in Kullu and Manali. Per day cost starts from ₹1500/-
Rightly hailed as the Valley of Gods, Kullu's divine beauty has been beckoning travellers from all over the world. Adventurists have been traversing its forbidden slopes and romantics have been idealizing its tranquil landscape. For almost all reasons, or no reason at all, Kullu has never evaded any true snow-lovers' map.
Kullu is easily accessible from Delhi and Chandigarh. HRTC (Himachal Road Transport Corporation) buses are a regular from both these cities, while from Delhi you could also book buses run by HPTDC (Himachal Pradesh Tourism Development Corporation). Private buses also ply these roads on a regular basis and can be booked online.
Amazing Things to Do in Kullu-Manali - Kullu Valley
Here's a list of some of the most sought after things to do in Kullu-Manali
1. Visit the Hot Springs at Manikaran: Just 1.5 hours away from Kullu, the fabled hot springs of Manikaran are a sight for sore eyes. Any experience of Kullu-Manali tourism is incomplete without a visit.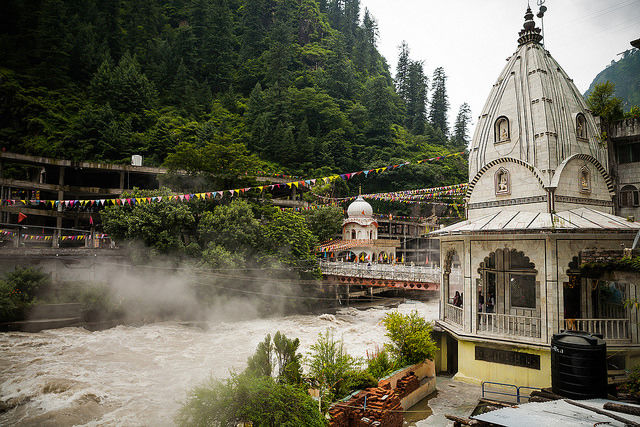 Attractions: Go to Manikaran Gurudwara, Naina Bhagwati Mandir, Kheerganga and Parvati Valley.
Activities: Trekking, shopping, rafting and going on food trails.
2. Spot Some Fauna at the Great Himalayan National Park:
With 31 species of animals and 181 species of birds existing in an undisturbed Himalayan habitat, the wildlife lover in you won't be disappointed. Of all the attractions in the valley, this is among the more offbeat things to do in Kullu Manali.

Timings: Open 24 hours

Entry fees: ₹100 per adult and ₹50 for students. (Permits are required).
Nearby Attractions: Go to Tirthan Valley, enjoy wildlife attractions (spot the snow leopard, blue sheep, Himalayan brown bear, Himalayan thar).
Activities: Trekking, camping, bird-watching, trout-fishing
Best time to visit: March to June and Mid-September to November
3. Trek to Kheerganga: Situated in the Parvati Valley, this is easily one of the most picturesque treks amidst the great mountains. The 11 km - walk is rough but the view more than makes up for it.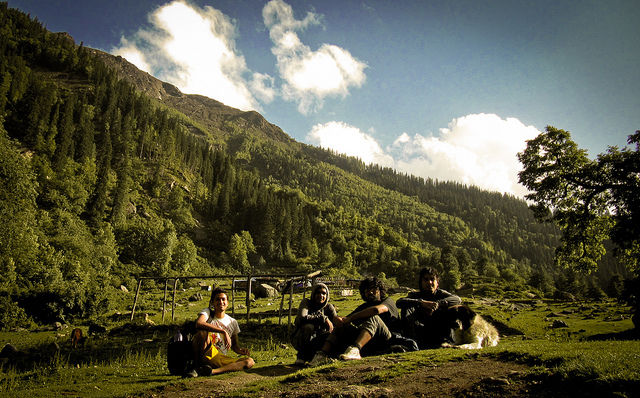 Attractions: Walk along Parvati River, go to Manikaran Sahib, trek to Tosh, Malana, try delicious Israeli food at cafes, shop, enjoy rustic villages amidst picturesque landscapes, visit Paravti Kund (a natural hot spring).
Activities: Trekking, camping, nature photography
Best time to visit: May to June and October to September
Check out Places to Stay near the Kheerganga Trail
4. Explore History at Naggar Castle: The former capital of Kullu, Naggar is brimming with heritage in form of temples, a castle and an art gallery dedicated to a Russian artist who made Naggar his home.

Timings: 7am to 10pm all days of the week
Entry fees: ₹15 per person
Nearby attractions: International Roerich Memorial Trust, Urusvati Himalayan Research Institute, Jagti Patt Temple, Tripura Sundari Temple, Murlidhar Temple, Gauri Shankar Temple.
Read: Naggar: A Quiet Getaway in the Hills by by Monidipa Dey

Best Rated Places to Stay in Kullu
1. Shobla International: ₹2250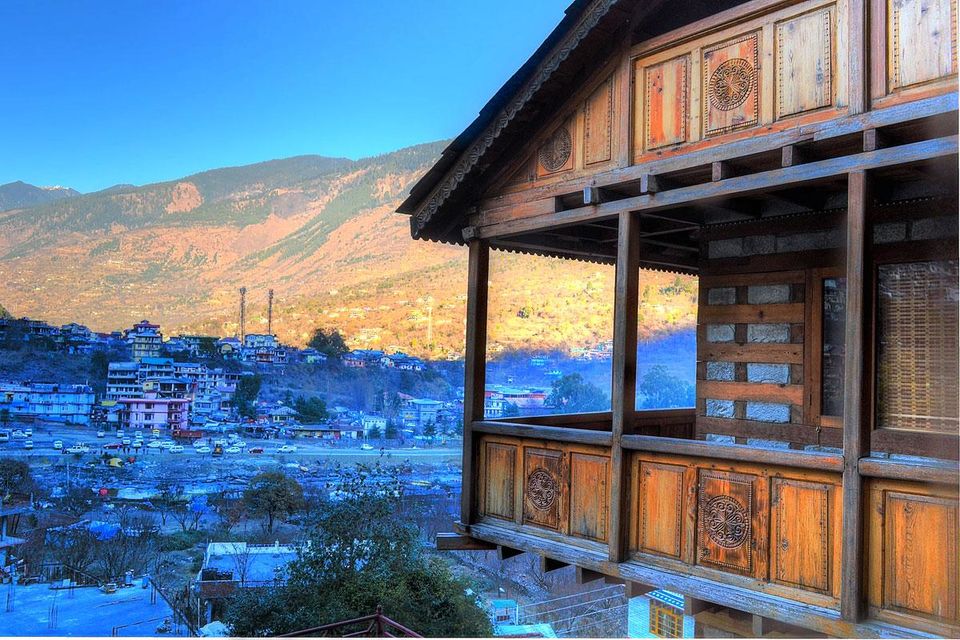 2. Himalayan Kothi Kais: ₹3000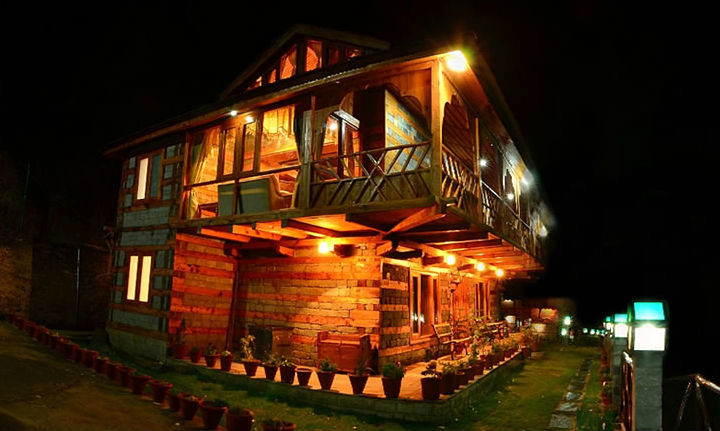 Best Rated Places to Eat in Kullu

1. The Spice House Restaurant and Sura Bar: Fine dining at its best and a variety of cuisines to pick from.
2. Sapna Sweets: Get a taste of the local Himachal cuisine at a budget price
Solang, close to both Kullu and Manali, is a stop no true blood adrenaline-seeker can afford to miss this. You could either spend a night in Solang or use Kullu/ Manali as a base, to explore the energy and the snow-clad beauty of this valley. Whether you enjoy adventure or not, the terrains of Solang will inspire you to go out and face your fears.
Amazing Things to Do in Kullu Manali: Solang Valley
1. Go Paragliding: Watch the landscaped beauty of the valley and enjoy the thrill of sailing in the air.
Cost: A short fly will cost you ₹600 per person and a high fly will cost you between ₹1500 to ₹3000 per person. Go all out, we would say!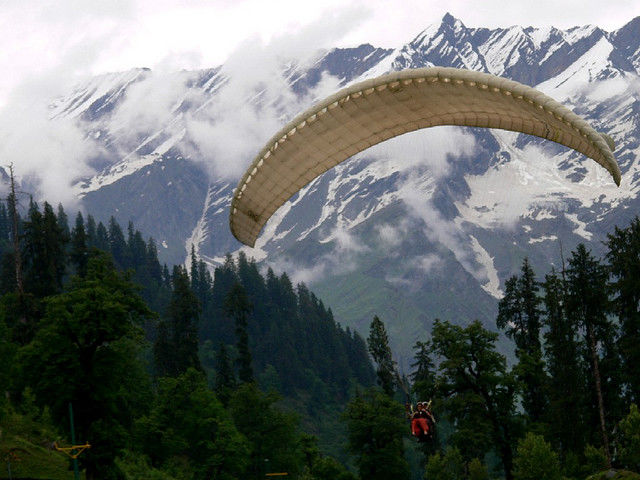 2. Try Rock Climbing and Rappelling: Climb the untamed mountains of Solang and get a taste of raw adventure.
Cost: ₹700 per person.
3. Go skiing: Embark on the ultimate Himalayan adventure down the slopes of Solang. A must try of all the things to do in Kullu Manali.
Cost: ₹300 per person
Other Activities: Trekking, gondola rides, zorbing (₹350 per person), snow scooter (₹500 per person), amateur skiing (₹300 per person) and skating.

Best time to go: If you're going for adventure activities like paragliding visit in the summer (May to July) but if you want to enjoy skating or skiing go in December.
1. Solang Ski Resort: ₹2300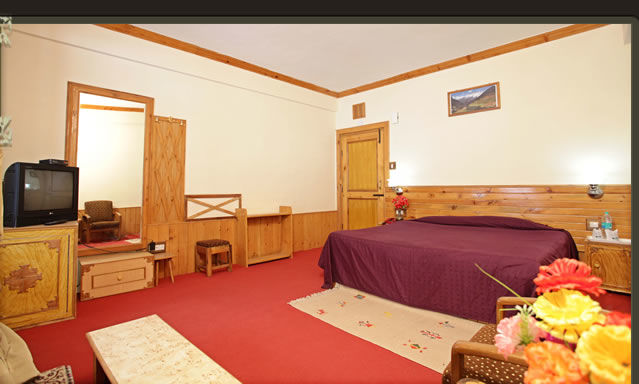 2. Shobhla Pine Royale: ₹2756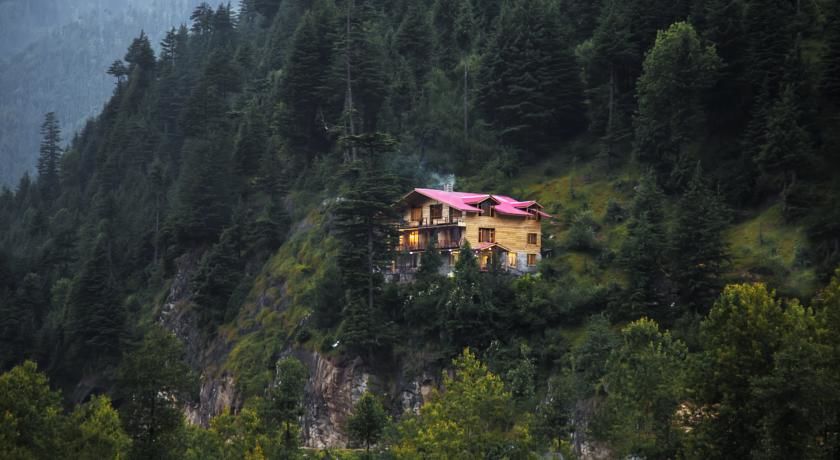 Manali is easily India's summer vacation capital. From backpackers to enthusiastic tourists, Manali entertains all kind of travellers. It's often used as a base by adventurers to trek the nearby valleys and mountains as well as indulge in some adventure sports. On the other hand, Manali is an equally delighting place for the quiet traveller as well, with its green valleys and the ever-magnificent Beas River.
Amazing Things to do in Manali
1. Drive Through the Rohtang Pass: Passing through wonderful views of the surrounding mountains, the drive will be the one you won't forget. The pass is mostly closed in winter between October and May. Permits are required.
Cost of permit: ₹500 per vehicle.
Activities: Mountain biking, snow scooter, sledge ridge, ski ride, tyre drop and skiing.
Best time to visit: May to October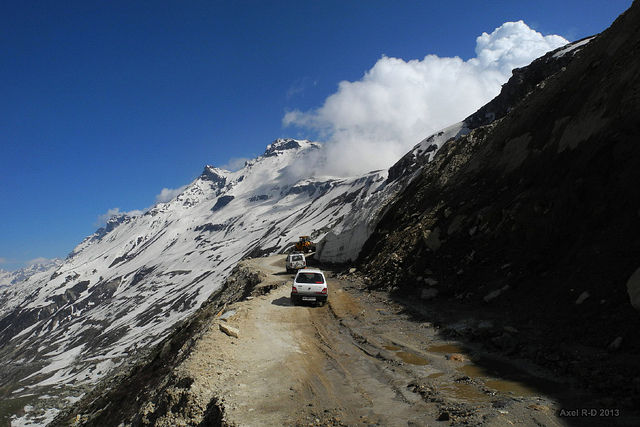 2. Go White-water Rafting in the Beas River: Feel the chilling glacial water hit against your skin as you wade your way through the scenic route of the river.
Cost: Basic rafting (₹500 to ₹1,000). The rafting packages start from around ₹2,000 and they include accommodation and meals for one night.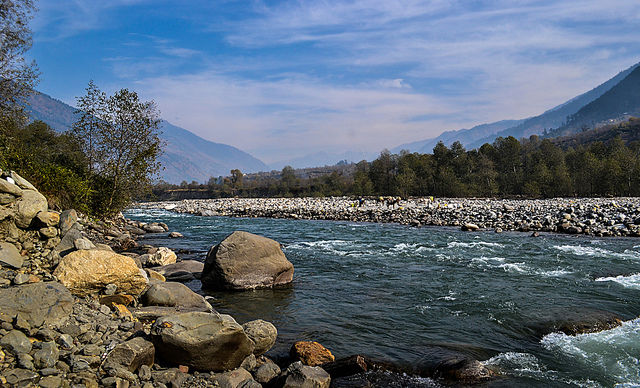 3. Spend some time at the Monasteries: Peek into the culture and also enjoy a day of serenity after the mad adventure. Popular monasteries are Gadhan Thekchoking Gompa, Himalayan Nyingamapa Gompa, and Manali Gompa. One of Kullu Manali Tourism's most spiritually uplifting delights.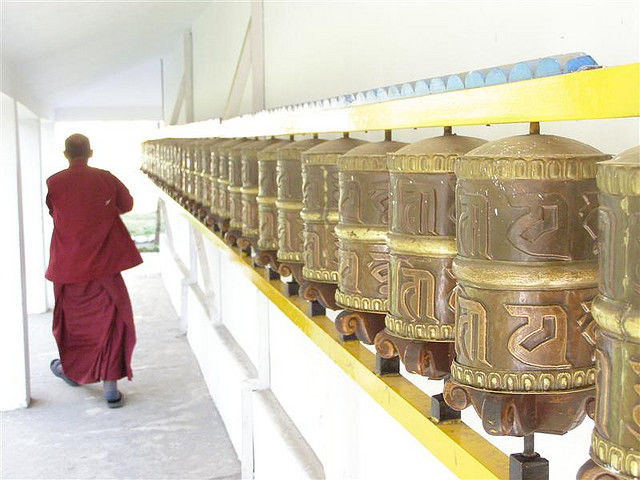 4. Visit the Hadimba Temple: The popular 15th century temple is known for its architecture as well as the beautiful cedar forest that surrounds it.
Entry fee: Free entry
Timings: 8am to 6pm all days of the week
Visit Duration: 1 to 2 hours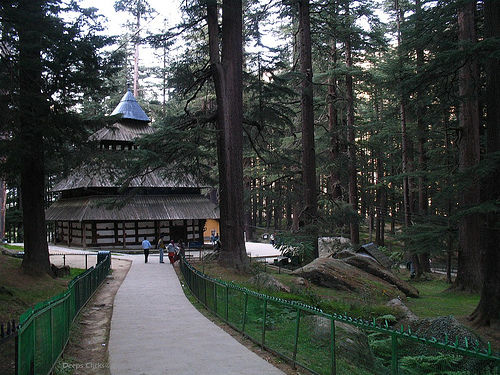 1. Apple Country Resorts: ₹4500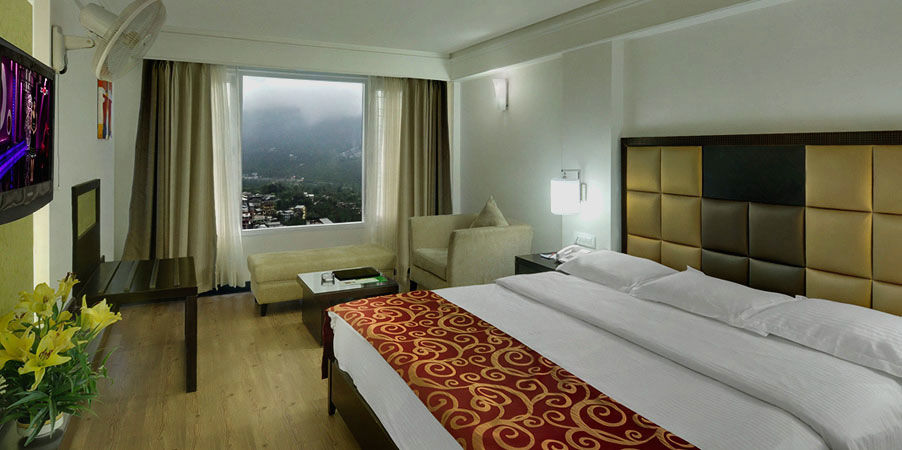 2. Quality Inn River Country Resort: ₹4000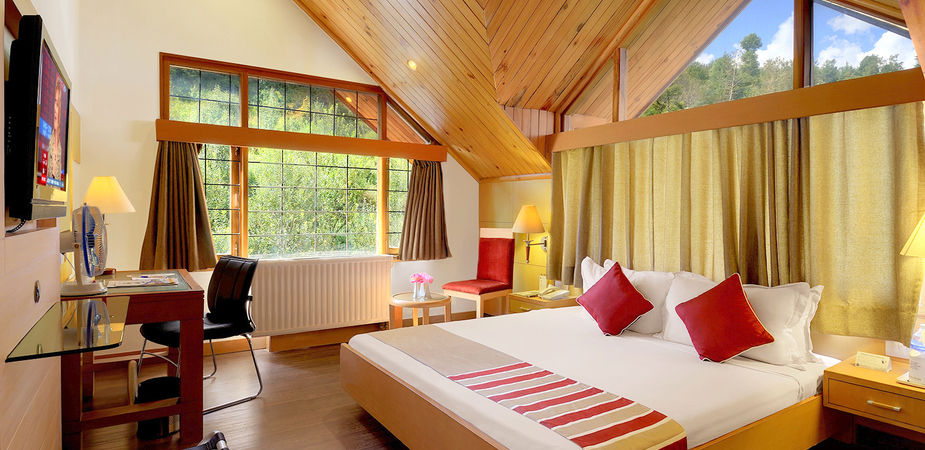 3. The Serenity Resort & Spa: ₹3500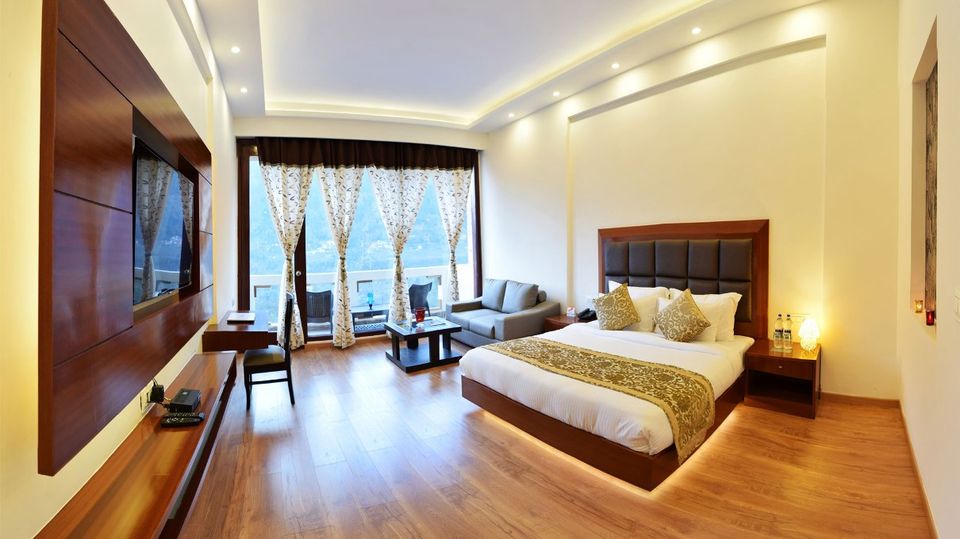 Best Rated places to Eat in Manali
1. Johnson Bar and Restaurant: One of the most happening hang outs in Manali with a delicious menu and a well-stocked bar.

2. Drifters' Café: A multi-cuisine treat with a great ambiance and some local flavour.
3. Rasta Café: A humble, street-side joint that serves an assortment of dishes to the weary traveller.
Best places to stay in Manali
For luxury: The Anantmaya Resort, Shivadya Resort & Spa, La Ri Sa Resort
For mid-range: The Orchard Greens, Amneu Beas Valley, Mountain Green Villa
For budget: Bhoomi Holiday Homes, Nihal Cottage, Hotel Mountain Inn
Best hotels: The Tranquil Inn, Urvashi's Retreat, De Phoenix Eye
Best homestays: Sunface Homestay, The Dog on the Hill, Jukaso Mrikula Cottage
Best packages for Manali
If you're looking for more options on incredible places to stay in Manali, and would like to explore some sweet deals, go here.
Have you been to any of these destinations before? Did you try any of the mentioned adventure activities? Tell Tripoto all about it!
Frequent Searches Leading To This Page:-
manali sightseeing packages, manali sightseeing package cost, manali tour packages for family from bangalore, top things to do in manali, best things to do in manali, top 10 things to do in manali