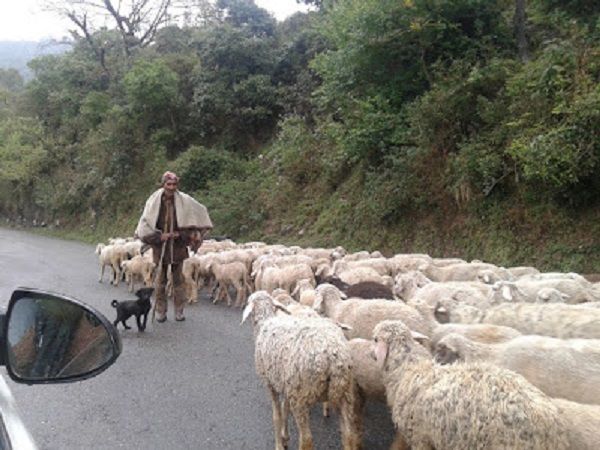 To visit Dalhousie was my dream that I nurtured since long. A busy work life and other priorities deterred me from visiting this heavenly place. A three day holiday came as a blessing in disguise and my desire to visit Dalhousie found wings. Around 84 kilometers from Pathankot, this lovely hill station is located at an altitude of 8000 ft above sea level in the lap of Himachal. We were welcomed by a light shower of rains at Pathankot, from where we hired a taxi driven by Kishori Lal. (Way back in 2014 there was no direct bus service to Dalhousie. One had to hire a taxi or bus from Pathankot).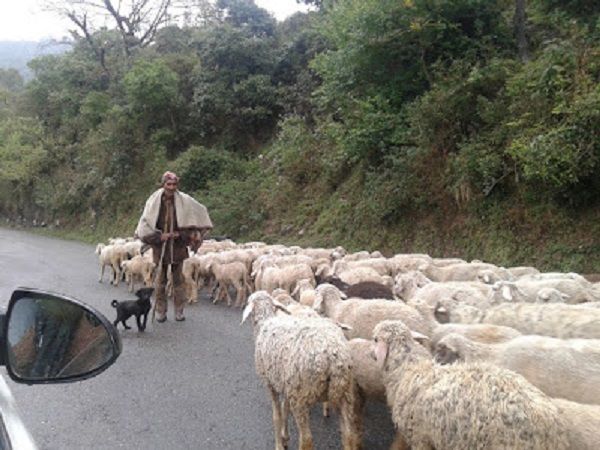 Kishori Lal ji ferried us to Dalhousie and through the entire place for sightseeing. Reliable, polite and experienced, he did not give us a single chance to complain. A straight two hours' drive from Pathankot would have brought us to our guest house Silverton Estate. However, we detoured and visited Chamera Dam first, which is a boating site and a nice picnic spot. (Our primary reason to detour- Silverton Estate check in time was 12 Noon while we had reached at 7:30am and had ample time to kill). Awestruck by the beauty of nature, our three hours' drive of 120 kilometers from Pathankot to Chamera dam was full of stopovers for photography & fun. Chamera Dam is in the heart of Chamba valley (The very serene place where Bollywood film Taal was shot).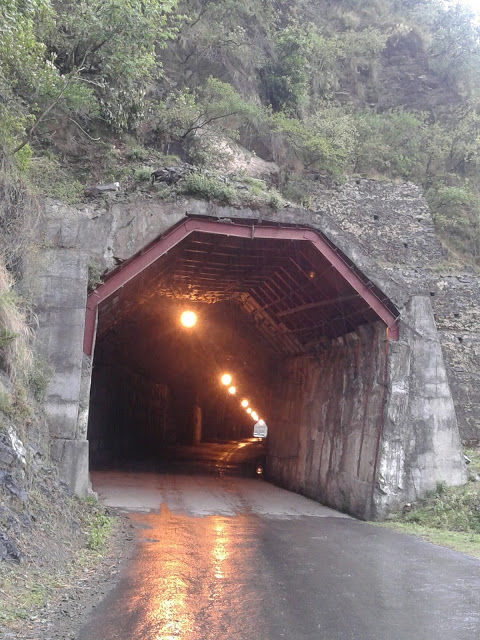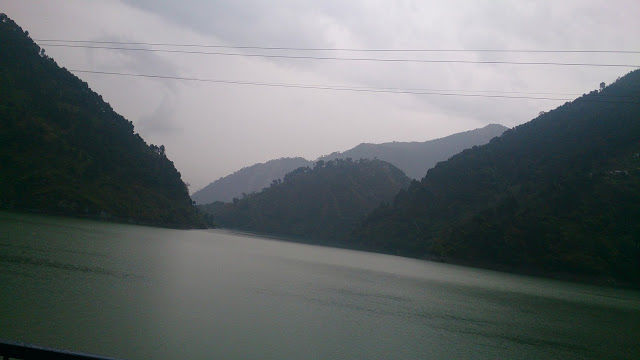 Boating was restricted that day due to rains. So we had to settle with posing along everything and anything around for pictures. The dam site blossomed with pink roses and fluffy red flowers that filled the air with sweet fragrance. I could not stop myself from kissing the charming roses!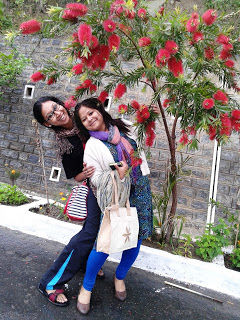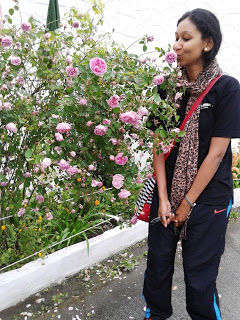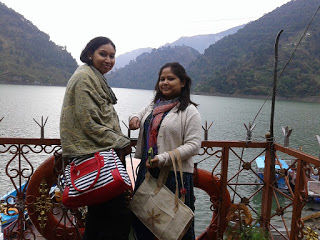 The 3rd week of April was surprising chilly against our expectations. While locals still wore woolens, I had carried none. I clung to a thin shawl which I had brought along anticipating little cold.
The drive through the hilly roads towards Chamera Dam offered breathtaking view of the lush greenery, dreamy fog, crystal blue water and blossoming flowers. Such beauty is so rare in the cities. And hand pump was put to full use too haha
The peaceful ambiance of the place was only interrupted by the cold breeze and rain drops. The feeling was beyond words. I wanted to stay in the paradise for longer. We stuffed ourselves with maggi, momos, flavored tea and marked an end to our short stay at the divine Chamera Dam.
We covered a distance of 35 kilometers driving for another hour from Chamera Dam that brought us to our guest house Silverton Estate.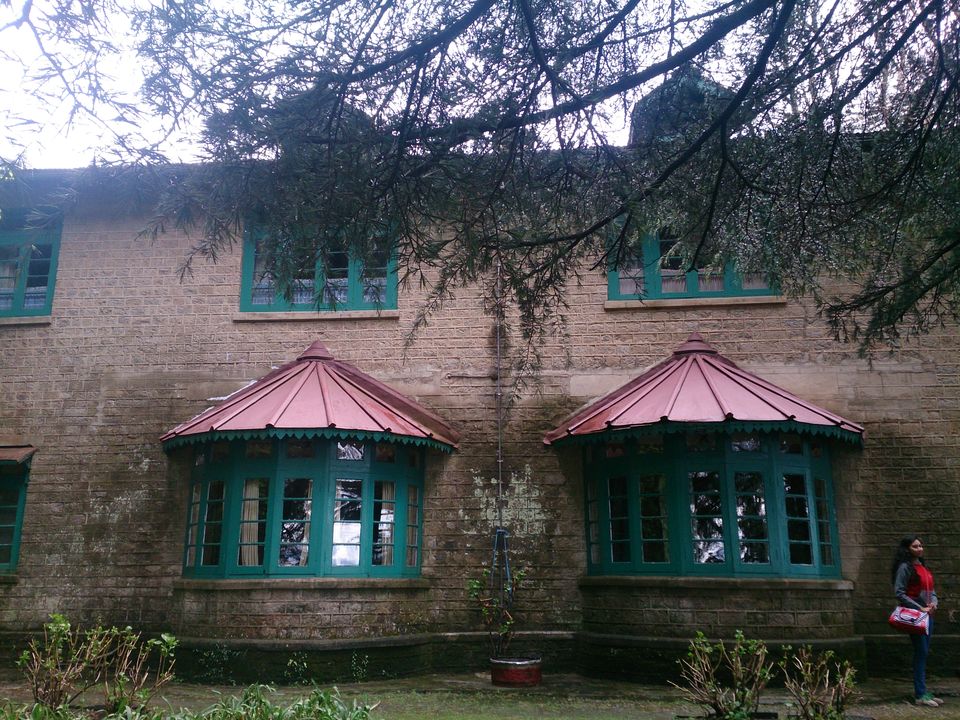 Located at a hill top amidst misty fog and plush greenery, the heritage property was undreamed-of. I jumped with joy the moment I entered the property. Built during the British era, the three room apartment with bedroom, living room and dining room boasted of elements from the past. Be it the furniture, the windows, the lights, the flower vase or the switches, you feel no less than a queen with the fringes of the opulent history bustling in the room so perfectly. Old yet strong, the beautiful artifacts were very well maintained. The windows overlooked green lawn surrounded by cedar & chir trees.
Vikram, the owner of Silverton Estate welcomes us with rejuvenating lemon tea. The dining room had a book shelf which immediately caught my attention. The books were of stories from the British rule to history of Dalhousie. My friends of course did not let me read books, as we were on a fun vacation, and not a boring tour.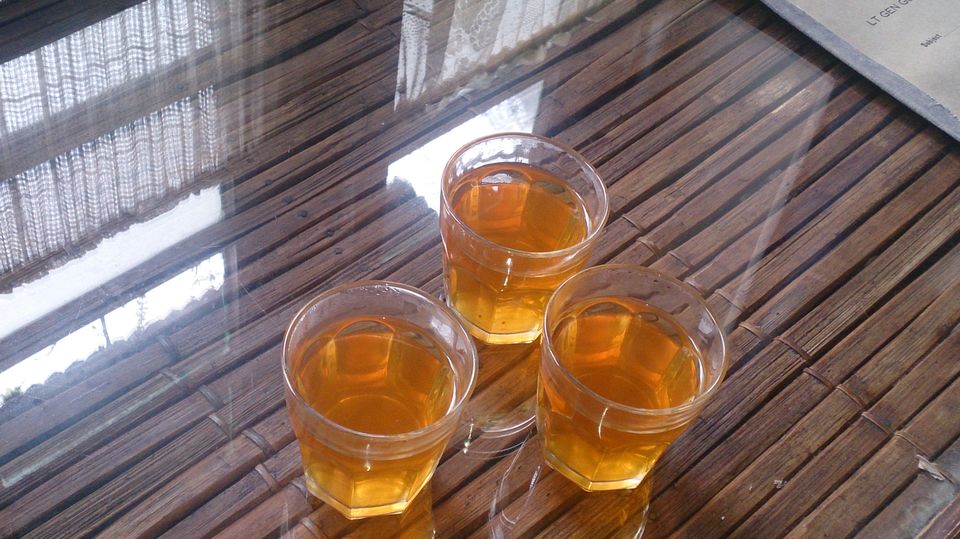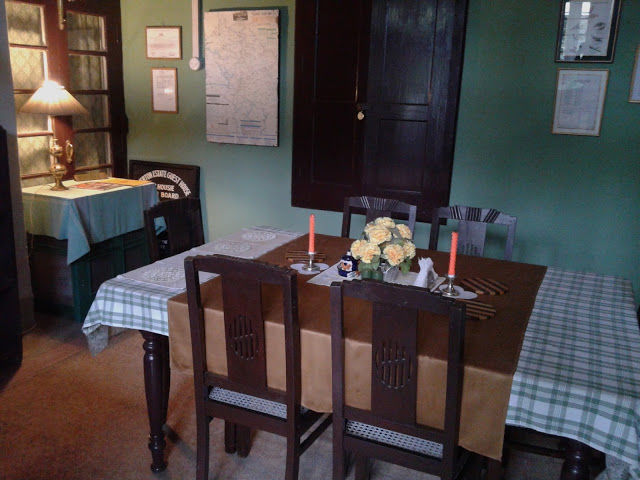 Silverton has an in-house kitchen which serves simple and healthy food. This is a must while traveling as often people neglect their health and gorge on anything while travelling. We were lucky to get home made food in Silverton with an attendant to serve us, as done in Army style. We were more than impressed! I could not get enough of Dalhousie and the lovely Silverton Estate. The all-girls' trip became a memorable one. Most of the photo credits goes to our polite driver Kishori ji.
Places to see in Dalhousie-
Gandhi Chowk Market- The central point of Dalhousie is a small local market with speciality wooden works, sweets made of fruits, fresh cakes, and pickles. Nothing spectacular to shop for, unless you want to enjoy hot momos/maggi and hot beverages.
Subhash Chowk- The commercial point of the town with a memorial of Netaji Subhash Chandra Bose. The road connects to the beautiful Panchpula waterfall. Trek up on the waterfall hills for adventure or startling pictures. We visited the place with a borrowed umbrella while it rained throughout the day.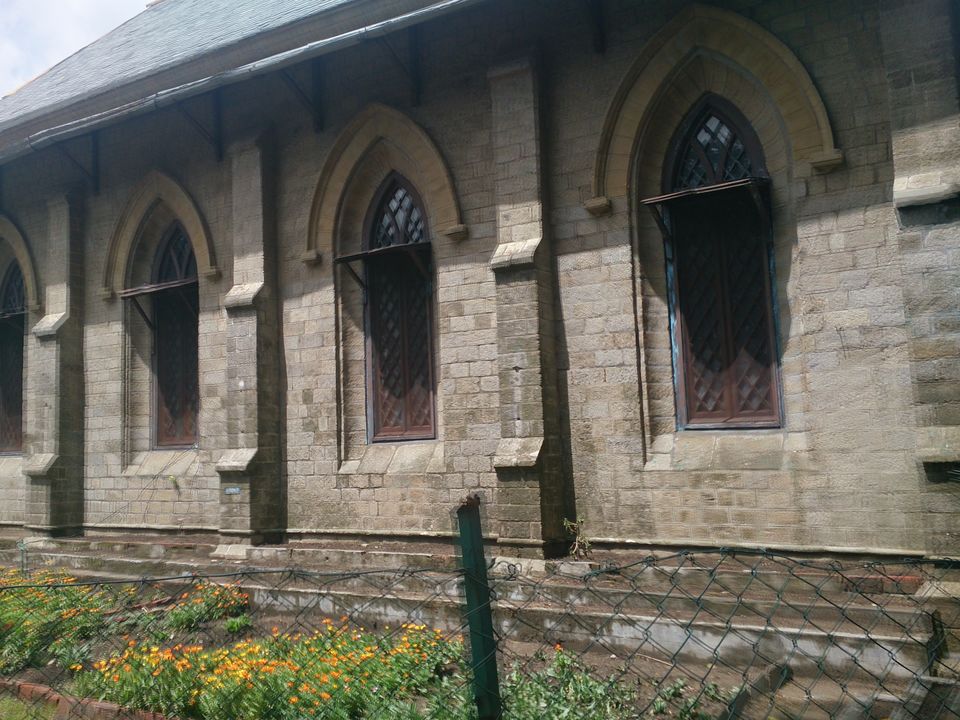 Next to the Subhash Chowk vicinity. A quiet place housing an old church, few caged birds and a beautiful well maintained garden. Built in 1894, the church retains its old time charm and grace. You can spend some quiet time inside praying or listening to carols.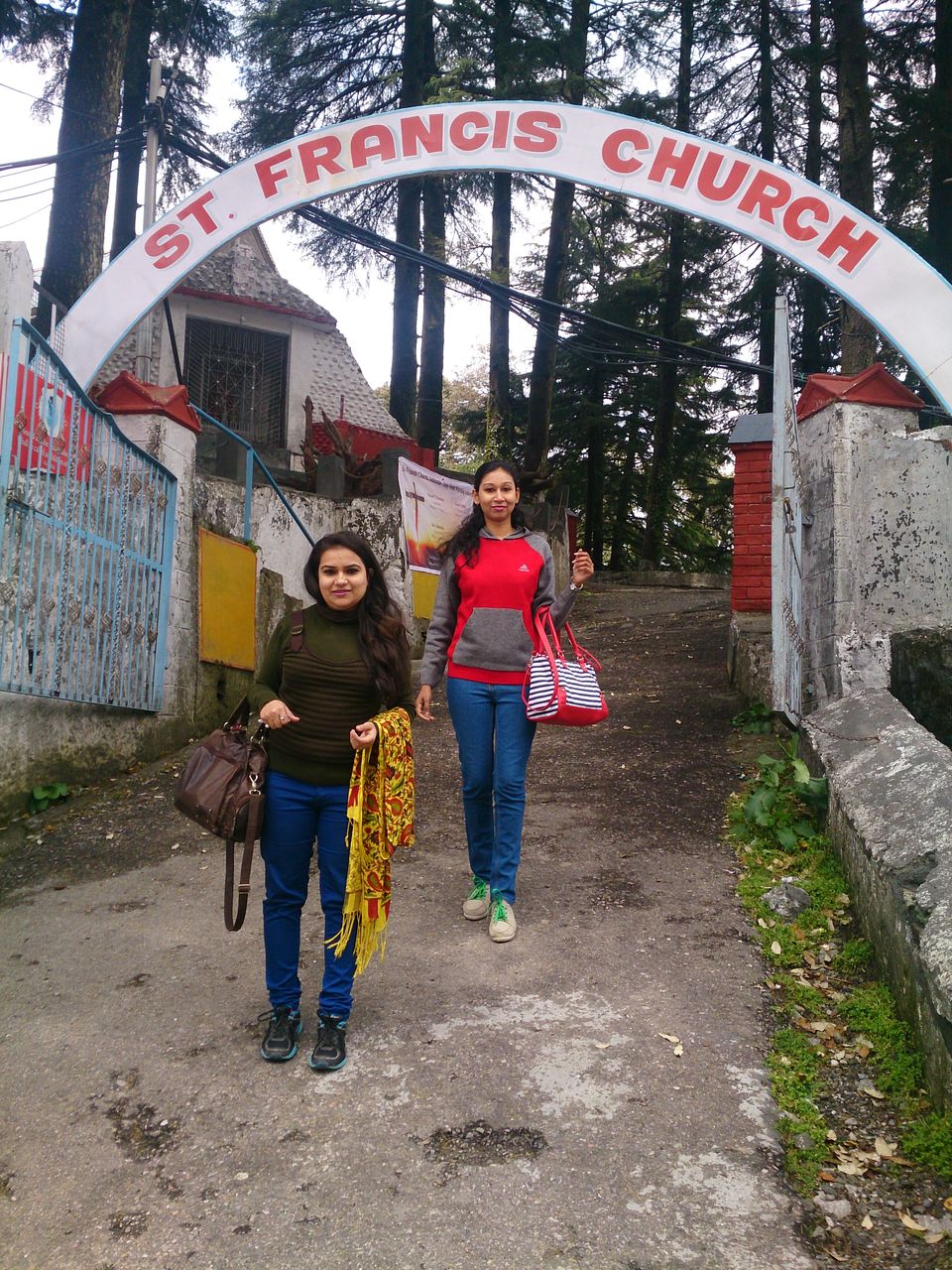 Around Dalhousie-
1. Kalatop
A wildlife sanctuary with forest guest houses, this place has been a popular shooting location for many movies, including bollywood flick Lootera (2013). Spread in a wide area, the forest has a heavy flora & fauna along with guest houses. You can also trek up to the peak of Dainkund. (We skipped Kalatop, only to realize later "Lootera"was shot here and the place is a piece of heaven!
(Later visited Kalatop in 2018 with husband. Check out the picture from Instagram here
Popularly known as the mini Switzerland of India, the place is a huge expanse of a green pastureland surrounded by the hilly trees, 21 kilometers away from Dalhousie.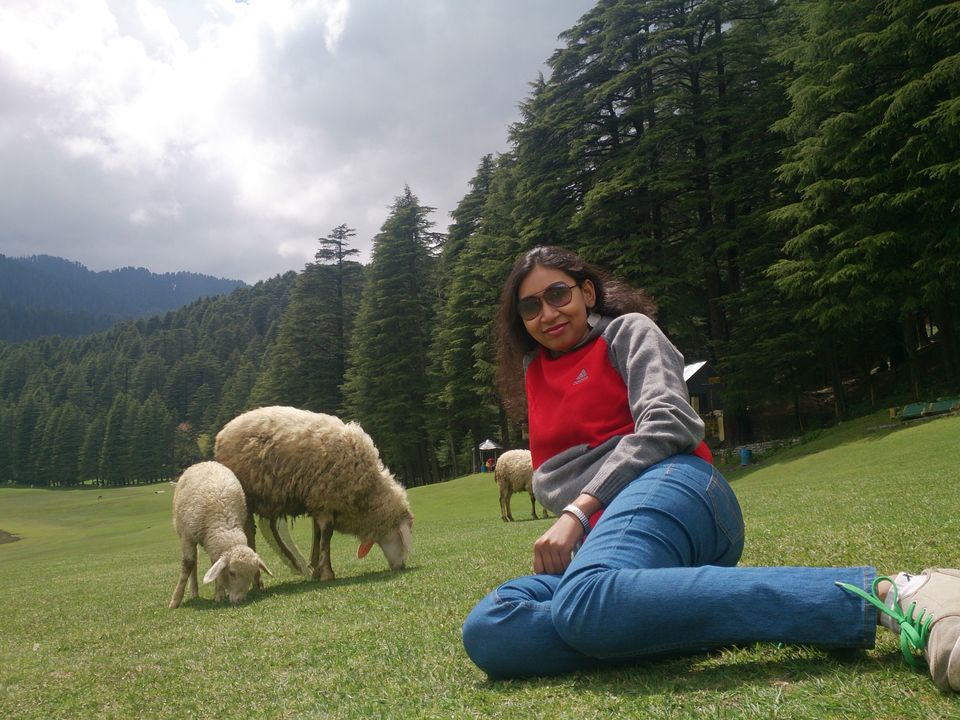 Soak the sun on the green pastures while sheep grazing by your side. The place makes a nice picnic spots with lot of eating joints around.
Named after the witches that disturbed the villagers, Dainkund is a hill top to trek on amid the marvelous vegetation and foggy trails, just 12 kilometers from Dalhousie. The mountain of Dainkund rises to an altitude of 2,745 meters above sea level and provides a breathtaking view of the surrounding regions. Dainkund is the highest mountain in Dalhousie that provides a picture book scenery of the whole valley. It is popularly known as the singing hill. Protected and maintained by the Indian Airforce , the area gets a fair share of snowfall throughout winters. My friends and I enjoyed snowfall in April!!!!!!!!! Climatic changes may be?
We made an impromptu trip to Dharamsala extending our trip by another day. Read more in the next post.
Tips for a good holiday in Dalhousie
-Do try the ginger chutney which is a local pickle preparation that adds wonderful taste and aroma to food. (Called chukh in local language). For those with sweet tooth can gorge on to fruit burfi or fresh cakes.
-Be prepared for abrupt rains or freezing wind and carry anything warm.
-Dalhousie is quiet place with no night life or pubs/discs. Only photography enthusiasts, nature lovers and those looking for peace of mind would like the place.