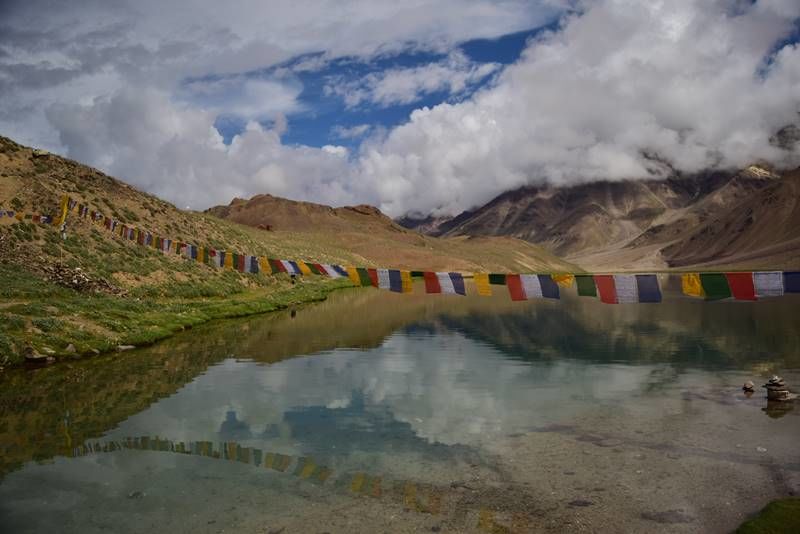 Chandratal is one of those treks that every beginner wants to experience. This 14 kilometre trek starts from Battal and passes by the beautiful Chandra River, lovely mountains and manmade stupas with colourful prayer flags fluttering over it.
The perfect time to trek to Chandratal is between June and last week of July. While Spiti is not a region with heavy rainfall index, still the region goes through a huge shift even if it rains for an hour or so. Monsoon arrives in Spiti during the month of August and trekking to Chandratal becomes a little difficult because the weather becomes untrustworthy.

My trek to Chandratal will be incomplete without the AMS that I suffered before the trek. Often, our body take time to adjust to the high altitude and end up suffering with headache and nausea. Since Battal serves as the start point of the trek, people prefer spending a night here and then start their trek next morning.
How to Reach Battal –The bus plying between Manali and Kaza passes through Battal. This bus arrives at Manali bus stand at 5 in the morning. The chances of the bus being empty is extremely low to you must prepare yourself to stand in the bus and travel for next 7 to 8 hours. There are taxis and minibuses leaving from Manali at the same time and the cost is on a higher side. The bus charges around INR 350 and a shared taxi would cost you roughly between INR 700 to INR 1000.

Check out a group of bikers crossing a pagal nallah en route to Spiti

I got down at Battal after a journey of 8 hours. The bus got stuck in a wild nallah and were only able to move after some truck driver stepped forward to help us. At Battal, the Chacha Chachi dhaba is very famous between the locals and the travellers. An elderly smiling couple runs a small shack and offers shared rooms for overnight stay. The charge for this shared room is only INR 100 per person. The food menu at this dhaba is simple but heavenly. From Daal Chawal to Rajma Chawal and from Lemon Tea to Garlic Soup everything that keep in the menu is prepared straight from the heart.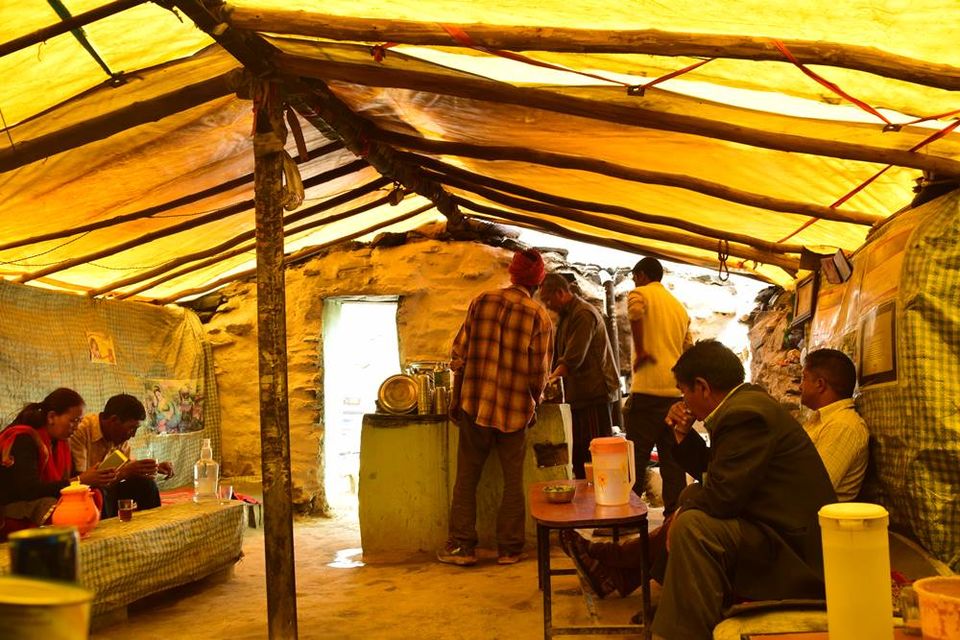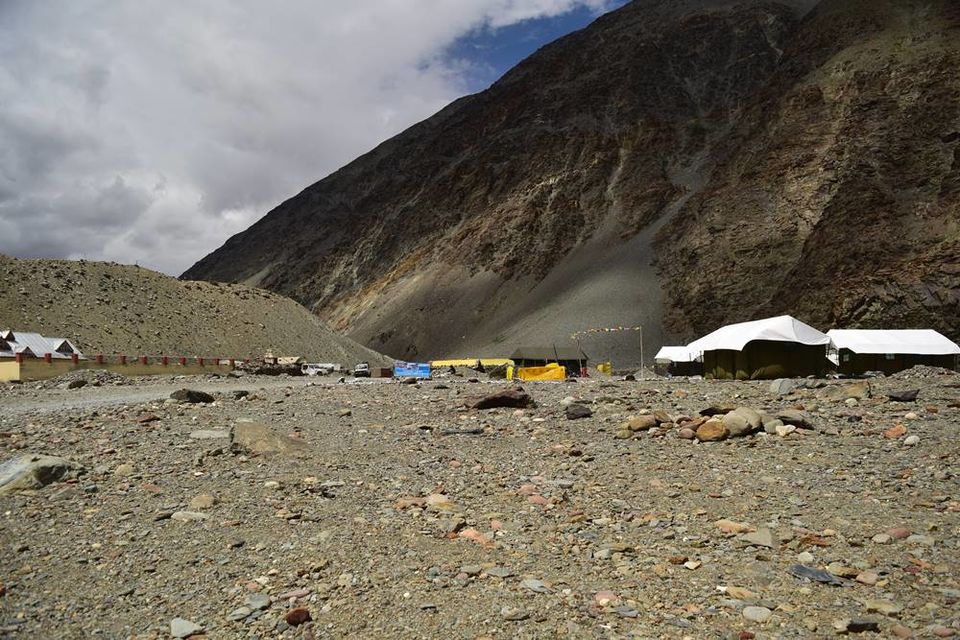 I started my trek the next morning after I felt that the AMS was gone. I walked on the road leading towards a diversion from where a road leads to Kaza and another towards the Chandratal Lake. The sun was shining bright, I soon realized that it was too hot for a trek. Since the trek route is itself on the road that vehicles use to play between Manali and Chandratal, it is easy to get a lift. After 3 hours of trekking I finally gave up and asked a biker for help. He agreed and dropped me at a point from where Chandratal was 4 kilometres away.
There are no shops between Battal and Chandratal. When you trek for around 11 kilometres, you arrive at the first campsite. From here, the Moon Lake is only 3 kilometre away. As you walk further, you come across different campsites with charges ranging between INR 1500 to INR 800 depending upon the type of tent you opt to stay in.

Why trekking to Chandratal is a better option than driving – For another who has a sense of adventure, want to experience nature and explore more of the mysterious Himalayas, trekking is the best option to do so. Trek to Chandratal is not at a high elevation but it still takes you from 12000 feet to 14100 feet which in itself is a huge achievement to enjoy upon.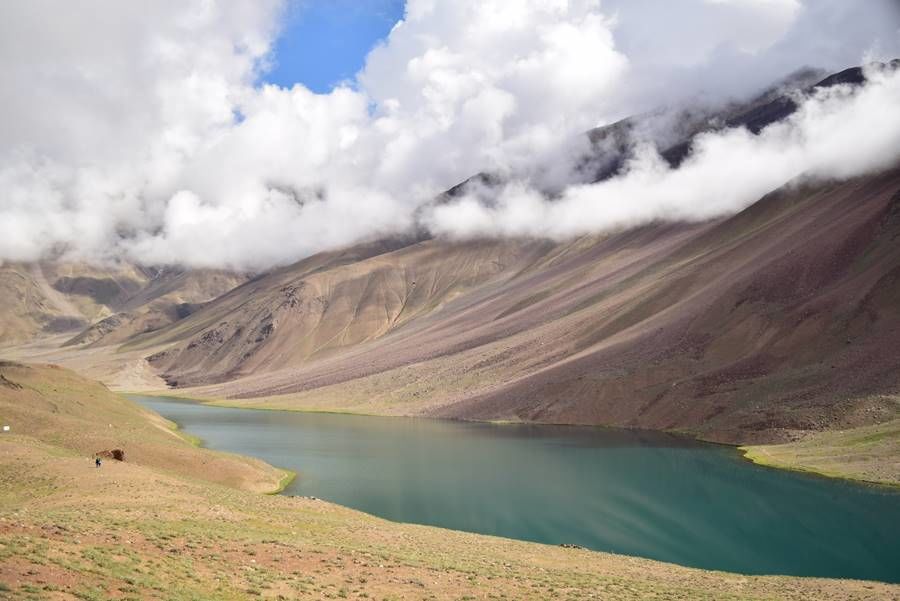 Alternate Route – A lot of trekkers prefer visiting Chandtratal after exploring Spiti. This way their body adjusts to the height and the weather. A safer option when travelling from Kaza would be to get down at Kunzum Pass from where the distance of the trek reduces down to 9 kilometres. This trek has its own perks as it starts from a height of 15000 feet and finally goes down to 14100 feet. Slowly this route is becoming popular because it is untouched and not many vehicles pass through this route.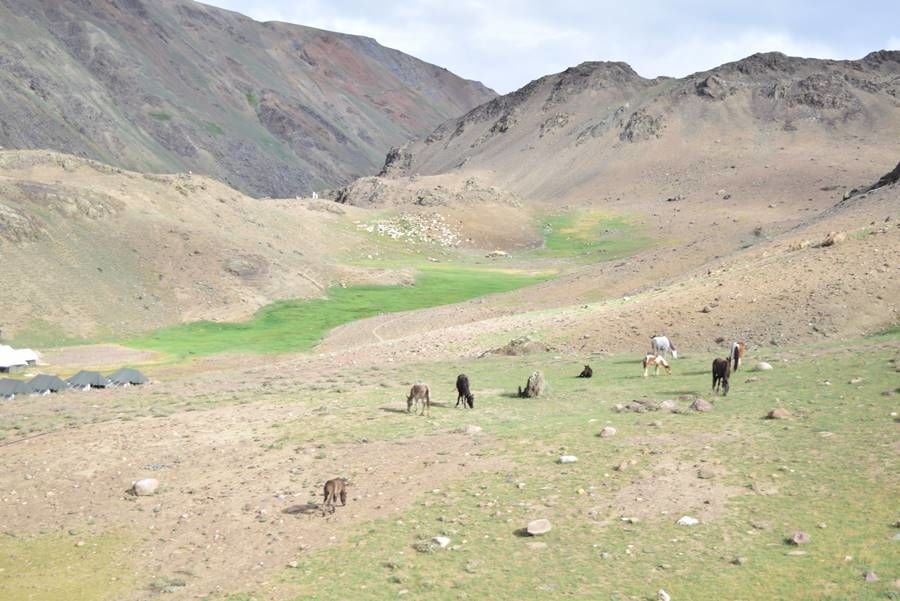 My Chandratal trek was an adventure that almost made me regret the bad decisions that I made since the beginning. But then I reached the lake, climbed down and realized what serenity feels like.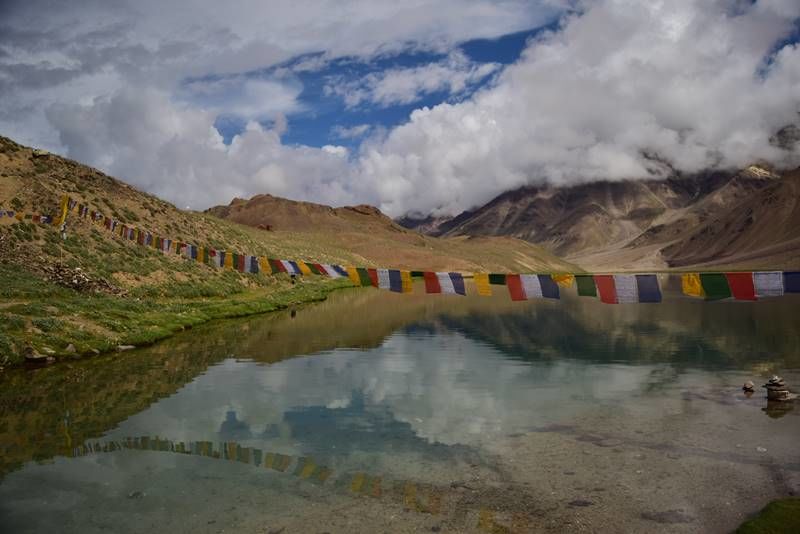 Chandtatal is a holy lake that is highly revered between the Hindu and the Buddhist communities. While there are clear signs asking visitors not to take a dip in the water, people still end up doing so. Plastic bottles, wrappers and even beer bottle lie in the proximity of the lake. As a traveller it is important to understand the ecology of the place and act accordingly to the rules and regulations.