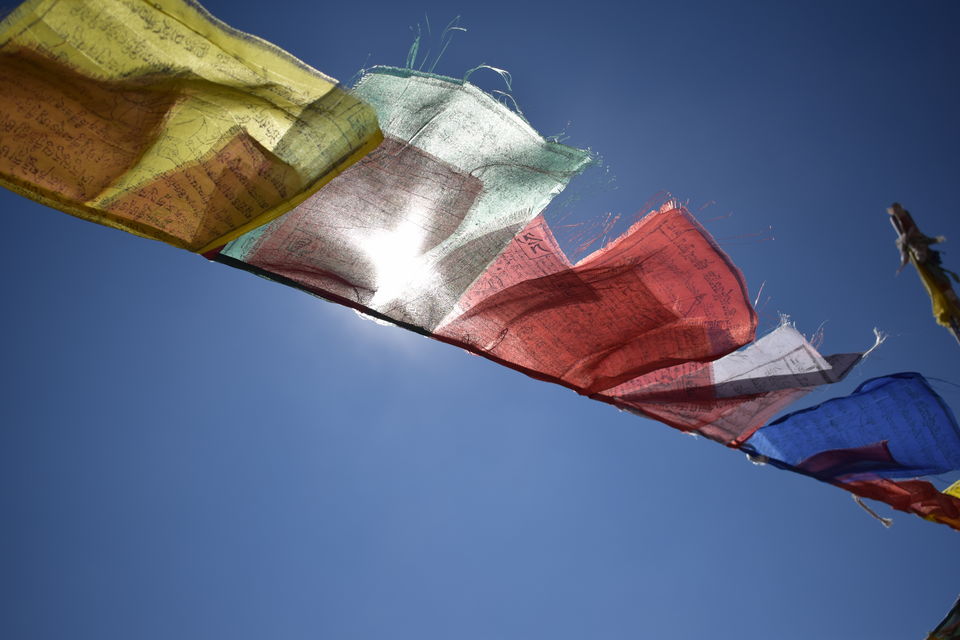 A journey that leaves you yearning for more. Travelling into Spiti Valley "The Middle Land" between India and Tibet is one such experience that fills you with joy and wonder. You come across the places that one would not imagine exists in India. It is one of the most enthralling and enriching experience for mountains lovers.
One fine day I got a call from one of my good friend and she invited me for her wedding. And to my surprise it was in Reckong Peo, the headquarters of Kinnaur District. I instantly had my calling to visit the splendid Spiti circuit.
While preparing my itinerary I came across various useful blogs and information from internet but none of them gave me the complete insight on how to cover the circuit through public transport or shared cabs. While planning a trip, one of the most important thing is the mode of conveyance one opts for.
I have decided to right this blog for those who are willing to visit the Spiti without their private vehicle like bike or car and to give you more insight on experiencing Spiti through different modes of transport.
What is Spiti Circuit?
It is a kind of a loop formed when one starts the journey from Shimla and ends up in Manali or vice a versa by journeying through all the wonders of Spiti Valley. I completed the lap starting from New Delhi -> Shimla -> Kalpa -> Kaza -> Manali ->New Delhi but one can also start from Manali.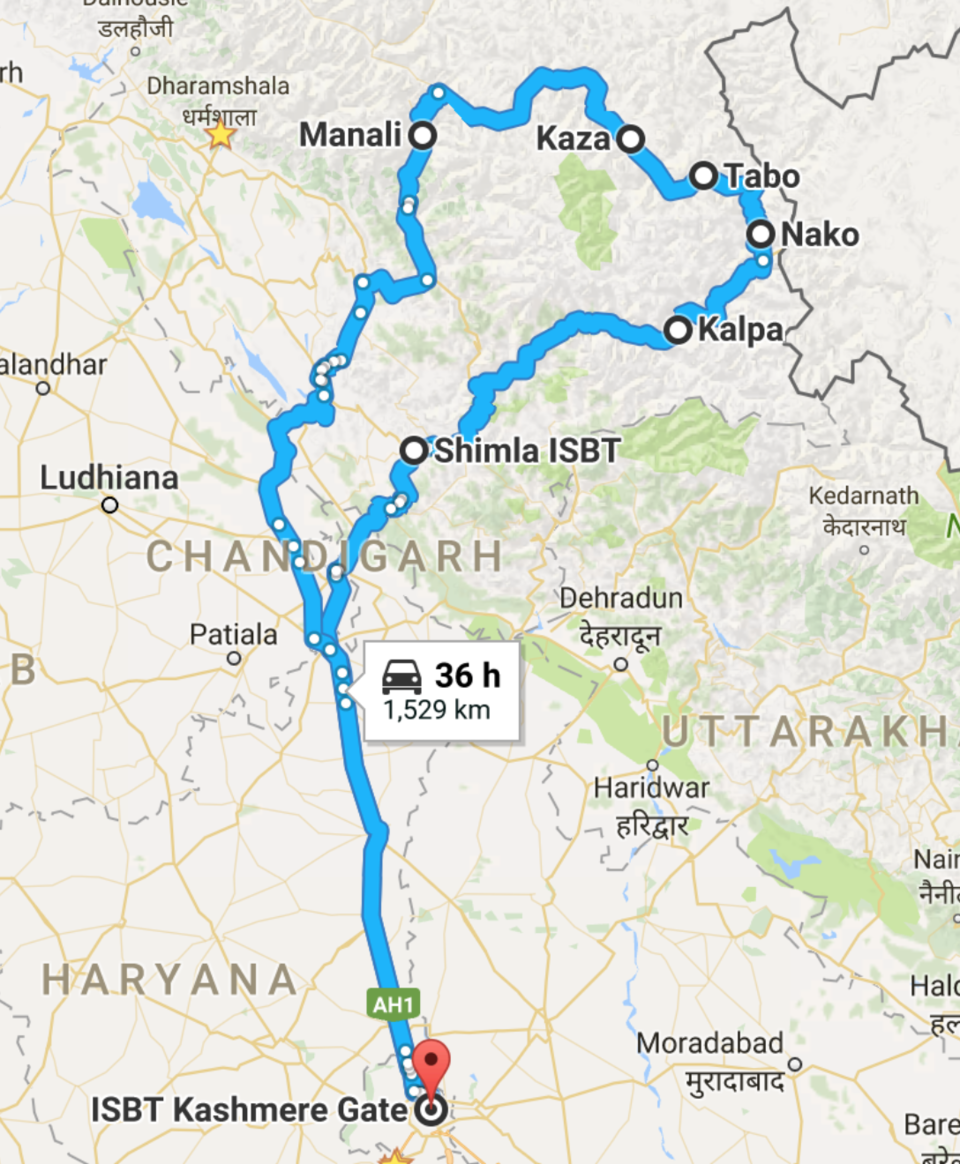 ISBT Kashmere Gate to Shimla -8 hours
Himachal Road Transport Corporation Volvo is one the best option to travel from New Delhi to Shimla. The bus starts in the night and reaches Shimla in the morning. It takes around 8 hours to reach Shimla. Book the bus online which reaches before 6 AM.
Shimla to Kinnaur - 8 hours
There are many options to go to Kinnaur depending on which place one wish to cover in Kinnaur.
There are two options available. One is to hop into the early morning bus from Shimla to Kalpa that starts at 6.45 AM or take a bus to Sangla at 6.30 AM. There not many bus services from Shimla to Kinnaur so try to reach Shimla as early as possible. There is no online pre booking available. So one has to book the tickets from the bus stand itself.
On the way one can witness the splendid views of lush green mountains. Roads are good from Shimla to Kinnaur.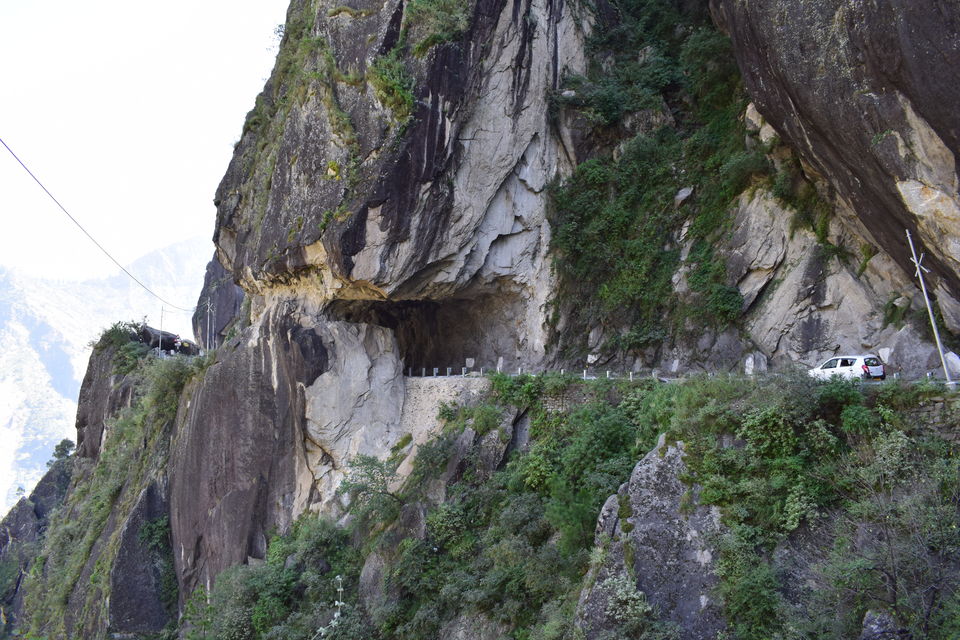 I reached Reckong Peo on the same day at around 4 PM. As it was my friend's wedding I decided to stay in Kalpa. There are plenty of options to stay in Kalpa. Many home stays and hotels are available. Either do a online booking for Kalpa or try your luck for home stays on the fly.
At least plan to spend a night in Kalpa and Reckong to prepare yourself for next expedition. Kalpa in itself is a tourist attraction. Some of the main attractions in Kalpa that I really liked is Suicide Point and also one can see the Kinnaur Kailash peak and a shivlingam which is quite popular among trekkers.
Kinnaur To Kaza
The real journey starts from Kinnaur to Kaza. There is only one bus that leaves from the Reckong Peo bus stand at 7 am for Kaza. There is no online booking available. So I reached the bus stand at 6 am and booked the tickets.
Embrace yourself to witness some of the most stunning views of from Kinnaur to Kaza. The bus passes through Pooh, Nako, Tabo and reaches Kaza at around 5 PM the same day. One can see the transformation of lush green mountains into cold deserted peaks from Peo to Nako.
As bus moves from Nako to Tabo,I was memorised by the different shades and colours of nature. The bus stops at three spots, one of them is Nako. One can also stay in Nako and then hop into the same bus the very next day at the same time and leave for Kaza.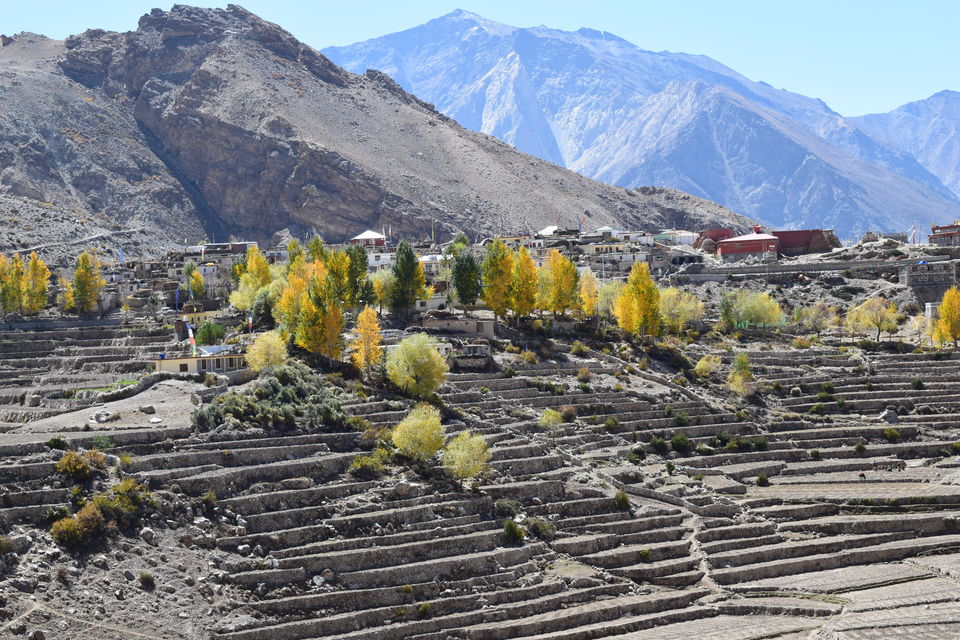 Though Tabo and Dhankar is on the way to Kaza. I decided to go to Kaza and take rest. As it is a spledid but hectic journey from Delhi to Kaza. It is advisable to take rest at Kaza and spend ample amount of time visiting each place like Tabo or Dhankar with fresh start. I reached Kaza the same day at 5 PM.
Kaza or Kaja acts like a base camp to visit all the places in the ambit. The rugged landscape and rustic surroundings around the secluded village which rest at an average height of 12,500 feet above sea level, is a dream destination for those seeking adventure on an offbeat frontier holiday.
Plan your next three days in the pristine serenity. Relax and know your very existence amidst the nature. There are plenty of options to stay in Kaza. There are many economical home stays available that can be booked online or by landing there. There are no hotels in the vicinity. I chose to stay in "Zostel" which again provides a range of options from tents, dorms to private rooms.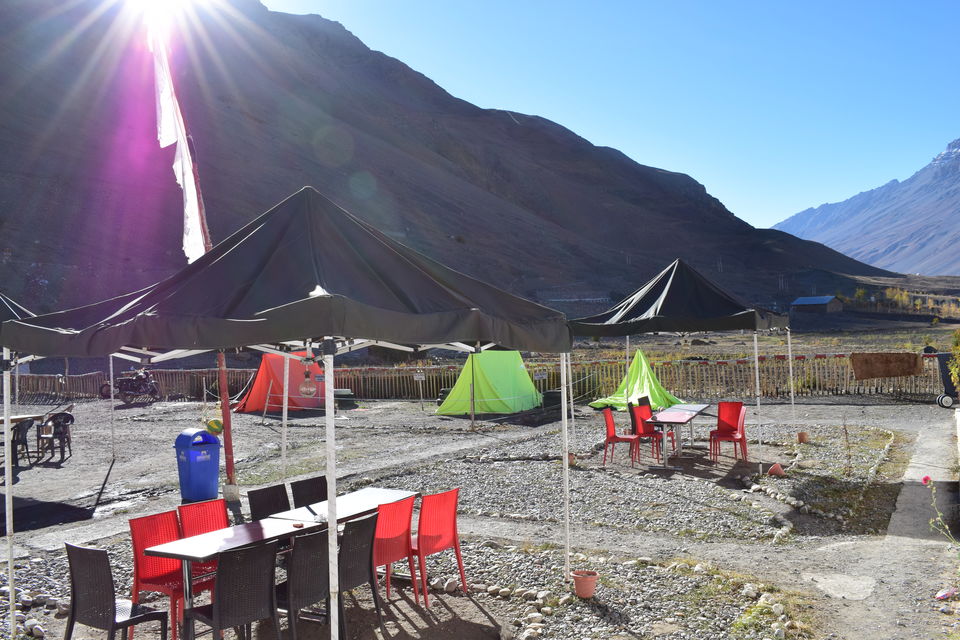 Feel the harmony and peace of this pristine surroundings with the mug of Coffee in the morning.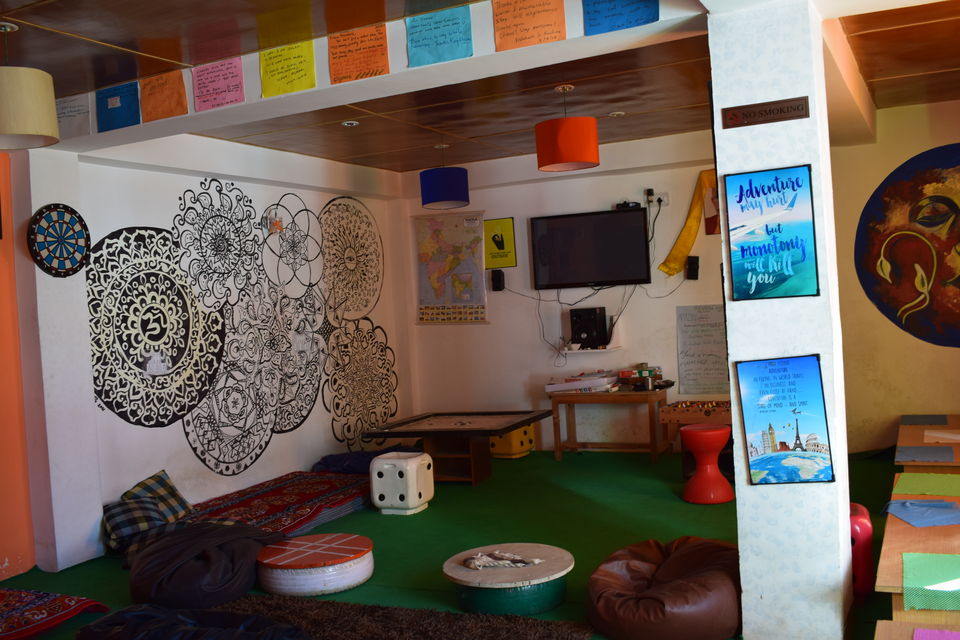 Kaza is a small village in spiti which has connections to rest of the valley and outside. Its rustic and rugged mountains captures your mind and soul.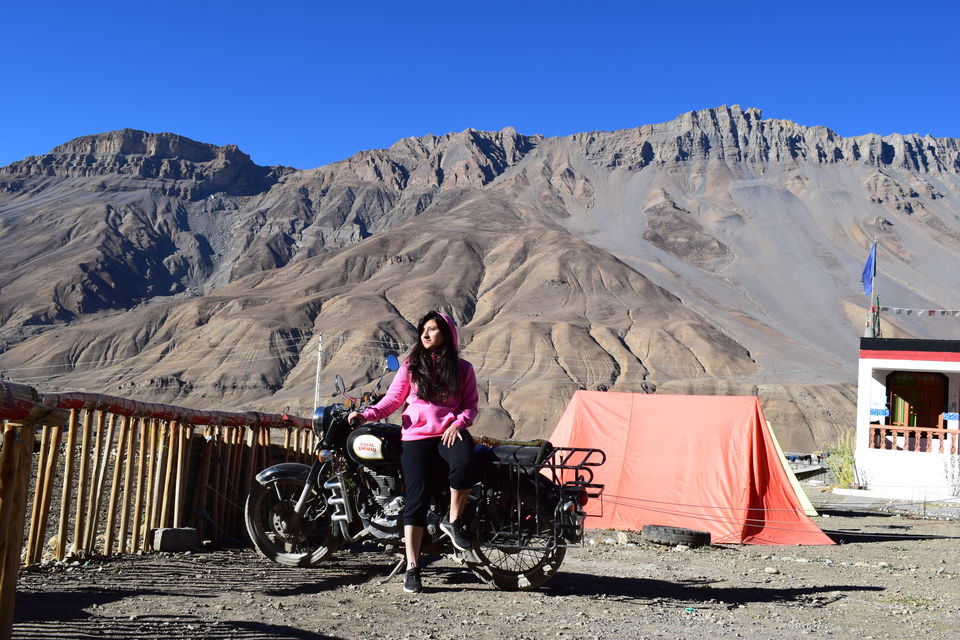 Kaza has a small market with the availability of almost everything in an ambit of 1 km. There are many restaurants with local cuisines like thupka. There are two cafes in the market which has a nice and cosy ambience. "The Himalayan Cafe" and the "Taste of Spiti".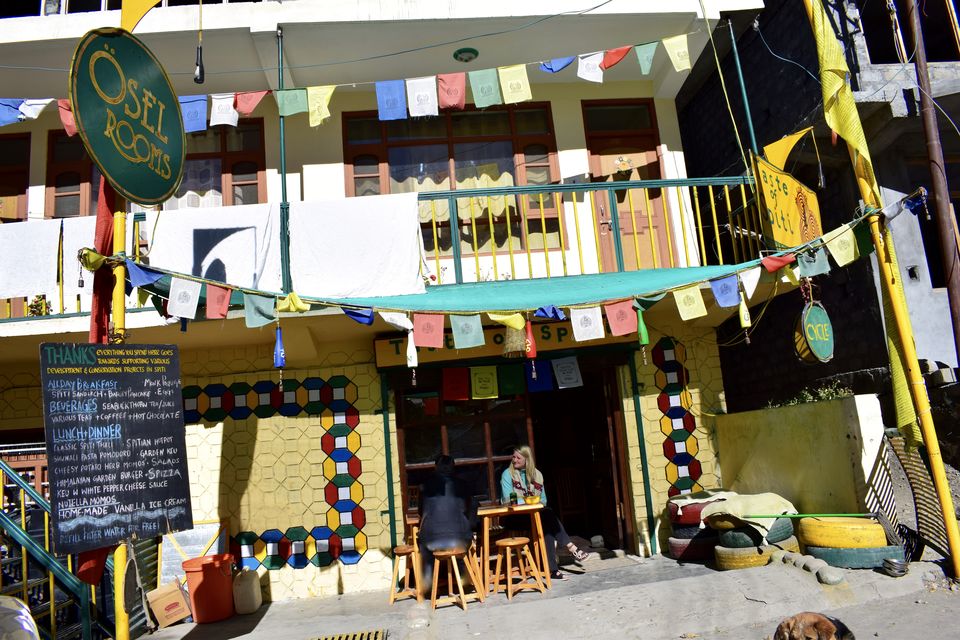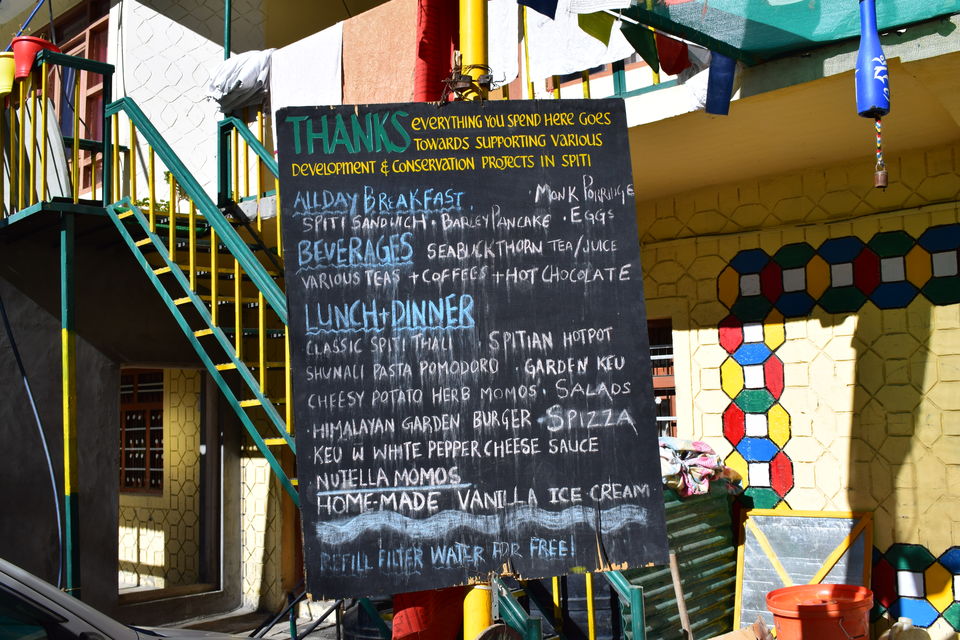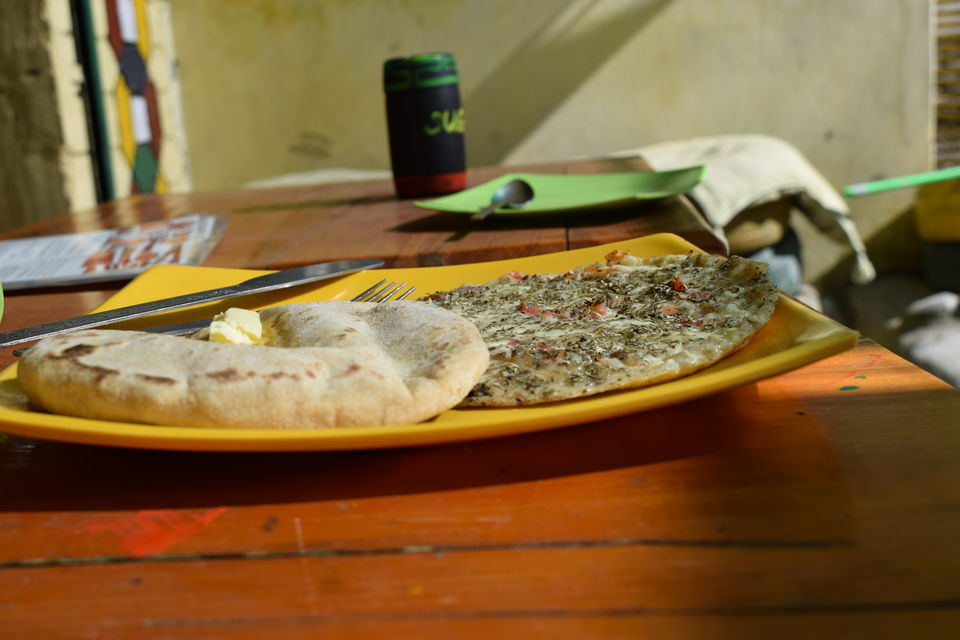 Now, how one can plan the trip ahead. Well the best and most adventurous means to get mesmerised by the beauty of the valley is to hire a two wheeler. There are plenty of vendors for Royal Enfield bullets. The daily charges may vary from 1000 to 1400 a day. One can also travel on local private cabs or local buses, though it is a tedious task.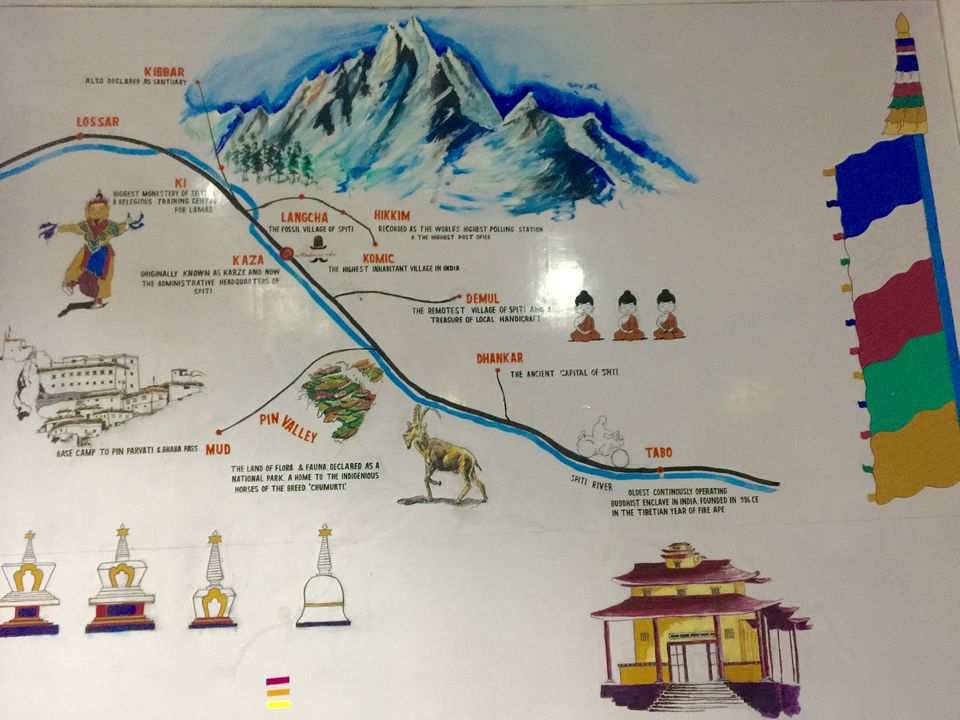 One can plan their next few days based on the distance from Kaza.
Ki Monastery
Start you beautiful day in Ki Monastery or Key Gompa which is located at the hill top at a distance of 7 kms. The morning prayer starts at 8 AM in the morning. Religious or not, sitting in the peace and embracing the encompassing silence is the most beautiful way to let go of all your fears and stress.
After the beautiful start of the day, one can head directly to the "Fossil Village of India". Its a small village which is located 16km from Kaza in a cup shaped structure. It takes only half an hour to reach Langza.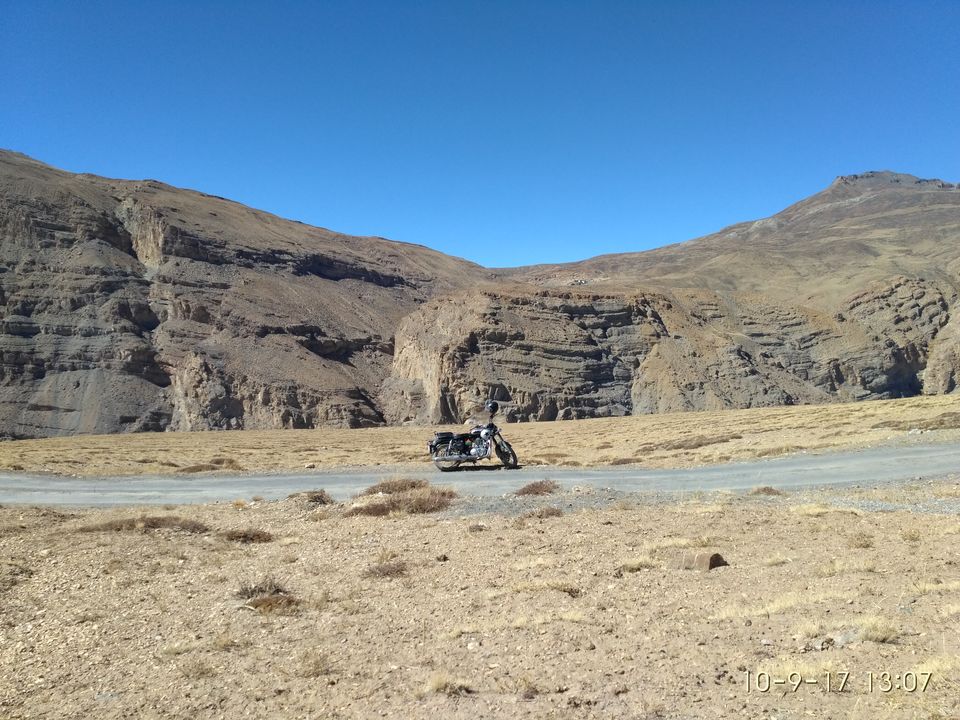 There is a humongous Bhudha status which one can witness when you enter the village. This status is believed to be watching over the region.
The village is a rich source of fossils. Regular fossil excursions for visitors are organised for a unique insight into the history of the Himalayas. There are no cafes and restaurants in Langcha. There is a beautiful homestay which gives a spectacular view of the valley surrounding the village.
Though Langza is a small village, it is a classic example of modernisation and advancement for reusing the waste. It is renowned for traditional Spitian toilets.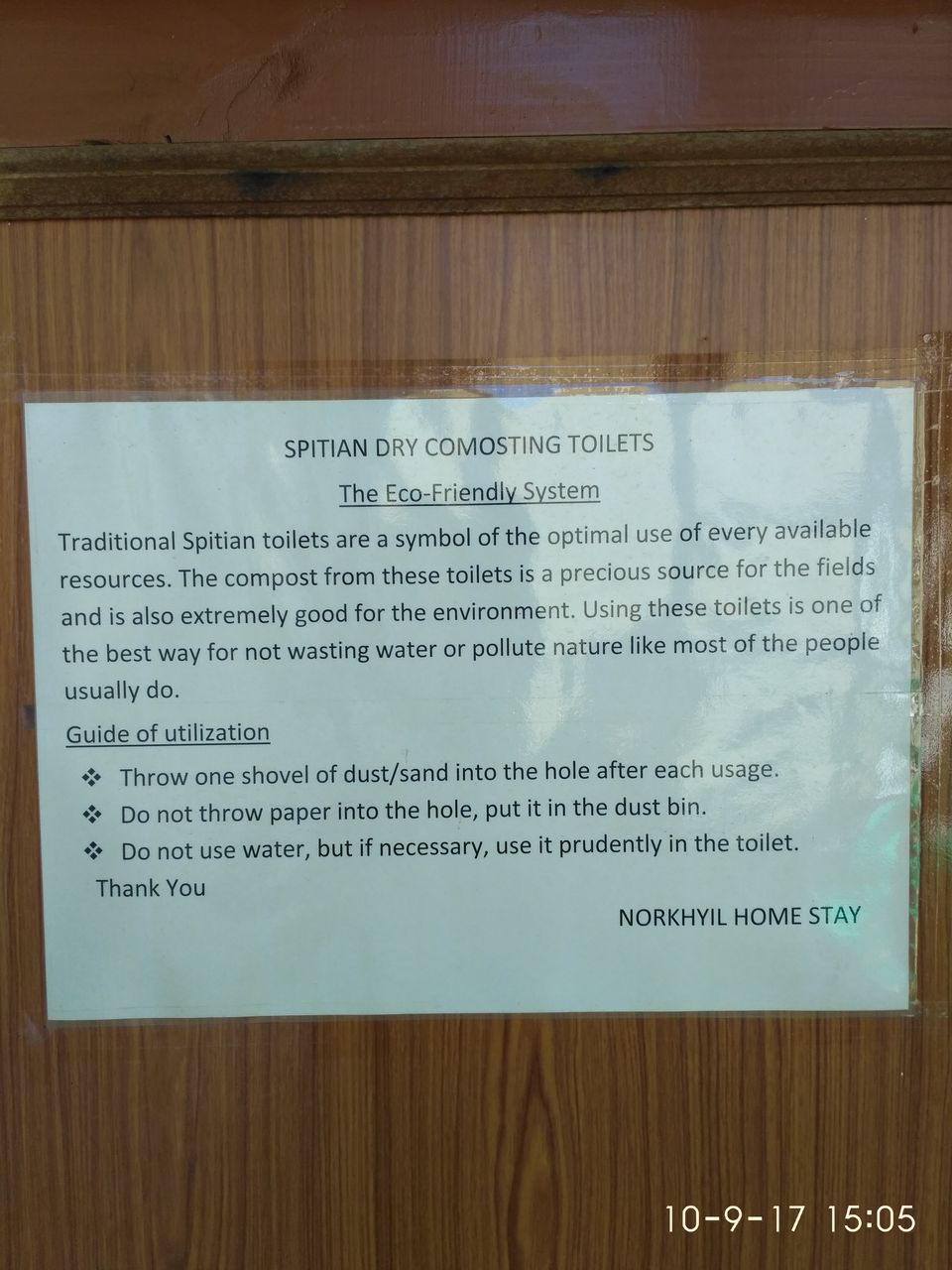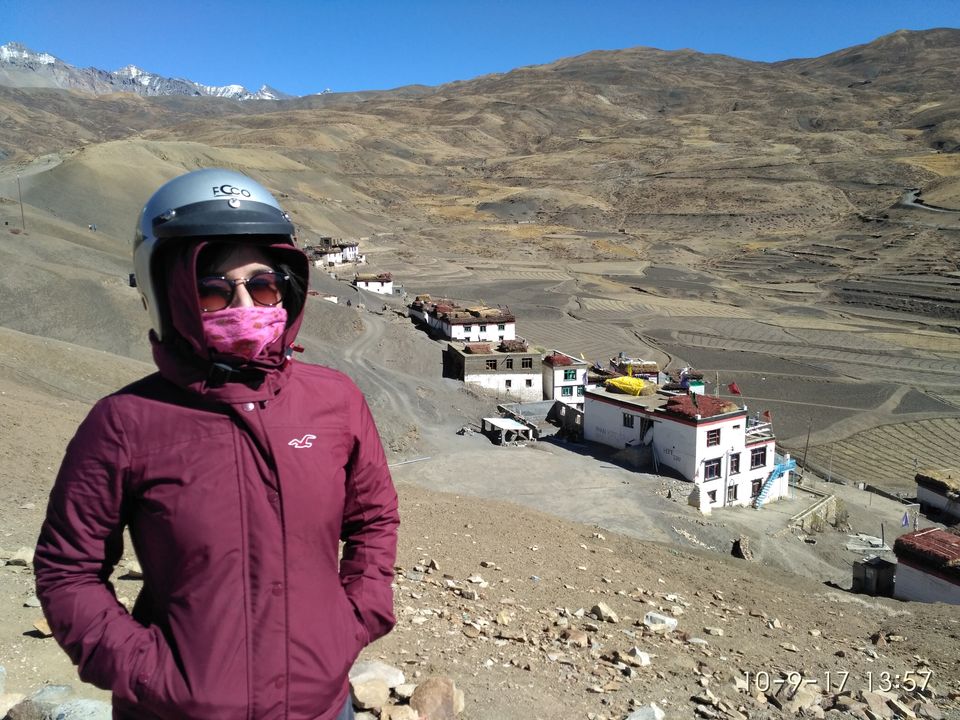 After spending some quality time in Langza, one can leave for Hikkim which is world's highest polling station and the highest post office. It takes around half an hour to reach Hikkim from Langza. From Hikkim to Komic, it takes around 15 minutes by vehicle. Komic is the highest inhabitant village in India. One can come back to Kaza the same day. So one can easily cover all these places in a day and come back to Kaza.
They say that journey is important than destination. One such journey is from Kaza to Tabo on a bike. While going through all the high and lows of the unblemished beauty of nature, I could not believe my eyes. Nature at its best.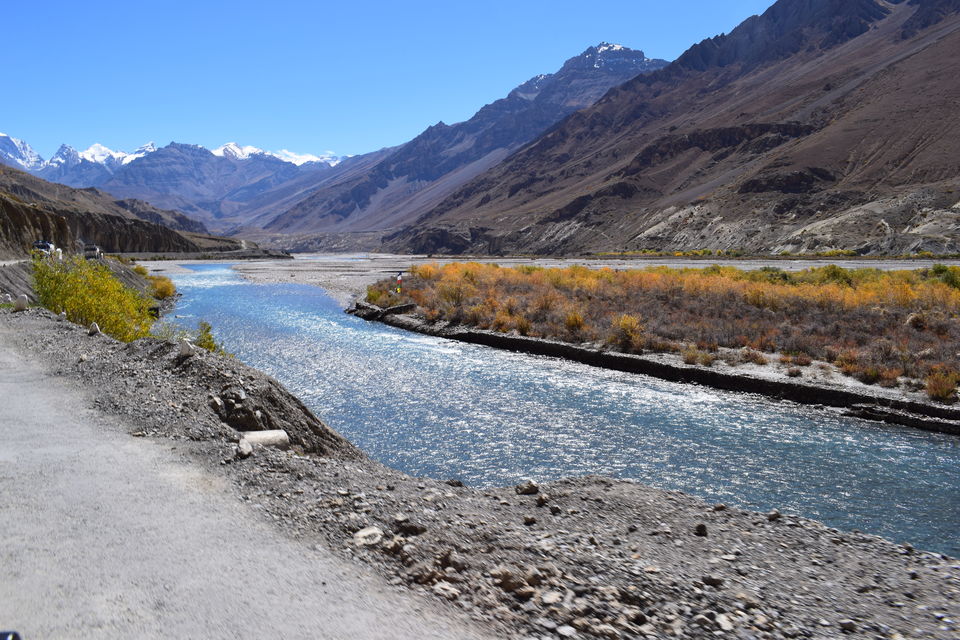 Tabo is a small village, situated on the left bank of river Spiti in the Spiti Valley of Himachal Pradesh. It is 50 kms short of Kaza, major town in Spiti Valley, while travelling from Reckong Peo to Kaza.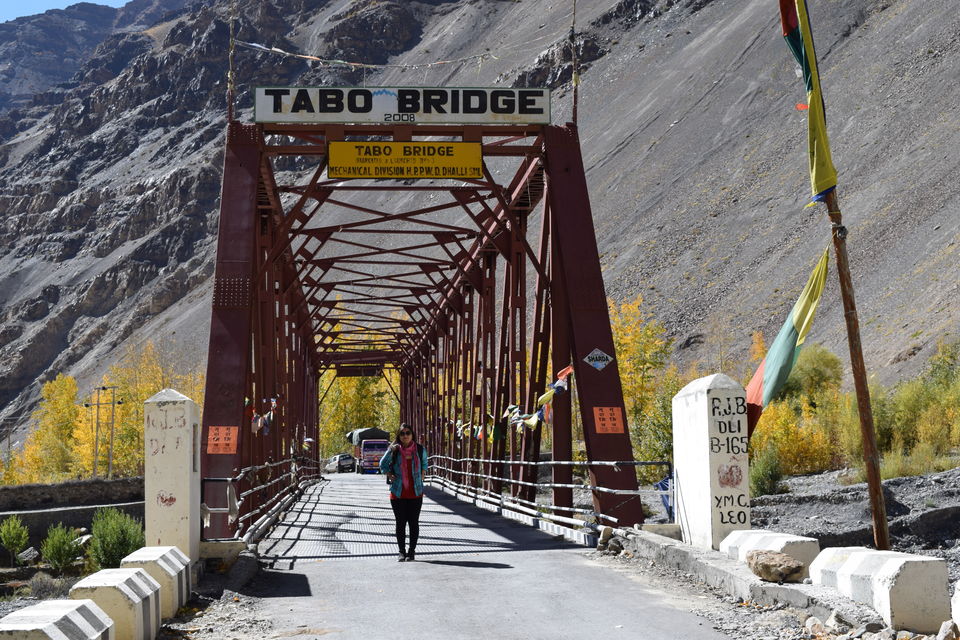 Flanked on either side by hills, it houses one of the most important Buddhist monastery, that is regarded by many as only next to the Tholing Gompa in Tibet. This monastery is said to be over a thousand years old, founded back in 996 A.D.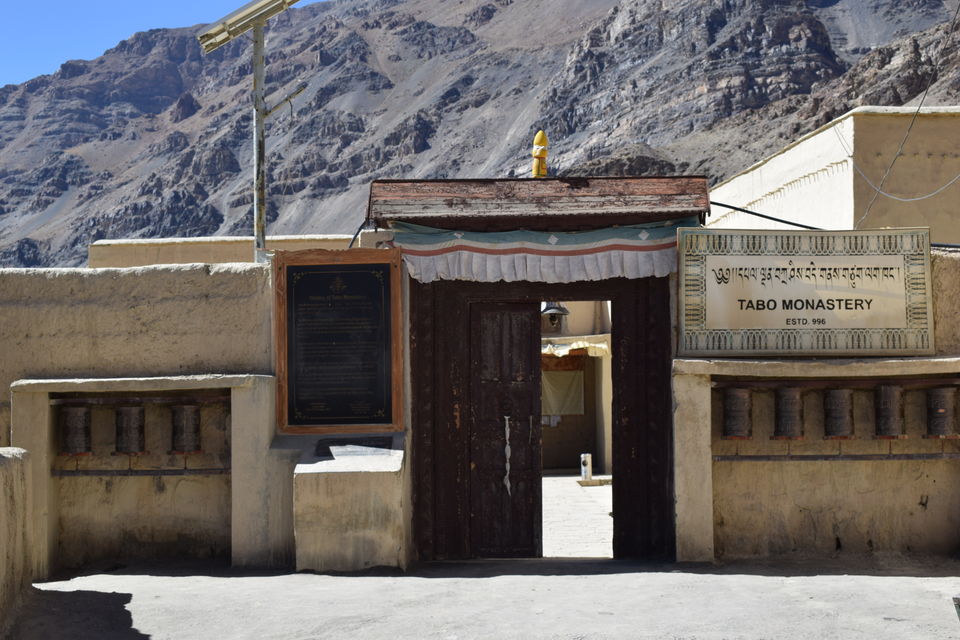 After Tabo monasteries, one can visit Tabo Caves. These caves were carved out in the hills for the purpose of meditation by monks.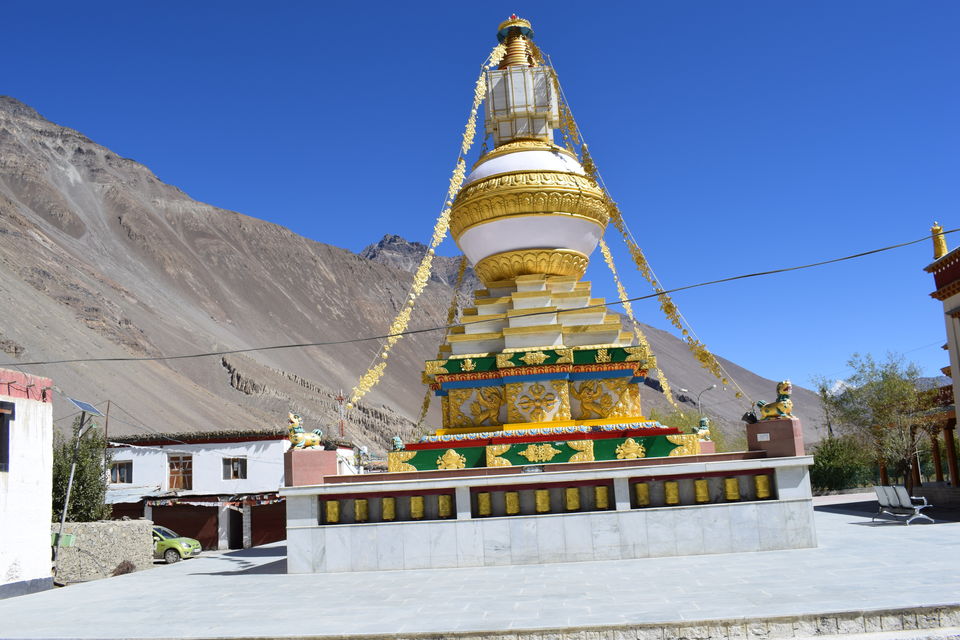 After visiting Tabo, one can start their journey back to Dhankar on the same day. To my surprise Dhankar was astonishingly beautiful and was one of the best places in Spiti.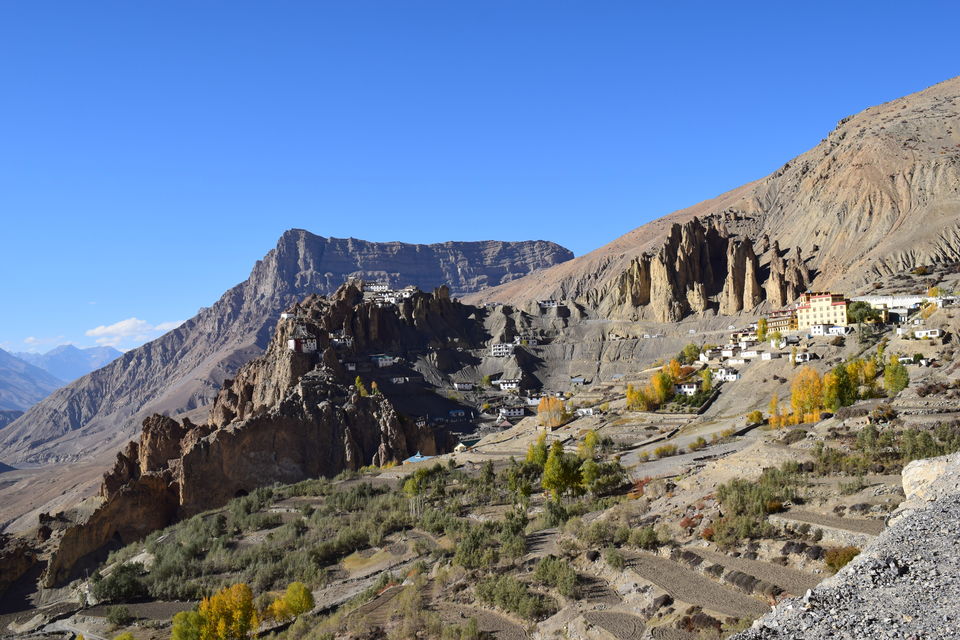 Once you reach Dhankar, plan to stay in Dhankar for at least a day. There are some good picturesque spots in Dhankar.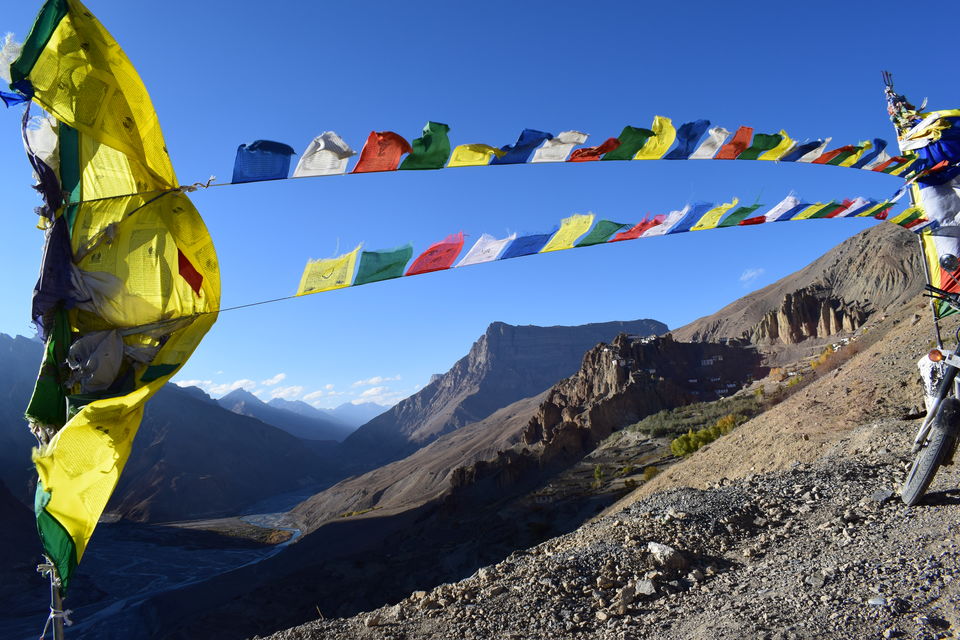 There is a old Dhankar monastery called Dhankar Gompa which is artistically constructed. One can plan to trek to Dhankar lake which is 2 hours of trek from the monastery.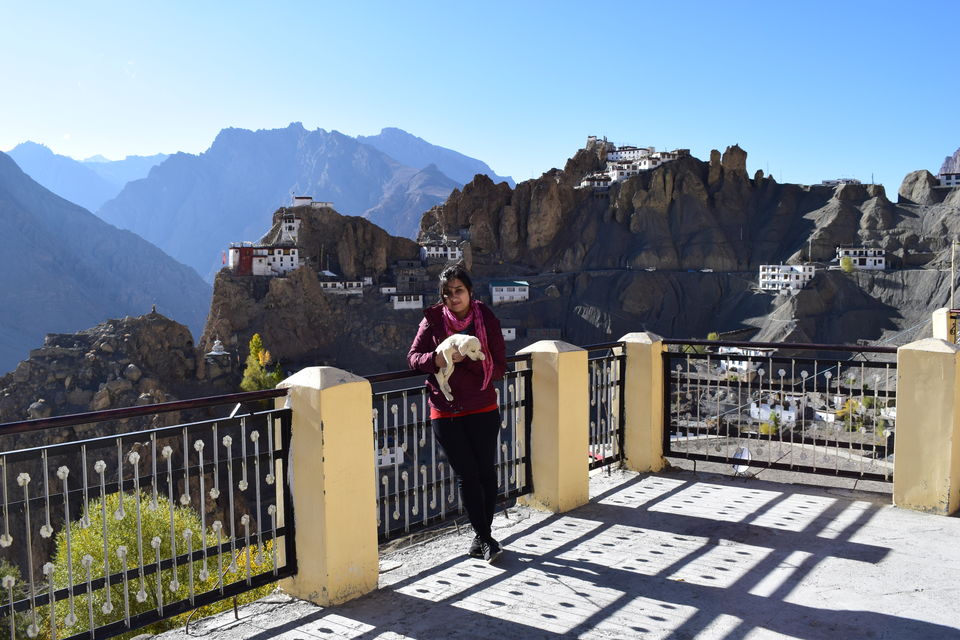 It is truly said that "some of the best things do not ask for attention."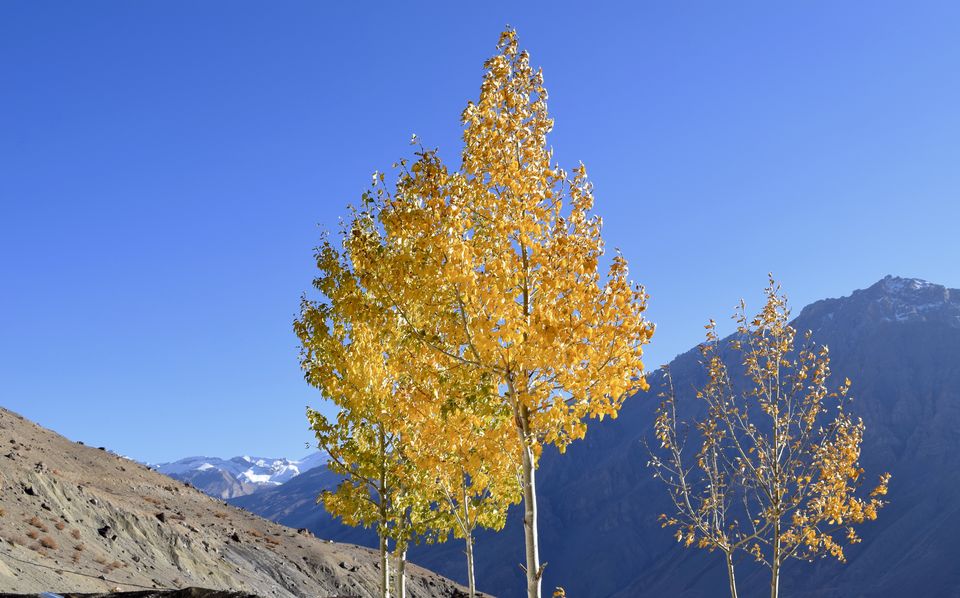 After Dhankar, one can return back to Kaza. Now from Kaza, one can plan to visit Chandrataal and then head to Manali.
There are many options to travel from Kaza to Manali. There is a taxi stand in Kaza market from where one can book the tempo traveller two days ahead of the journey as it quickly gets booked. The cab leaves at 6 am.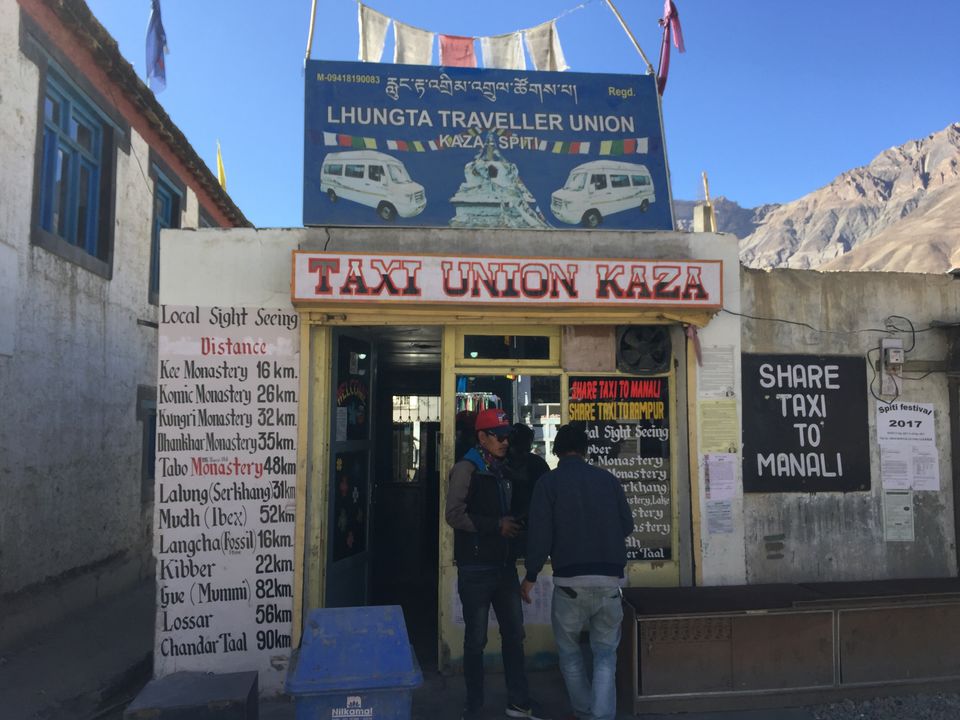 The other way is to book the Himachal roadways one day prior to the journey. The bus leaves Kaza at 4.30 am.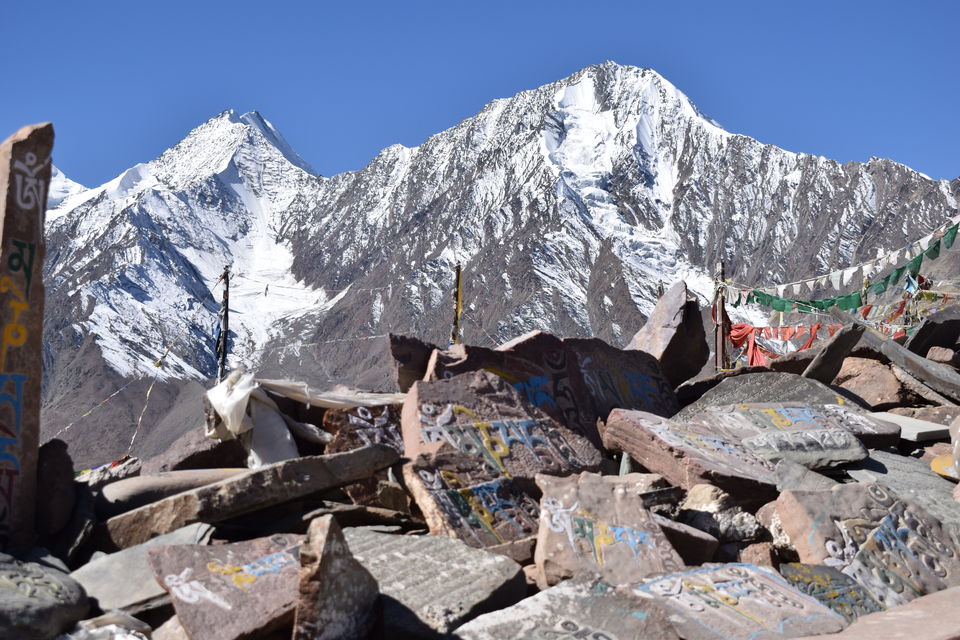 The bus/shared cab covers Kuzum pass and reaches Manali at 5 PM.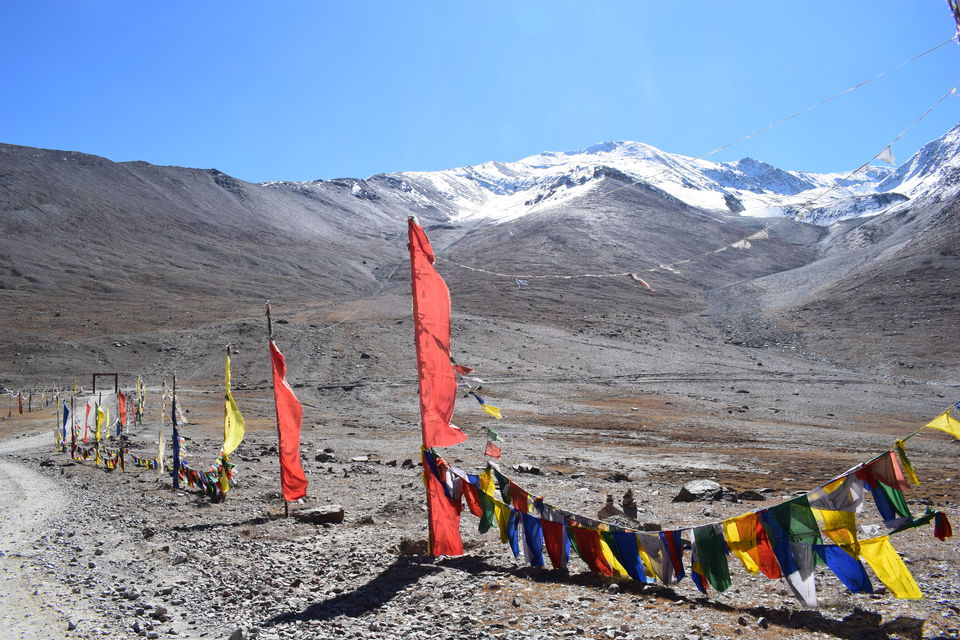 Kunzum pass is the bridge between Spiti and Lahual District.After Kunzum Pass, the roads are awful.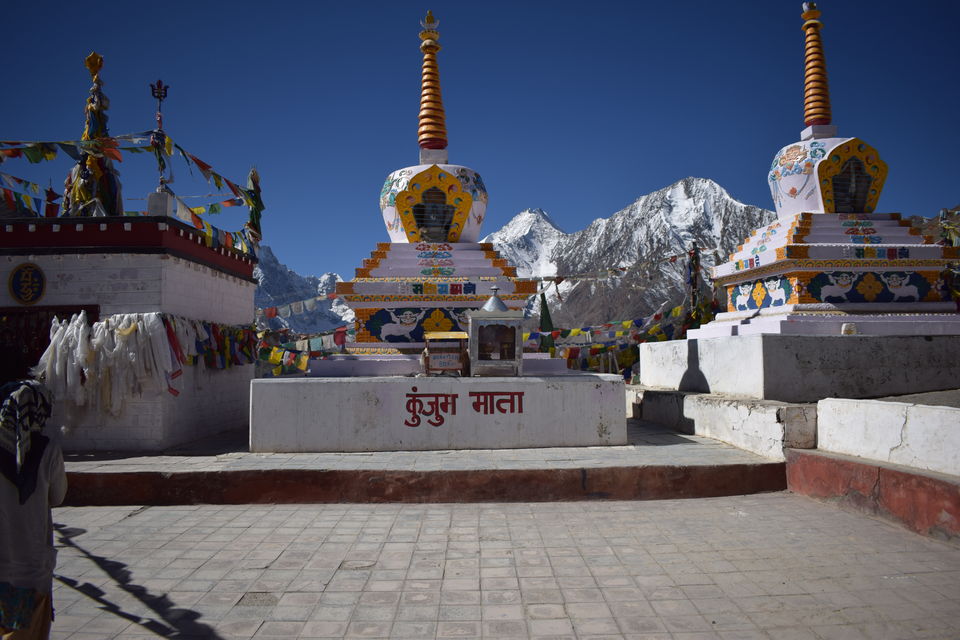 After much of a struggle on roads, one can stay in Manali and leave for their destination the very next day.
Spiti trip is one such trip that gives an experience of a lifetime and this is a trip for those who love to travel and vagabond!!!.