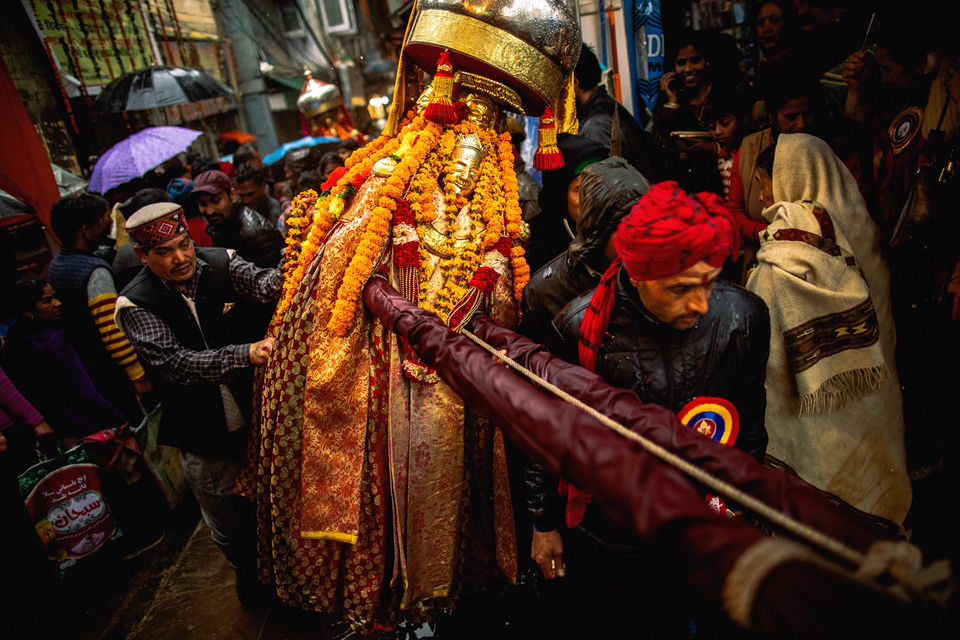 In our country, Shivratri is a night of faith, spirituality and magic for those who celebrate the festival. There are a plethora of legends behind the origin of this festival – some say it's when Lord Shiva and Goddess Parvati tied the knot, others say that it's when Lord Shiva decided to punish Lord Brahma for lying and so on. If you're interested in mythological tales, the intricacies of Lord Shiva's life is a great topic to delve on.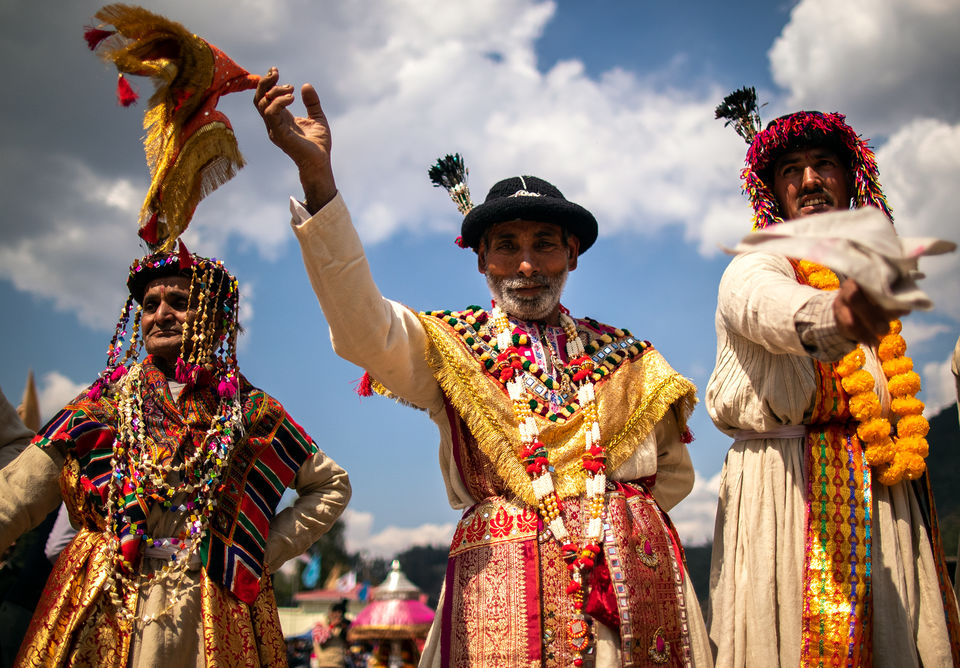 Out of the 12 Shivratris that are marked on the Hindu calendar, Mahashivratri is the biggest of them all. On 21 February this year when the moon will shine in the sky in its whole, beautiful form, Shiva bhakts in Mandi, Himachal Pradesh will be a rainbow of festivities. A week-long gala of activities, ancient norms, traditions, glorious customs and more await anyone making their way to the mountains to witness it firsthand!
What happens at this festival?
When the time comes, locals start prepping Bhootnath Temple in Mandi, the auspicious location where Shivratri is held every year. Madho Rai, the local deity of Mandi, is the protector of this town and also the one who leads the procession of over 200 deities who gather there for the celebrations. People from across Himachal and some parts of Punjab carry their deities (known as devatas) on palanquins to Mandi with great pomp and show. There is dance, regional music, Himachalis dressed in their best attire and a chance for you to see another unique glimpse of India.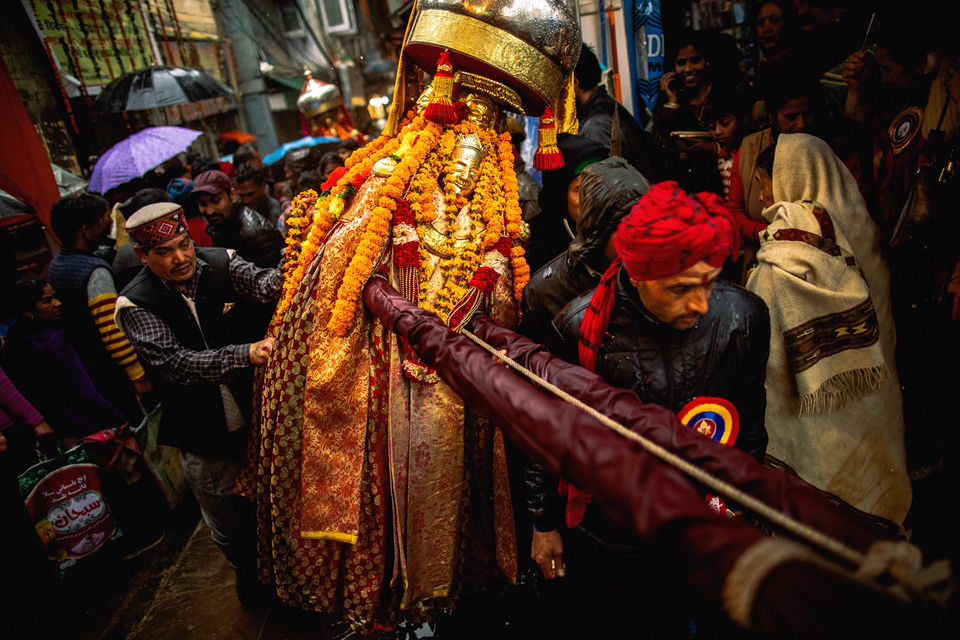 The other two deities that are super important are Kamru Nag and Parashar Rishi. Kamru Nag is called the Rain God hence his presence is truly a blessing during the festival. He's also the first one to be received by Madho Rai.
To people who live in cities, this may be overwhelming but if you spend time with the locals and eagerly listen to the stories they have to share, the fictional will turn into reality. And once you do, you will realize the true meaning of Shivratri.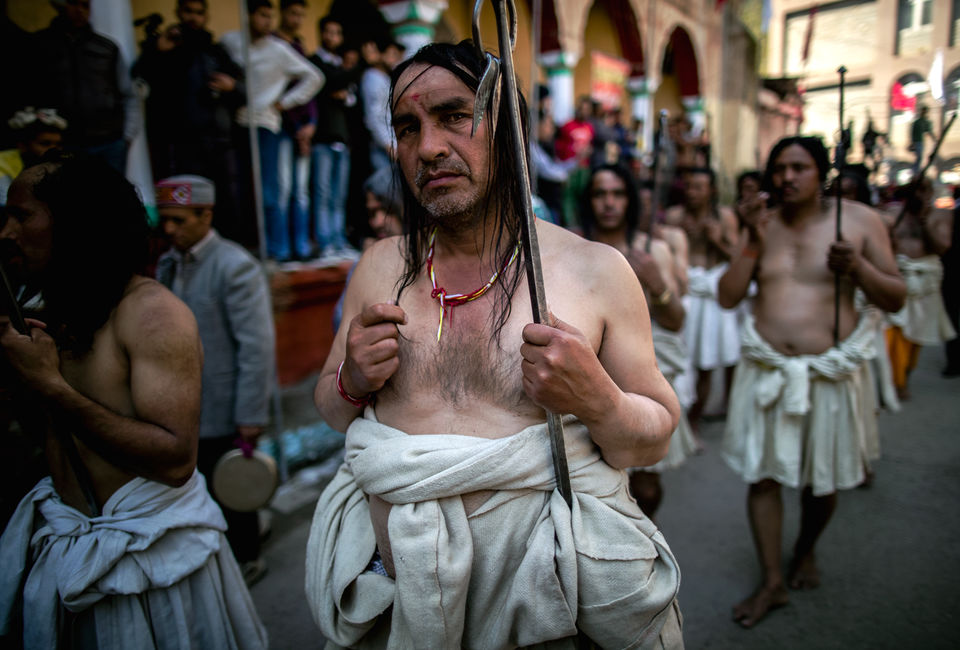 People observe fasts, watch temple priests recite chants and make predictions for the following year. There is a lot of bhaang (an alcoholic drink) served as well.
The government has recognized this fair as an international festival, so rest assured tourists will be coming from around the world to pray to Lord Shiva for strength and vigour. Stalls are lined up that sell local items such as walnuts, ghee, hemp oil, Himachali shawls, and honey.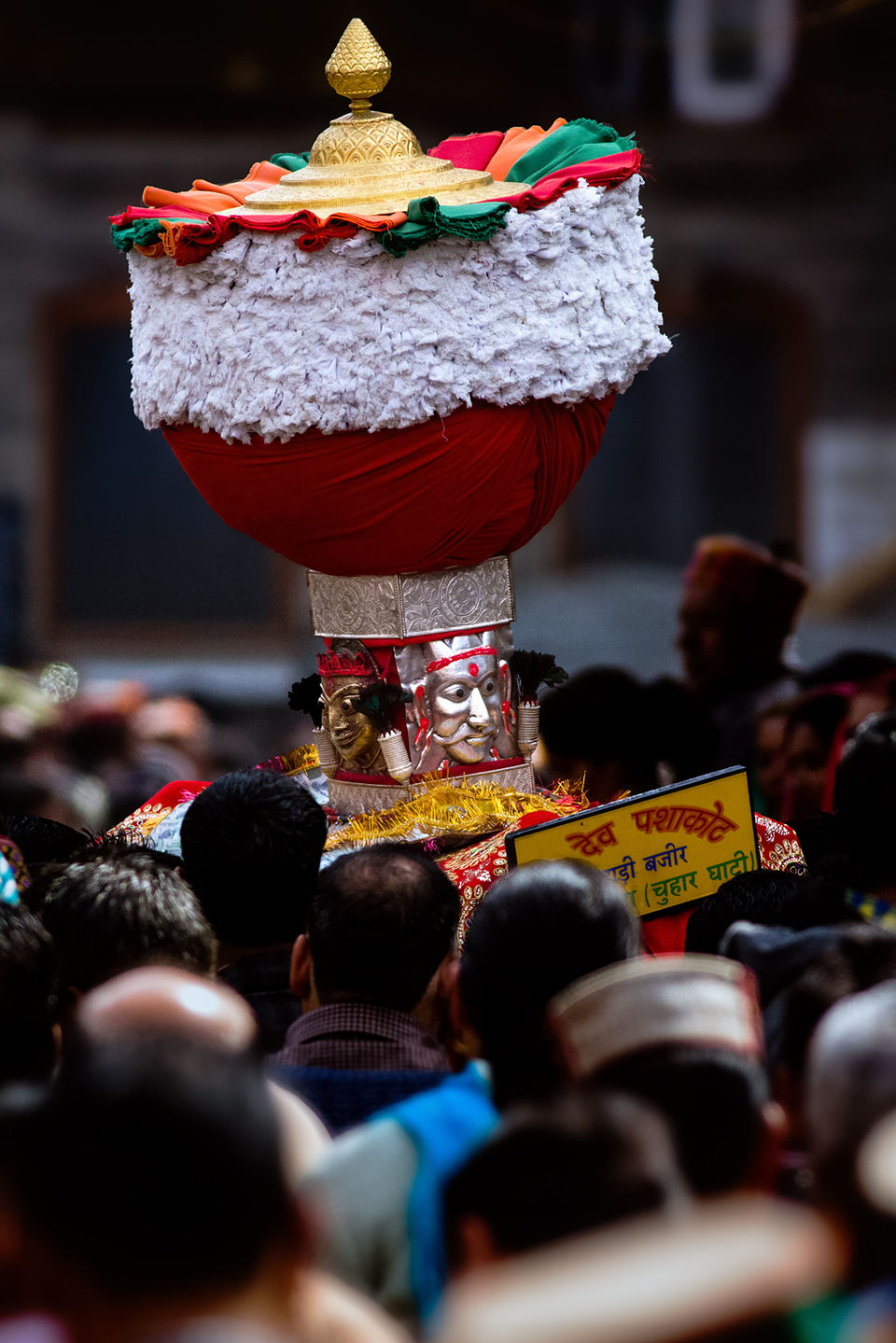 Where to stay?
Heritage Raj Mahal Palace was a part of the royal family of Mandi's residence but got converted into a hotel for guests in 1982.
Price: Rs 2,500 onwards for two.
What to eat?
The fair will have a lot of local delicacies for you to hog on but don't forget to eat dhaam (traditional multi-course meals served with rice as a base) and siddu (a bao-like dish made with flour and a paste of walnuts, peanuts, potatoes etc).
Getting around
The nearest city is Chandigarh. You can even commute from Delhi.
By air: The nearest airport is the Bhuntar Airport in Kullu. You can catch a bus or drive down to Mandi from there.
By train: Himachal doesn't have a good train network so this step should be skipped.
By road: You can either drive down from Delhi (8 hours) or from Chandigarh (5 hours) to reach Mandi. Or you can get on the many buses that ply regularly from both these places.
All pictures by Harnam Singh.
Have you attended any of the vibrant Indian festivals? Write about them on Tripoto and share your stories with the world!
Been to Himachal? Share your pictures and earn credits.