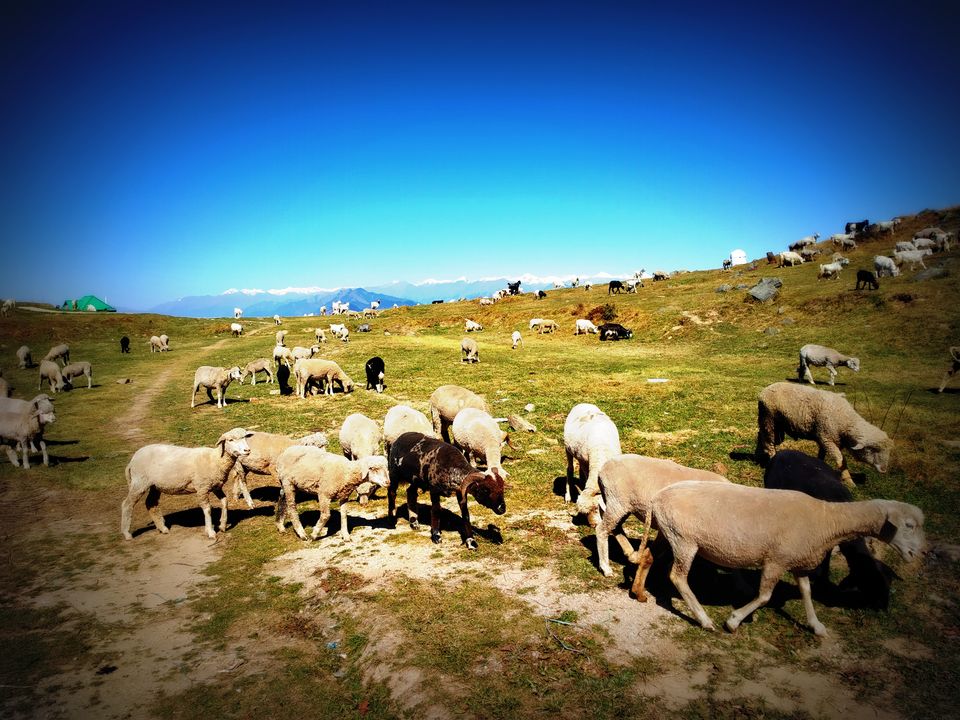 Whether you are a typical tourist or a passionate traveller, Mandi quenches the thirst of everyone. This cute little town in Himachal Pradesh is dotted with ancient temples, green deodars and tall pine trees. Its offbeat destinations have the most serene lakes and the greenest hamlets that you've ever seen. Whether you are with your friends, family, spouse or alone, exploring Mandi is always a great idea.

Best time to visit
Mandi experiences pleasant summers and chilly winters. It receives the maximum number of tourists between April and May.
10 must-visit places in Mandi
This unique lake has a round, floating island inside it. This floating piece of land moves in all directions in the lake. Nobody knows how deep the lake is as no one is able to determine its depth yet. The mystery of this still remains unsolved.
You will be thrilled to see the mesmerising views of the Dhauladhar, Pir Panjal and Kinnaur mountain ranges here.
Known for its fantastic architecture, there is a beautiful temple beside the lake that is dedicated to the sage Prashar. It blends perfectly with the background and its captivating Himachali design.
You can choose to drive or trek to reach this lake, depending on your fitness level. I chose to hike with five dogs. You can read my whole experience here.
Also known as Tso Pema in Tibetan, this is a small town and a pilgrimage place. There are various places that you can explore here, the sacred Rewalsar Lake being the most famous for its floating reed islands and fish. If you love peace and natural beauty, then this is the perfect place for you.
When in Rewalsar, you can also visit:
• Padmasambhava Caves
• Statue of Padmasambhava (Guru Rinpoche)
• Naina Devi Temple
• Nyingma Monastery
• Drikung Kagyu Gompa
• Zigar Drukpa Kargyud Institute
• Guru Gobind Singh Gurdwara
It is known as the Crown of Mandi, this is the highest peak of the district. Don't forget to visit the famous roofless temple of Shikari Devi, the Goddess of hunters. The famous temple is situated at an altitude of 3,359 meters, and you can head there in a jeep on the forest road, surrounded by thick forests. Nature lovers can fill their eyes with the natural magnificence of green pastures, sunrise and sunset, and snow ranges.
This tiny green patch in Himachal Pradesh is a paradise for every nature enthusiast and spiritual seeker. Situated at a height of 3,334 meters, this place is known for its lake and temple of Dev Kamrunag beside it. Thick forests of deodar engulf the lake and roof of the temple. Devotees offer gold, silver and coins after their wishes are fulfilled by Dev Kamrunag, the Lord of Rain. The scenic views of Dhauladhar Range and Balh Valley from this spot are extremely gorgeous.
If you always struggle to find an out-of-the-way destination for a weekend getaway, then try Thachi this time. This valley is an offbeat secret of Himachal Pradesh, which is all about nature, peace and greenery. Definitely not a blingy tourist place, this is a perfectly customised hamlet for nature-lovers and hardcore travellers. Surprise your eyes when you see the bluest sky, lush green forest, snowfall and snow-melted water streams. This is a paradise for trekkers, who would love to hike around apple farms and lush valleys. It snows here till mid-March, so plan your trip accordingly.
Janitri Dhar peak is located exactly opposite to Kamlahgarh fort towards Mandi. You can drive on the forest road from Lag Dhar on Dharampur Mandi via Kotli road to reach this place. If you want to rest in isolation, then you will be happy to know that there is an old forest rest house in the deep forest. For travellers interested in the spiritual side of this place, there is a temple at the top for meditation where you can definitely find solace. If you are a nemophilist, then this is where you should be heading next.
Perfect for family, friends and solo travel, this charming village in Himachal Pradesh is known for its natural beauty. A heavenly place for nature enthusiasts, Barot has a lot to offer. The various points of interests include:
• Uhl River
• Nargu Wildlife Sanctuary
• Barot Temple
• Chuhar Valley
• Shanan Hydel Project
Apart from this, you can also indulge in exciting activities like trekking and nature camping.
Imagine cool Himalayan breeze drifting across your face amidst the lush greenery when you are in Janjheli. It is one of the unexplored territories in Mandi, but once you reach here, then what you see is sheer heaven. The pine forests, huge white clouds and abundant greenery are visual treats to eyes.
If you are fond of nature walks and stargazing, then this is the place to be. This quaint village situated on the banks of river Sutlej is popular for its hot sulfur spring. So if you have stress, joint pain, fatigue, and any skin disease, then travel to Tattapani to take a dip in its healing water.
Located in the heart of Mandi, it is among the most tourist-attracting temples of Himachal Pradesh. This ancient temple is devoted to Lord Shiva. You can see lovely elephant figures and carved stone pillars all around.
Have you been to Mandi as well? Why not pen down an experience of your own here, and earn yourself some Tripoto Credits.
Get travel inspiration from us daily! Save our number and send a Whatsapp message on 9599147110 to begin!
Frequent Searches Leading To This Page:-
kinnaur kailash tour plan, 5 days himachal tour, himachal pradesh tour packages from chandigarh, bangalore to himachal pradesh tour packages