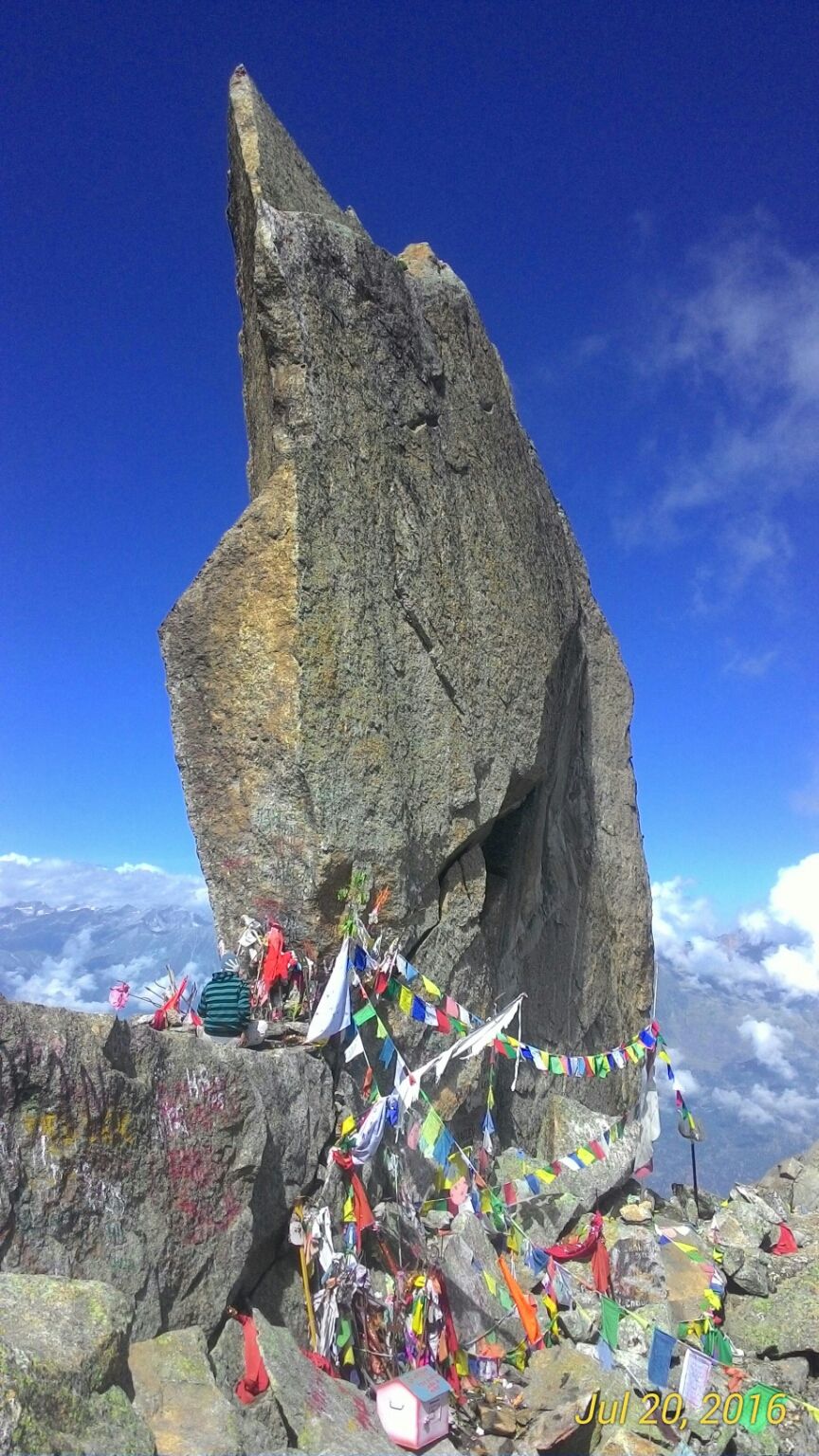 [[I am sure you gonna Rofl ]] ????
There is a saying : 
" Toughest roads lead to the astonishing Destinations."
Damn True ! Though, you don't believe anything until you can't feel it. For this you will have to inject "Wanderlust" drug in your veins.
Now, not beating about the bush more i am coming straight to the point. I am going to share the experience of one of the badass , toughest and beautiful place i have ever been.
Kinnaur Kailash (locally : Kinner Kailash) is a mountain in the Kinnaur district of the Himachal Pradesh. The Kinnaur Kailash has a height of 6050 meters and is considered as one of the sacred places. This is 17- 19 kms (one way only) from road. There is very high vertical rock about 80m at Destination. Considered as "Shiva Linga" or "One of the Kailshes of Shiva".
On a clear day, one can see the Shivlinga which changes colour during the course of the day.
Yes, you read it right !
Folklore :
According to Hindu Mythology this is a very sacred place and it is associated with lord Shiva and Mata Parvati. A natural pond (Kund) near Kinner Kailash peak, known as Parvati Kund, is considered to be a creation of Goddess Parvati. She worshipped here for a long time. It is also the meeting place for Lord Shiva and Mata Parvati . For this reason Ganesh Park or Kailash Darshan Park was earlier called "Ashiqui Park."
Mythology states that Lord Shiva conducted a meeting of Goddesses and Gods at Kinner Kailash peak every winter. This accounts for the Yatra that takes place every year during this time by devotees of Lord Shiva and local deities.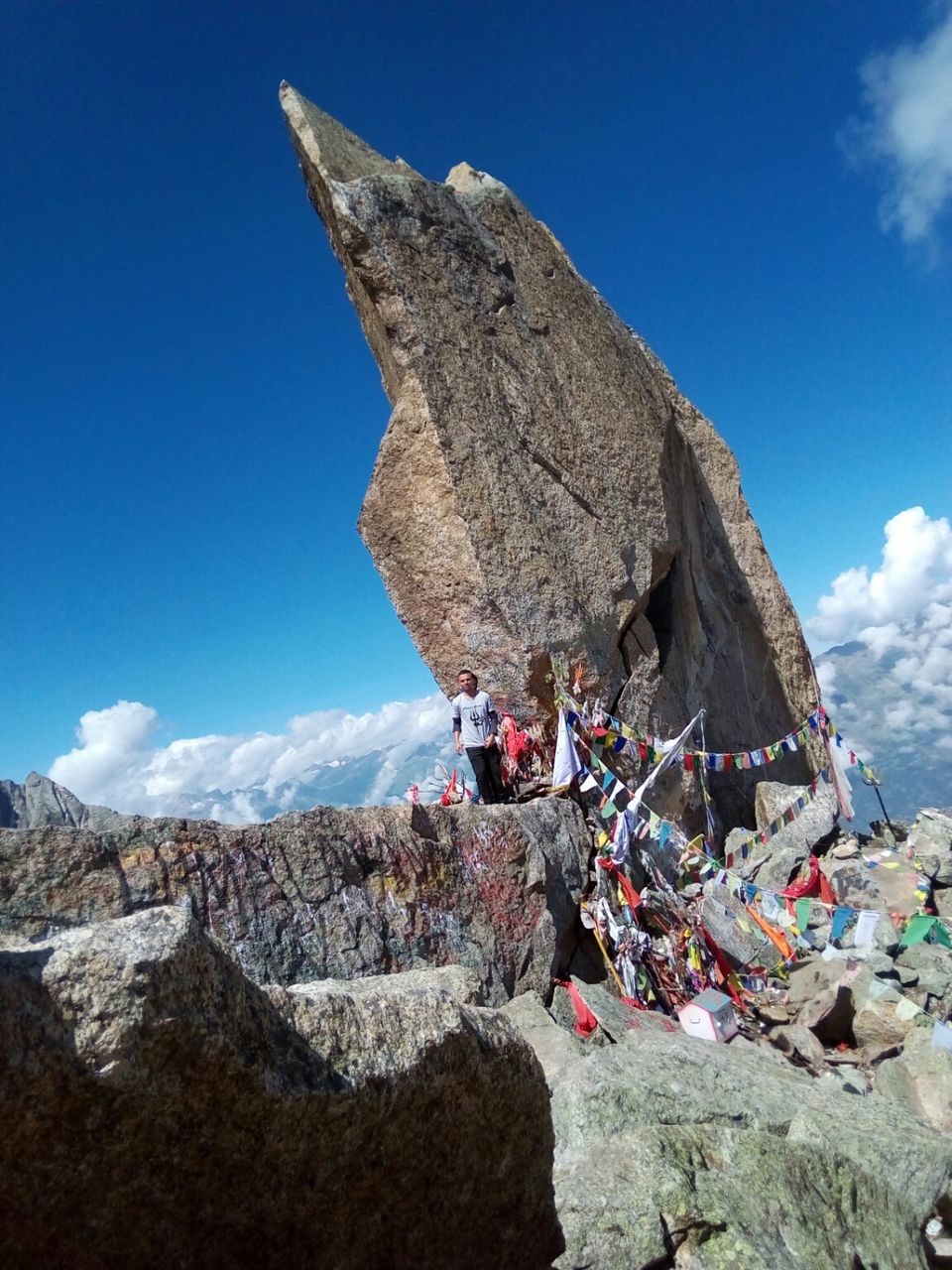 After exploring "Lahaul – Spiti" we went to Kaza and then finally to Kinnaur (which is one of the deadliest roads ) . We wanted to crack this hard nut so we stopped at Reckong Peo (place in Kinnaur). It was July and Yatra with pilgrims begins in August so we gathered lot of information about this trek was horrifying, thrilling and some was relaxing . But we wanted to go so acc to me "Once done can't be undone."
Firsty, with all our "Taam Jhaam" (trekking stuff and all) We went to Tangling village at 8 am (situated on the left bank of the Sutlej river at an altitude of 7050 ft). There are two ways to reach Tangling village. One is by crossing the Jhoola pul at Powari ( which is very thrilling) or by dirt road and crossing the "Shongtong Bridge" over the Sutlej.
It is small village (not so small ) with orchard everywhere ( trees laden with Apples, guava , khumani etc ) Damn ! we started drooling . We pounce on some but in vain. From here the trek follows a metalled pathway upto a small stream about 2.5 Kms ahead. It took us around 1.5 hrs to reach . This fresh water stream comes directly from the Kinnr Kailash Mountain range. After filling water bottles and drinking energy drink we started movin on . it is very indispensable to fill up all your water bottles here because there is no water upto 5 – 8 kms. Damn this trek was a hard nut to crack but we keep on moving there is only invading on no short cut or plane , we just keep climbing resting at a peak we took some meal and after resting started climbing again . After reaching at "Aashiqi Park "(called so because shiva and parvati used to meet here ) we took a sigh of relief, damn ! it was the only toil i have done yet. After a drink and resting in the lap of mountains. We started moving though you can rest here there is arrangement of tents , food and stay but we decided not to rest here , we want to take the nap at "Bheem Dwar" because it was Free and thrifty too . While trekking you have to keep many things in mind . It is really tough. There is a stream in between to drink and take a chill pill again. Then finally, we reach at the cave i was about to touch death with hunger and pain but there were people with fire and we got some food so we cooked there and i finally took a sigh of relief . Being honest , i have never experienced anything like this yet but it was fun but in between there were many flowers and trees too which can cause allergies and hyperventilation so watch out , take a mask or something with you . It was about 7 pm on clock and we took a painkiller and opened our night bag packs and started R.I.P. Though we were 3 people two were suffering from loose motion , so please stay hydrated during whole the trip. Next day we have to get up at 4am to reach there because after 9am people say weather can change anytime or you can experience night upto 10 am. So hurry Asap.
Tangling village stream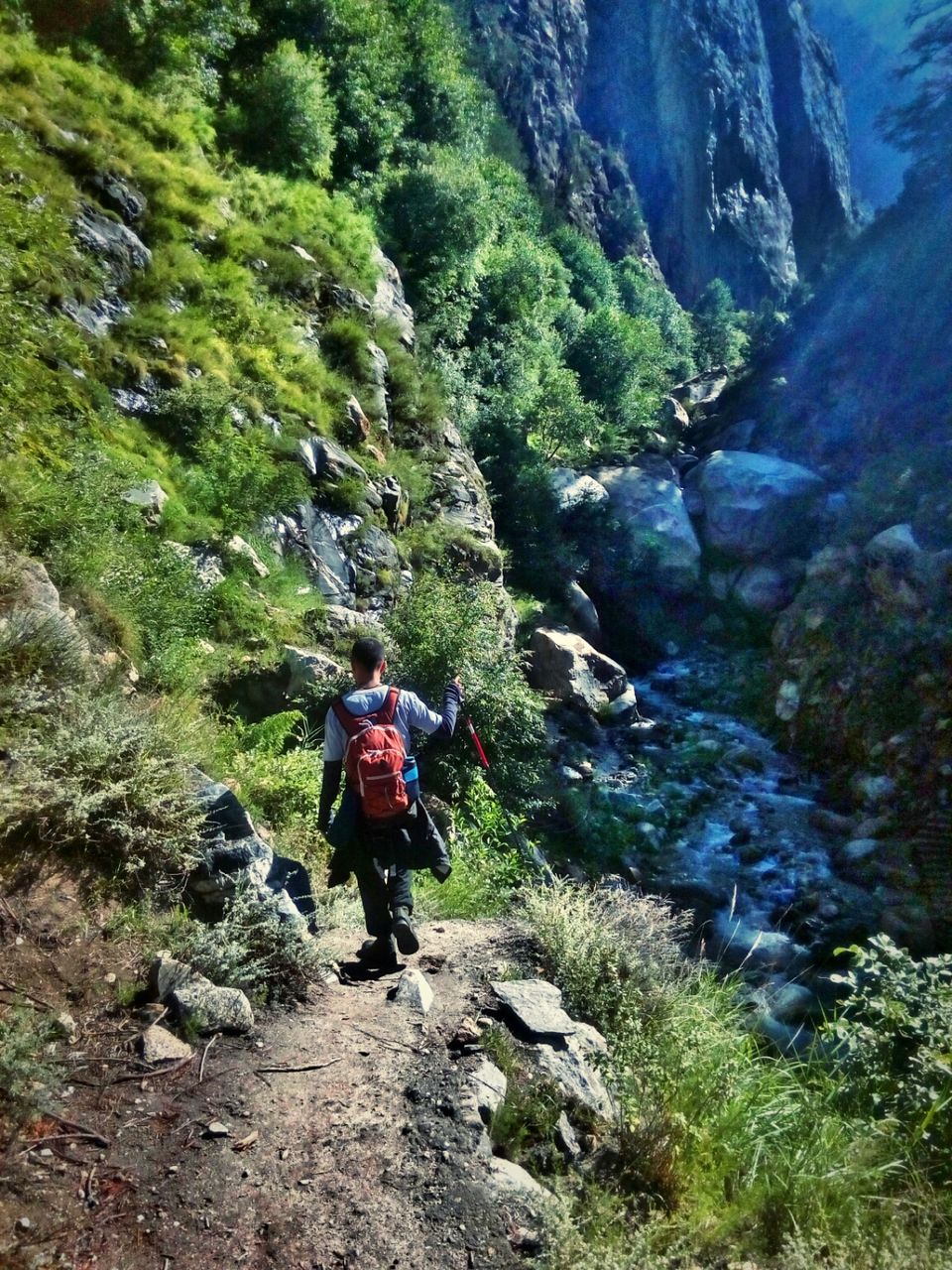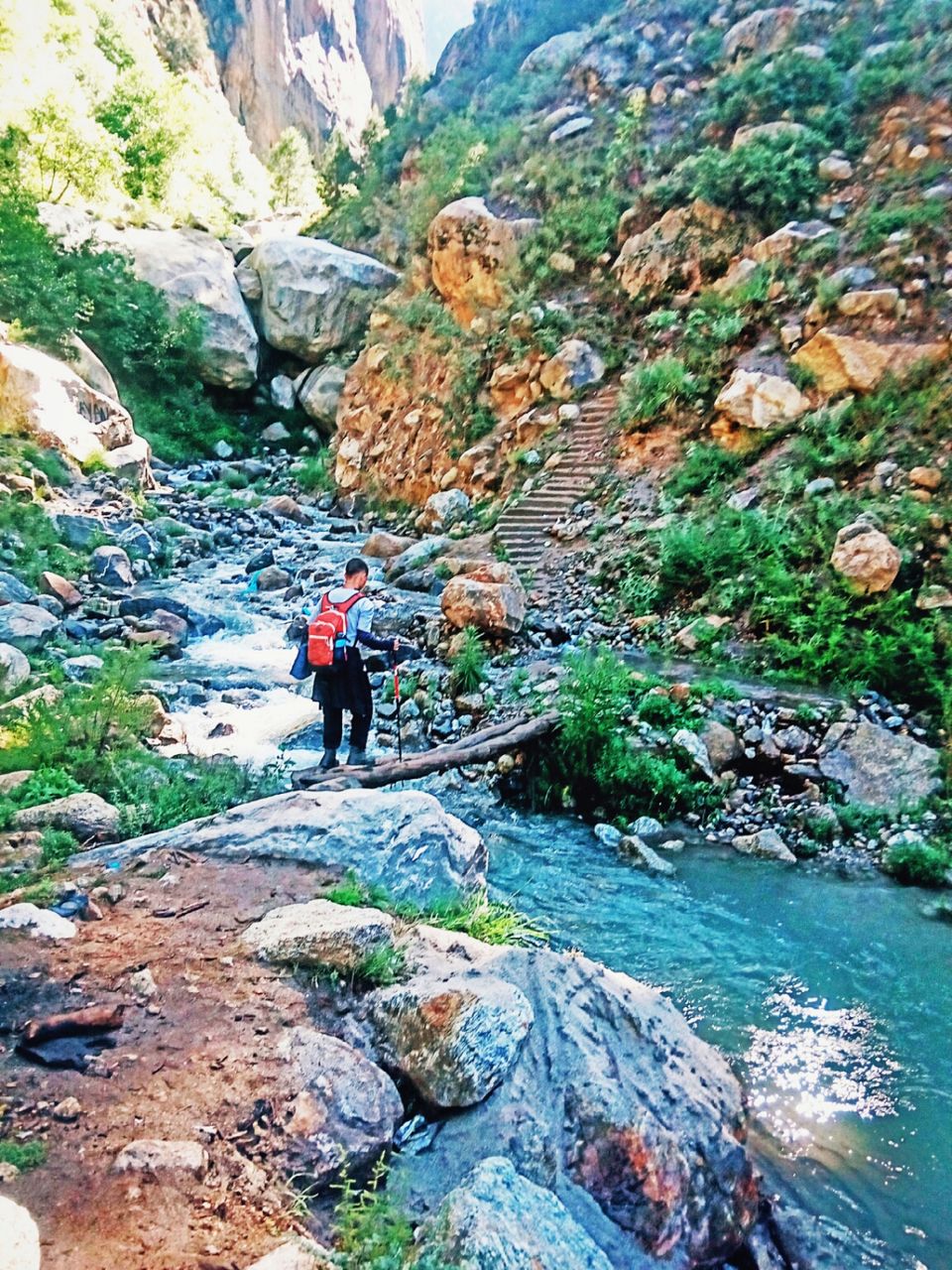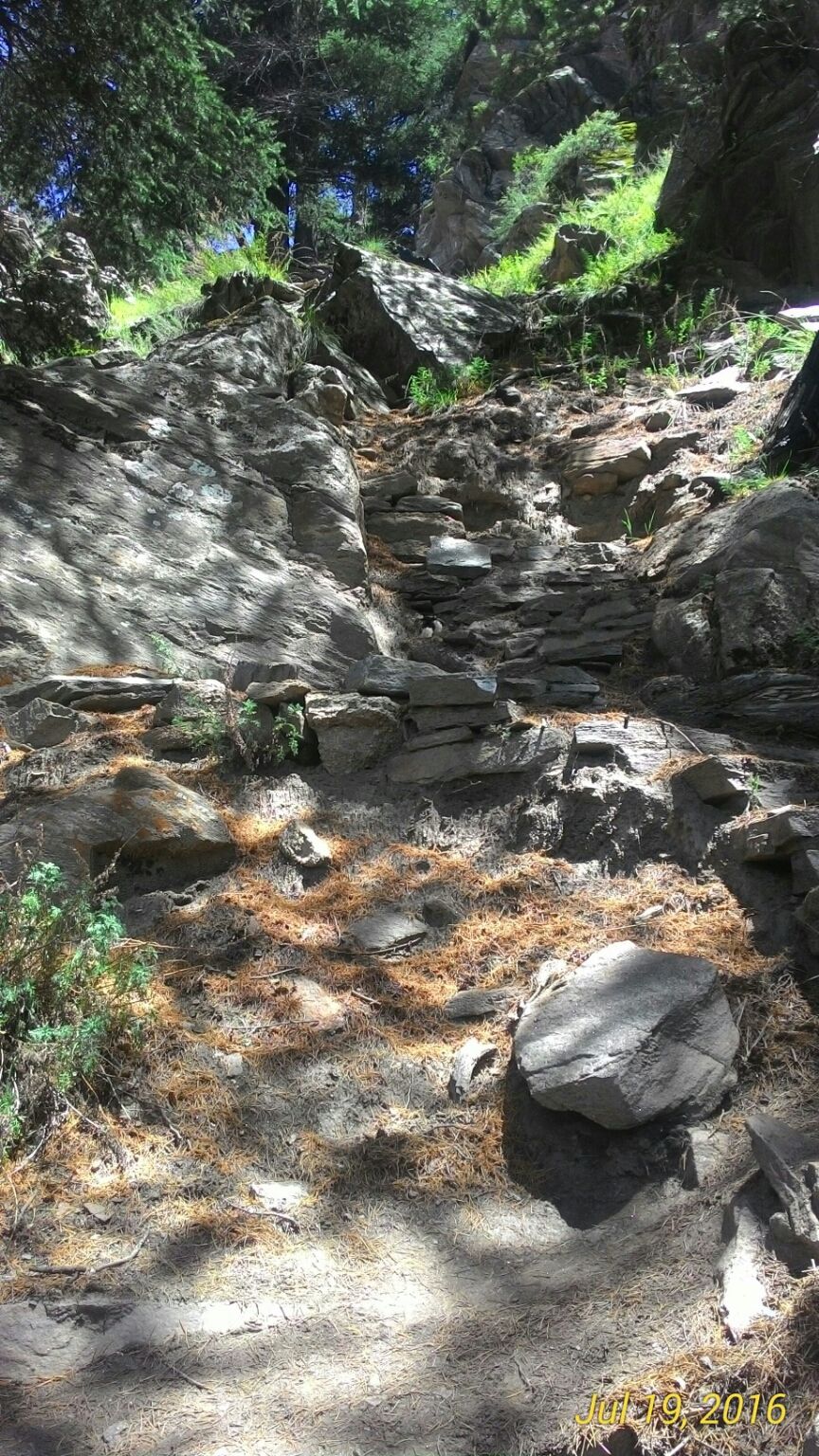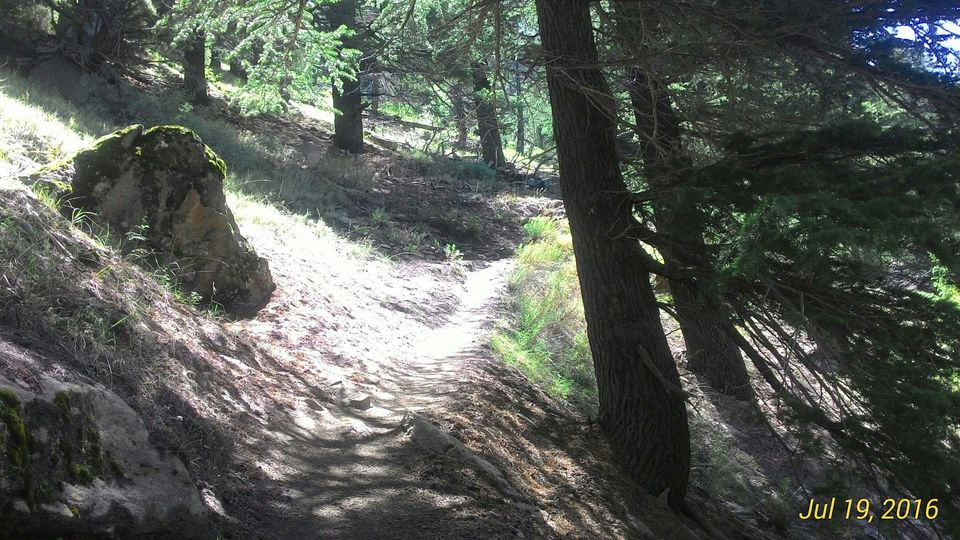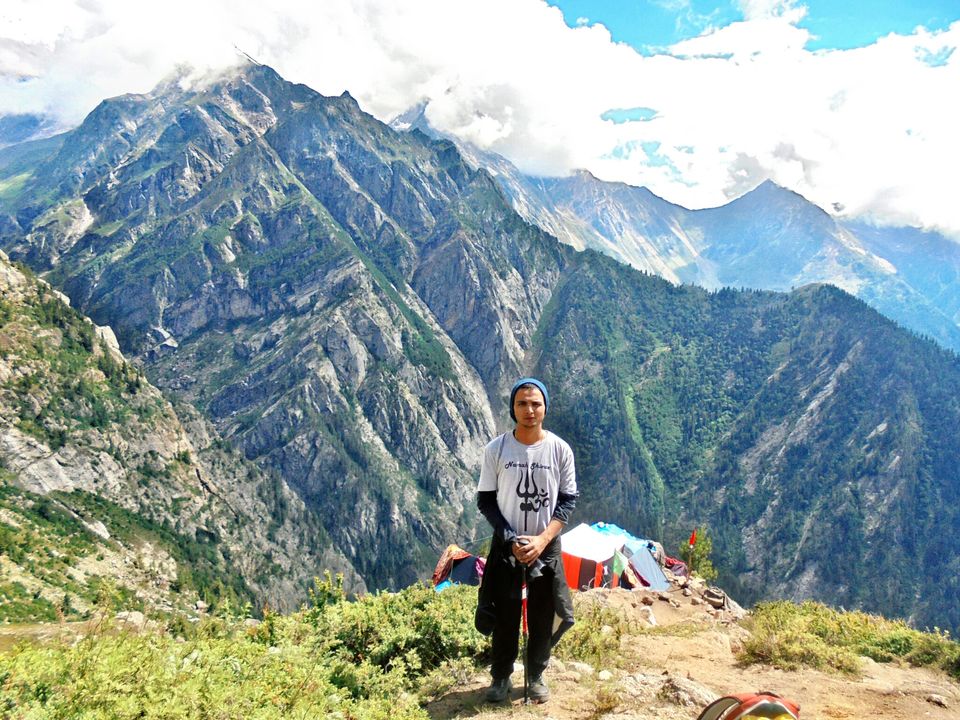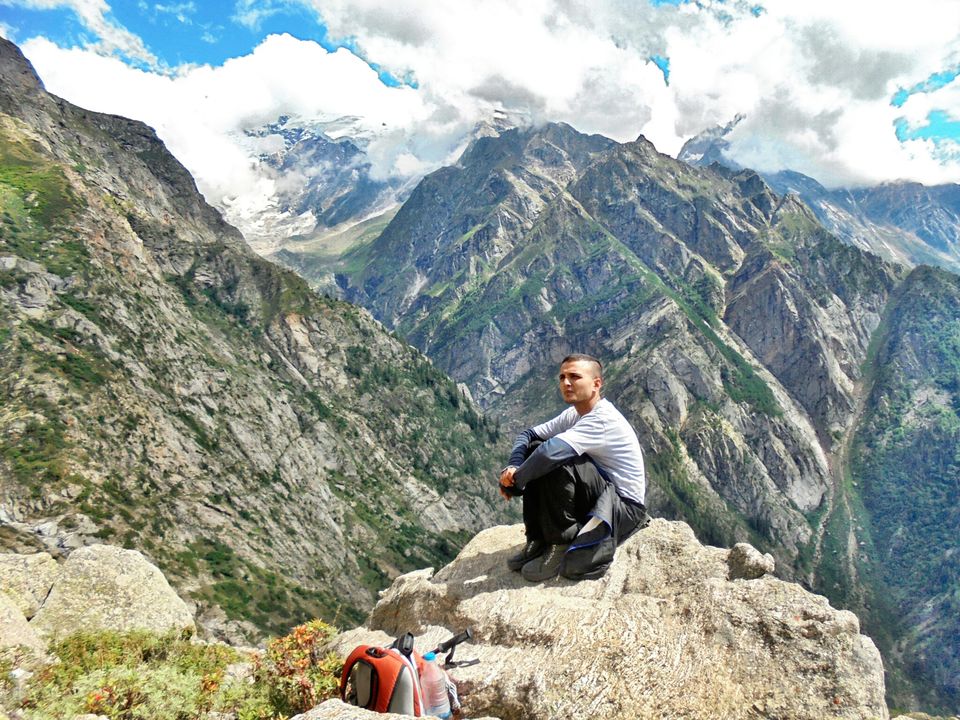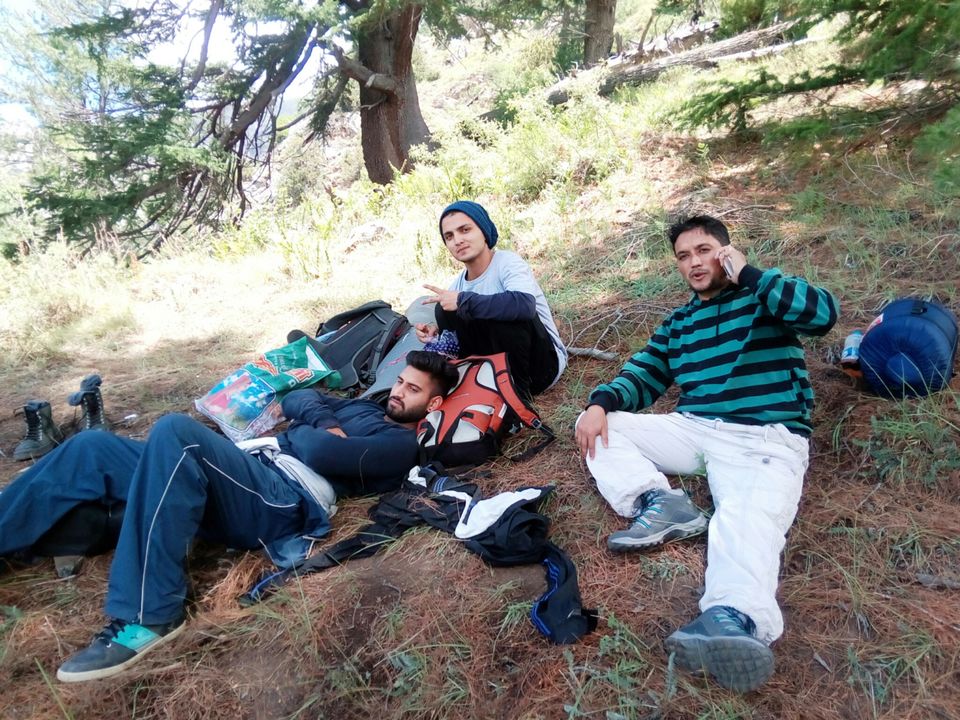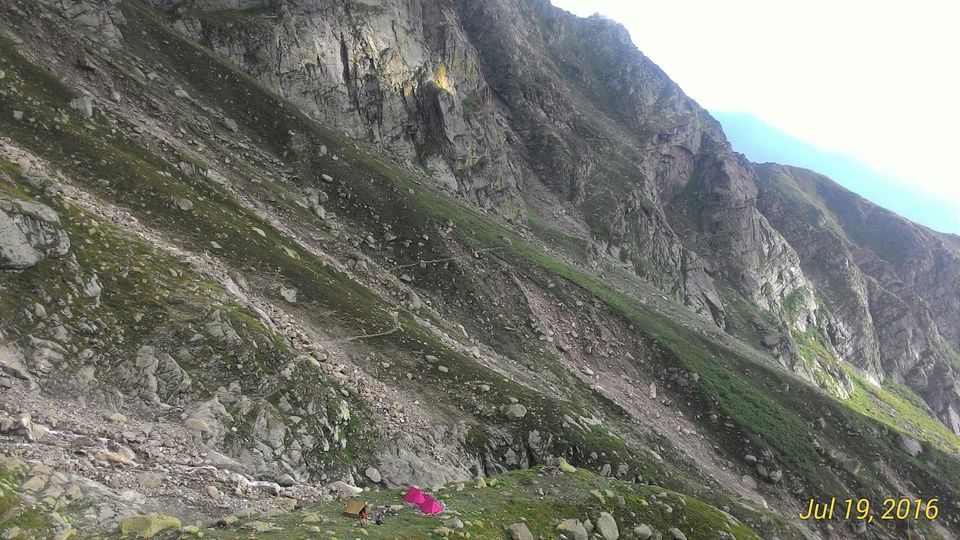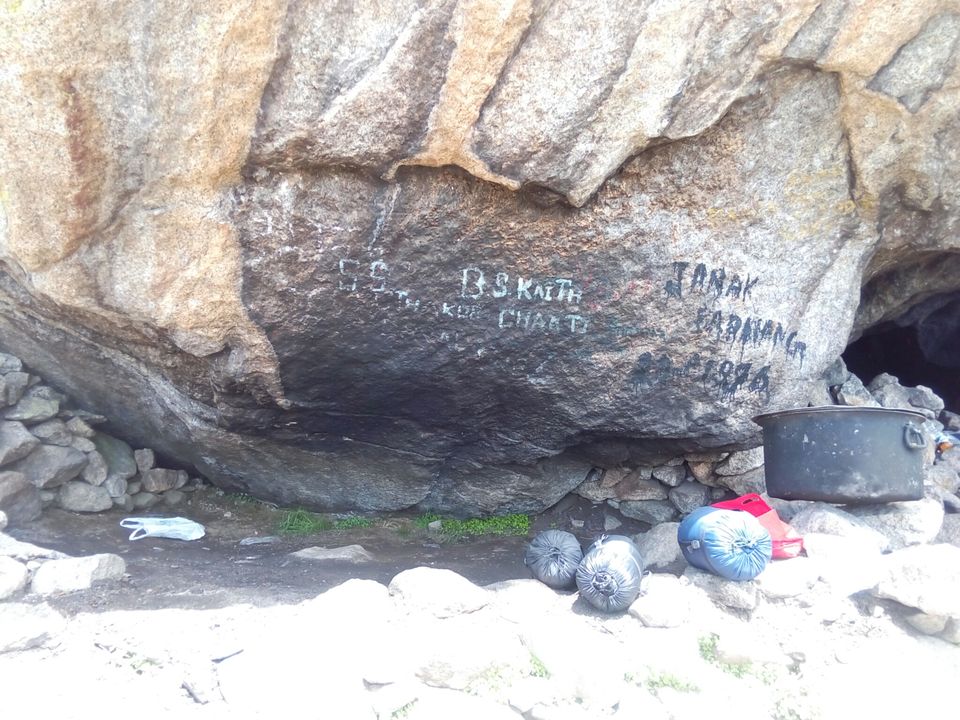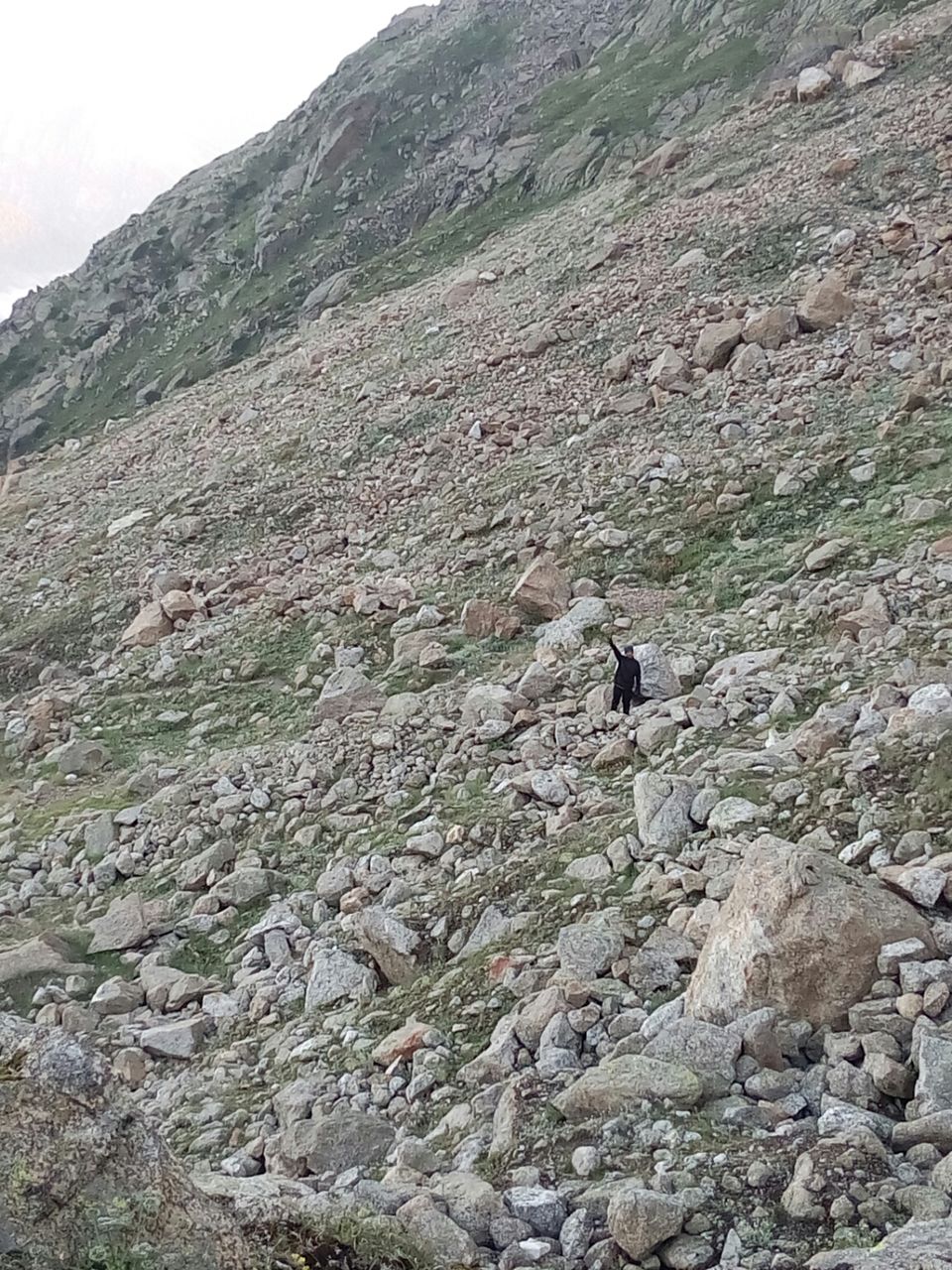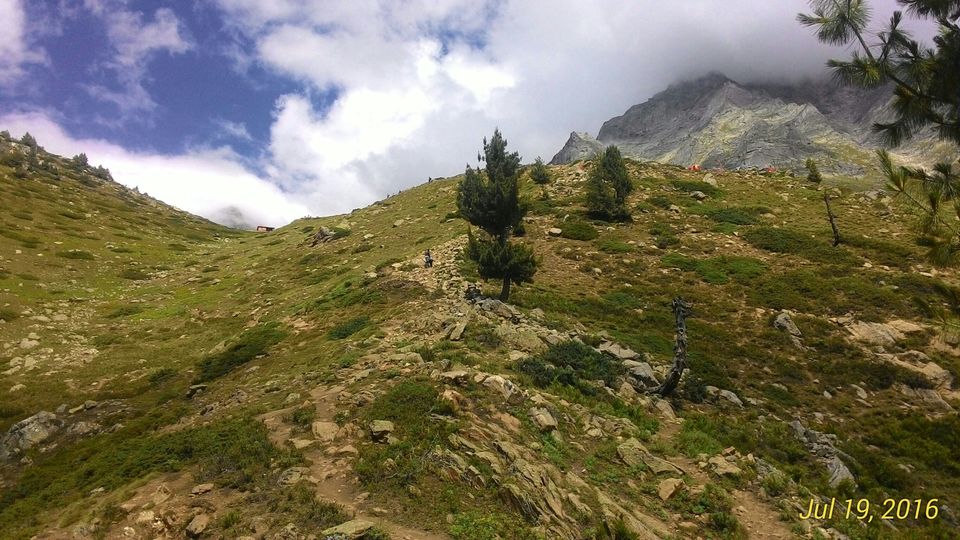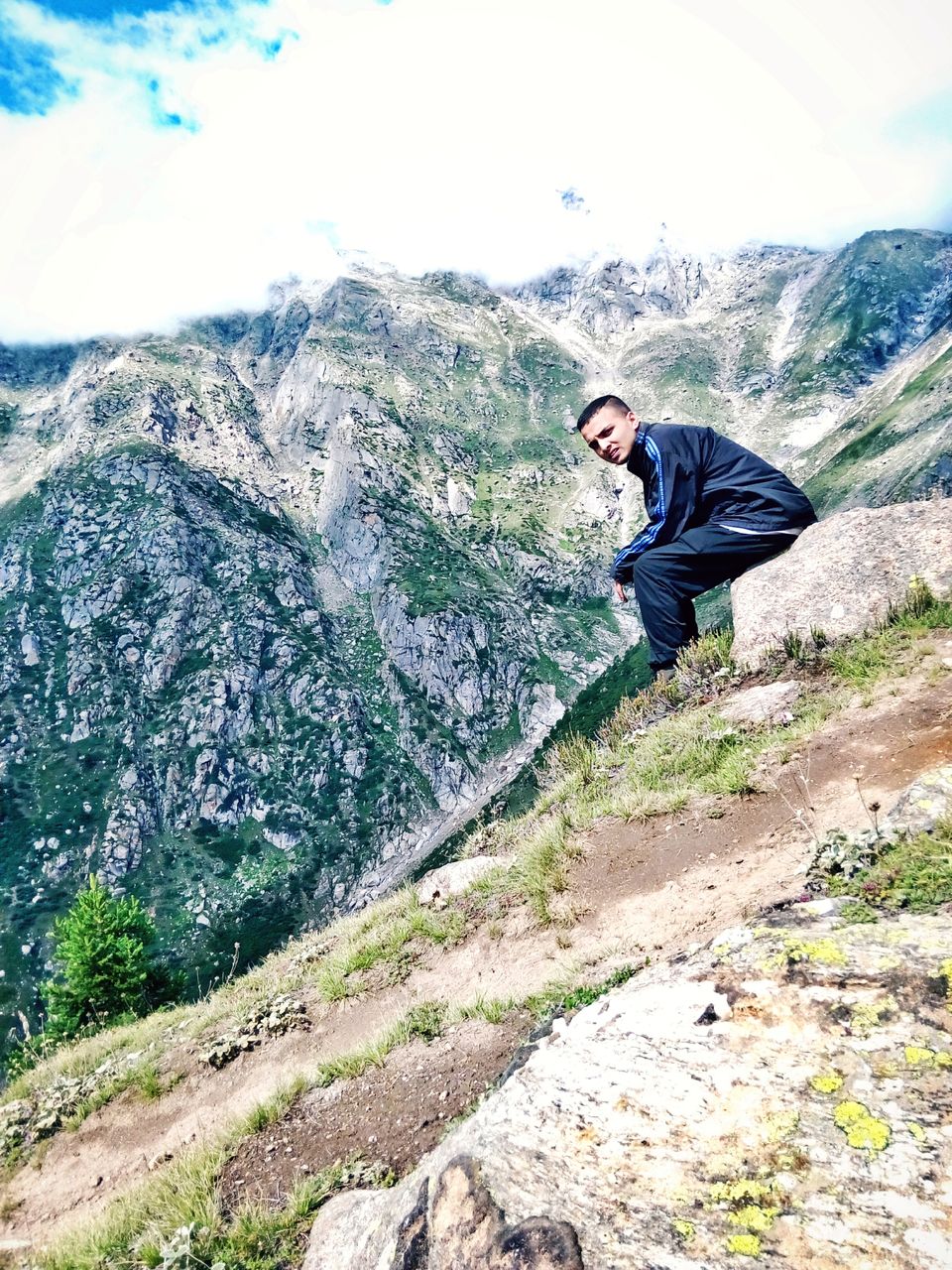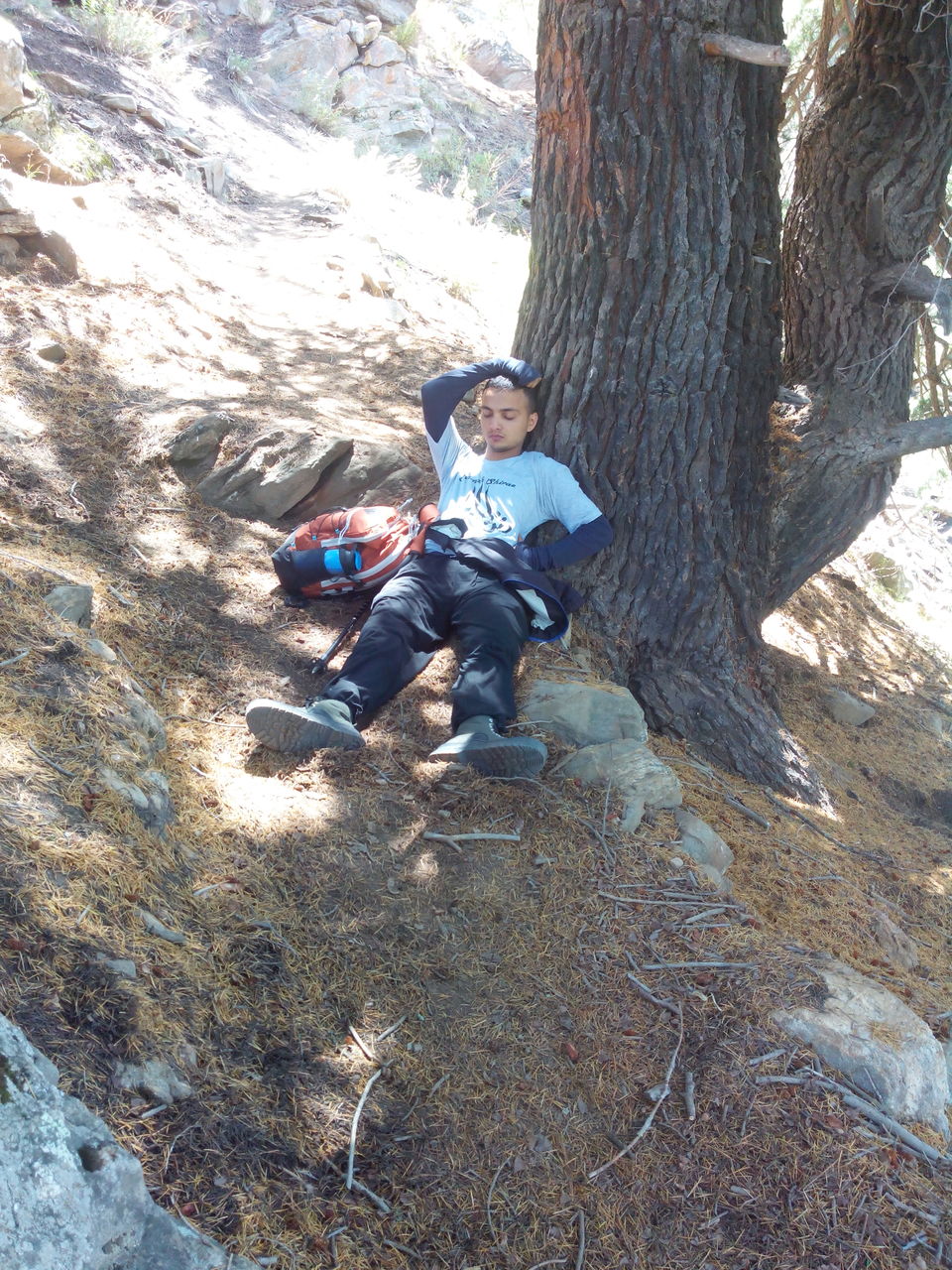 So next day after doing all dirty deeds in the morning we started moving our asses to Kailash with enough water . Damn this place reminded me of the movie
Oz : The great and powerful or i felt like Cinderella's dream came true .
On the way to Kinner Kailash was Parvati Kund which is a glacial lake at the base of the Kinnar Kailash peak. There is no source of water in between Bheem Dwar and Parvati Kund, so it is necessary to carry enough water from Bheem Dwar. On the way to Parvati Kund we had to find the way with the help of stone pillars and had to be careful on the rocks while moving forward. Parvati Kund is a small glacial lake at around 9843 ft. It was not frozen . Many worship here for the blessings of Mata Parvati and Lord Shiva to safely complete the journey to Kinner Kailash. I was about to take water because its holy parvati comes here often then thought of "Bear Grylls" strikes my mind that only flowing water is good for drinking then i quietly stepped back . From Parvati Kund to Kinner Kailash peak (Lingam) there is no source of water so we had to carry enough water from here upto the peak but at peak we only remained with one bottle . This was the last part of the trek and it required a lot of dedication and strength. From Parvati Kund to Kinner Kailash peak is a vertical climb of around 2.5 Kms which took us 3-4 hrs. This is the toughest part of trek. The way to Kinner Kailash from Parvati Kund was full of Moraines and extra care had to be taken during the trek. On the way to the peak we crossed some small stone tunnels or caves. There is only one route from Parvati Kund to Kinner Kailash marked by stone pillars.
At one point i thought that i won't go because i was unable to moov my ass out i was totally drained and exhausted it took my breath away , we met many people , they said we couldn't make it so we did "NAMASTE" from ground and we are done . Then i thought what is the use coming up to this mark is this how i am gonna be a traveller Damn ! what i am gonna say to Bear grylls :D . I wont die like this so what if i died here atleast i am dying during fulfilling my Dream (travelling ) . After all this i started moving forward and finally i made it and it was so amazing and enchanting i could even touch the cloud there . After prostrating to lord shiva i lie down there and started staring mountains and i keep doing this up to half an hour coz i can stare stare the mountains upto infinity . we were there at 8 30 am and i was lethargic among all during trek all people were way faster than me and they keep on saying "hey ! move faster otherwise we are going to leave you here" you lazy ass !
But finally i made it and they were surprised and said " Salute to our grylls'' Then after saying to goodbye to my love : "Mountains"
We keep on moving downwards at 9:45am approx i was thinking " i wish i could live here forever" but then i thought about money and wild animals and then quietly i keep on moving during comeback round i was like "Usain Bolt" leaving every1 behind and laughing on them " Hey you lazy people you all are onus on earth "
we were out of water so i was like i am gonna die here but then finally somehow at stream and we keep on moving again and 4pm we reached from where we started .
Moral : If you can't run then walk if you can't then crawl but please decide first where to go :D
It was one of the breathtaking, craziest experience ever.
Just try to visit there once .