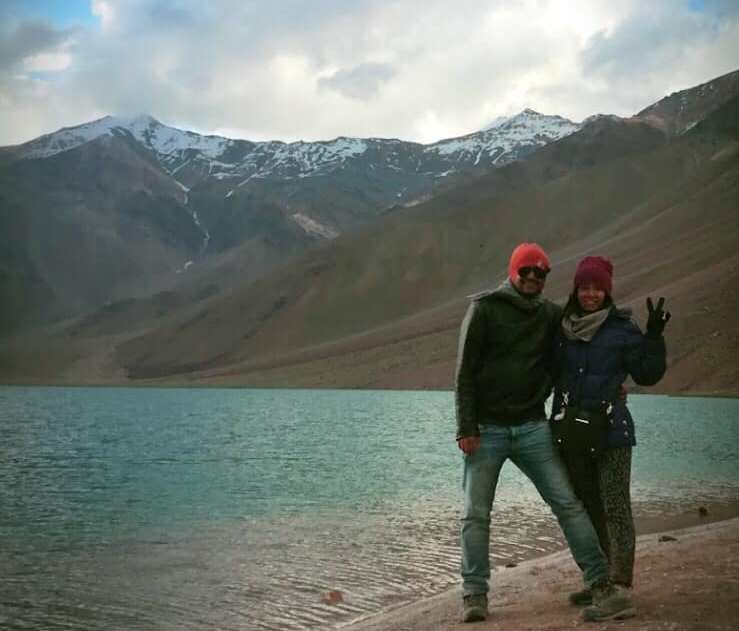 The journey to the fascinating Himalayan valleys, its people, the breathtaking landscape, fresh air and the gaze of the millions of stars.

Airfare: Bangalore to Delhi to and fro: INR 14000 per person (You can book early and get flights to delhi for less than Rs 4000)

Train fare to and fro Jan Satabdi Express Delhi to Chandigarh: INR 240 per person
Car Rental for the entire trip to and fro from Chandigarh: INR 30000 which was split among 5 person sharing the Innova, i.e 6000 Per person

Overnight stay in Hotel Shyaam Regency: Rooms starting from INR 800/- Day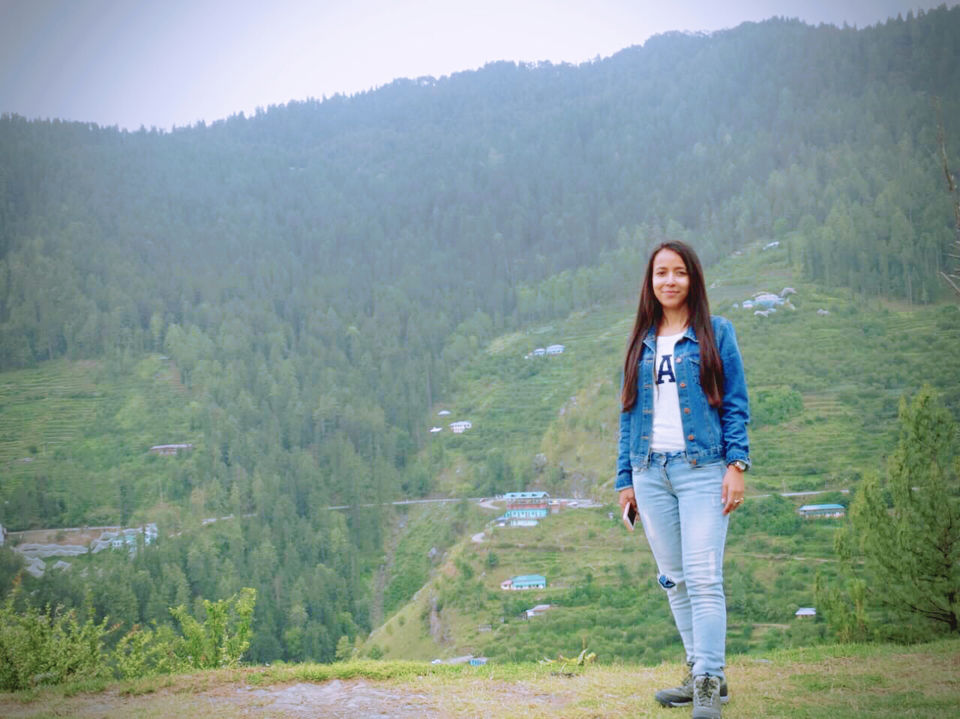 We Started our journey from Chandigarh drive to Shimla in an innova moving towards beautiful Narkanda . Enroute Kufri, a small hill station in Shimla district of Himachal Pradesh.Souurounding area will provides panoramic view of the locations around . we further continue to drive towards Narkanda and visited Hatu and Tannu Jubbar lake.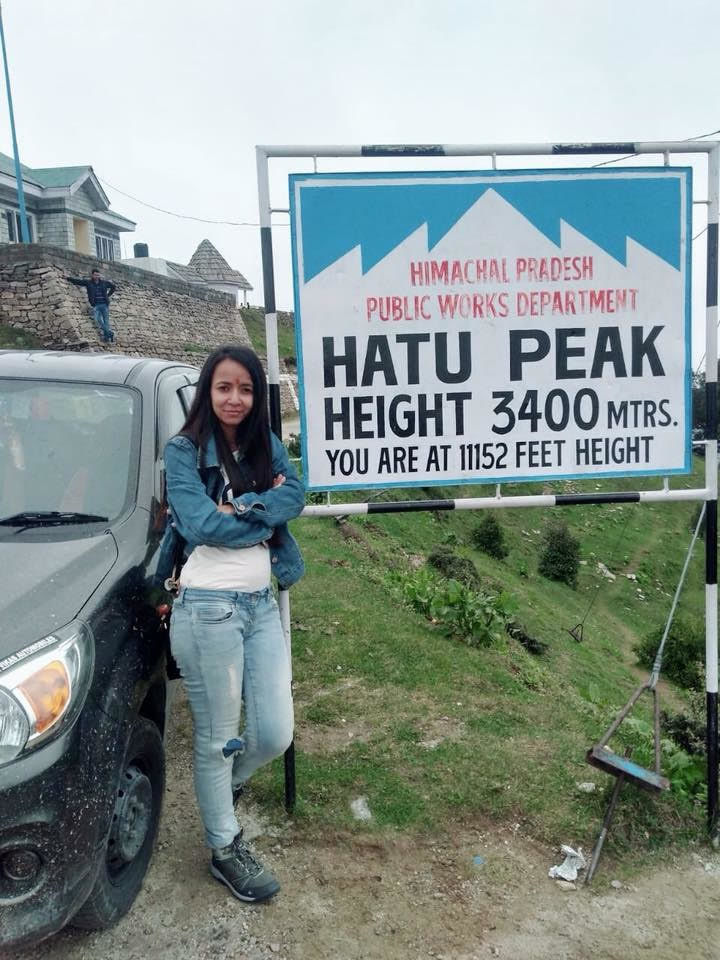 our first stop was the Hatu Peak, one of the highest peaks in Narkanda which offers a panoramic view of the beautiful valley . the peak is 7 kms away from Narkanda and can also be reached by trekking the mountain slopes.We went by our innova though.

Stay at Hotel Baspa Guest house, Sangla: Rooms starting from INR 1000/ Day
After breakfast, we took a steep climb up to the magnificent five-storied high Kamru Fort at Kamru village. The main holy deity of the is Kamakhyi Devi, whose idol had been brought from Guwahati, in Assam.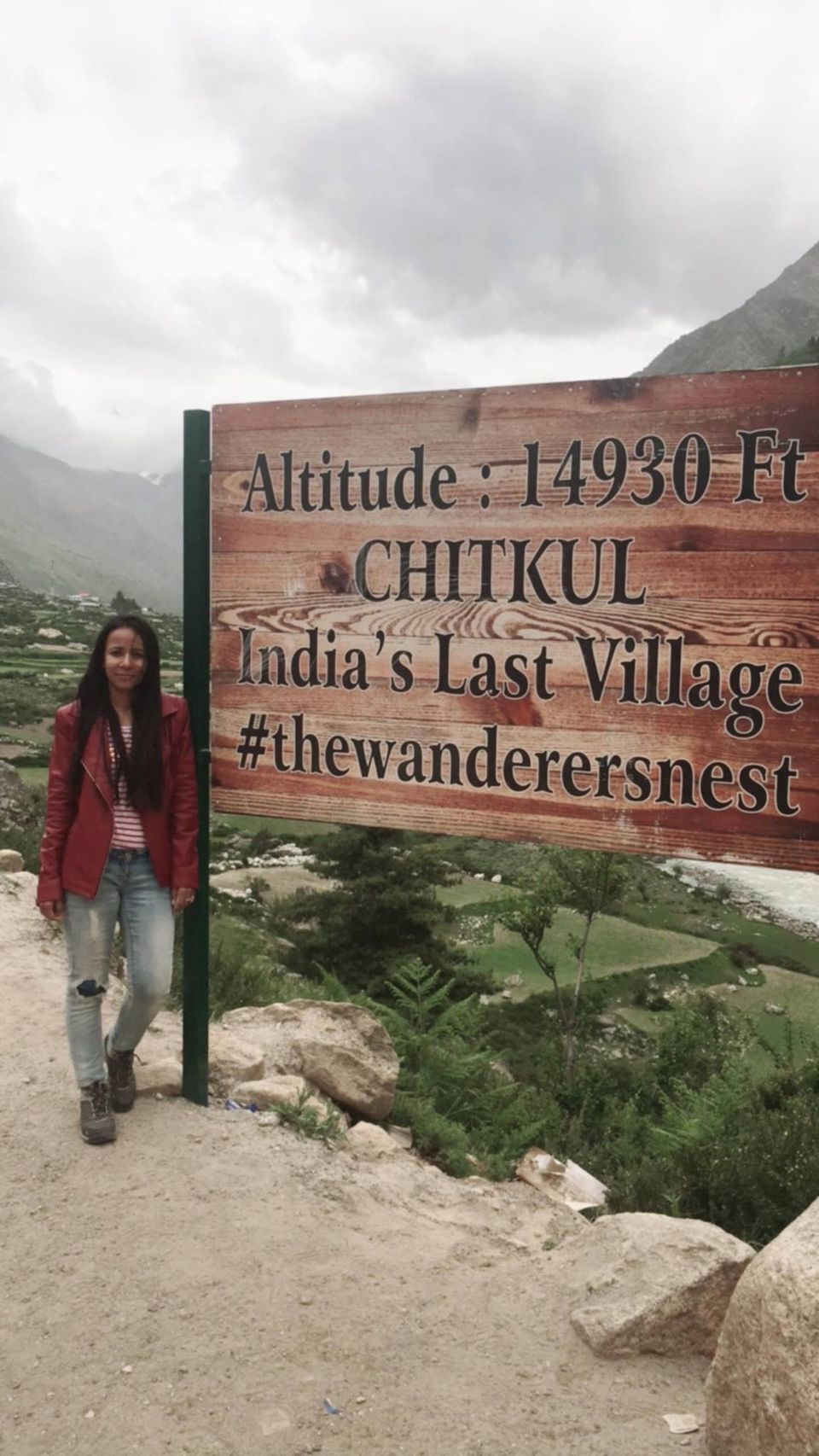 we went for a sightseeing to the beautiful village of Chitkul, the last inhabited village near the Indo-Tibet border. The drive to this village was extremely scenic amidst mountains, apple orchids, pine trees and wooden houses. We witnessd the unique architecture, local lifestyle and also visit the beautiful 500 years old Goddess Chitkul Mathi temple here.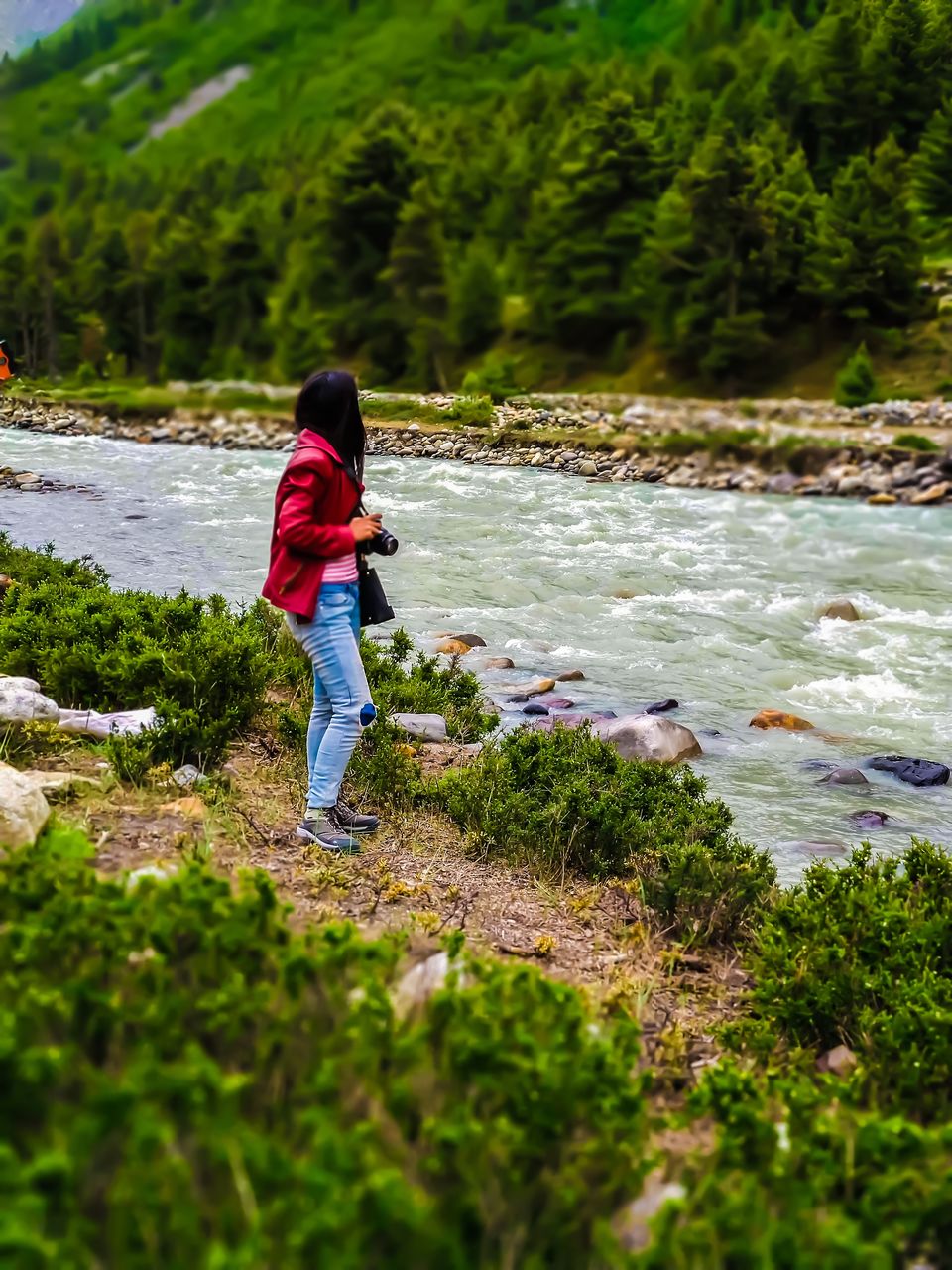 Later, we visited the beautiful Rakcham village while traveling from Sangla to Chitkul which is between mighty snow covered peaks and a lush green landscape, this land is paradise on earth.
Overnight Stay at Hotel New Shivalik: Rooms starting from INR 1000/ Day
Our next destination was the beautiful town of Kalpa via Rekong Peo. We enjoyed the spectacular views of the sacred Kinner Kailash Peak, one of the most beautiful peaks in the Himalayas. Kalpa is a beautiful and main village of Kinnaur and we planned our overnght stay in this facinating village.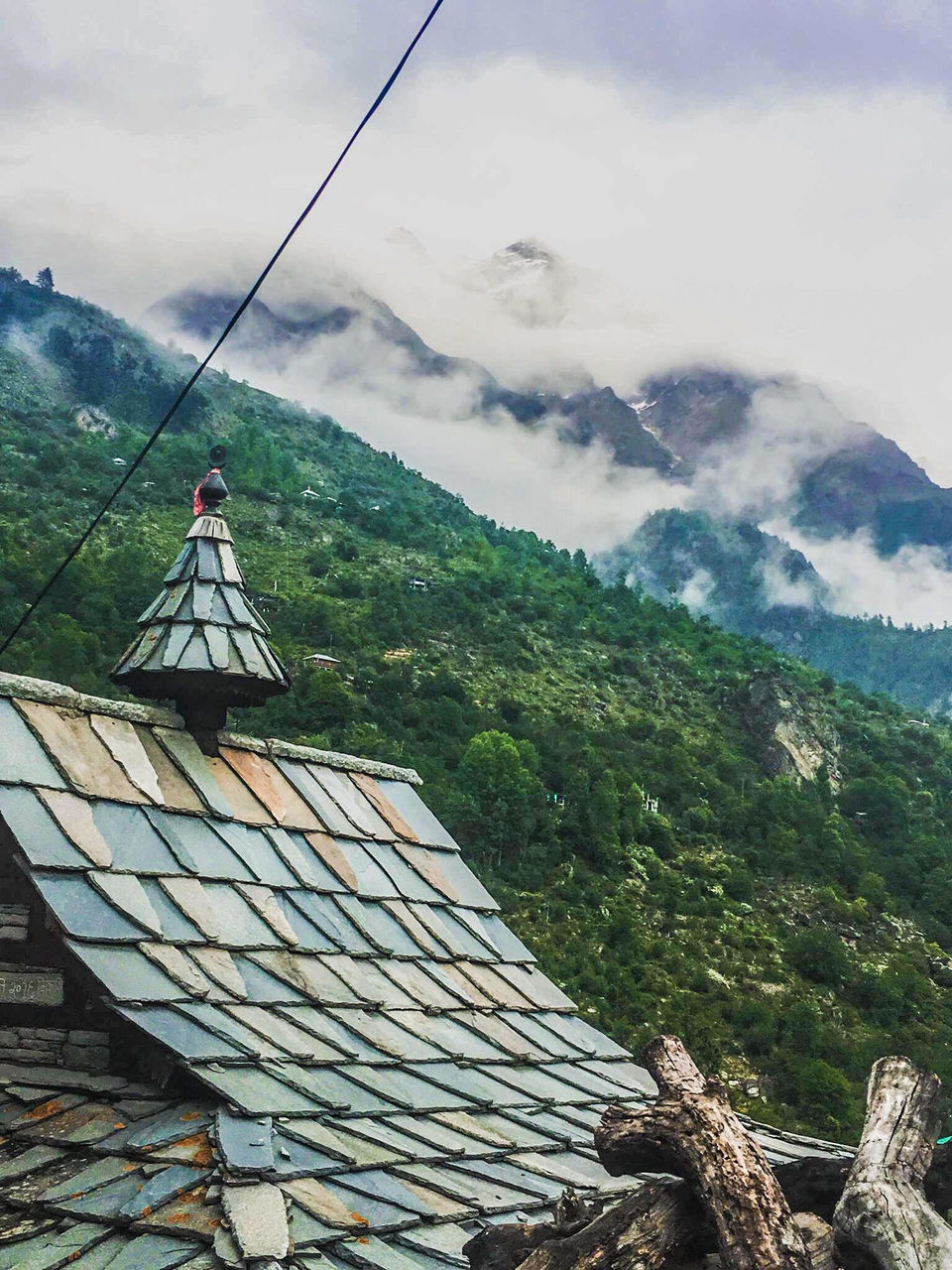 Across the river we saw majestic mountains of the Kinner Kailash range. A spectacular sights early in the morning as the rising sun touches the snowy peaks is worth watching.
Overnight stay at Hotel Den Chen Ling : Room starting from INR 2000/-Day
The day was planned for a local visit to Nako. Approx 11000+ ft, Nako lies in Upper Kinnaur on the edge of remote spiti valley and an important center of Tibetan Buddhism.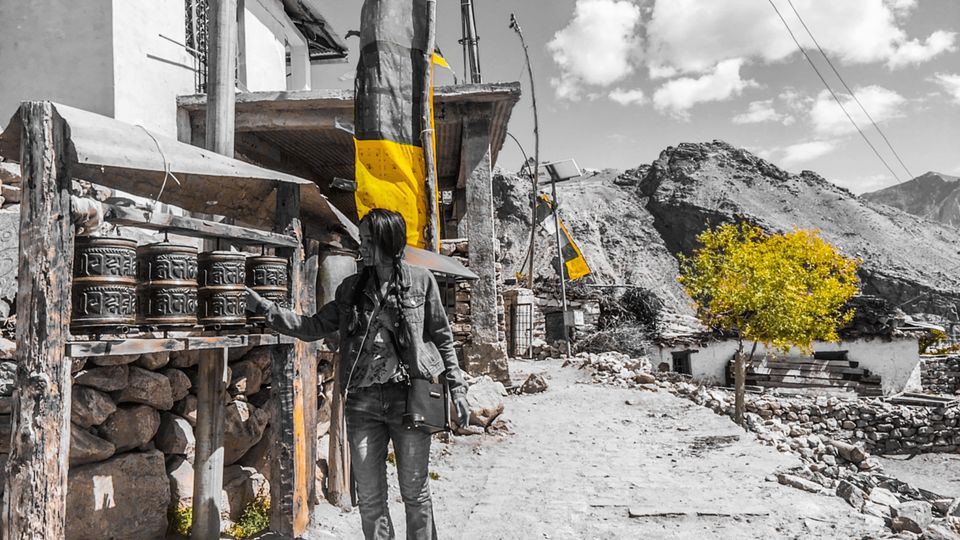 Nako has seven temples of different periods distributed all over the village, including a monastic complex on its western edge. Drive to Nako and the evening and morning views of the lake and surrounding snow peaks was simply stunning.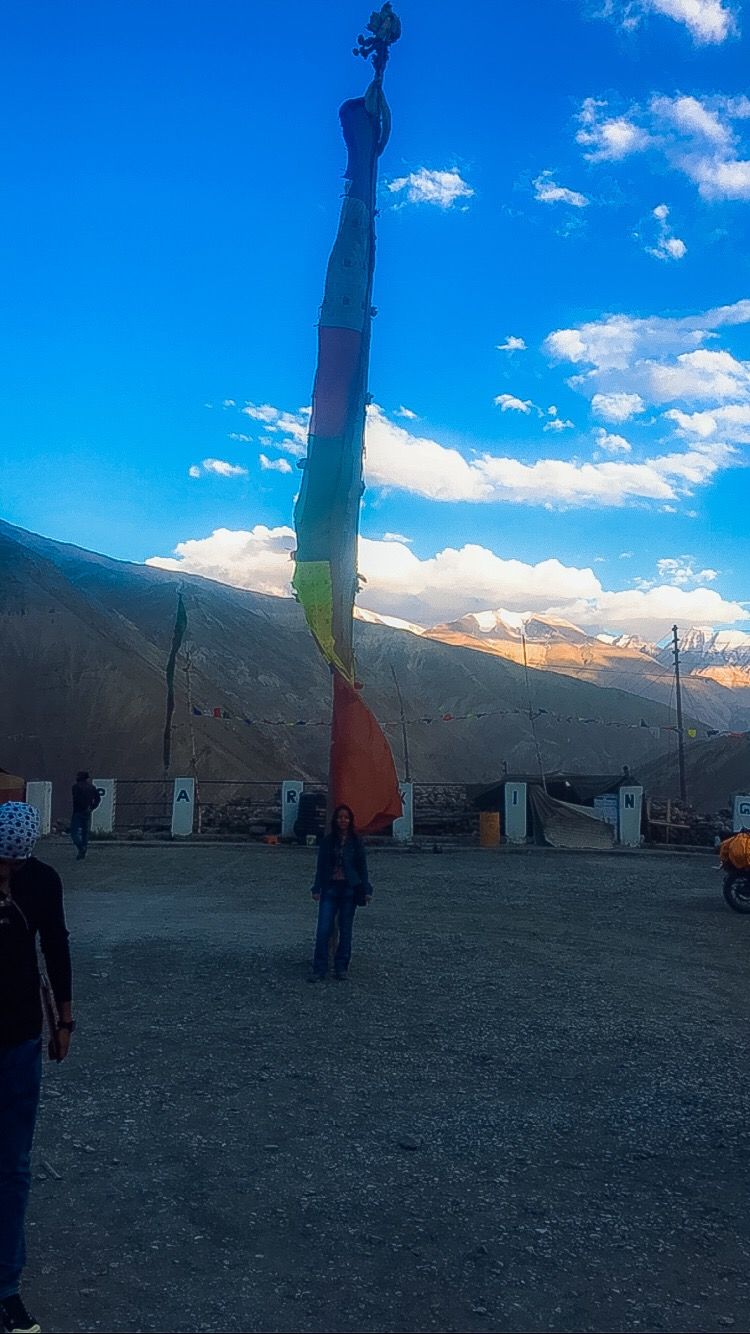 We took a detour here to Giu village famous for its naturally preserved mummy that is almost 500 years old. The mummy is said to be of a Tibetan Buddhist Lama and is in a sitting posture. We continued our drive and end our journey for the day at Tabo.
Overnight stay at Hotel Langza Home stay - Contact property
We joined the morning prayers at the Tabo Monastery which was constructed in 996 AD. It is a complex that consists of 9 Temples, 23 Chortens, a monk's chamber and an extension that houses the nun's chamber. The monastery contains large number of scriptures and pieces of art including wall paintings and stucco. There is also a modern Gompa and a painting school founded by the Dalai Lama. Check out of the hotel in Tabo and head to Kaza. On your way to Kaza, we visited Dhankar Gompa, the traditional capital of Spiti.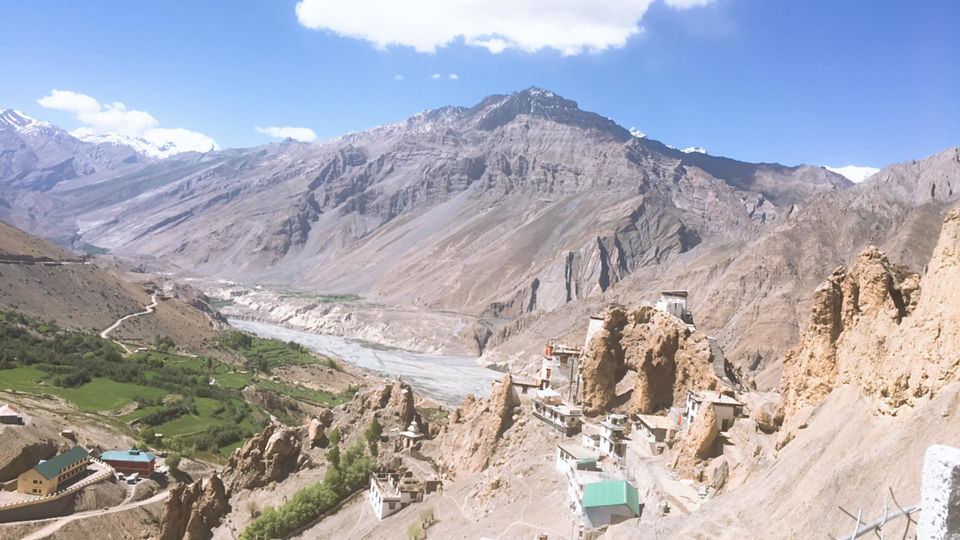 This hilltop fort that overlooks the Spiti Valley used to be a jail earlier. Today, more than 160 lamas reside here. Notable sights at Dhankar Gompa include a statue of Vairochana (Dhayan Buddha) consisting of 4 figures seated back to back in addition to various crumbling Thangkas. We visited Pin Valley on the way, soulful and facinating view is refereshing toour eye. At evening we reached at Langza. On arrival at Langza, we checked in to the hotel & had a comfortable overnight stay & traditional dinner at the Langza.
Overnight stay at Hotel Nyingima House- Room Starting from INR 1800/- Day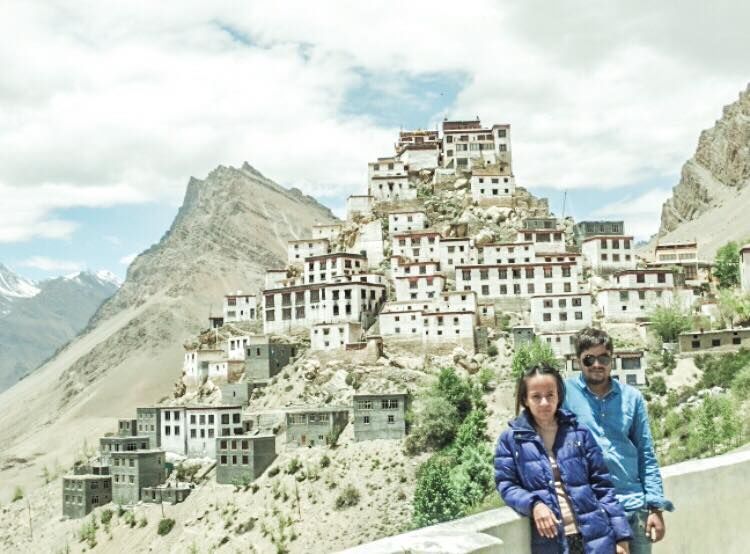 After breakfast, we visited the world famous Key Monastery. We first stop at the base of the monastery hill for the ultimate photo opportunity of this remarkable structure. With over 1000 years' worth stories to tell, the Ki Monastery situated at a height of 13,668 feet. Then moved farther down the valley to the picturesque village of Kibber. Located at a height of 4205 metres and 18 km from Kaza, this formerly highest permanently inhabited village of this region, is also a popular base camp to embark on adventure and treks to adjoining mountains of high altitude.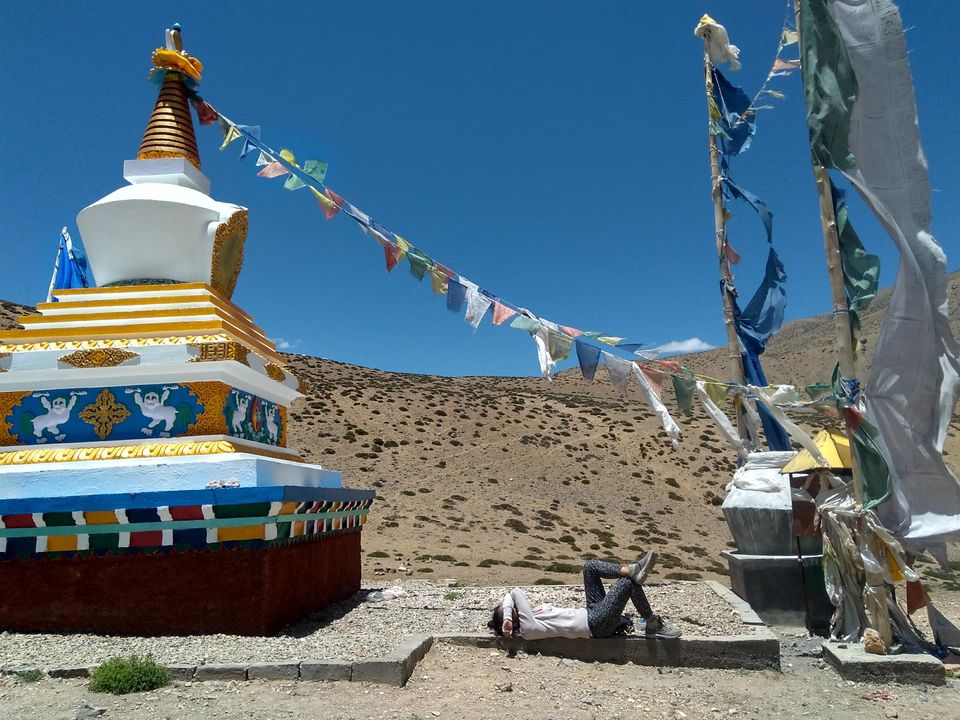 The expanses of beautiful landscapes and immeasurable beauty of the snow-tipped mountains makes the place a haven for nature-lovers and photographers alike.
Later, we drive to some of the highest inhabited regions of the world.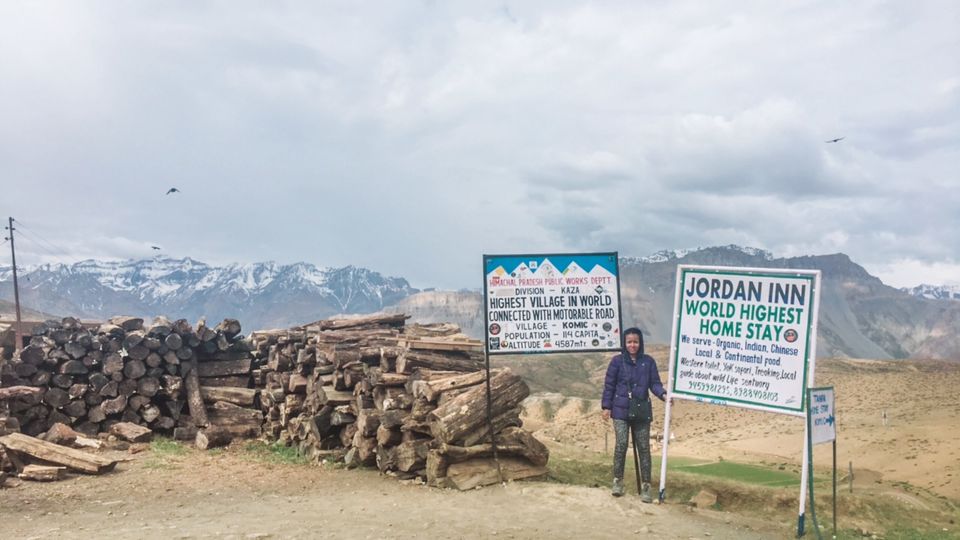 The highest village in Asia, Komik, which literally translates to 'eye of a snow cock', is situated at a height of 4513 metres. This farming village has a population comprises of 84 people, living a life in isolation, cut-off from the rest of the world. Thishamlet ensures to bring you thousands of miles away from your familiar settings to a place of soft brown pastures and snow-white mountain peaks. After Komik, we head to the picturesque village of Langza.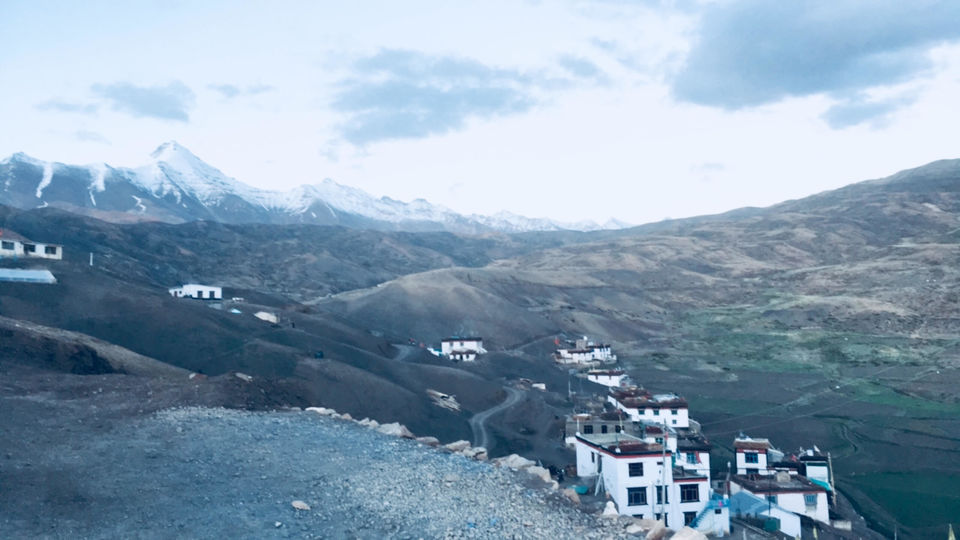 Once you are here, you can walk about the village and visit the ancient Lang (Temple) which is estimated to be around 1000 years old. It was freezing cold in Langza and in this height we couldn't go out in night but we did went to the terrace to gaze at million of stars, shooting stars was just fascinating. If you are at langza don't forget to gaze at stars during night, trust me the view is worth your time and the image will leave you speechless.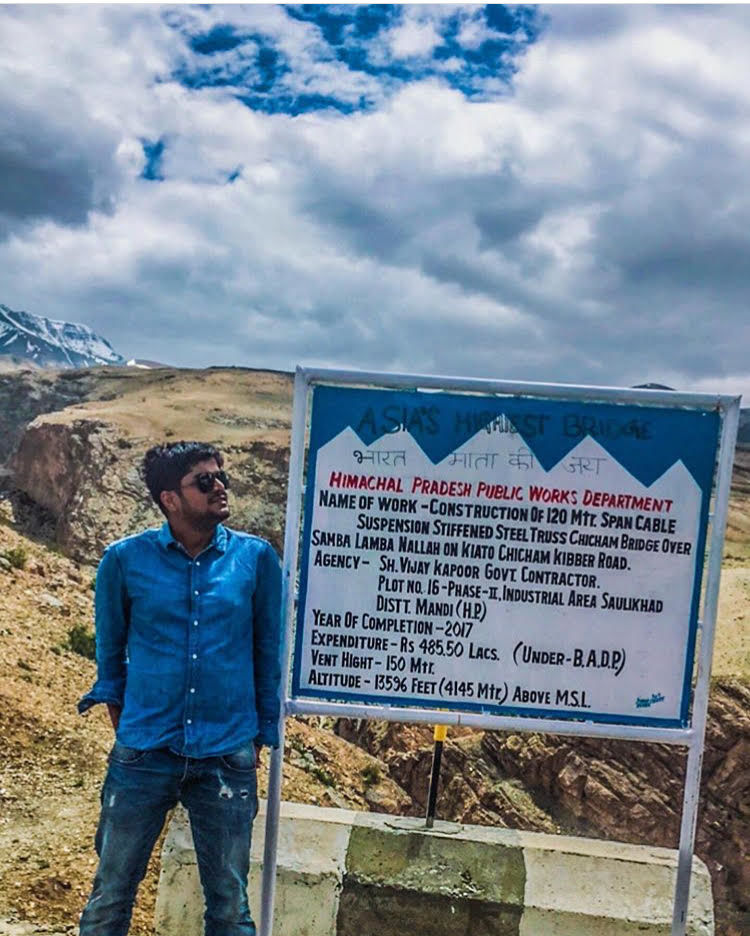 Overnight stay at Spiti Expedition Camp
Luxury tent with beds and attached toilet : INR 2000 per person with breakfast, dinner, tea and snacks.
Large tent With Beds and shared toilet : INR 1500 per person with breakfast, dinner, tea and snacks.
Small tent with bedding on floor and shared toilet : INR 1300 per person with breakfast, dinner, tea and snacks.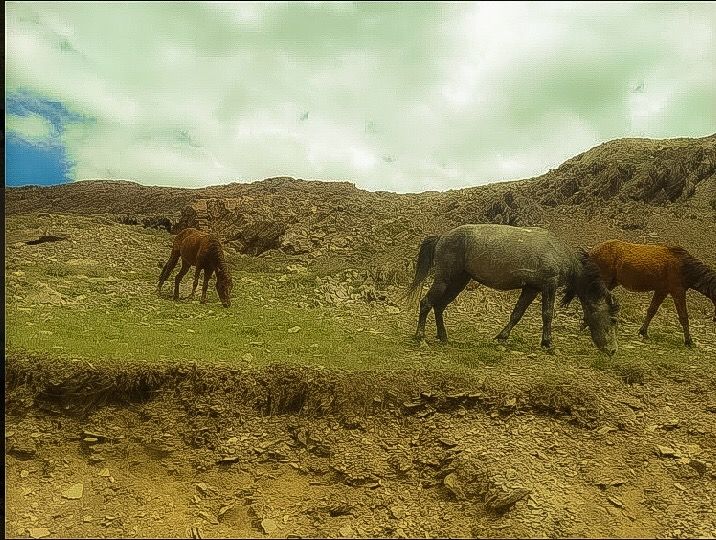 Morning after breakfast we left for Chandratal Lake by crossing Kunzam Pass (15,100ft) reach Baltal. Post reaching at Chandratal our vehicle took us above from where we need to trek for a kilometer to reach the lake. As it was evening and tired but we walked till the lake to capture the scenic view. And I don't regret to have been able to visit this place.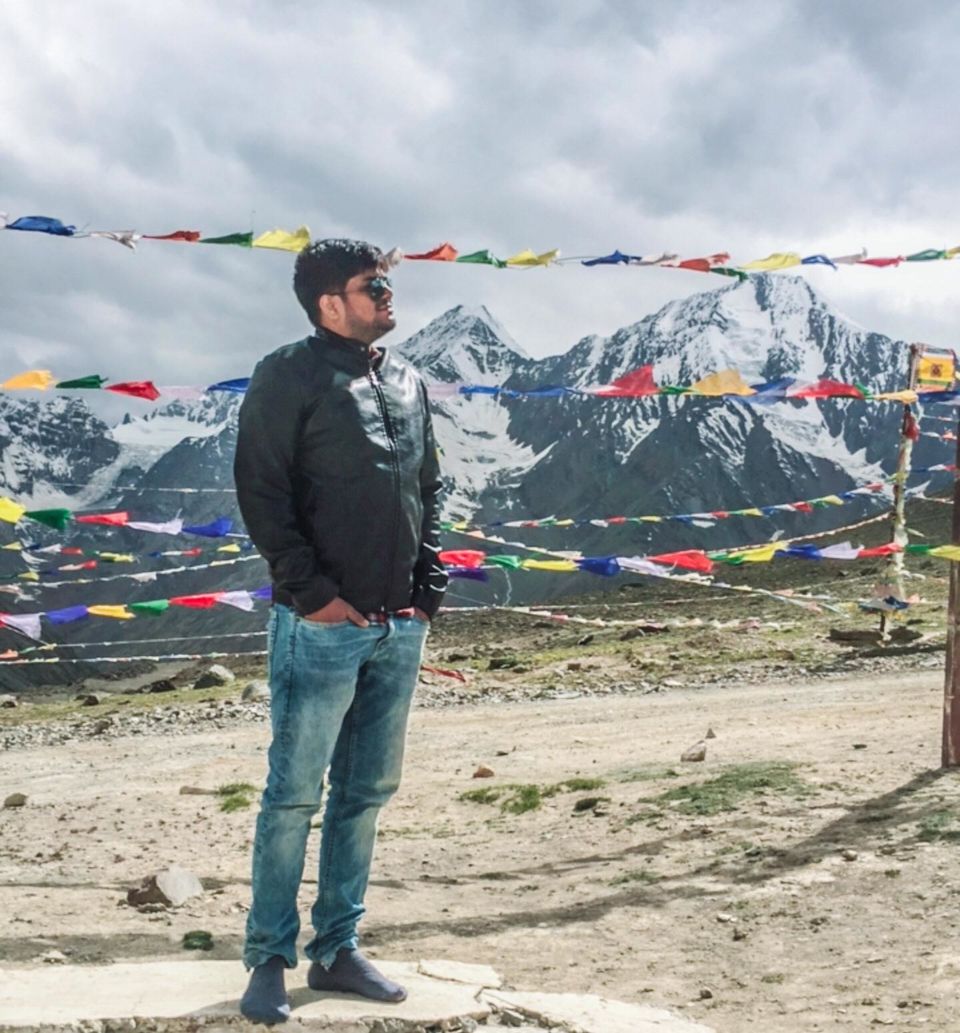 On a way have a magnificent view of CB Ranges Peaks. Kunjum pass is freezing cold. Once you are in this mighty divine land you could sense the peace and how soulful the place is. We stop by to take blessing from Kunjum mata before proceeding towards chandra taal lake.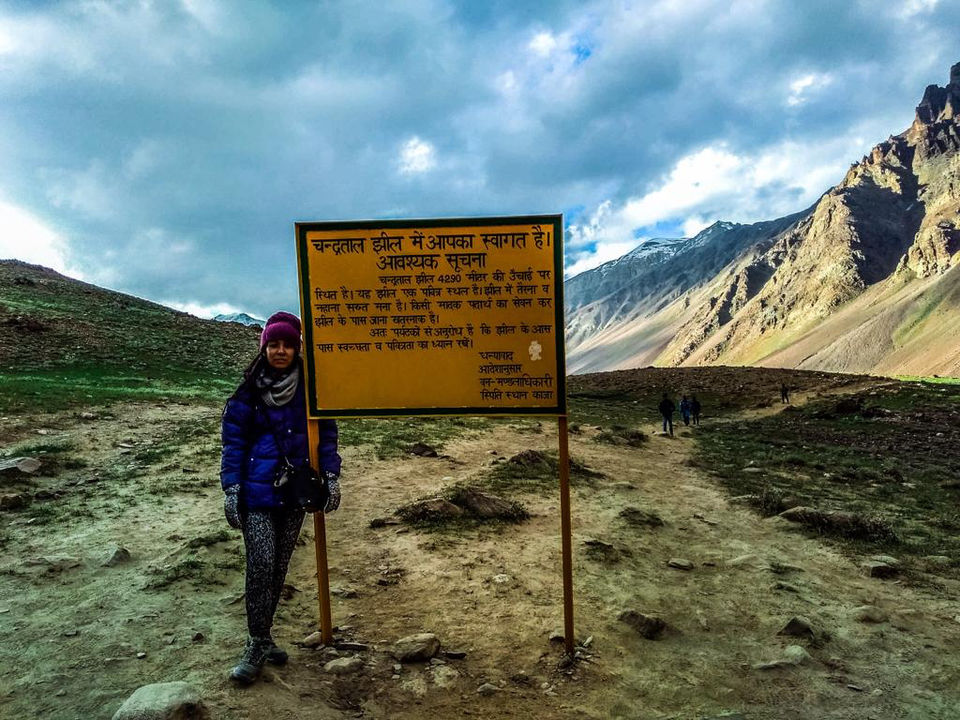 Full day at Leisure to enjoy the beauty of beautiful lake and natural surrounded Snow peaks. Camping at Chandratal Lake is mesmerizing, millions of stars and fresh air. The night looked not less then a heaven when you look into the sky, this time the stars seemed much closer to me.
After breakfast Chander Tal –Manali by road and way back via Rohtang Pass. We Enjoyed the scenic view of snow covered peaks at Rohtang / ,Solang ,Nehru Kund, Rahala Falls ,Gulaba . We stopped in manali for lunch and some local shopping for our friends and families. Via Manali we started moving back to Chandigarh ,reach Chandigarh check in at hotel overnight stay.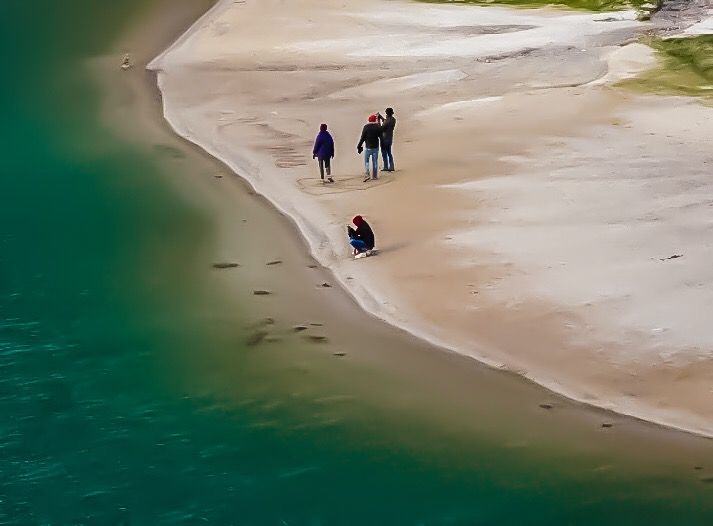 Overnight stay at Hotel Dove
After lots of fun and adventures the trip comes to an end now time to go back to home the Vechile dropped us to railway station, we left for New Delhi Railway station. Took our flight from Delhi and back to Bangalore City.
It's been a great journey. And it's not the end. On the contrary, it's the beginning.
It's the beginning of a promise to return to Himalayas.
Frequent Searches Leading To This Page:-
himachal tour package with flight, 5 nights 6 days himachal tour package, himachal tour packages from jammu, himachal pradesh tour package from ahmedabad, all himachal tour & travel package