If you're following my journey from part one, I just want to share an image from day one, this is one of the most surreal places that I have been to and you'll even get an idea from the image. But seeing this in person is another experience, abandoned in the vastness, this DC-3 plane will surely take your mind in a different dimension, something deeper and profound.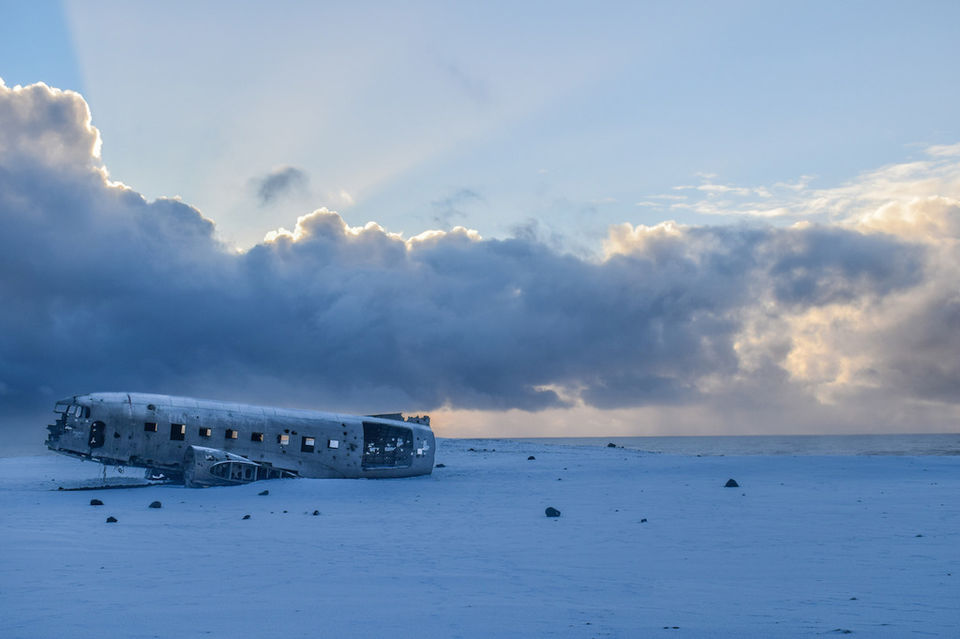 Day 3 was going to the day of walking into the ice caves. When we booked the tour, the availability was such that we would have to drive 380 Kms in day to get to the starting point of the expedition by night to catch it that morning. With the extreme weather conditions in Iceland that was going to be a challenge, to which an email from the tour company added the extra spice. We received an email saying that the tour we booked was cancelled as the ice cave was filled with water and now we were upgraded to a tour which had a higher difficulty level and the ice cave we were going to had a waterfall flowing into it. We also had the choice to take a refund.
Now this left us with a lot of questions, if the ice caves can fill with water in matter of a day, then may be it can also fill while we were in it ? And what did higher difficulty level mean? At the same time we were dreamy, a cave with waterfall flowing into it, it's not often that one gets a chance to see it, we jut can't miss it. So we ignored our fears and decided to go ahead with the tour. And what followed is now shown in pictures.
We started early with our bumpy ride to the edge of the glacier Bredamerjarjokul(this is the closest to the actual name I remember). We were driven by expert guides on the a surface they kept referring as road.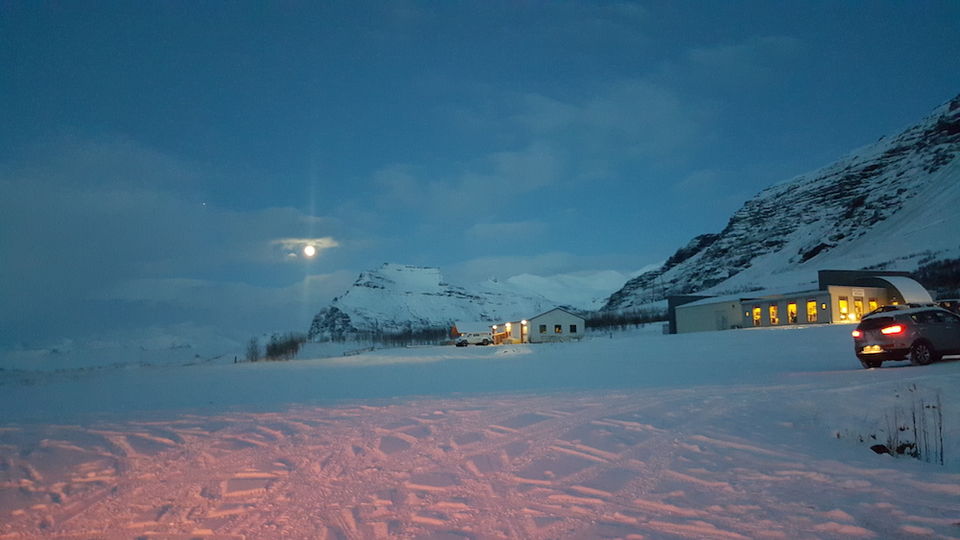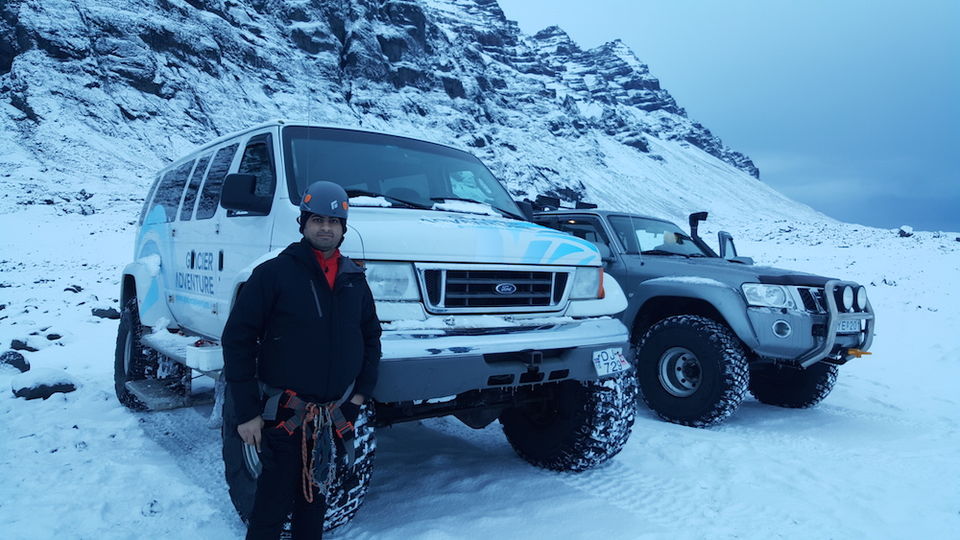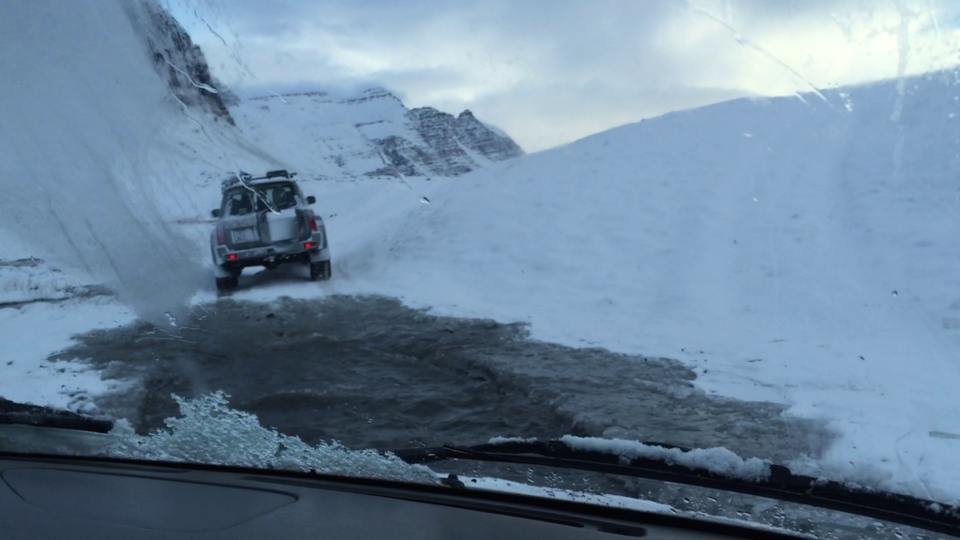 After a while we reached a point from where we had to hike upto the ice caves.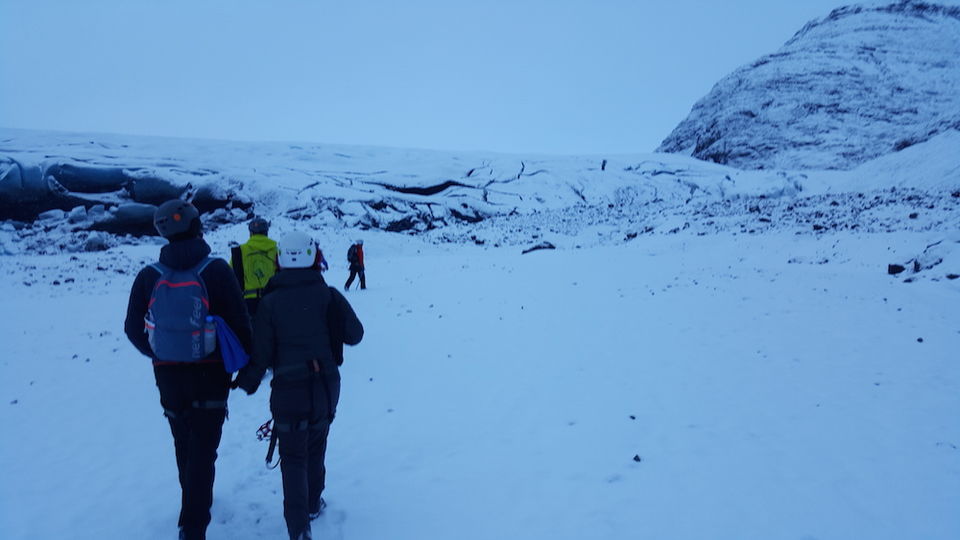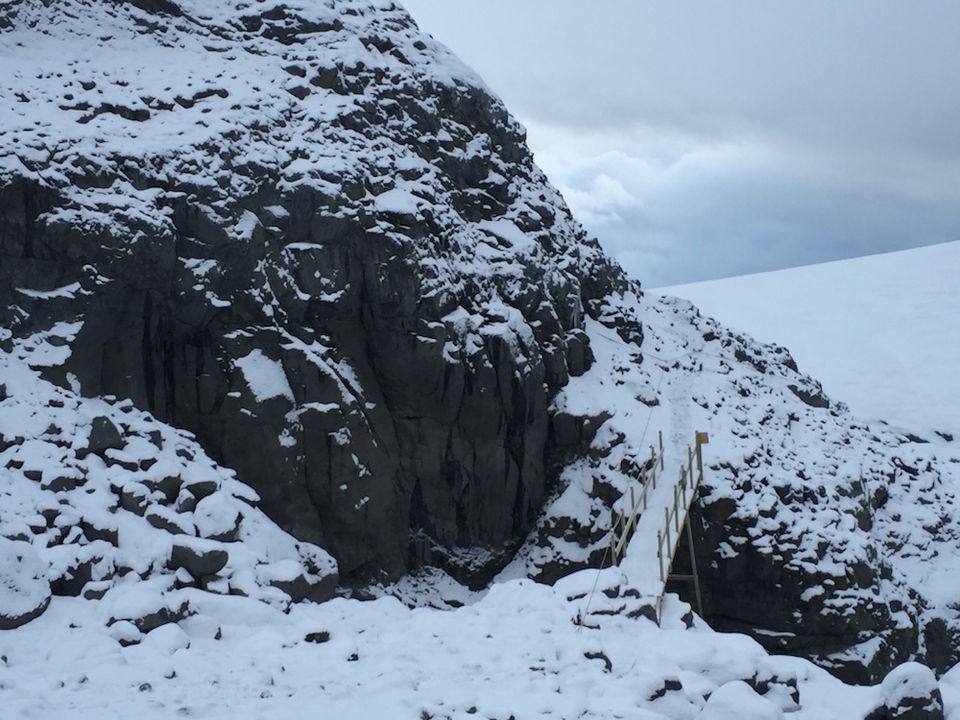 After hiking for about 30 mins we saw the cave we had to descend into.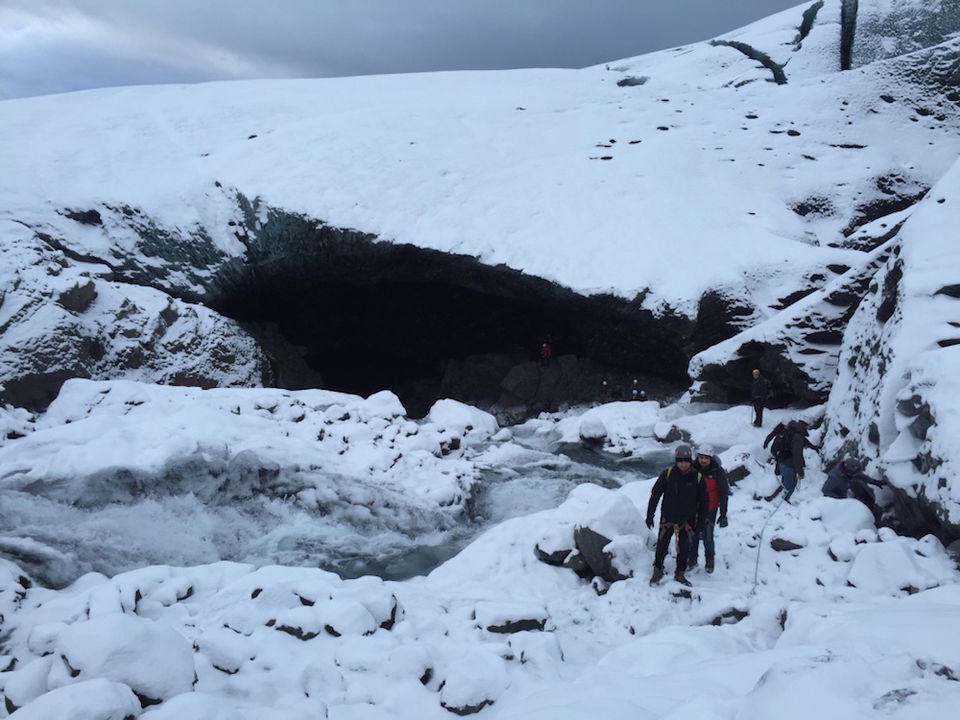 The descend was moderately difficult, we had to use our harnesses and climd down facing opposite side of the cave. But it was all worth it when we saw this.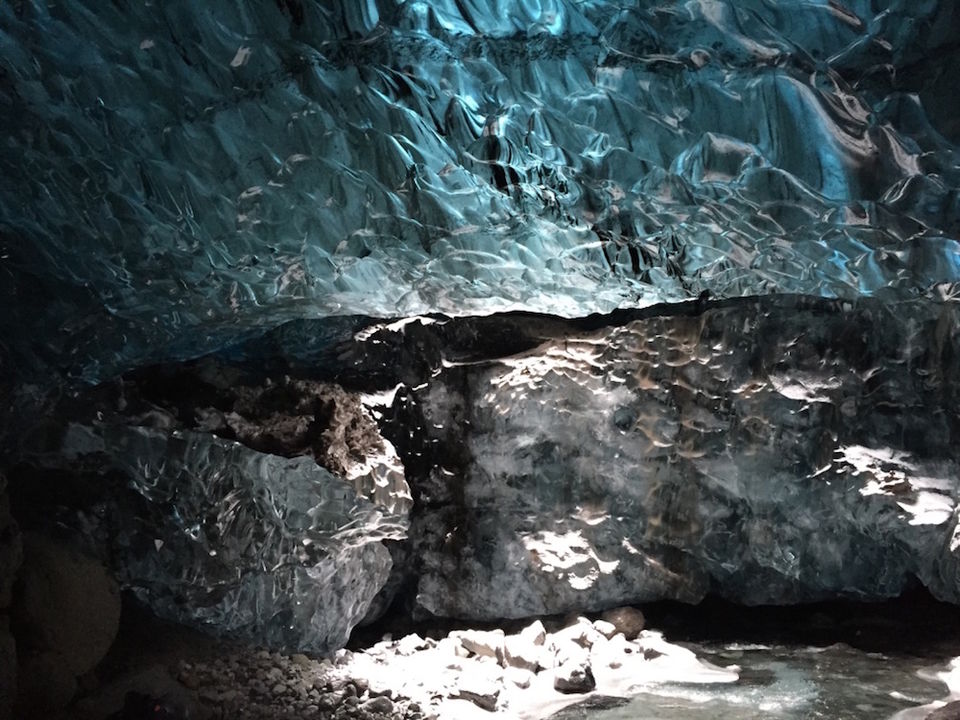 Going inside an ice cave was one of my bucket list experience, and it was completely worth the trek. Being surrounded by a glass like ice walls amidst sounds of a loud waterfall that flows into the cave, something your rarely dream to experience.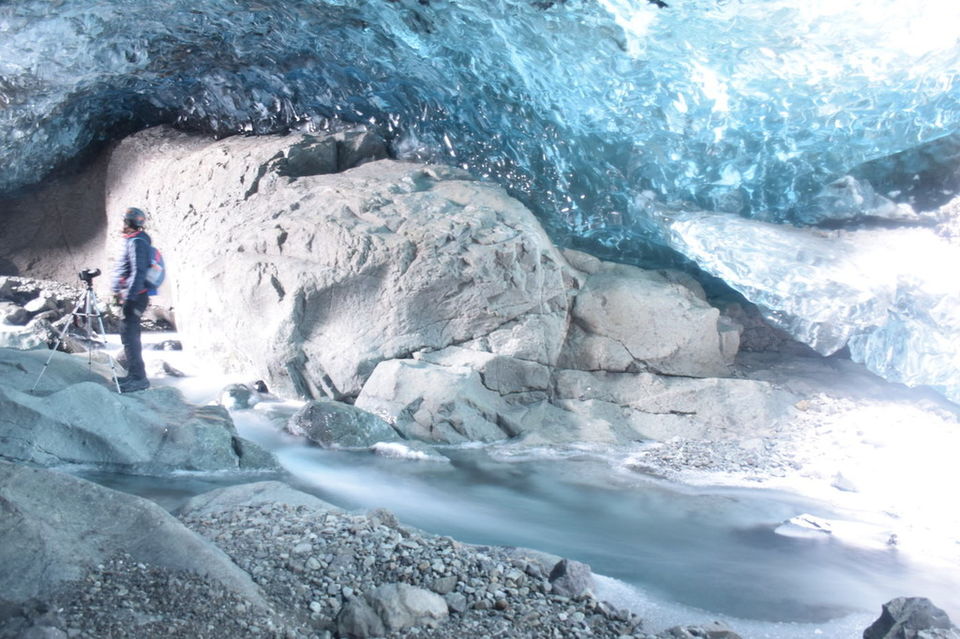 Looking out of the ice cave was another spectacle, this is what the waterfall look like.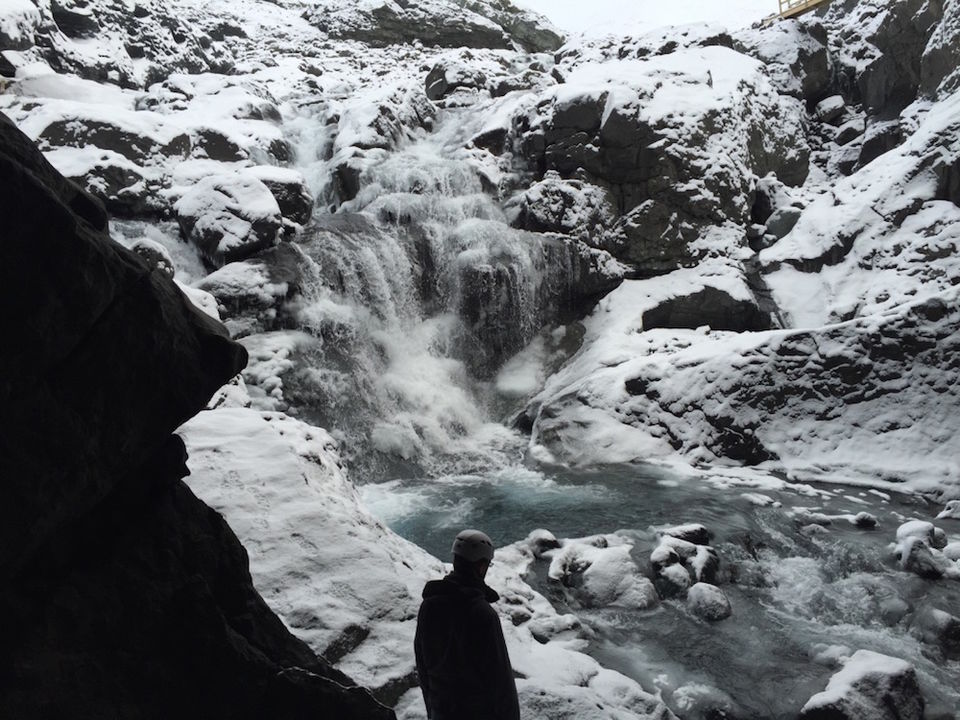 We were back to the guest house by 2pm and we hit the road immediately. The plan for to keep driving east till it started getting dark and then find a place to stay. So we stopped in the small town of Djúpivogur. We found a swanky apartment, though no too cheap it costed 18,000 ISK, but the view was one the you just can't get out of your head.