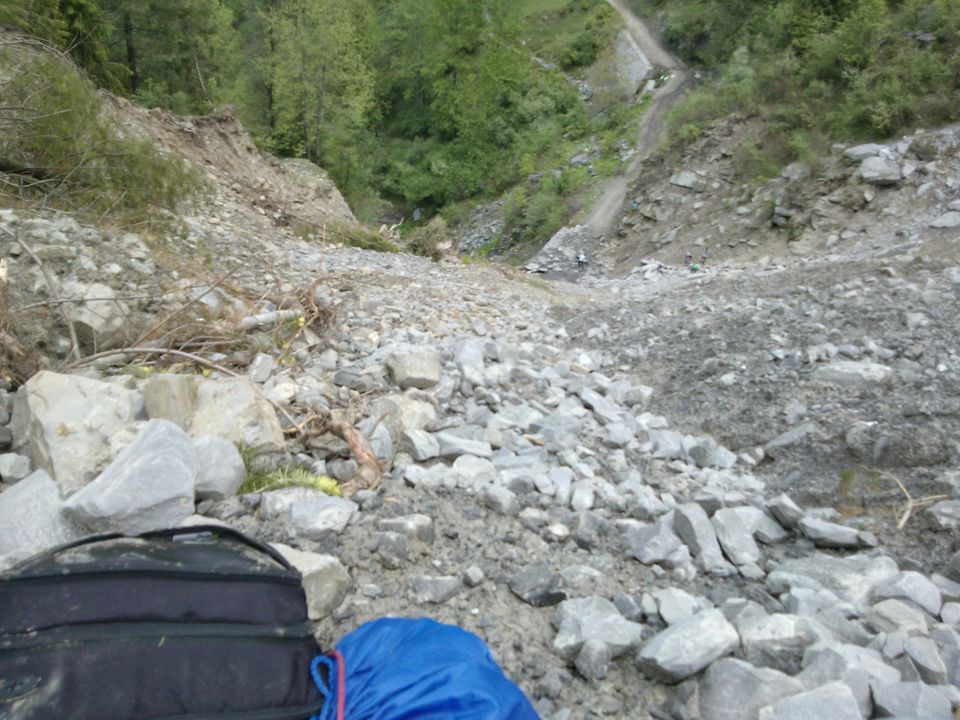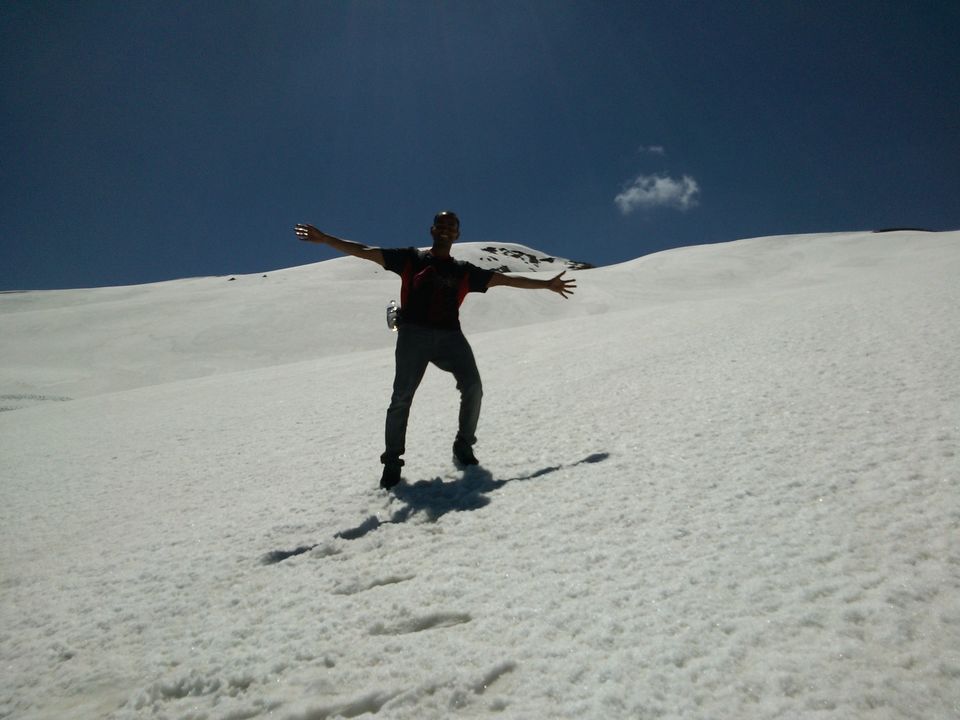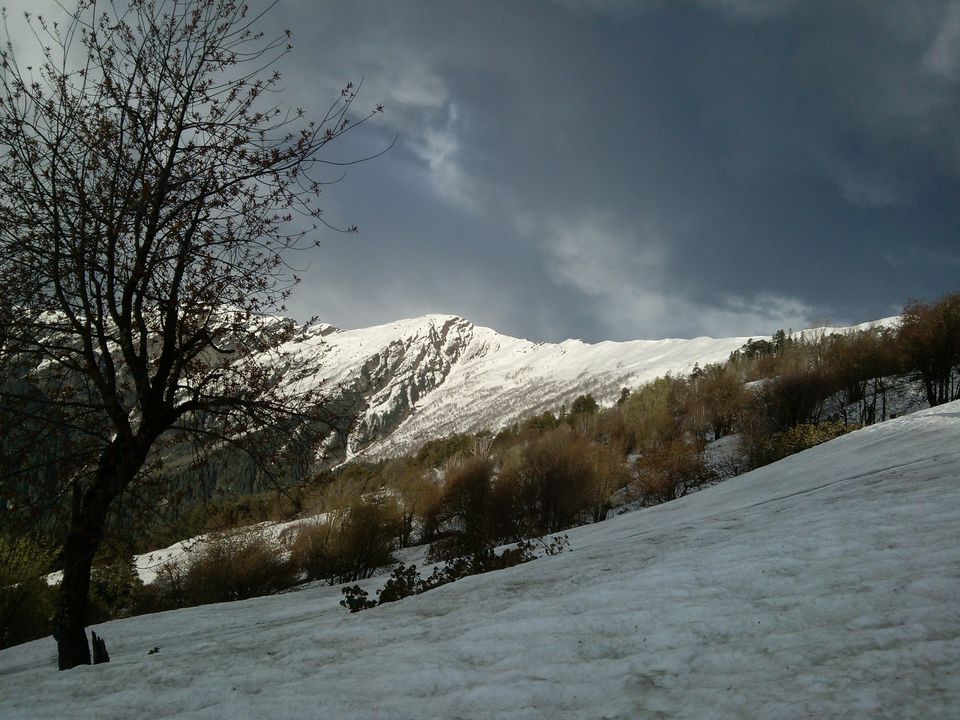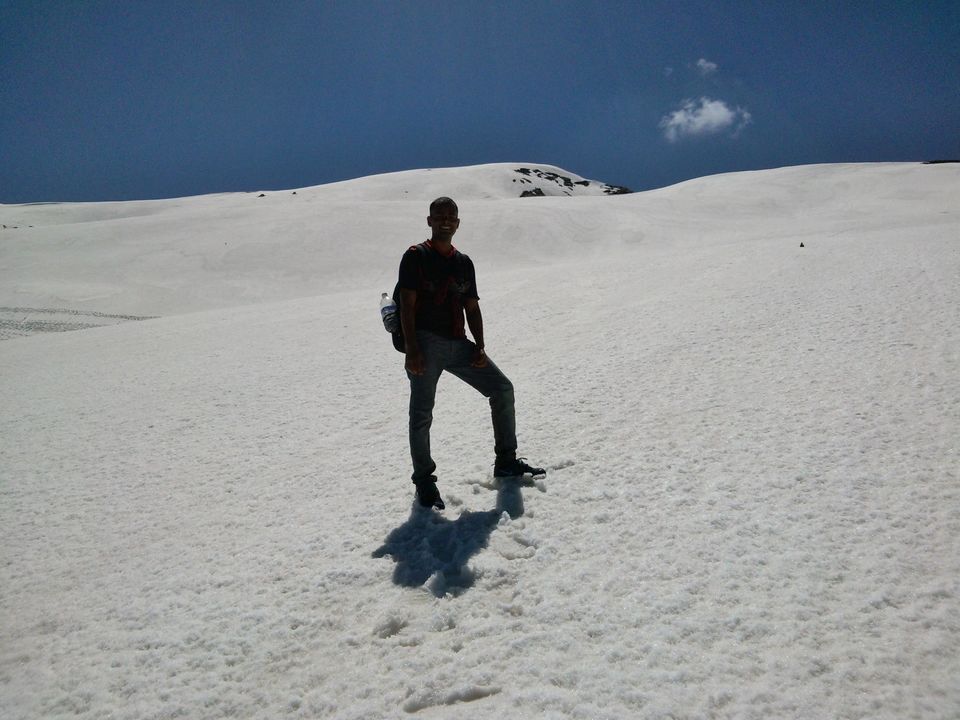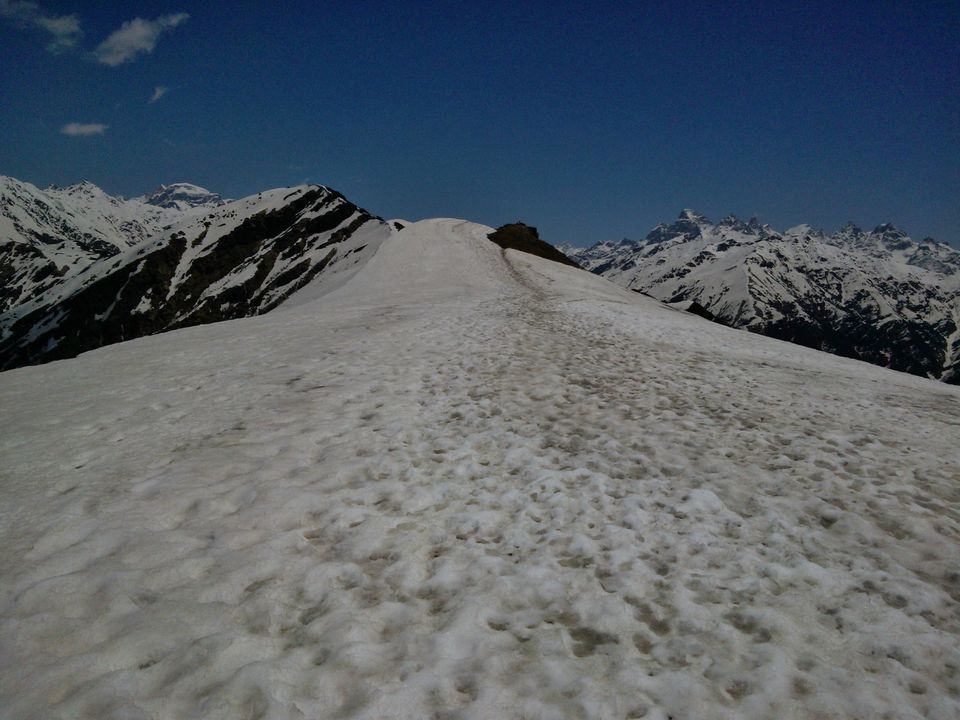 06 May 2014:
It was 9 AM in the morning and I was in khirganga (Himachal Pradesh, India). My two travel mate who was with me from Kasol to khirganga was tired enough to head to the next destination. I had already trekked nearby places, had shower in hot stream and had breakfast. While I was still thinking and planning, I saw the same group who I had seen while coming to khirganga. I joined them while they were heading back downhill. Few of the member of that group easily recognized me and after sometime they became like a good friend of mine and they are still my friend even when (11th June 2015) I am writing this blog. Heading back down hill was very easy and quick. We stopped nearby Rudranag Waterfall and I couldn't control myself having bath in so chilling waterfall while other just thinking to have bath.
However we finally reached downhill (barshaini) and my friend Neeraj (from that group) offered me lift to Naggar where they were heading back.
07 May 2014:
Next morning, I woke up and I was in balcony of the hotel that I took last night, and I was admiring hill covered with snow that was very very far from me. I asked hotel staff about nearby hill fully covered by snow/ice. He said by this time (1st week of May), most of the ice is already disappeared from downhill and I will have to climb at higher altitude to experience snow. He recommended a hill (Chandrakhani Pass) that could take 2 days of trekking/climb (on foot).
It was 8:30 in the morning breakfast was not ready in the hotel. I purchased 4 eggs (which I gulped in the shop itself) and 6 bananas that I put it in my bag for future. Now I decided that I have to cover 2 days distance in 1 day only and headed to a village Rumpsu from where I could head further for Chandrakhani Peak/Pass. Just after ½ hour I was happy to see a small Nepali Resturant, and they were kind enough to make roti, dal and salad for me quickly. Now I had enough energy to trek/climb all the day long.
After sometimes, I reached a place where there was two ways to go to Rumpsu, One - Long cut by road and another - shortcut by climbing a hill. I preferred to take shortcut (climb) and finally reached Rumpsu village. I stopped a place where few boys were playing cricket and asked them about the path/way to go to chandrakhani. After 1 hour of continuous walk in scorching sun, I reached a place called pullag, there were few people preparing something for marriage ceremony in the village. This village was just nearby a forest and after discussing with an old man about the route, he said you should go back again and take another route, however one can go through forest but you will have to go through a dense forest with no track or path for approx. 90 minutes in search of a landscape where there are trees with yellow leaves.
At one moment I said to myself oh!! What is it? I might get lost in the forest but another moment I said, let`s get into the wild and feel the thrill of adventure, and If I get lost then I will descend down to the hill anyhow before 6 PM in the evening.
It was 2:15 PM and I was already in the forest just going and going and going considering that I will reach somewhere on top, from where I could see the entire landscape for further exploration. Forest was really dense and I was a bit afraid whenever I saw a hollow tree root. Many a time, I felt as if someone or something is also walking around me. Many a time I followed some trail that ended to a hollow tree root and sometime it ended in middle of nowhere. After about an hour I had already realized that I am lost and just wandering here and there in the jungle. I didn't even know the way back down because of no trail/path. I decided no matter how but I have to descend downhill before 5 PM in the evening as this forest is known for a lot of black bears in it, and it is only them who rule in the forest after twilight.
I started descending downhill and many a time to dead end (no way out). I kept on taking various direction just to go down somewhere, where I could see any road, village or human presence. After almost ½ hour I was happy to see a dry waterfall that I had seen while coming to the forest. But that was almost 60 degree slope and almost 800 to 900 meters down (shown in picture) with dry small rocks everywhere all the way down that makes it even more slippery. I knew that it is very risky not only because of slope and height but mainly because of those rocks to put any step on them. I had two small bag of almost 9 to 10 KGs in weight and I knew that if I descend down with these bags on my back, I will just skid very fast all the way down.  
....... to be continued.