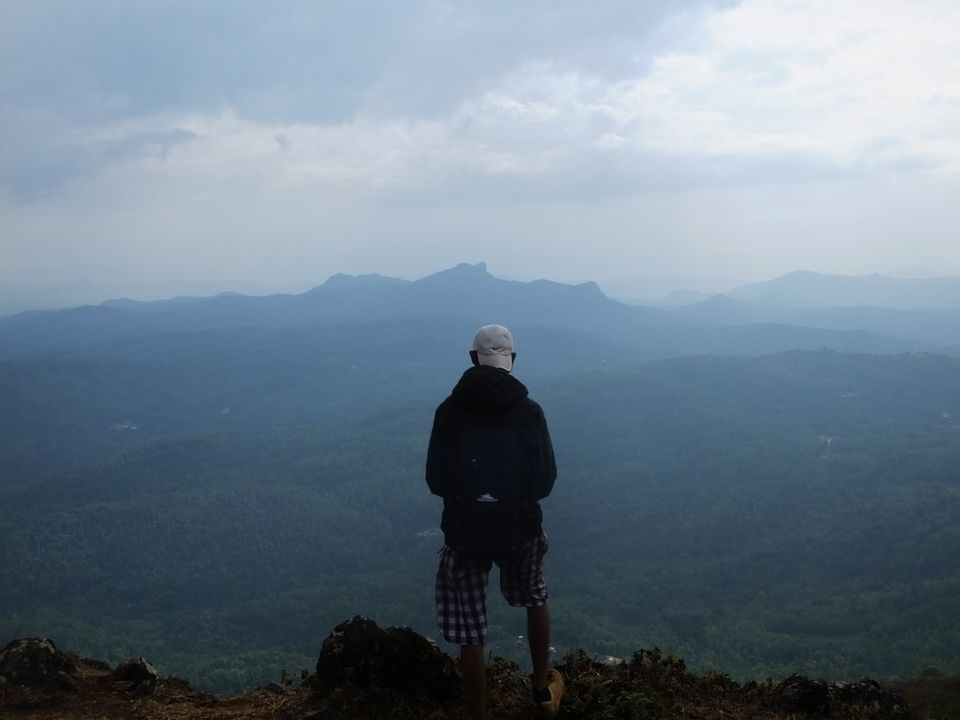 Before the day 1, let me write some behind the scenes atrocities : It's totally worth to bunk the college and plan a trip. May be not the best one, but still a memorable and a thrilling trip. Started with disappointments, but ended up with lot of thrilling adventures and memories.
Highlights :The Bat Caves in Mulliyanagiri hilltop. Lost, but found a home and Hebbe falls.
Day 1:
Republic Day special : It was the Republic day, thursday, so we planned to take a day off for a continuous holiday. Off to Bangalore in a train, a halfway to our actual destination. Then from Bangalore to Tarekere, it was an amazing double decker train journey. Around friday evening we reached Tarekere. A jeep was waiting outside the station and as we were a group of 8 people, took a jeep to reach the homestay. It was completely dark at some point as there were no street lights. After an amazing ride we reached the lodge we booked.
Day 1 trek - Mulliyanagiri peak : My first trek of my life starts with high expectations, energy and excitement. Didn't remember whether I kept my left or right leg on the first step to the hills. Started with disappointment as the first few path way to trek was steps. That disappointments came down slowly as we were hiking up the hills. Once we reached to the top, there was a temple, which was a tourist place. We wanted to move away from the crowd, so we decided to explore a place with some peace. Later, we found two small caves and yet we decided to have some thrill and chill. One of the caves was a dead end cave. Now, it's time to explore the left out cave. We went deep inside the cave by crawling as it was so small. At some point, we started hearing strange sounds, then when we switched on the torch, there were bats flying and that moment I came to know, people, not only can walk faster, but also can crawl faster. Then started descending and the jeep was waiting to take us back to lodge.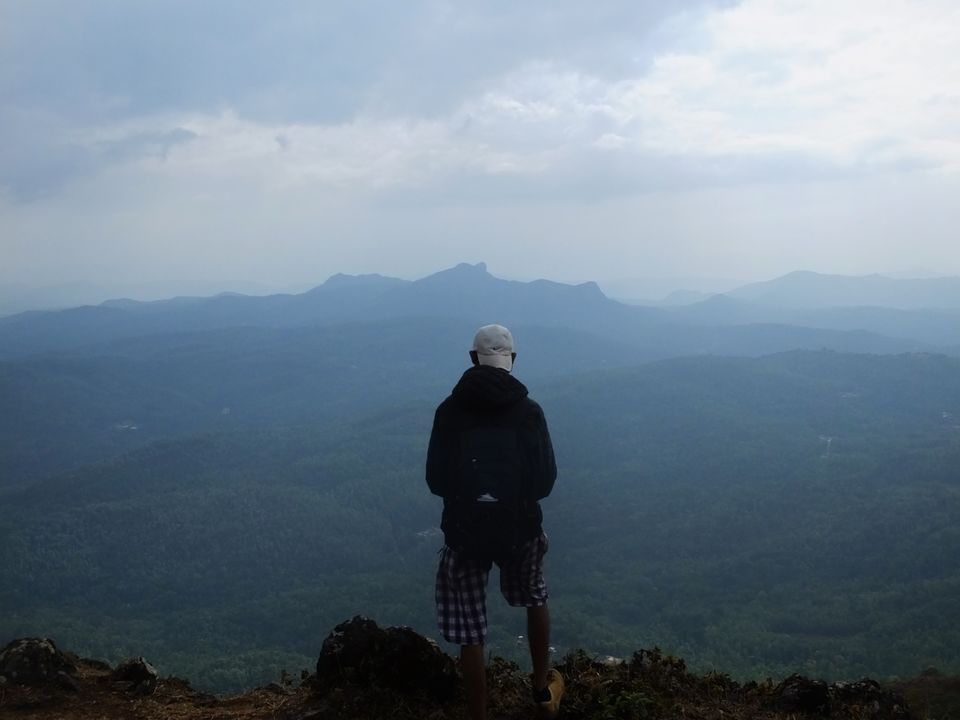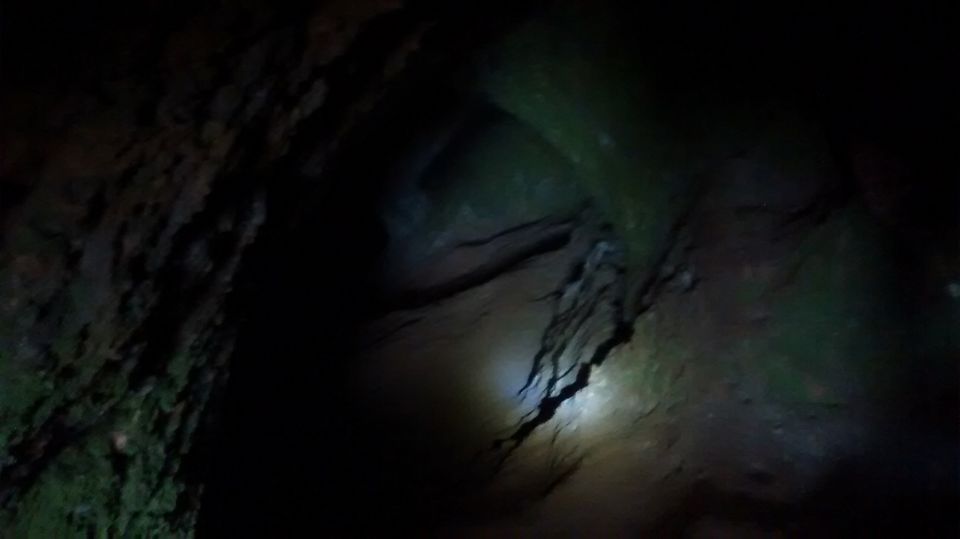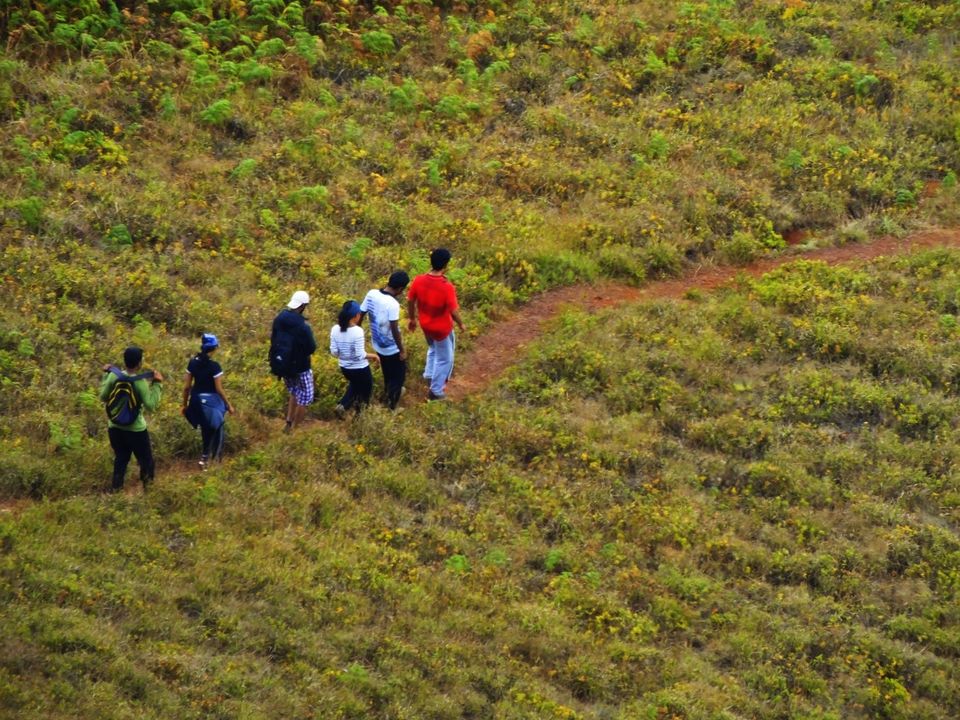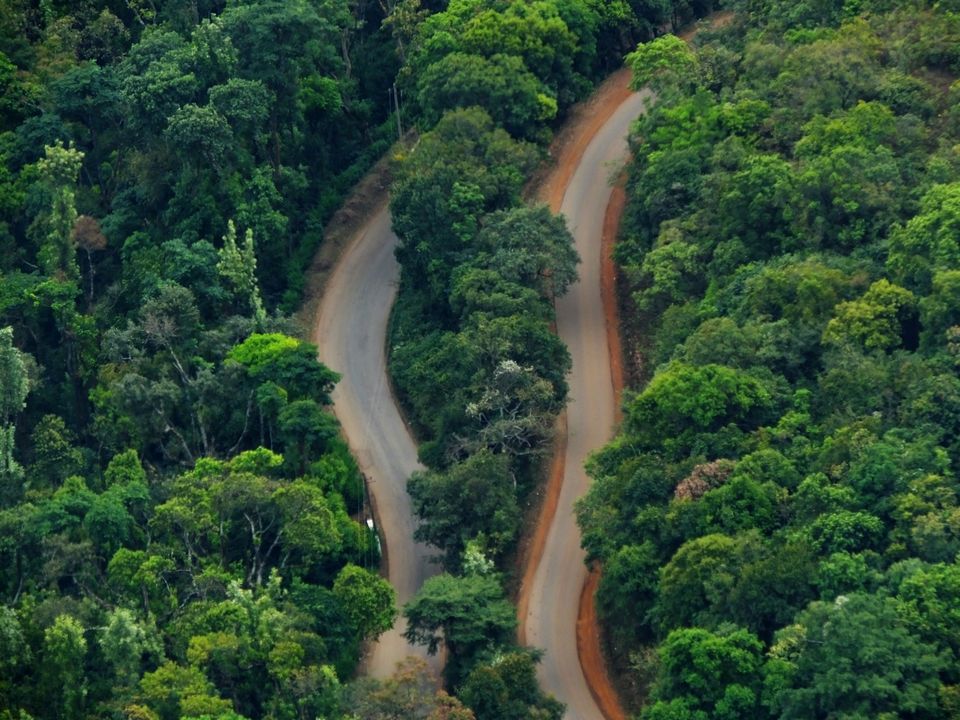 Kemmanagundi , Z-Point : Again, an early morning trekking bliss. It was so dark when we started trekking. Eveything was obscure including out path. The actual plan was to visit Shanti falls. So as the trek continued for minutes, we started hearing a sound of water stream. The sound was getting higher and higher as we continued to go further. After sometime, we started getting vision, but still haven't found the falls. We walk so much and started thinking it is the correct path or not. Mood change to doesn't matter, yet we started to go further and explore more. We started to feel something so special which made us to totally forget about the falls. We ended up to a breathtaking view (the picture on the left) of the hills inside the clouds. That's what travel is all about, You will never know where you are heading to even though all the things are going according to the plan. Nature is all about healing people with surprises and later makes us to reminisce. Then we spent some amazing time and started to descend because of the sucking reality (everytime during travel). By the way, What happened to the falls? We crossed the falls as there was no vision and we came to know about this when we saw the falls while descending. Refreshed ourselves in the pure water and again back to lodge and off to next destination in the jeep.
Water and Grass falls - Hebbe Falls Exclusive : After having an amazing start, it was hebbe falls with an amazing end too. Inside a coffee estate . Walking through the forest where nearly 600 elephants and few numbers of tigers wanders. The water was so chill and so enjoyable. I was literally dancing after coming out of the water. Then we got our bags and off the railway station. Time to end this trip and plan the next one.