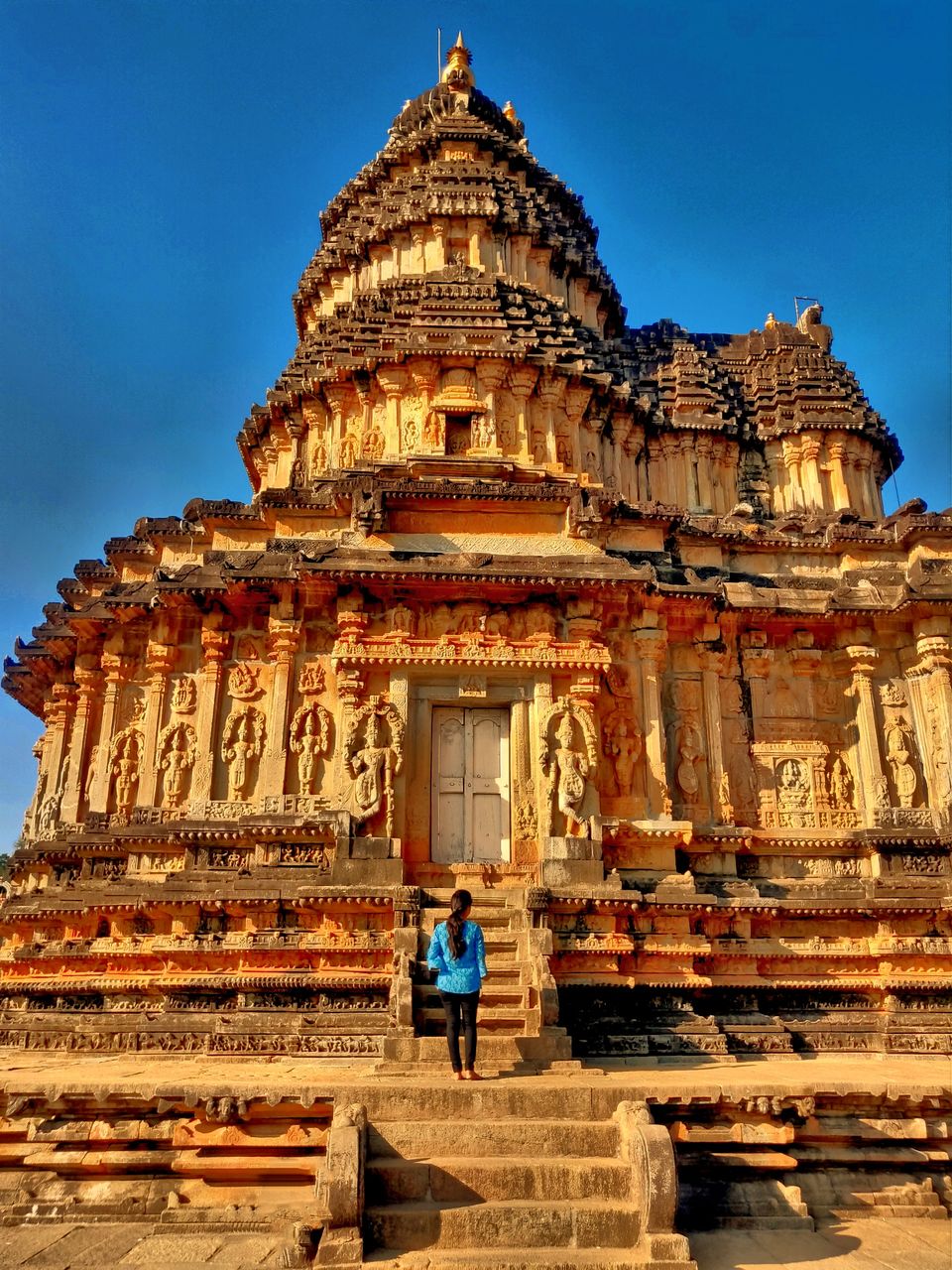 Sringeri Sarada Pitham is established by Adi Shankaracharya and is one of 4 mathas in India.
Other Pitham being: Jyotirmath near Badrinath, Puri and Dwarka.
Sringeri is a small town in Chikkamagaluru' Karnataka. The temple is well known for temples like Sri Sharadamba, Sri Vidyashankara, Sri Malahanikareshvara etc.
The place is auspicious and well maintained on Tunga river surrounded by lush greenery all around. Prasad is severed and special Pooja are performed regularly. Temple will be open for darshan in the morning and evening times.
I travelled from Beluru taluk by public transport it takes less than 3hrs with reasonable ticket price (Direct buses are available)
Note: Carry hard cash and be sure on utilising public transport for making budget friendly trip.
Total cost for trip from Belur - approx 200rs including way back.
Half a day is sufficient to explore the temple architecture along with darshan.
Suggested stay in Agumbe, the best western ghats town to spend a day in mesmerising view points and water falls. Public transport available from Sringeri and takes less than 1hr.
Check out Agumbe blog in my profile https://tripoto.page.link/2BSzsxbXrZMiocPH6" to know more on places to explore.
Happy Travel!
Thank you,
Usha. L