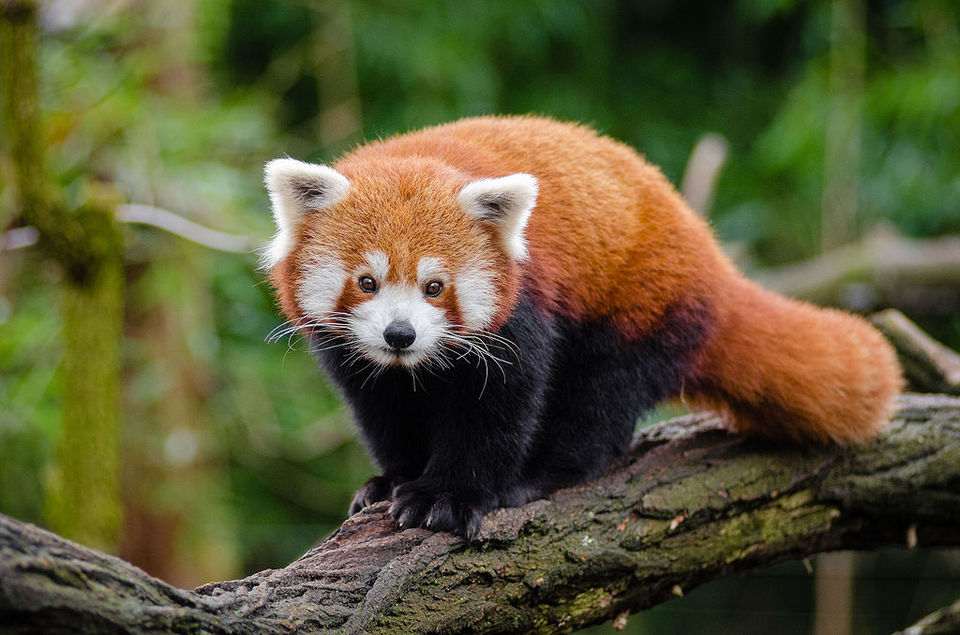 Owing to its several national parks, wildlife reserves, bird sanctuaries and thousands of acres of dense forests and mangroves, India is as much a wildlife haven as it is a cultural one. Over the past several years however, we as a nation have continued to cut down our forests at an unprecedented growth, without once thinking about the animals who seek shelter here. To add to that, factors such as climate change and poaching have only added to the dwindling animal numbers. As a result, several wildlife species now stand at the risk of extinction.
It is now time that we, as travellers look beyond the traditional lion and tiger safaris, visit these exotic animals in their natural habitat and spread awareness about their ordeal. Here are the ten of India's rarest animals and where you can spot them before it might be too late:
1. Sangai
A deer specie found only in the north-eastern state of Manipur, Sangai is best distinguished by its beautiful walk which also earns it the name, Dancing Deer of Manipur. Sangai is one of the rarest deers around the world and thus finds a place in even in ancient Manipuri folklore and continues to be recognised as the state animal. Take an early morning boat ride through Keibul Lamjao National Park to spot these beautiful creatures by the Loktak Lake.
Best time to visit Manipur: September to April
2. Indian Pangolin
This is one specie that has had to face the brunt of hunting and illegal animal trade all across the world. Anteaters by nature, pangolins are the only scaly burrowers on the planet. It's Indian variety, the Indian pangolin is found pretty much everywhere in the country except for extremely high altitude regions. However, it is the mushy lands of Gujarat where the Indian pangolins are found in maximum numbers. Make sure you keep your eyes wide open when you go pangolin spotting because these anteaters also curl up themselves into a hard ball to protect themselves from enemies.
Best time to visit Gujarat: November to February
3. Pignose frog
A frog specie discovered as recently as 2003, the pignose frog gets its name from its bloated and slimy appearance which makes it look like a small piglet. Also known as purple frog, pignose frogs live beneath the ground and it is only during monsoons that they come out to mate. Researchers now claim that pignose frogs go beyond Kerala, where they were first discovered and can be spotted across the Western Ghats.
Best time to visit Idukki: September to February is the best time to visit Idukki. However, since pignose frogs can only be seen during monsoons, one should plan a trip between June and August.
4. Dugong
An extremely vulnerable marine specie, Dugongs are found in select regions around the world and India happens to be one of them. The plump marine specie is best known for being the only strictly vegetarian marine mammal. Dugongs have a distinctive snoot like mouth and front flippers that help them navigate their way in the waters. The harmless creatures can be found grazing peacefully in the Andamans, Gulf of Kutch and more commonly in the Gulf of Mannar.
Best time to visit Gulf of Mannar: October to March
5. Golden langur
While langurs are a common sighting pretty much everywhere in India, there is one specie that remains exclusive to the jungles of Assam. Best distinguished by their creamish-golden hair and jet black face, golden langurs are India's most endangered primate species. The creatures can only be spotted in select areas in the state of Assam apart from the Black Mountains of Bhutan. The langurs are also known as Gee's golden langur owing to E.P.Gee, a researcher who dedicated a major part of his life studying and working towards the conservation of the species.
Best time to visit Assam: November to March
6. Nilgiri Tahr
With several national parks and untouched bird sanctuaries, Kerala is undoubtedly the country's premiere hotspot that has been overlooked owing to its famous and now exhausted backwaters. Amongst the several endangered species that find solace in the southern state, is the pride of the Nilgiri Hills, Nilgiri Tahr. Hunting and poaching in the 19th century led to a certain decline in its population but one can still spot the endangered specie in the national parks of Tamil Nadu and Kerala, especially the Eravikulam National Park.
Best time to visit Kerala: September to February
7. Hangul
Graceful and calm yet extremely shy in nature, Hangul or Kashmir Stag is one of the most beautiful varieties of deers in the world. Hanguls are mostly found in riverine forests and high mountain valleys. The endangered specie is best known for its elaborate antelopes which change colour according to seasons and make for a sight to behold. While hanguls are found in big numbers in Europe and North America, one can still spot them in Himachal Pradesh's Chamba district and Kashmir's Dachigam National Park.
Best time to visit Srinagar: April to October
8. Ganges River Dolphin
Vikramshila Dolphin Gangetic Sanctuary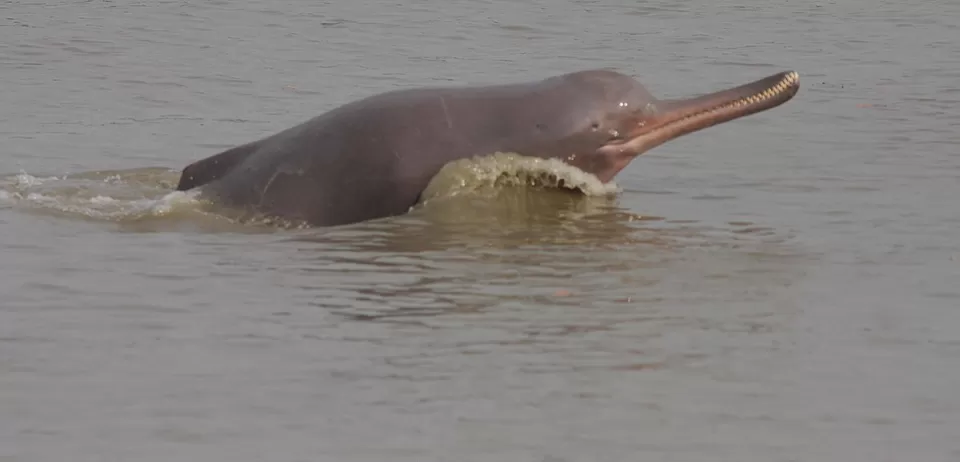 The very fact that the Ganges river dolphin in one of the most densely populated regions of the country has put it a major risk of extinction. A freshwater dolphin that is essentially blind, the Ganges river dolphin is found in Brahmaputra and Ganga river systems. A specie that was once spotted in scores in Bihar has now fallen prey to human interference which includes construction of dams, land reclamation, excessive fishing and water pollution amongst others. However, acting as the final ray of hope, Bhagalpur's Vikramshila Dolphin Gangetic Sanctuary is one of the very few places one can still see these beautiful creatures in all their glory.
Best time to visit Bihar: October to March
9. Clouded leopard
Named after its beautiful coat, the clouded leopard is one wild cat that is anything but wild. Extremely shy by nature, this variety prefers spending time on trees instead of land which makes it even more difficult to spot. To add to that, continual wildlife trade has severely affected clouded leopard's numbers and this wild cat has now been classified as vulnerable to extinction. One can still spot these rare animals in the foothills of Himalayas in north-eastern India with Arunachal Pradesh's Namdapha National Park being a prime hotspot.
Best time to visit Arunachal Pradesh: October to April
10. Red panda
Let's face it—we have all spent hours on the internet looking for adorable panda videos. While the furry creatures are not found in India, you can still spot a rare variety named red panda in the states of Sikkim, Meghalaya, Arunachal Pradesh and West Bengal. The red panda gets its name from its cinnamon-colour fur which makes for a unique spotting experience. Unlike giant pandas, red pandas are much more agile and have almost a cat-like built and appearance. If you call yourself a wildlife enthusiast, plan a red panda expedition right away because this heartwarming creature definitely deserves one!
Best time to visit West Bengal: October to March
Ever been on an expedition to spot rare animals? Where was it and what was the experience like? Write in here to share all your stories and pictures with the Tripoto Community. Don't forget to check out Tripoto's amazing YouTube channel for some insane handpicked travel videos from around the world.
Frequent Searches Leading To This Page:-
tourist places in Tawang Arunachal Pradesh, tawang arunachal pradesh tour packages, Best offers on Tawang tour packages, Best offers on Tawang holiday tour packages, Tawang excursions package