Situated in the floodplains of the mighty Brahmaputra, Pobitora Wildlife Sanctuary is home to the densest population of the greater one-horned rhinoceros, in the world. Located in the Morigaon district of the state of Assam, the sanctuary is just an hour and a half's drive away from Guwahati.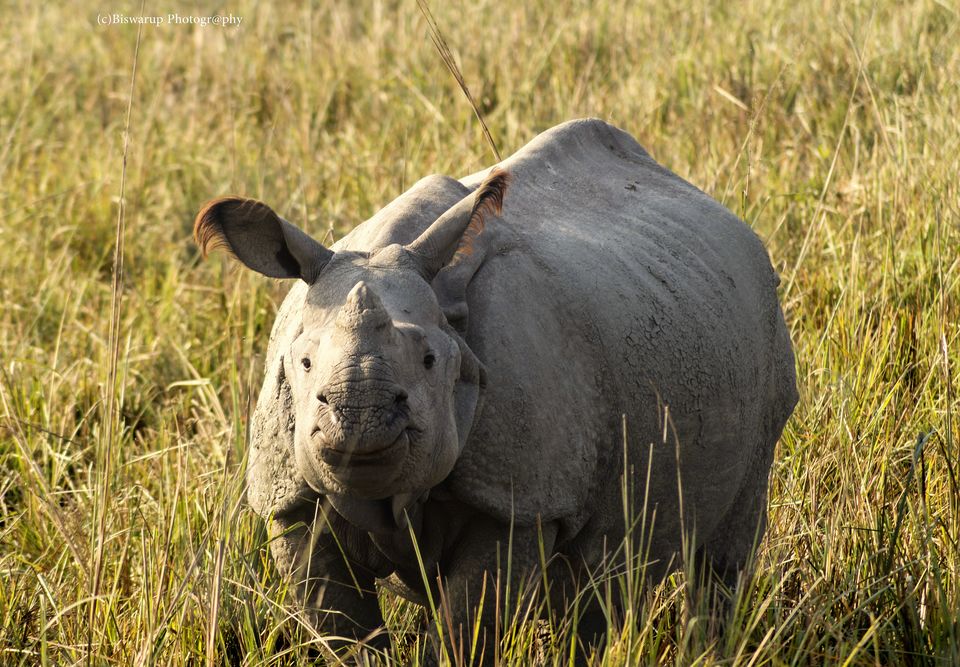 Nestled in the grasslands of Assam, landlocked by Assamese villages, the terrain of Pobitora Wildlife Sanctuary is breathtaking to experience. The swampy marshlands provide a natural habitat for the rhinoceros and the grasslands offer a perfect home for other animals such as leopards, civet cats and others.
Popularly known as 'mini Kaziranga', Pobitora was declared a sanctuary in 1987. Spread over an area of only 38 sq km, Pobitora maybe small, but is a heavenly segment of raw wilderness and greenery. Wild boars, barking deer and water buffalos can easily be spotted grazing the fields right next to the mighty rhinos.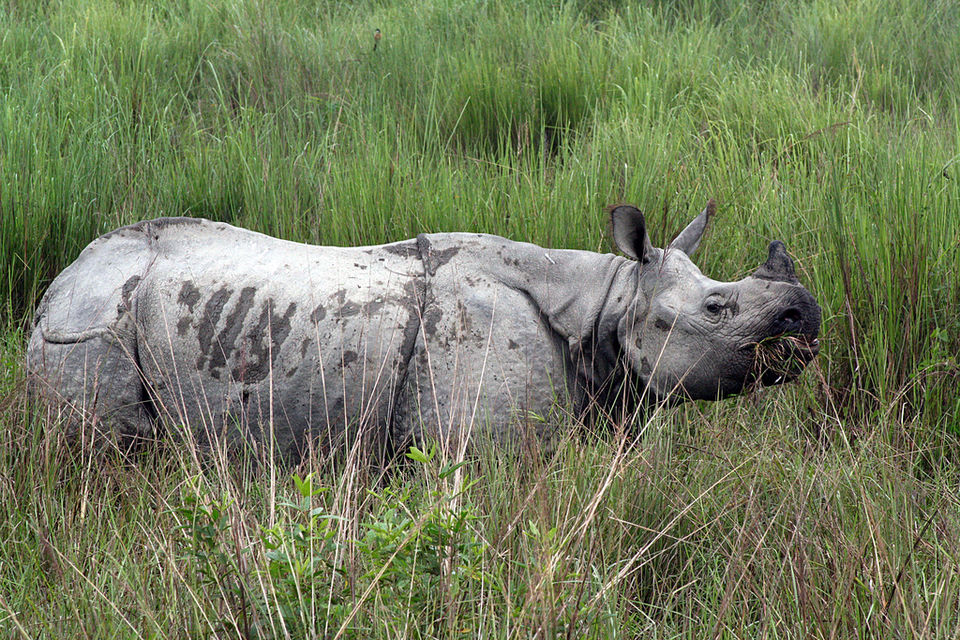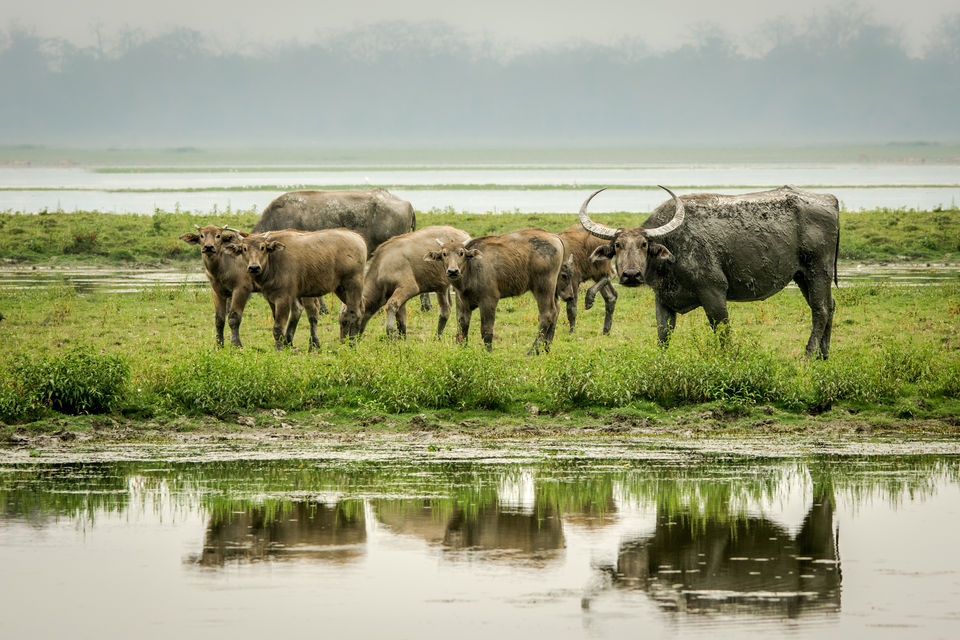 Besides wild animals, Pobitora National Park is also home to over 375 species of birds, giving it the name 'Bharatpur of the East'. More than 190 species of birds are residents of the sanctuary while many others are visitors during the winter months. It is believed that during winter, between the months of November and February, almost 2,000 migratory birds visit Pobitora, making it a bird lover's and ornithologist's paradise. It is a very good breeding ground for pheasant-tailed jacana and bronze-winged jacana during the migration period. Pobitora is also home to the oriental-pied hornbill, the smallest of Asian hornbills.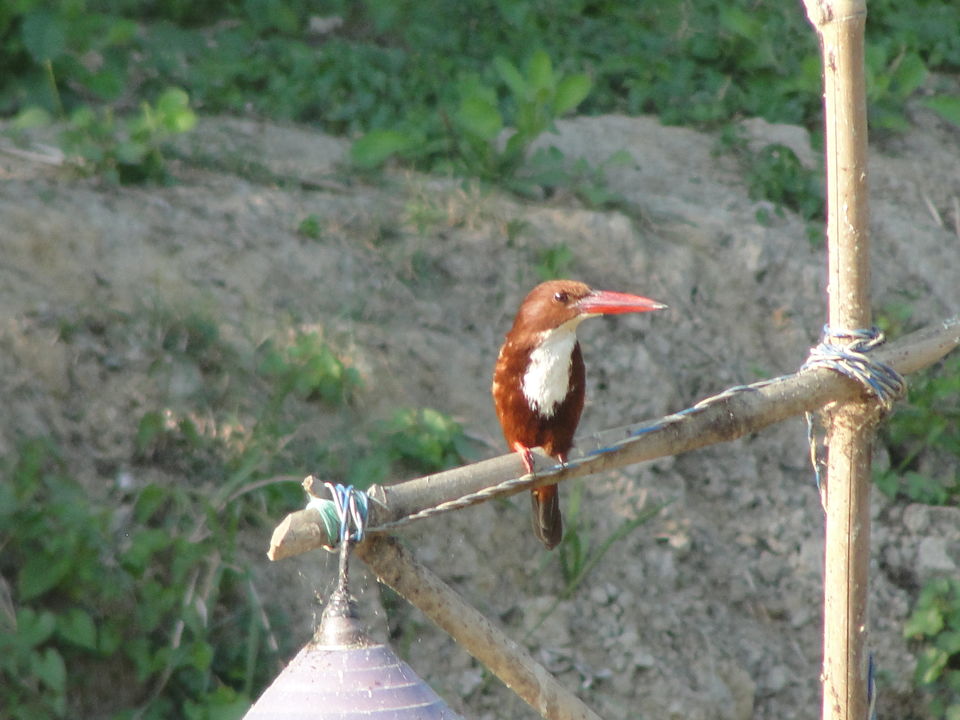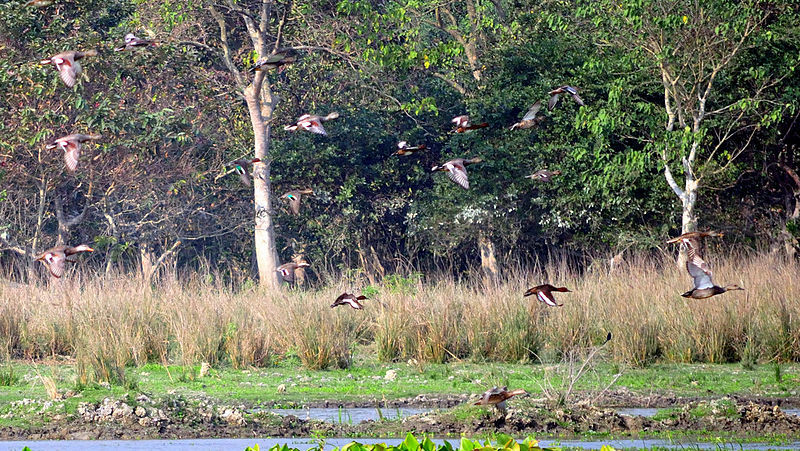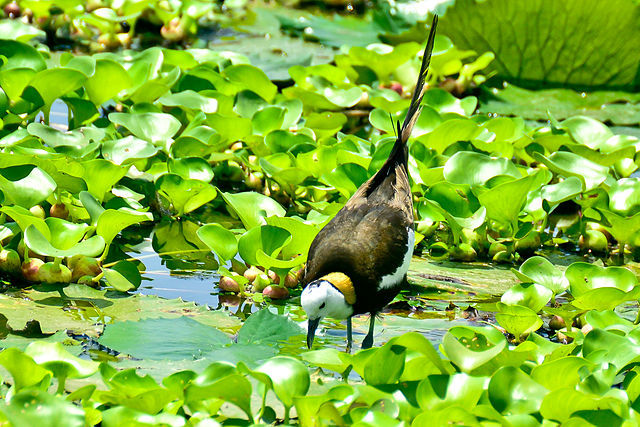 Other than birds and rhinos, there is one other animal that has inhabited the rivers surrounding Pobitora National Park. This is teh Gangetic river dolphin. The largely unpolluted water of the Brahmaputra River is home to the largest number of these dolphins. Catching a glimpse of these shy aquatic animals is very difficult because they usually disappear under the water before you can spot them. However, there are regular boat trips that you can take for a chance to spot these beautiful endangered species.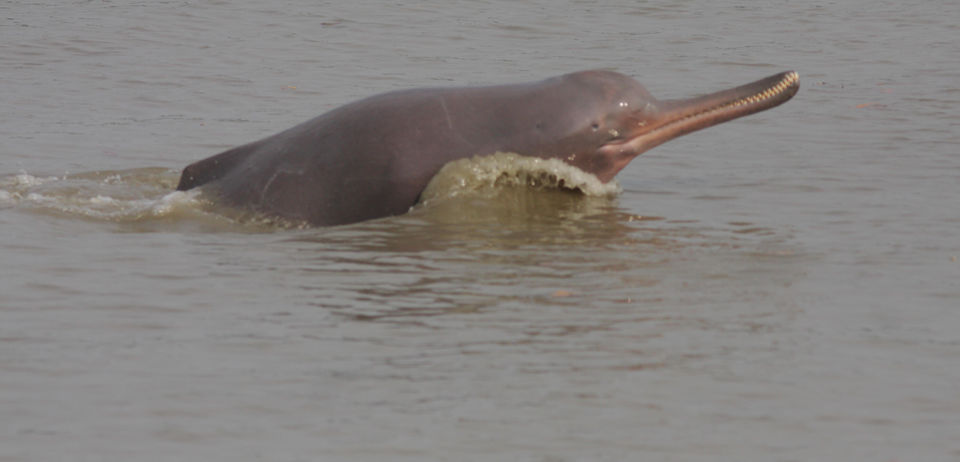 Things to do at Pobitora Wildlife Sanctuary
Elephant rides and jeep safaris are the best way to explore the sanctuary and spot some wildlife. The elephant safari is available at 6.30am, 7.30am and 2.30pm. The jeep safari is available at 7am and 3pm daily. Boat safaris are available at 9am and 3pm daily.
The safaris can be booked on the spot in the sanctuary or online, here.
Elephant safari (3 hours) – Rs. 800 per person. Free for kids below the age of three.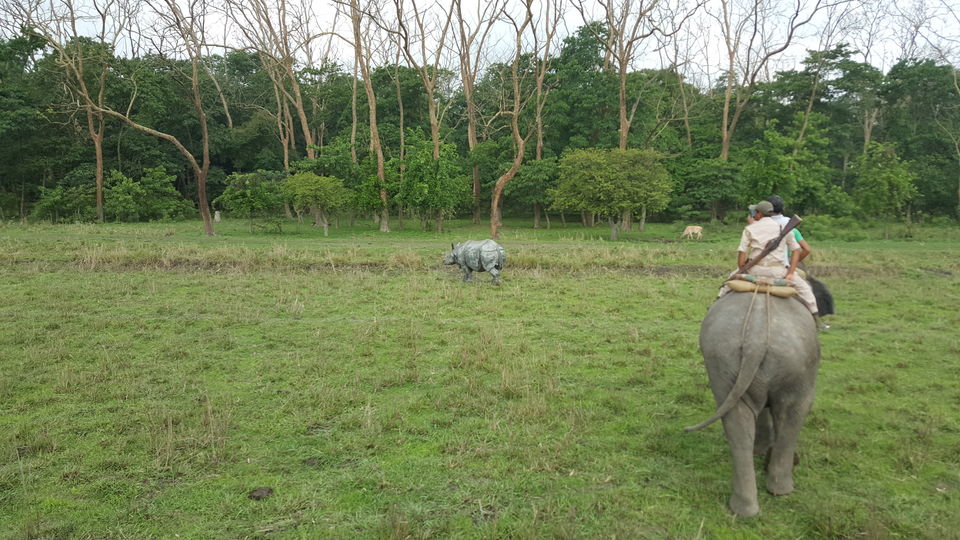 Jeep safari (2 hours) – Rs. 2,000 for the entire jeep, best suited for one to six people. Per person charges are Rs. 1,350.
River cruise on a country boat (1 1/2 hours) – Rs. 3,500 for the entire boat.
These prices are exclusive of taxes.
Entrance fee
The entrance fees for just one safari is Rs. 50 per person and for a full day inside the park is Rs. 200. Charges for your camera are extra.
Accommodation
Pobitora is a very small sanctuary, so there aren't too many options to stay inside. There is a government lodge, Prashaanti Tourist Lodge, where you can stay. You need to call in advance to book it. (09859583043 / 9854092192). Alternatively, there are three camps that provide accommodation inside the sanctuary. Here are some details.
Located on the outskirts of Pobitora, in the historical village of Mayong, Zizina offers seven different types of accommodation, from mud huts (Rs. 5,000 a night) to suites (Rs. 15,000 a night).
The Arya Eco Resort is located in the heart of the sanctuary and has simple cottages with air-conditioning and ensuite washrooms. It costs Rs. 3,500 per night for a cottage.
Maibong Eco Resort is on the opposite side of Zizina, on the fringes of the sanctuary. They have basic non-air conditioned rooms (Rs. 1,575 per night) and cottages (Rs. 2,200 per night).
Many tourists visit the sanctuary as part of a day trip from Guwahati. In this case, you won't need to stay inside.
Best time to visit
November to February are the best months to visit Pobitora Wildlife Sanctuary. The climate is pleasant during the day and chilly at night. This is also the time when migratory birds visit Pobitora. December and January can be extremely cold in the evening, so carry appropriate clothing.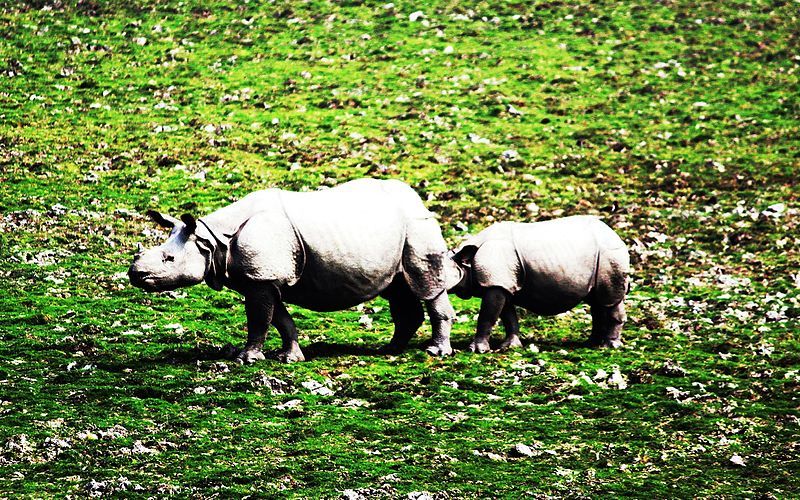 How to reach
By air: Flights are available to Guwahati from all major domestic airports in India. From the airport, you can hire a cab till Pobitora Wildlife Sanctuary.
By rail: The nearest railhead is at Jagiroad, which is well connected to Guwahati. From Jagiroad, you can take public buses or a cab till the sanctuary.
By road: From Guwahati, Pobitora is an hour and a half drive. Public buses are few and not very regular. Therefore, it's best to hire a cab. Average price for a return trip will cost around Rs. 2,000.
Have you visited the Pobitora Wildlife Sanctuary? Share you adventures here. Also, read all about the Kaziranga National Park, the world-famous national park of Assam.
Frequent searches leading to this page:-
pobitora wildlife sanctuary stay, pobitora wildlife sanctuary timings and entry fee, pobitora wildlife sanctuary best time to visit, pobitora wildlife sanctuary online booking