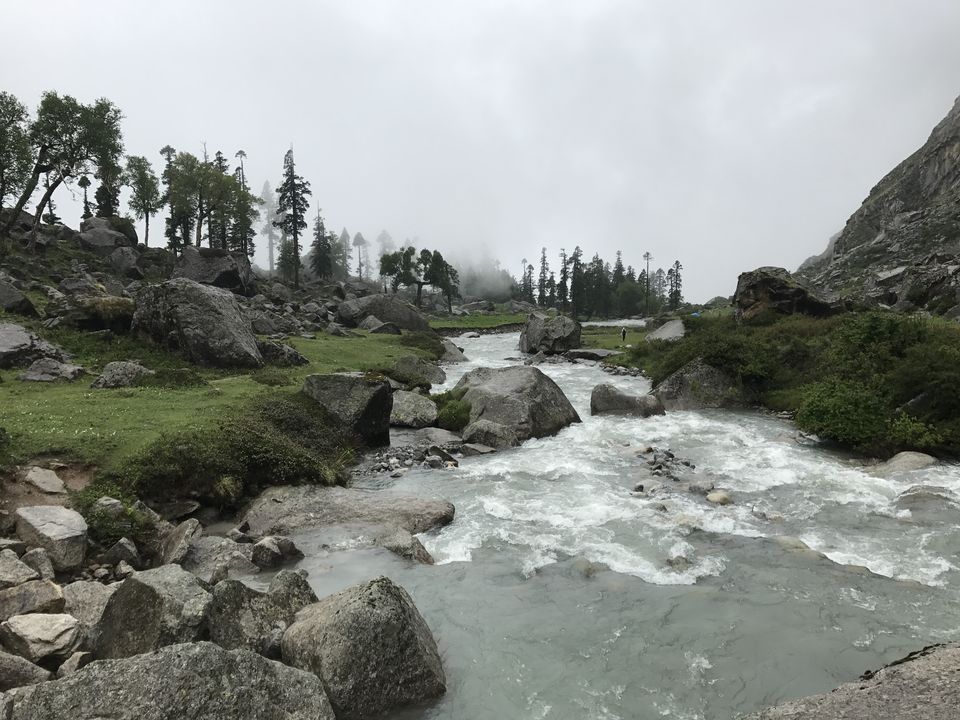 This year I had a friend visiting me from US as she wanted to explore India (Himalayas especially). That is when I planned to take her and a few kids for the Har Ki Dun trek as it was on my to-do list as well.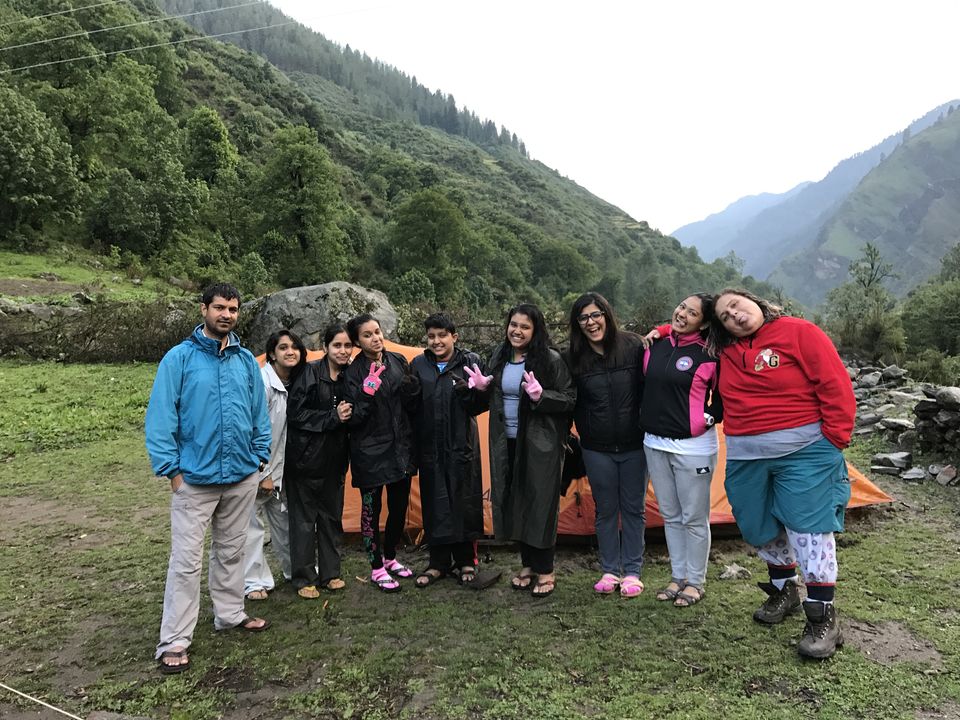 We were a group of nine people and as usual my friend Shri was leading the trek.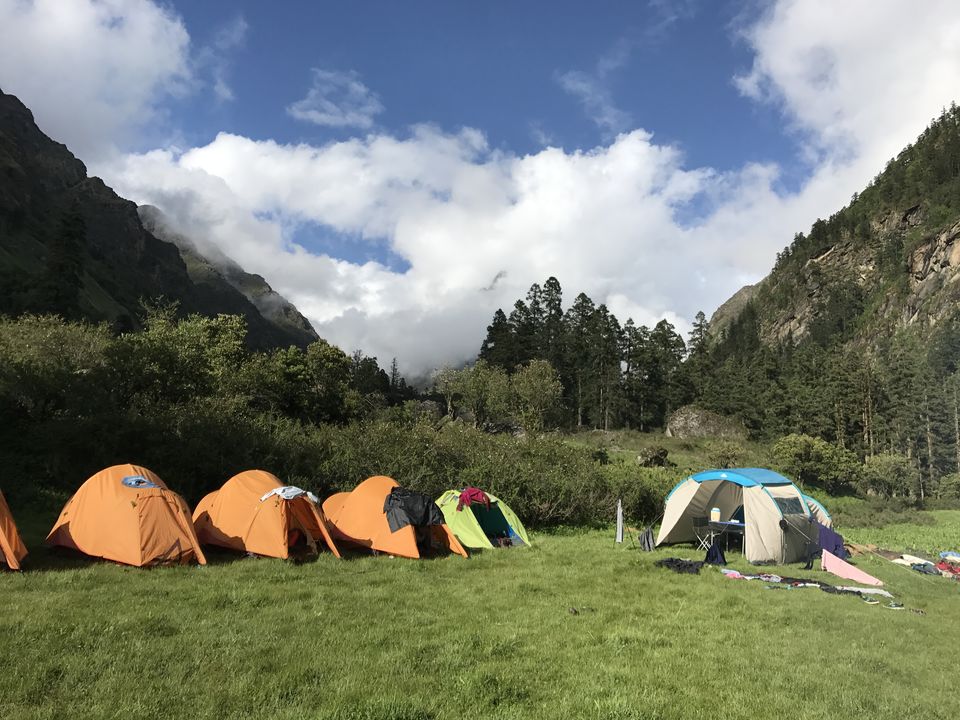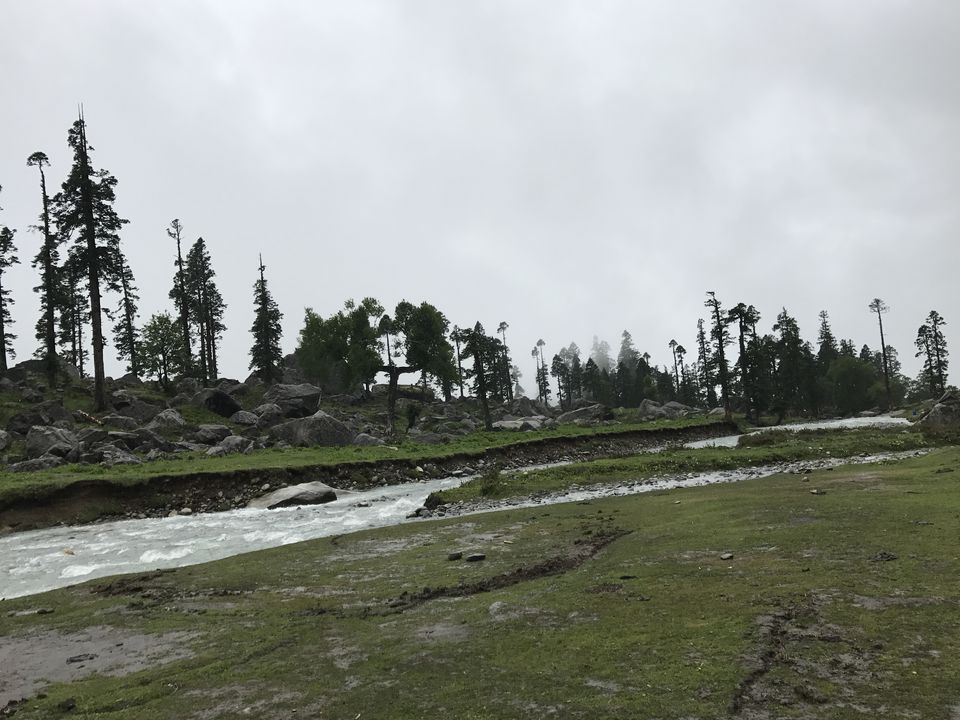 We particularly decided to do the Har ki Dun trek because June is the best month to do it and we had our trek planned in the same month.
Because a lot of people plan this trek on their own, I am giving below a complete itinerary and details for this trek after my experience.
Trek Facts
Region: Uttarakhand
Duration: 7 Days
Grade: Moderate
Max Altitude: 4300mts (Jaundhar glacier) 3600mts (hari ki dun)
Approx kms: 64kms
Best Season: Apr-Jun, Sep-Nov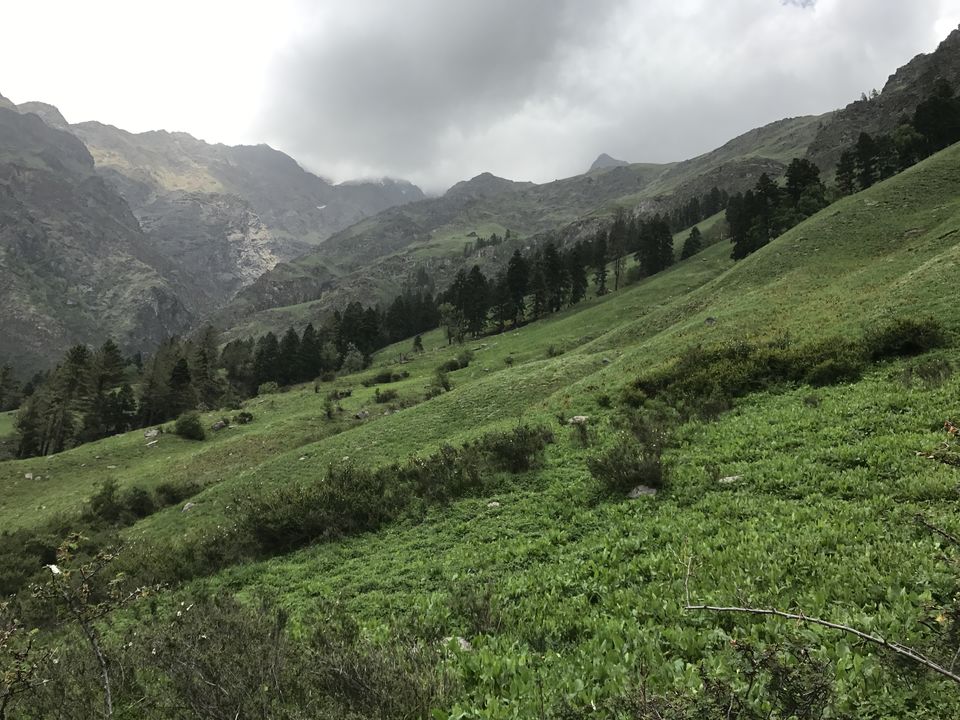 Trek Itinerary that we followed
Day 1:DEHRADUN-SANKRI (2000m, Drive/200 Kms/6-7hrs)
From Dehradun we drove to Sankri via Mussorrie. We stopped for lunch en route. The drive was a beautiful one with pine forest sections along the drive today. Upon reaching Sankri we checked into a scenically located hotel. Sankri is a beautiful hamlet and we took an evening stroll to get our muscles charged for the trek to come. We enjoyed a glimpse of the setting sun, disappearing behind the greater Himalayan mountain ranges. The peaks of Swargarohini stood tall over the ridges beyond Sankri. The Swargarohini is also of great historic significance, but more on that later.
Day 2:SANKRI (2000 M) – TALUKA – SEEMA (2560m, Drive 40 mins & Trek/15 kms/5-6 hrs)
We started the day with a short, scenic & adventurous drive to Taluka, the starting point of our trek. The hike today was through beautiful mixed forest sections and along the Supin river. The forests were rich in wild life and is a veritable paradise for bird watchers and nature lovers. The gradient is moderate throughout with an odd steep patch in between. This region is blessed with a very old & unique culture, which thankfully is still preserved. You will get a very up close & personal experience of it on this day. On the trail you will meet locals from the nearby villages and get to see the special construction style of the local houses. We also crossed a few villages en route to reach Seema, a small market place. We camped ahead of seema in beautiful fields by the riverside, overnight in tents.
Day 3:SEEMA (2560 m) – HAR-KI-DUN (3566 m, Trek /5-7 hrs)
After breakfast we crossed over to the other side of the Supin river and had a steep climb to get warmed up for the day's hike to come. It was delightful day where you catch some fabulous view of the Swargarohini peaks. Now would you like to hear something interesting? The folklore of Swargarohini is that the Pandava brothers of the "Mahabharata" took the route to enter heaven by climbing this peak. The trail towards Har Ki Dun gradually gained altitude with few steep sections. Upon reaching our destination, Har ki Dun, it became evident as to why this place is considered to be an absolute paradise. From Har Ki Dun one can see the vast camping grounds below Swaragrohini-1 peak.
Day 4:HAR-KI-DUN (3566 m) – JAUNDHAR GLACIER (4300m) – HAR-KI-DUN (3566 m, Trek /7-8 hrs)
Jaundhar glacier adds a beautiful element of high mountain scenery to this trek. This place is in total contrast to the lush green Har Ki Dun. We got magnificent views from the glacier and having captured them in our cameras, we head back to Har Ki Dun. We camped at Har Ki Dun for that night as well.
Day 5:SEEMA (2560 m) – TALUKA - SANKRI (2000 m, Trek / 3-4 hrs & Drive/40 mins)
Early morning we trekked down from Seema to Taluka and from here drove down to Sankri. We finally had a good bath in warm water and delicious food for dinner and overnight we stayed in a hotel.
Day 6: Seema- Taluka- Sankri (Trek 4-5hrs)
After a good breakfast we trekked down to Taluka where our cars were ready to take us to Sanri. We then checked in to our hotel and had good bath in warm water. After which we all sat for a feedback session with Shri followed by an amazing dinner.

Day 7:SANKRI – DEHRADUN Drive/200 kms/6-7 hrs
Post breakfast we departed for Dehradun. Also had a brief stopover at Mussoorie, one of India's most popular hill stations. The drive from Mussoorie to Dehradun took an hour, from where we got back to Delhi by bus.
Cost breakup-
Return bus tickets from Del-Dehradun-Del: Rs 1000
Trek cost-13000 Rs (With all inclusions)
Miscellineous Expenses:1000 Rs
It is definitely one of the most beautiful treks that I have done. Har ki Dun in June was as green as Switzerland. You can figure it all out with the pictures. According to me it is a must do and trust me it will be more fun when done with kids.
For any further detail or booking feel free to ping me.
Happy Trekking!