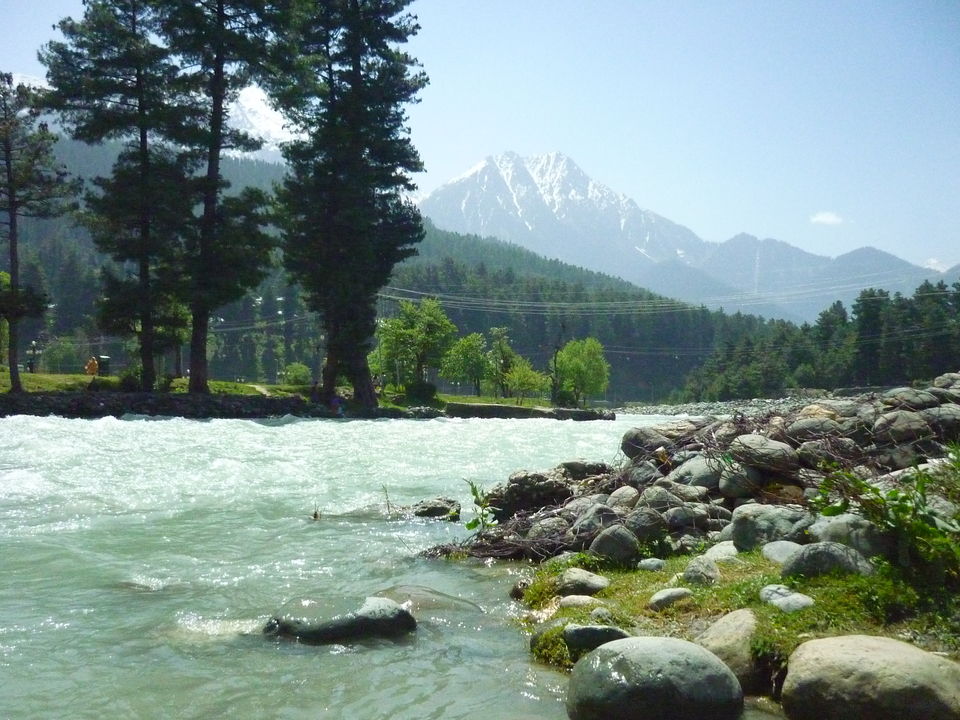 I returned to India a year ago after completing my higher studies in the United States. This was a conscious decision I made, and not the consequence of a terrible job market or any sort of parental pressure. Rather than finding my freedom restricted, or the opportunities limited, I found no bounds and no boundaries to the places that I wanted to visit. The more I saw, the more my bucket list expanded. Adapting the popular idiom to my situation, I like to think of India as my oyster.
Having ventured across six states and over twelve cities in the last year — just a fraction of the places I hope to visit – has enriched my time being back, and opened my eyes to new places, new people, and new stories. Moreover, I found myself able to challenge the preoccupations and concerns that people often have about traveling in India.
All of these wonderful experiences have motivated me to pen down some of my personal travel takeaways.
1. Yes, it's safe!
As a girl, this is the most common question that friends and family members have on hearing my travel plans: "Is it safe?" From my own little experience I have found that it is.
With Delhi as a home base, most of my adventures have included places in the North (Punjab, Uttar Pradesh, Himachal Pradesh, Jammu and Kashmir, West Bengal, and Rajasthan), which we often typecast as the more 'unsafe' parts of India.
Not only have I always traveled with an all girls group, but none of these journeys has been by air. On several overnight buses, train and taxi rides, I have always found the road and rail to be safe. Suffice it to say that most of our population survives on these transport systems. And usually it's the most crowded places that are considered to be safe. People also tend to forget the advantages that come with being a girl in India. Hoping for a berth on a train or a better seat on that bus?
[That said there are certain places you may not want to venture to as a girl alone. Varanasi may be one such example.
2. The joys of Road & Rail journeys!
While my reasons for avoiding flights have been cost considerations, even if you do not share this concern, some destinations are worth braving the road or rail journey. Passing through the fields of Punjab, or driving up the ghaats to see the first glimpses of Manali, and Srinagar are some of my memorable moments. Conversations with fellow passengers always provide entertainment along the way! For me, there is also a certain thrill about getting constant SMS alerts welcoming me to a new state every few hours, or knowing that I am crossing a new state by the changes in dress, language, or license plates.
If there is beauty in diversity, then here's your chance to see it unfold right in front of your eyes.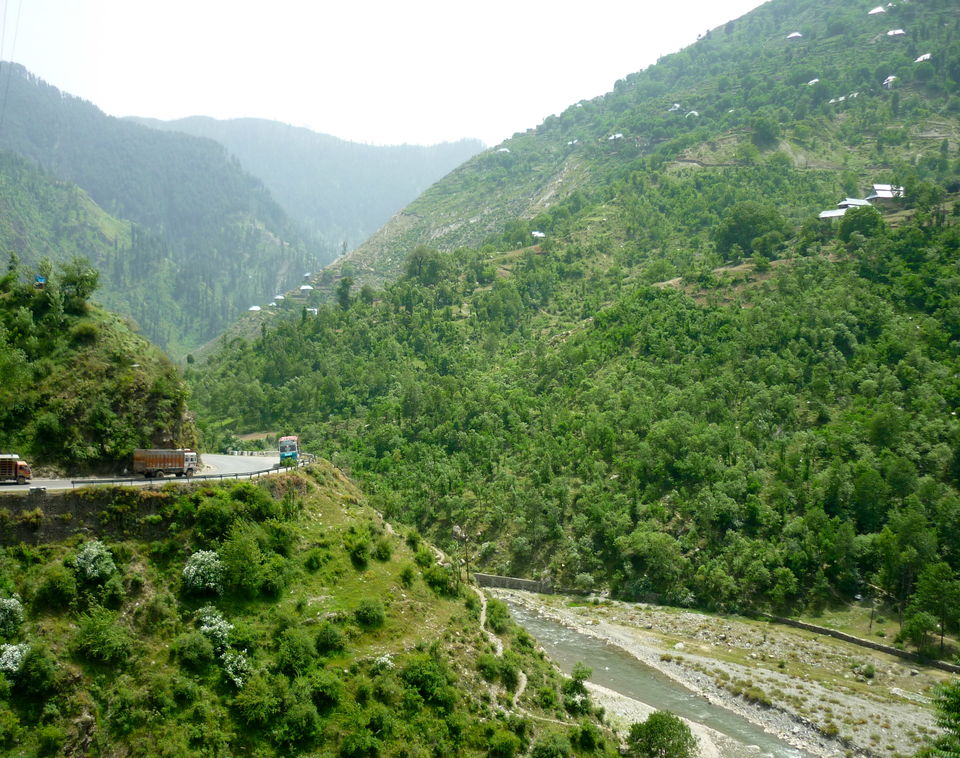 3. Budget travel made possible.
During a year I spent in London, I managed to fund several trips on my student budget, often turning to youth hostels and those blessed Easy Go air tickets, (which are in fact a lot cheaper than the EuroRail!) Some of the best adventures are often the least costly.
In India, the word 'Budget' takes on a new meaning. I have managed to complete weekend journeys in about 3,500 Rupees ($70). The trick is to not give up till you find the cheaper option. On a journey from Ajmer to Pushkar, we found plenty of autos willing to take us right from where our bus had dropped us. But a little more walking, and scouting around led us to find the public bus that makes the same trip at about one-tenth the cost! Youth hostels may be more rare in India, but there are several budget hotels, and often universities have extremely basic guest rooms that you can stay in for a steal. We almost snagged such a deal in Sikkim for about 250 Rupees ($5) per night, for a double room.
4. Short trips are better than no trips
There are some places where I wish I could have spent more time. Kashmir is one such place. Calcutta, where I spent about three days, is also a place I hope to see a little more of some time. Then there are journeys that I have managed to complete in less than three days and yet did not feel like I had missed out on too much – McLoedGunj and Dharamshala, Pushkar and Ajmer, Lucknow and Varanasi for instance.
Sometimes a short trip can give you a good sense of the place for when you next visit. Don't put off a trip because you're worried you will have less time, rather determine to make the most of the little time you have. I have found that short trips are better than no trips!
[Of course, keep in mind a distance-time tradeoff as well. Living in Delhi made a lot of places I was keen to visit almost a hop-skip and a jump away.
5. To travel independent of trains
I have often heard the woes about endless wait lists and tatkal bookings of train travelers. Getting a train ticket confirmed can be more difficult than you think. If you absolutely must plan a trip by train it's wise to book well in advance if you want a confirmed ticket. I have now experienced one unreserved train journey experience, and re-planned an entire itinerary last-minute due to an unconfirmed train ticket. Needless to say, it has only added to the thrill of travel – and to my family's concerns! Also, road connectivity in India deserves more credit than we give it. There are plenty of bus services, which are an easier alternative for those planning their journeys at the last-minute.
6. Comfort is relative
The first time my friends suggested an eleven-hour overnight bus to McLoed Ganj, I remember thinking what an insanely long and arduous journey it was to make just for a weekend trip. In retrospect, it is probably one of the more comfortable journeys I have made! From a twelve-hour train ride spent on half a berth, to a 14 hour rollercoaster ride in the last row of a state transport bus, I have learnt that comfort is relative. Prepare to rough it out if you plan to budget travel — it also makes for some exciting stories!
7. Embracing spontaneity
Traveling as a group of girls, our only real safety measure was trying to plan everything a little in advance. I have guy friends who tell stories of just showing up at a bus stand and taking the next one out. While I am a tad bit jealous, I am also aware that this may not be the wisest idea. But traveling in India is unpredictable whether you decide for it to be or not. I have had a bus operator cancel on me last-minute, gotten on a bus supposedly heading to Pushkar to find out it only goes up till Ajmer, and of course the train journeys for which the chart is only prepared four hours before. A last-minute plan that was rerouted to Srinagar, found us searching for a place to stay till about five minutes before we drove into the city. It turns out that even in the peak tourist season we were able to find something comfortable and affordable. Don't underestimate the plethora of transport modes, and hotels. You will find something even if it is at the last-minute. Some amount of spontaneity must be embraced!
8. Respecting local traditions
I have always made a conscious effort to not look like a tourist when I travel. No belt bags or caps, to the extent that can be avoided. The smaller the city you're visiting, the less attention you want to attract, and the best way to do this is to respect the local customs and culture of a place. In my experience, I have found it best to dress modestly, in most places. I have been most comfortable in salwar kameez's and kurtas. And still at times it proves difficult to camouflage oneself in the crowd!
9. Test your taste buds
I am one of those people who believe you cannot fully see a place until you try its traditional dishes. Sadly, the local cuisine is becoming less popular in a lot of places. I have spent twenty minutes explaining to an autowallah in Jaipur that I want to go eat traditional Rajasthani food, to find out there are only two such restaurants, and a long car-ride in Ludhiana to find something that was not a chain restaurant. If you are set on testing your taste buds (which you should be!) speak to someone familiar with the area if you can, or read up a little about where you can get the best local food. Otherwise you may be stuck eating Chinese food or McDonalds!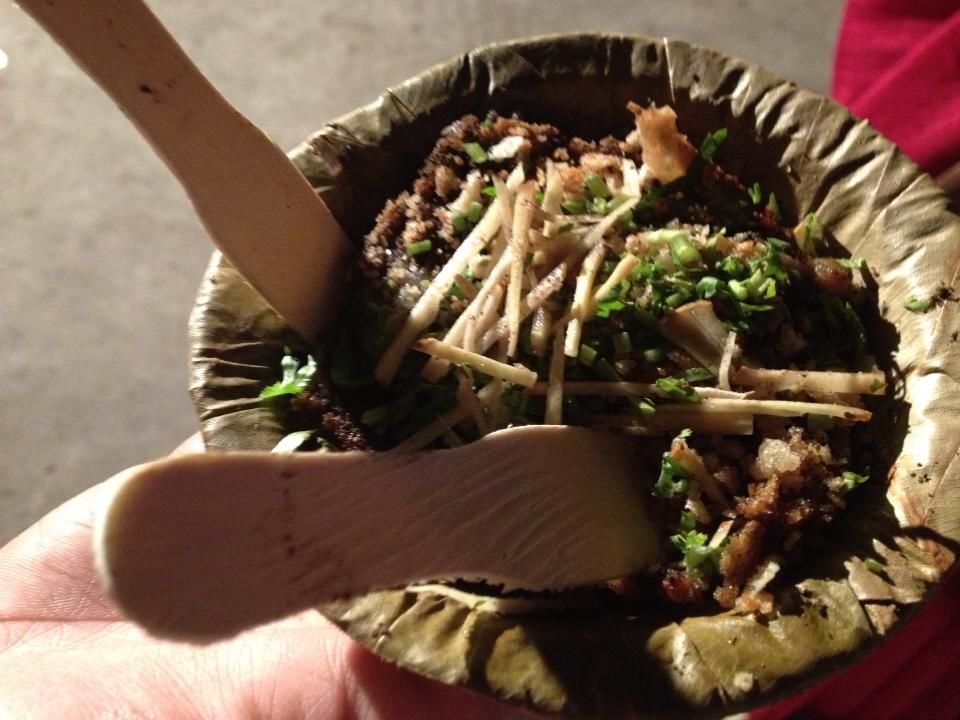 10. Keep it clean!
I have often heard people blame the lack of dustbins for the reason behind littering. But I have also seen people throwing their trash wherever they please when a dustbin is less than five feet away. Personally I have never found the lack of dustbins as a justification for using your country as a trashcan. Visits to some of our holiest cities and most prized heritage sites have revealed that littering is a problem that ranges from the educated to the illiterate, and tourists to the locals. I also believe that our surroundings are only as dirty or clean as we work for them to be. As a thumb rule of travel, if you visit it, keep it clean!
11. We have it in India
From spirituality, history, culture, festivals, monuments, or mountains, we have it all in India There is even poverty tourism today, though I refrain from promoting it. I once met someone who moved to India from the United States who said he missed doing things like camping and skiing. 'We have that in India too!' I assured him. If you've seen Yeh Jawani Hai Deewani you may be convinced. India is as geographically, culturally, and religiously diverse as one can hope for a country to be. I often say that wanting to travel all over India is as ambitious as wanting to cover the entire European continent. Be ambitious if you want to uncover this beauty.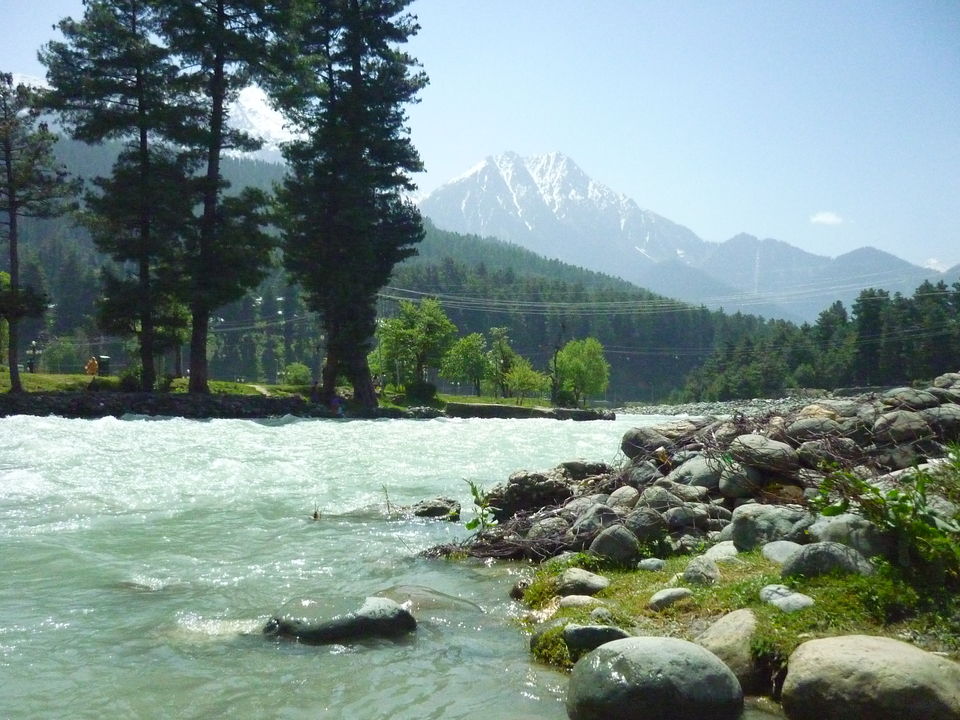 As a bonus takeaway to all those who react with my travel plans with a 'why' – I read somewhere that the best way to learn is by reading books and traveling to different places. I have since tried to imbibe this in my life. Visiting different places not only brings alive what you read in books, but can sometimes even challenge what you may have read, or have previously thought. If seeing is believing, then I am glad I have the chance to see, and hope to keep seeing more!