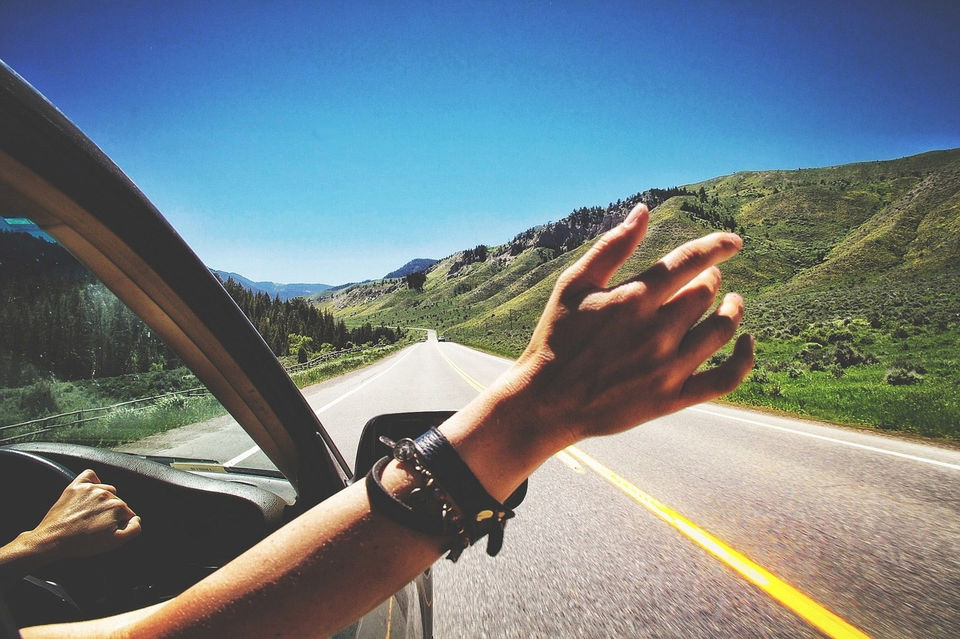 If you are looking for something offbeat, India is a treasure trove of roads and destinations waiting to be explored. A road trip through one of the most highly populated places on Earth might feel like an other-worldly experience. From wide-open deserts to narrow mountain passes, this is an adventure that deserves a spot on every traveller's bucket list. But it is one that requires just a bit of planning. The world of road trips is full of whirlwind and carefree adventures, but there's quite a few things to keep in mind before you begin.
1. Safety first
I recently road-tripped through Rajasthan with a group of friends and our biggest concern was breakdowns and flat tyres in secluded areas. But as it turned out, on the one occasion that this did happen, the locals were super helpful and friendly. That, however, hasn't always been the case. Travelling across India, especially for women, comes with its own set of apprehensions and one can never be too careful. Just taking care of the basic stuff can make a huge difference—ensuring the hotel has a decent rating, and that your travelling companions are people you can trust goes a long way.
2. Opt for a tough vehicle
Don't underestimate the bad condition of Indian roads; some have potholes (read crevices) big enough to swallow a Maruti 800. If you're planning to spend a few days on the road, it might be time to say goodbye to your city rides and cute, sporty cars and opt for something more sturdy that can last you through varied terrain. Compact SUVs are great multi-purpose cars. However, if you plan on off-roading, you will want to weigh the pros and cons of several cars before zeroing in on one.
3. Decide when to travel
Our country probably offers most variety in terms of climate and that is a big-big factor when you're planning your next getaway. You might find several roads are closed during certain seasons, for example Leh-Manali route during snowfall in winters or places in the wildlife sanctuaries in the foothills during monsoon. Also, make it a point to go through the weather forecast for the destinations you'll be covering during your adventure.
4. How much travelling are you up for?
To be honest, road trips aren't a lot of fun, if you end up spending a 100% of your time on the road! Sounds weird, but its true; the duration of your road trip and the amount of time you actually spend driving are perhaps the biggest factors in deciding whether it will be fun and worth it. Also, a journey from let's say Chennai to Mumbai won't really count as a road trip unless you are out exploring. Exploration plays a big role in making road trips what they are.
5. Carry entertainment with you
If you're going on a long journey, most of the time, it'll just be you and the wide open road (or a few companions if you're travelling with a group). And while road trips are the ultimate getaway, it also means you are on your own for almost everything. So have a plan, bring your own entertainment and all of the stuff you think you can't live without. You'll need it to help you get through the dull periods—music, books, movies and board games are good options.
6. Choose your companions wisely
Unless you're planning to travel alone, having great company is perhaps one of the most essential aspects of ensuring you have a good time. Long drives aren't everyone's cup of tea and your level of endurance might be very different from that of your companions. Take into account everyone's comfort before zeroing in on the details. Discuss in advance and pick your ride and destination accordingly.
7. Pack everything you need in easily accessible luggage
And trust me, you'll need a lot of stuff. Road trips don't have the convenience of luxury getaways, which means you can't stop at a convenience store every time you need something or have a bathroom at your beck and call. You basically have to fend for everything and "jugaad" becomes your middle name. Make sure your food, water, sanitiser, soap, sunscreen and some sort of moisturiser are available at a hand's reach. This list could be endless, but you get the gist.
8. Get off the highway
Some of the best places in the country are in remote locations and you are not getting any closer to discovering them if you keep riding along the highway. Get off the road, explore the in-lanes. It will be the best decision you make. But of course, keep safety in mind at all times.
9. Fuel up wherever you can
Most major highways in the country are well equipped with fuel stations, however, that's not the case with slightly more remote places. Make sure your fuel tank is full when you start and re-fill it any chance you get. You don't want to be left stranded somewhere they'll have to send a helicopter to rescue you.
10. Don't underestimate the power of cash
Even though the focus is on going digital, most places in the country still function on cash. Make sure you carry enough to get through a few days at a time and withdraw more whenever you have access to an ATM. After all, dhaba owners might not be very kind to you if you offer plastic money after a satisfying meal.
11. Don't just rely on Google Maps
This is a big one. In a country where internet connectivity is mediocre at best, you can get into quite a fix if you've just been relying on Google Maps to guide you through the journey. Keep physical maps with your entire route chalked out. Best not to have to deal with any unwanted surprises. And make sure you're using the latest, most-updated copy of a map.
12. Pre-book your accommodation wherever you can
Not knowing where you're going to spend the night while travelling can be an extremely unnerving experience. And if you have to shack up in a not-so-nice accommodation because you forgot (or were too lazy) to book your stay in advance, you'll end up cursing yourself for the remainder of the journey. So do yourself a favour and research your hotels before you begin. You can thank me later.
Bonus Tips!
And just before I sign off, here's a list of packing essentials that you just cannot miss if you're planning a road trip:
1. Flashlight - Please don't think of your phone as a substitute. You'll need a high-power flashlight and a spare set of batteries at all times.
2. First Aid Kit - Keep a set of medicines for minor discomforts and illnesses and injuries.
3. Foot pump and puncture repair tools - these come with your car, but make sure you have all tools in your boot before you begin. And make sure that foot pump is sturdy.
4. Road helpline numbers - Booklets with the details are easily available at car service centres.
5. Car chargers - Relying on power banks and hotel-room plugs might not always be the best idea. Make sure you have a charging station in your car.
Be safe and try not to drink and drive, especially at night! Happy Road Tripping.