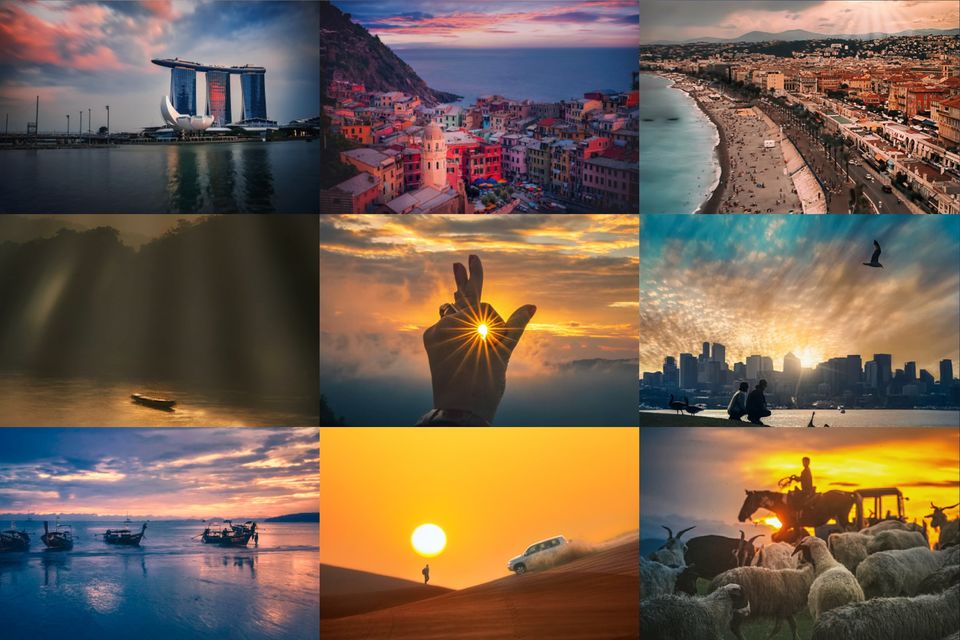 I am a compulsive sunset chaser. From my journey across 24 countries in the world, including our very own India, I have been pleasantly surprised how each sunset feels refreshingly new, time and again.
Here's an attempt to share 15 best sunsets that I have experienced and appreciated over the years.
1. Sunset in Kodaikanal, our very own backyard
During the month of June last year, after heavy rains, the cloud cleared up, and Kodaikanal mesmerised me with this sunset, which I decided to capture in my own hand, literally :)
2. Magnificent Sunset over Dubai Desert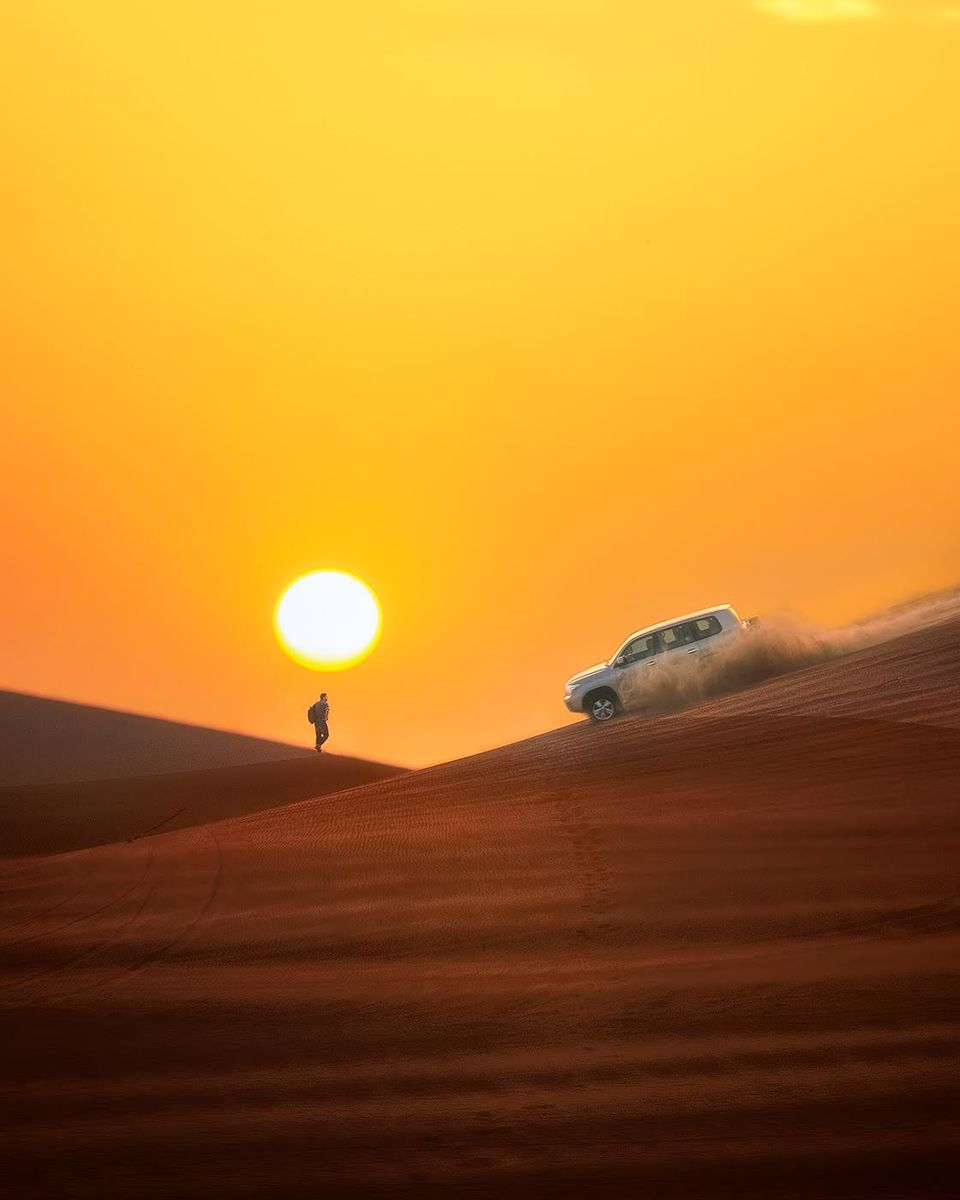 Deserts in the Dubai are beautiful. What made this sunset magnificent is the scale of the desert represented through the human figure and the car. That car was part of the popular adventure sport, called dune bashing.
3. Siberian Nomadic Sunset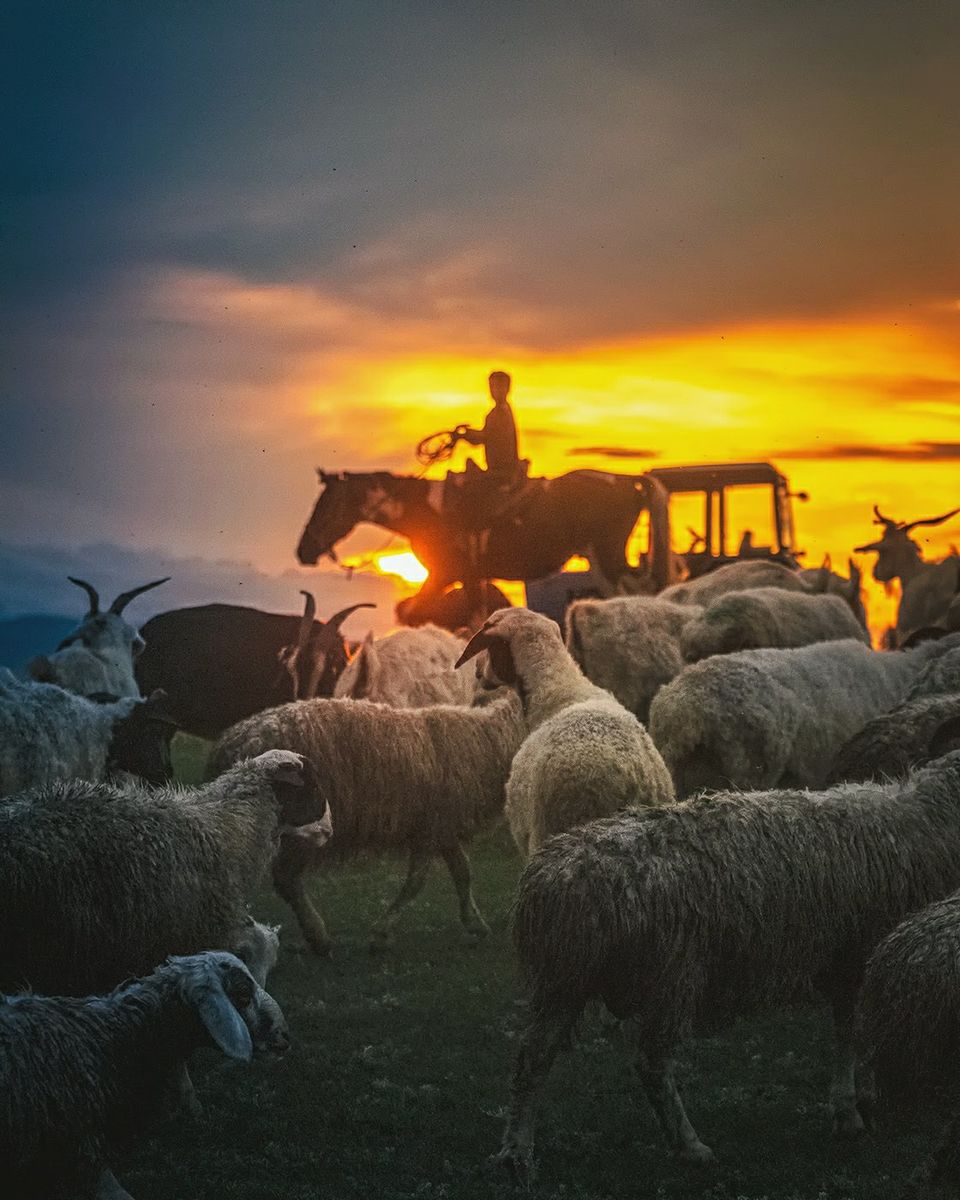 The vista of sun setting in the horizon, when a nomadic kid was calling back his herd of sheep, like a king on a horse, was one of the most surreal sunset scenes in my life.
4. Sunset in the Western Ghat of Munnar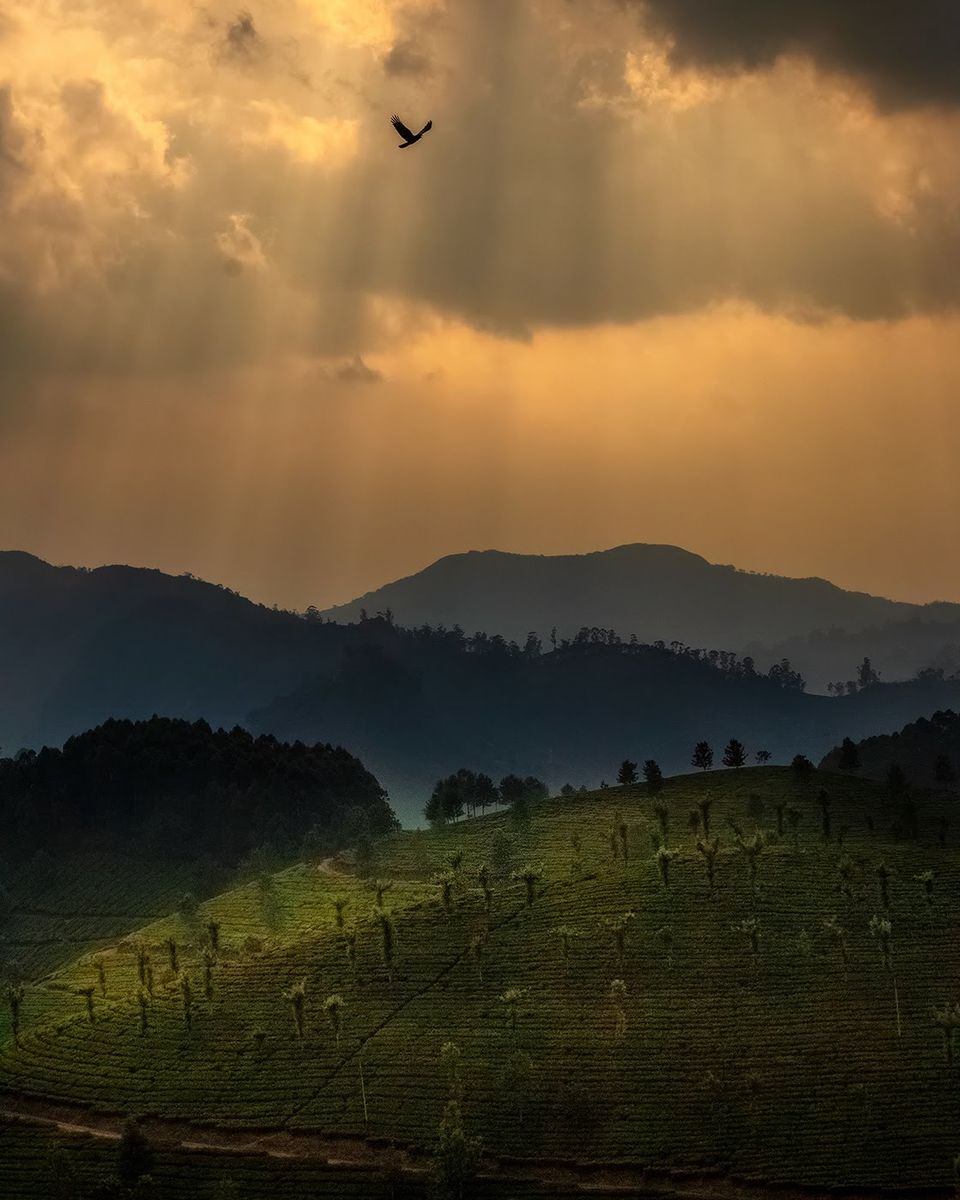 It is not my bias, but true appreciation of what nature in India has to offer. Sunset over the layers of Western Ghat mountains in Munnar, Kerala has to make it to this chart of top sunsets.
5. Sunset over Nice, the most Beautiful Town in France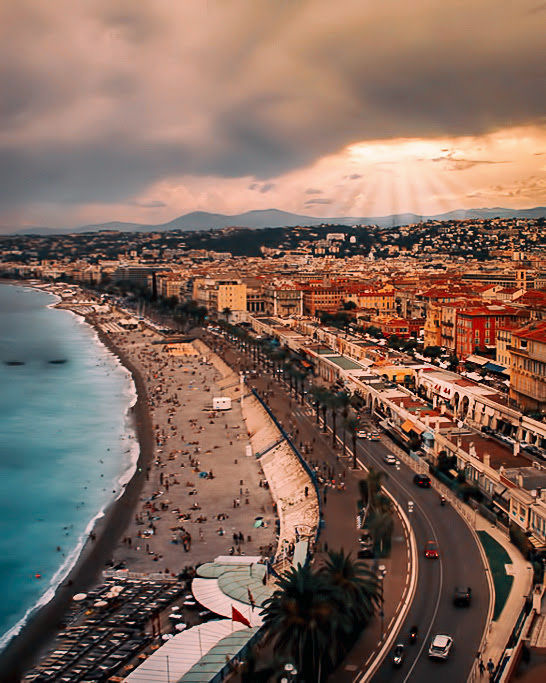 France is known for all things beautiful and fashionable. Souther France, in particular, that centres around Nice, is an absolute pleasurable experience. The experience of watching sun setting over the French Riviera and the city, has to be one of the most memorable sunsets.
6. Sunset over Seattle Skyline, USA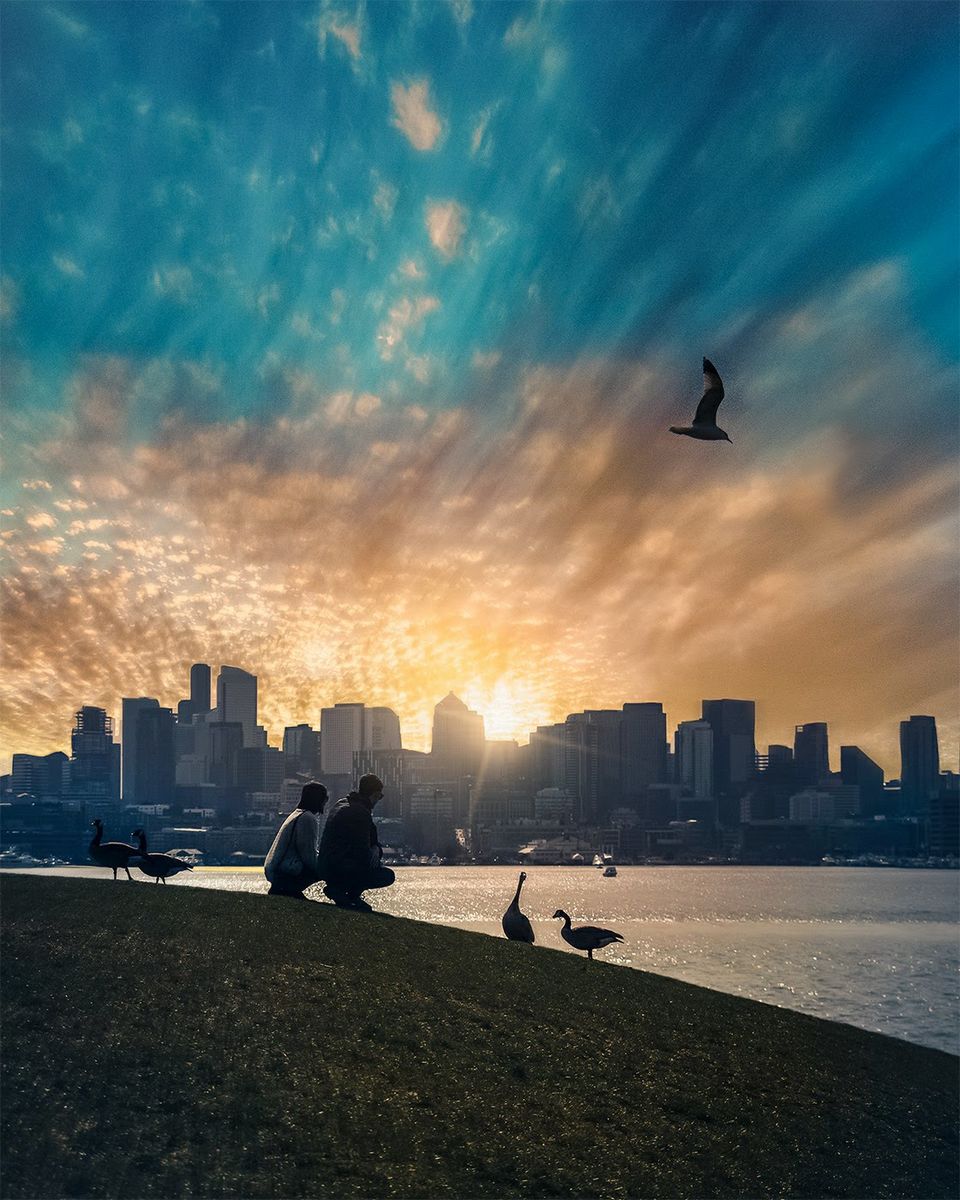 USA is a huge country. From a part of what I could see, the best sunset was definitely the one over the skyline of Seattle in Washington state. Canadian geese and a couple definitely added to the evening flavour.
7. The White Night (Almost) Sunset at St Petersburg, Russia
Due to the proximity to the arctic circle, St Petersburg in Russia, does not have a complete sunset leading up to usual night darkness between April and August. This leads to a twilight experience throughout the night, known as 'White night'. This image was taken at midnight, technically not an evening sunset.
8. Classic Sunset in Krabi, Thailand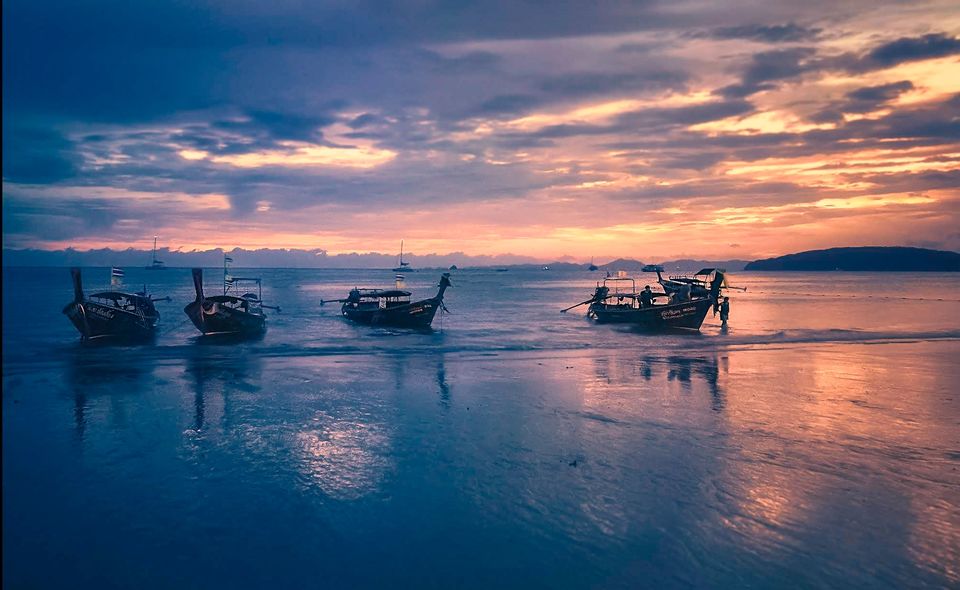 Sometimes all you need is to see the sun go down over the sea in Thailand, with the famous long tail boats giving you a sense of place.
9. Subtle Sunset in the Lion City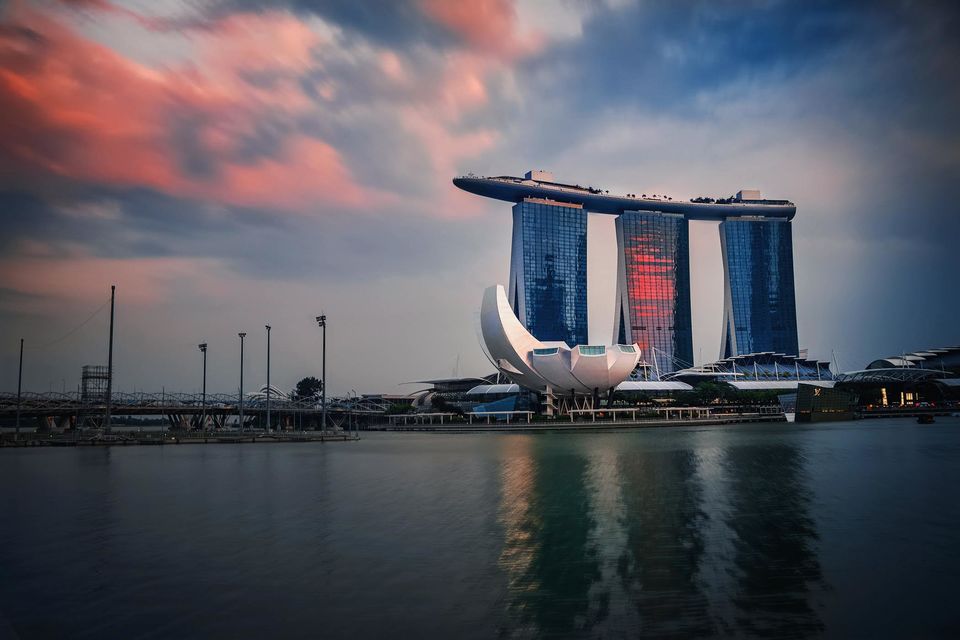 While sunsets are mostly depicted with orange and bright skies, I will remember this sunset for its subtle colours complemented well with a landmark building of Marina Bay in the Lion city of Singapore.
10. Sunset over Ruins in Hampi, India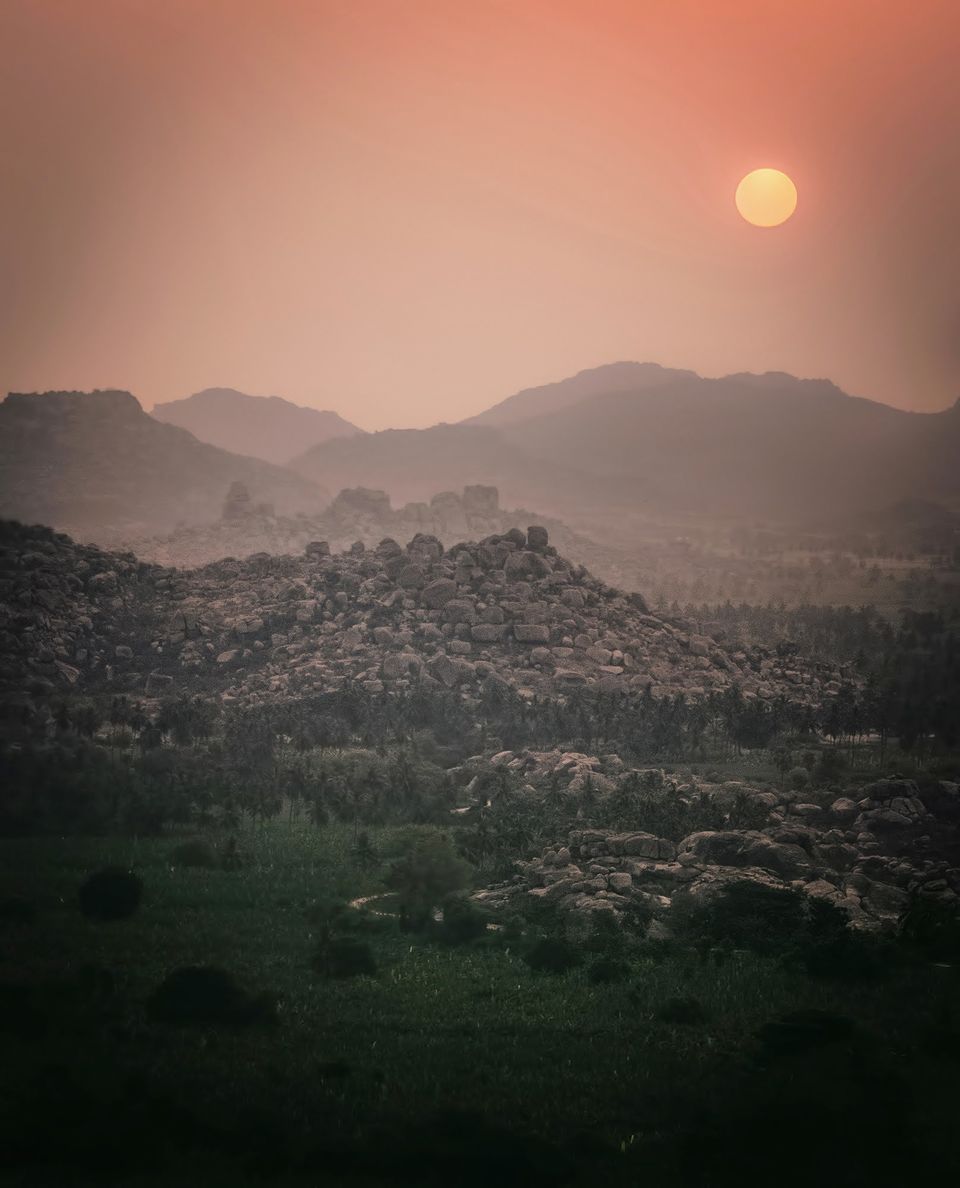 Nothing can match the experience of looking over the sunset in the ruins of Hampi in southern India.
11. Cruising the Sunset at Halong Bay, Vietnam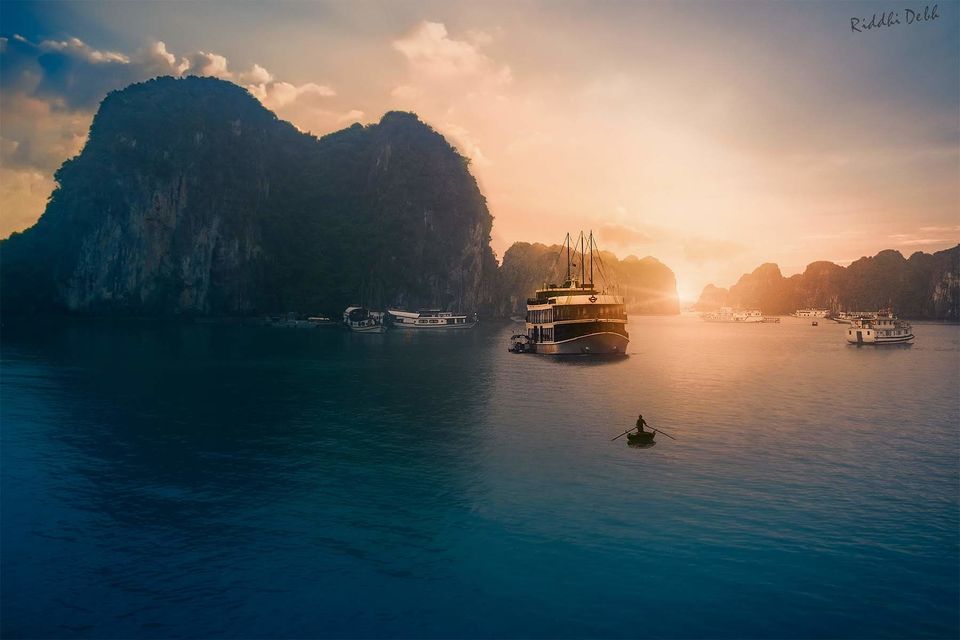 What can be more exciting than seeing the sun go down over Halong bay, while sitting in a luxury cruise.
12. Off-beat Sunset in Luang Prabang, Laos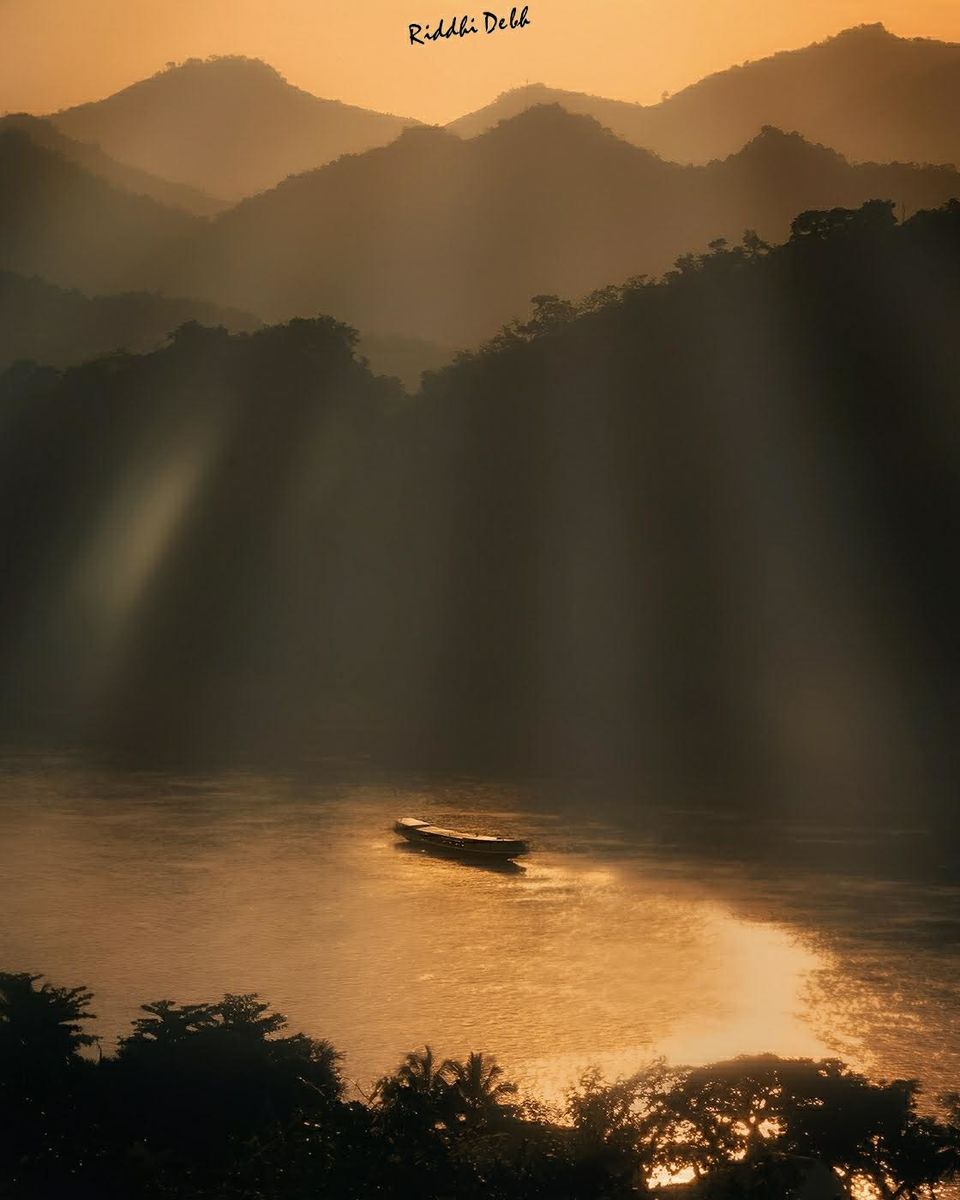 Laos is an off-beat destination. I hiked up to Mount Phousi that evening to be rewarded with this amazing sunset.
13. Sunset from the Cliff in the Mediterranean, Italy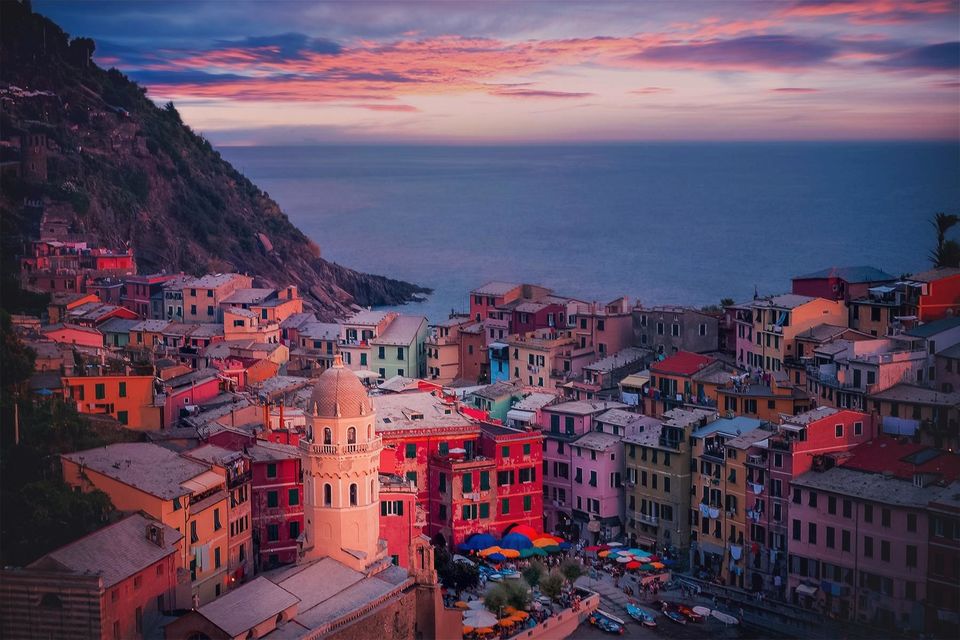 I have done many treks just to ensure that I reached the right spot to witness the best sunset. Cinque Terre, a congregation of five villages on the cliffs over mediterranean sea, was one of them.
14. Once-in-a-lifetime Sunset in Santorini, Greece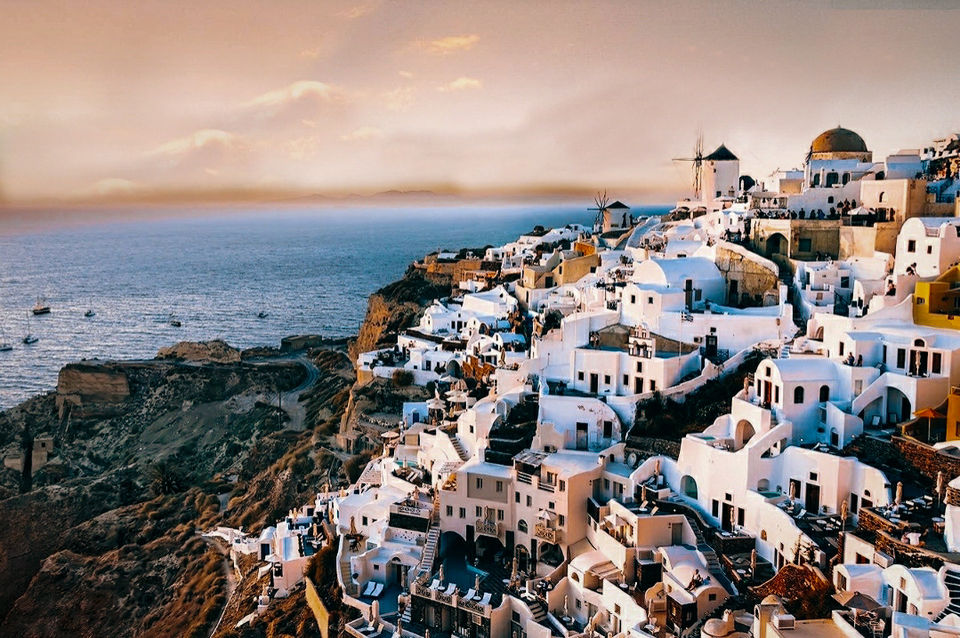 There is not much to say about this sunset in the iconic Santorini, except the fact that, I was able to experience this. I cannot be happier than when I say this.
15. Beautiful Sunset in Himachal Pradesh, India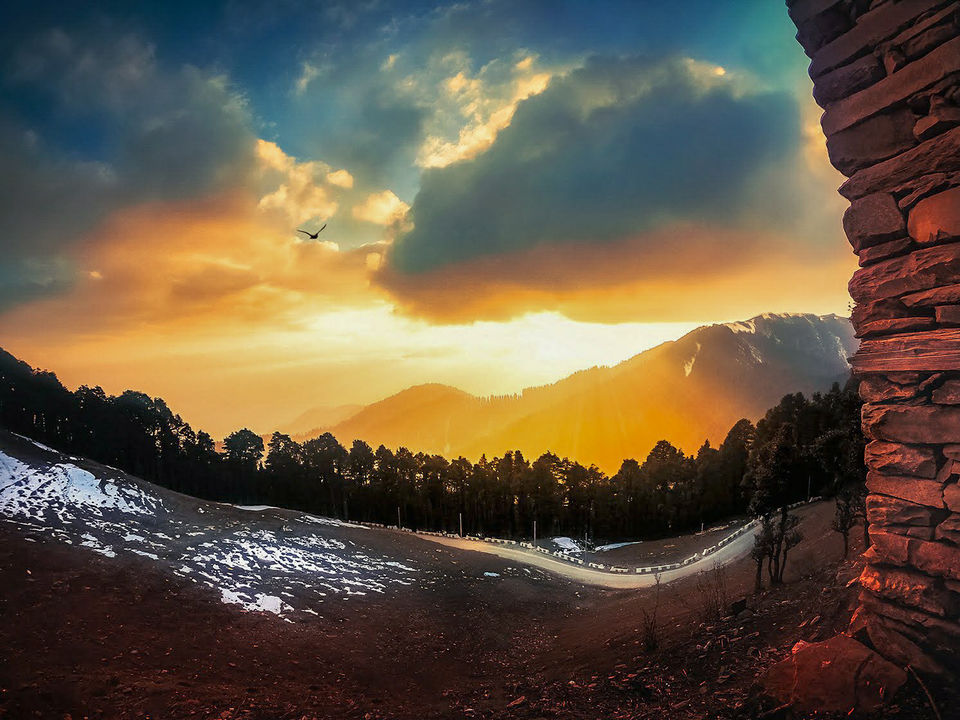 Coming back home, to share a sunset experience, that cannot be beaten because of the personal attachment that many of you and I have to our very own Himachal Pradesh.
What is your favourite sunset experience? Please share in the comment section here.
To see more of my travel experiences, please visit my Instagram profile.
Ready to travel for free? Earn credits and redeem them on Tripoto's weekend getaways, hotel stays and vacation packages!