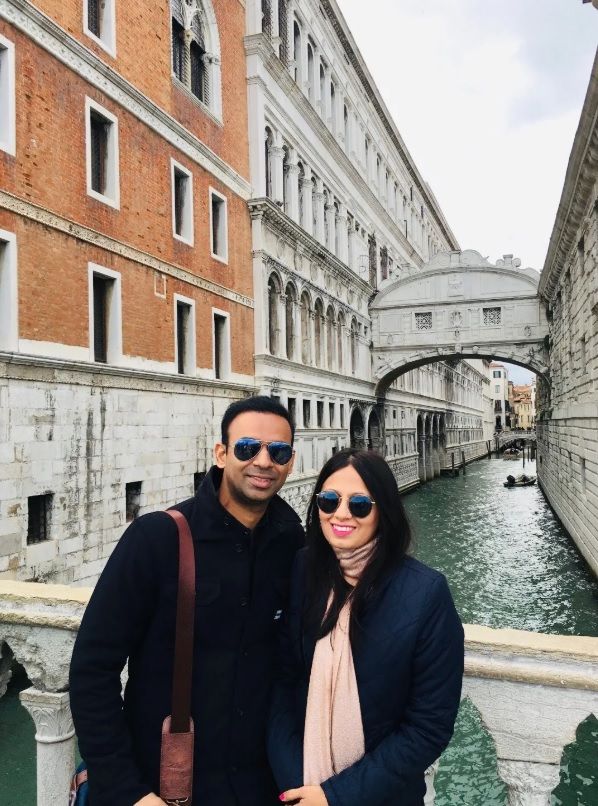 It's all about going digital in today's world of Instagram, Facebook & Twitter!!! We are a travel couple based in India, after travelling extensively for two and half years, we finally decided to start our own blog and share our beautiful journey with everyone. We felt Gulping Nomads portrays us accurately as we like to travel like nomadic people and love to try out the various cuisines. Both of us are full time working professionals and believe in working really hard on the weekdays and exploring the world on the weekends ! We have covered 11 countries and many cities in last 2.5 years, creating priceless memories and experiences. Trust us, if you have passion about travel but think your full time work is stopping you, you can still achieve your dream of visiting places by following a simple plan. If we can do this, you can also do this!!
In this blog, we will share about our travel, food, places visited and our experiences. We will cover three of our most favorite countries!!! Of course, we absolutely loved our experiences in all the countries we visited except for one experience in Czech Republic. We will share in future posts on the reasons. Let the suspense unfold !!! :)
"Jab We Met" (When we met) in Malaysia!!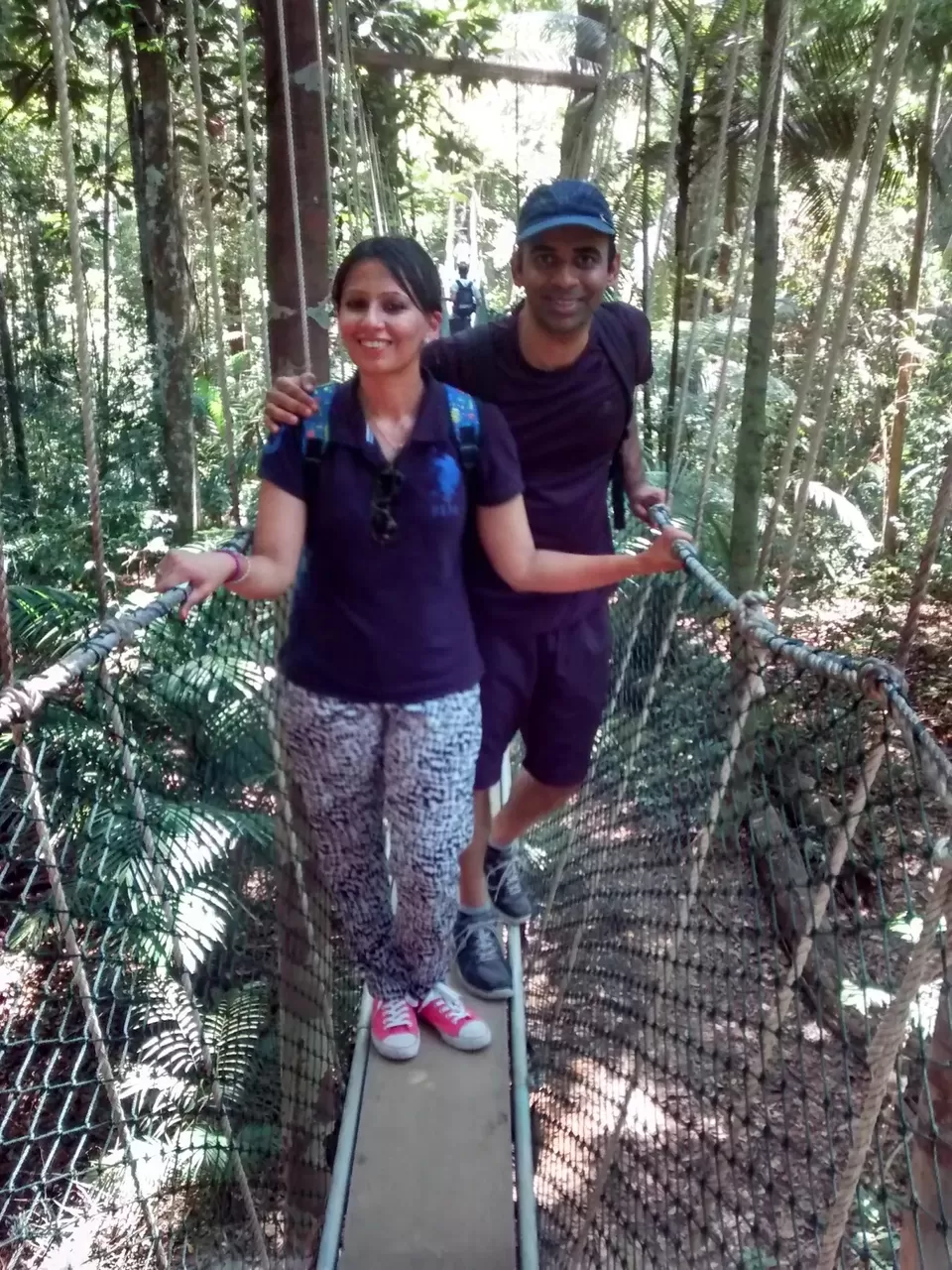 Well, both of us worked for the same company back in 2015 and ended up in the same project in Kuala Lumpur, Malaysia. Having similar interests in travel and eating, we started exploring the city and country together. So, Malaysia is the first country we saw together and therefore the most special country for us. We have been to this country multiple times for work and tourism.
First thing that comes to any tourist's mind about Malaysia is Twin Towers in Kuala Lumpur or Langkawi for being the exotic location for all the beach lovers. But, trust us, there are many other great places in the country to explore. The picture you see is from again our first adventures together, we went for a jungle trek and canopy walking in vast national park known as Taman Negara in Malaysia. This Canopy walkway is the largest in the world, there are so many other activities such as jungle trekking, mountain climbing, visiting the Aborogine village, fishing, caving, observing wildlife and many more.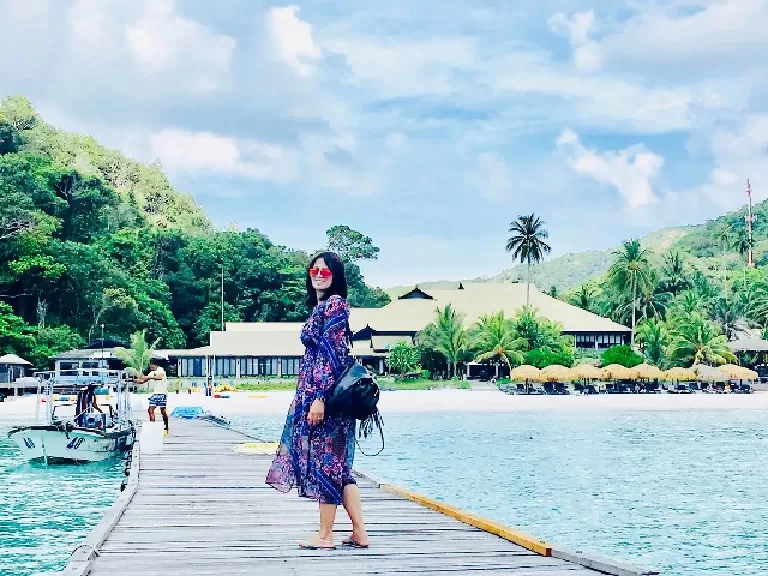 Not everyone might be aware about this beautiful Island Pulau Redang Island located in eastern coast of West Malaysia. It is a favorite place for divers because of rich flora & fauna and also a perfect place for beach lovers, the water here is crystal clear and white sand makes it even better. Unfortunately, this island is not open throughout the year, so please check if you have plans to visit this soon. We stayed at Taaras Beach Resort & Spa in Redang, this is a luxurious resort having its own white sand beach with crystal clear blue waters!! We highly recommend stay in this resort to relax by the beach and get lost in nature.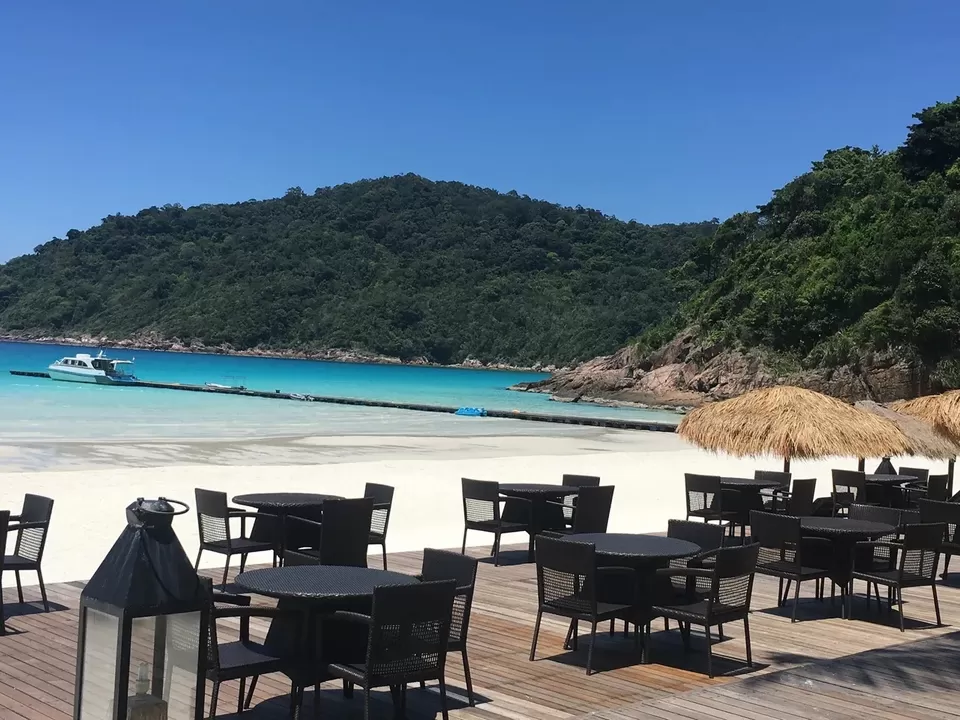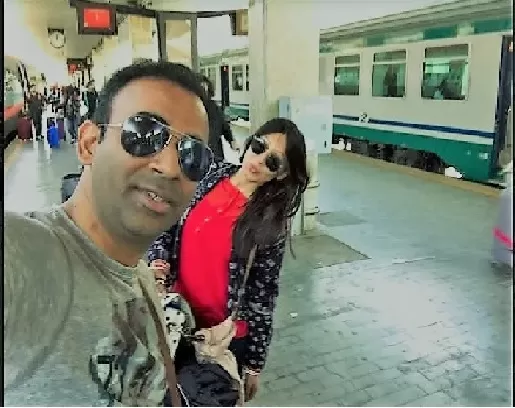 After getting married, we chose to go on a Euro Trip and the first country we visited was Austria. We visited three cities in Austria starting from Vienna and then to Salzburg, Innsubruck, choosing this beautiful journey on Euro Rail. The most vivid memory I had was sipping my coffee in the train while watching the Alps becoming more beautiful as we moved from towards Innsbruck from Salzburg.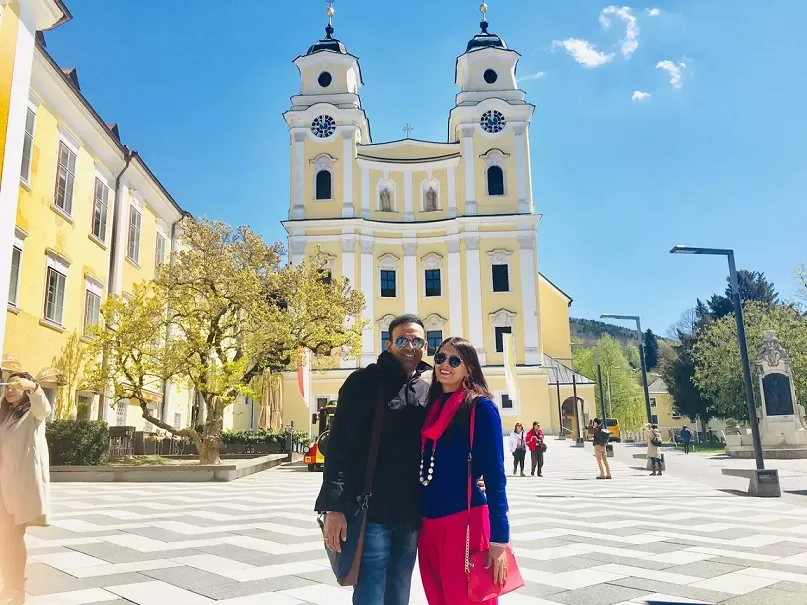 I don't know how many of you have seen this old movie "Sound of Music" of 60's, it is a beautiful musical movie which was completely filmed in Salzburg. We took a full sound of Music tour and it was amazing, it covered all the scenic locations such as Mirabell Palace, Schloss Leopoldskron , St. Gilgen / Wolfgangsee and Mondsee Basilica where the famous Wedding scenes were shot. There are different ways to Sound of Music tour such as by bus, foot, bicycle or a rickshaw, but we preferred bus because it was really chilly !!!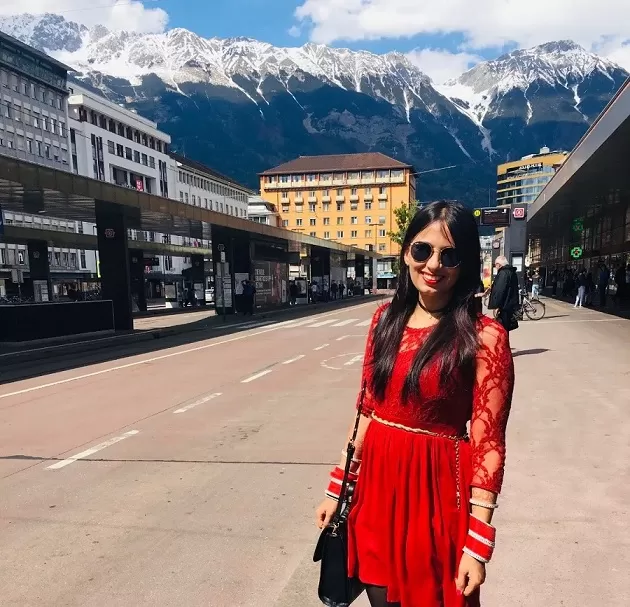 Innsbruck is all about the beautiful Alps and also known as the capital of Alps (Tyrol), Alps are so close from anywhere in the city that you can almost touch them.. This city has so much to offer from great Austrian culture to amazing dining options and of course nature at its best. You turn left or right, you will surrounded by beautiful Alps. Not to forget, Austrians are known to have great work life balance, they lead life at their own pace, it's a perfect place to settle down if you can speak German. Do not forget to try Apple Strudel if you are in Austria!!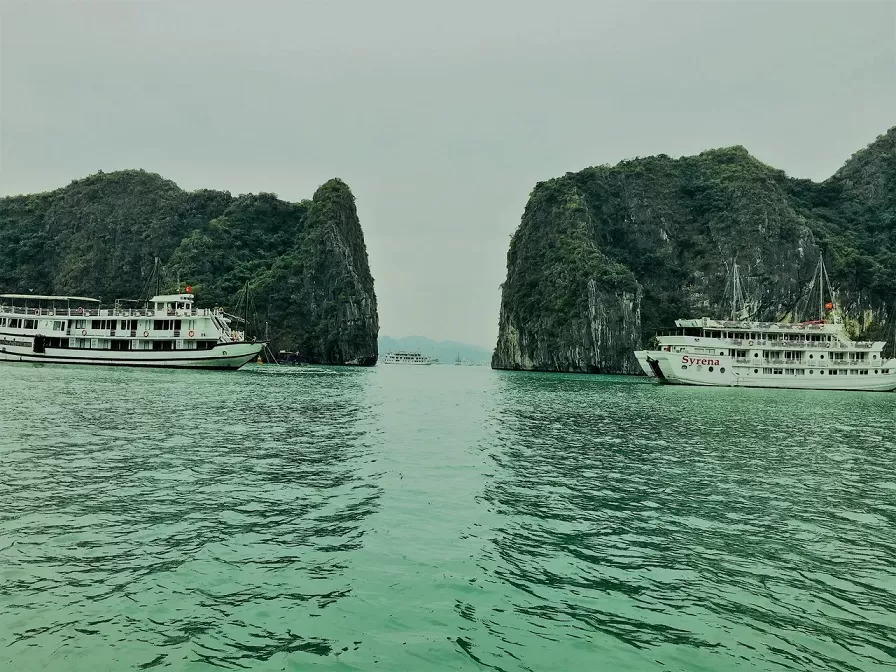 Vietnam is one of our favorite countries in South East Asia, this country is a perfect destination for all kind of travel lovers be it history enthusiasts, nature lovers (like us) or people who just want to relax with a Beer or Coffee in their hands!! It is a very pocket friendly country and has everything to offer that you desire in very reasonable prices. We landed in the capital city of Hanoi, stayed there for two days and then went to beautiful Halong Bay, Hoi An and Ho Chi Minh city.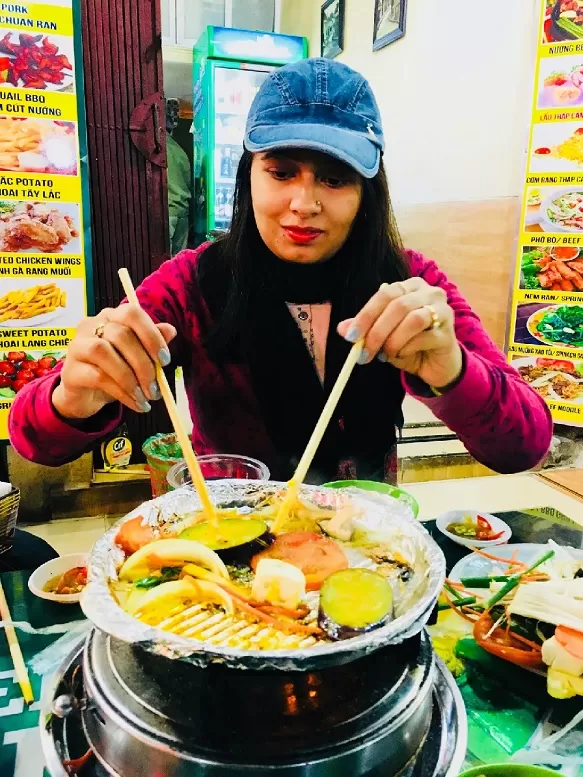 This picture is from the busy street of Hanoi Old Quarter known as 'Bia Hoi', this street is a gem for all the Beer lovers because you will not get Beer at such low prices anywhere in the world! In addition to Beer, Hanoi is famous for its street food especially the "Table BBQ's", a small Barbeque would be placed on your table with a selection of beautiful vegetables and meat for non vegetarians and lots n lots of butter!! This is a place where you have to cook your own food even on vacations after paying up the money, definitely, not for those who hate cooking :) This is a must go place to savor the atmosphere of Hanoi!!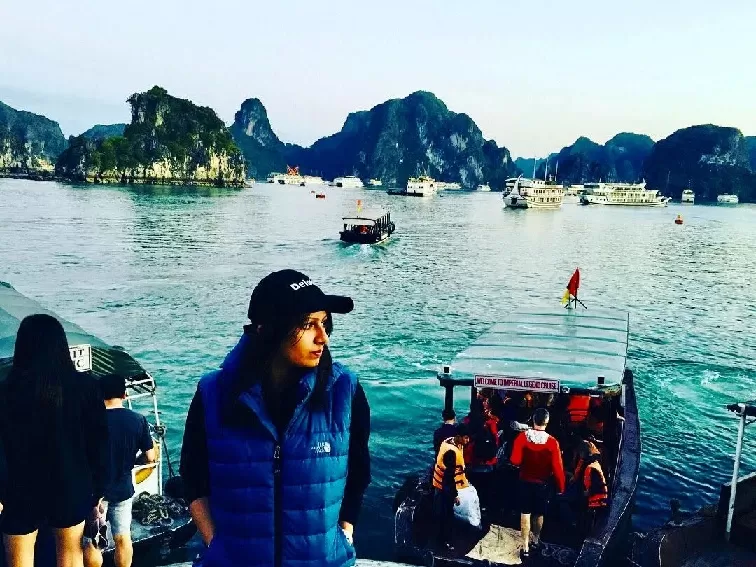 After spending two days in Hanoi, we moved to this popular travel destination and also one of UNESCO's World Heritage Site & one of the new seven wonders of nature- the "HALONG BAY". This Bay has 1600 islands & islets, most of which are uninhabited and it forms a spectacular seascape of limestone pillars! We decided to explore Halong Bay on a two Days one Night Boat Cruise by Gray Line cruises and they made our Halong Bay experience an absolutely unforgettable one with beautiful sceneries around, scrumptious meals, very well planned activities, kayaking, Tai Chi and what not!! The picture below is at Titop island and this was one of the stops while we were cruising along the bay! This place is as beautiful and serene as it can get, surrounded by emerald waters & towering limestone islands.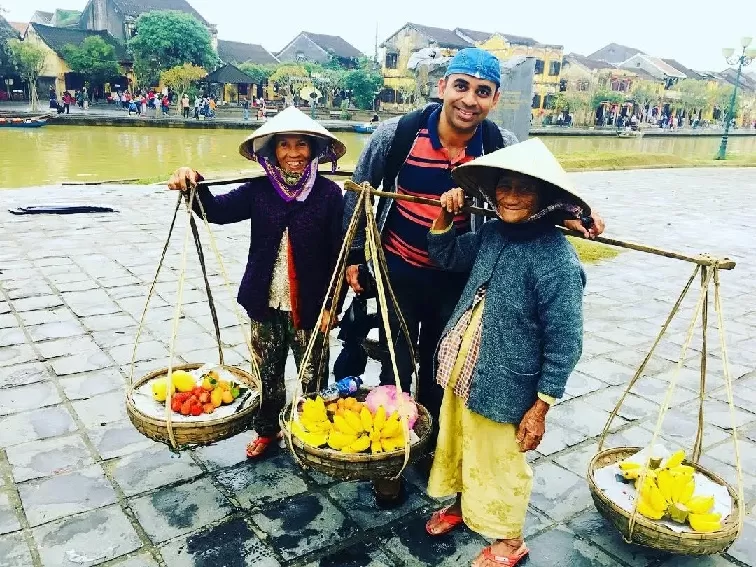 After spending 4 days in Hanoi and Halong Bay, we moved to this beautiful ancient Romantic town "Hoi An"! Hoi An also known as yellow UNESCO ancient town is so beautiful to look at for the famous Japanese Bridge, the lanterns that appreciate the streets at night, cafes by the Thu Bon river and of course the kickass food . Among st all the cities we visited in Vietnam, Hoi An is definitely our favorite!
Thank you for patiently reading our first blog on our travel saga. We will share our experiences about other countries and places in our next blog post. Stay tuned!
This blog was originally posted on Gulping Nomads.