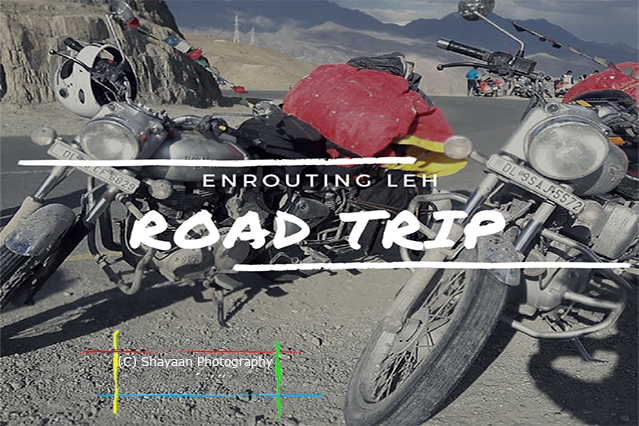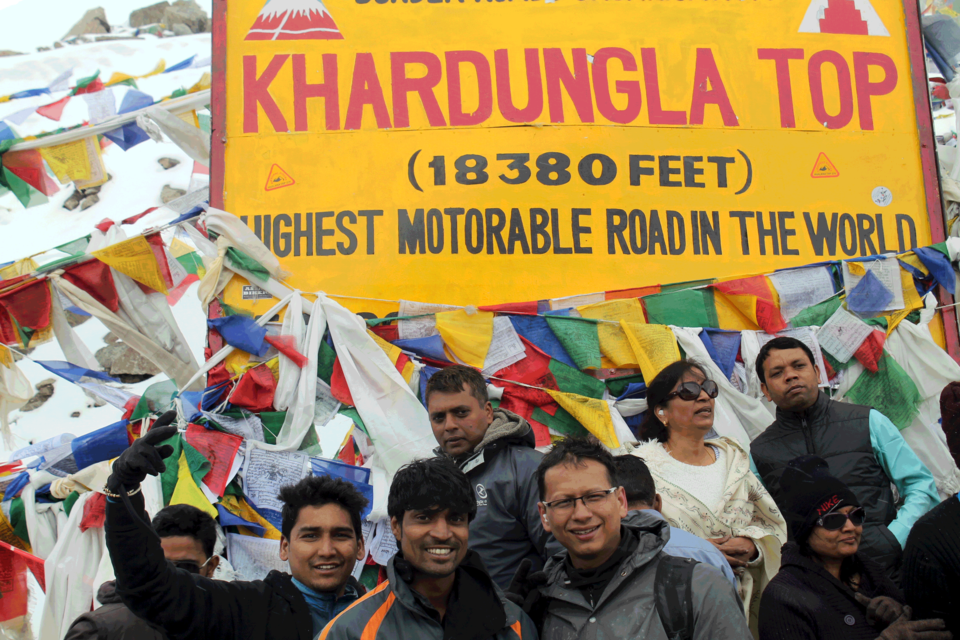 Like every year at this time only, my phone start receiving calls from my Friend Himalay. "Dude are we going again this year or not"?, and like every year this year also my answer was, "I am not sure Buddy".
Final time came and Himalay flew to Delhi, along with his niece ( Lokendra). A super chap who's Life mission was to get clicked during entire journey ????
We have already been to LEH ( How we get LEh-aid) and this would be our third trip, Oops Hat-trick trip, so what so special. The specialty of this trip was the circuit that we have followed. The circuit (Road Map), seems bit difficult, but we were adamant to do it.
As always we have rented our Bike from " Tony Bike Centre ", situated at Karol Bagh. Owner's Rajesh and Mala are super awesome people and would give you full customer satisfaction in terms of organizing and planning entire trip for you.
Route (Circuit) that we have decided was as follows:
Delhi - Chandigarh - Shimla - Manali - Jispa - Sarchu - Keylong - Pang - Tso Moriri Lake - Pangong Lake - Sumer - Hunder - Khardungla - Leh - Kargil - Drass - Sri Nagar - Jammu - Pathankot - Jalandhar - Amritsar - Murthal - Delhi
So, on 6 th June 2016, we (Himalay, Lokendra and Me) have started our Epic Journey. I was riding solo (with more luggage) and Himalay was riding with Lokendra as pillion.
Day 1: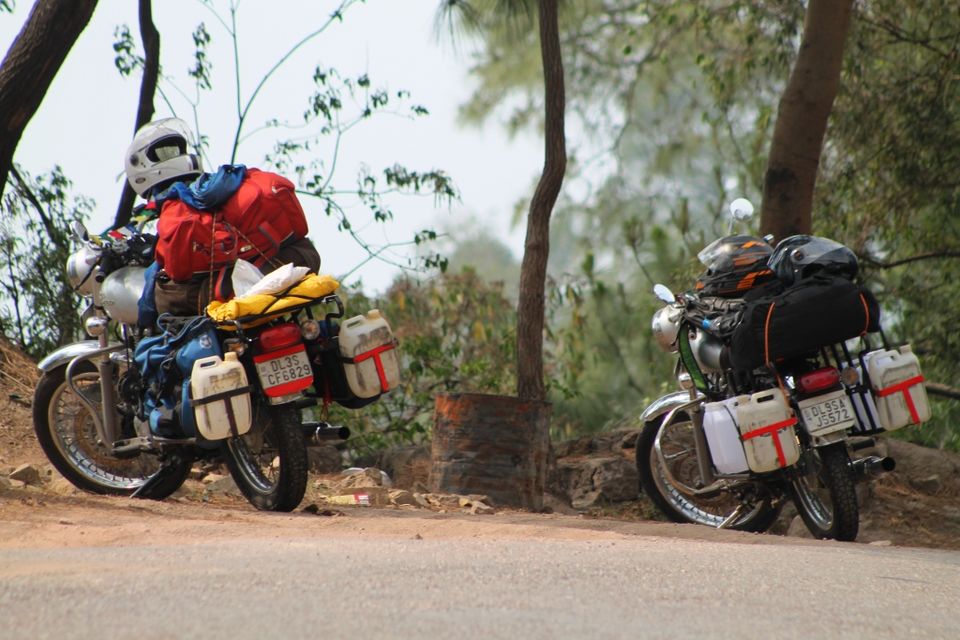 We started early in the morning and wished to reach Manali in one go and we were able to reach Chandigarh till early afternoon. From there you would get two routes to Manali, One via Shimla and another via Ropar- Punjab. We decided to go via Ropar, as we could get straight roads to cover and we could cover it fast than via going through Shimla.
Bad Weather hits us, once we reach into hilly area till mid way to Manali. We were hit by Heavy Rain and Hail storm. We managed to drive through it till an hour but the weather remained same. So we decided to rest at a small restaurant nearby.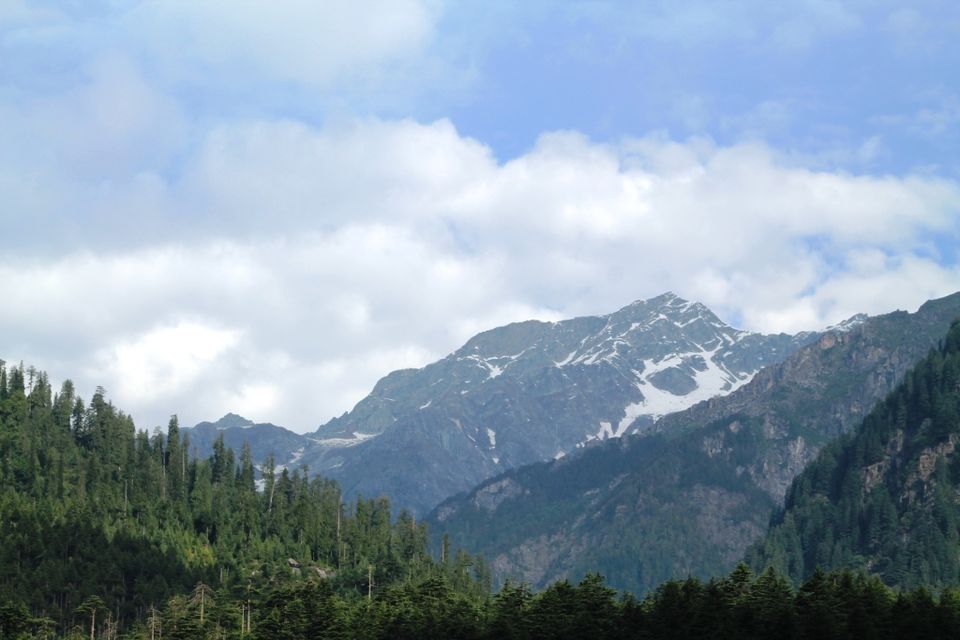 We reached Manali till late night and stayed at the same hotel, we have stayed last year. Hotel Grassland. The reason why we choose this hotel because this hotel is very near to SDM office, room where you have to take permit (pass), if you wish to cross Rohtang Pass for LEH or even any near city after Rohtang.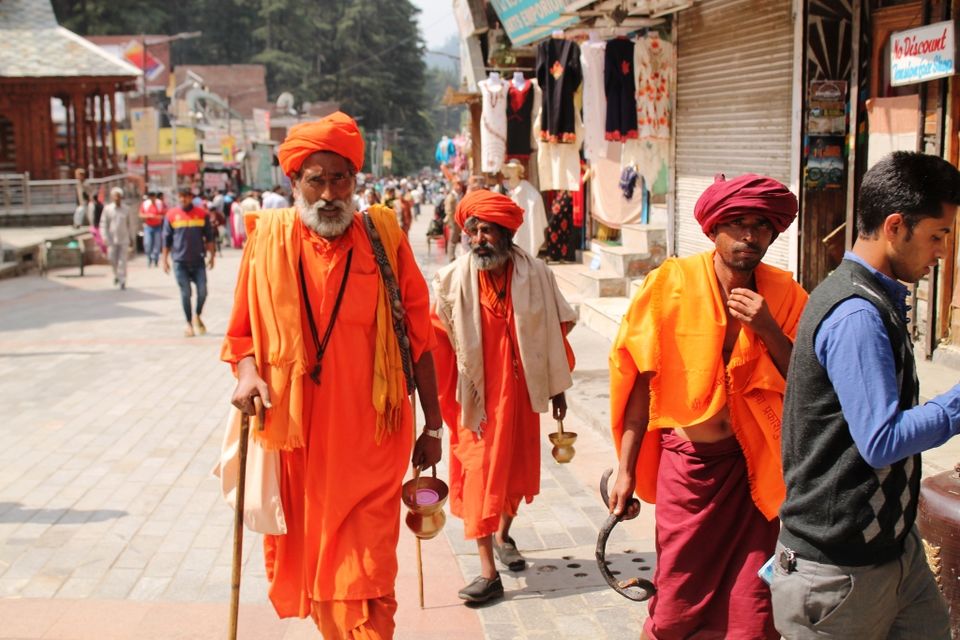 We thought that since the SDM office opens at 10:00 AM, even if we go at 10:00 AM, we could have the permit till 11:00 AM or maximum 12:00 PM. But we were wrong, very wrong. We went there at 10:30 AM and were in the queue till 03:30 PM. It was a long queue, really long.
Plus to top it with it, the roads were closed for everyone for that particular day. A bad day and a day wasted.
Lokendra decided to roam the town and we (I and Himalay) decided to play Basketball. There was a court inside the school.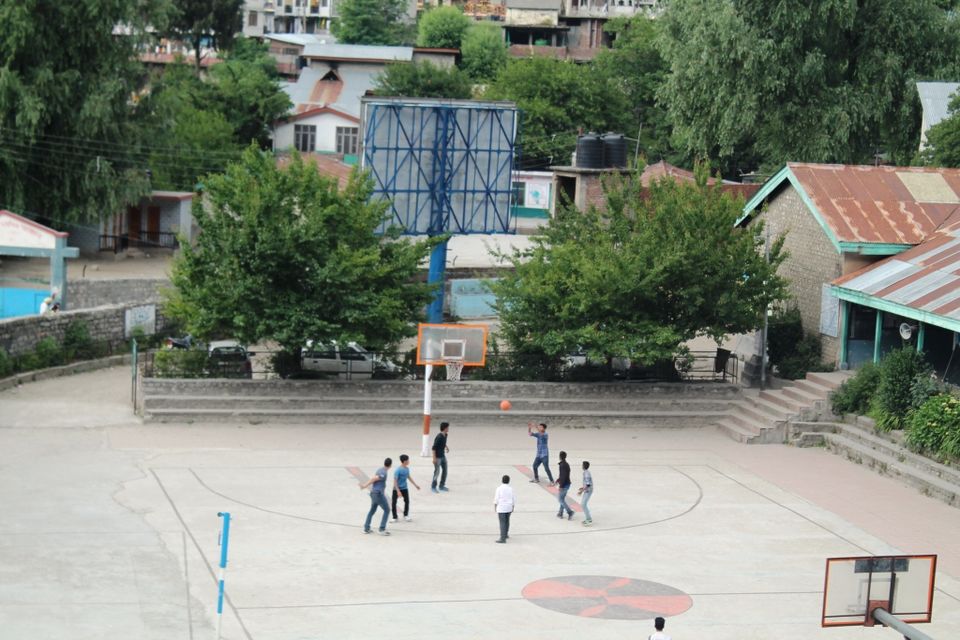 Ah the kids seems small, but God they were very active. We had a tough time defeating them. The reason was cold air and we were not habitual to the surrounding. At cold and height, the oxygen content in the air reduces and you might feel breathlessness.
Lokendra visited a temple near by the Mall Road, as was happy with it.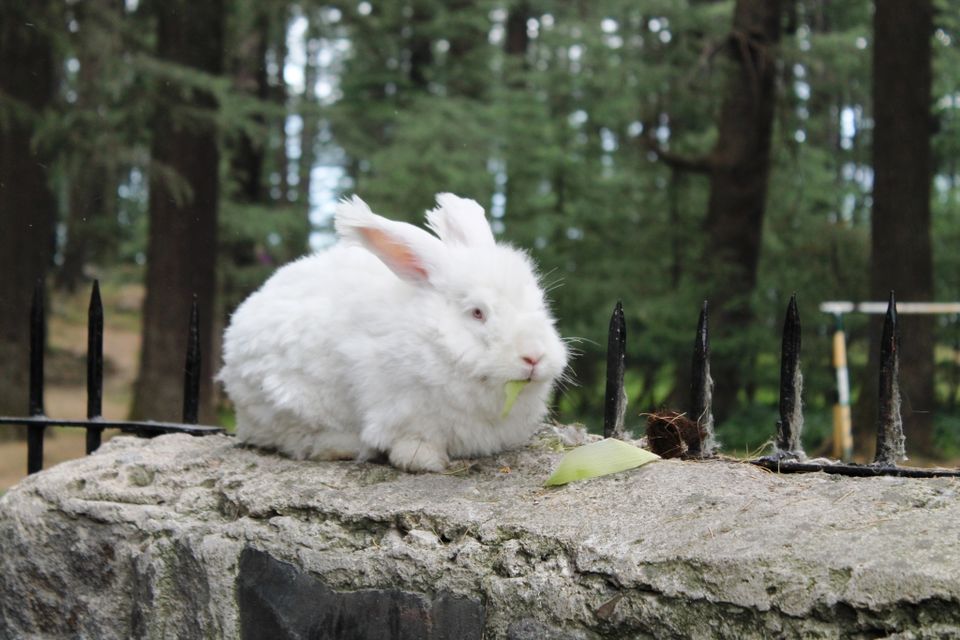 You need to submit photocopy of your Driving License, Pollution and Insurance Copy along with a self declaration form (available near the Photocopy just adjacent to Manali SDM Office at Mall Road). In return they would issue you a number and slip, which is being checked every where till LEH.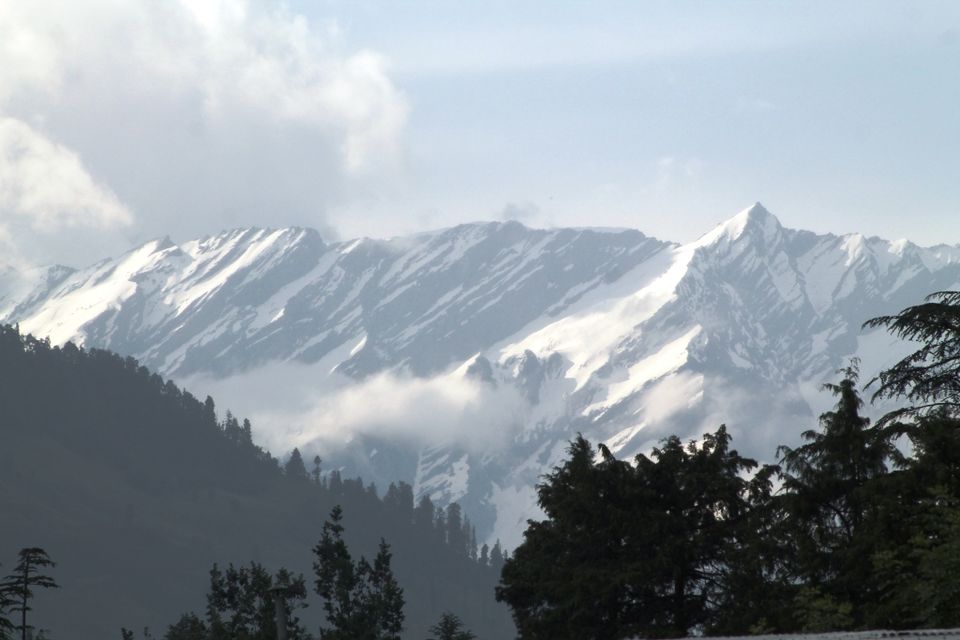 Day started early, as we were super excited as the real bike journey starts only after Manali.
Rohtang Pass was full with snow. Snow and Snow everywhere. Mountains were covered with thick snow. It was cold, the temperature was approx 1-2 Degree. We got clicked by each other and decided to continue our journey.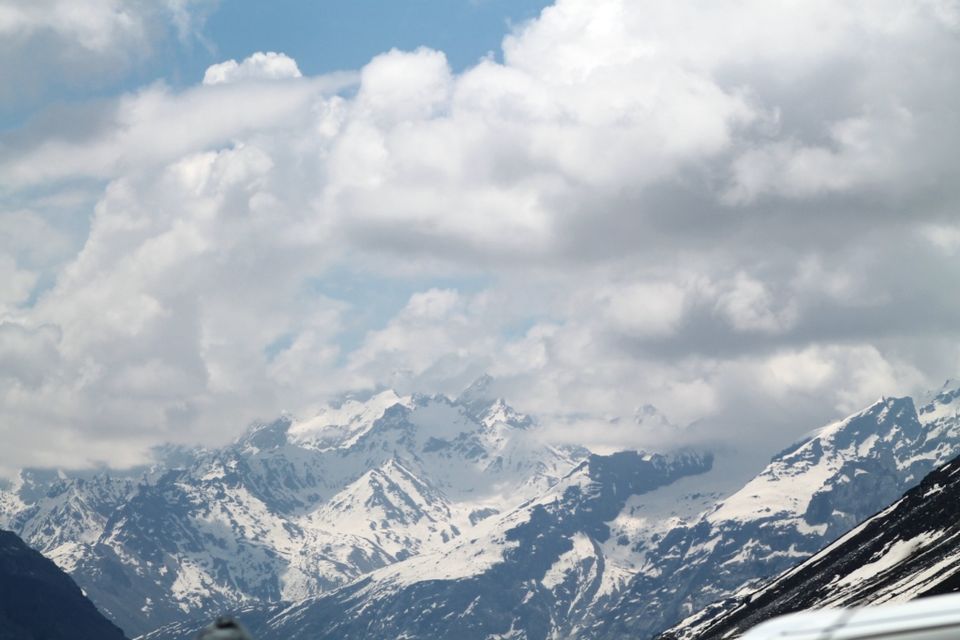 We even crossed, two water passes during our journey.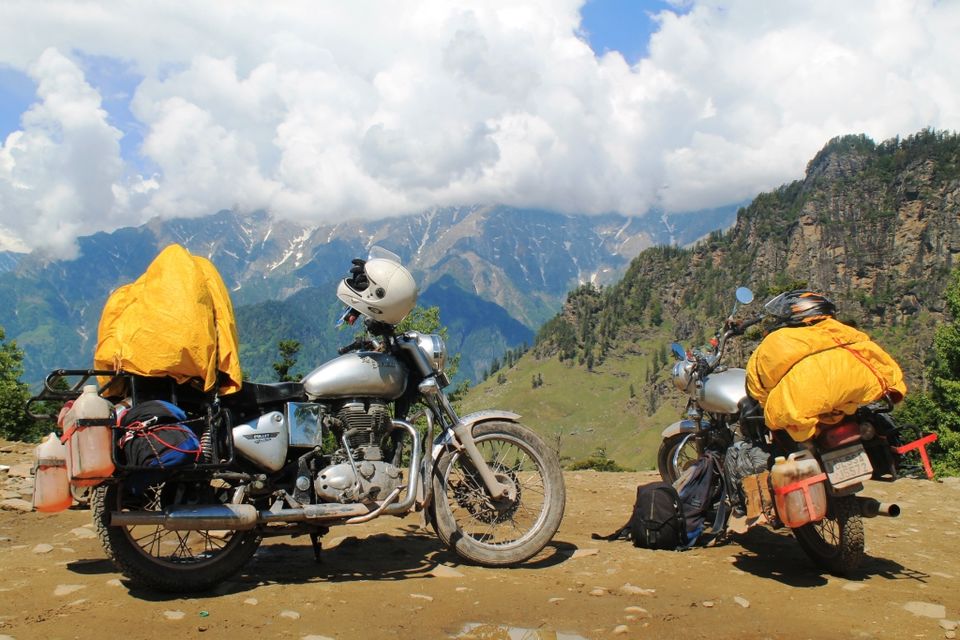 We have already decided to not to drive after late evening and it was already night. So we decided to stop at Ramesh Lake. It is a small beautiful lake and there were some small tents there (provided by locals), where you can stay at a very nominal cost.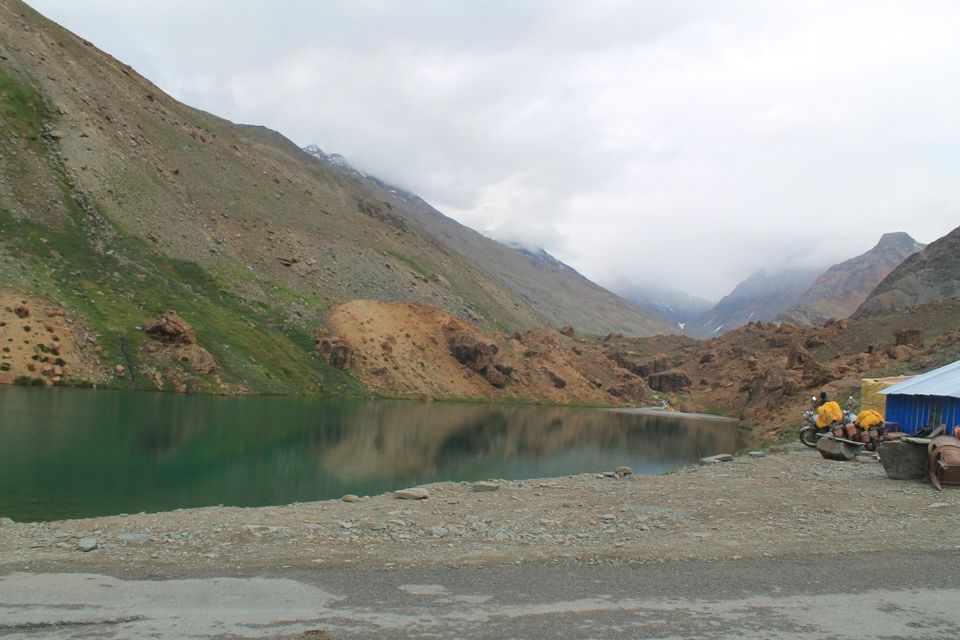 The temperature at that point was 3 Degree. We spend our entire night at the tent and leave the place next day.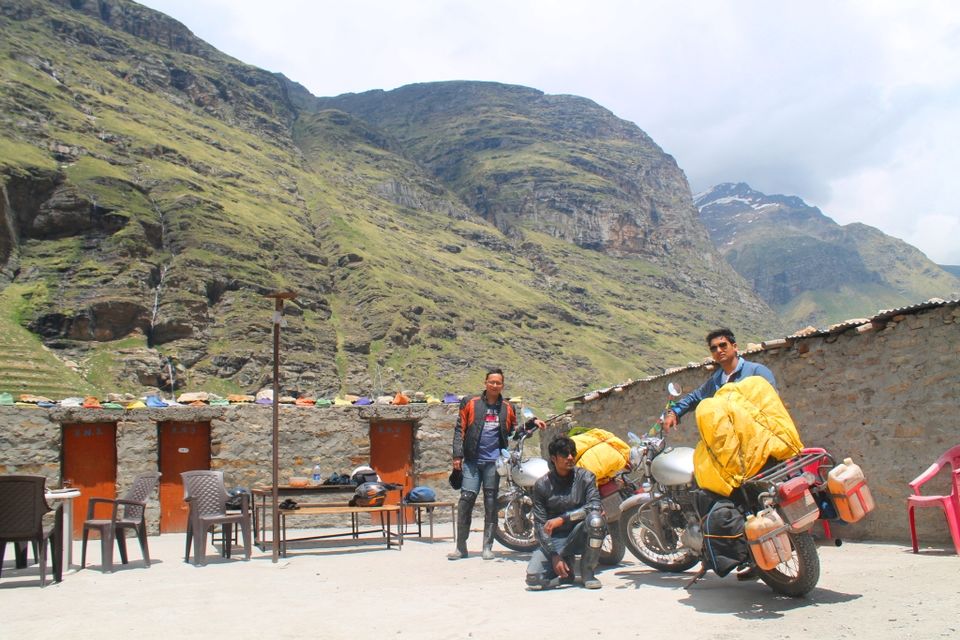 We were adamant to reach Pang, which is a city from where you can go directly either to LEH or you can plan your journey till Tso Moriri Lake, which is far beautiful as in compare to Pangong. Since on our earlier trip we have not been to Tso Moriri lake, so we planned to visit it this time. Unfortunately my bike got punctured and we were delayed.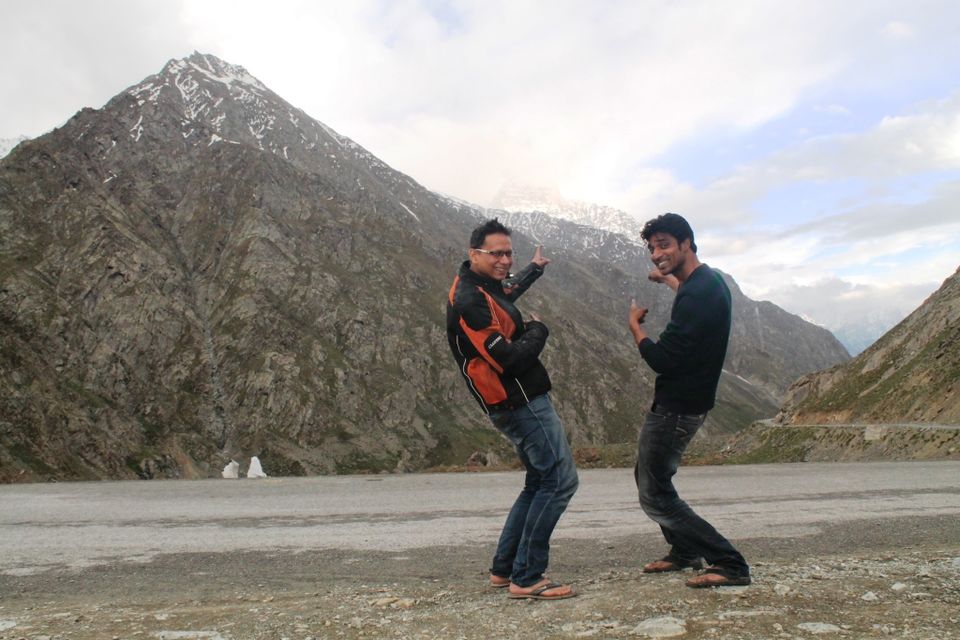 So we rested at some tent provided by locals approx 70 Km's before Pang. Fortunately some guys who were on road trip from Punjab, helped us in making the puncture and we rested comfortably at tents.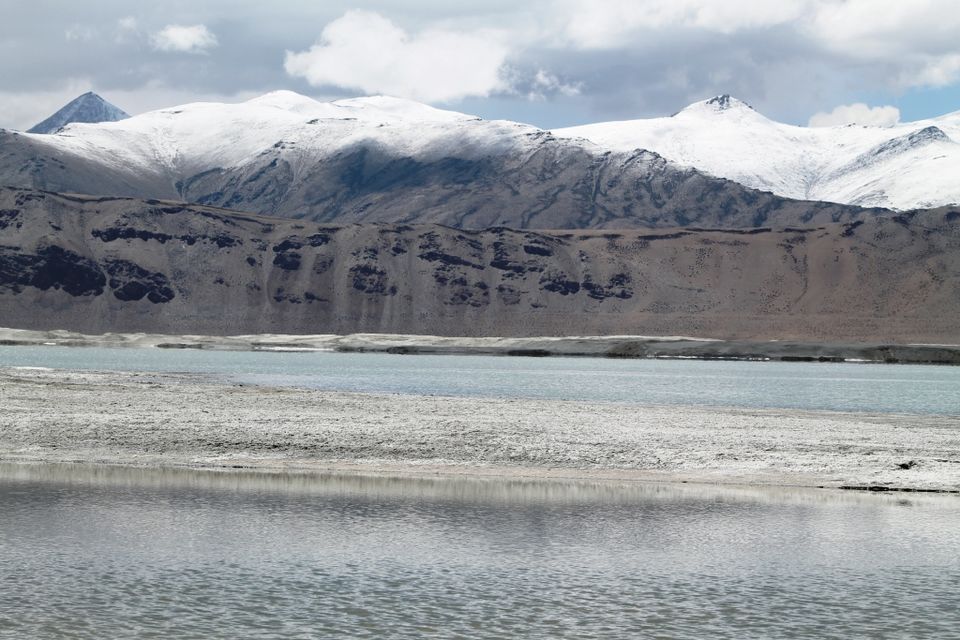 We reached Pang, and there was no point resting there, surprisingly Himalay Bike also got punctured just 1 Km before Pang. But there was a mechanic at Pang, who make our bike perfect in few hours. Further we started our journey till Tso Moriri lake.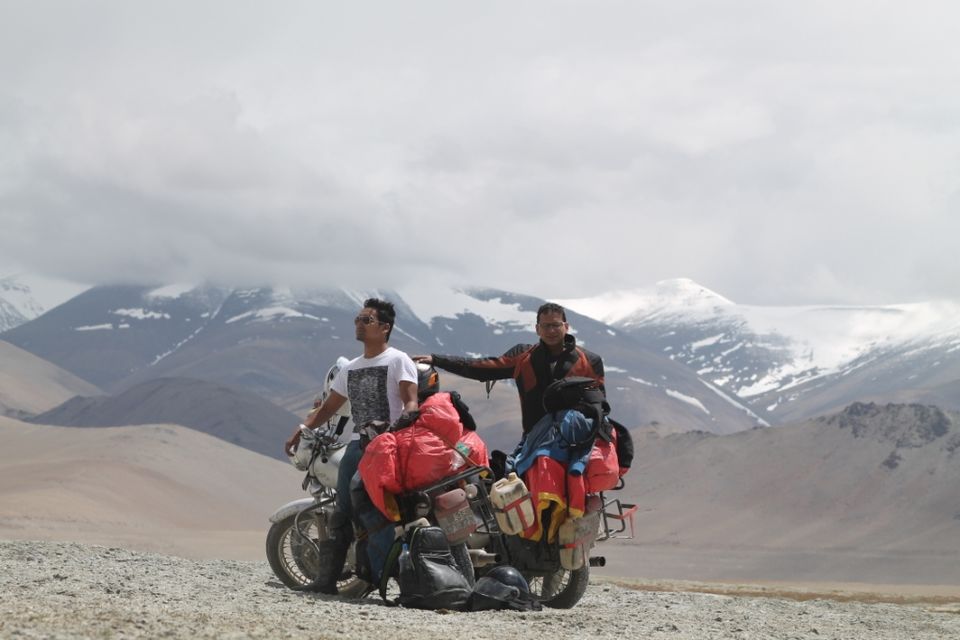 You need to go towards Leh Highway after pang and approx after 20 Km, there is a cut at right hand side towards Tso Kar lake and that's the route for Tso Moriri lake. That was real bad roads, I mean really bad roads full with concrete, mud and sand. We had a very hard time driving on those roads and wre praying to God for safety and atleast "NO TYRE PUNCTURE".
We reach Tso Kar Lake, which is seriously beautiful, we rested there and continued our journey.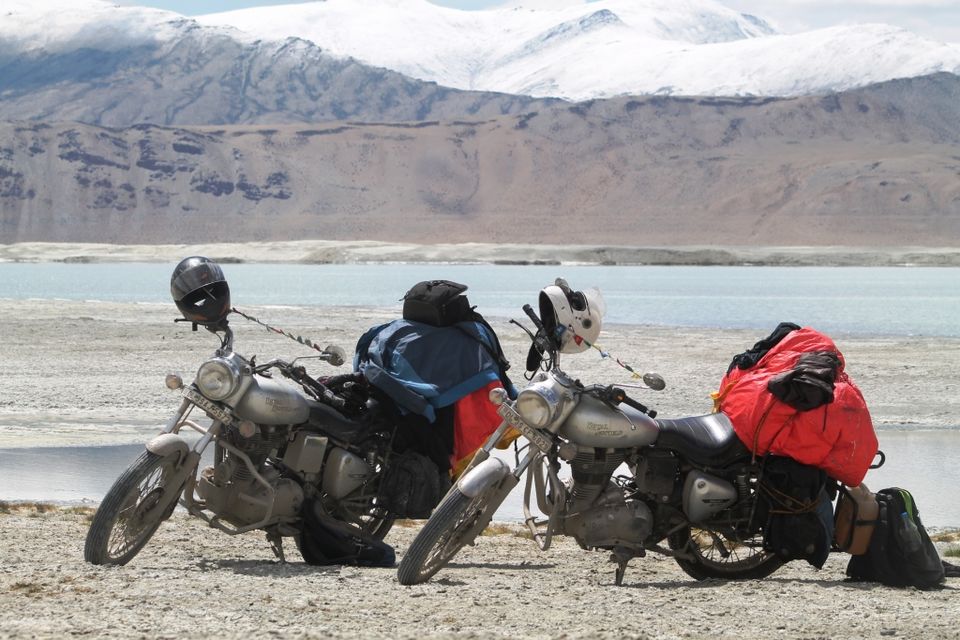 Late night we reach Tso Moriri lake, where we were stopped by Army guys and they asked for Bike papers and permit, further they allowed us to stay in a nearby hotel. We were tired of staying at Tents and Camps so we decided to stay at Hotel, just adjacent to Tso Moriri lake. Man, what a view it was once you open the windows of your hotel room, hills covered with snow and blue lake, peaceful surrounding.
We had a good time there and spent our night at the hotel. We were staying at the China Border, that was the happy feeling for all three of u.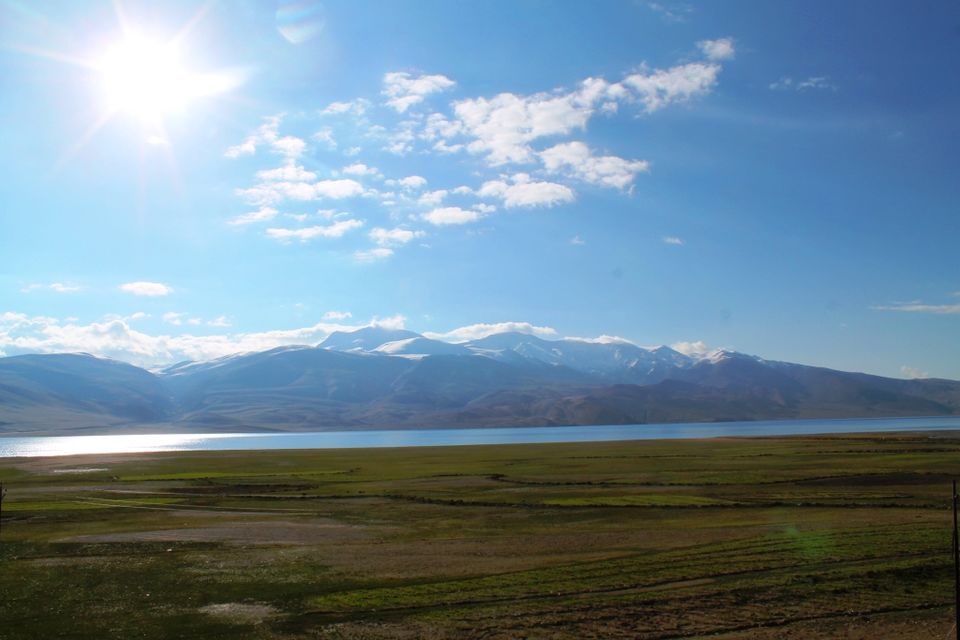 We roam Tso Moriri lake a bit, trek mountains here and there and further continued our journey to Pangong Lake.
But on our mid way we were stopped again by Army as, during the way to Pangong there is a place, from where China border is just 17 Km's and you need to have a special permit, which is being issued by Leh SDM office , situated at Leh city itself.
With no options or convincing skills left, we continued our Journey to Leh, which was not planned by us.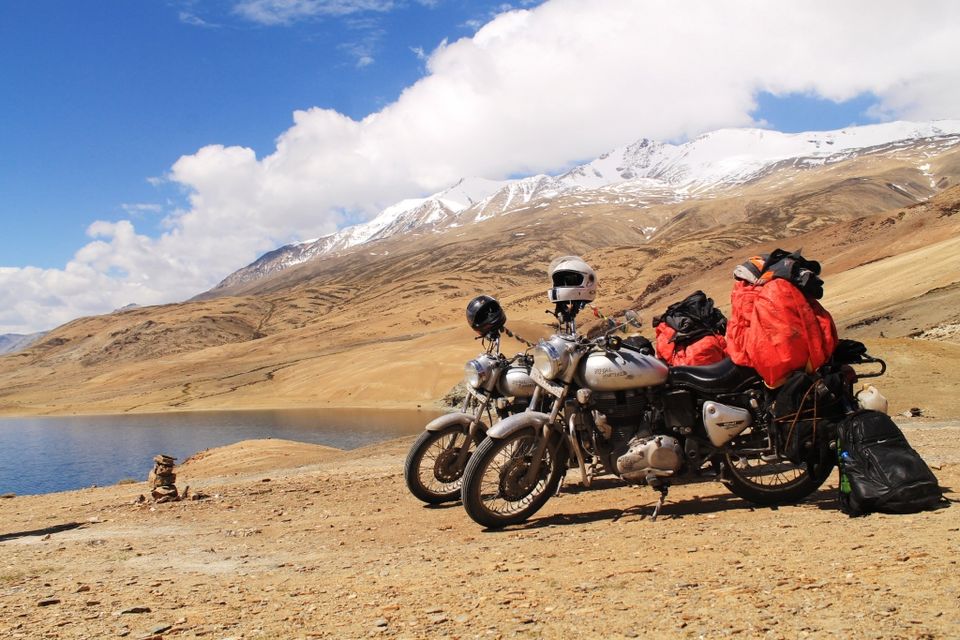 Till late evening we reach Leh, and got a Royal Enfield Service station there, where we make our bike again perfect. We stayed at a Hotel Named "Gaylson Guest House", which was affordable and very beautiful. The owner was a real gentleman and helped us, in whatever possible manner he can.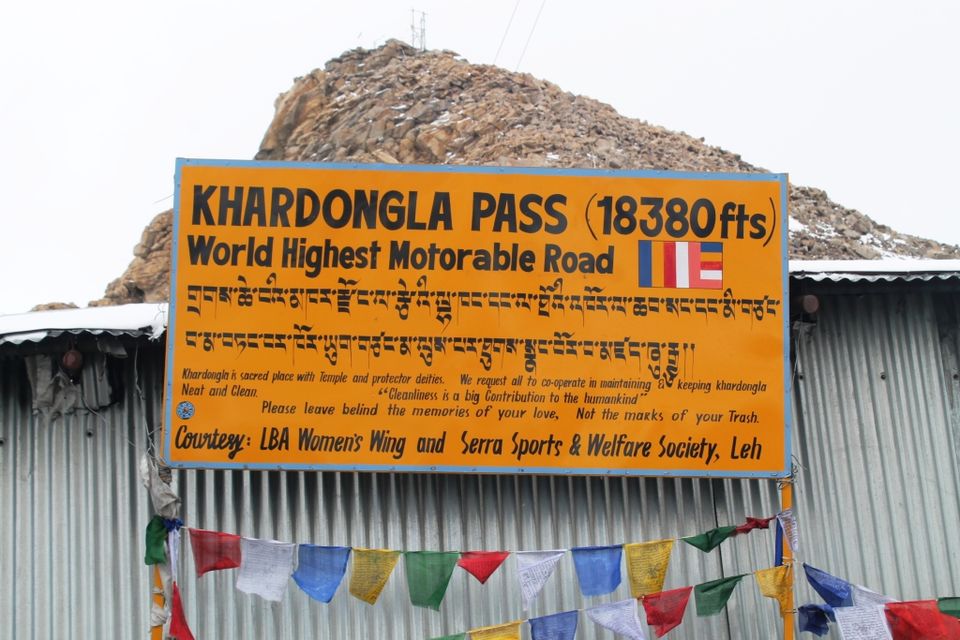 We started early and reach Khardungla Pass, which is world most Highest Motorable road. Place for which people visit Leh and Ladakh. Temperature was -3 Degree and hail storm was also present. Still we manage to click few pictures and continued our Journey to Sumer / Hunder.
Durig way we got Sand Dunes and spend good time over there.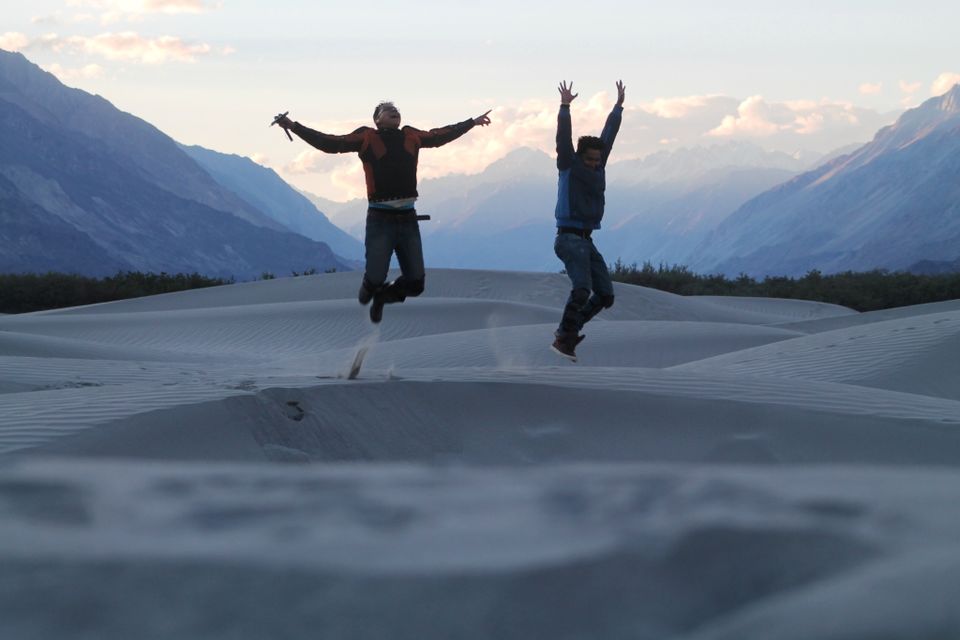 Further during late evening when no one could be seen on roads, we see three guys playing guitar and singing. I stop my bike and so does Himalay and we sing and play with them for almost an hour and again continue our Journey.
Till late night we reach Panamik and rested there at a small guest house.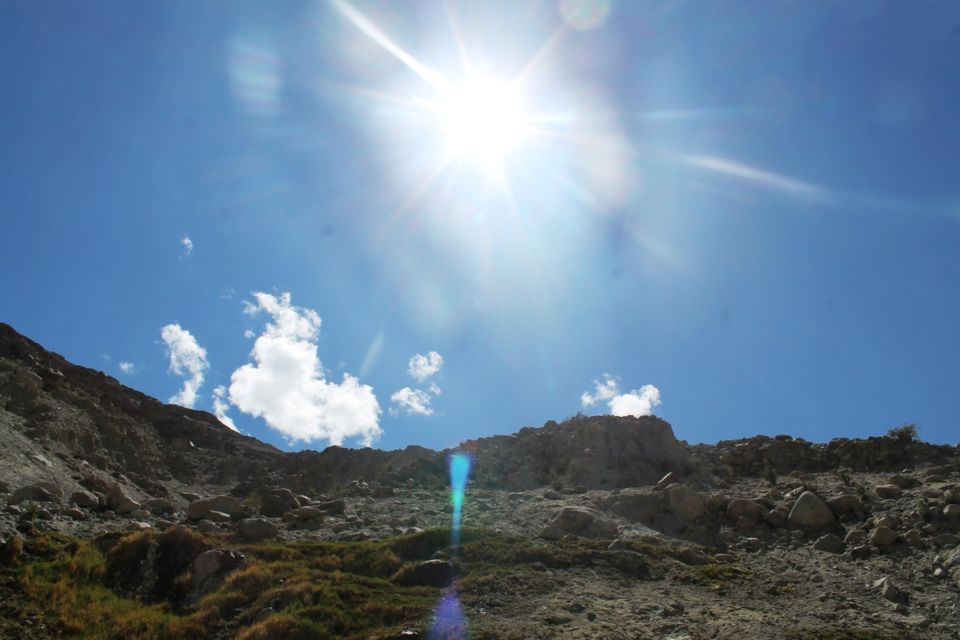 Hot water spring is the famous thing at Panamik, so we decided to see that first. Its basically a small stream coming from mountain, which has been deposited into small pools, where you can take bath. It contains Sulfur and considerable as containing some medicinal value, taking bath can reduce your Tan, and kill all your skin disease. Good enough, we all have taken bath there.
By a local we have heard that Siachin Border is just 30 Km's from the place we have stayed.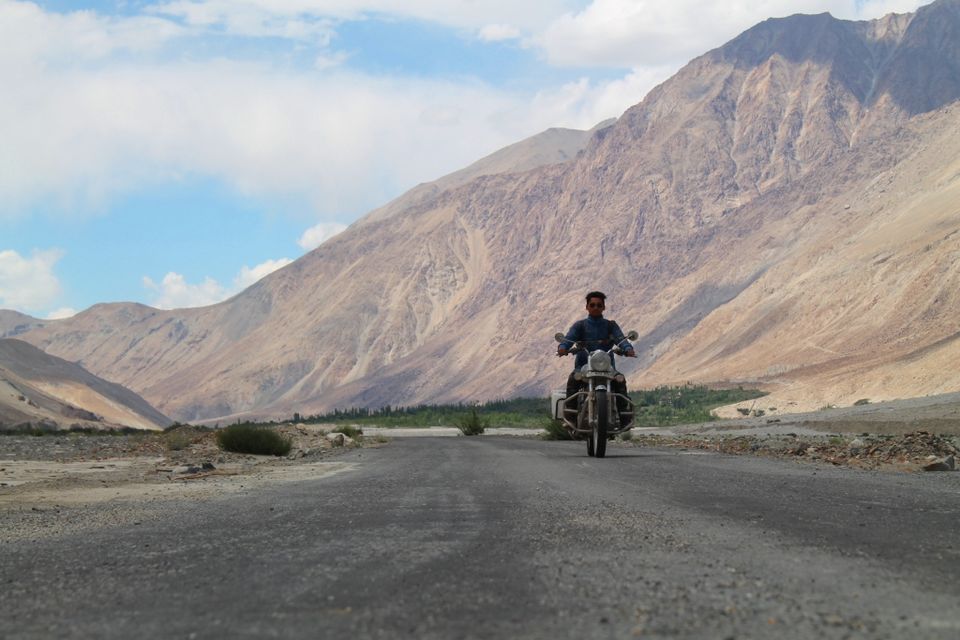 Siachin Border was something, which fascinate us enough to rush towards it. But unfortunately Army guys stops us, as Civilians are not allowed.
We returned back and continued our journey towards Pangong Lake, without going through Leh, but from a different route altogether.
The route was pathetic, with millions of small water passes. None were good enough to make us afraid, but if it would be rainy season or July/ august, we actually would have then a tough time crossing them.
Roads were bad like anything and seriously we had a tough time crossing them.
On our way we also witnessed "Himalyan Murmut", which is a small animal only found at Himalaya. They are friendly as well.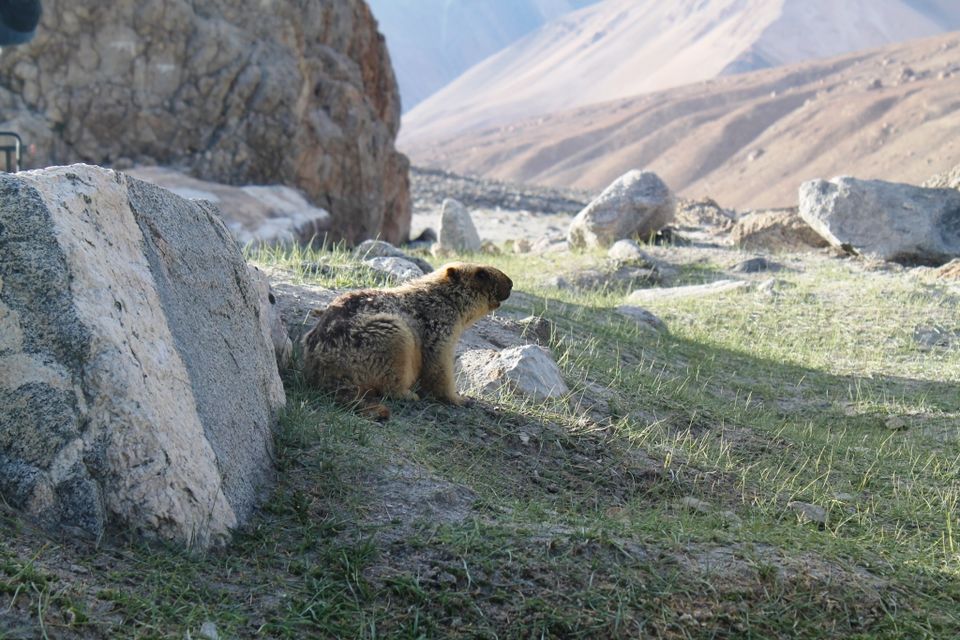 Finally we reached Pangong Lake and rested there. God it was seriously so beautiful.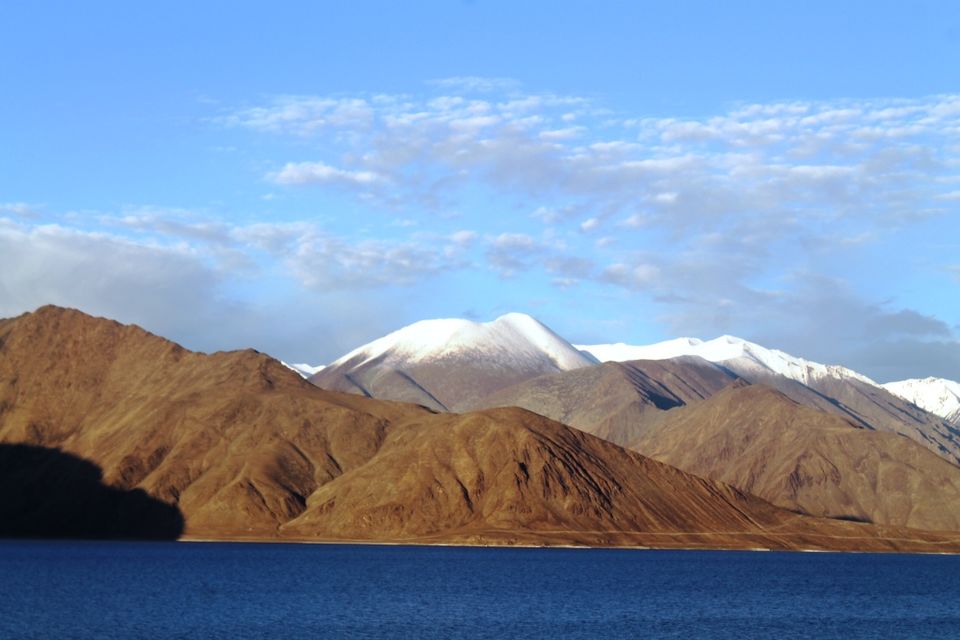 We roam around the lake in the morning and continued our journey to Leh.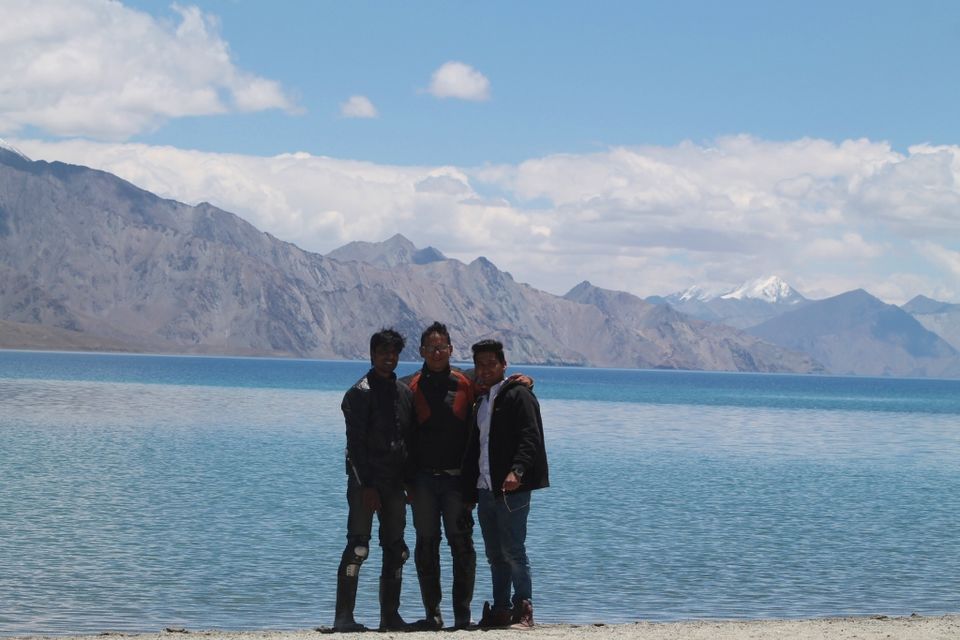 We cross "Changla" which is world third most highest motorable road. And finally we reached Leh in the evening.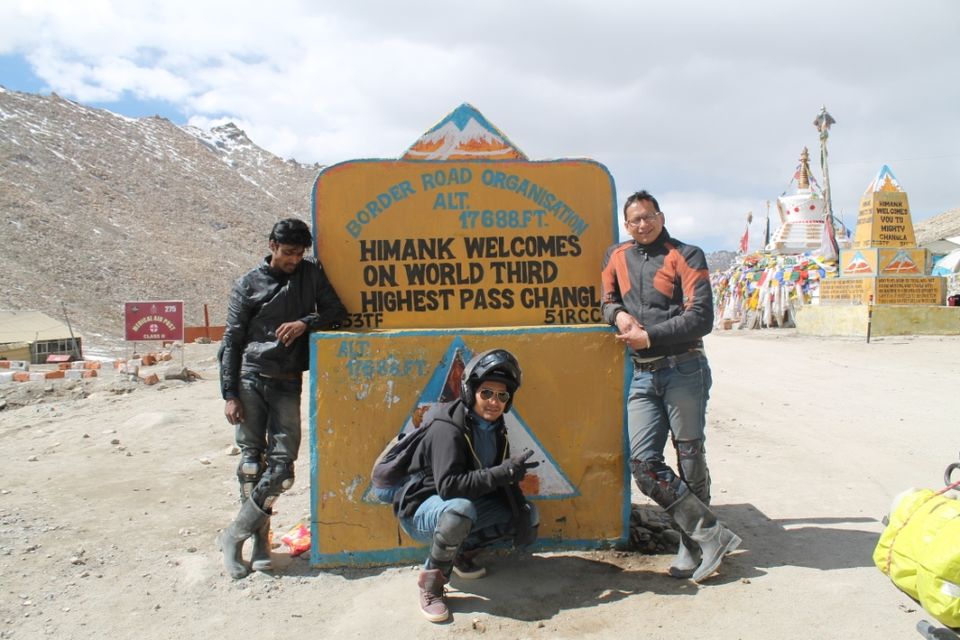 We treated us at a good resto at Leh and rested there at Night.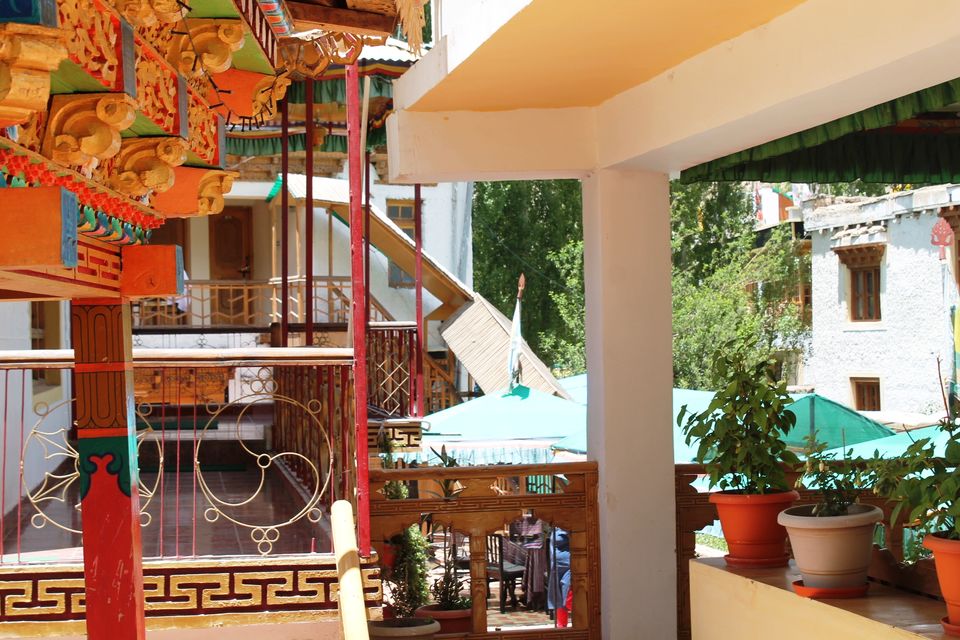 This time we have gone to rest at our pet hotel ( Hotel Chube). Pet because continuously three year, we have been staying there only. Good Hotel, Great Staff, amazing hospitality.
Last night treat was really awesome , which make it hard for us to wake early in the morning. Still we manage to start our jourey from Leh to Sri- Nagar (via Kargil) around 01:00 PM.
We reach a place named Magnetic Hill, where it is anti gravity. Means instead of goig down on hill, your vehicle would go up in the hill.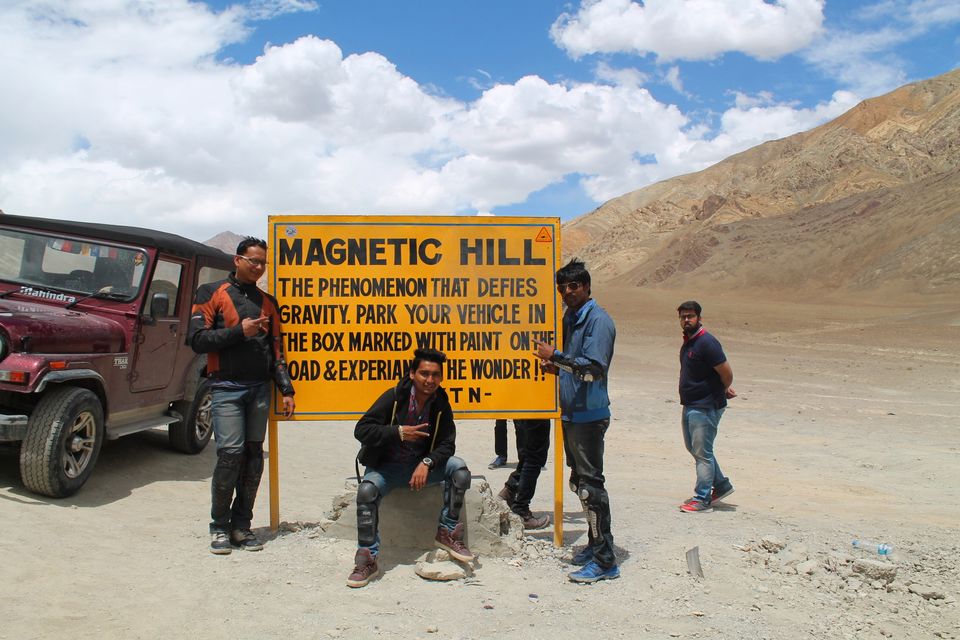 We clicked some pictures during our journey and comfortably reached Kargil.
At first we thought to stay at Kargil itself, as it was already evening, but we decided to continue towards Sri-Nagar, as we wished to stay at Boat House at Sri-Nagar.
At Drass, one guy literally jumed on the road with Ak47 in his hand, in a civil dress. He asked us, where are we heading to, which we replied Sri-Nagar. He insisted us to stay at Drass only as the roads from Drass till Sri-Nagar is poor, and would be risky to cross at night. They generally block the road at night, because it contains "Zozila Pass" one of the most dangerous roads to cross on hills.
I went to that guy and said" Sir, from next time don't jump like this, we were scared like hell, a man with Ak47 at night and that too in Civilian dress. He laughed and replied that he is a Cop, and it is his duty to make sure everyone is safe. So I left him ????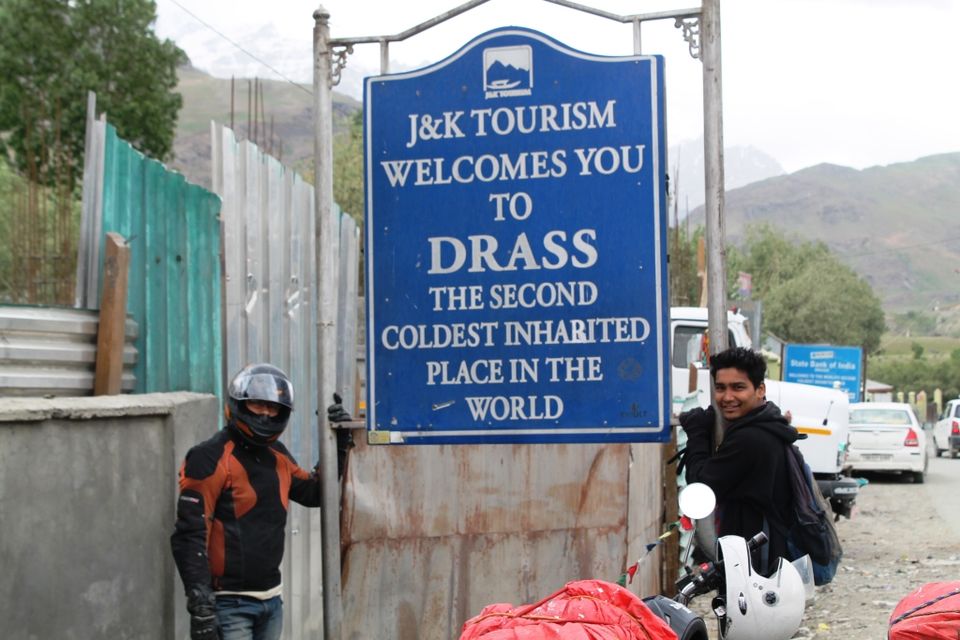 So we stayed at Drass, at a poor hotel. Drass is a very small town but it is the "Second most coldest inhabited place on Earth". That's why we stayed there and spend our night there.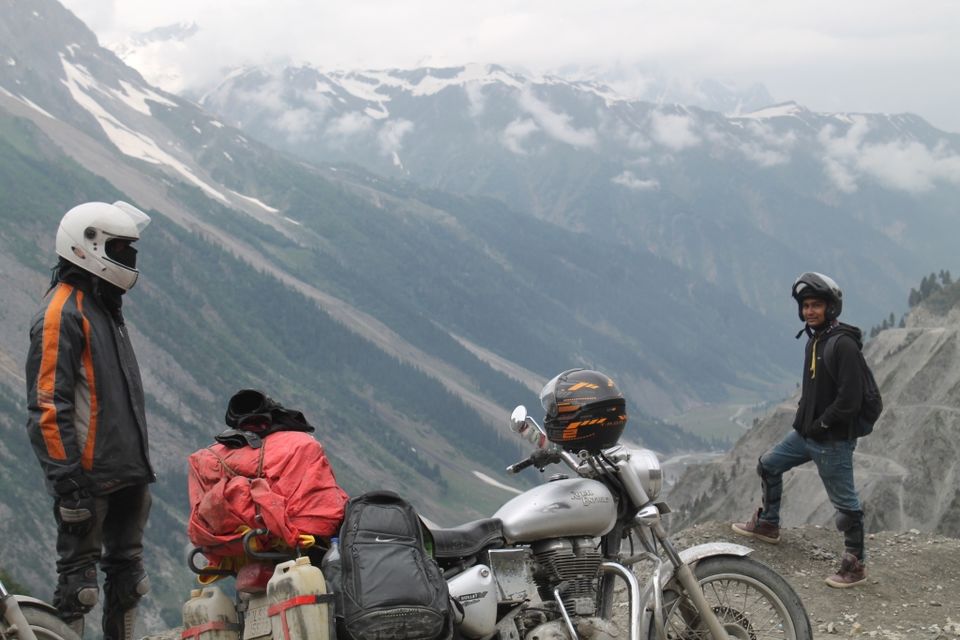 This time we started early, and continued our journey. We really thanked that cop to stop us, because the roads were actually dangerous and would be very difficult to cross at night.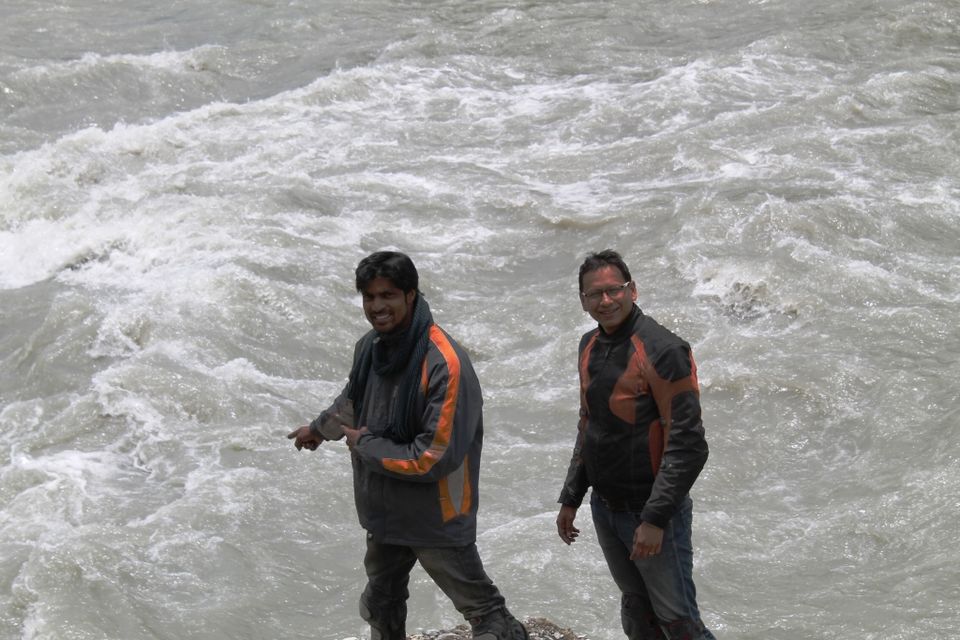 We comfortable reached "Nagin Lake" at Sri-Nagar and rested at "House Boat". First you park your bike at the river bed. Further with small boats (Shikara), you are carried till the House Boat, which is actually in the water itself. Everything was wooded and very beautiful.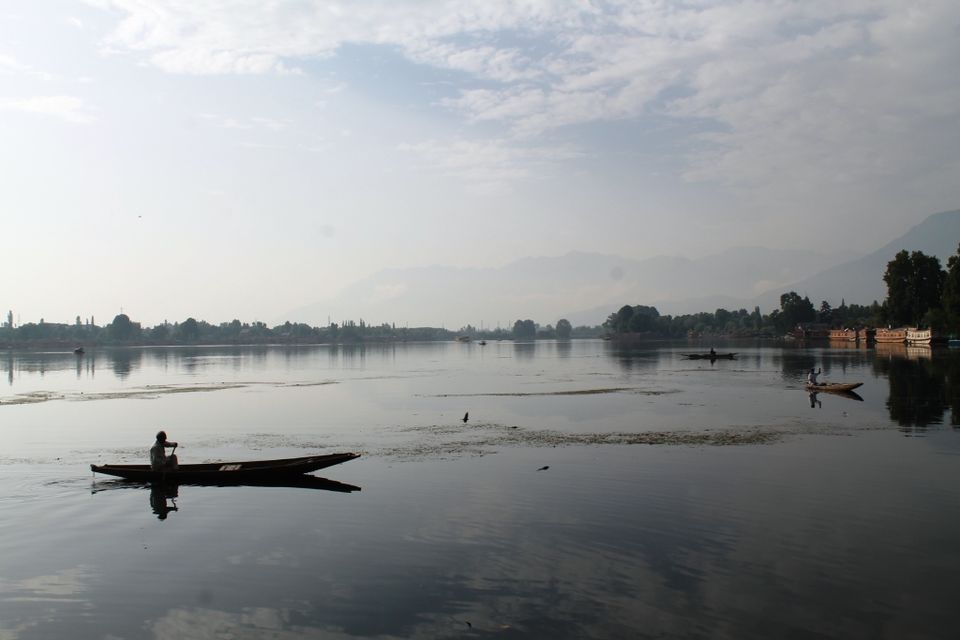 We spend our evening roaming local market of Sri-Nagar, lal Chawk and all.
Around 11:00 PM we asked the House Boat guy to arrange for a Shikara Ride, which he does.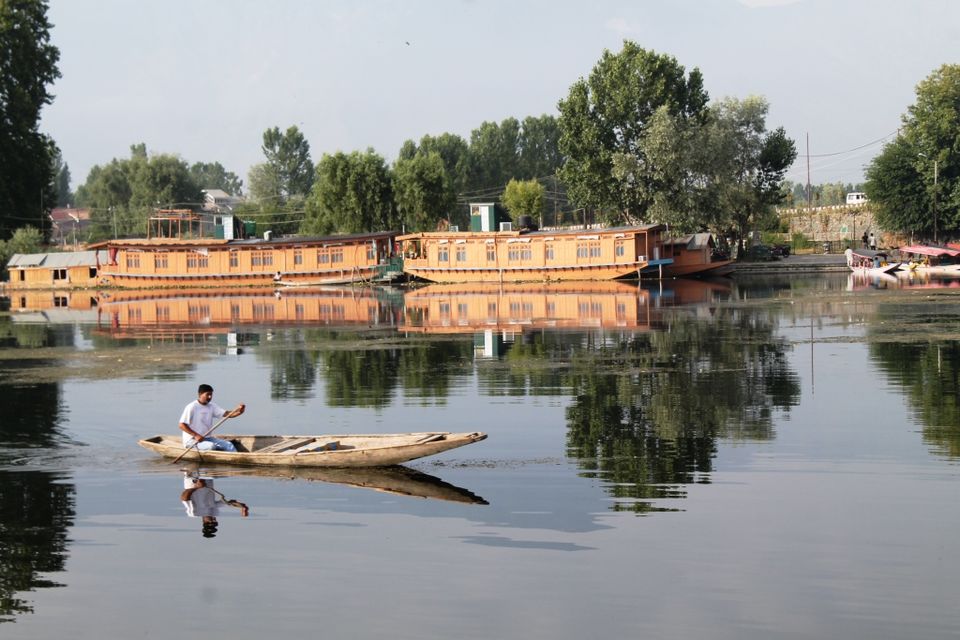 Wow, I cannot explain the peace and hush, dark everywhere; only you can see lights of other House Boats. Calmly Shikara is floating and everywhere there was Hush. We seriously lived one Life that night.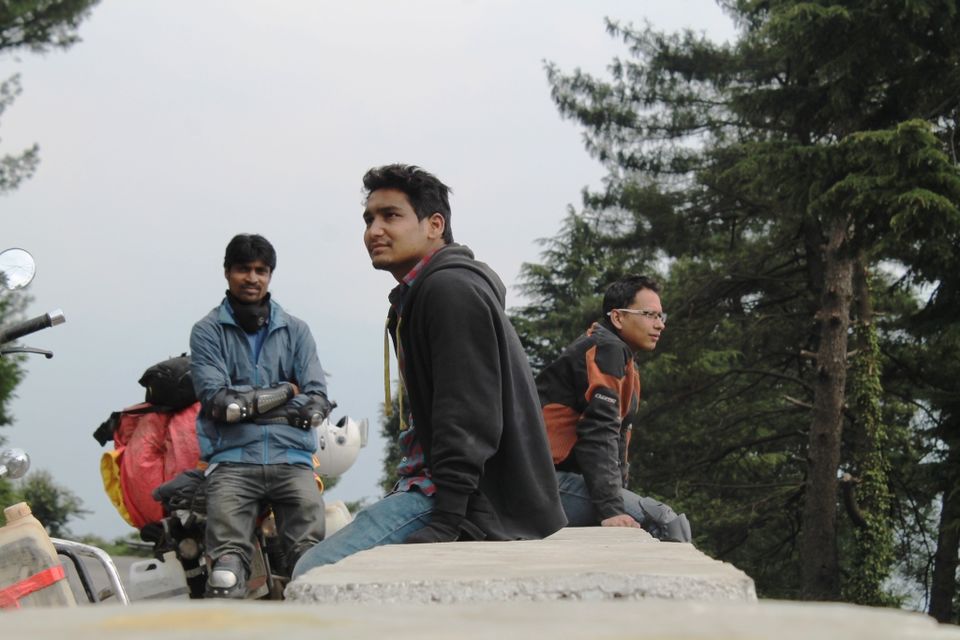 From Sri-Nagar to Delhi is more than 900 Km's and we were adamant that we have to do it.
Leaving Sri-Nagar city was very painful, due to bad traffic. Straight road with two side incoming, still we managed to cross it. Further Hush green forest would welcome you, which is at hill. Then a scary tunnel, and finally Jammu. Further to Ludhiana , Amritsar, Murthal and Delhi.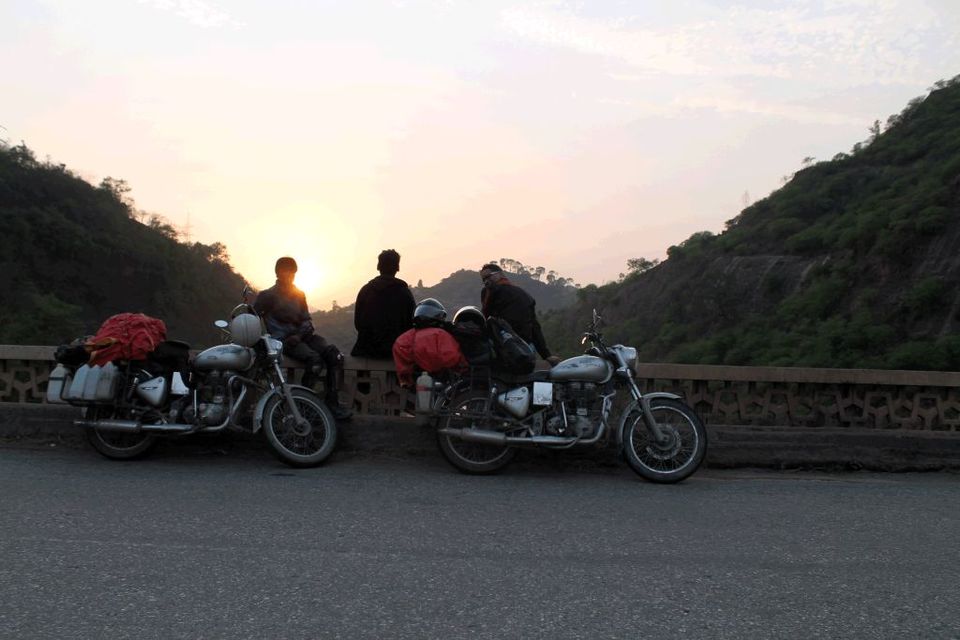 We literally hugged each other once we see the sign board that say's "Welcome to Delhi". Ahh, that was a very happy moment. We reach Delhi, after 23 hours of non-stop biking. 900 Km's in less than 23 hours. That too was a proud moment.
This was one of the most memorable trip of my Life, which I would never ever forget.
All pictures use in this blog has been clicked by me and I reserve all the rights, to display them. If you like the clicks, do drop a courtesy visit to my page Frames (www.facebook.com/shayaan.photograhy).
Frequent Searches Leading To This Page:-
Leh Ladakh Road Trip Packages, Places to Visit in Leh, Best Tour Packages for Leh, Leh Tour Package for Couple from Delhi, Budget Trip Packages for Group to Leh, Things to do in Leh, Leh Holiday Tour Packages, Leh Ladakh Tour Packages Itinerary