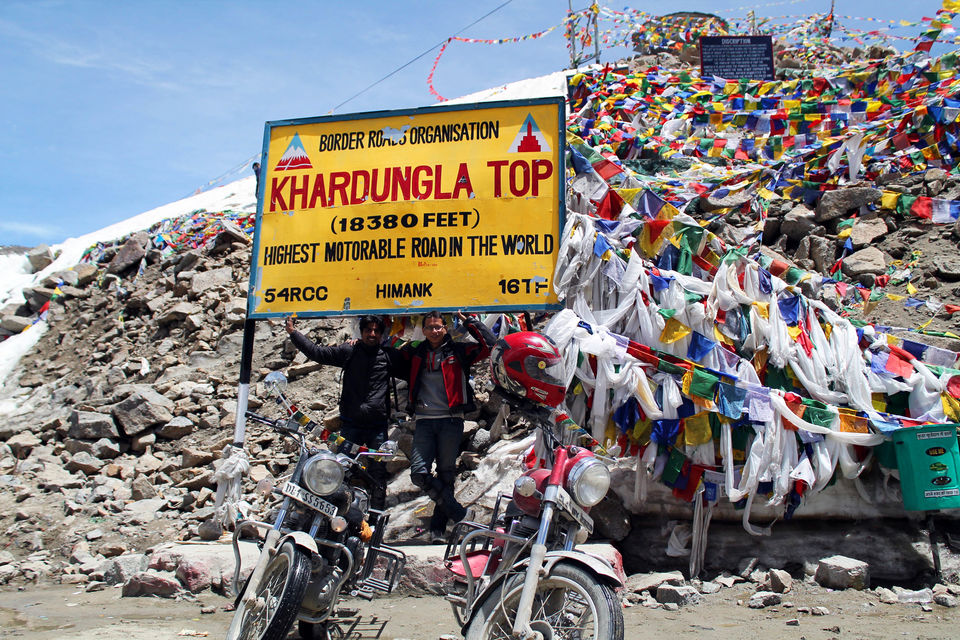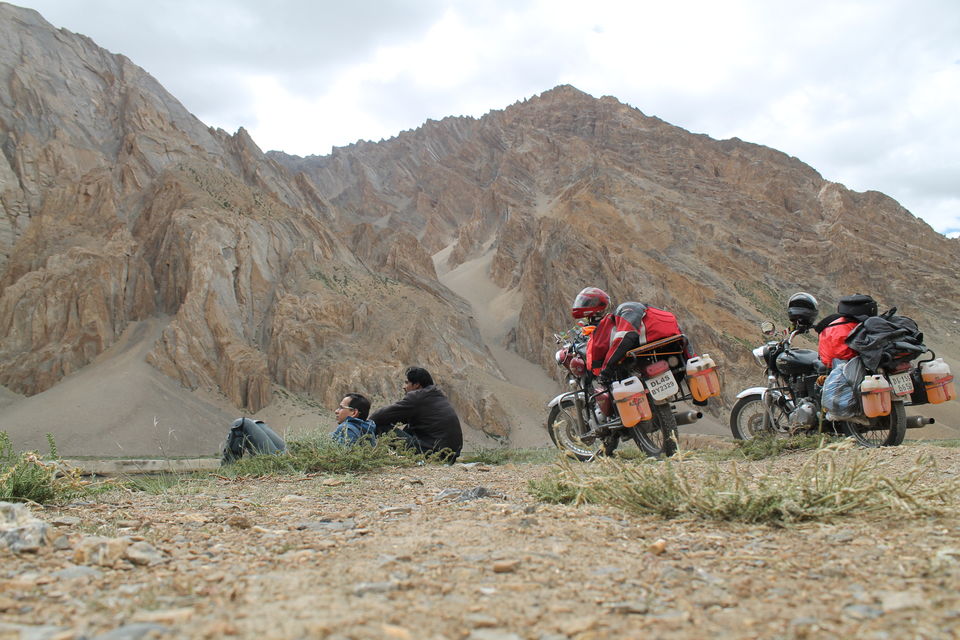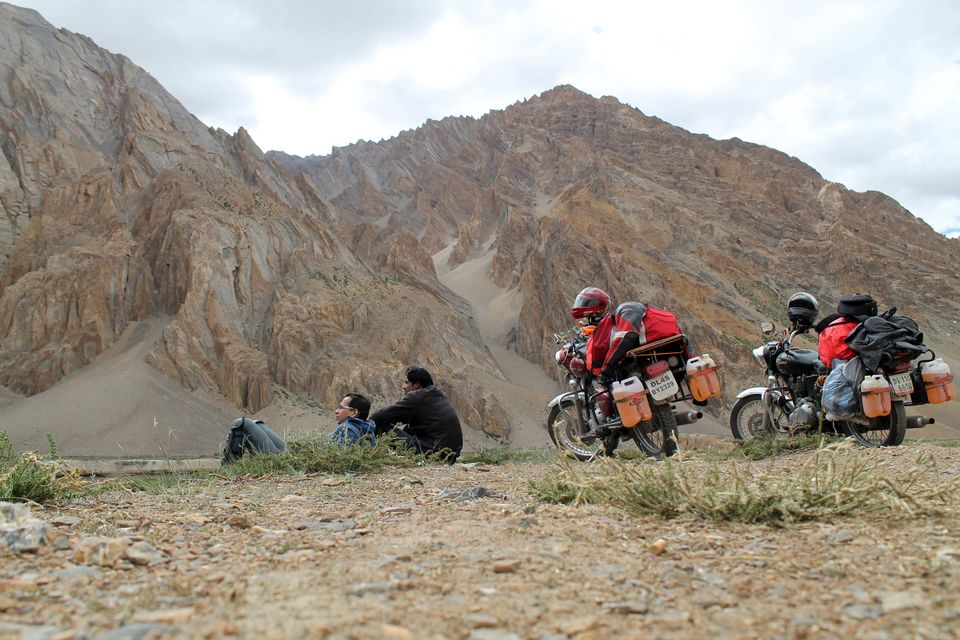 Till Last year (2014), I have heard stories about road trips to Leh. And I badly wish to do it, but never got a chance to do it. One fine day in June 2014, I was discussing road trip to Leh with Himalay (my one fine friend), and he agreed to go along with me. Dates were fixed, few more friends (Rohit, Akshit, Sidharth and Ankit) joined us and we landed to Srinagar, booked a cab till Leh and finally rented the bikes at Leh itself. We had fun, but the real wish was not fulfilled to drive entire journey on bike.
So we planned and planned and nothing materialized. One fine day again I and Himalay was discussing it on phone and date was fixed for July, though I was not very sure because of my work priorities. But he booked his flight tickets till Delhi (non-refundable) and said I am coming be prepared.
And that day came when he was at Delhi. We went to Karol Bagh (Tony Bullet Centre), to rent the Bullet Classic 350. We get the bikes at an affordable rates and on fine 21st morning we started our Epic journey.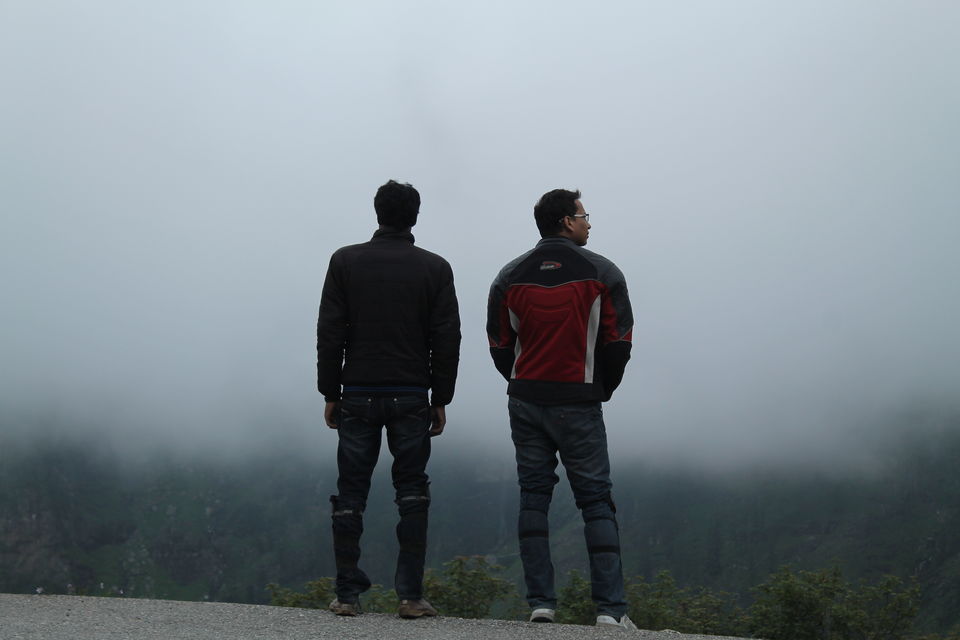 We started bit late (around 02:30 PM) some work priorities and managed to reach Shimla till 08:00PM. We wished to reach Manali in one go but dense fog and bad weather didn't allow us to go further that night, so we have stayed at Shimla that night and early morning started our journey to Manali. During the journey till there, we found few beautiful waterfalls and few river streams.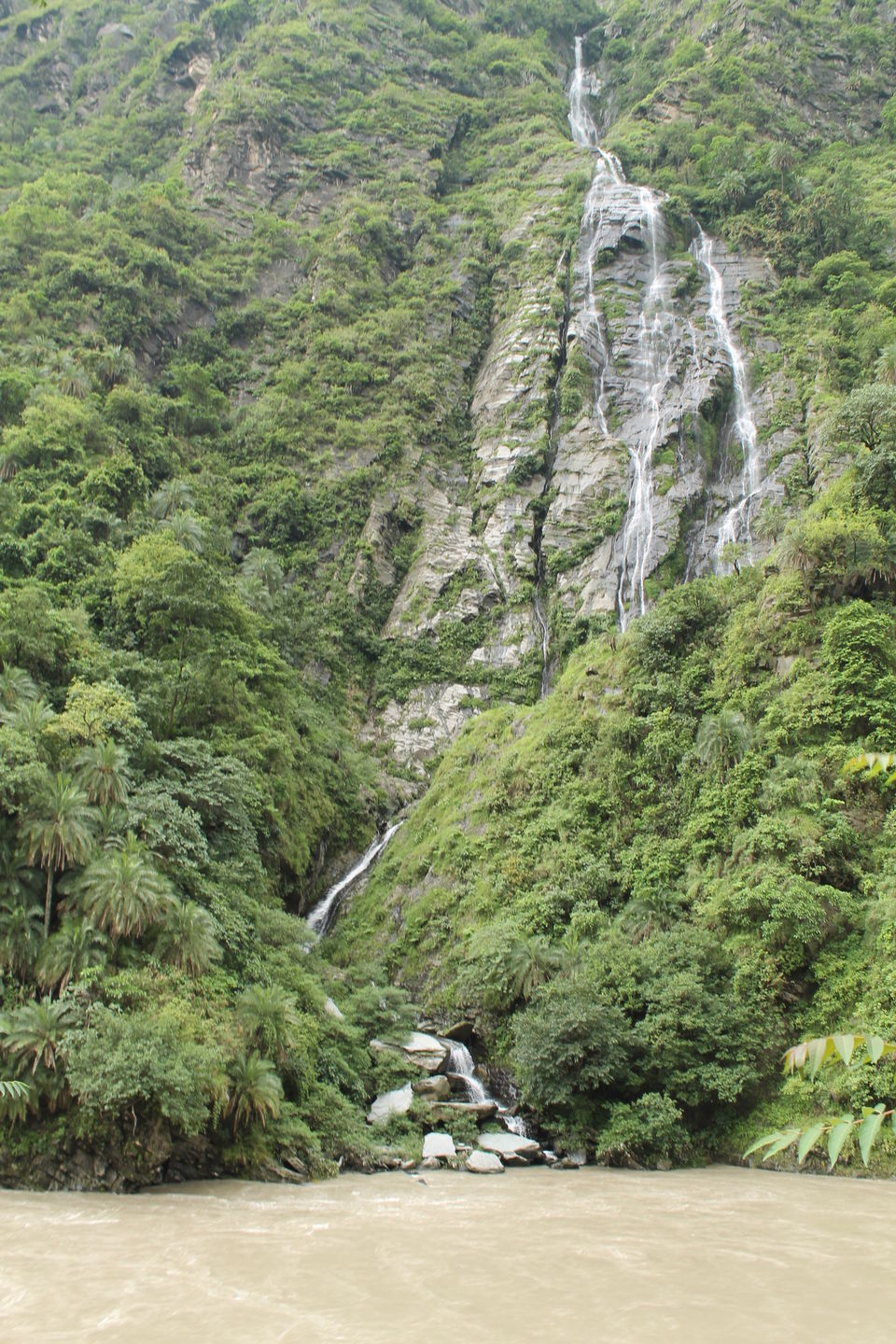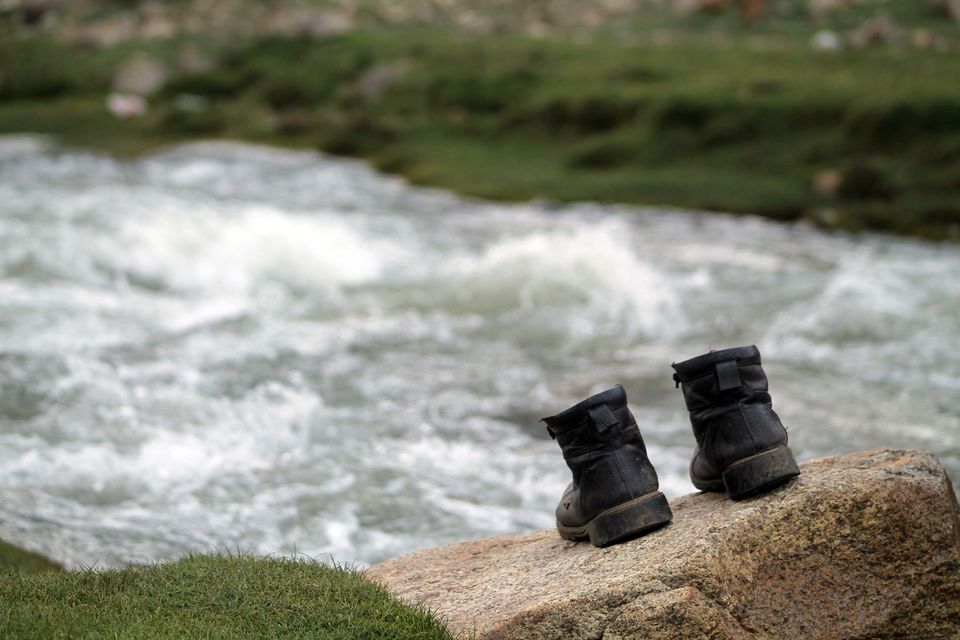 Luckily we found one authorized Royal Enfield workshop, where we have made our bikes real perfect in just few hours.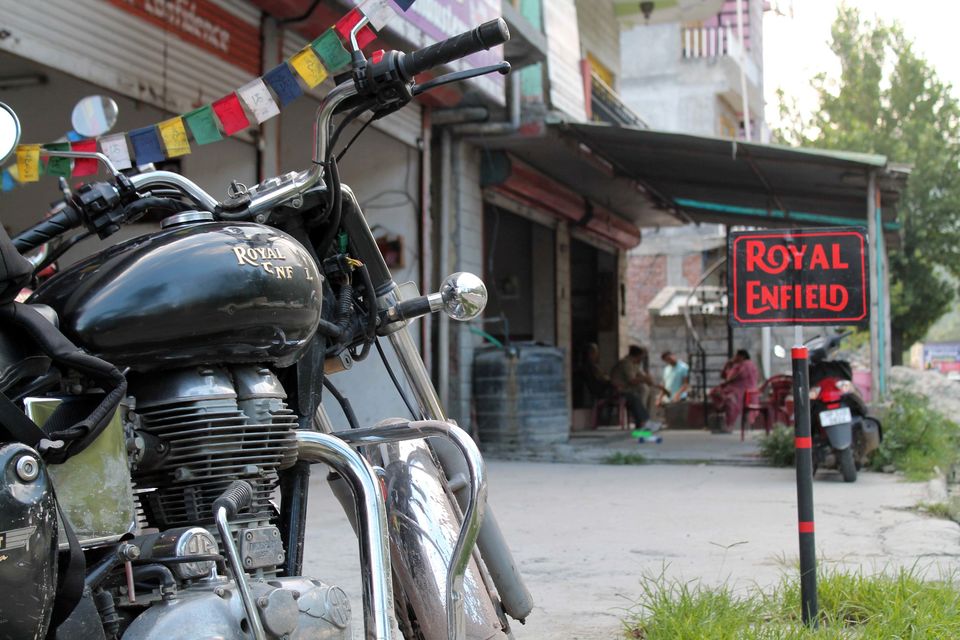 Till late evening we reached Manali and got to know that to continue our journey till LEH, we need to take permission from SDM office LEH, which opens around 10:00Am. So we have rested that night at Manali at a very affordable hotel.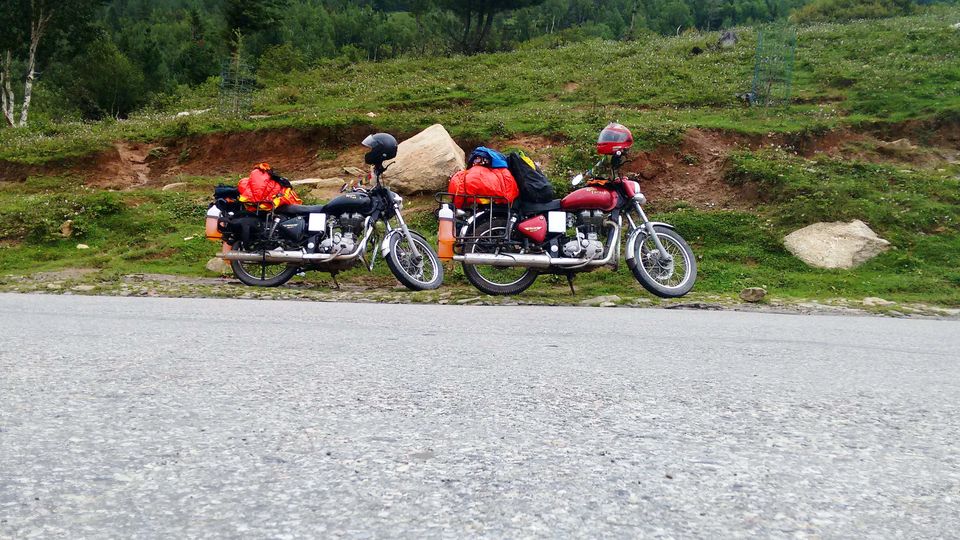 You just need to go to SDM office, along with a filled form, which is being provided for FREE by nearby local Photostat shop (near the SDM office). Along with form they take photocopy of your driving license, Pollution papers and RC. After submitting it to SDM office they give a stamped Slip to you with your vehicle details in it, which is further being checked by few checkpost in the way till LEH. (Without that slip you would not be allowed to go even till Rohtang Pass.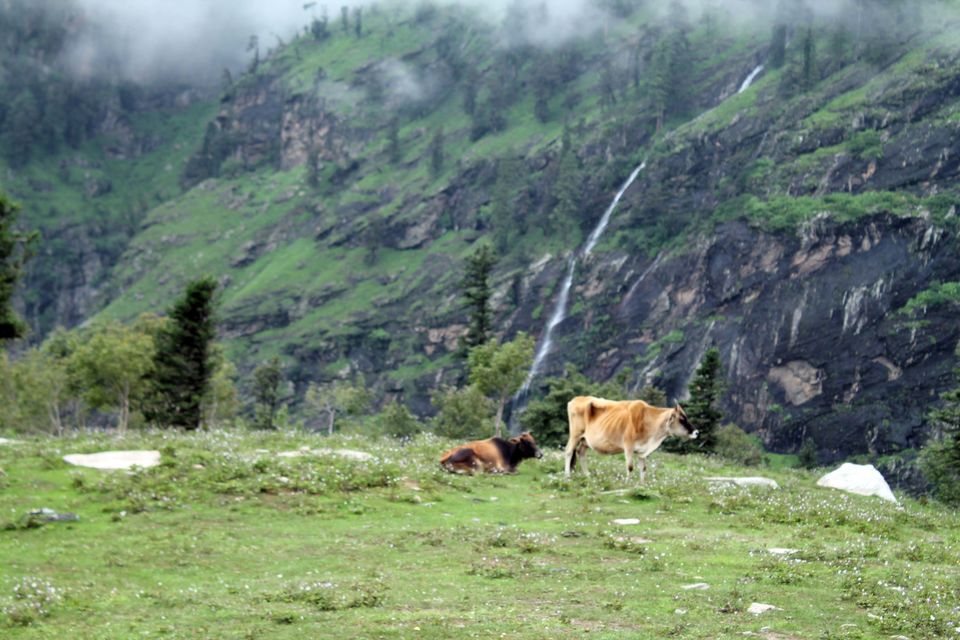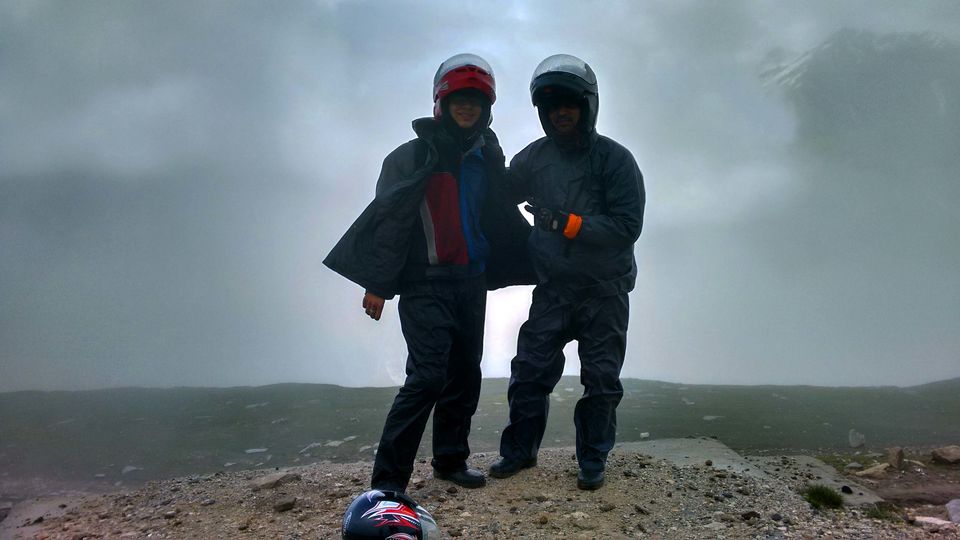 We managed to get it in 2 hours and started our Journey till Leh around 01:00 Pm.
Till Manali roads were smooth and manageable, but just after Manali the actual ride seems started. Which was followed by heavy rains (Raincoats, warm socks/ gloves, and plastic sheets are essential to cover you and your luggage).
Rohtang Pass was closed due to bad weather, hence there was no tourists, only few alike us. Rohtang Pass is actually a pass at higher altitude and hills are covered by snow, on the roads you can easily witness water passes which came on roads due to melted ice.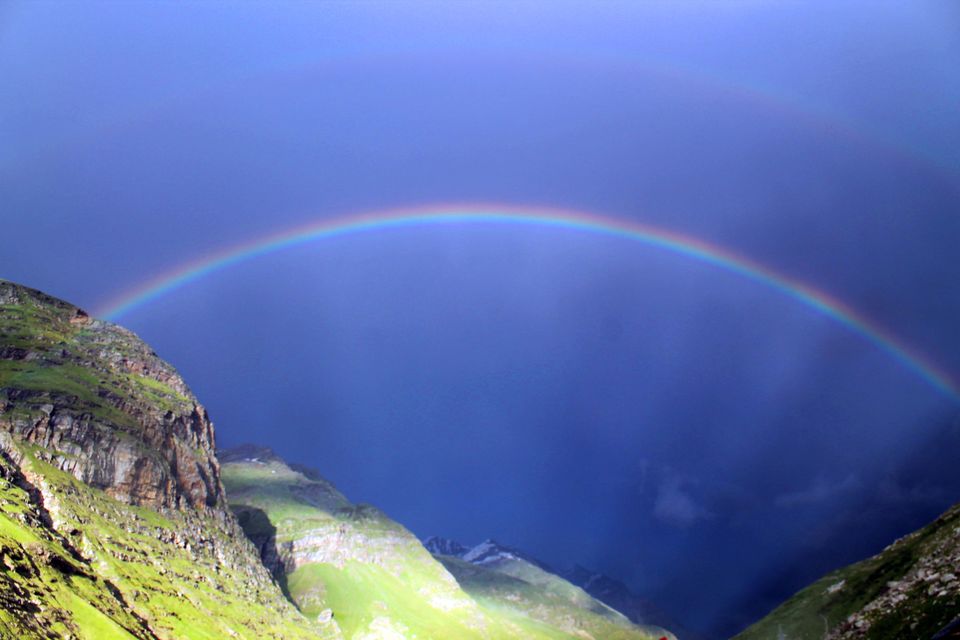 We rested after few Kms. from Rohtang pass, then rain stopped and cloud offered us a beautiful Rainbow. We feel very motivated and enthusiastic after seeing this and continued our trip.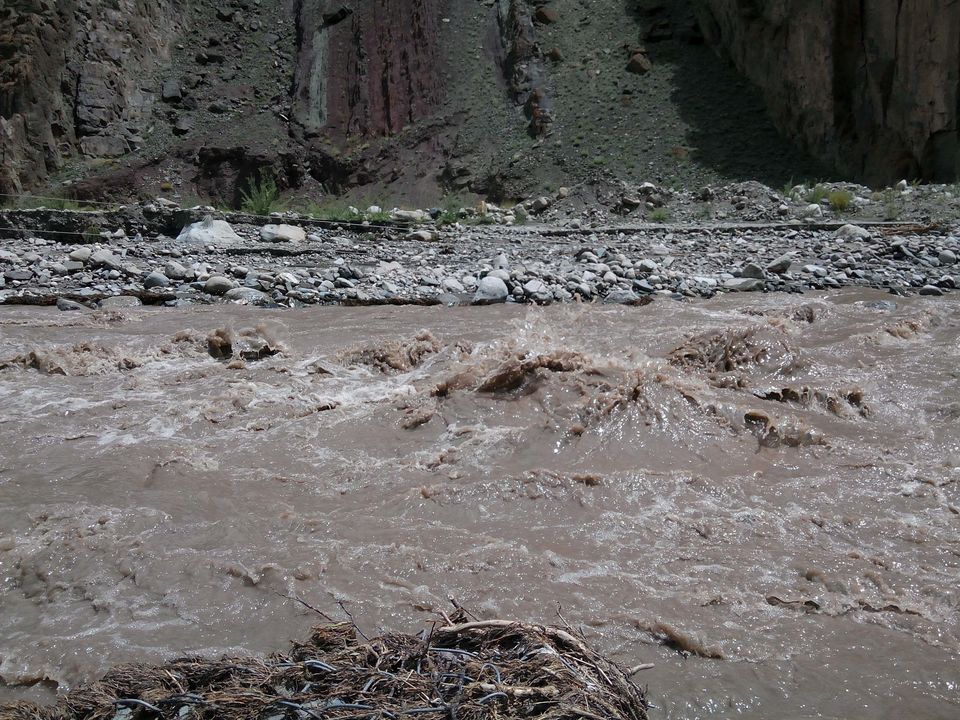 Our Plan was to reach Sarchu and rest for a night, but bad roads didn't allow us to reach there at time. Further locals informed us about a river pass just few kms before Zingzingbar Cafe, which is dangerous to cross at night. (at early morning the water current and volume is less at the passes, but starting from afternoon till late night, the flow is always high).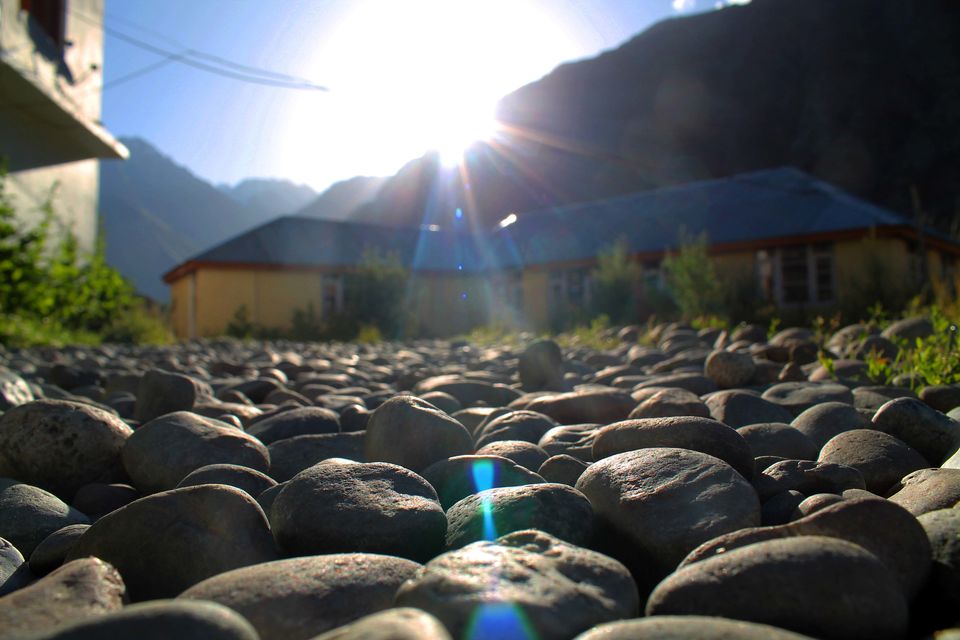 So we stayed at Jispa which was a small town few kms before that water pass and stayed at a small Hotel with lovely view and hospitality till night.
Early morning we left Jispa and prepared for that water pass. OMG, do we actually need to cross that, we wished that we had an other option. We observed the road and watched other vehicles passing that water pass. Water current was very high, secondly if you slip by any mean, you would fall from hill along with the water current flow.
I won't tell lie, yes I was bit nervous, but was adamant that I can do it, bike started and Himalay insisted to do it first. He crossed the water pass at one go, and helped me to identify the actual way to pass it. Then I have crossed it safely. Most of the Bikers are wet, while crossing the pass, so everyone rested at other side, chatting, helping others etc. etc.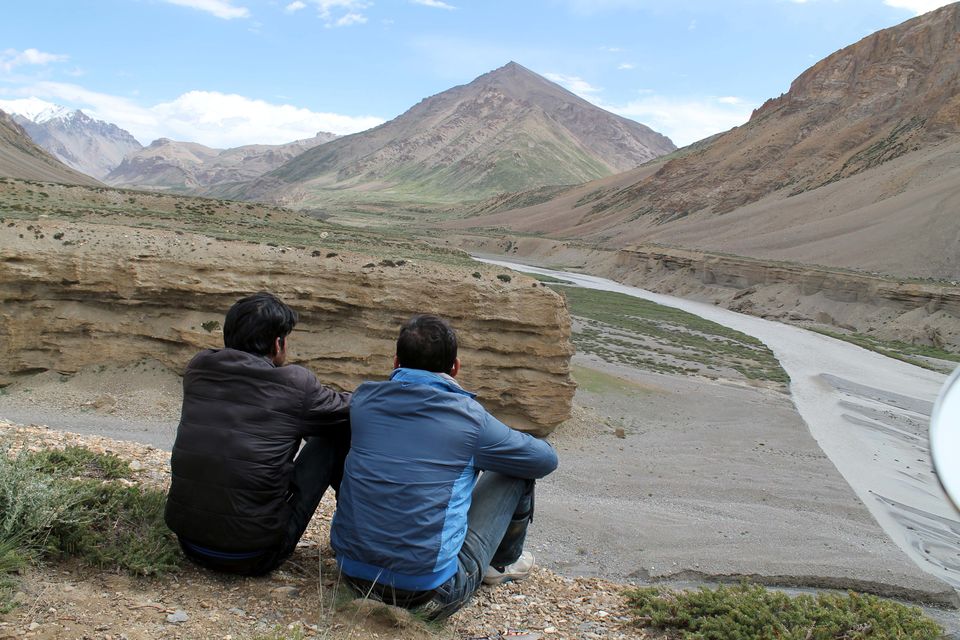 We continued our journey and suddenly felt like it was heavy rain but then realised that it was snowfall, then we reached whisky naala, which was washed away by strong water current and was being repaired by Indian Army. We two along with other Bikers helped the Army to make it sooner. After few hours again a road was washed few kms before Pang. We waited till the road was prepared by Indian Army (Border Roads Organisation). Road was full with thick wet Muds and due to lack of oxygen there, even crossing the roads on bullets was difficult, so you need to manage upon frequent gear shifts.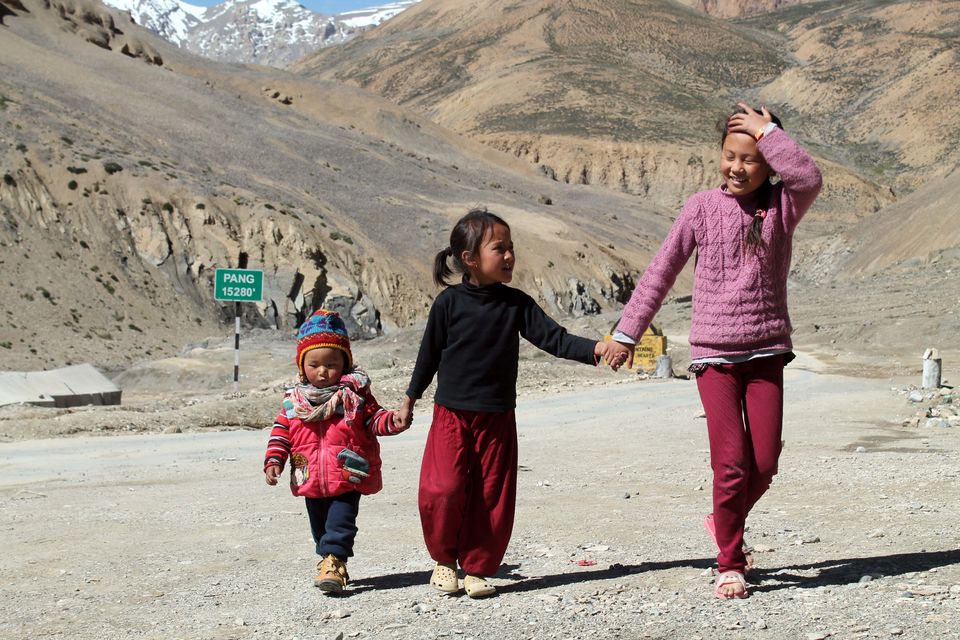 Tired we managed to reach Pang and decided to rest and spent the night at Pang only, since it was dark. We stayed at tent there, and trust me it was cold like anything. We have never felt that cold ever.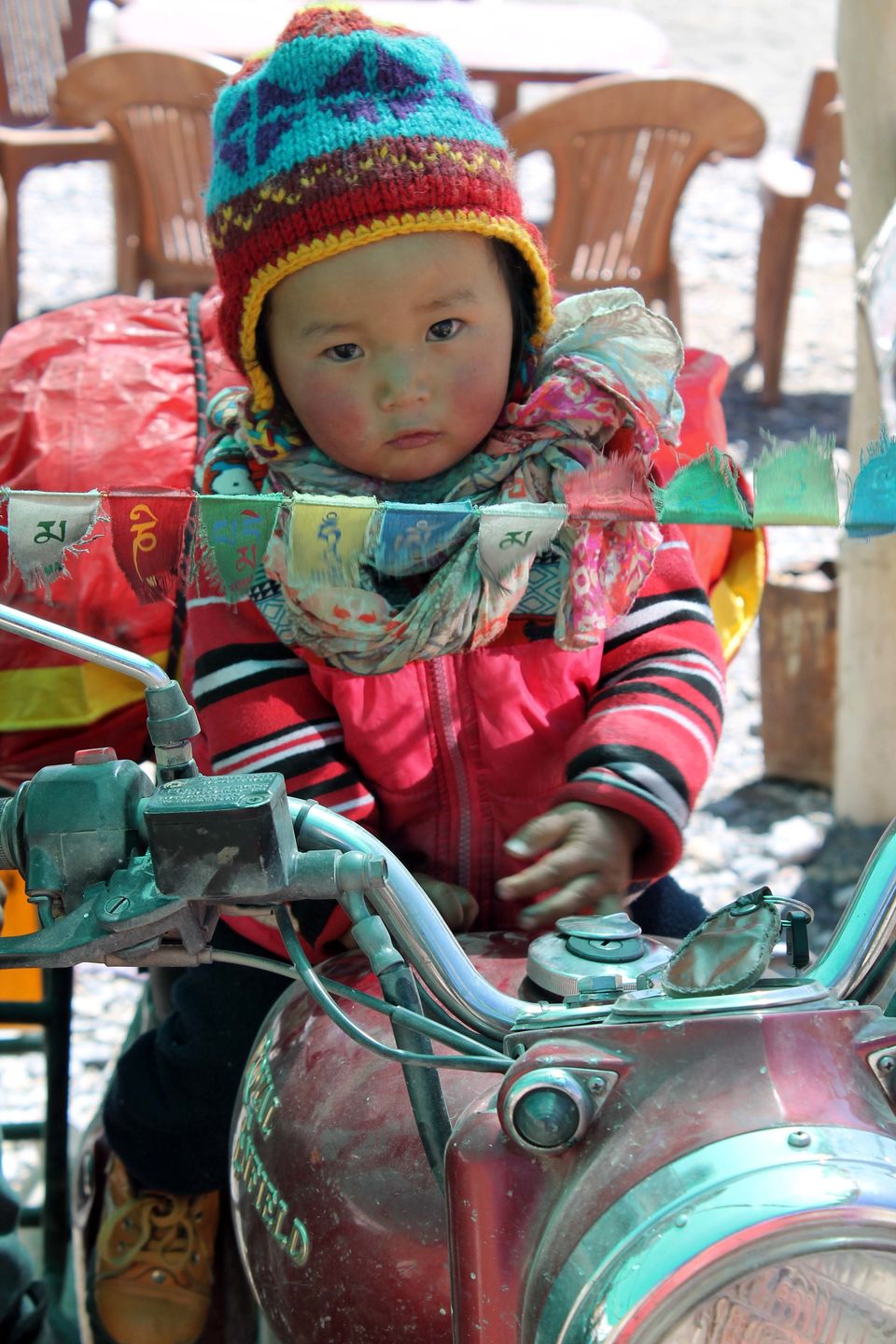 Next morning we left Pang and continued our journey. And during our way we found a place named Changla pass and the sig board says that you are driving on Second Highest Motorable Road in the world, we really felt proud and motivated.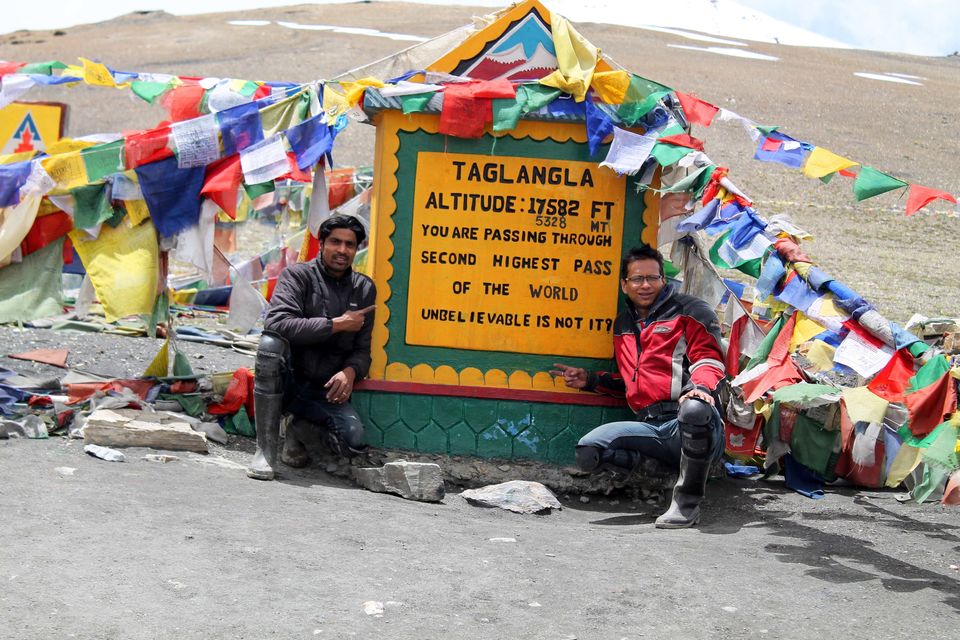 We wished to reach Tso Moriri lake, one road from pang goes to Tso Moriri lake and another leads to Leh. We thought of going to Pangong Lake after Tso Moriri and further we would reach to Leh. But unfortunately after riding few hours on real bad roads towards Tso Moriri, we were stopped by Army, as roads were blocked due to heavy water passes and landslides.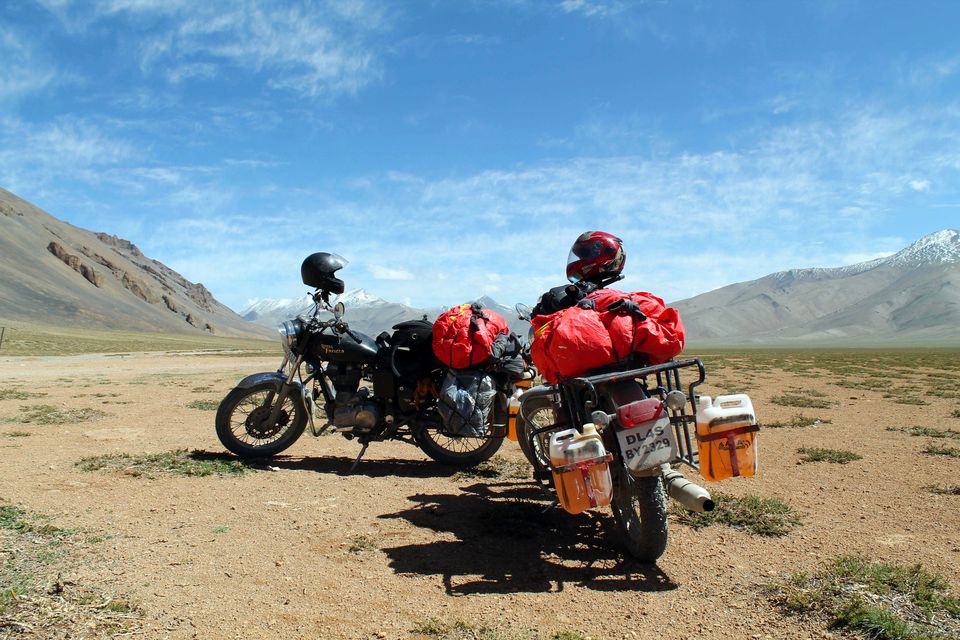 We returned back and reached Leh, on the same Hotel we stayed lat year (Hotel Chube - Chube Road). The hotel is really nice with amazing hospitality.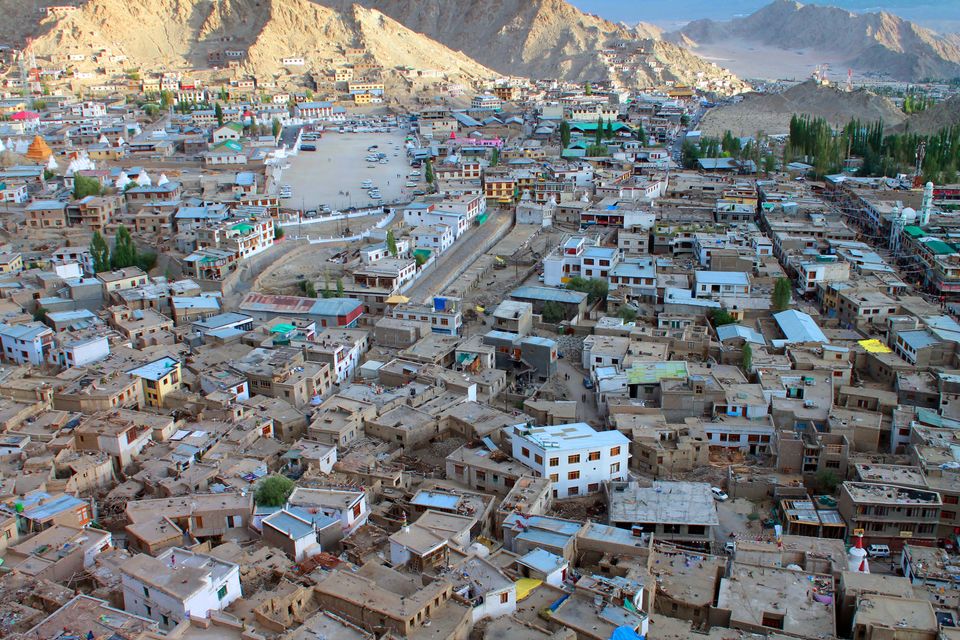 Next morning we went to the place, on those roads which has actually made Leh famous. Highest Motorable Road in the world- on 18380 feet - Khardungla Top. We sat and relaxed there and found a board which says that if you stay for more than 20 minutes at this place, you can feel sick. Reason is simple, the Khardungla Top has insufficient oxygen, and some people witness heavy headache, breathlessness, uneasiness, sick etc. etc. I have heard people saying that Leh has only 23% oxygen and Khardungla pass has only 7%.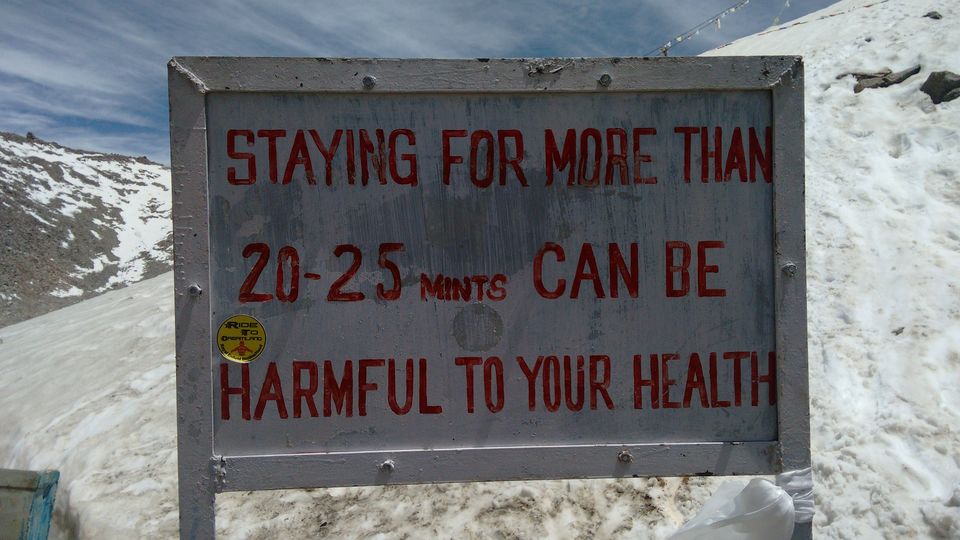 Touch wood, we didnt felt anything like these, and continued our journey till Hunder and Sumer. Some water passes on the way was really scary, but we have crossed all the passes very safely. These are places after North Pullu, where if you wish to return back to Leh, you need to cross that check post before 04:00PM or else they wont allow you to return back to Leh. We managed to return before that and reached Leh till night.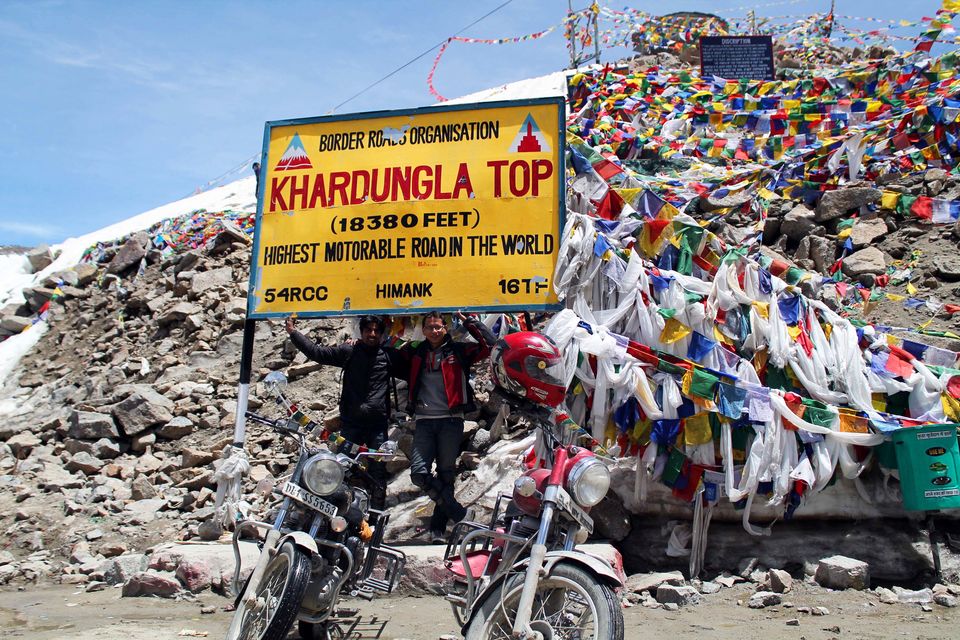 The view was amazing, with one side hills were covered with snow, hard ice and on right handside a shouting river. Roads were really bad, and gave us a hard time crossing them.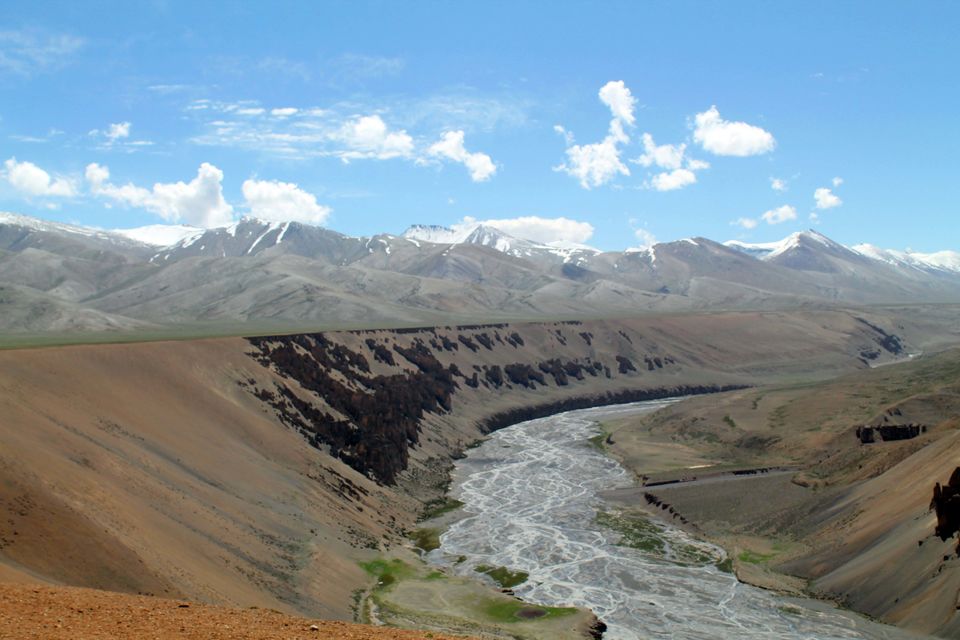 Next Morning we started our journey to Pangong Lake. Last year the roads were really good, so we were under impression that it would be easier than Khardungala, but we were wrong. The roads were worst. Regular melted ice, muds, stones and dust across were making the roads very difficult to ride. But Slowly and steadily we continued our journey.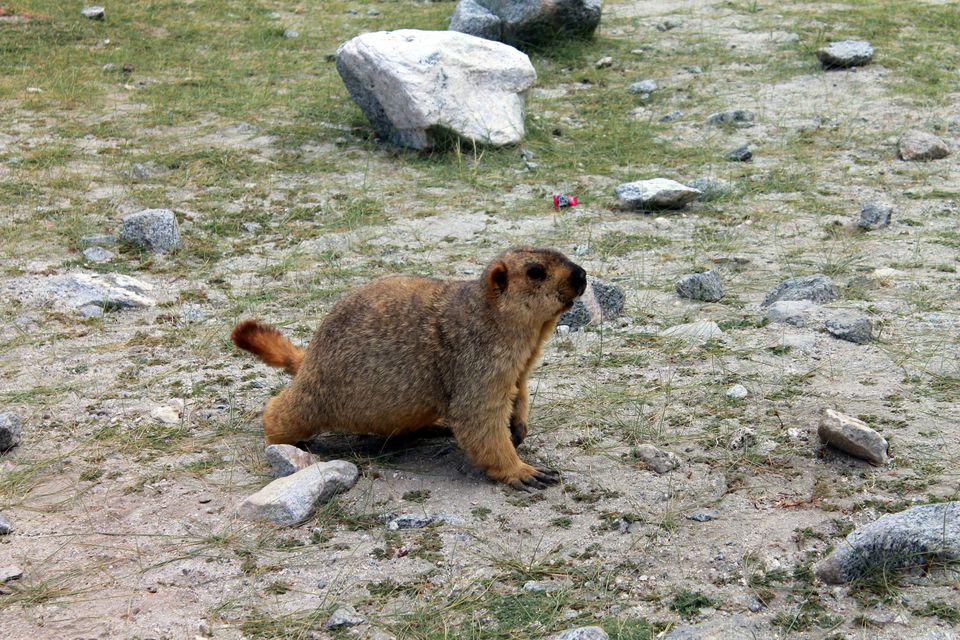 On the way it one sign board said Wildlife Sanctuary and protected species. We stopped and found giant side rats (Himalayan Murmut). They are very cute and friendly creatures, they would even come very close to you.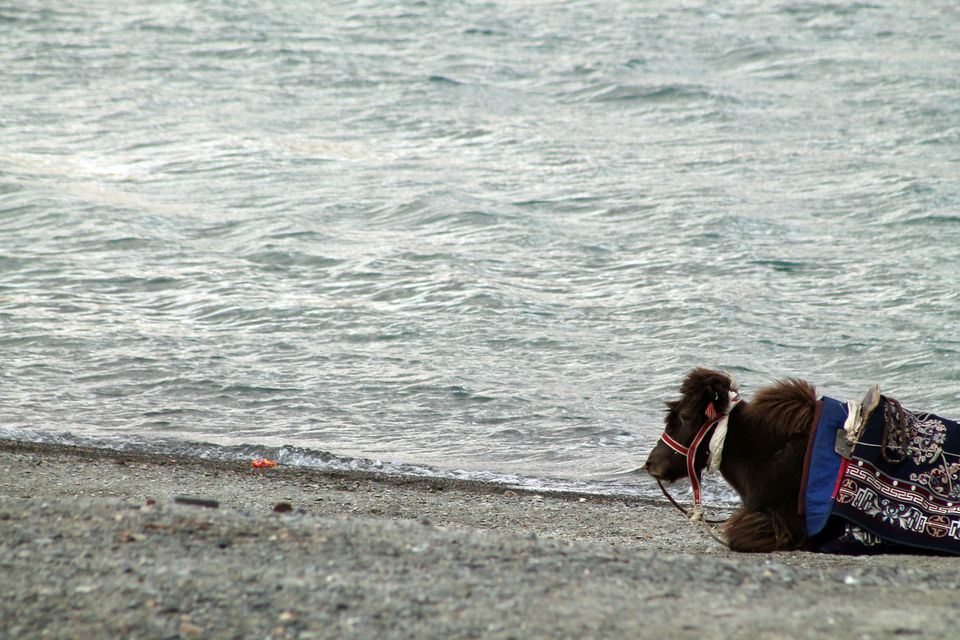 Late afternoon we came across a sign board which says that first look of Pangong Lake, ahh it was beautiful. We reached there and rested along the lake shore.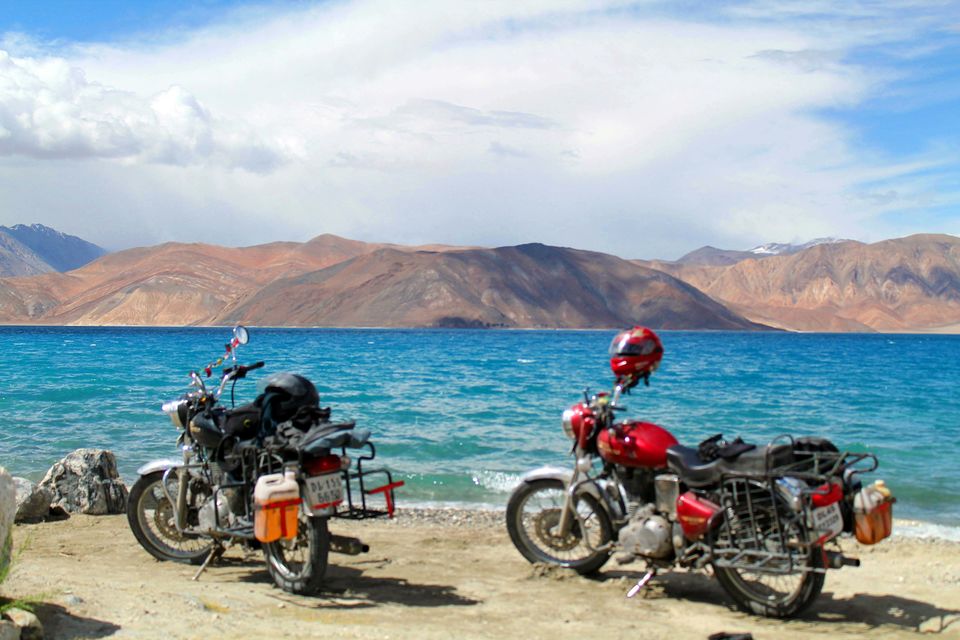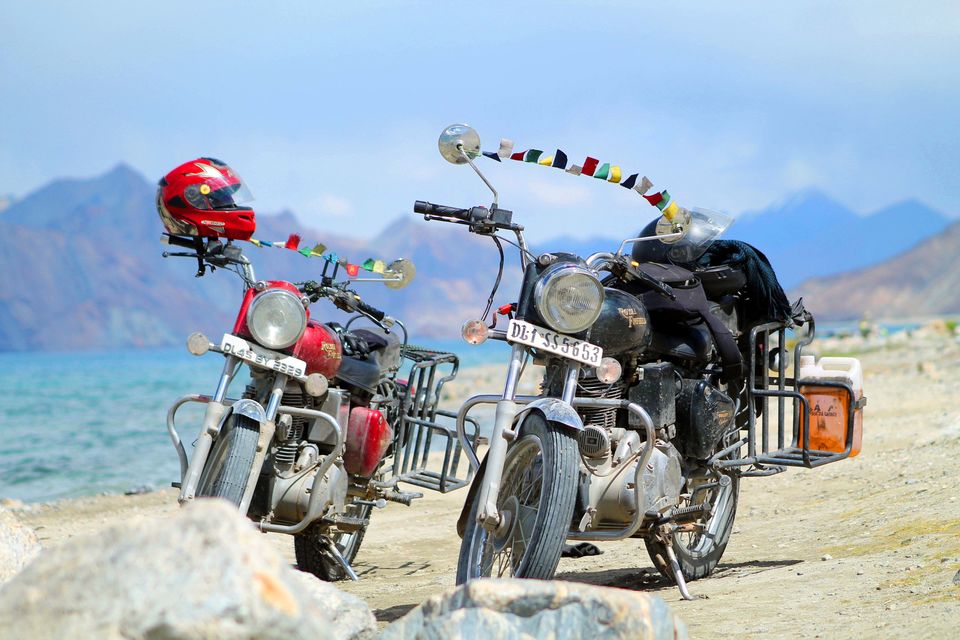 There are tents and many accommodation facility, but we had no plans to stay and wished to returned back to save one day.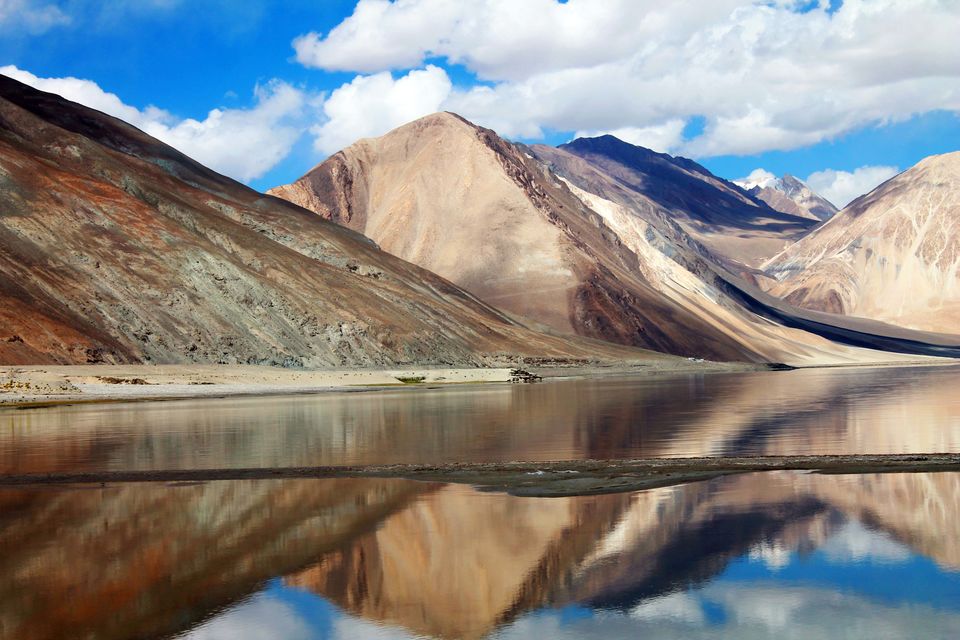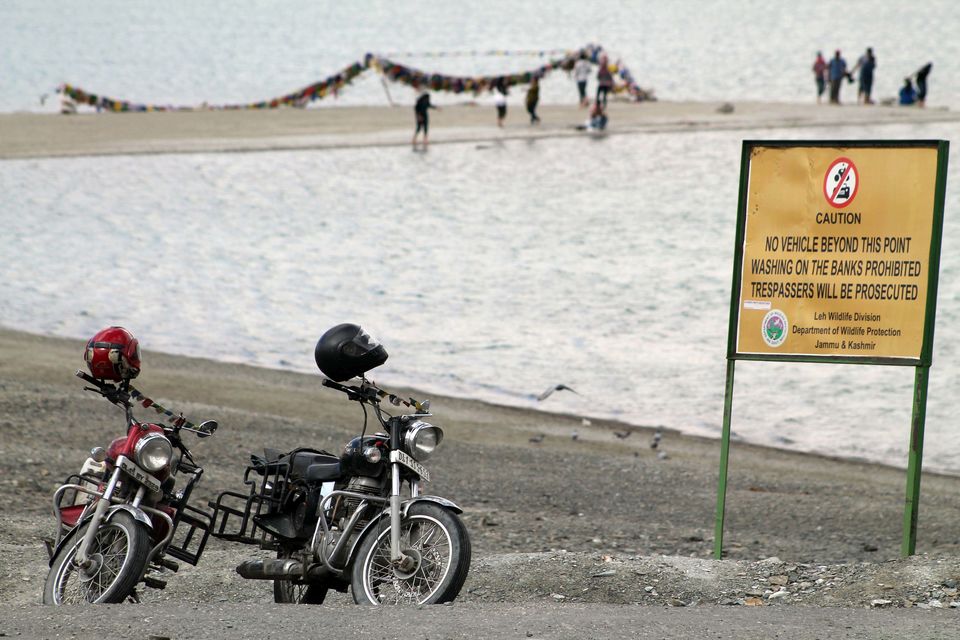 Heavy snow fall welcomed us along with rains. We also felt hard ice shower. Due to heavy rain the water passes on the way really looks scary, some were like crossing and entire river. And the base roads were slippery pebbles. Wet and tired we managed to return back till Changla - 17688 feet high and is World third highest Pass.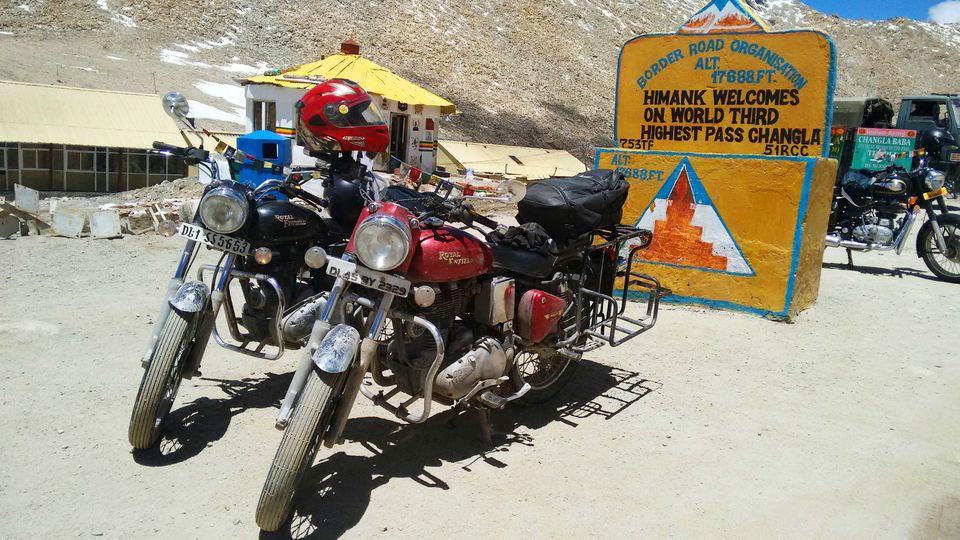 There was a small covered cafe were we rested. The temperature at that given point was -2 degree as being confirmed by a local army officer. Yes I can feel the cold on our wet cloths. We rested till rain stopped and managed to reached leh till late evening. Just before reaching Leh, we have also seen Dalai Lama, riding inside a car, who was there for few days due to some occasion.
Next morning we started our journey till Kargil. On the way we found Magnetic Hill, which is famous for Magnetic Pull of vehicles, doing something which is actually anti gravity. Rain welcomes us again on our way, but we managed to reach Kargil before dark.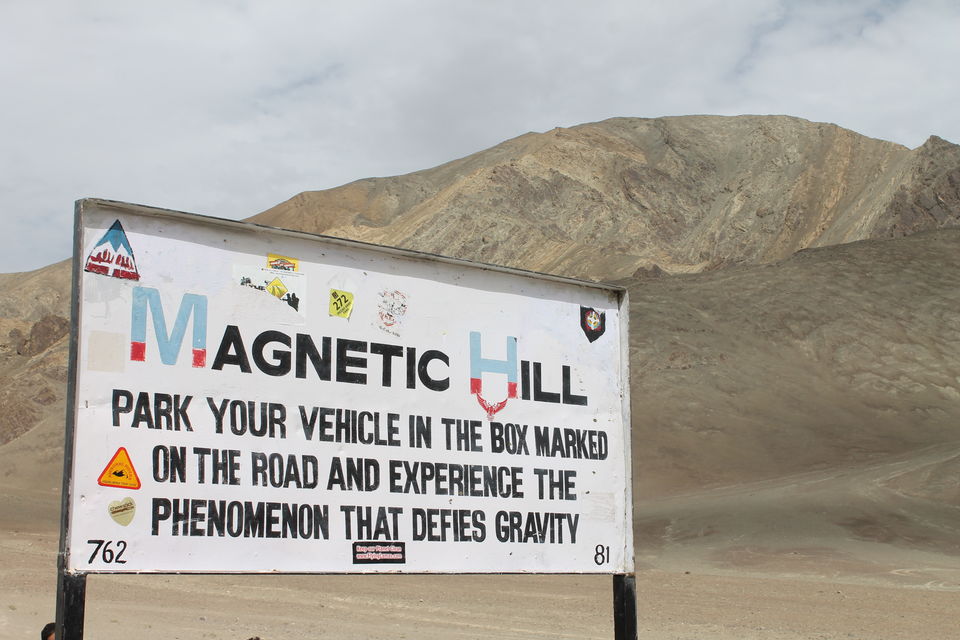 We stayed that night at a hotel at Kargil, watching LOC Kargil (2003) movie. We thought that it is actually a good place to watch that movie. I know it sounds stupid, but we felt patriotism and felt proud of Indian Army.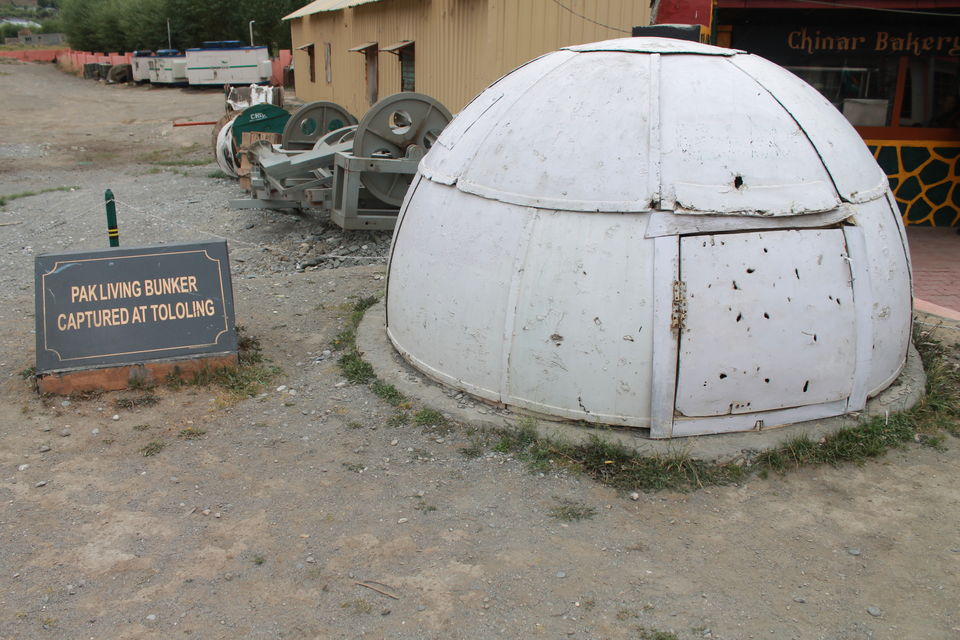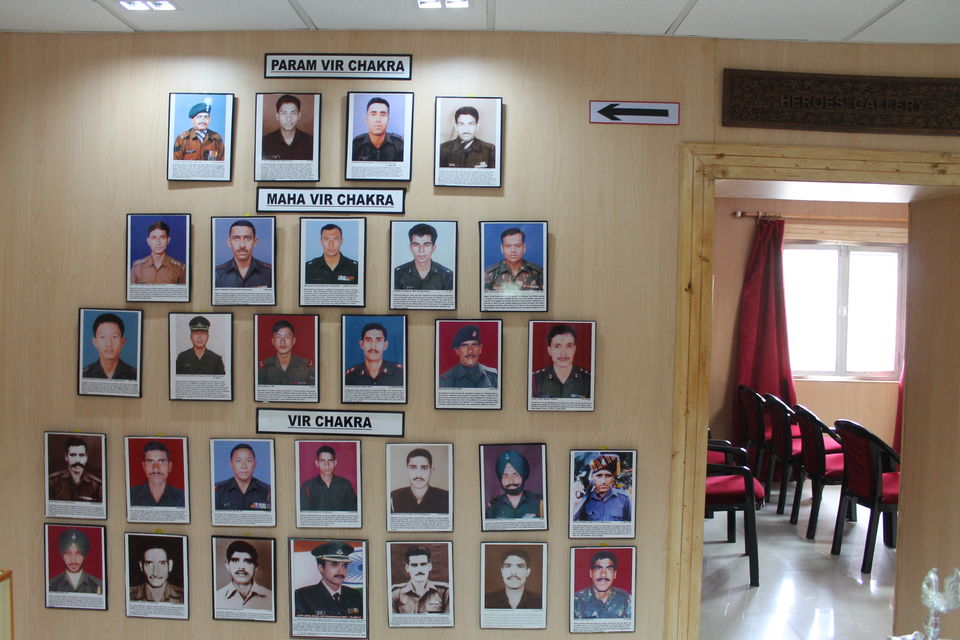 Early morning we quickly checked out and reach Kargil War Memorial. This war memorial is built by Indian Army contains left overs of weapons, dresses, ammunition and entire story of brave army who fought for Nation. We two felt really really patriotic after reading all those stories, We felt proud Indian and continues our Journey towards Srinagar.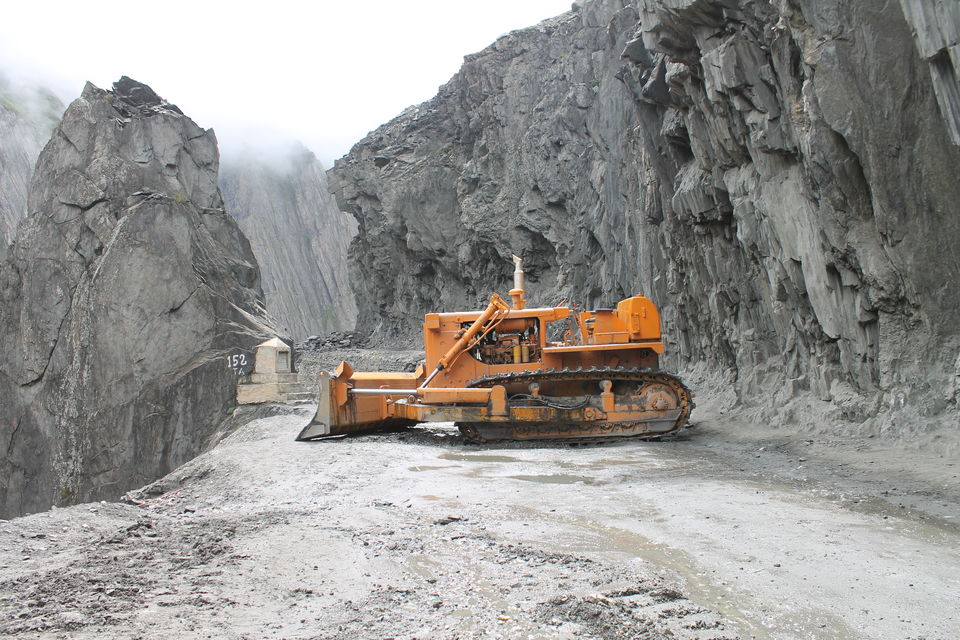 It was again raining when we were crossing Zojilla pass, one side of the roads were blocked, and we all vehicles were stopped two time on the way due to heavy landslides. After few hours we managed to reach Srinagar. It was afternoon and we thought to make it till Jammu, since the roads were really good.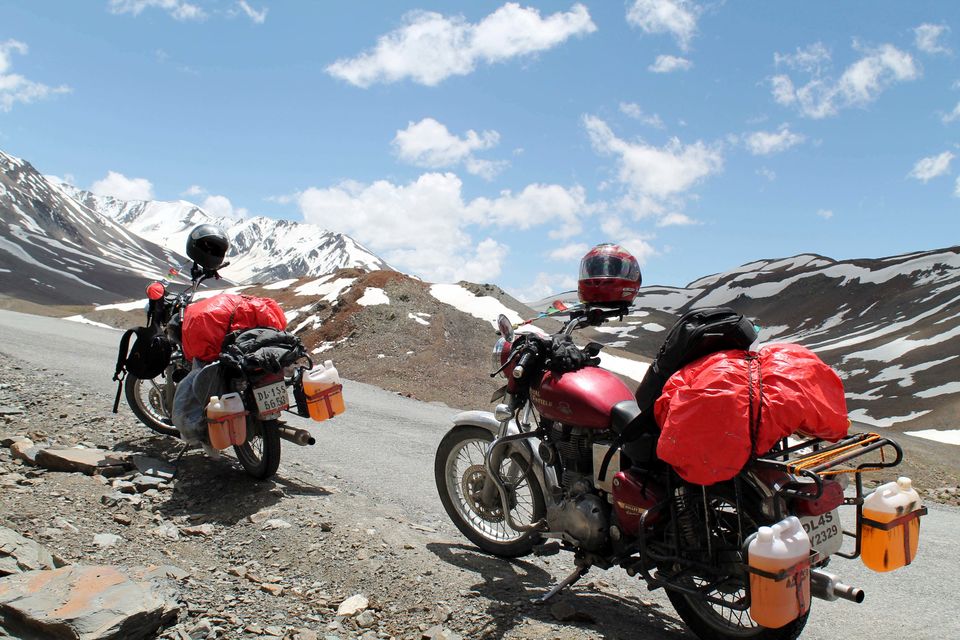 But we were wrong though roads from Srinagar to Jammu are ok types, but traffic is heavy. It was late night and we were still trying to reach Jammu.
When we fail to find any hotels on the way, we spend our entire night at one small dhaba, just lying down at table and chair. Next morning we take a bypass road (shortcut being explained by Dhaba person). There was hills and hills and hills but no population and the roads were surrounded by jungle.
Till afternoon the surrounding remains like it and then a small village came, one road crossing and we were on Chandigarh National Highway.
We reach Pathankot and further till Chandigarh Late night. We stayed at a friend place (Abhishek), who showed us Chandigarh really well ;)
Next day afternoon we started and till evening we were resting at Delhi.
Our bike showed more than 3000 km, We have been to World 3 highest (First, Second and Third) highest Motorable roads, We have stayed at world most coldest inheritant city in the world (Drass). We seriously felt proud of completing the circuit safely.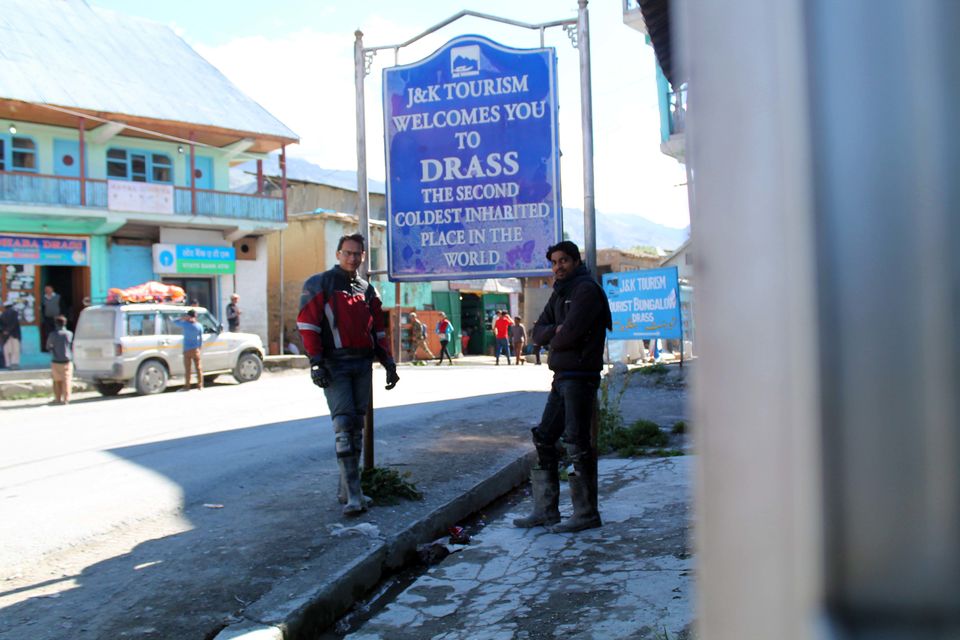 Memories flashes by, and I remember that those 10 days were the most beautiful 10 days of my Life. We would come again there soon, pretty soon.
All pictures use in this blog has been clicked by me and I reserve all the rights, to display them. If you like the clicks, do drop a courtesy visit to my page (www.facebook.com/shayaan.photograhy - Frames).
Frequent Searches Leading To This Page:-
best leh ladakh tour packages, places to visit in leh ladakh in may, things to do in leh ladakh in september, hotels in leh and ladakh, weekend getaways in leh, ladakh tourism best time to visit