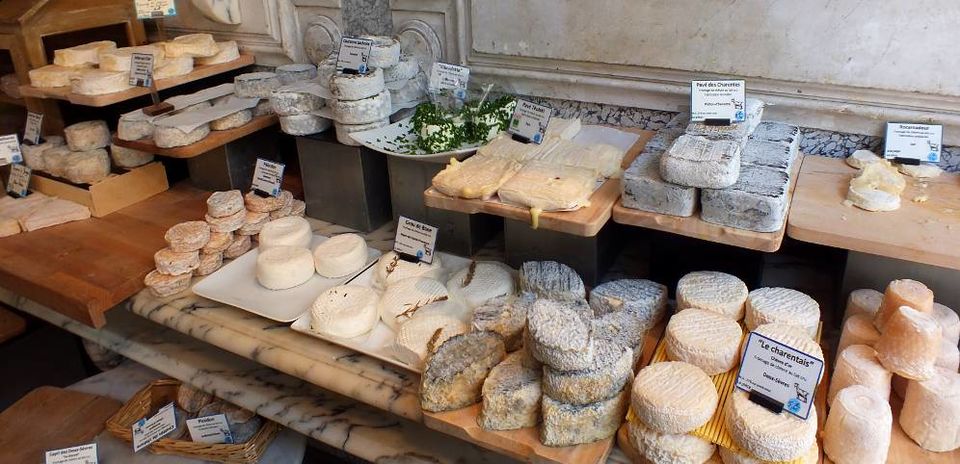 You have of course heard of the world famous Swiss cheese, or the very fine French cheese paired with wine. You might have also heard of the various Italian cheese that go so well with our pizzas and pastas. I'm sure the terms mozzarella, Parmesan, Gouda and cheddar ring a bell because well, let's face it every urban supermarket is stocked up with a refrigerator full of this cheese and that cheese. But, have you ever heard of Bandel, or Chhena, or Kalari? Did you know that there is so much more to the cheese scene in India than just the plain old paneer and khoya? Let me take you through a bunch of some of the best cheese in India, and why they must be on your list, if you haven't tried them already!
1. Kalari from Jammu and Kashmir
The Indian version of mozzarella, Kalari, also known as maish krej is found in Rajouri, Udhampur and Poonch of Jammu province of the state. Made of cow or goat milk, Kalari is a stretchy and a very dense type of cheese, which makes for a very common Dogri street food. It is usually sauteed and salted and served with chili and lime. Another popular dish is the Kalari kulcha where it is stuffed between a kulcha and shallow fried.
2. Chhurpi from Sikkim
Typically made from yak milk, Chhurpi is available across various parts of the Himalayan region. This cheese is produced in two variants- hard and soft. While the hard cheese is more popular and eaten as a chewing cheese in North Eastern India, the soft cheese is commonly used as a stuffing for momos. The hard Chhurpi is often hung over a fireplace to give it a smoky texture, and is also exported to Nepal, where it is used as a dog food for teething puppies! Chhurpi is most commonly found in Sikkim, wrapped in leaves and selling like hot cakes on the streets. This cheese also makes an important appearance in the very famous Bhutanese dish, ema datshi.
3. Bandel from West Bengal
The origin of this cheese dates back to the erstwhile Portuguese colony in eastern India. Known for its dry and crumbly texture, this cheese is made by separating the curds from whey with lemon juice. Then smoked in small baskets, it is a highly aromatic cheese as it is sold fresh right after after production. Like Chhurpi, Bandel is also available in two variants- a cream coloured plain version, and a smoky brown coloured version. Both variants are extremely salty with a consistency like feta, they taste best as bar snacks with drinks, or crumbled over salads and pastas.
4. Kalimpong Cheese from Kalimpong, West Bengal
The birth of this cheese happened in, surprise surprise, a small hill station called Kalimpong in West Bengal. This Gouda-like cheese was originated by a Brother Abraham, a parish priest in Sikkim. Kalimpong Cheese is traditionally very acidic, and not particular smelly- especially the unripe one. It is best had crumbled over salads and pastas, but can also be molten into a sandwich.
5. Topli na Paneer from Mumbai
A very Mozerella-esque cheese, this Parsi product cannot be found off the shelves or on street side, and is only made on special demands by private caterers in Mumabi. Made with fresh, full cream milk, the special ingredient of this cheese is the Rennet pills. These expensive tablets are added to the milk so that the texture is just right for the impression of the basket it sits in (the topli) to be delicately embossed onto the surface of the cheese! This wobbly and salty cheese is traditionally eaten by itself, commonly served as a starter in Parsi weddings or navjote.
6. Qudam from Jammu and Kashmir
This chewy cheese is also a product of the northern most tip of the Indian subcontinent. Not easily available in shops, it is as rare as a cheese can get. Made and found only in traditional Gujjar homes of Kashmir, Qudam has a very long shelf life, and is known for its crumbly texture, yet mellow flavour.
Are you also a self proclaimed turophile? Do make sure to try each and every cheese on this list, and tell us about your own cheescapades here!