Traveling exposes us to many cultural aspects of the places that we visit, and one of the most significant one is the local food. While pizza is synonymous with Italy and Biryani with Hyderabad, lets look at a more sweeter angle of the cuisines, yes, I am talking about dessert! Now who doesn't love a nice helping of dessert post their meal! So without further ado, here's a list of must eat desserts from around the world.
Rosogolla (Orissa, India)
This sweetmeat is a decadent sugary syrupy delight and is an absolute must for all those with a sweet tooth. The sweet is said to have originated in Puri, Orissa and was used as an offering at the famous Puri temple. Even today the best place to feast on some soft melt in mouth variety of rosogolla is a place called Pahala which is located between Bhubaneswar and Cuttack. Don't be surprised to see big brown rosogollas in addition to the better known white ones, the brown ones are equally yum, and do try it while its still hot. While the dish is widely available in India, the ones you get in Orissa cannot even be compared to the rest of the world. So make sure you dig into one atleast once in your life!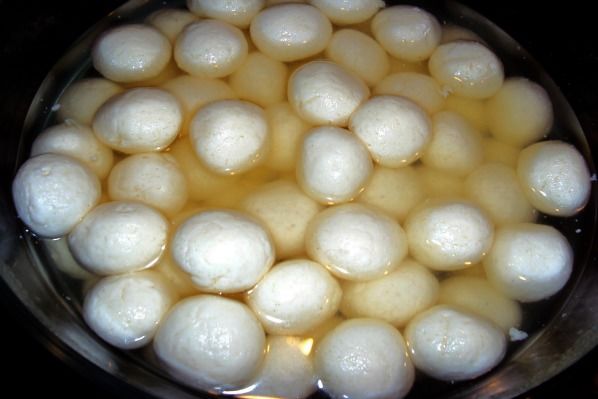 Image Credit: Arnabgain
Creme Brulee (France)
If there was a way to make cream taste better, then trust the French to do it right. Creme Brulee is dessert consisting of a rich custard base (usually vanilla) with a caramelized hard crust on top. The crusty caramel top is prepared by using a kitchen blow torch that slowly flames the top layer of the custard and hardens it. Additionally it can be served with a topping of fresh fruits or berries. This is a simple yet exquisite dessert and is should definitely be on your list.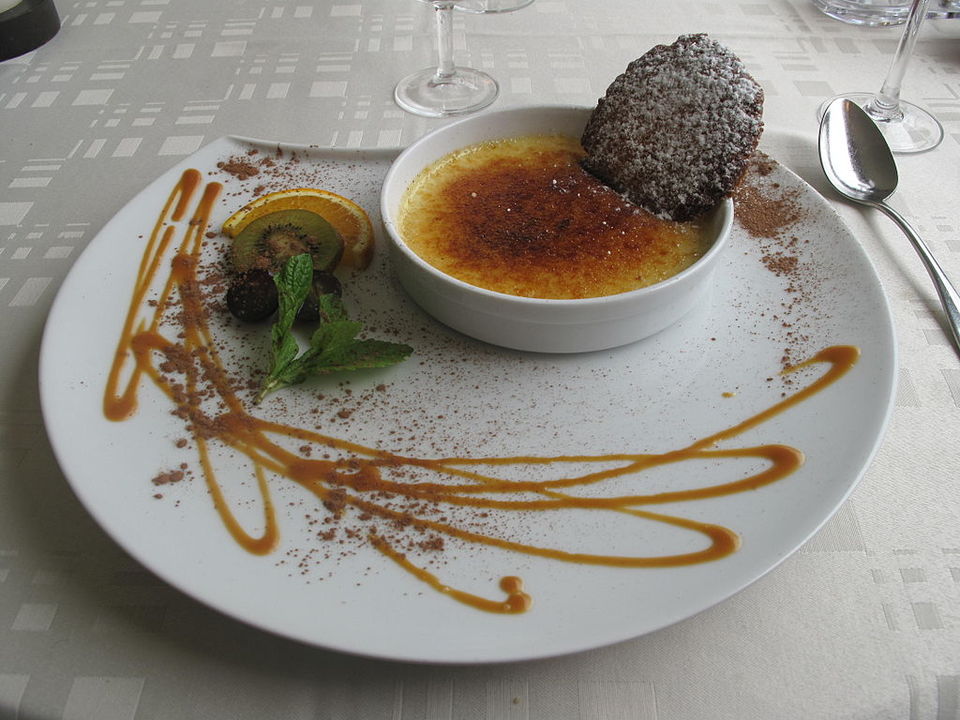 Image Credit: Tangopaso
Tiramisu (Veneto, Italy)
The Italians' contribution to gastronomy is not restricted to just pizzas and pastas, but also to a host of desserts out of which my personal favourite is the Tiramisu. It is made of ladyfingers (a type of biscuit) dipped in coffee, layered with a whipped mixture of eggs, sugar, and mascarpone cheese, flavoured with a generous dusting of cocoa. It is popularly believed to have originated at Veneto in Italy, though it's place or origin has been challenged at times. All I'd like to say is thank you Italy for giving us this super awesome dessert!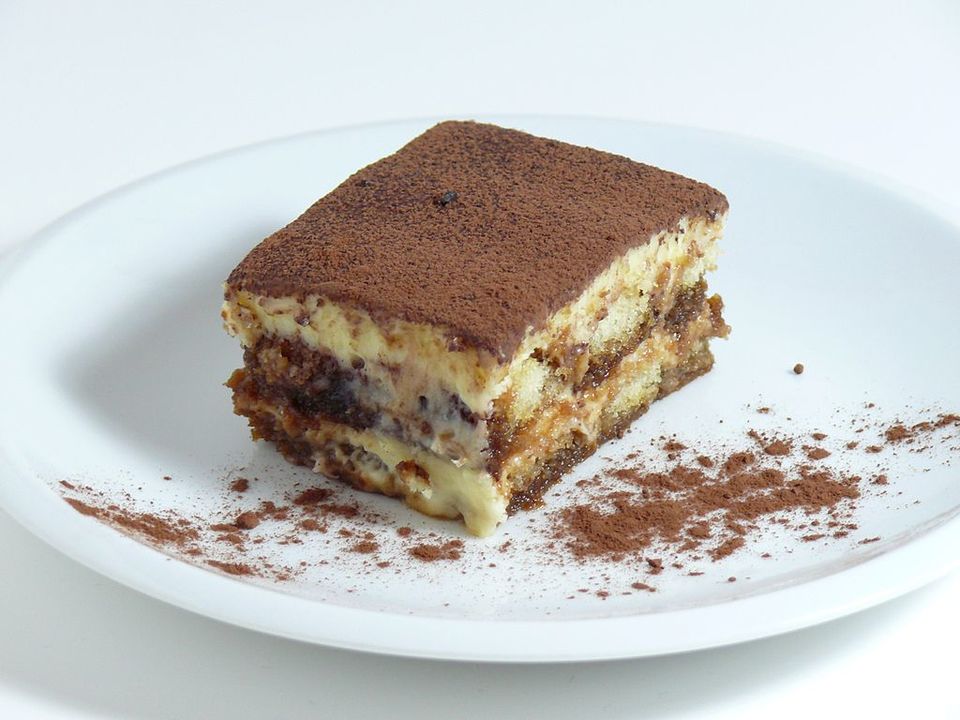 Image Credit: Raffaele Diomede
Khao Niaow Ma Muang (Thailand)
More commonly known as "Sticky Rice With Mango", this Thai delicacy is a favourite with the locals as well as the tourists. I personally love it so much that during my trip to Thailand, I must have had this dish atleast once a day everyday! Basically its just Thai sticky rice topped with fresh mangoes and sweet coconut sauce. Its so simple yet so flavourful, and that's what makes this a must try. It's value for money and widely available all over Thailand.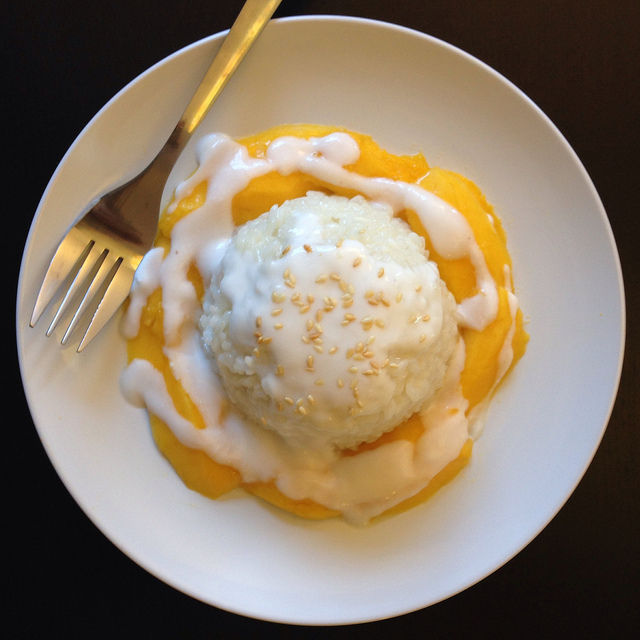 Image Credit: Joy
Mochi Ice Cream (Japan)
In the weird world of Japanese cuisines one comes across delightful gems such as Sushi, Mochi Ice Cream would be another such gem. It is a small, round dessert ball consisting of a soft, pounded sticky rice cake (mochi) on the outside and an ice cream filling on the inside. It has a dusting of corn starch that keeps it from sticking while being formed. Popular flavors are green tea (matcha), vanilla, chocolate, strawberry, and red adzuki bean. I would recommend the Matcha flavour for it's uniqueness and taste.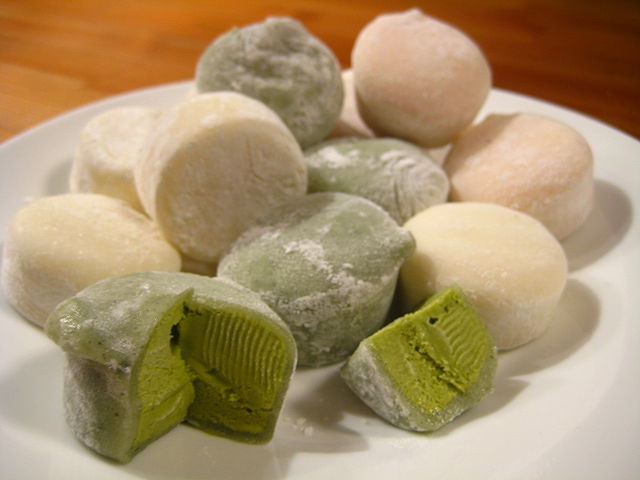 Image Credit: Charles Nguyen
Malva Pudding (South Africa)
Dessert really isn't the first thing that comes into your mind when you think of Africa is it? Well let Malva Pudding change that perception. With it's origins in Cape Dutch, Malva Pudding is a sweet pudding with an apricot jam filling and spongy texture, and is usually doused with a cream sauce while it's still hot. It is often served with a custard or ice cream as an accompaniment.
Image Credit: Jon Mountjoy
So which dessert are you putting on your must eat list then?