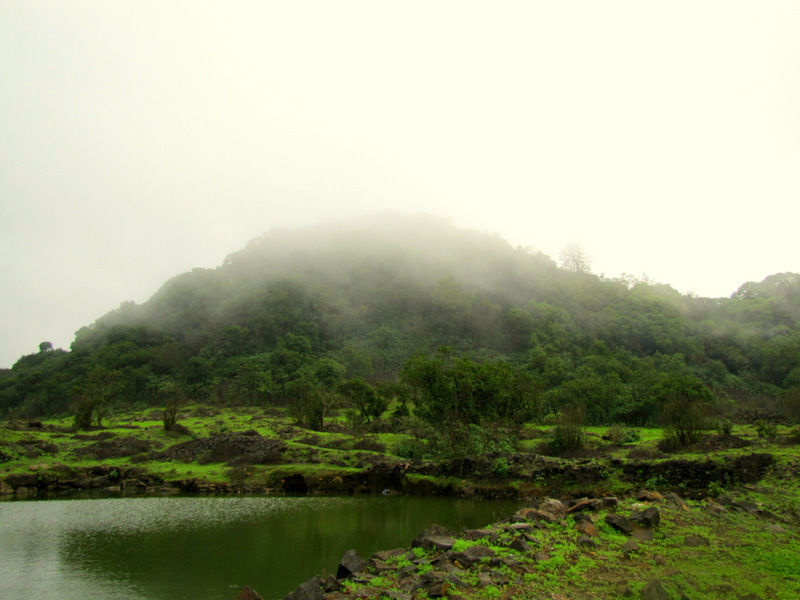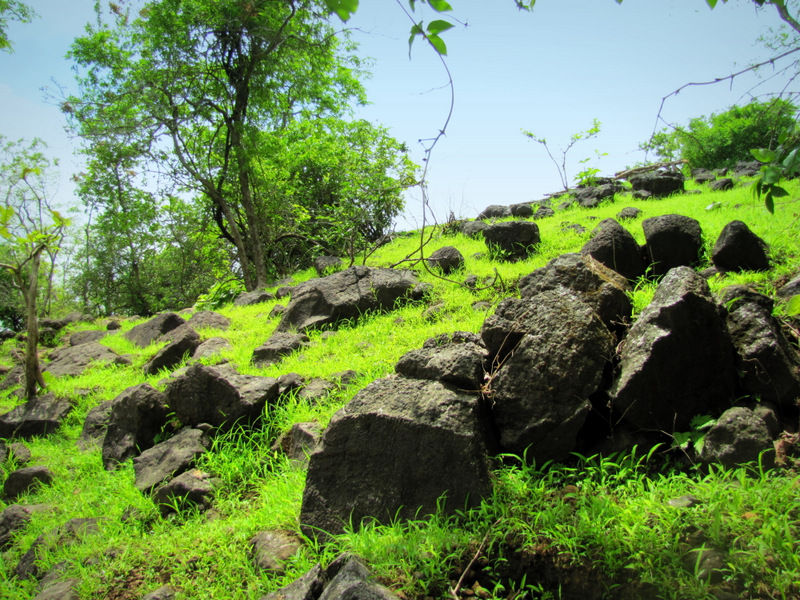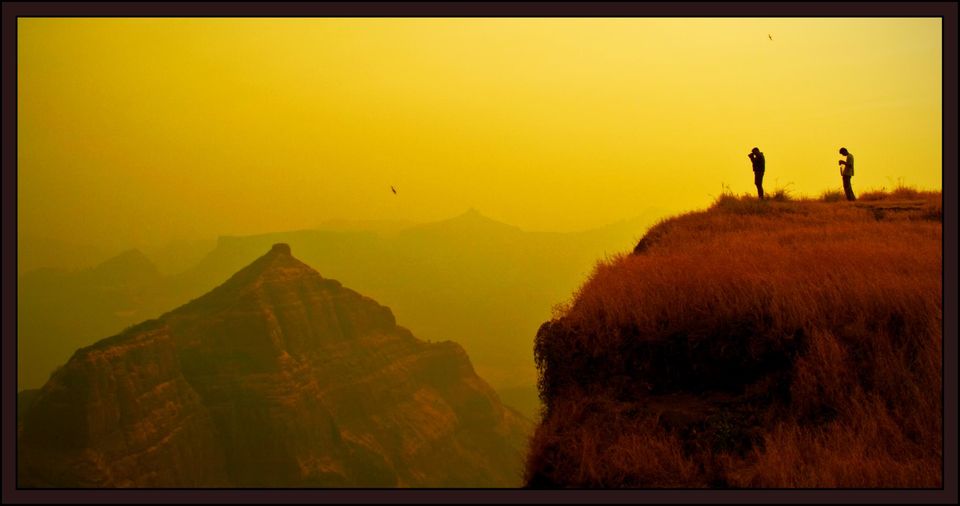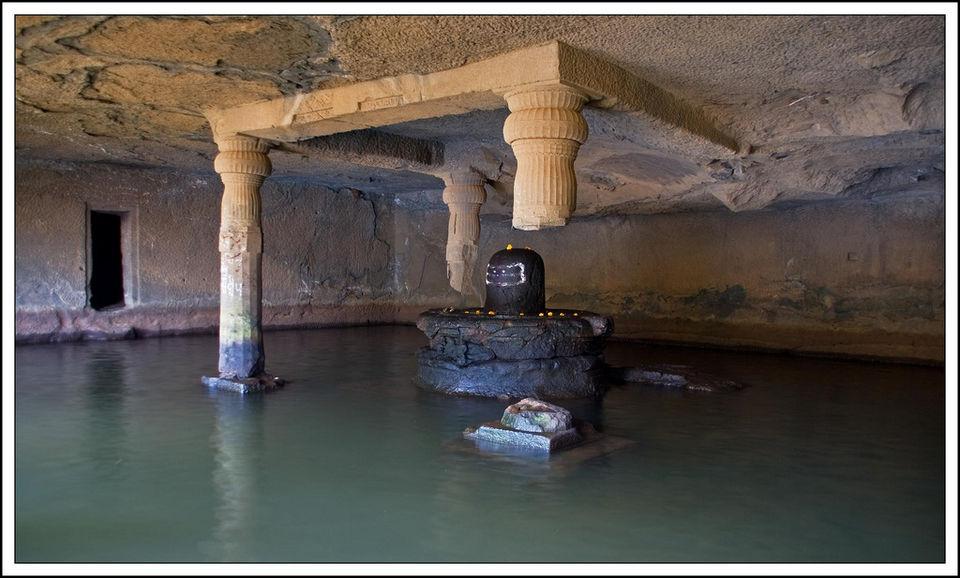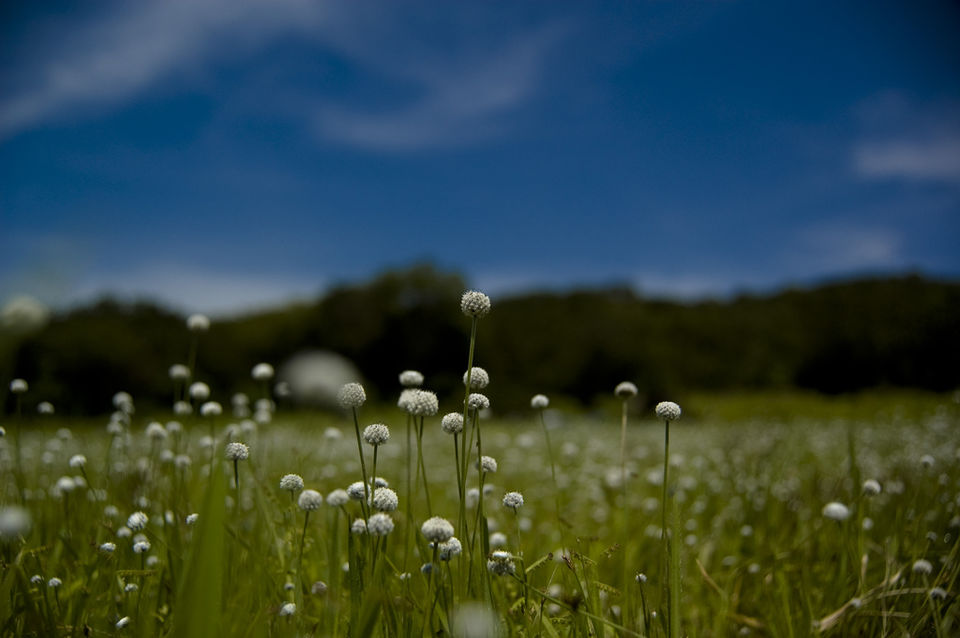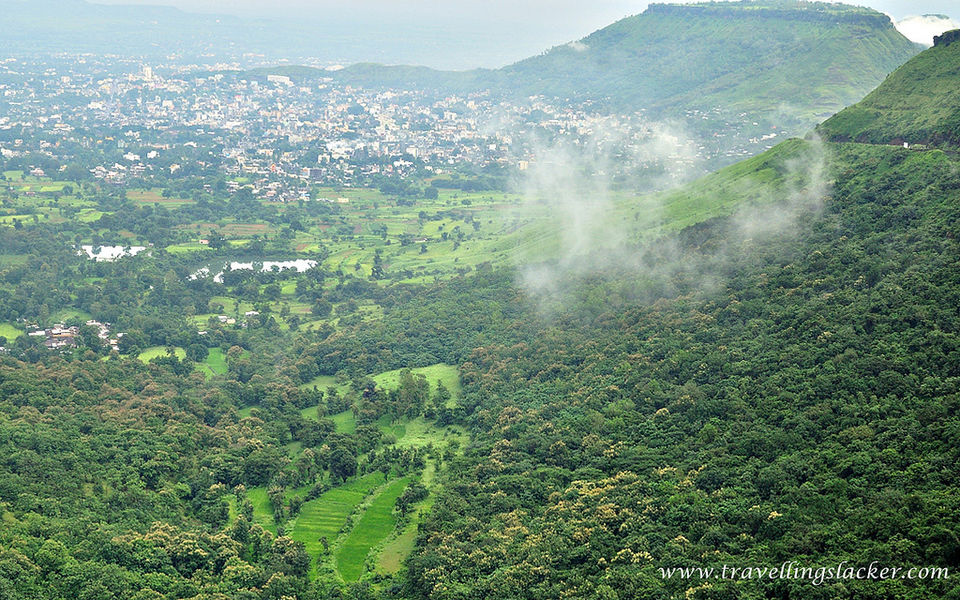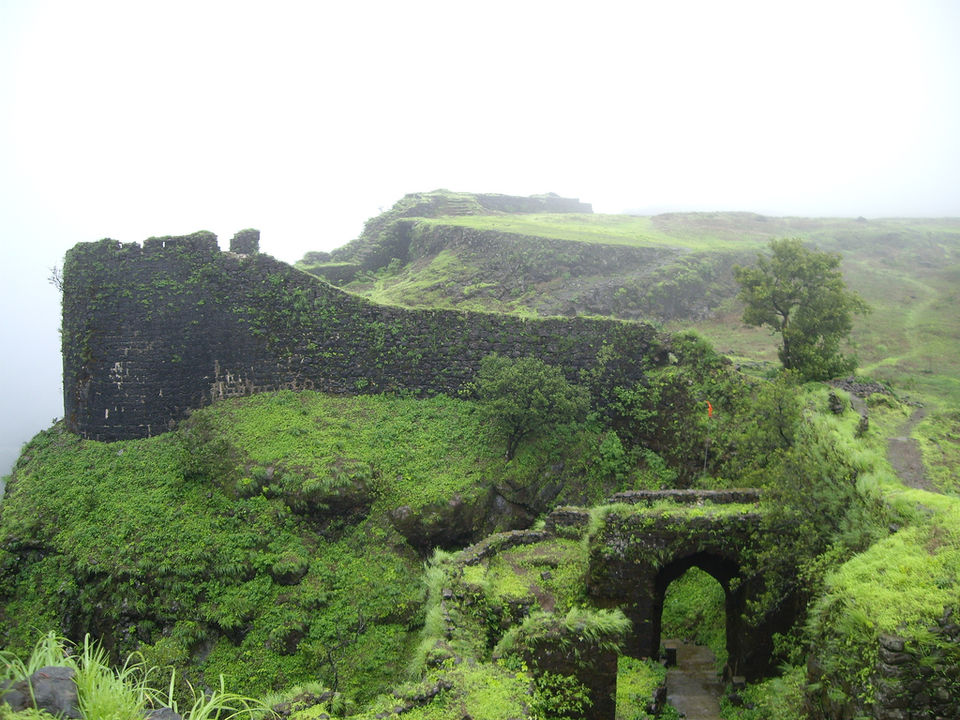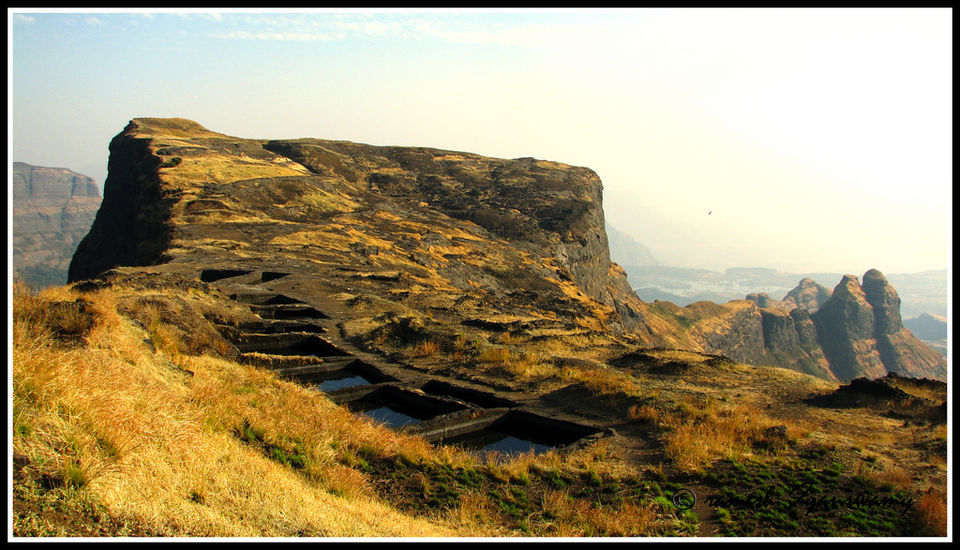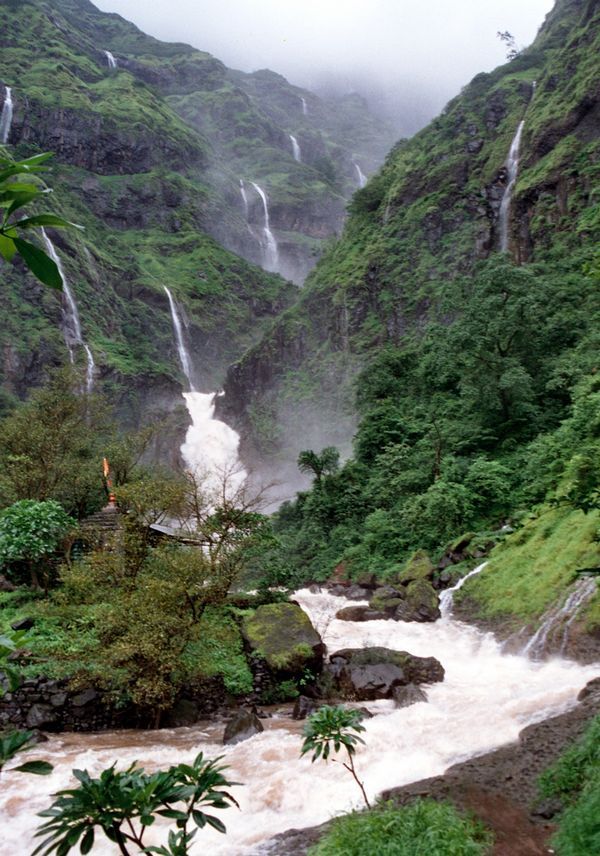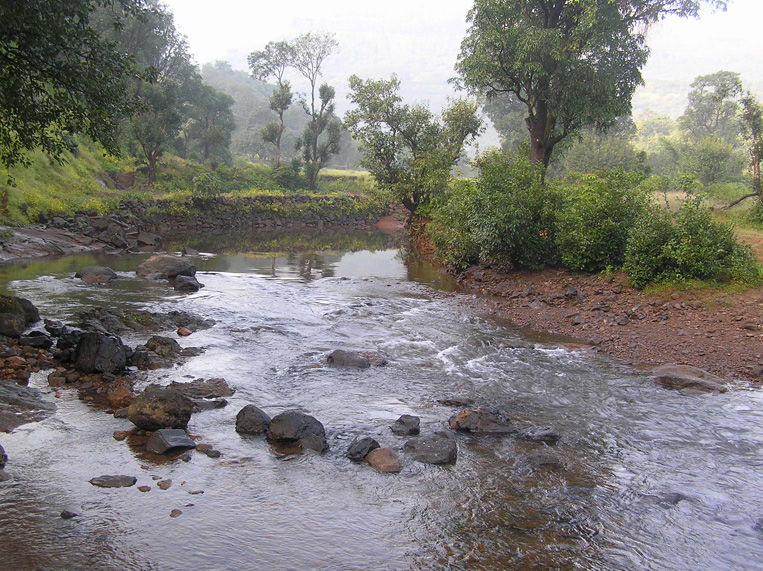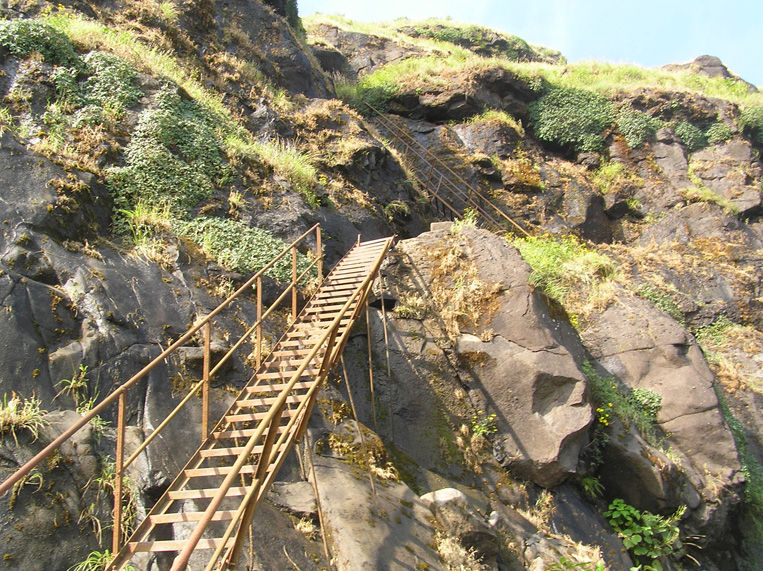 Not everybody can handle the Himalayas, magnificent though they are. But they're not the only option for those who like trekking. The Sahyadri range can give you some extremely beautiful treks and hikes, though they're usually not as challenging as, say, the Chadar trek. The beauty of trekking in the Sahyadris is different.
It's not the kind that will punch a hole in your gut because the sheer magnificence hits you so hard that you can hardly breathe. This is the kind of beauty in which you can find a mellow kind of peace even when you're out of breath. It gives you hope instead of making you feel like an insignificant little ant, which happens when confronted by the majesty of mountains like the Kanchenjunga. Of course these treks are easier, but not just physically; the emotional and mental effects of these treks are a lot easier on the system, too! On a practical note, they take far less time – lots of them are one-day treks – and cost far less money.
1. Harishchandragad
Pic: rohit gowaikar 2 (Kedareshwar cave of Fort Harishchandragad)
Harishchandragad is the second-highest peak in Maharashtra and is an extremely popular trek. The bad news is that solitude has to be a state of mind if you hope to find it on this trek. The good news is that there are multiple routes for multiple skill levels, so you can choose whichever suits you best. The popular routes are via Khireshwar, Nalichi Vaat and Pachani. If you want a short trek, you can get to your destination in under four hours if you take the Pachani route. The others are considered far more difficult, and take about seven hours. Nalichi Vaat, especially, is quite arduous. It's best to plan three days for this trek, though you can do it in two days, too. It's quite cost effective because there isn't much that you can spend money on along most of these routes. You'll find incredibly greenery, some heights that won't dizzy you but will still awe you. The draws here apart from views: caves, where you'll probably end up staying, and the old Shiva temple. There are two view points that are quite stunning. Konkan Kada is famous for good reason, after all!
2. Kaas Plateau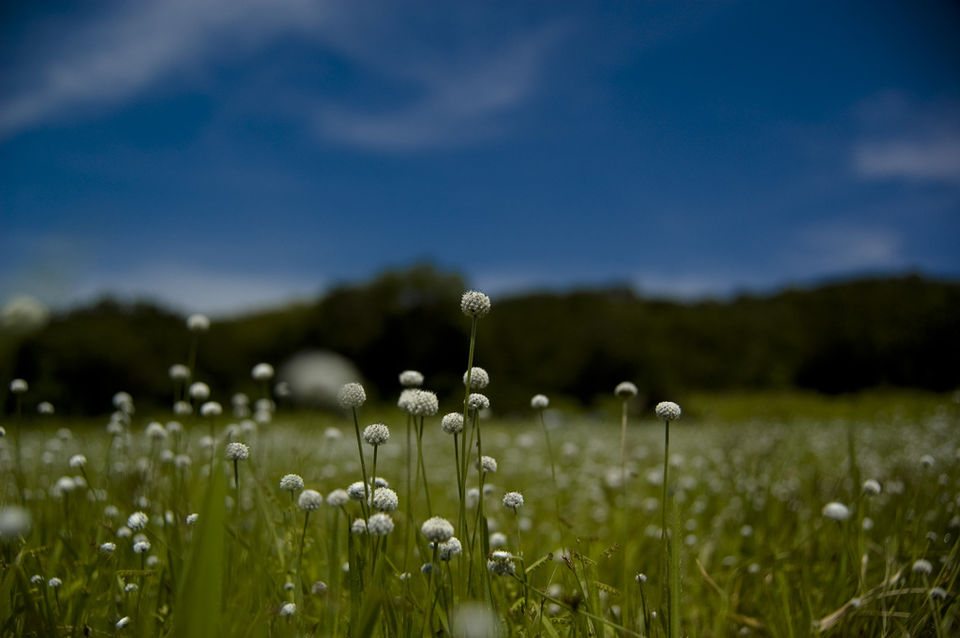 Pic: Sebastian Joseph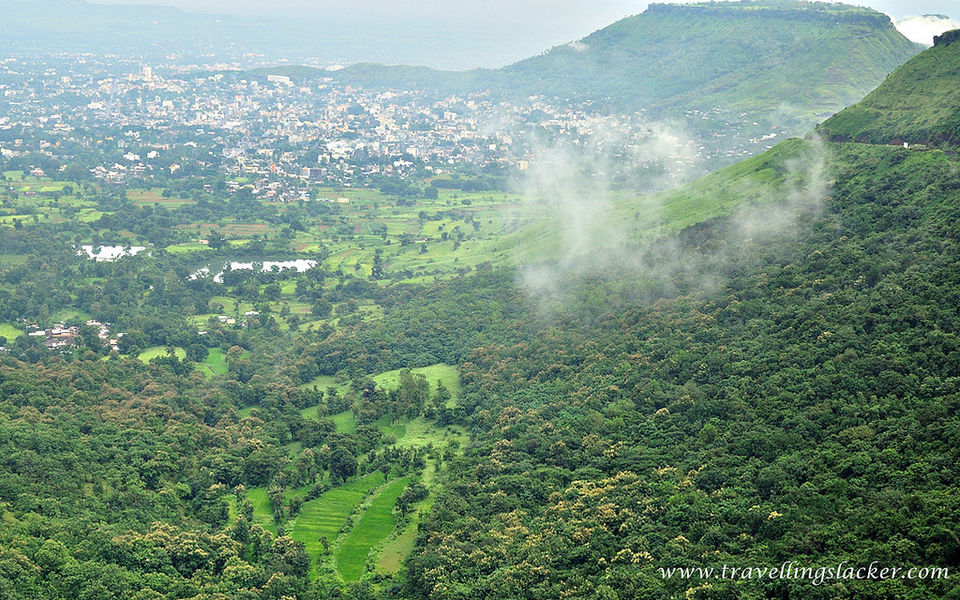 Pic: Travelling Slacker
Kaas Plateau is best known for the flower trail, but the trek itself, if you choose to trek instead of doing it on wheels as far as they will take you, is quite good. First, you do need to get the timing right: if you don't particularly care about the flowers, but want to have a great trek and enjoy the lake, don't go during the August-September time. That's when Kaas Plateau blooms in all its glory and most treks are organised. If you do want to see the flowers – and they are spectacular – brave the possibility of crowds. But most people seem to prefer to drive all the way from Satara instead of hiking (they don't know what they're missing, do they!), so you can usually be assured that you won't have to jostle for elbow room. This can be done as a one-day trek, too, so it's very convenient.
3. Mahimatgad, Devrukh, Ratnagiri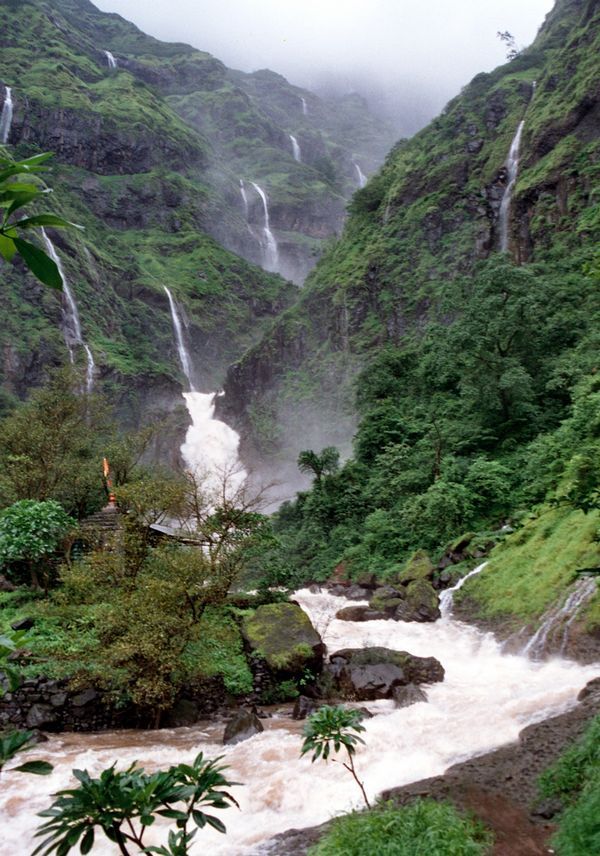 Pic (Marleshwar Falls) via
This is not a very common trek by all indications, so you can discover something really new. This trek will take you along the edge of the Sahyadri Tiger Reserve, right through the jungle, and you end up at fort set amidst lovely green cover. The best part about this trek is that it's not going to be crowded. You will spot birds and butterflies that haven't been scared away by civilisation. The second-best part about this trek is the Marleshwar Falls, which is really great. See, this is one of the advantages of trekking in the Sahyadris instead of the Himalayas – you can splash in the pools without fearing frostbite! This, too, can be done as a one-day trek, but I'd recommend taking two days so that you have time to enjoy yourself.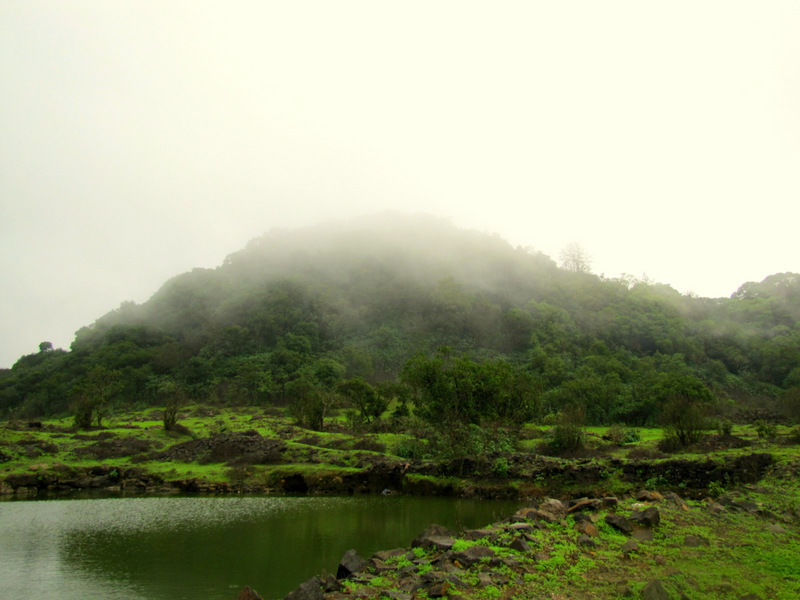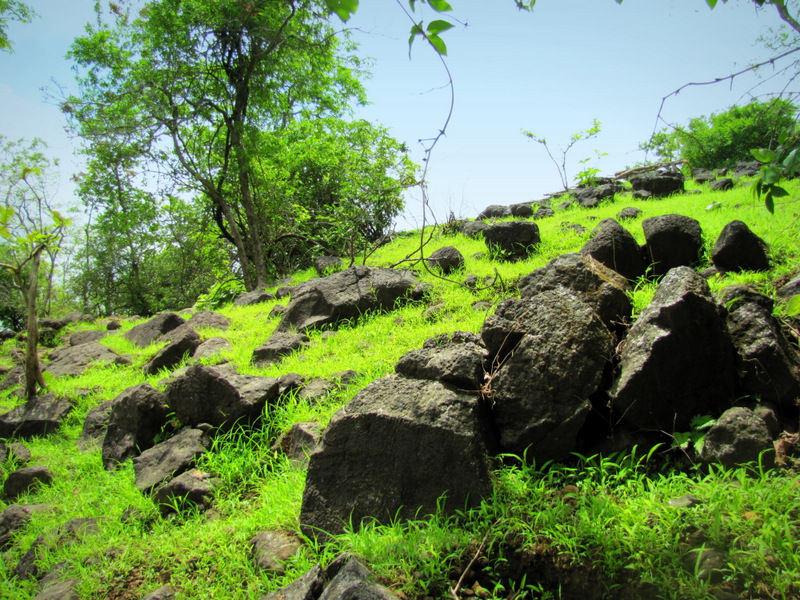 Pics: solarisgirl 2
This is a popular trek, though not popular enough to be overrun. The base village for this one, Khandas, is 34 km from Karjat. However, there is, apparently, a lesser known route from Lonavala to Bhimashankar, though that is for those who really like the road less travelled and the path not trodden. The trekking trail is not marked on most maps and you'll find it difficult to get any markers, though asking locals or hiring a local guide would be your best bet to not get completely lost. This non-trail starts from Valvand, which isn't hard to find. From there, you're pretty much on your own. It's a real adventure. This route will also take you to Kusur Plateau, which is extremely beautiful. Even if you take the more conventional route, you are assured of incredible views, the temple, the river which you can wade across if it's not monsoons, and even a waterfall when you reach your destination.
5. Korigad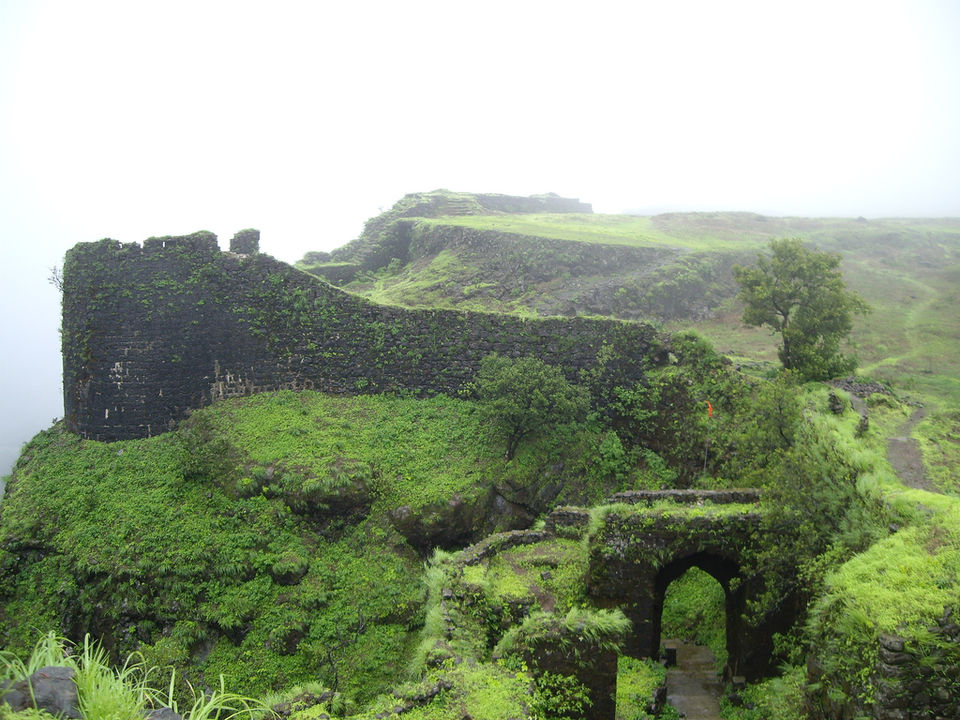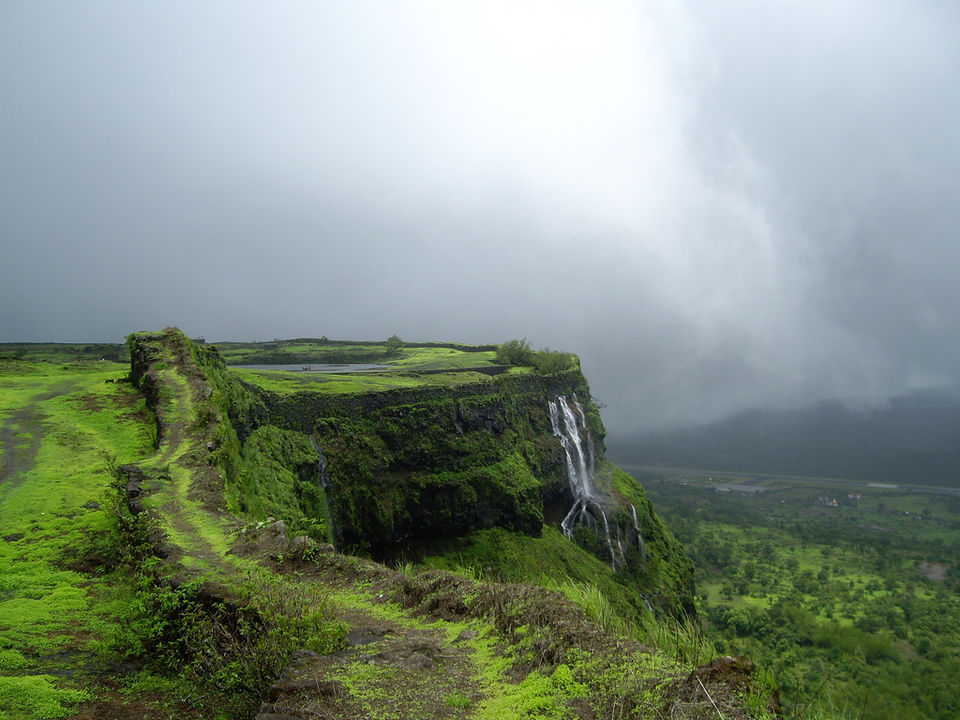 Pics: Amogh Sarpotdar 2
Korigad Fort is an experience. It's green and pretty broken down, but somehow, it feels as if it's a place of peace. Now, that couldn't be further from the truth, of course. It has seen sieges and probably treachery; but maybe now, it's time for it to give people inner peace. It's just 20 km from Lonavala, so it can be a short trip, though why would you make it so? Take a weekend to explore everything! If you consider Peth Shahpur to be your base village, it's only an hour, or two if you really dawdle, to the fort. The Mulshi Dam close by also means that there's a lake where you can have fun. It's not a difficult trek by any means, but it is a fun day out. It's definitely a beginners' trek, so you can work your way up from this.
6. Ratangad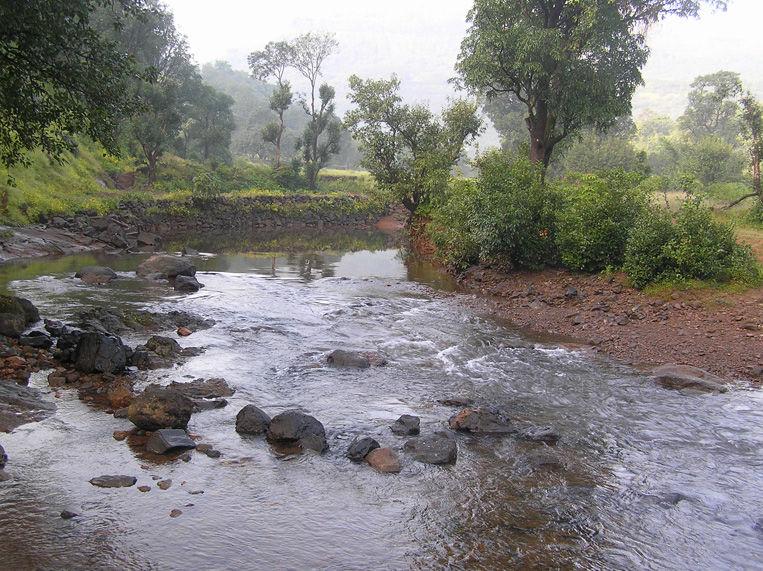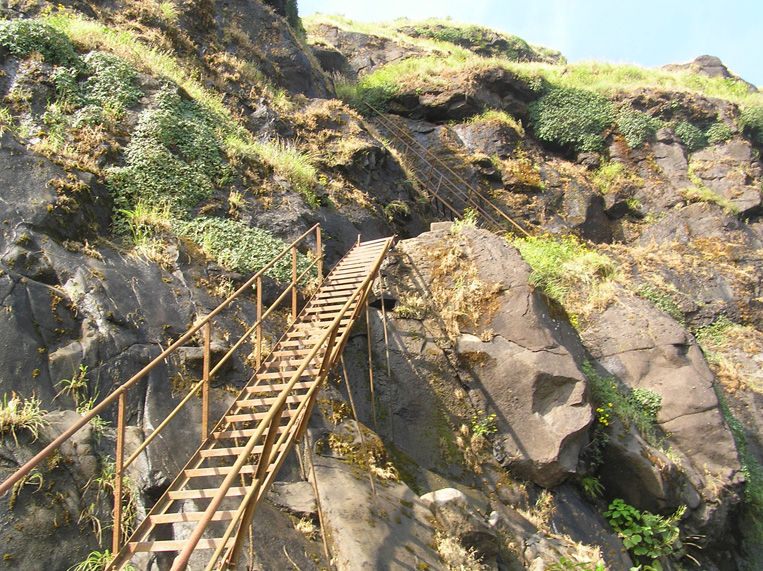 Pics: Elroy Serrao 2
This is definitely one of the best Sahyadri treks for those who are used to easy treks and would like to step it up a notch. Recommended base village is Ratanwadi, which is about 50 km from Kasara. You can find buses to take you halfway to the village (till Shendi), then hire a jeep or a boat, though the latter option is not advisable during monsoons. Along the way, you'll keep your eyes and fingers (clicking photos, gutterminds!) busy – Bhandardara dam and Randha Falls will be especially spectacular if you decide to go on a monsoon trek. The first part of the trek is the same as that of the Harishchandragad trek. The river will make things interesting if you go during rainy season. You will need to cross it at least once and it might be quite full and in a hurry. To get to the fort, you need to go up the ladders, which can be fairly intimidating since they're not always well-maintained. But nothing venture, nothing gain, right?
7. Kulang (and Madan and Alang)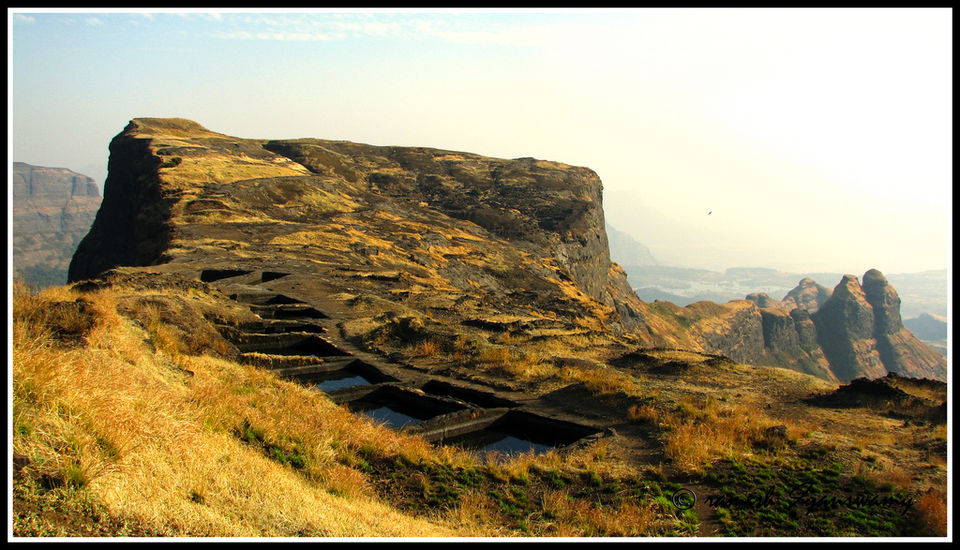 Pic: Ramesh Iyanswami
I started this off with a difficult one, and I'm ending with one, too. For those who are especially adventurous, you could do three forts in the Kalsubai range – Kulang, Madan and Alang – together. But if you'd rather not, you could stick with just Kulang, which is still considered one of the most difficult of these treks. The base village will be Ambevadi. You will be required to try some rock climbing, so be prepared! You can, and most people recommend that do, stay overnight, but make sure you pack all your sleeping gear. Even if you do just Kulang, it's a longer trek (can take about seven hours), so this is definitely not a one-dayer. But it is rewarding.