West Sikkim is famous for trekking and is one of the most famous locations for trekkers due to the high elevations. This area is also known as the Trekkers Paradise! The important towns include Geyzing, Pelling and Yuksom. The area is also famous for old monasteries, dense forests, clean villages, pristine lakes and crystal clear waterfalls!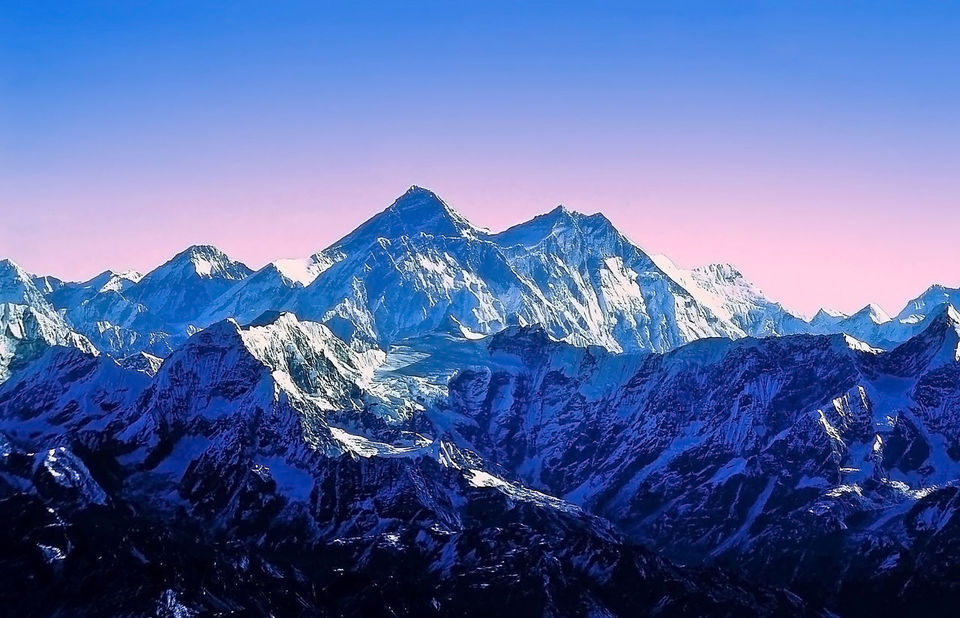 Barsey, a small town located in the north-eastern region of Sikkim, is simply breathtaking. With greenery all around, this place is a paradise for nature lovers! This place is best known for its Rhododendron Sanctuary, which is enriched with varied flora and fauna and is renowned for being home to Red Panda and Black Bear, the rare Himalayan species. The Barsey Rhododendron Sanctuary has around 600 varieties of Rhododendron. Leopards, wild dogs, deers, Himalayan palm civets, foxes, jackals are also found here. Situated on Nepal border, Rhododendron Sanctuary is perfect for those seeking a connection with nature, solitude and some adventure!
2] Kasturi Trek
Kasturi trek is a round trek which offers extraordinary mountain views. Here you can also get an opportunity to experience Nepali and Buddhist families home stays respectively. Don't miss this trek if you are looking for dense forests and some fresh air!
3] Goecha La
Goecha La is a high mountain pass which acts as the base camp for southeast face of Kanchenjunga. This place can only be accessed by trekking from Yuksom and it roughly takes 7-8 days for a person to reach Goecha La and come back to Yuksom. Most of the tourists carry their own sleeping bags and tents, as there are no proper accommodation facilities for the trekkers. You will find tea stalls, but it is always good to carry your own food and water.
4] Kanchenjunga National Park Trek
The true beauty, flora and fauna of Sikkim should be discovered on foot. Goecha-La takes us to the base of World's Third Highest Mountain – The colossal Kanchenjunga-A pride for the trekkers. It is a strenuous trek and it offers so much grandeur and adventure, that it is considered as one of the toughest in India. Kanchengjunga National Park lies between various trekking routes including Yuksom-Tshoka-Dzongri route, Yuksom-Goecha La route, Dzongri Base Camp-Khangerteng Route and Lachen-Green Lake route. Musk deer, snow leopard, wild dog, sloth bear, red panda, Himalayan blue sheep can be seen here. About 550 species of Avifauna can also be spotted inside the park. Various types of rhododendron, medicinal plants, flowers and herbs along with oaks, birch and maple trees are also found here!
5] Yuksom Dzongri Trek
Yuksom Dzongri Trek is one the the most popular trekking destinations in Sikkim. Dzongri trek is a shorter version of the Goechala Trek. Dzongri La view point gives you the best view of mountains and its ranges in the Sikkim Himalayas.
Along with mighty Mt. Kanchendzonga - the third highest mountains in the world, some of the famous peaks seen during this trek from Dzongri View Points are Mt. Pandim, Mt. Kabur north, Mt. Kumbhakarna, Mt. Simvo, Mt. Kabru Forked, Mt, Frey Peak, Mt. Rathong, Mt. Kokthang and Mt. Goecha Peak.
6] Khecheopalri Lake
Considered holy by both Buddhists and Hindus, this lake is also a paradise for nature lovers and trekkers. Your wishes are likely to come true, if you pray and sprinkle the holy water on yourself. This lake is a sacred pilgrimage site, which is believed to fulfil one's wishes. It is also said that the birds remove the fallen leaves from the water, so no leaves can be seen afloat. There are many legends associated to it. There are various lodging facilities and outlets for trekkers if they want to camp overnight.
7] Kanchenjunga Falls
Kanchenjunga falls is a perennial waterfall, which is just half an hour from the beautiful hill station of Pelling. It is believed that the pristine waterfall originates in the glaciers of Mount Kanchenjunga, and it is one of the major tourist attractions in the region. Due to thick forest cover, the Kanchenjunga falls were hidden and remained untouched till the 90s. The falls undoubtedly have mesmerising grandeur and it is the perfect picnic spot to be traveled with family or friends. You will also find small cafes and stalls in the vicinity of these wonderful falls.
8] Pemayangtse monastery
One of Sikkim's oldest and most significant monasteries, Pemayangtse is surrounded by traditional wood-and-stone monastic cottages descending from a high hilltop towards the Rabdentse ruins. The central temple's most memorable attraction is the top floor's seven-tiered model, handmade over five laborious years by a single dedicated lama. Here you will also find museum-like collection of costumes and remnants from previous incarnations of the monastic buildings.
9] Singshore Bridge
Revered as the highest bridge in Sikkim and second highest in Asia, Singshore Bridge is one of the most popular tourist spots in West Sikkim. The view from the middle of the bridge is quite thrilling and fascinating. Surrounded by lush forests, Singshore offers an enchanting view of breathtaking waterfalls and majestic hills.
10] Geyzing - Yuksom
Gyalshing or Geyzing is the capital of the district of West Sikkim. The town is encircled by the great mountains of the Himalayas and the River Rangeet, flowing on its western side. The town attracts Buddhist tourists from all around the world. Besides the monasteries, you can also enjoy enchanting views of the mountain Kanchenjunga or explore the flower valley in Vershey! Geyzing also houses a number of holy monasteries - Sangachoeling - one of the most famous ones, and Dubdi Yuksom Monastery - the first monastery of the state!
Don't forget to visit Darap Village, which is one of the few undiscovered places where travellers can escape from the maddening city life. Cherry Village Homestay Resort or local home stays of Darap will offer you charismatic scenic wonders of this glorious village!
Flight cost: Approx. 3000/- Delhi - Bagdogra - 2 hrs (Bagdogra - Gangtok - 3 h 42 min by road)
Best time to visit: The best time to visit West Sikkim is during the summers as the weather is quite pleasant.
Frequent Searches Leading To This Page:-
trekking in sikkim, treks in sikkim indiahikes, goecha la trek sikkim treks, offbeat treks in sikkim, short treks in sikkim