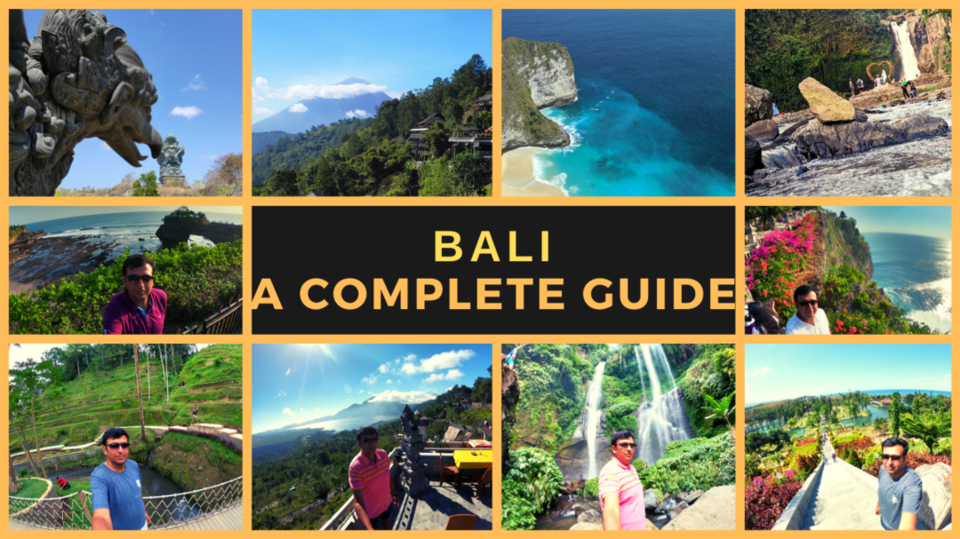 This was the 1st time when I was traveling solo. I was excited as well as nervous. I did not know the nuances and challenges of solo travel. Since I was traveling solo, budget was on my mind. Hence I took a longish & 2 stop flight, first I took a flight from Mumbai to Kochi and then I had taken an Air Asia flight from Kochi to Bali via KL. The total cost for the trip from Mumbai to Bali was 7,500 Rs. This video will take you on a journey from Mumbai to Bali with me.
While returning, I was not in the mood for such a long flight, that's why I took one stop Malindo Air flight from Bali to Mumbai via KL, and that costed me about 13,000 Rs.
The flight from Kochi to Bali had a long layover of around 15 hours, hence I decided to take Malaysian visa and explore the city. You can watch this video to know, what all things can be done on a long layover in city like KL
I am going to keep this Blog short, and have divided it into 5 parts.
1) Why Bali?
2) Where to stay?
3) How to travel in Bali?
4) What to see & do?
5)What to eat?
Why Bali?
Before traveling to Bali, I had traveled to approx. 10 countries. While researching about Bali, I realized that Bali probably is the only place which is compact package of ocean, mountains, waterfalls, volcanoes, culture, architecture, food and shopping.
After traveling, I realized that, my assumptions were really true to its core about Bali. If you want everything in a place which is as small as 100*150 KMs, Bali is the place for you. I was totally impressed.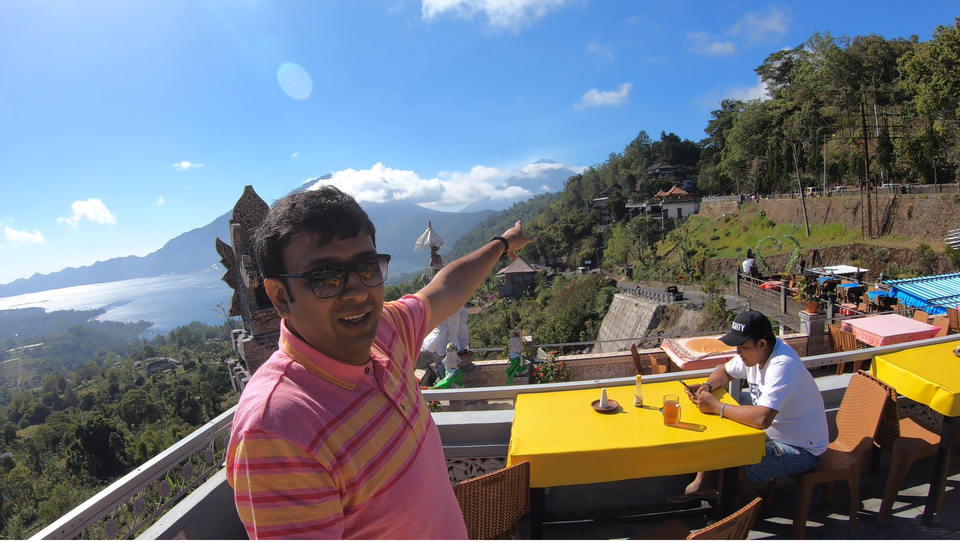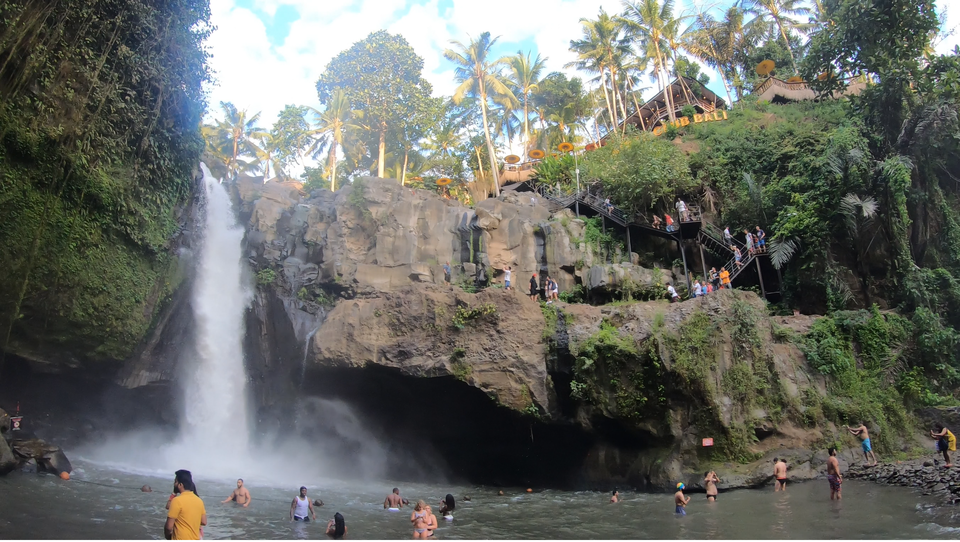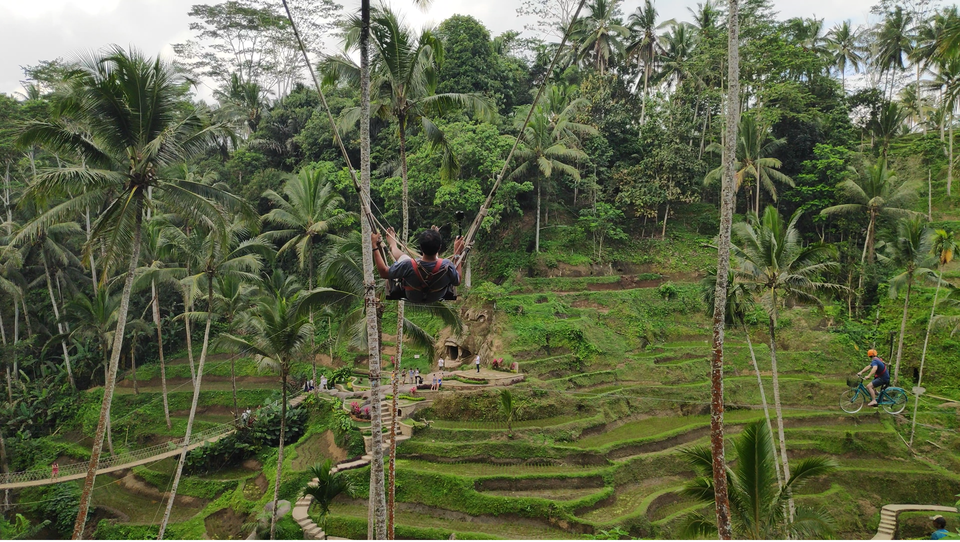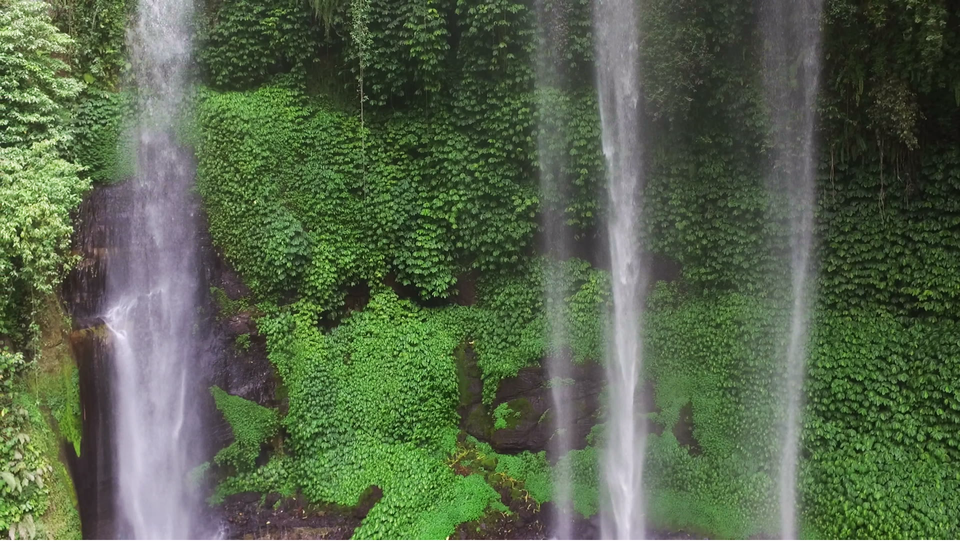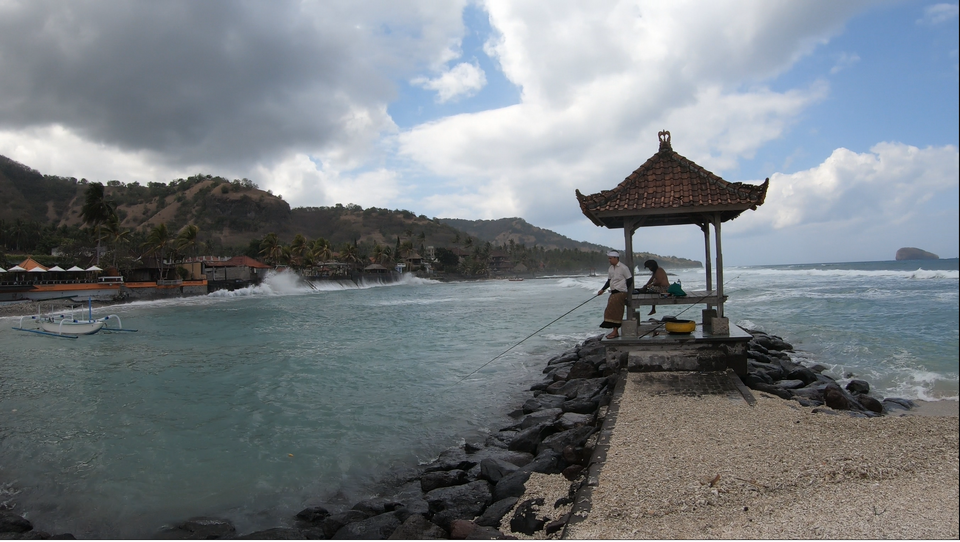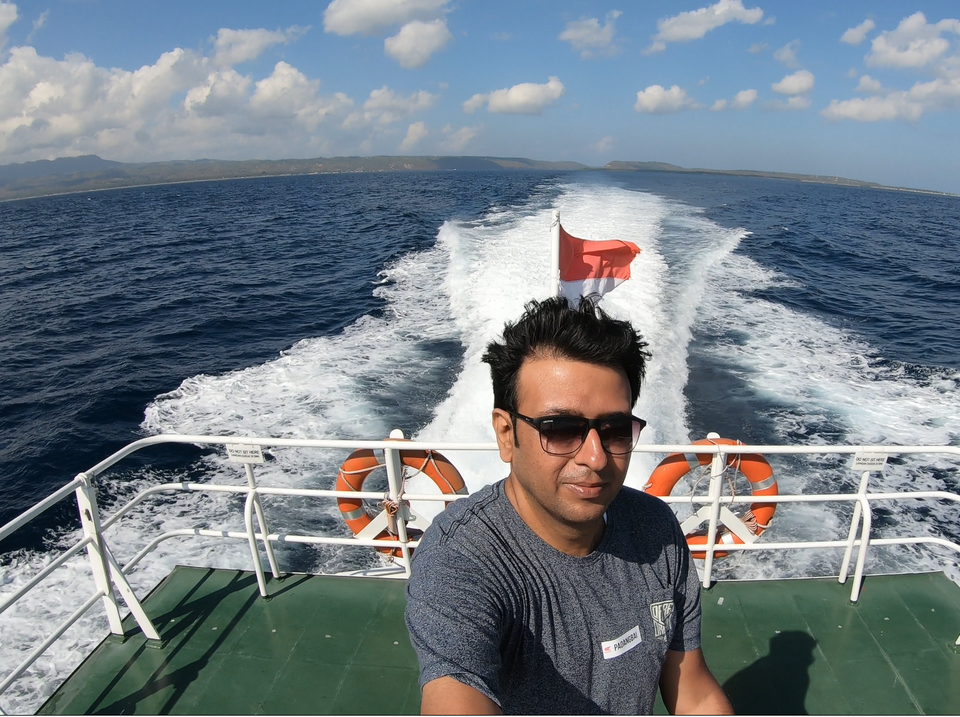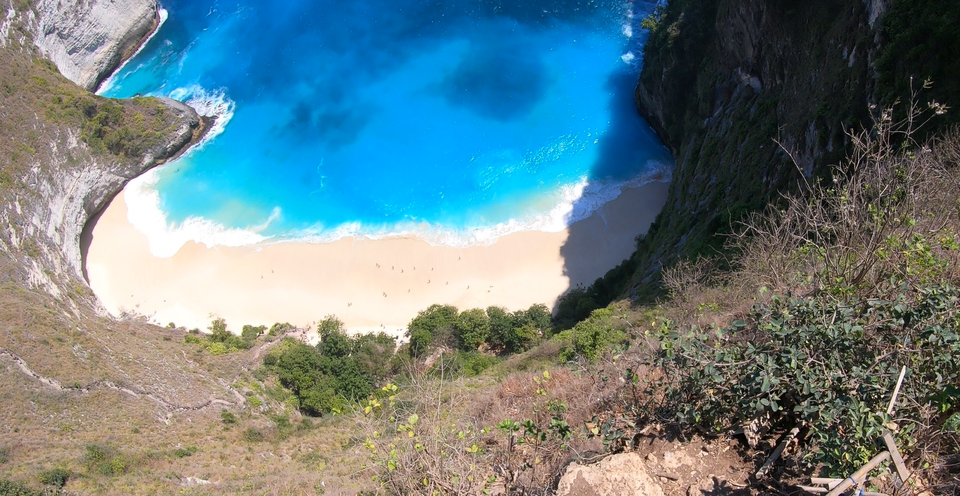 Where to Stay?
Bali is not a huge island but not very small either, hence it is very difficult stay at one place and see the entire island.
Ideally you should plan a trip to Bali for at least 6-7 days. considering you are planning for 6 days. Split your days according to the chart below-
For South Bali-2 Days
Stay in Nusa Dua/Uluwatu area for peaceful & serene environment and nice beaches.
Stay in Kuta/ Seminyak, if you're party/ crowd loving person.
While staying in South Bali you can cover South Bali as much as possible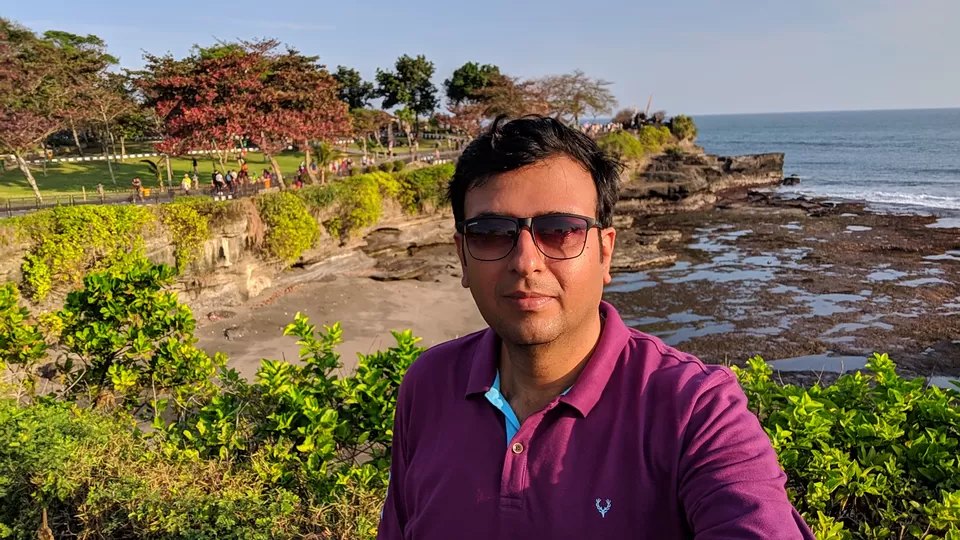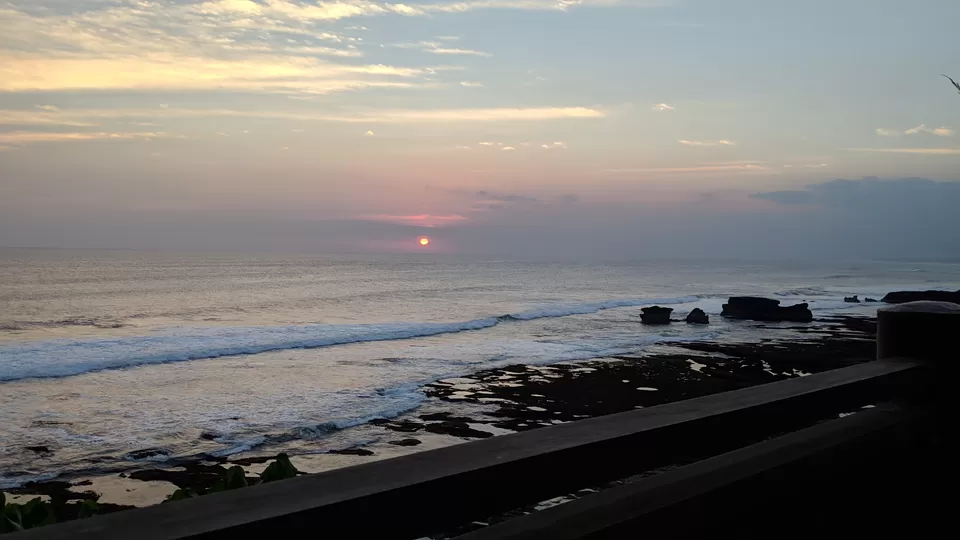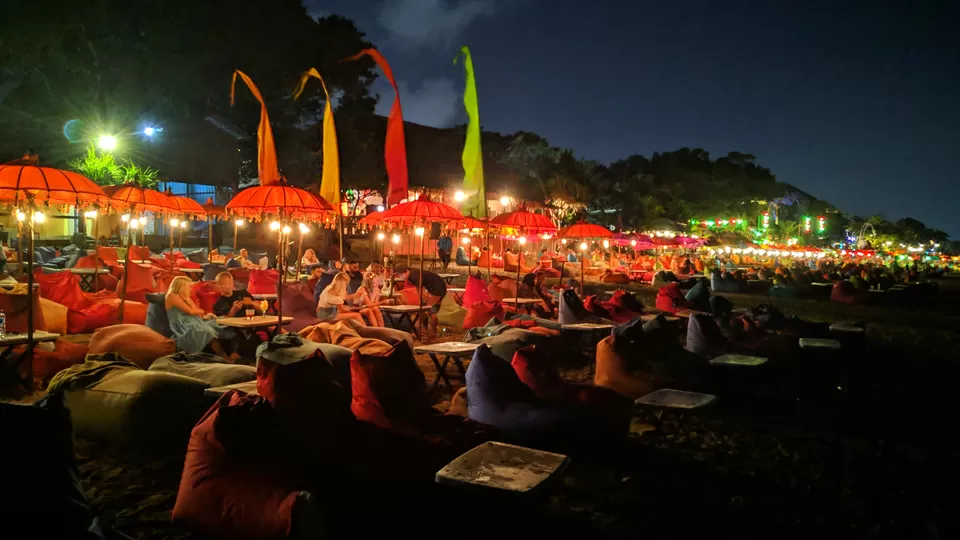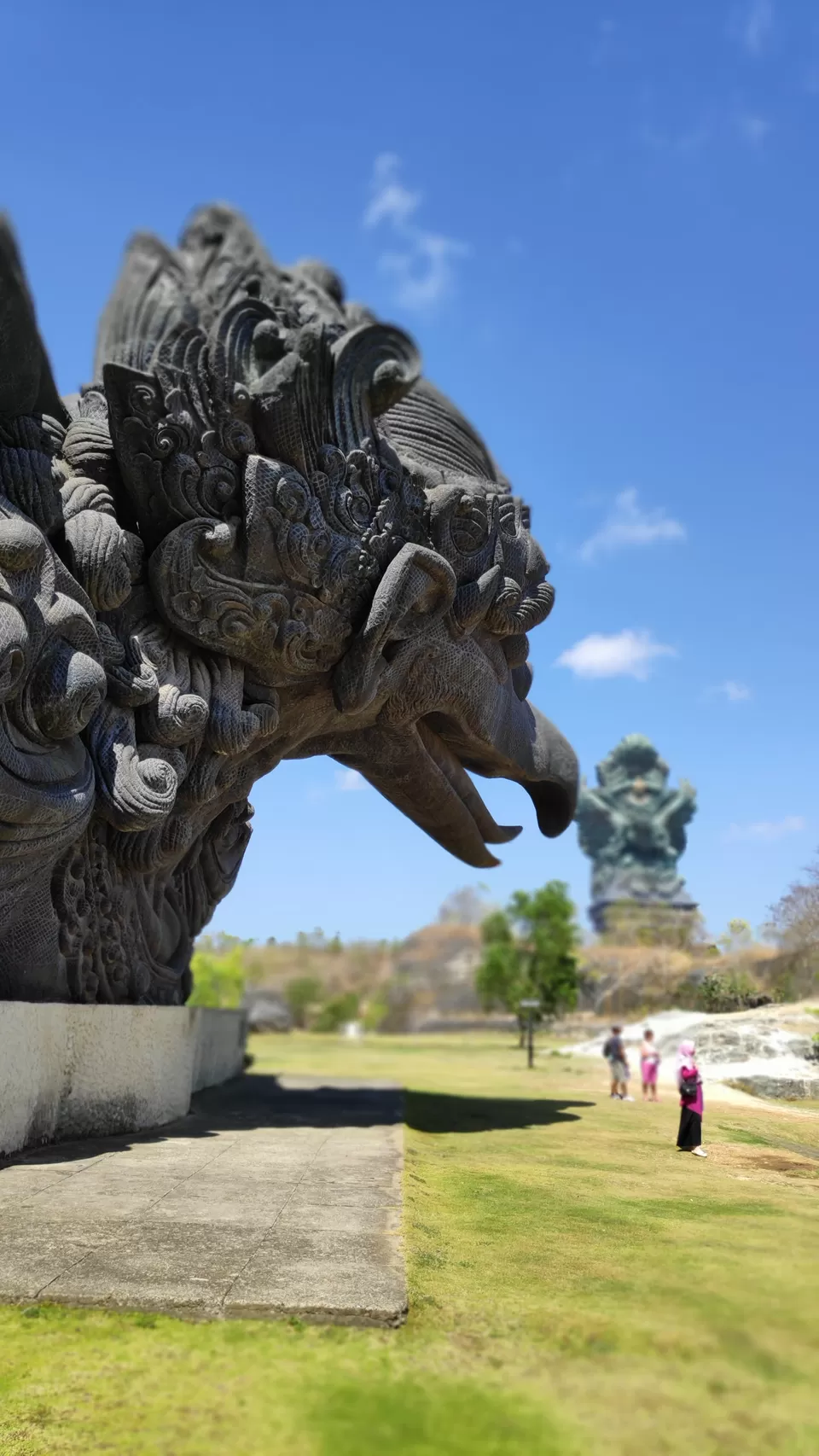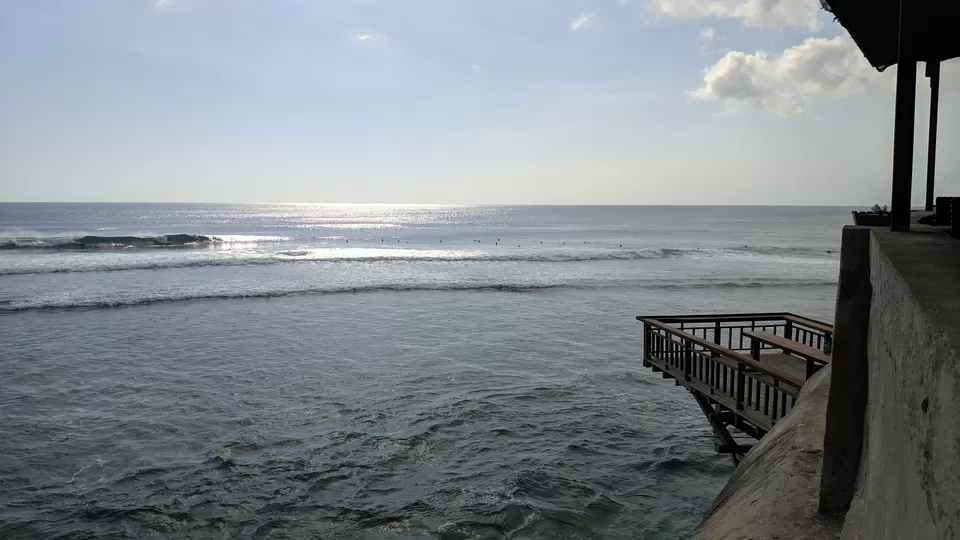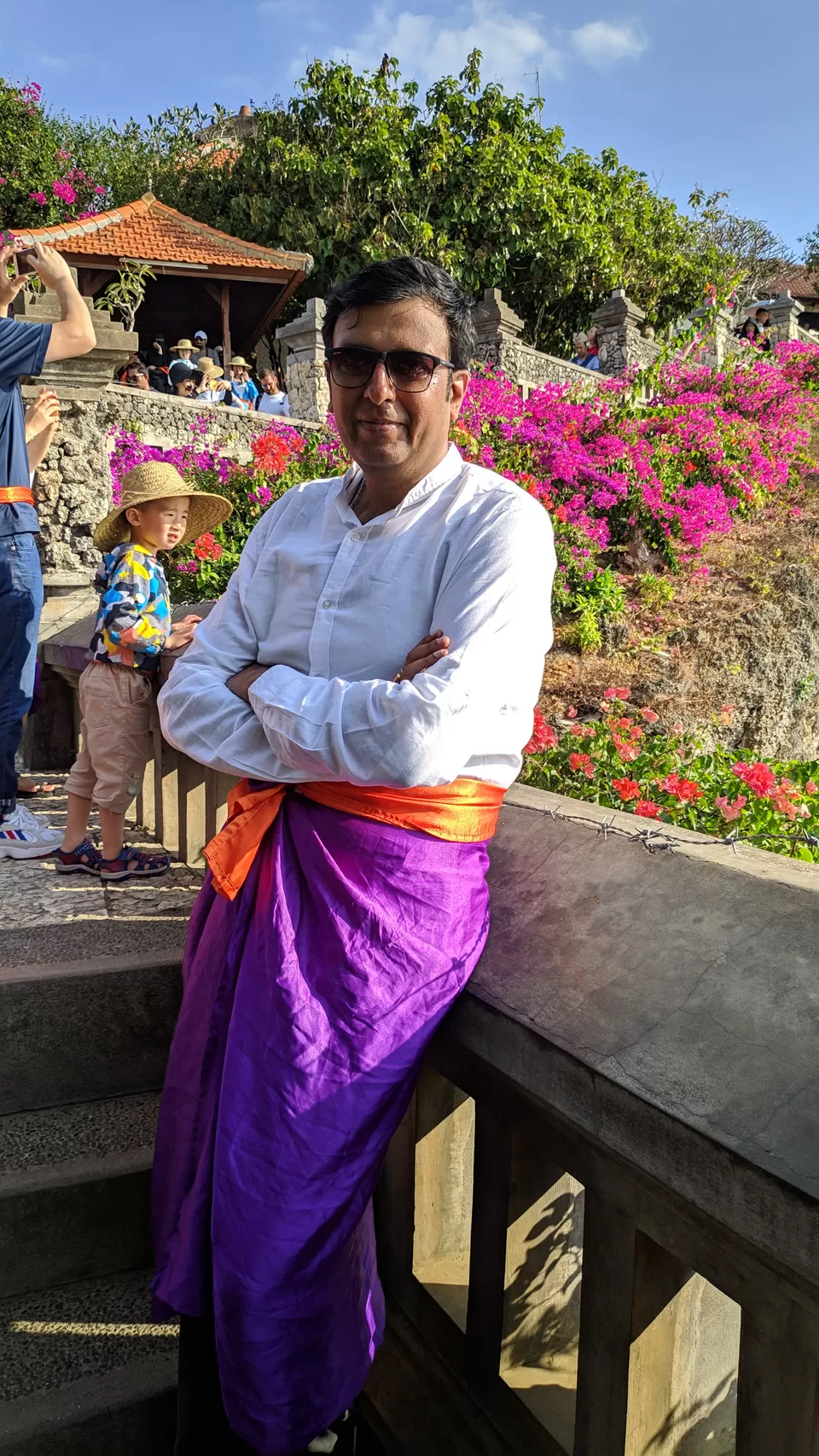 For Central, North & East Bali-3 Days
Stay in Ubud area for beautiful weather & greenery.
While staying in Ubud, you can cover Central, North & East Bali.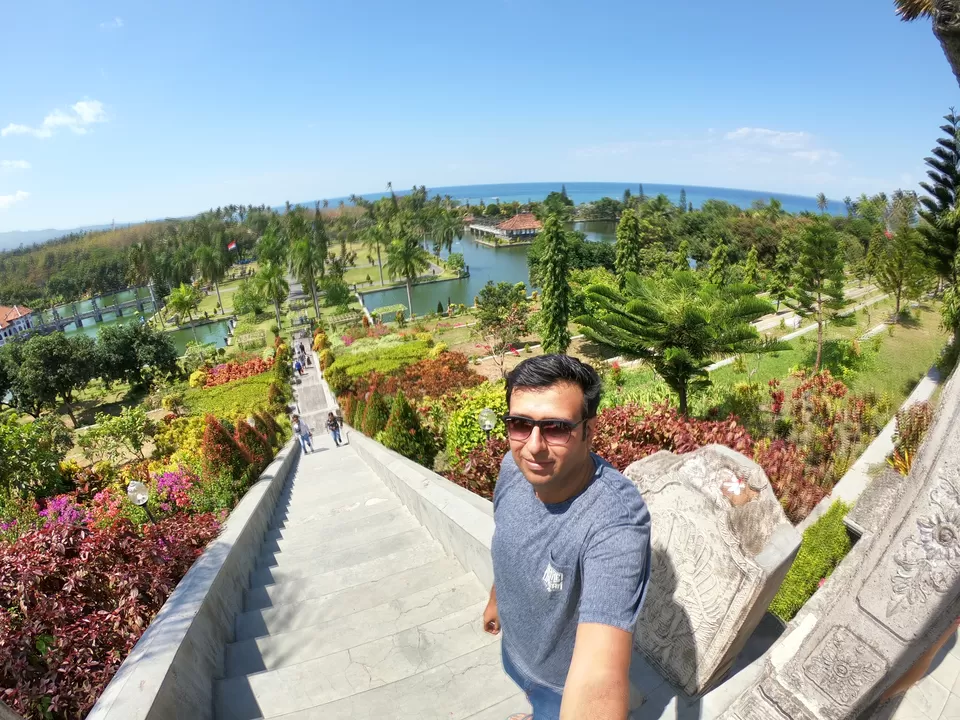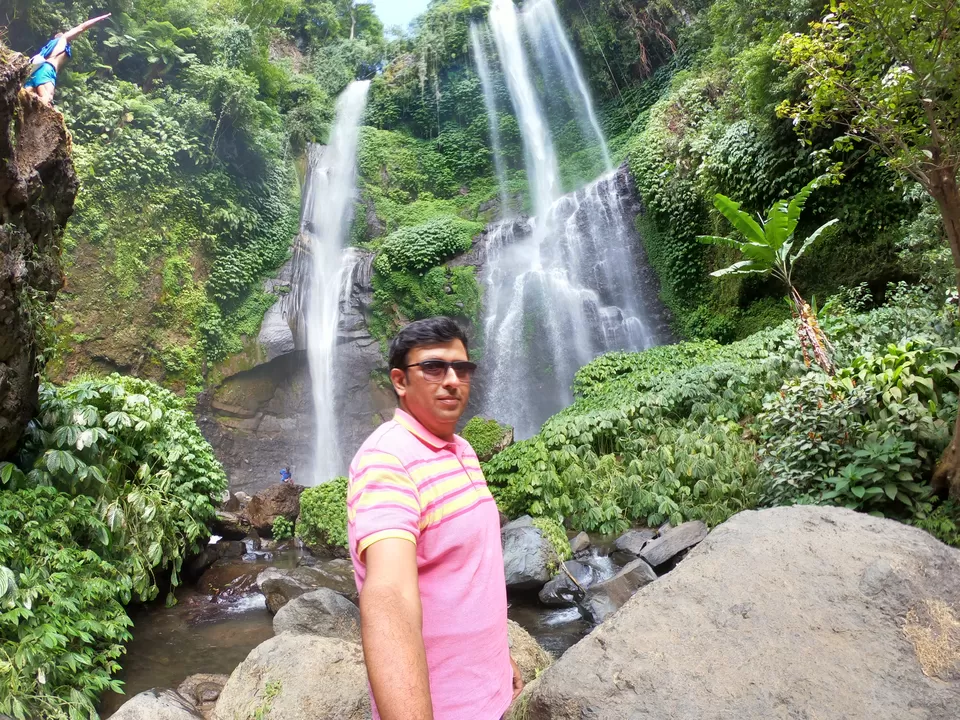 Spare a day (At least) for Nusa Islands
There are 3 beautiful islands, 50 minutes away from Bali. Namely, Nusa Lembongan, Nusa Ceningan & Nusa Penida.
Do yourself a favor and stay at least a night at any of those 3 islands. Trust me You will fall in love with the place.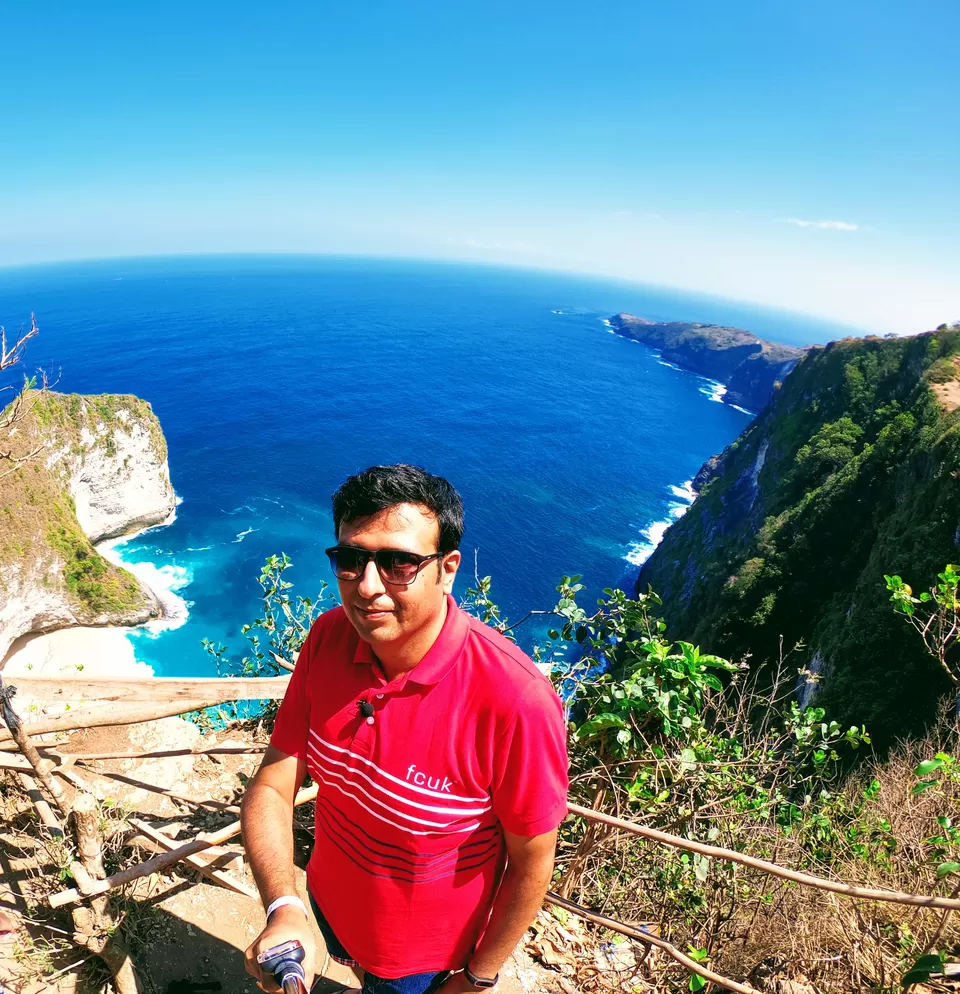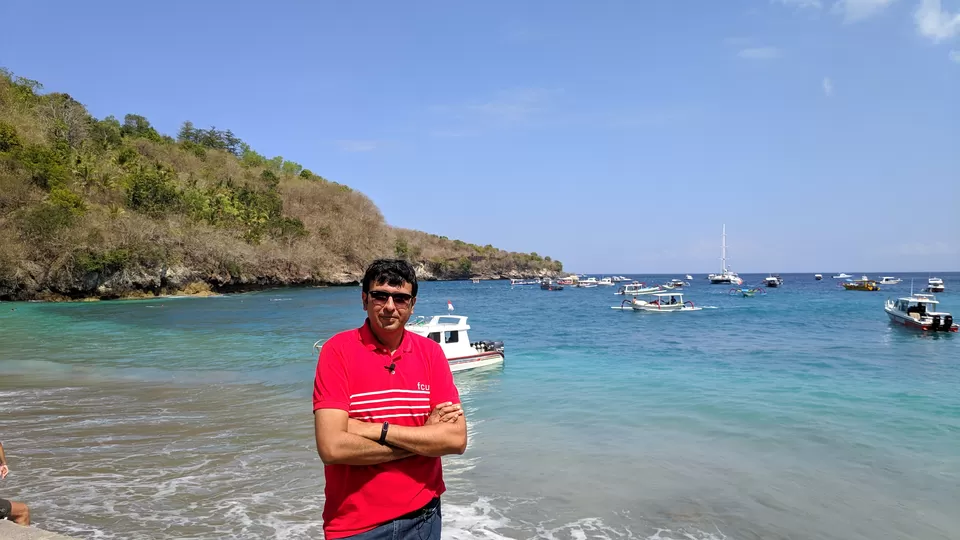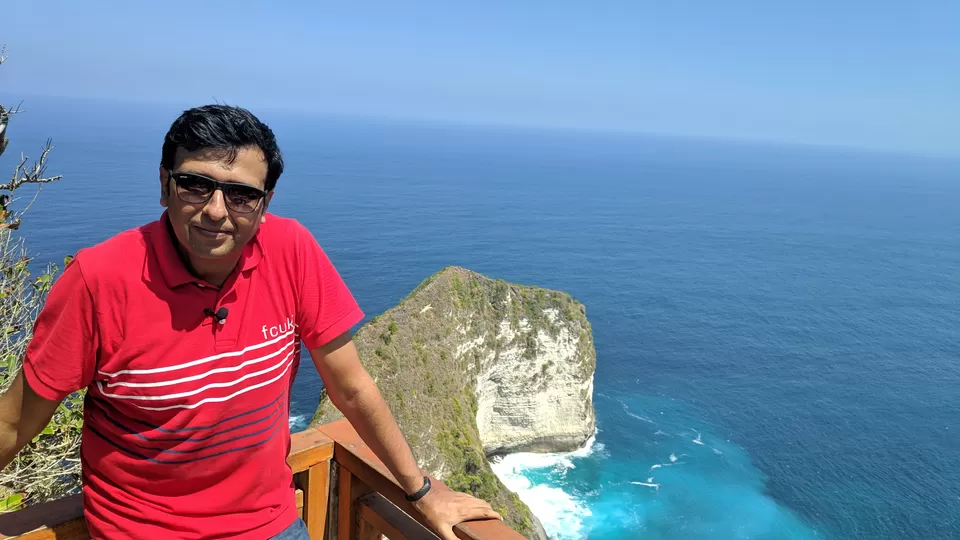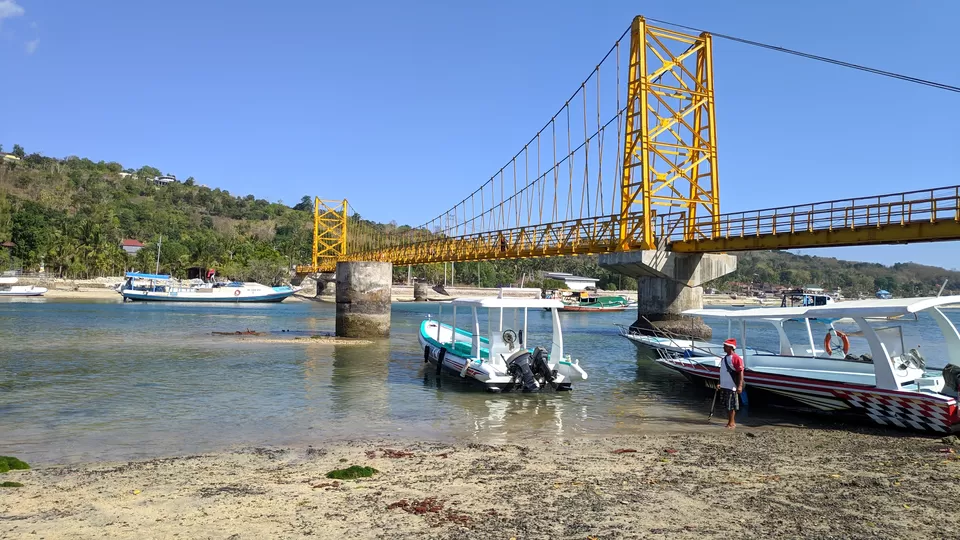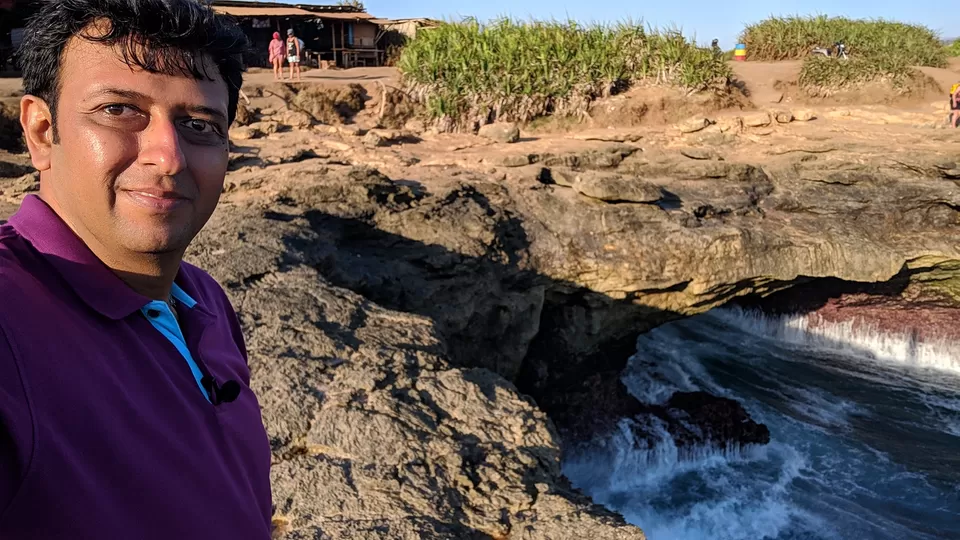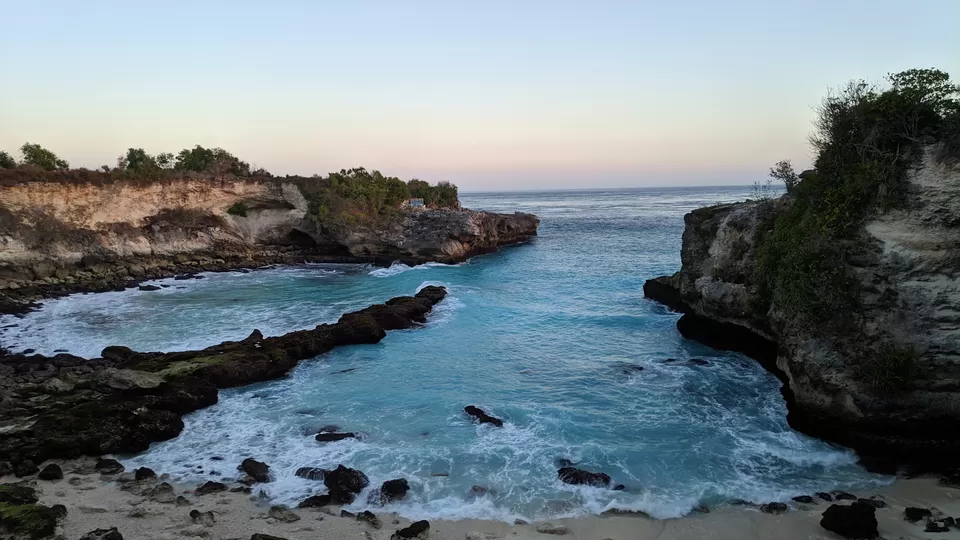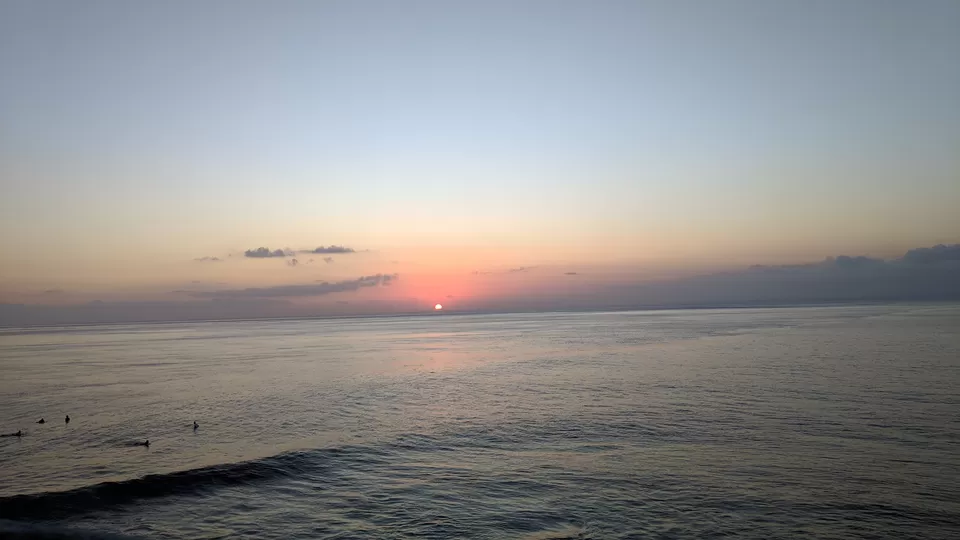 Since, the days of stay have already been split, we can discuss the accommodation options. There is no dearth of good places to stay in Bali. These would in thousands if not more. Right from a 200 Rs per night hostel bed to many luxury & ultra-luxury resorts across island. Personally, I liked the idea of home stays in Bali since it gets you closer to the local culture & tradition. These homestay's average prices are in the range of 1000-2000 Rs.
Here is video on my Home Stay experience in Ubud, Bali.
How to Travel?
Despite of being developed tourist destination, the public transport is virtually non-existent or whatever is there is not very tourist friendly.
Very recently a bus service targeting the tourist has begun in central & south Bali and the name is Kura Kura. There are 2 flip sides of this service though, first is the frequency of the service and second is the operational hours.
But still there are many options of travel are available for tourists, like, hiring a cab (using Grab or Gojek Apps) or just flag down a taxi on the kerb (this involves haggling) or renting a two wheeler for the day, the rent for the day is typically between 300-500 Rs, I found this to the best option if you are going to travel just about 60-70 KMs in a day and comfortable riding. Bike is easy to navigate in the narrow roads and in traffic jams, which is very common in Bali.
If you are not comfortable riding, then you can hire a car with or without a driver. I would advise strongly to hire a car with a driver you are planning to cover places which are distant and total travel is going to exceed 70-80 KMs for the day. Driver makes your life easier, as you would not have to look for parking space and navigate in narrow streets. On top of all the driver can become your guide too.
The easiest way I found to book the cab for the day is on Grab App, they have an option of hourly hire. The prices are reasonable too, for half day it's around 1500-2000 Rs and for full day for entire island, it's about 3500 Rs. You may also try other apps like, Klook.
Although, as a rule it is mandatory to carry International Driving Permit to drive a car or ride a bike in Indonesia, but if you are following traffic rules, then nobody checks the paper in reality.
What to see & do?
As I have earlier also mentioned that Bali is a complete package of a lot of things.
To make your life easier, I have made a list of Top Ten Places (Places not to be missed). And here is the video-
In Bali you can see,
Beaches-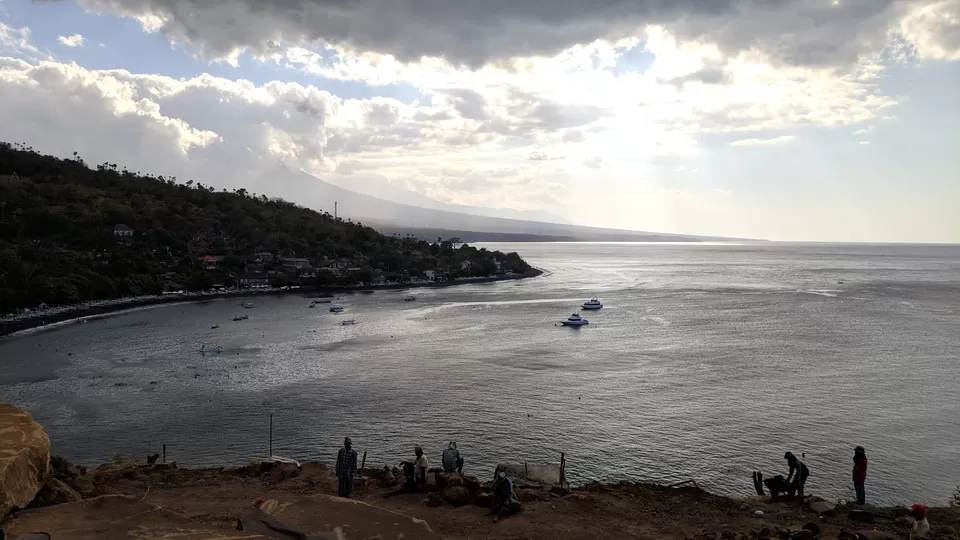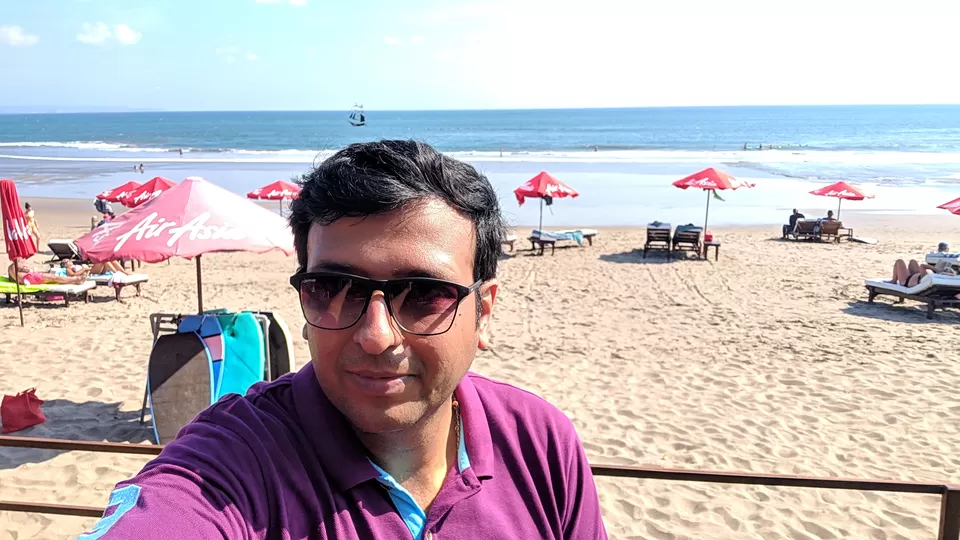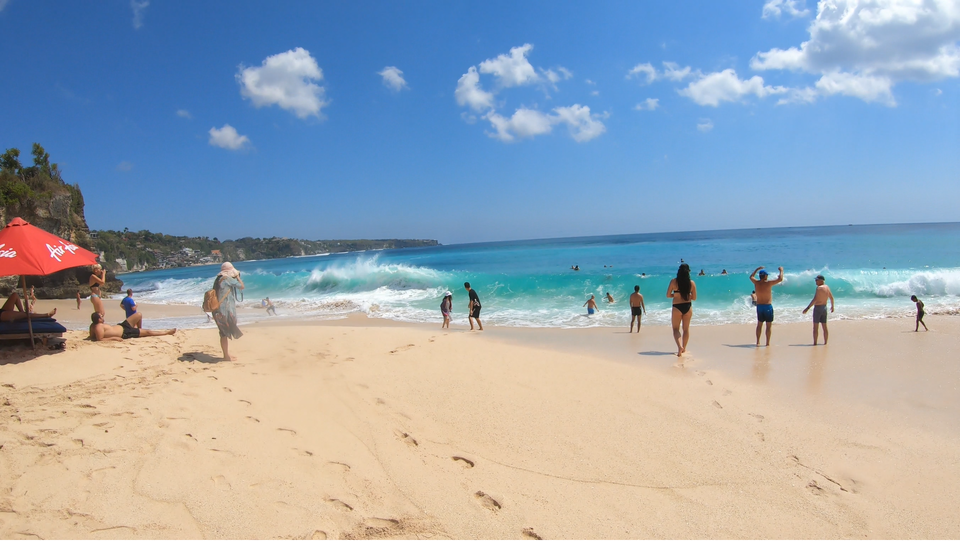 Rice Terraces & Waterfalls-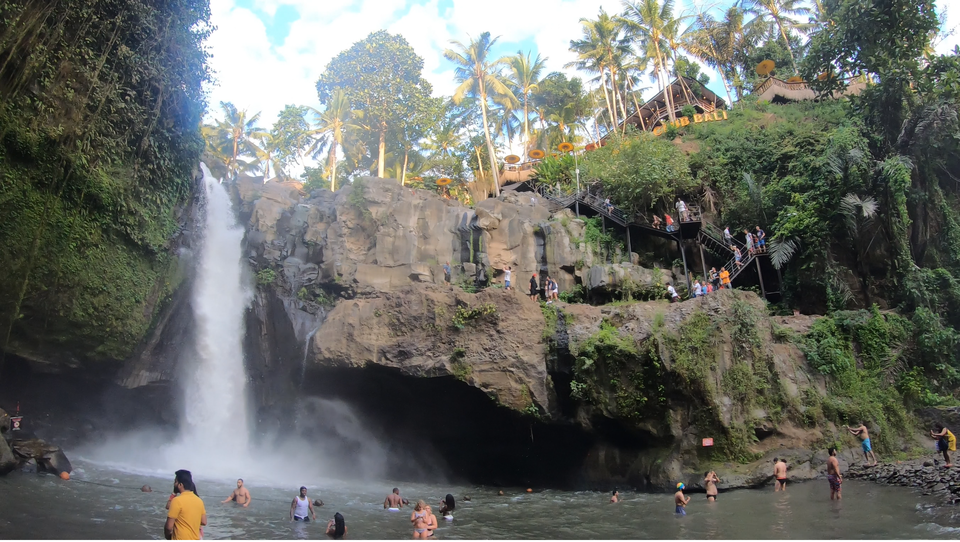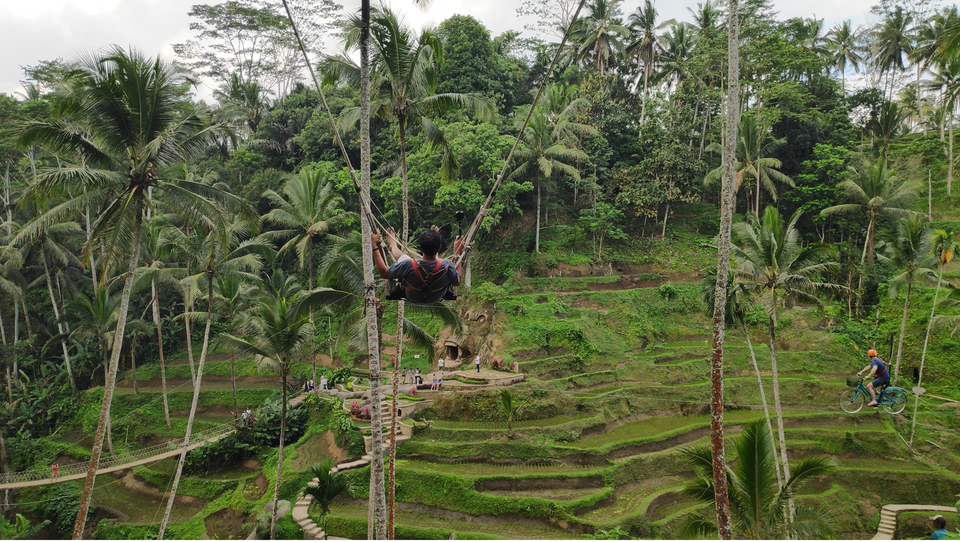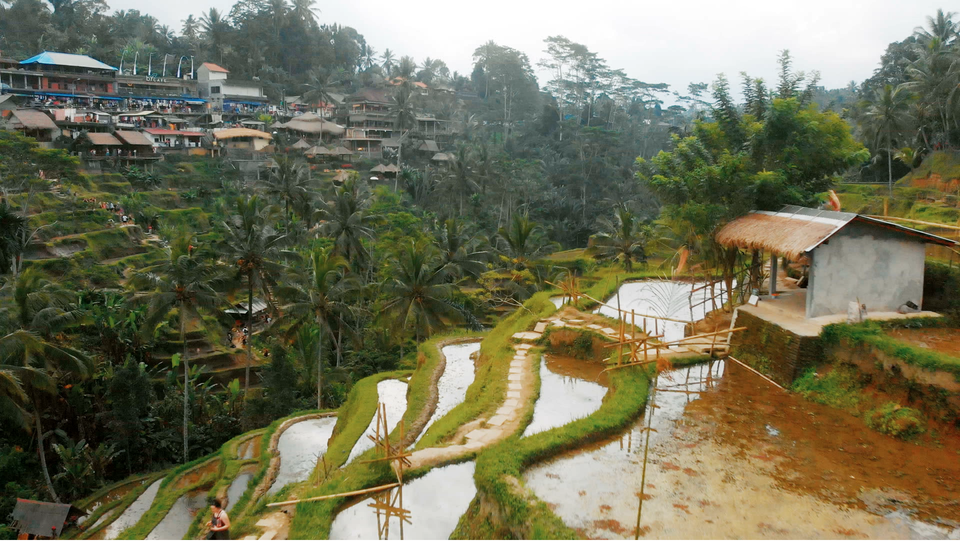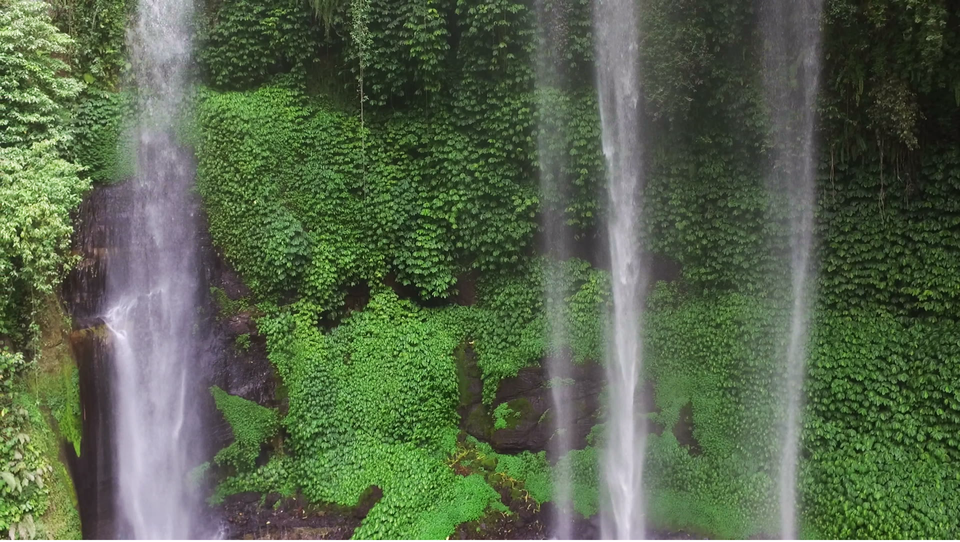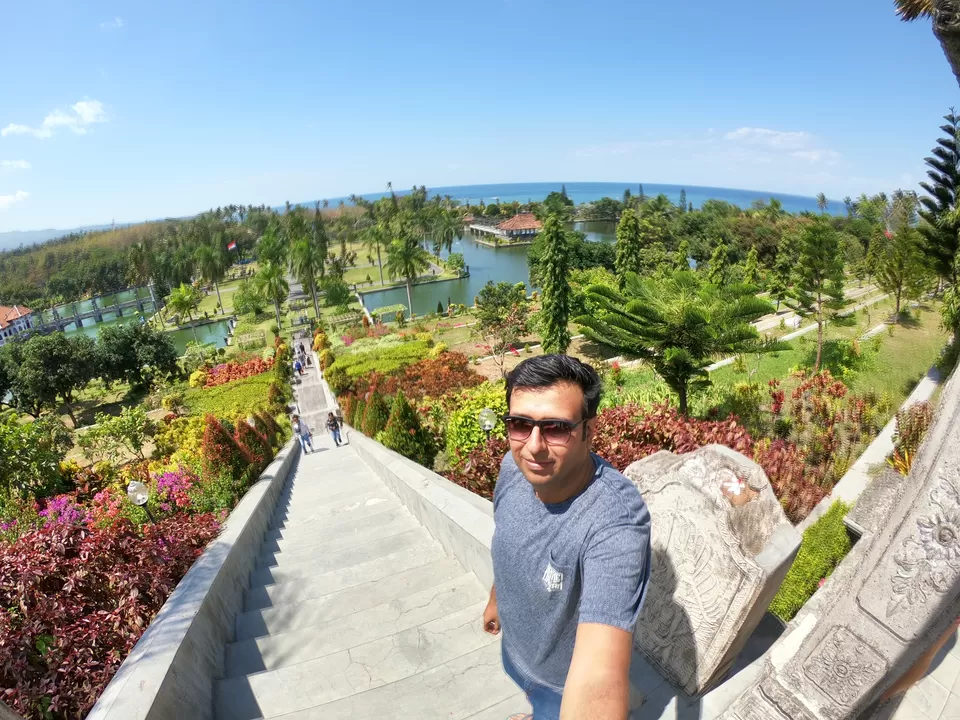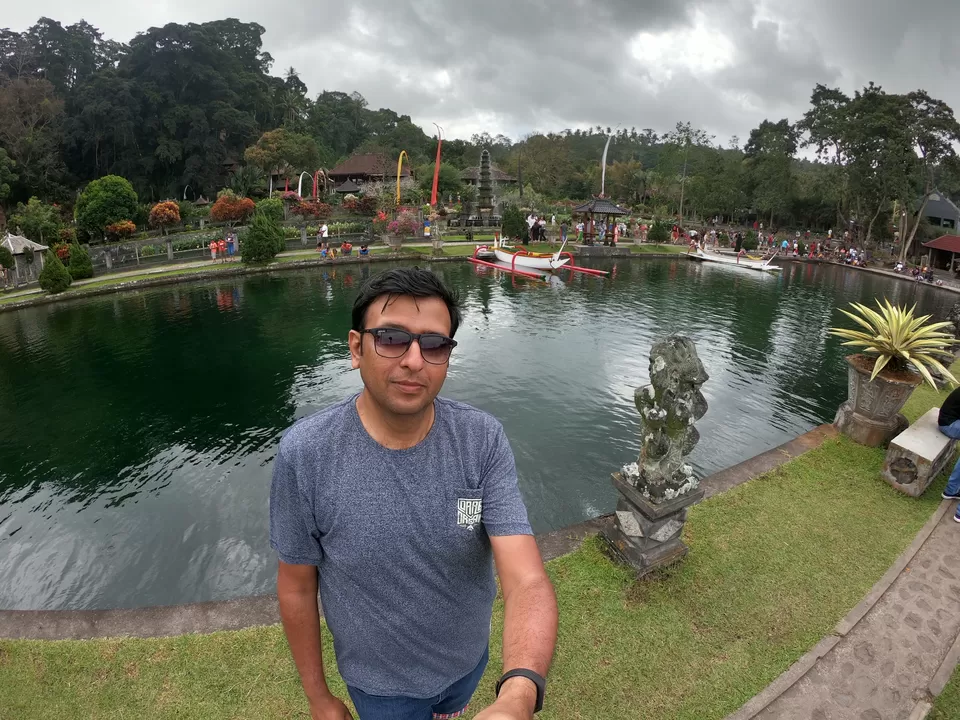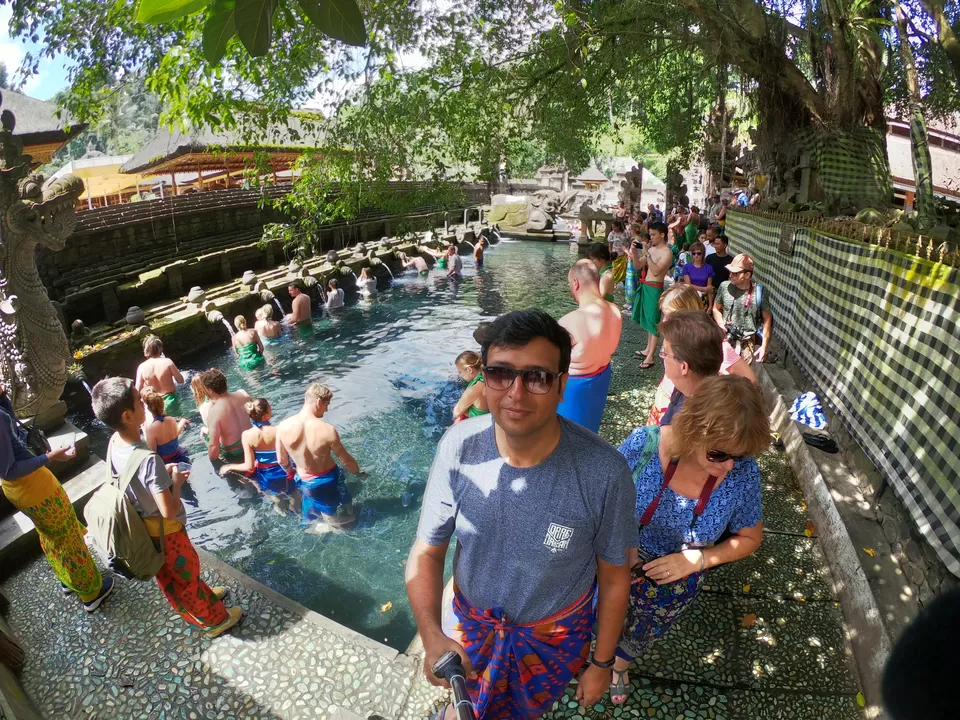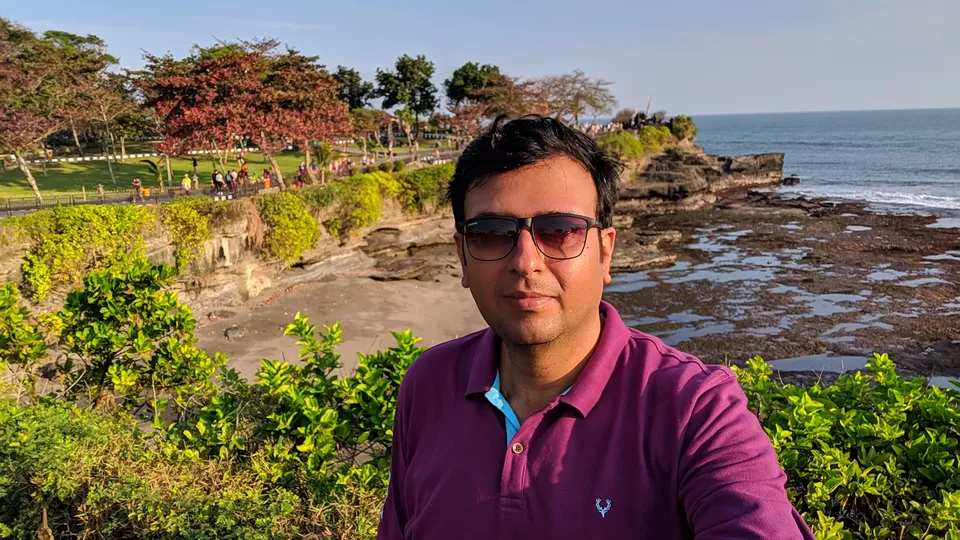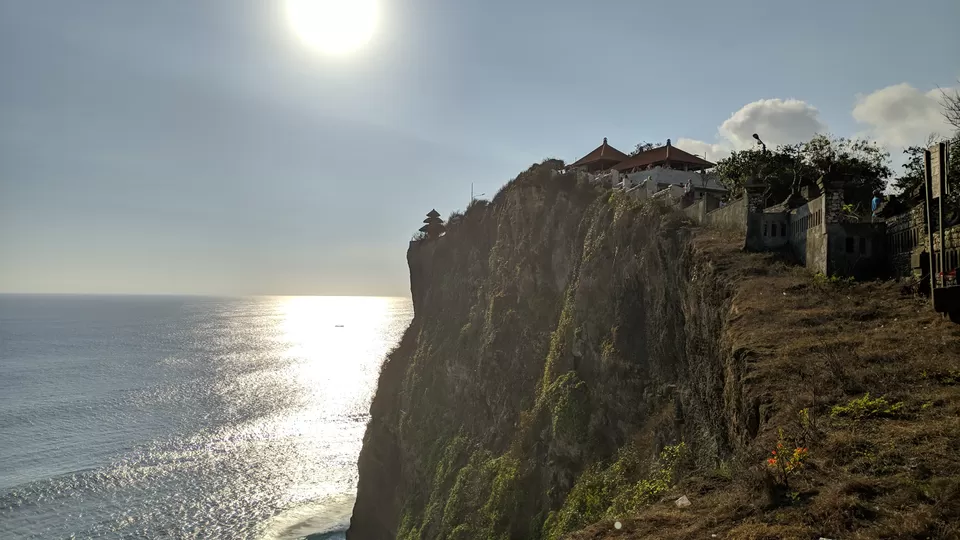 Watch the Valcano from Kintamani-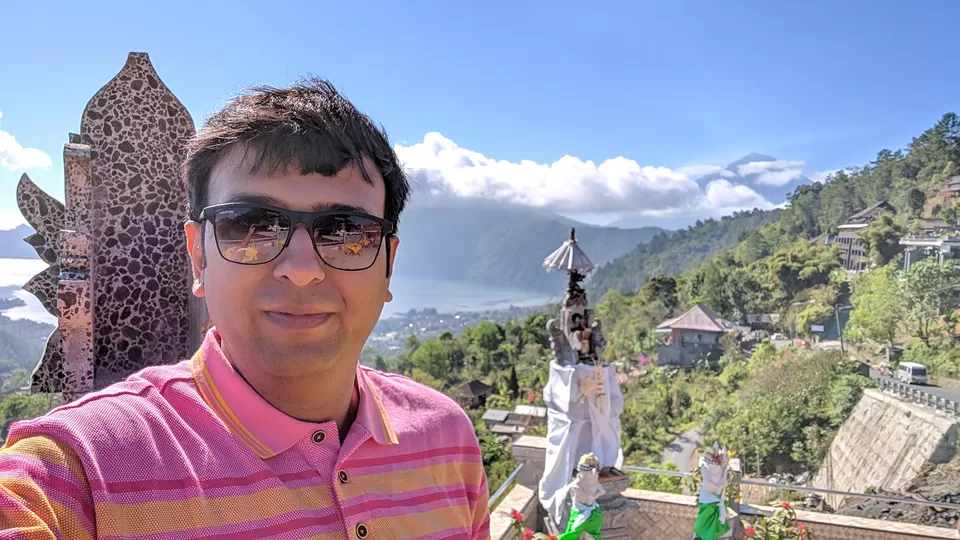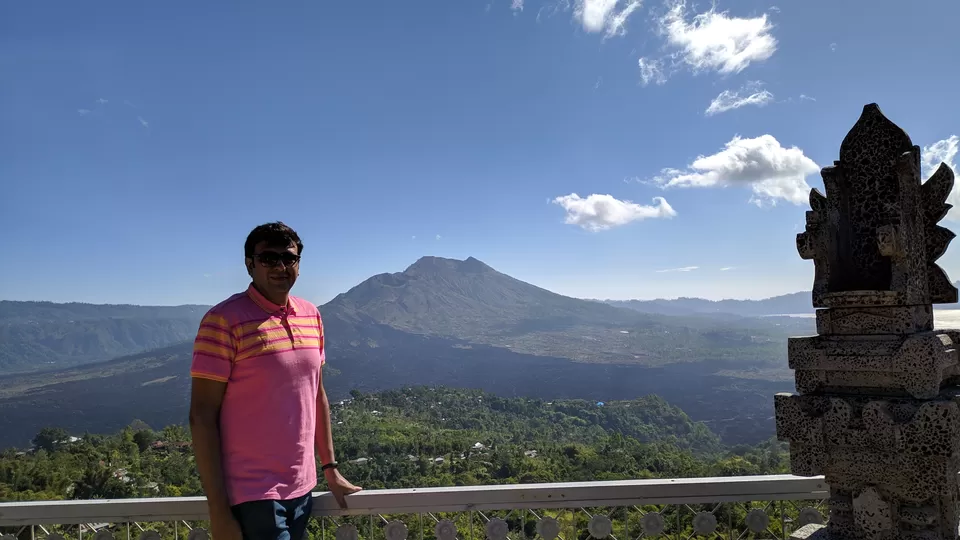 Do Island Hopping (Nusa Islands)
During this trip, you can try your hands at scuba diving & snorkeling also.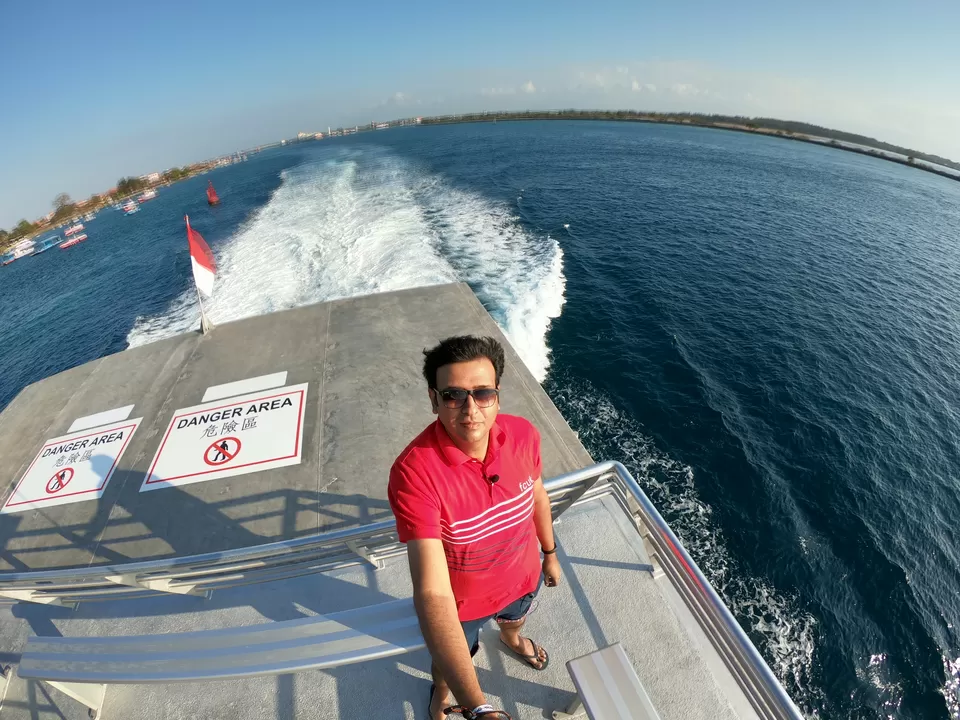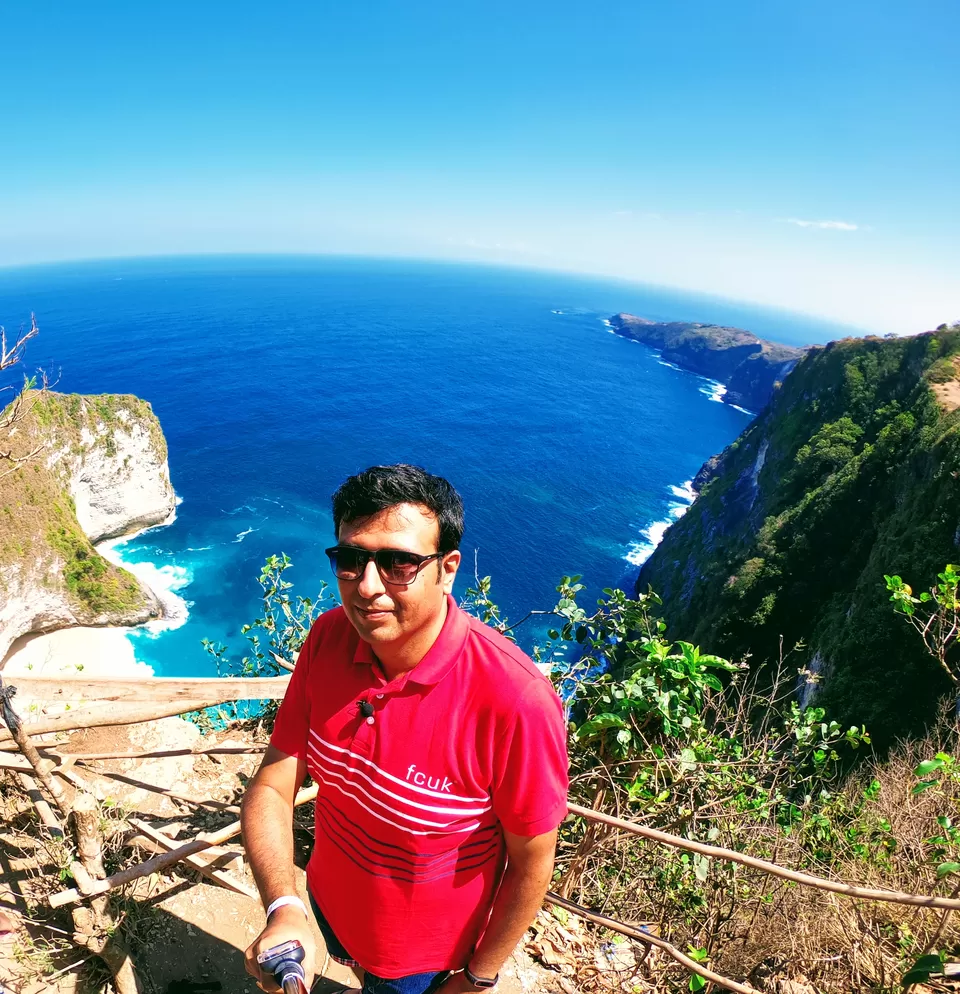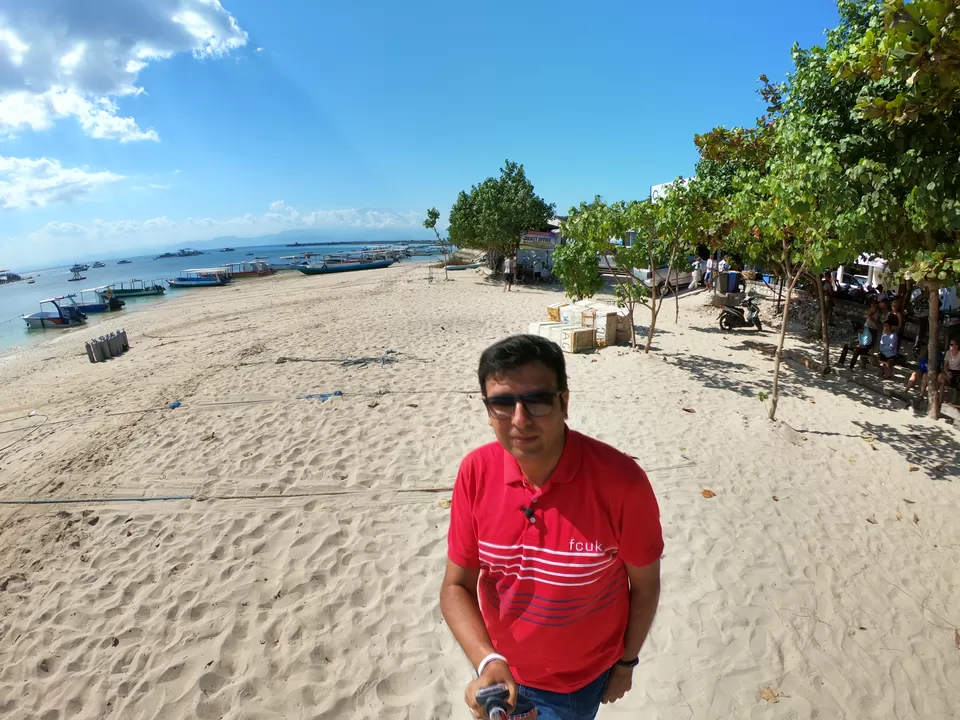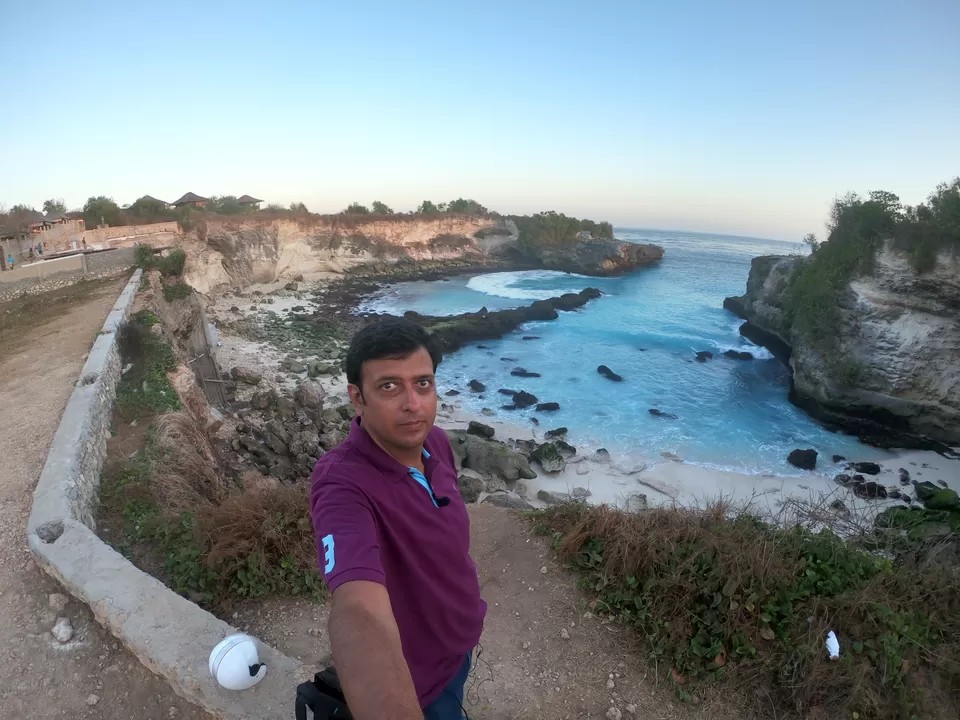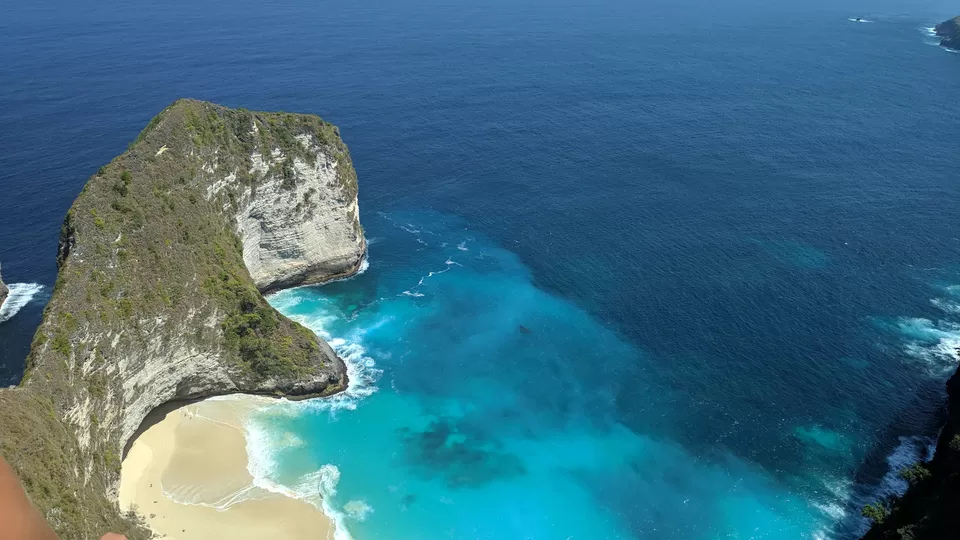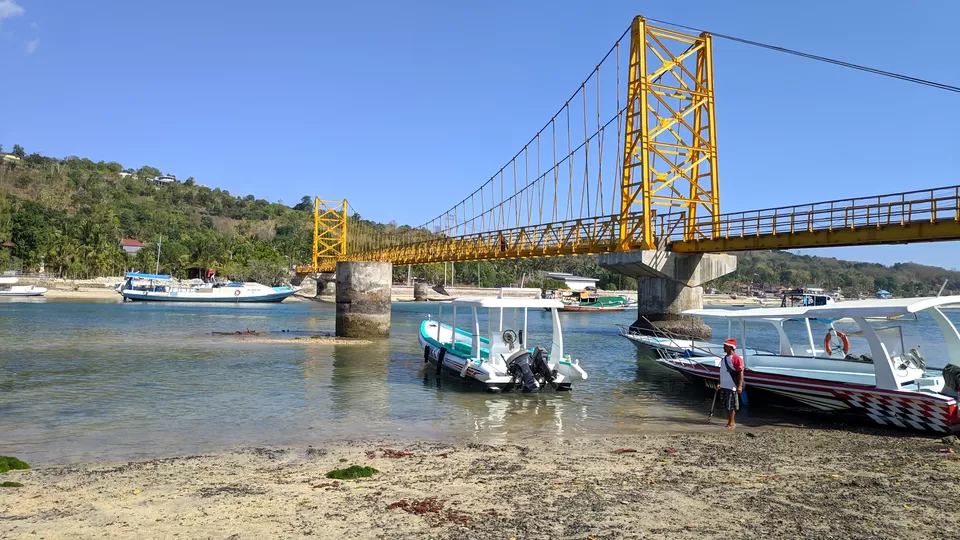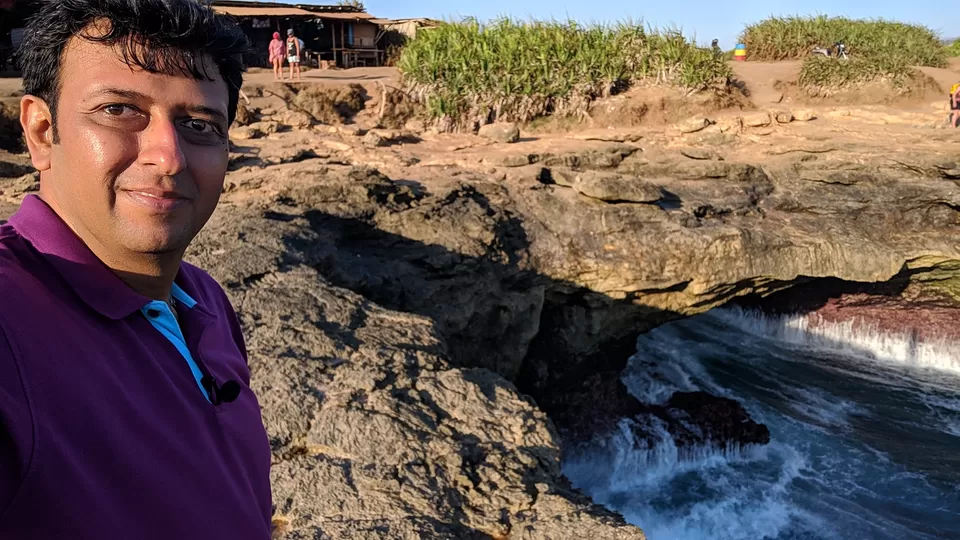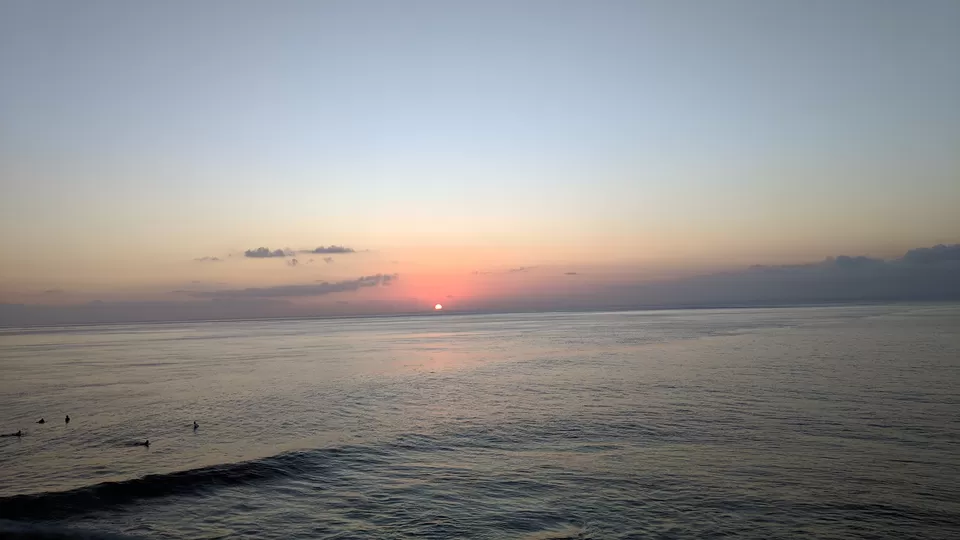 You may watch these 2 videos to know how to plan Nusa Island Trip from Bali.
Do souvenir shopping in Ubud Art Market
Here is the shopping guide for your reference-
Cultural Park & Animal Encounters
There are numerous options to see and do if you are traveling with kids, like GWK Cultural Park, Bali Zoo, Bali Safari & Bali Bird Park.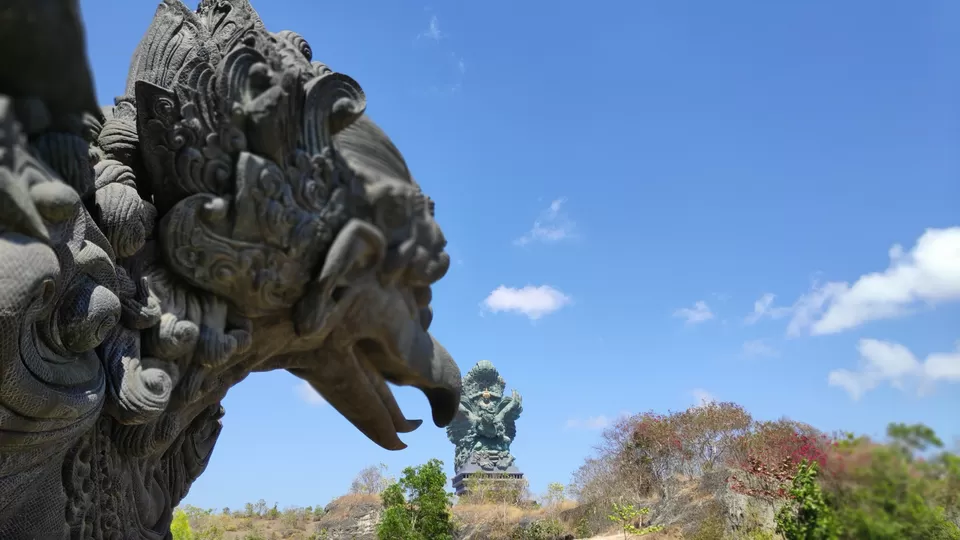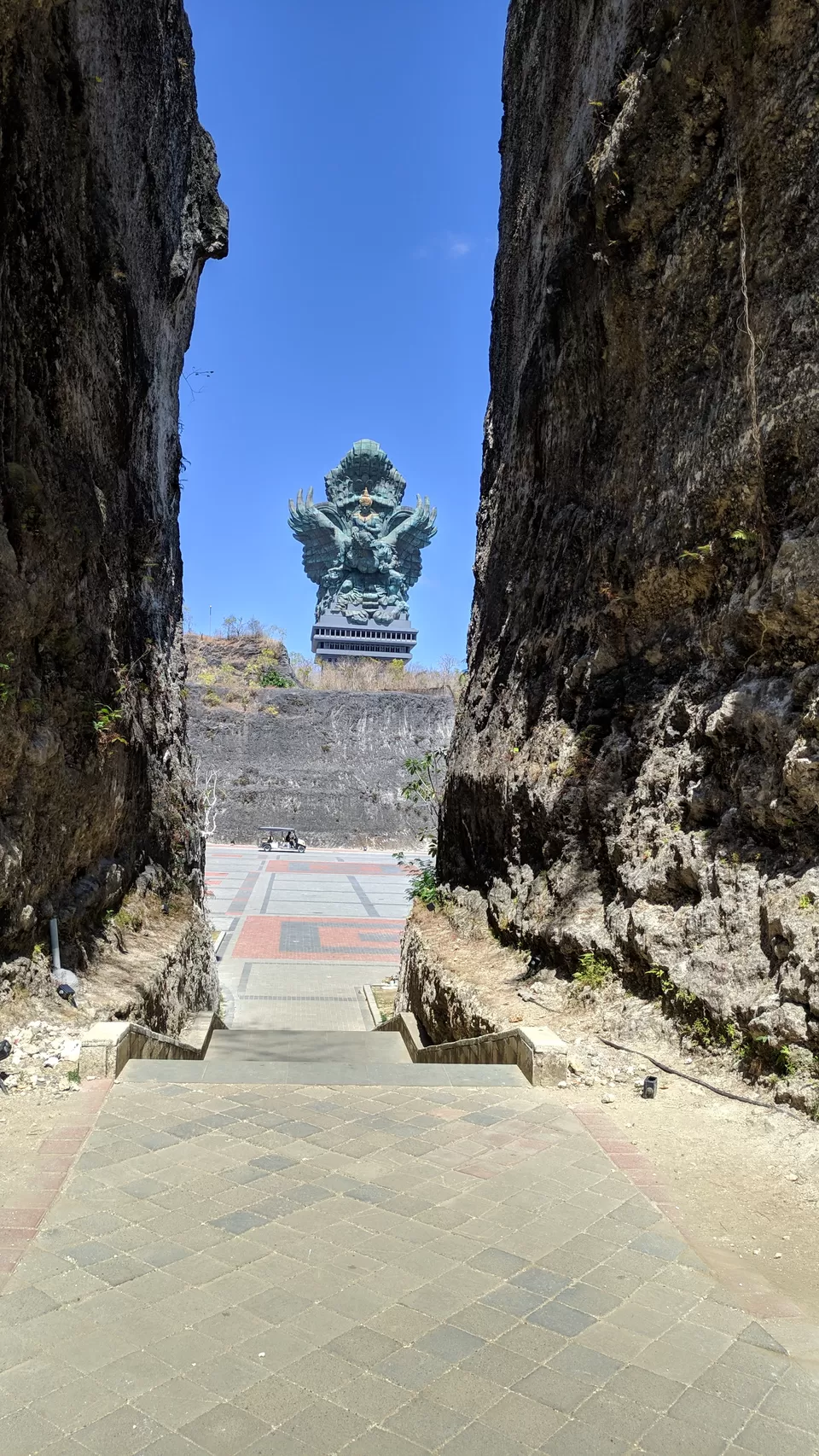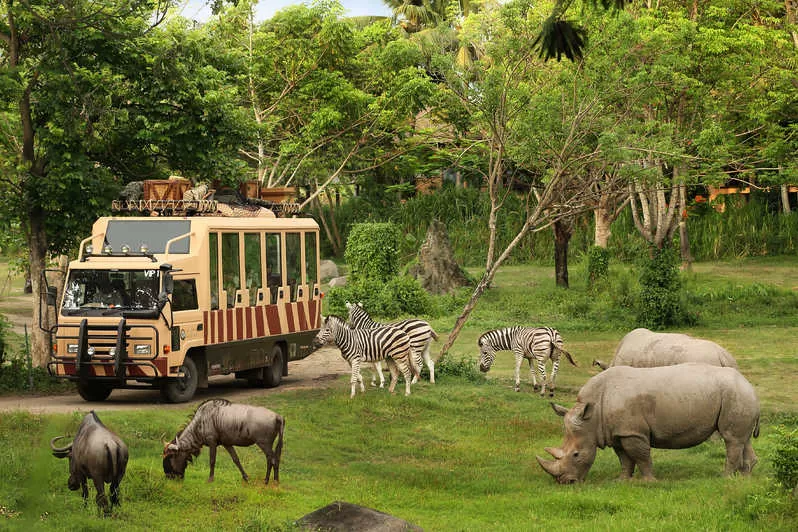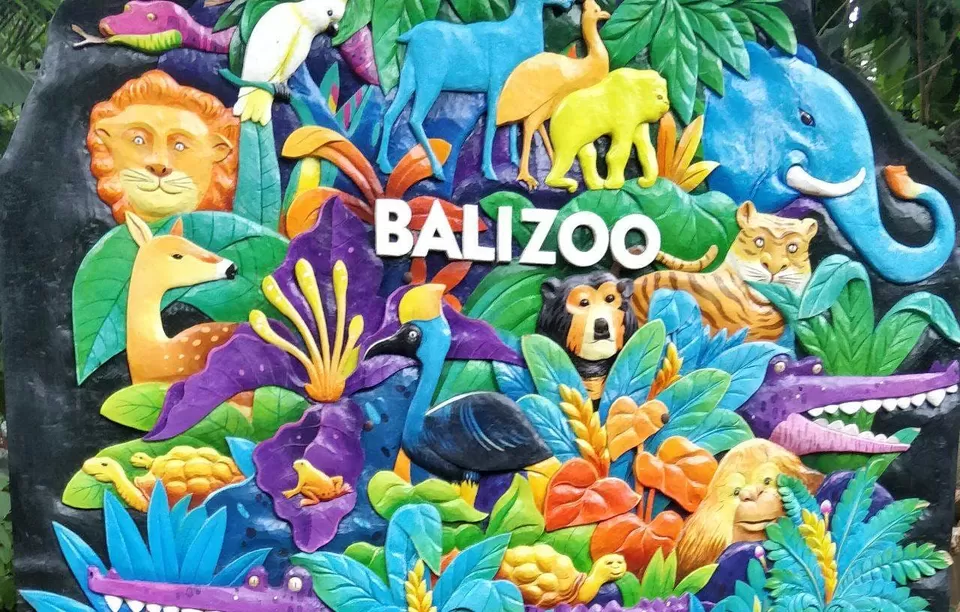 Juts by looking at this list, you can imagine there is so many things to be seen and done on this Island of Bali. So, don't wait and start packing your bags for the Bali trip.
What to eat?
Bali is a heaven if you are a non-vegetarian and specially a sea-food lover.
You can get sea food right from the street to the high end restaurant. I am a vegetarian myself so would not be able to comment much on the taste of Non-Veg/Sea-Food.
But even if you are a vegetarian like me, you will have plenty of Veg/vegan options across island. And there are plenty of Indian Restaurants in Kuta, Seminyak, Nusa Dua & Ubud areas.
I ate Uttapam in Queens Restaurant (Moderately priced Restaurant) in Seminyak,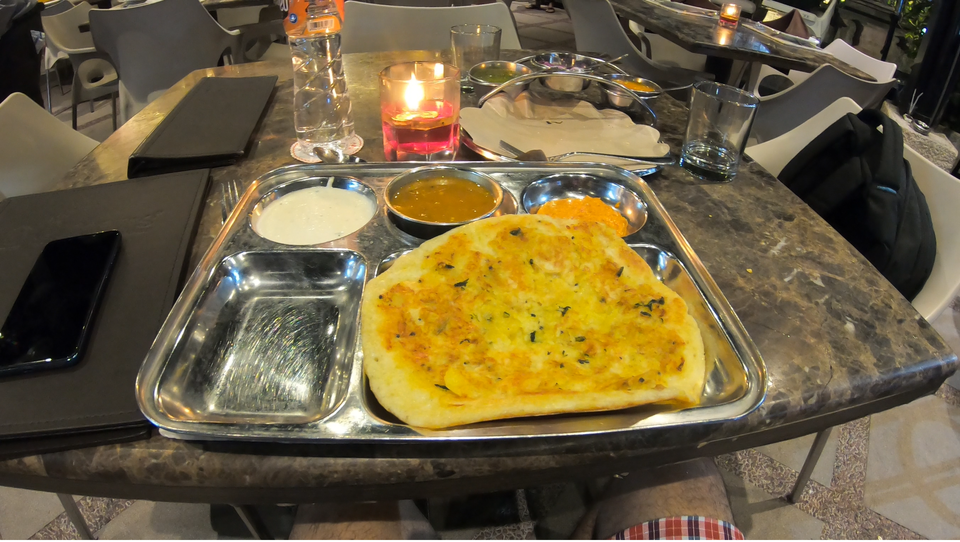 Veg Biryani in Spice Mantra (High End & Expensive) again in Seminyak.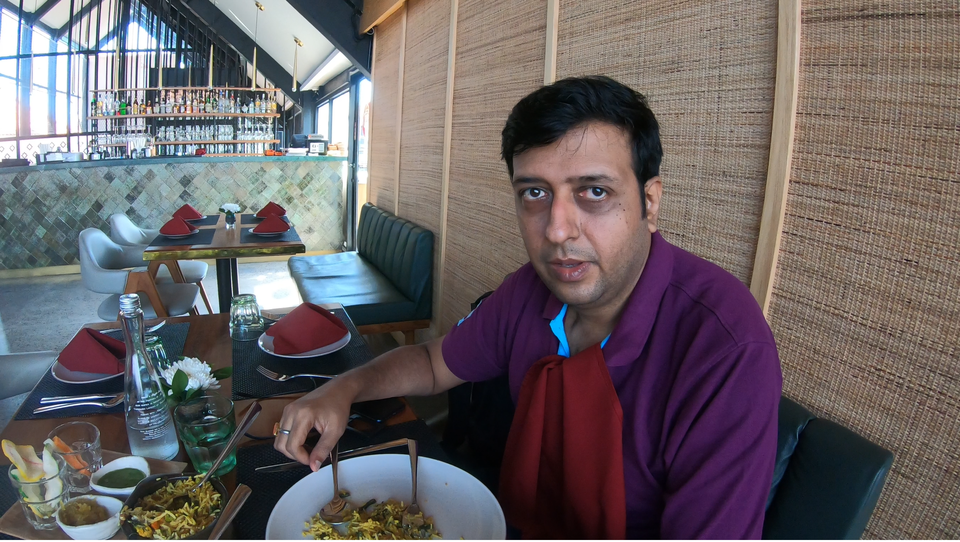 Tried Indian Thali in a local cafe. The taste was OK.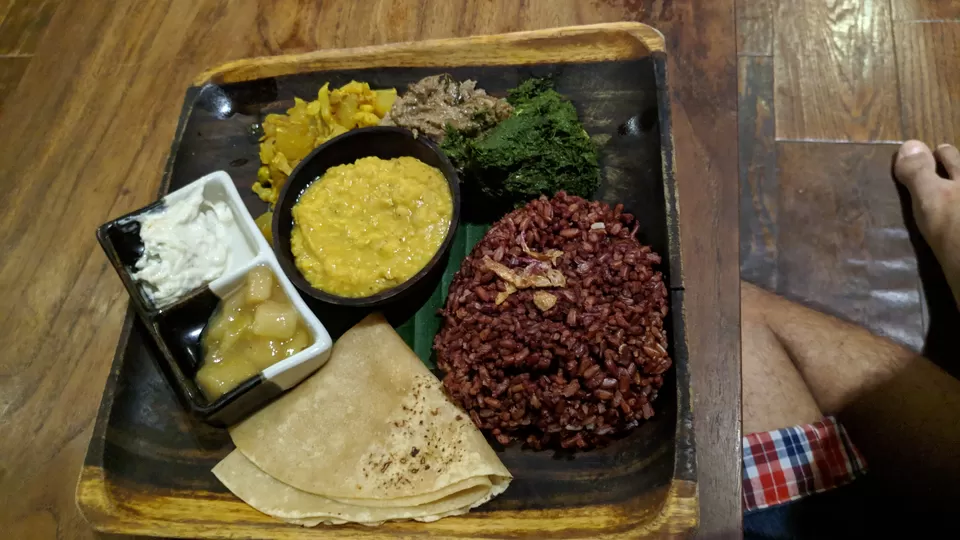 I ate Veg Biryani & Samosa in The Royal Kitchen (Fine Dine) in The Bali Collection, Nusa Dua. The taste was excellent & authentic.
In short, there was no shortage of nice & tasty Indian Food, across Bali Main Island. Although, on Nusa Islands, the Indian food was very hard to find.

Here, I am concluding this blog, hopefully this will help you planning your Bali trip efficiently .
Hope, I have covered everything. If you have any query, please ask it in the comments.
To summarize everything, there is a video showing, All you need to know about Bali-