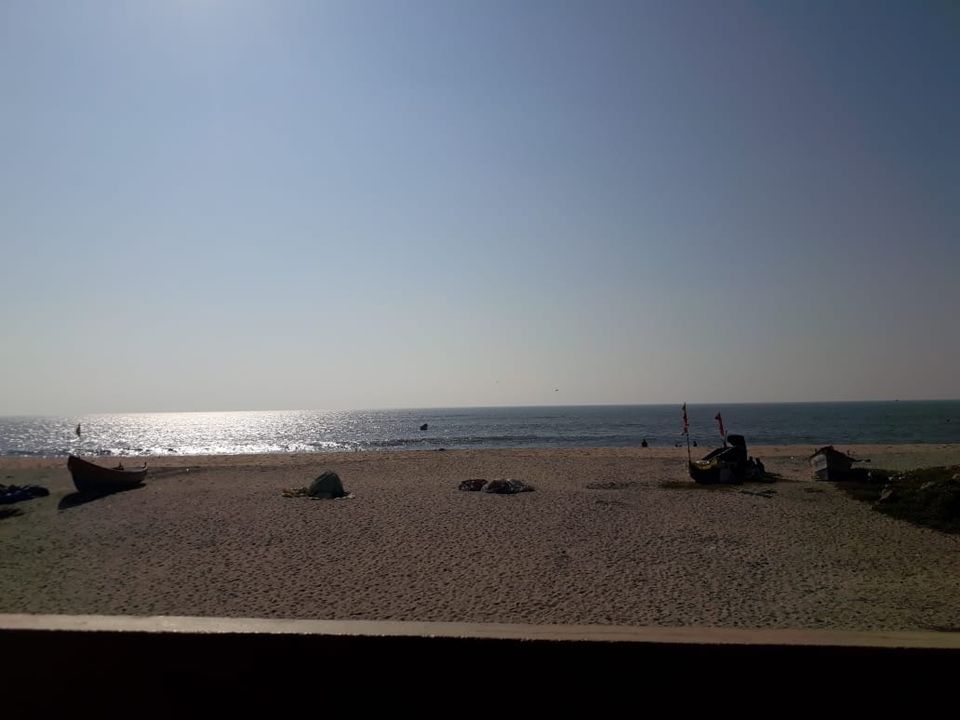 Are you planning to go to Kerala nearly? Is Alleppey in your bucket list? Then I must say you are planning the best trip for yourself. On 2017 December I planned this trip along with a friend. It was a budget trip as both of us were students. So we saved money for 6 months to settle this beautiful trip on God's own country. Through this trip, I actually realized if you really want something from the depth of your heart, you will achieve your dream. We were backpacking across the state and commuted through public transport. While traveling from Thekkady to Alleppey, we took a bus till Changanasserry and from there we boarded the bus again for Alleppey. We always heard that Bengal and Kerala are mirror images to each other. While traveling to this place, I actually came to know Kerala is more beautiful than my Bengal. Natural beauty is at its best in Kerala.
In the morning around 5 am, we had to take the bus from Thekkady. I still remembered we had to walk from our homestay till the bus stand as there was no auto. We were walking down the road and we were quite scared as there was no one on the road. We were quite daring all across the trip for our own sake. We did not keep priorities to our linguistic barriers. We warmly welcomed everything that came to us on our trip. That walking for 15 minutes down the road was quite like giving support to each other. After reaching the bus stand at Thekkady we were quite happy that we made it.
After reaching there we came to know there was no direct bus to Alleppey. We had to change it at Changanasserry and further commuted through bus till Alleppey. We boarded the bus till Changanasseryy and it took around 4 hours to reach there and then another bus took 1 hour to drop us at Alleppey bus stand. Till my last breath, I will remember the bus trip from Changanaserry to Alleppey. We actually enjoyed the bus trip in an engaging conversation with our fellow travelers. I still remembered a guy I was talking to and asked me where did we come from and how did we like Kerala as a whole? There is a flatline difference between trip and journey. You gather experiences from the journey and you gather memories from the trip. In this particular vacation to Kerala, I actually learned both experiences and memories.
After reaching Alleppey, we actually booked a scooter to travel around the city. After taking bath in Alleppey beach, we actually went for lunch in nearby café. We planned to go for a café nearby. The name of the café called Catamaran.
Do you love to see the wide panoramic view of the ocean around you? This café was the best option for you. The café was run by 3 or 4 local boys. They were quite friendly with us (maybe we two girls were traveling). The view of the ocean along with good food made our day. I think one can easily spend a whole day over there enjoying the view of the ocean and relishing the taste buds.
You will not get a wide variety of food over there but you will definitely get good quality food. We ordered pasta and steak along with shakes. Those tasty foods in lunch actually made our day. We collected good memories with us while traveling to our next destination – Marari beach.