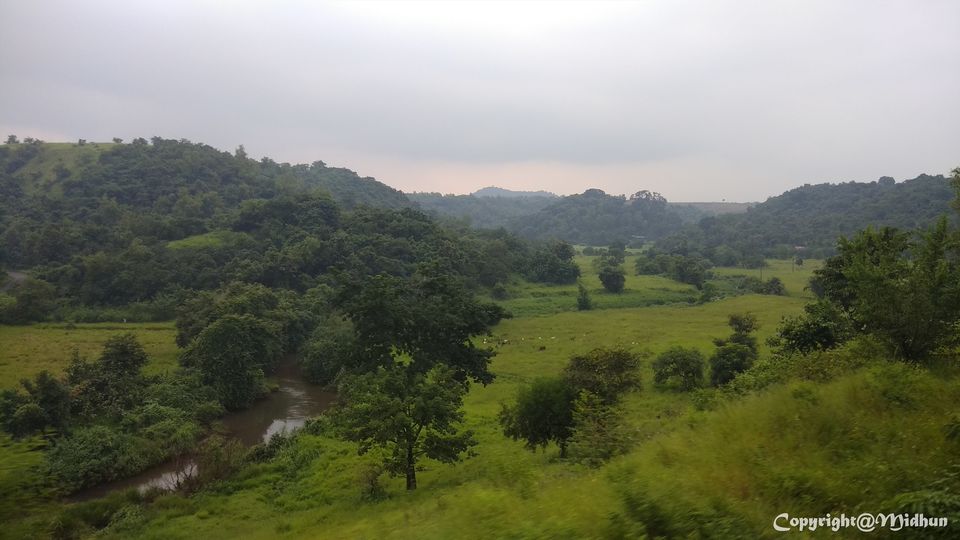 Last week (September 30th 2017 and October 3rd 2017) I had a chance to travel from my home town Thrissur in Kerala to Panvel in Maharashtra and return via the beautiful Konkan Railways. I was going to visit my friend who is settled in Mumbai and I'm travelling alone which I love too.
This is the sixth time I'm travelling through Konkan railways and each time before the travel my excitement increases and reaches the maximum. It is passing through very beautiful regions filled with full of hills, mountains, rivers, fields, tunnels, bridges, etc. I'm not going to tell the history of Konkan Railway and all as that you can just Google and find out.
Konkan Railway connects the 3 states – Karnataka, Goa & Maharashtra.
It has got a numerous number of bridges and tunnels, much more than compared to any other part of the country. If you are a railway fan and as well as a nature lover, then you should take this trip and it will take around 20 hours for the entire journey from Mumbai to Mangalore, the 2 cities that are connected by Konkan Railway.
I would suggest you to take the trip in two parts, first from Mumbai to Madgaon, Goa and second from Madgaon to Mangalore or vice versa and both starting at morning, so that you won't miss the beautiful sceneries along the route.
Coming to my trip, I started from Thrissur on 29th September onboard Ernakulam – Okha Express that departs Thrissur at 9pm on Wednesdays and Fridays and reaches Mangalore around 5am next day. When I woke up, the train was at Udupi station around 6-30am. It was full of mist and was a snapshot of the views that are yet to come.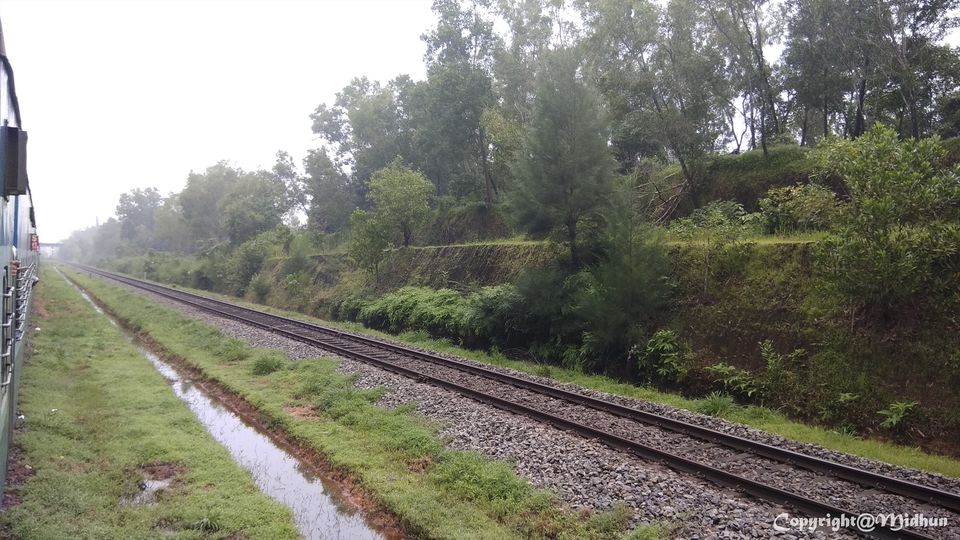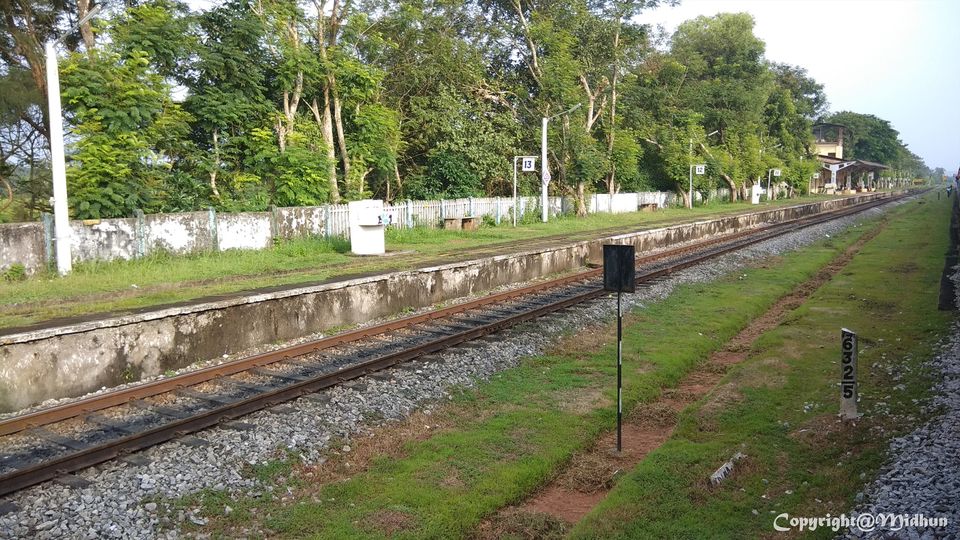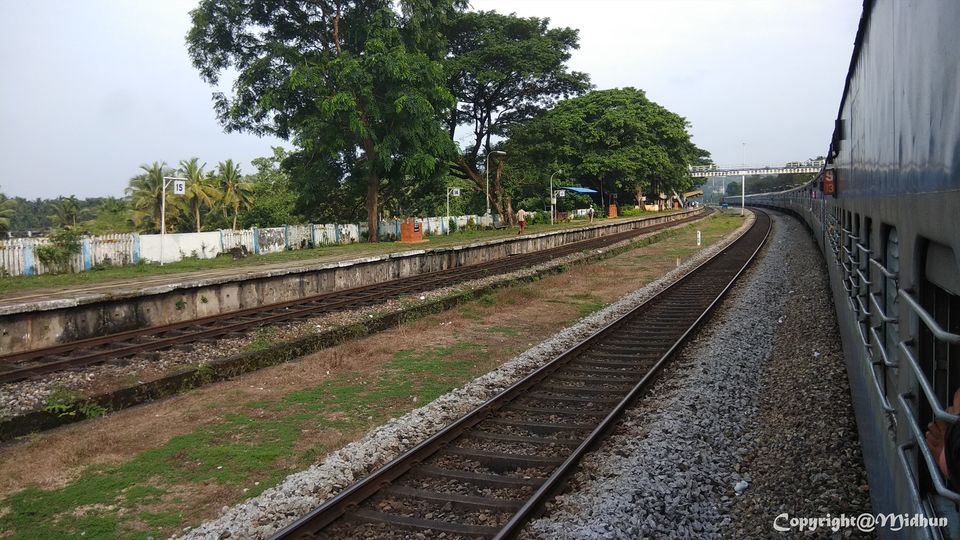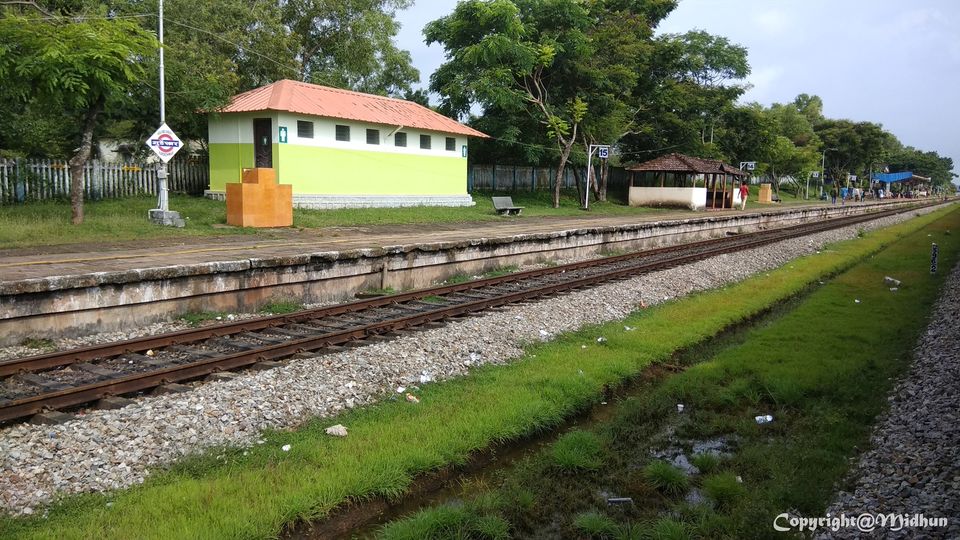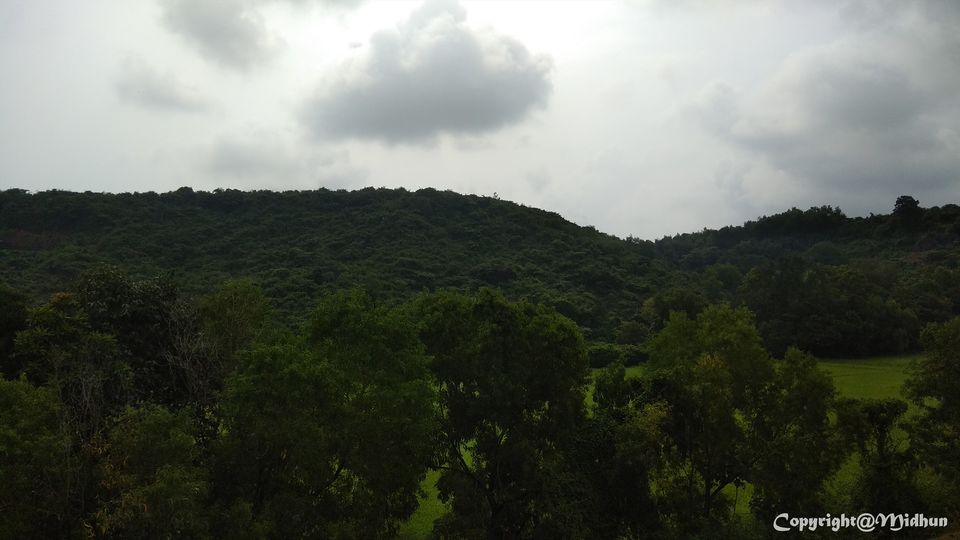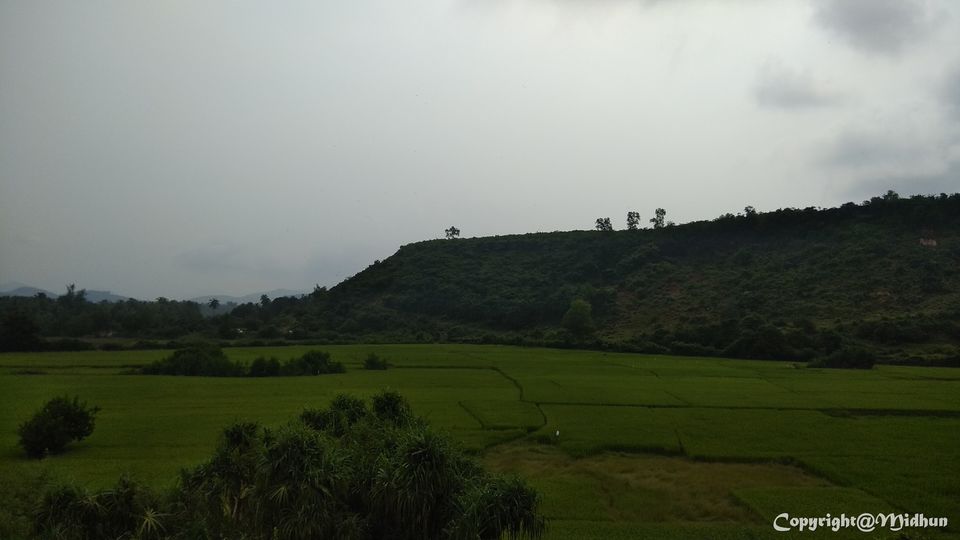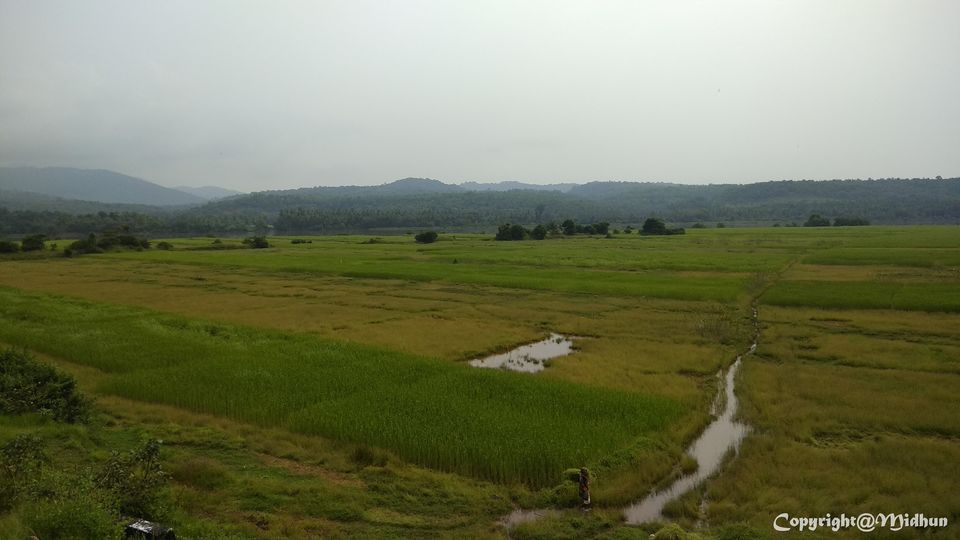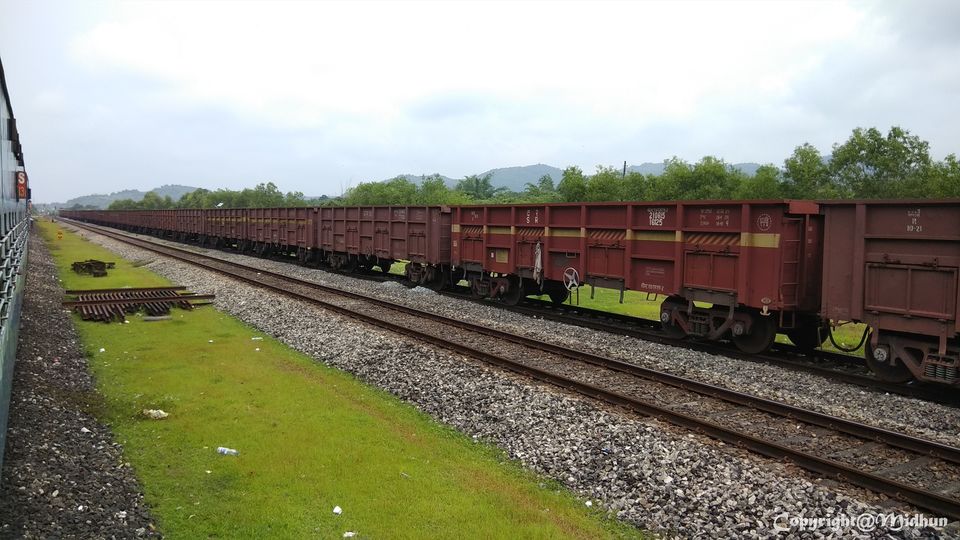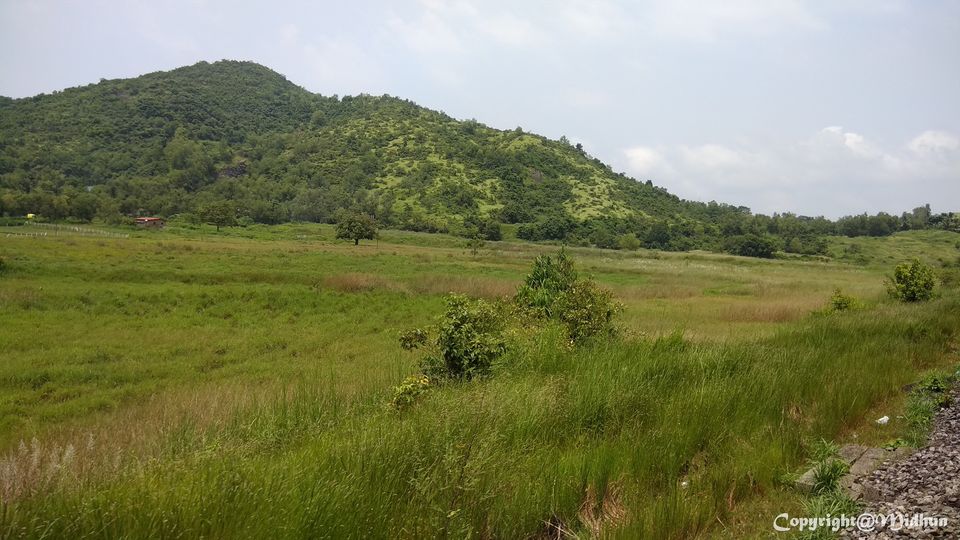 Around 1pm we reached Madgaon, Goa – the Party capital of India. There are some famous bridges just after Madgaon called Zuari and Mandovi bridges which are very beautiful to cross.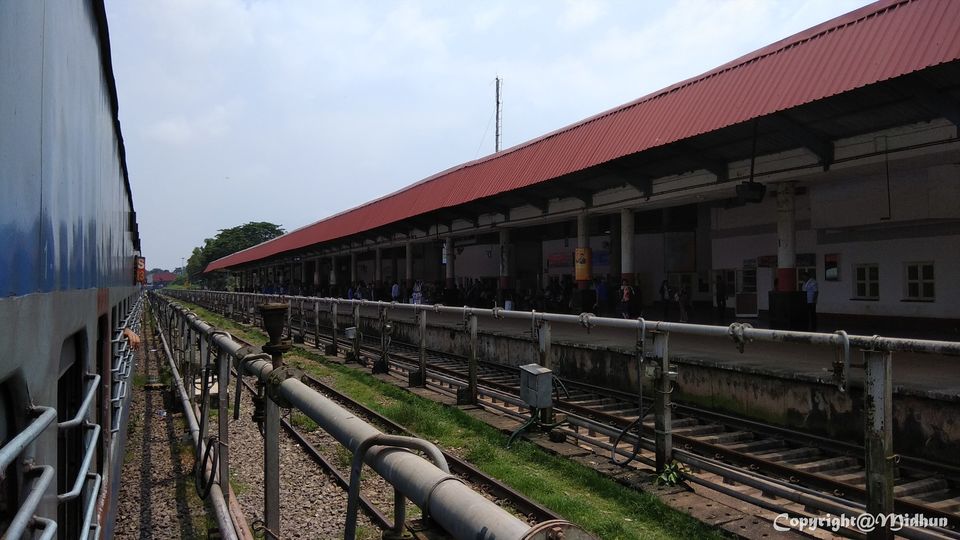 Entering Maharashtra the line becomes filled with full of tunnels and bridges. You will see alternative tunnels and bridges without even a gap in many places over there. Just before (8km before) reaching Ratnagiri in Maharashtra we will pass through one of the tallest bridge in Asia called Panvel Nadi Viaduct. The view is awesome.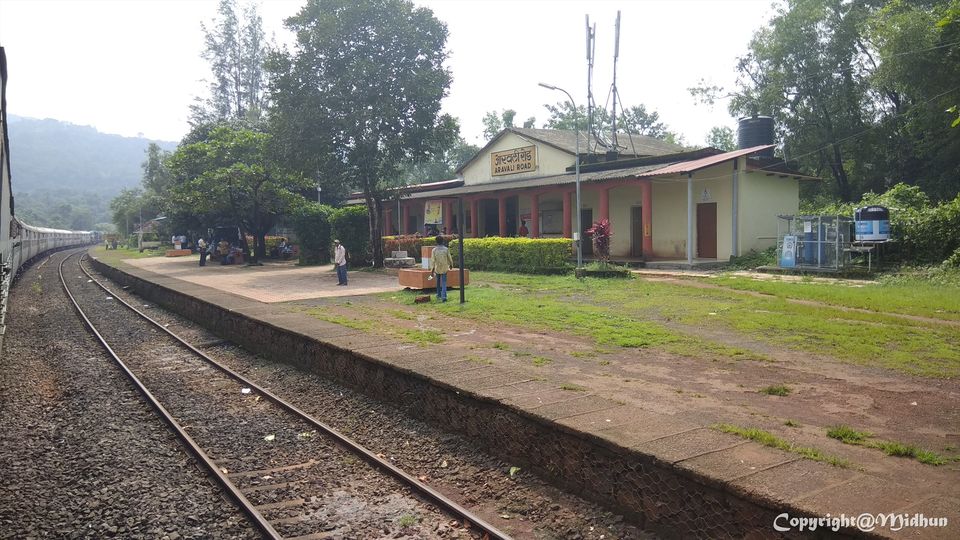 The longest tunnel of the route, Karbude tunnel (6.5km) comes just after the Bhoke railway station while going from Goa to Mumbai. Just after the next tunnel (tunnel after Karbude tunnel) there is a beautiful waterfall on the left side (while going to Mumbai from Goa). Since it was the starting of October, waterfall was blessed with full of water and was a real treat to eyes. From there onwards, there are at least a dozen of small waterfalls along the route up to Ukshi station. Ukshi station itself has got many small waterfalls and is located in between two tunnels!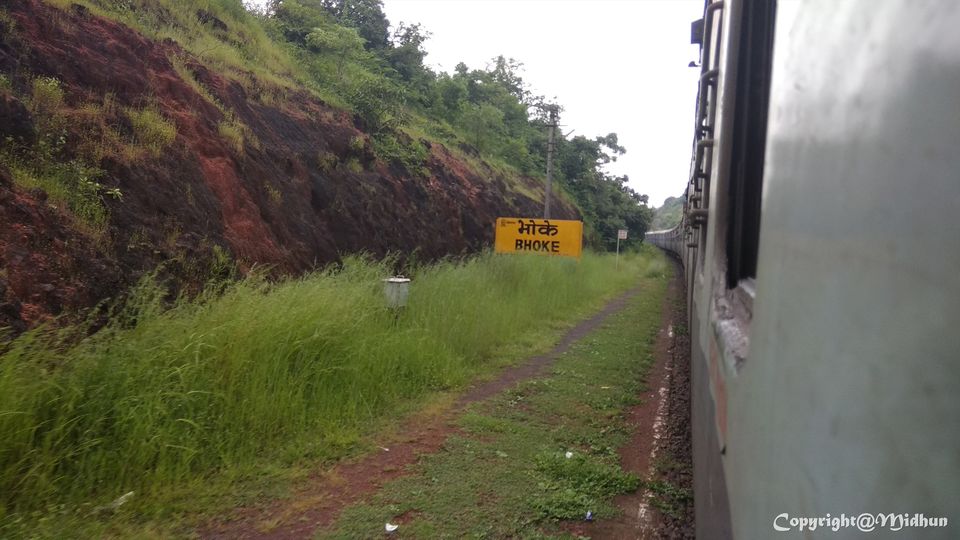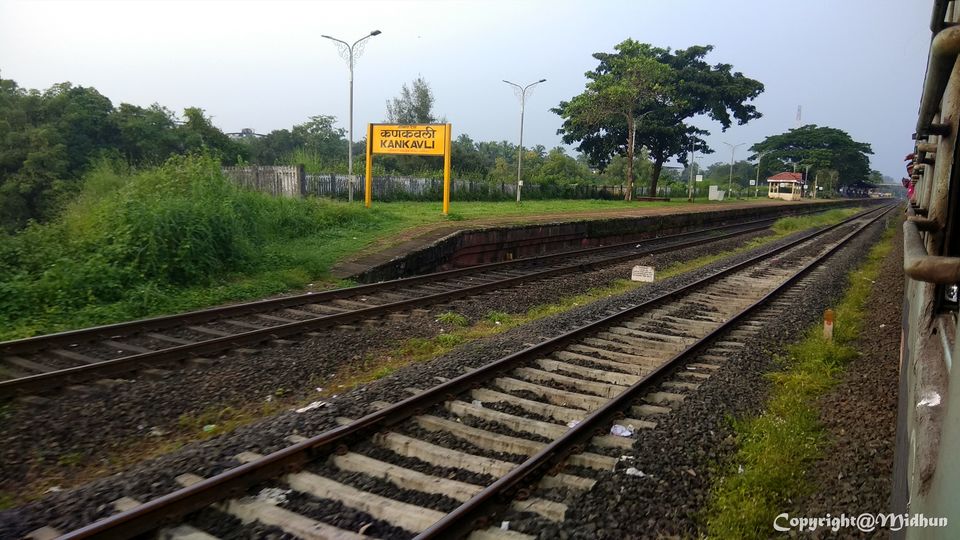 The complete route is fully green due to the presence of beautiful hills, mountains, fields, rivers, etc. If you are lover of green color then just take the ride. You will end up seeing all the varieties of green color there.
Finally I reached Panvel by 10pm and there ends the beautiful journey I had in my life. The return journey started from Panvel at morning 8am on October 3rd by Nizamuddin – Trivandrum Superfast.
I felt the sceneries are becoming much beautiful day after day. Here I'm attaching some of the photos I took on my mobile camera during the entire trip. Photos won't be accounting to 5 percent of the views I had experienced with my eyes. It's just for you to get a snapshot of what is to be seen there.
The main station / tourist places across the Konkan Railway are Udupi, Mookambika, Murdeswar, Gokarna, Karwar, Madgaon, Karmali, Sawantwadi, Kudal, Ratnagiri, Chiplun & Khed
I would suggest everyone to visit this route on the monsoon time (July – October) as it will be more green at this time and the rivers will be flowing full-fledged and the waterfalls will be fully visible.
Some of the important trains Konkan Railway routes are below –
10103/10104 – Mumbai CST – Madgaon Mandovi Express
10111/10112 – Mumbai CST – Madgaon Konkan Kanya Express
11085/11086 – Lok Manya Tilak Terminus – Madgaon Double Decker
12051/12052 – Dadar – Madgaon Jan Shatabdi Express
12217/12218 – Kochuveli – Chandigarh Kerala Sampark Kranti Express
12223/12224 – Lok Manya Tilak Terminus – Ernakulam Duronto Express
12283/12284 – Nizamuddin – Ernakulam Duronto Express
12431/12432 – Trivandrum – Nizamuddin Rajdhani Express
12449/12450 – Madgaon – Chandigarh Goa Sampark Kranti Express
12617/12618 – Ernakulam – Nizamuddin Mangala Express
12619/12620 – Lok Manya Tilak Terminus – Mangalore Matsya Gandha Express
22119/22120 – Mumbai CST – Karmali Tejas Express
22413/22414 – Madgaon – Nizamuddin Rajdhani Express
22635/22636 – Madgaon – Mangalore Intercity Express
Please go through Konkan Railway official website for more details on the Konkan Railway stations.
Thanks a lot for taking time and reading my experiences. Now just go and find it out yourself how it feels. Happy journey!