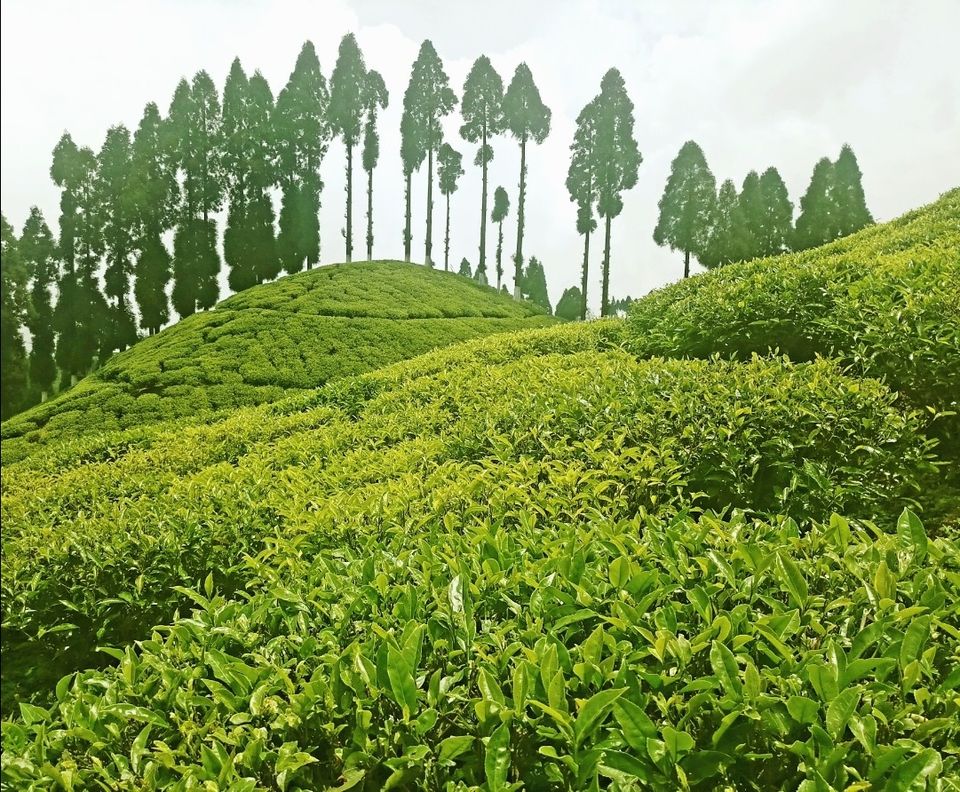 Aloo Paratha
The head storage for tourists heading for Darjeeling or Gangtok is Siliguri/New Jalpaiguri . The journey from Siliguri to Gangtok can be long , but nothing to be afraid the iconic scenes with delicious aloo Paratha will keep your enthusiasm bounded till end .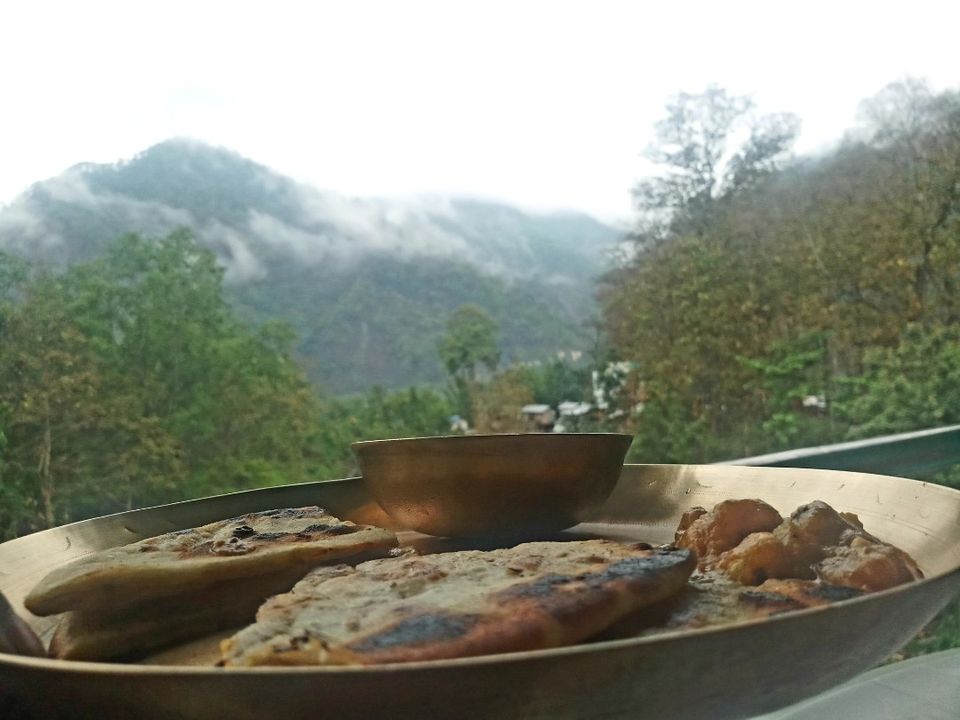 Prayer flag :- You must have noticed these streaks of small flags whenever you visited places near Himalayan mountains , ever wondered why their they are tied ? They are called prayer flags , actually they are used to bless the surrounding countryside with peace prosperity and wealth . Interestingly color fading in these flags is considered as auspicious .This means that the prayers were carried by the breeze - fading colours are a sign of it.
2nd photo is of traditional Tibetan dish Thenthuk Thenthuk
Thenthuk is a typical Tibetan noodle soup that keeps the nomads warm during the long Tibetan winters. The speciality of the dish lies in its simplicity . Honestly speaking , it was more of a health booster with spinach and all green vegge. (it will not fascinate you if you are a typical North Indian foodie )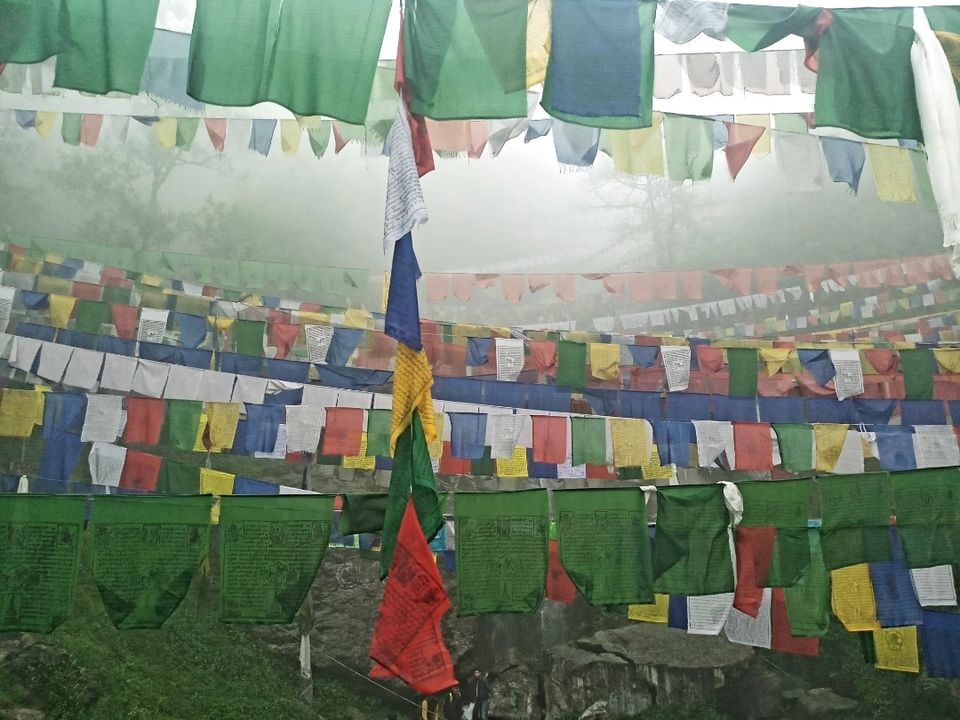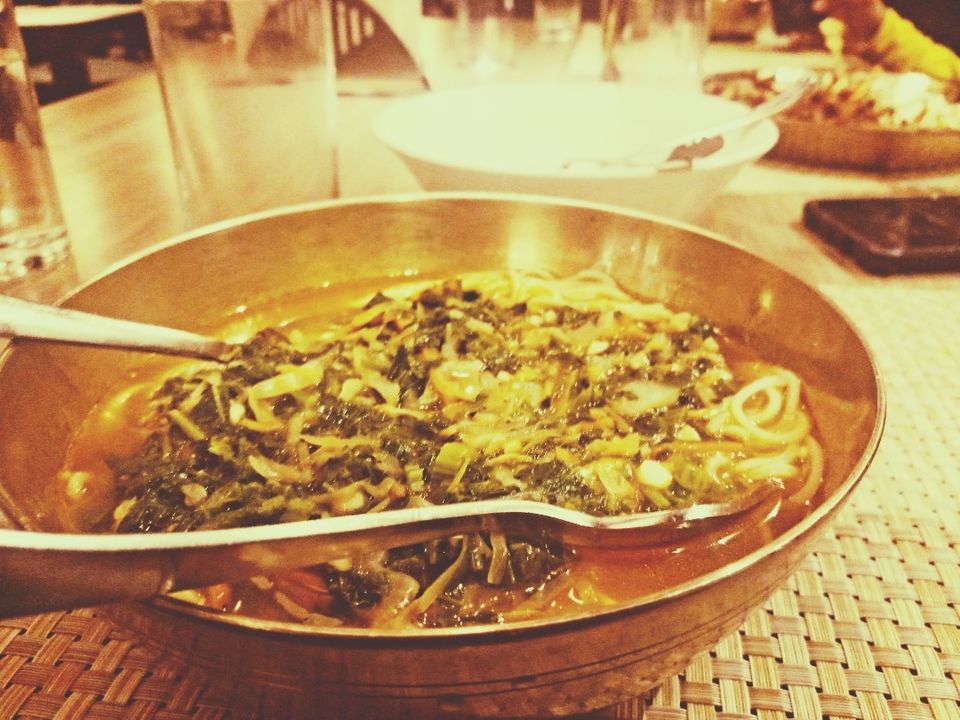 Gangtok-Lachung
This road journey is a journey for lifetime . The scenic beauty and the greenery is just amazing . Kuddos to Sikkim government for some stricts rules and regulations which has helped the region its sustain its virtue . One of the most amazing thing about the journey is the extraordinary locations and designs of homes . I mean , I have to say people have amazing skills here . I mean they can construct on any terrain . Terrain on which you might hesistate to even step a foot .. pheww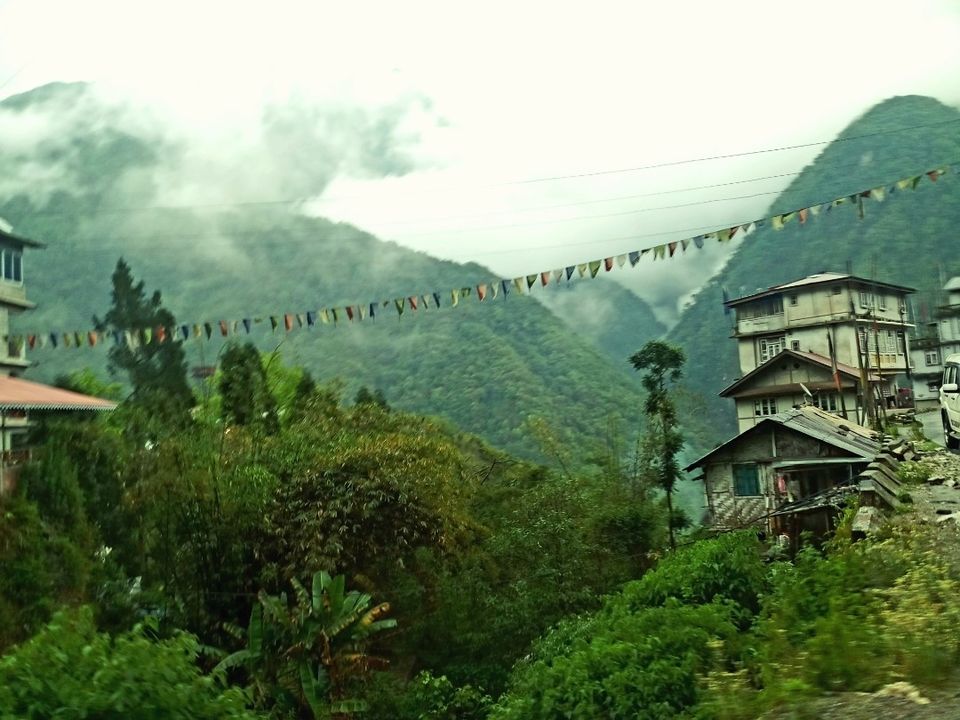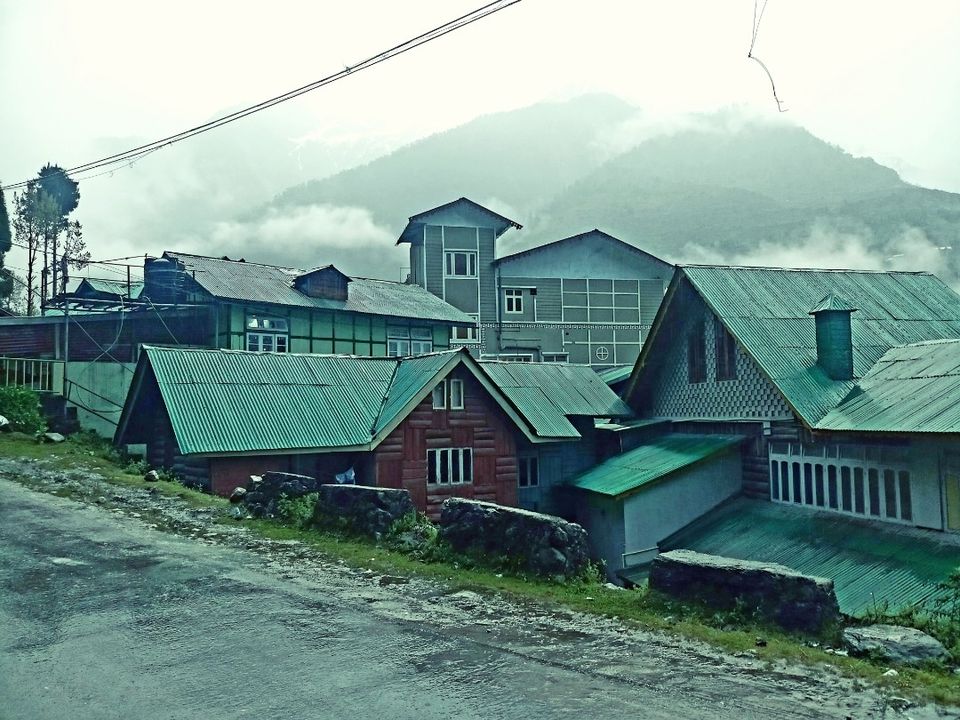 Yumthang Valley
Beautiful things grows out of harsh conditions . The extreme weather and terrains garnish some of the most gentle and beautiful flowers in the country . This valley is heaven and It also happens to be situated at what is called "the tree-line", the altitude above which there are no trees. This makes the Yumthang Valley unique in that it has trees and Rhododendrons(purple beauty ), and yet abounds in tiny, low-growing Himalayan flowers.
Maggie
Importance of this 10 Rs noodles in this region is just invaluable . With little or no vegetation in some places , Maggie :- easy to cook , easy to access , nutritious enough to survive in these region . Eating Maggie in zero point (end of the civilian road in sikkim state) was altogether a different experience . 50 bucks for a Maggie and 15 bucks for a boiled egg seems to reasonable considering the geographical location and of course hunger( which was generated after a tiring session of snow fight )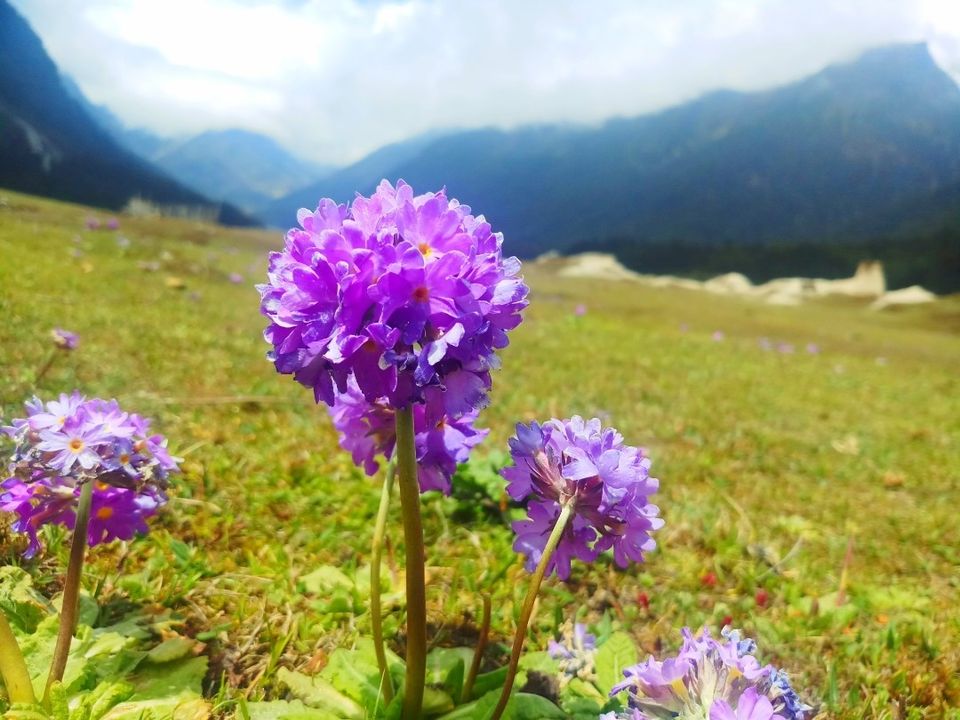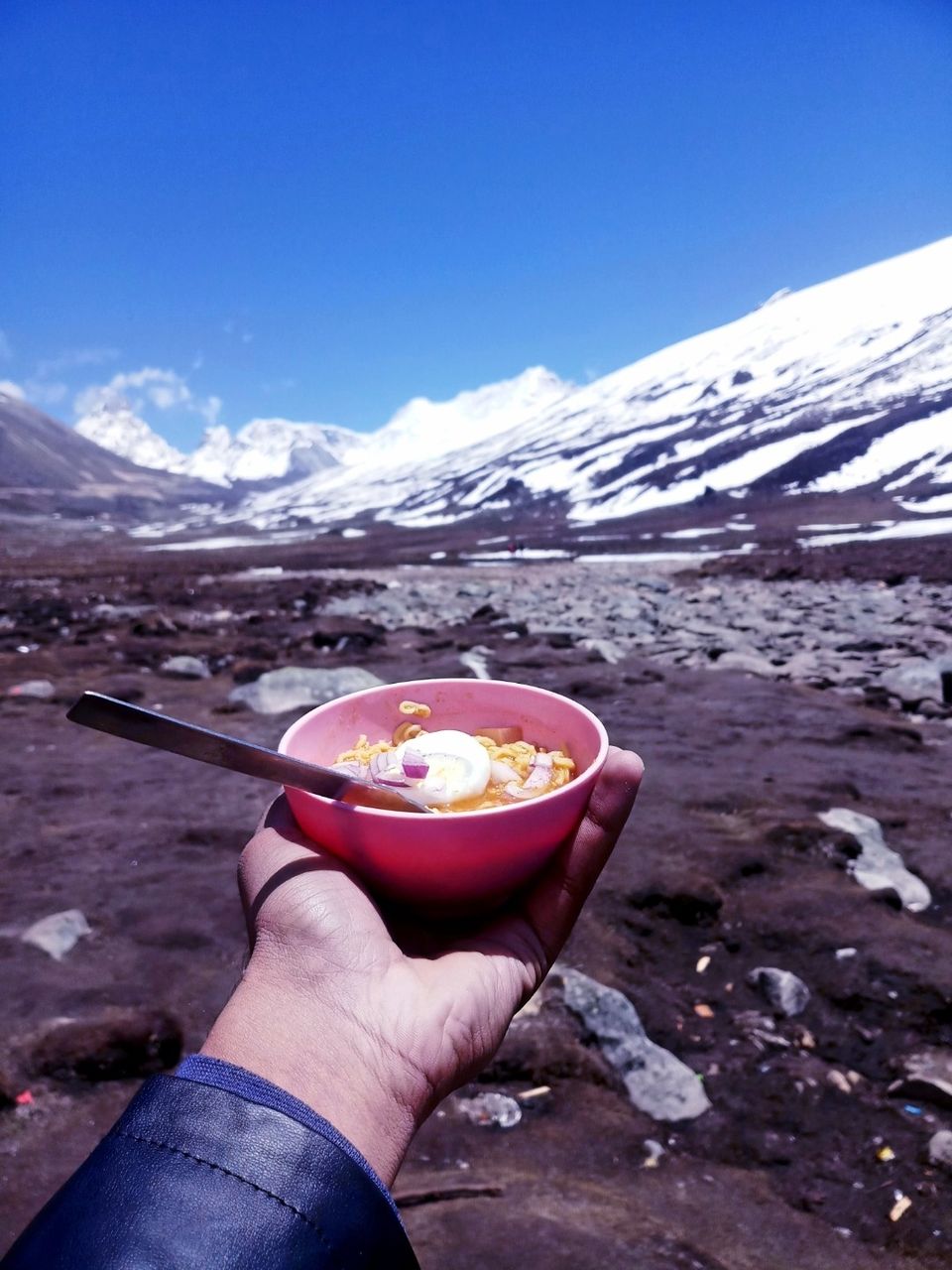 Tourists Rush
The incoming flux of tourists during the peak season (April-May) can be quite high . Due to narrow one way road and occasional storage of four-wheelers for sightseeing the journey can be lengthy during these times .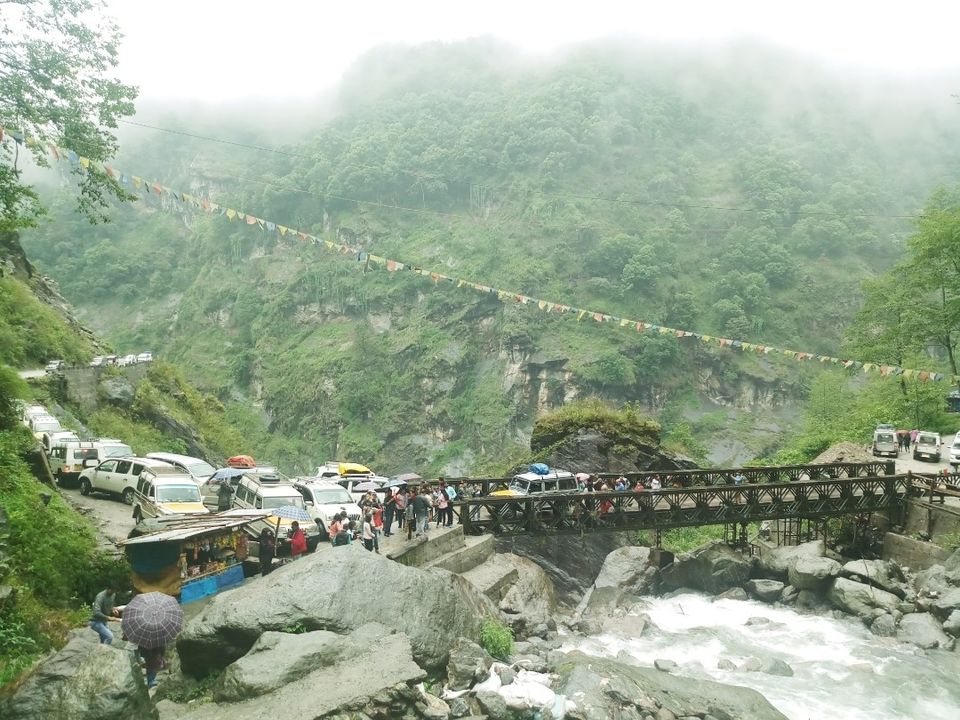 Darjeeling
Can't imagine a better infrastustructral rich town built on 5000ft than this .Houses a bunch of amazing places to eat , shop and have fun .This Picture is taken from Keventers .The amazing thing about this Keventer is its originality .Nothing has changed in this store since the time Keventer was established here . Same 100 years old fashioned Keventer.