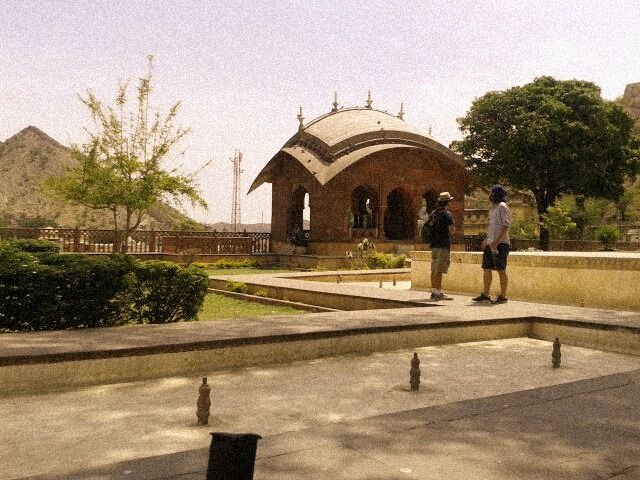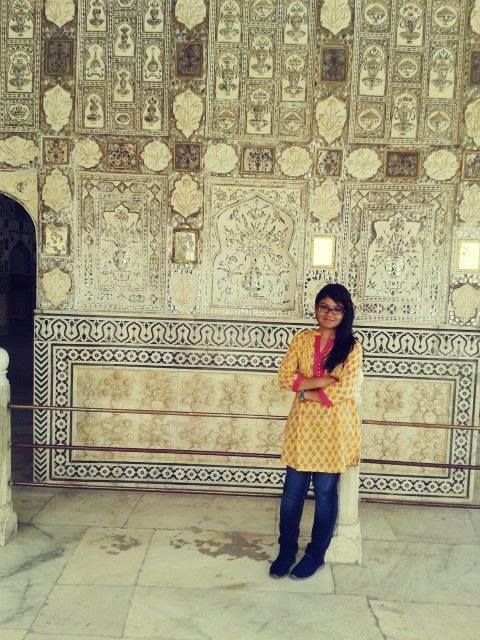 Being a Dehlite I've always been fond of this city and never really enjoyed much during my stays in hill stations. Even though I have ancestral roots in Uttarakhand, visiting places of attraction such as Rishikesh, Haridwar, Nainital and Mussoorie was hardly stimulating.
But one trip down the west changed my mind about travel! I got an opportunity to tag along with a friend of my mother and a mini trip was set up to visit Jaipur. We traveled all the way to the historical pink city by a car. The city is surrounded by Aravalli mountains and lakes.The temperature was quite similar to Delhi, dry and warm weather. As soon as we entered into the city, I was surrounded by an array of red buildings.The main marketplace had shops with distinct numbers. People on motorcycles were wearing helmets and followed traffic rules, a sharp contrast from Delhi. Although in terms of connectivity, Delhi is the best. JMRC has just started off its project in Jaipur and there is no transport corporation except for a few local green buses operating in the outskirts of the city.
Once we checked into the hotel in Sindhi Camp, we left for Amer Fort, also known as Amber Palace, located high on a hill. It was massive. The fort is huge and it takes about two hours to visit every block. The Sheesh Mahal inside the palace is embellished with mirrors and intricate designs. It's architectural beauty is a sight to behold. I've also attached some clicks of the Fort to feast your eyes. Once we finished the visit, I decided to go to the garden nearby Maota Lake to relax my tired feet. Visiting every corner of the palace and clicking snapshots in sunny weather was indeed taxing! After drinking shikanjis from a local shop, we felt rejuvenated and went on to visit City Palace, another huge complex.
The tour of City Palace was different from my first visit, primarily because the City Palace was more or less a museum. From cavalry weapons, pistols, swords and chariots to the dresses and artifacts of Kings and dynasties, it provides every information to a traveler about the heritage and rulers of the city. Sadly, clicking pictures was prohibited. The Chandra Mahal is a museum and depicts the royal residence of Sawai Raja Jai Singh II. I also saw two huge silver vessels of height 1.5 meters kept on the display nearby the art gallery.
The Jantar Mantar is a collection of astronomical instruments made from local stone and marble, with domes for every zodiac sign. How could I forget taking picture with the one having my zodiac sign? Most of the instruments were built as huge structures to improve the accuracy such as the Jai Prakash Yantra, a hollow hemispherical sundial.
The next day I went to the marketplace for shopping ethnic dresses. The kurtis and lehangas are sold at affordable prices. I also took a camel ride. It was hilarious as the bump of camel kept moving to and fro whenever he moved his feet. As a result, I was dwindling in the entire 15 minutes ride. The actual price was 120, but we did a bargain and I paid only 60.
When we left the city, I could see the beautiful Jal Mahal amidst Man Sagar Lake. The entire escapade was fascinating. I missed out a few important landmarks of Jaipur but the two day trip has been my most memorable experience of Rajasthan. The vivid culture, history and cuisines of the city makes it a must place for every Indian to explore.