Famously known as the Pink city, Jaipur, has a rich history dating back to 1727. Founded by Maharaja Jai Singh II, it is the first planned city of India.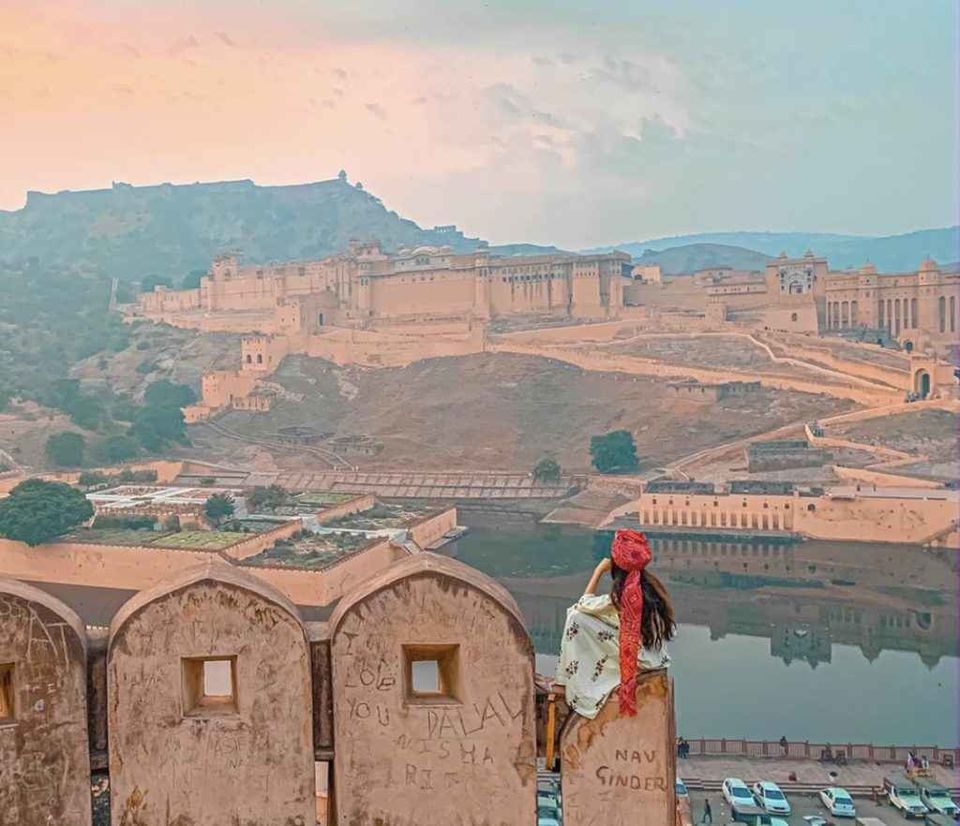 Hawa Mahal (Translation Palace Of Winds) was constructed in 1799 by Maharaja Sawai Pratap Singh. It has 5 floors and 953 Windows called Jharokhas. The Palace was built with Red and pink coloured sandstone. It was built for the Royal ladies to observe festivals without being seen by the public.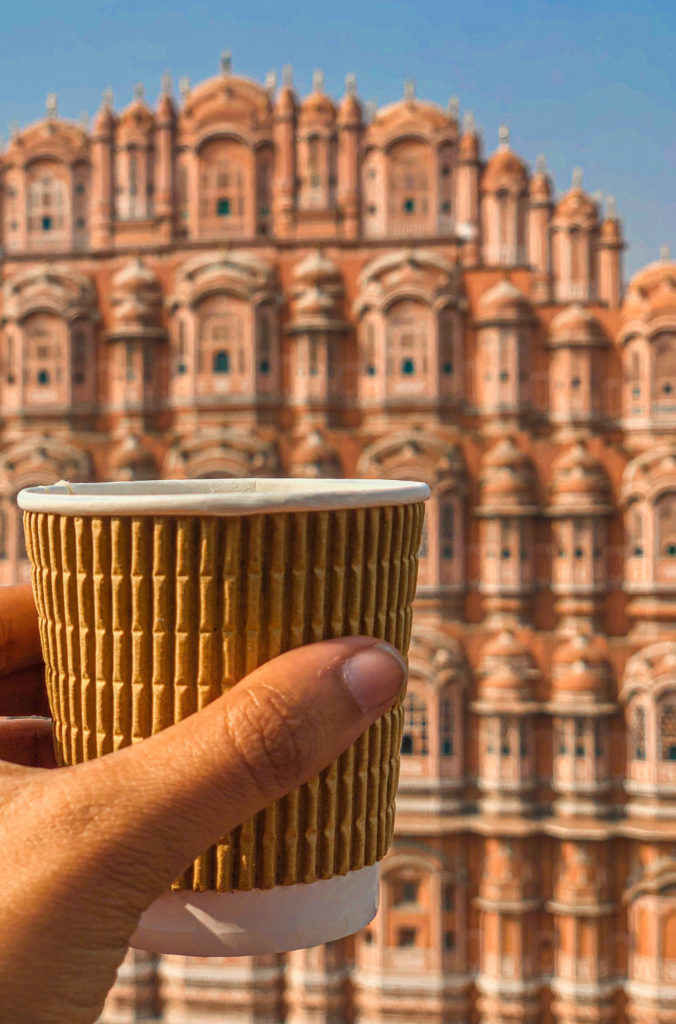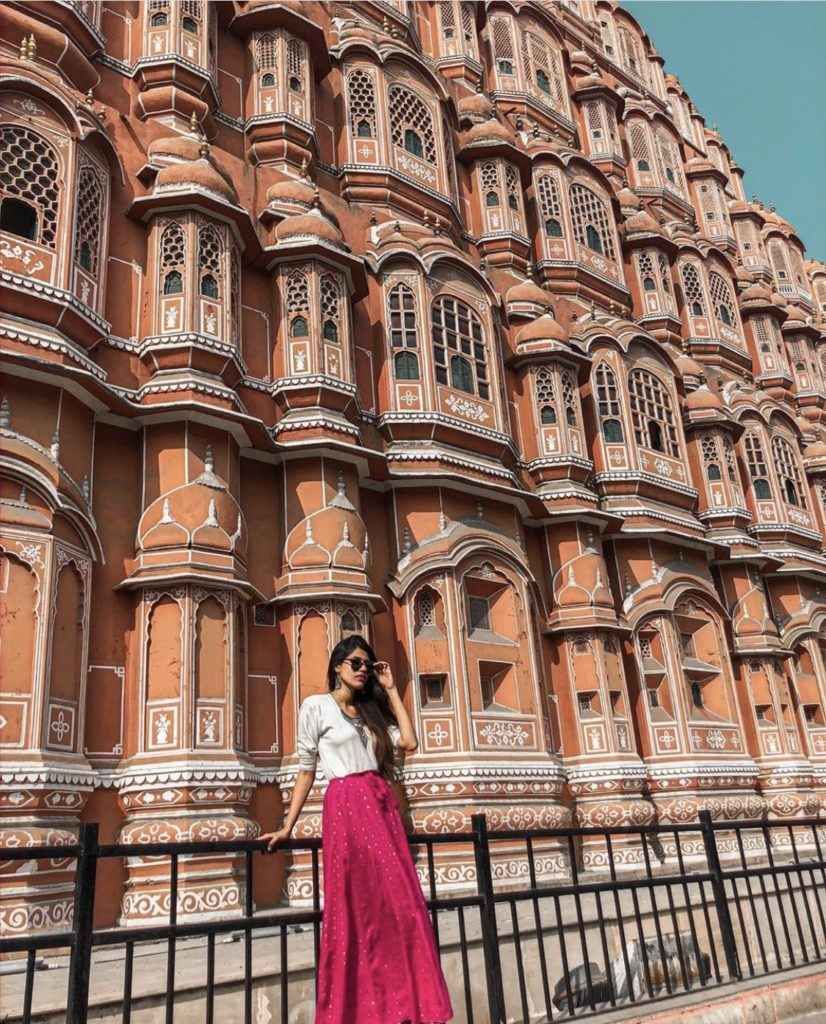 City Palace is situated right in the center of the Old City. It was built by Maharaja Jai Singh II , the city palace has the perfect blend of Rajasthani, European and the Mughal architecture. The city palace includes the famous Chandra Mahal and Mubarak Mahal. The palace was built between 1729 and 1732 AD.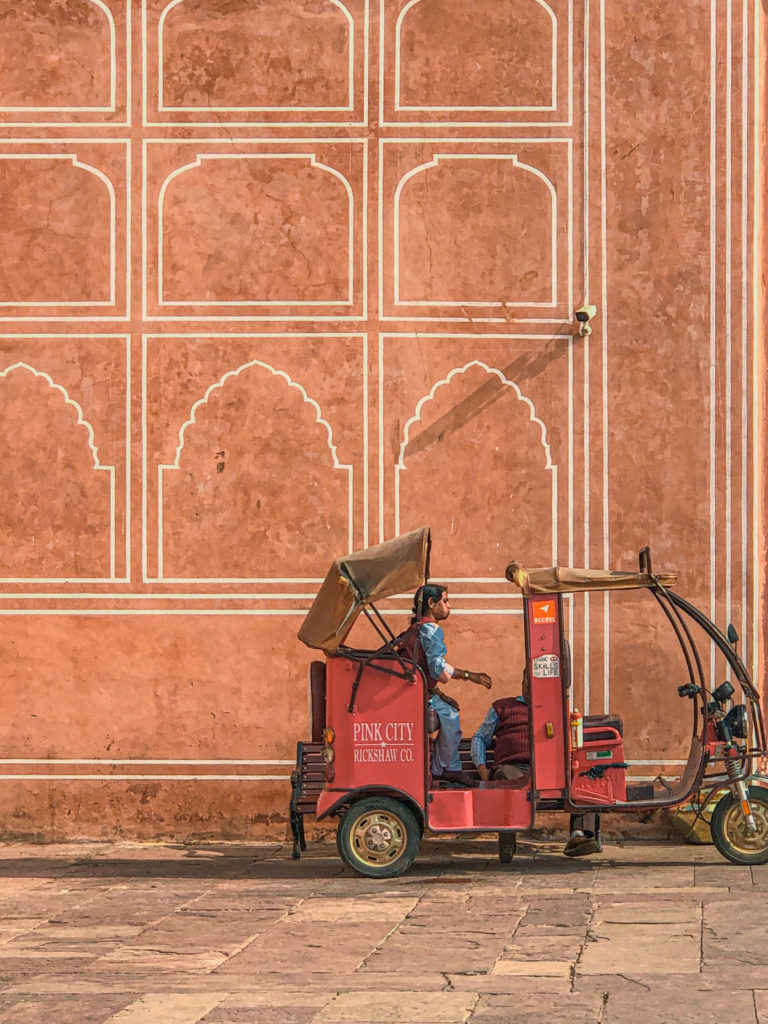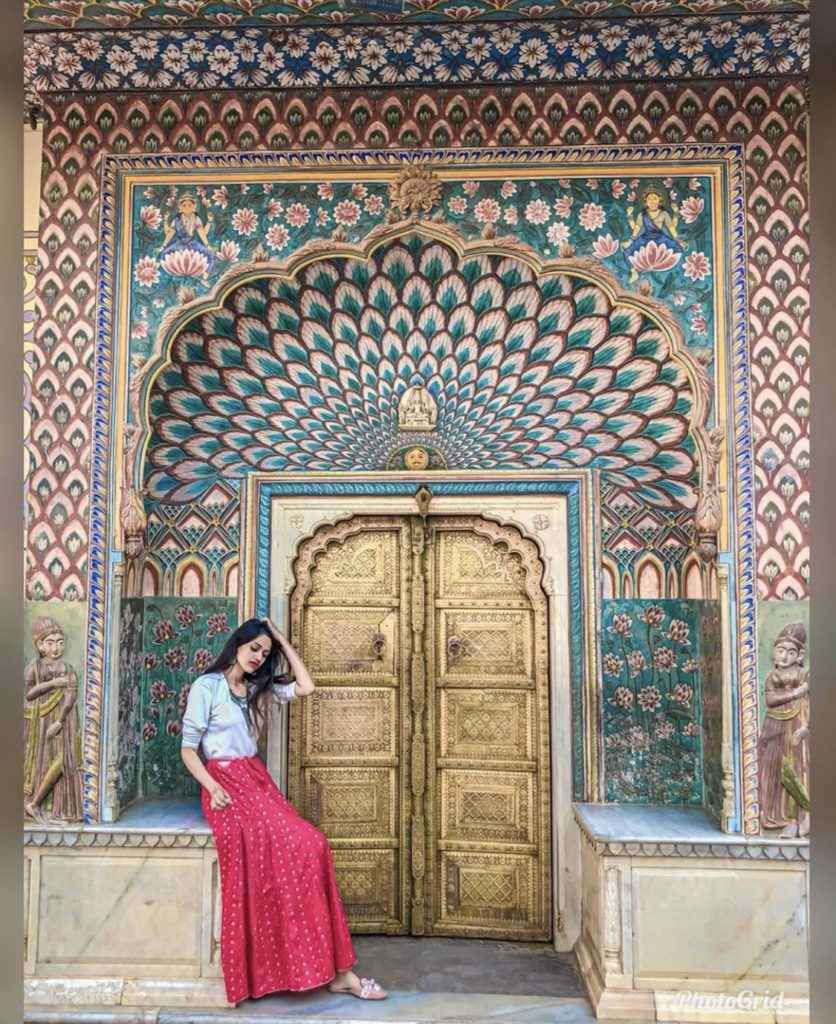 Amer Fort is easily one of the most magnificent forts I've ever visited. It was built in 1592 by Raja Man Singh. Built with Red Sandstone and Marble, It boasts various buildings of prominence like the 'Diwan-i-Aam', the 'Sheesh Mahal' and even the 'Sukh Mahal'. The fort stands on Aravalli Hills and is situated next to Maota Lake.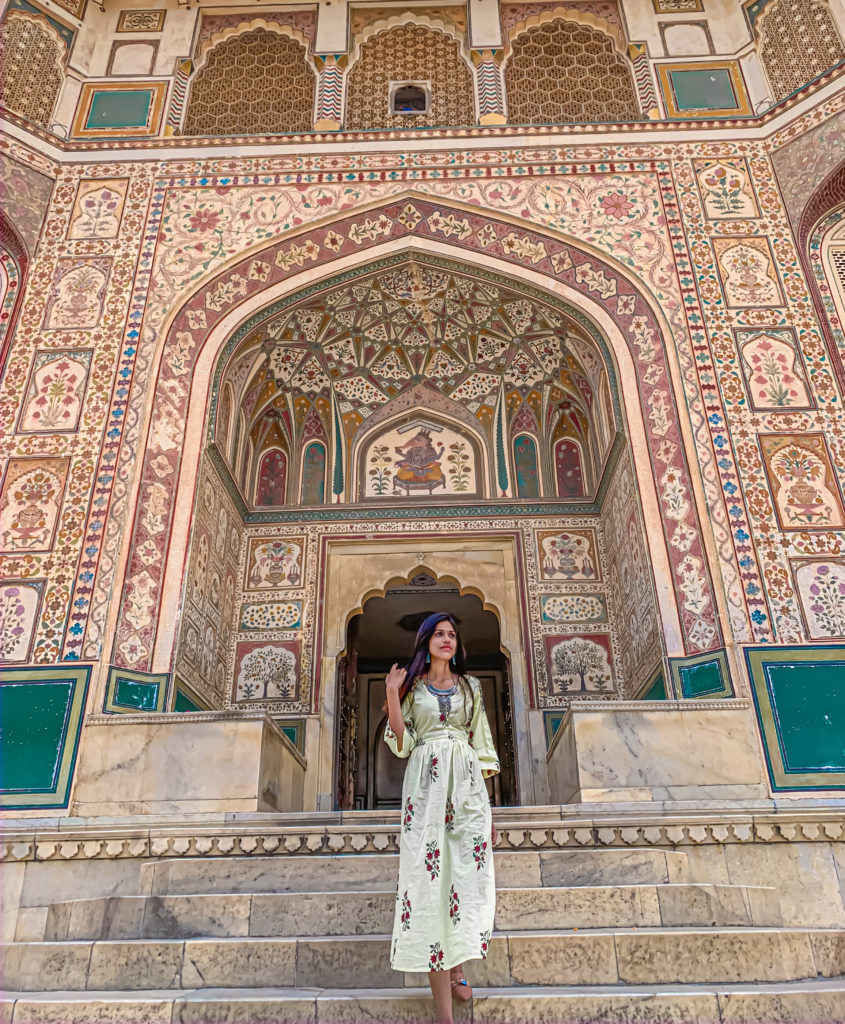 Patrika gate stands tall in all its glory, engraved with beautiful paintings. It is a vibrant, colourful place making it every photographer's and instagrammer's delight. It is a little far from other touristy attractions but very close to the Airport.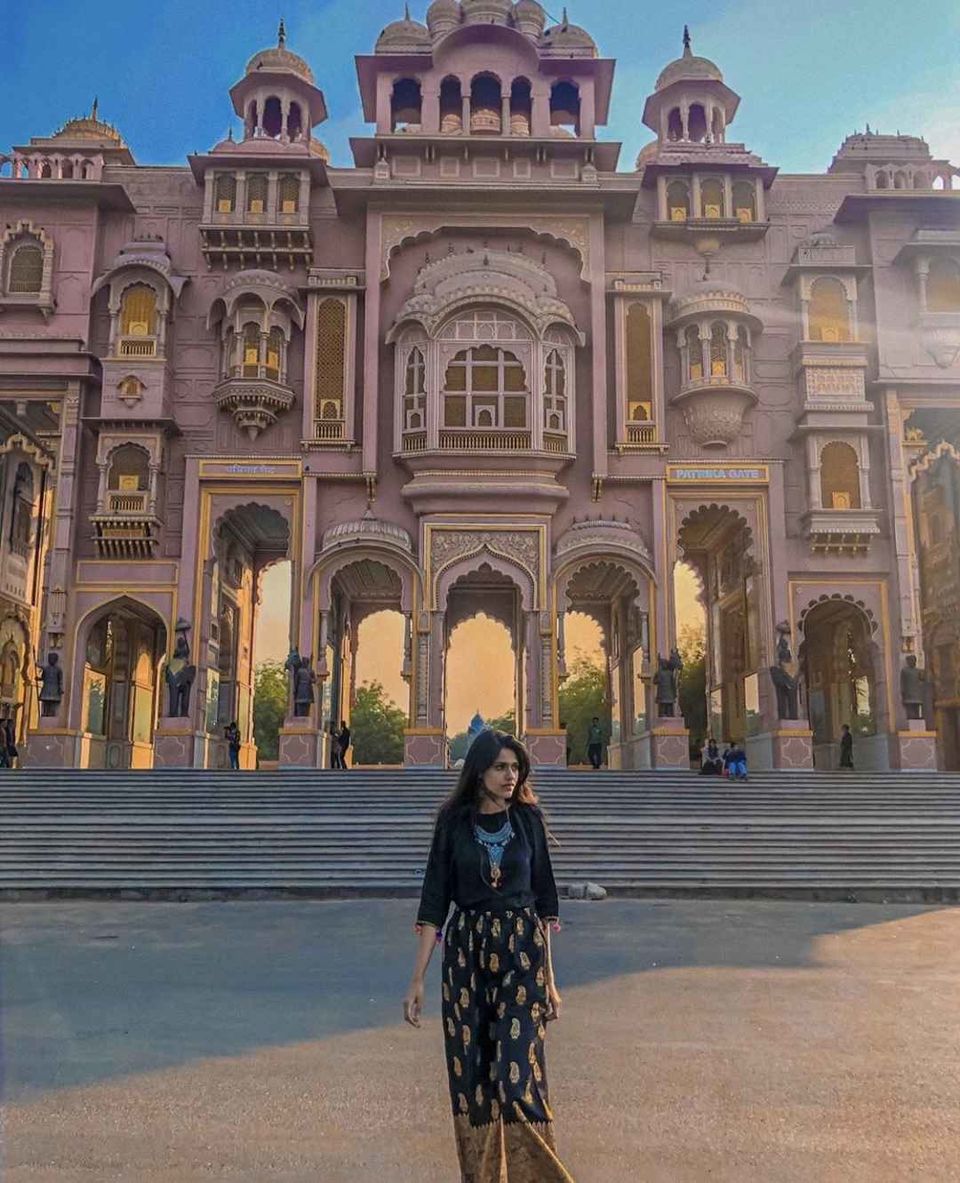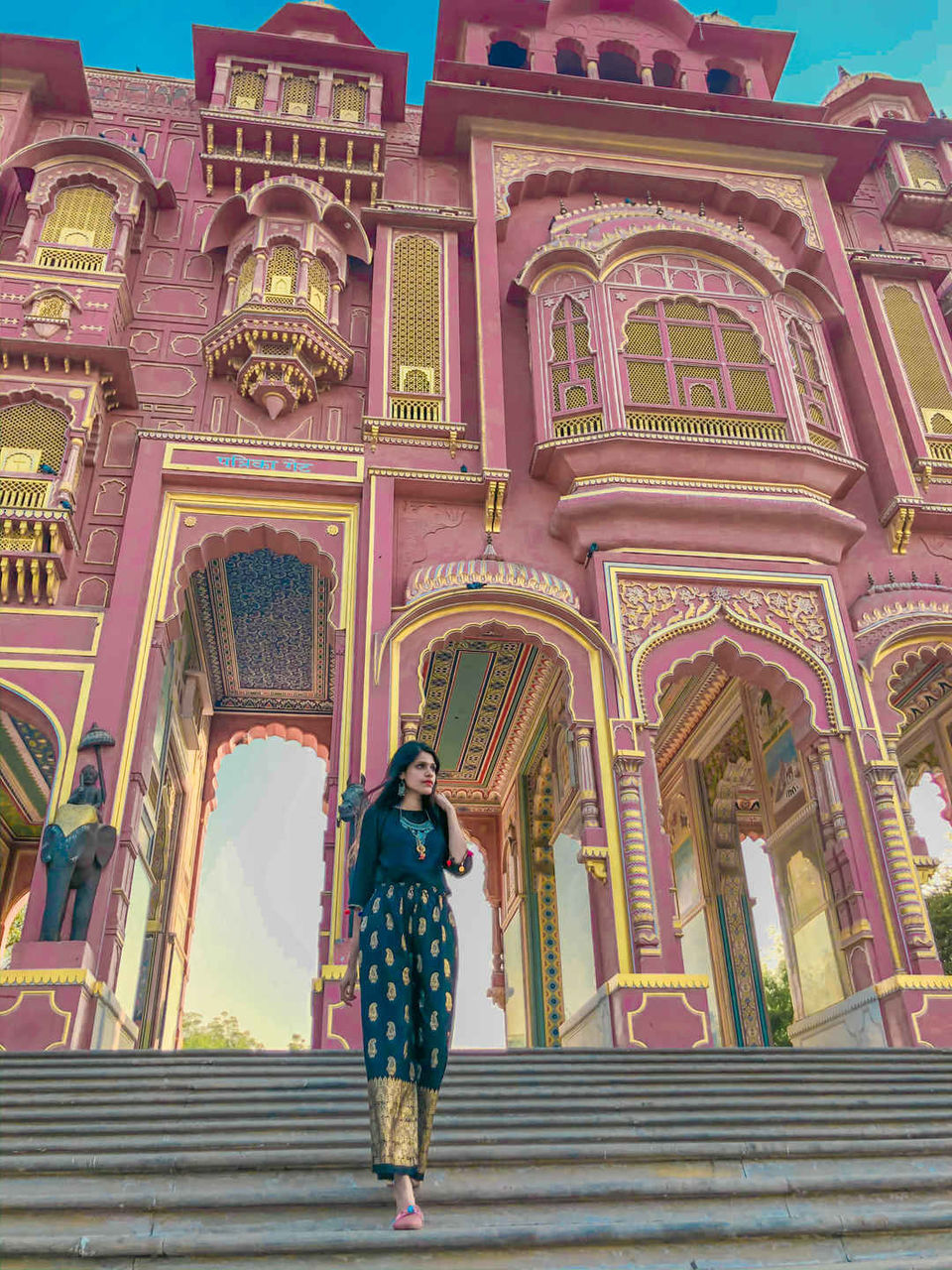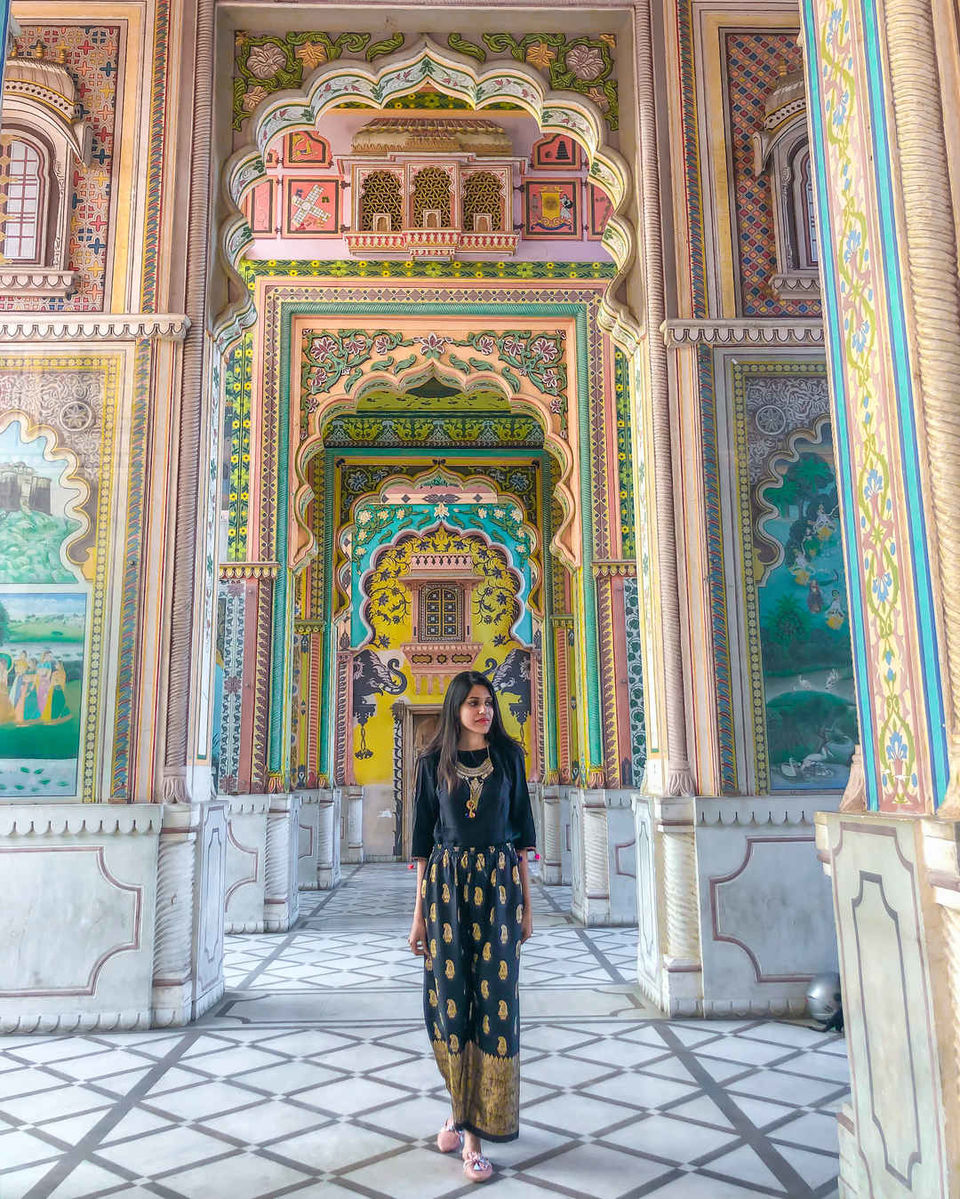 Albert Hall Museum is the oldest museum in Rajasthan. It was constructed in 1876. This architectural wonder harbours exquisite artefacts. It is the perfect example of the Indo-Saracenic architecture.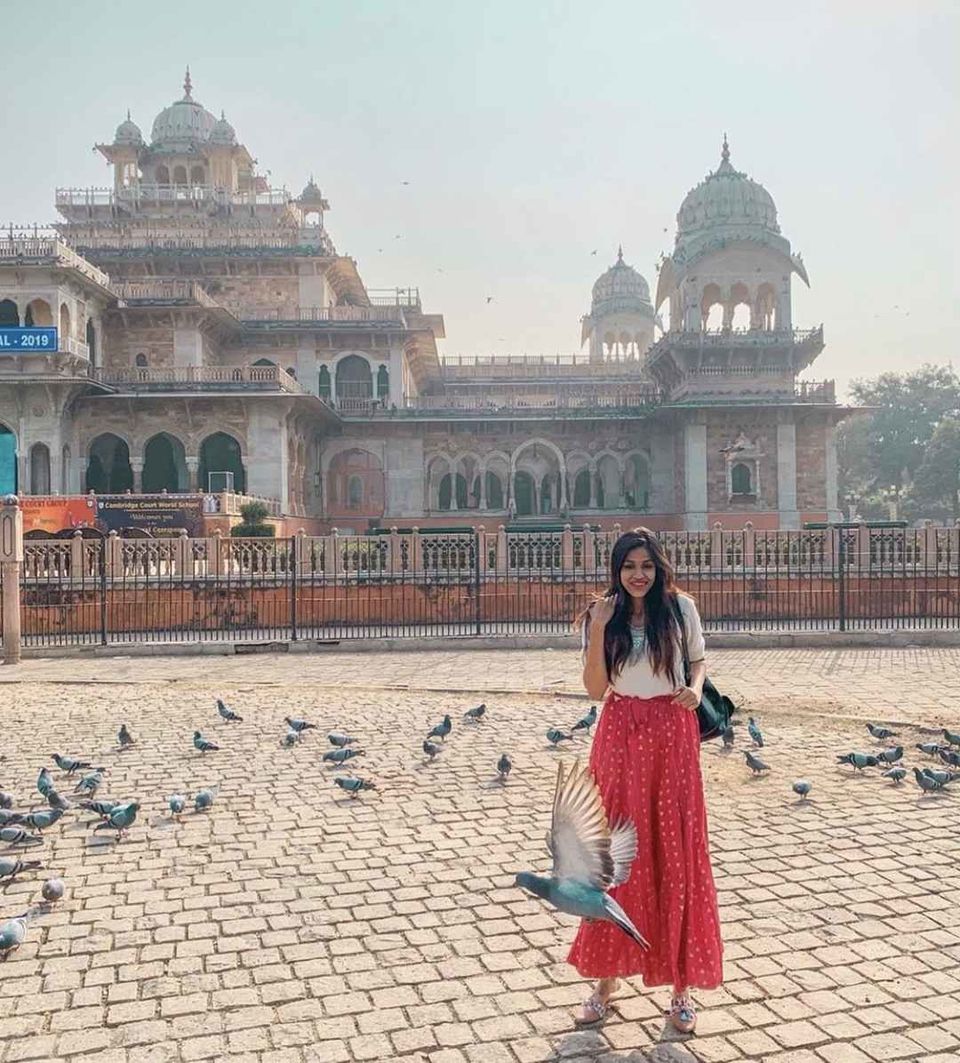 The Jal Mahal was built by Maharaja Madho Singh I and was enhanced my Madho Singh II. Built from Red sandstone, it follows the classical Rajput symmetrical style which is found throughout of Rajasthan. It is situated in the middle of Man Sagar Lake.
Jaigarh fort was built in 1726 by Maharaja Jai Singh II to protect the Amer Fort. What is known in the present day as Jaigarh Fort, was actually the main defensive structure rather than the palace itself.
Built in 1734, by Maharaja Sawai Jai Singh, Nahargarh Fort like Amer fort and Jaigarh fort, also formed a strong defence for the city. The popular belief is that Nahar here stands for Nahar Singh Bhomia, whose spirit haunted the place and obstructed construction of the fort.
The Jantar Mantar is a collection of nineteen architectural astronomical instruments built by the King Sawai Jai Singh II. It features the world's largest stone sundial.
Easier Way To Plan Your Itinerary with time constraint
Hawa Mahal, Jantar Mantar, Albert Hall Museum and the City Palace are in close proximity to each other.
Jal Mahal, Amer Fort, Jaigarh Fort, Hanuman temple and the Jaipur Step Well are in close proximity to each other. Make sure to start your day really early if you are planning to cover these 5 places on the same day.
Patrika gate is near to the Jaipur Airport, you can plan your Itinerary accordingly.
How To Reach Jaipur
Jaipur is well connected by Flights, Trains and Buses to all the major hubs of the country. There are also private taxis from Delhi to Jaipur.
How To Commute In Jaipur
You can commute by Uber, Ola and Auto Rickshaws. You can also rent a car/bike if you have a valid International/Indian driving licence.
How Long Should You Stay In Jaipur
I would suggest 3 days would be sufficient to cover all the places, if you are a traveller with a packed itinerary you can start your day early and cover most of the places in 2 days, if you are on a leisure trip you can extend your stay for upto 5 days.
Best Time To Visit Jaipur
October to March is the best time to visit Jaipur.
Places To Visit
6) Jaipur StepWell (Panna Meena Ka Kund)
Stepwell or Baori is a type of ancient water storage tank where water can be accessed through a flight of steps. Panna Meena Ka Kund is located near Amer fort in Amer town. It is the only functional stepwell in Jaipur. It was constructed at the time when piped water didn't exist.