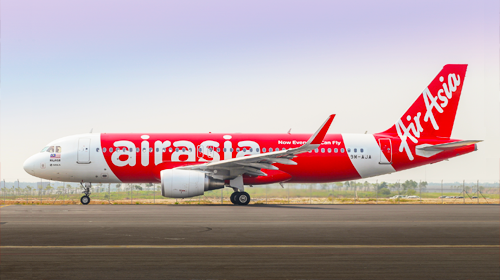 Air Asia brings you the hottest sale of the season. With fares starting from as low as ₹399 for domestic flights and ₹1,999 for international flights, this Mega Sale has raised the bar of competition in the market.
Till when can you book the tickets: You have one week in your hand to plan your next trip and book your tickets at real cheap rates. The sale is on till 18 November 2018.
Travel time period: Plan your trip anytime between 6th May 2019 to 4th February 2020 and get great deals.
Destinations covered: The airline services cover over 120 destinations globally and is offering discounts on both domestic and international flights. There is a special Big Member discount for the members of this Malaysian Company.
The Air Asia 19 A-320 aircraft connects 21 domestic airports of India, among which 15 are cities. The cities are Bagdogra, Bengaluru, Bhubaneswar, Goa, Guwahati, Hyderabad, Imphal, Indore, Jaipur, Kochi, Kolkata, New Delhi, Pune, Ranchi, Srinagar and Visakhapatnam.
Tickets to international destinations can also be availed at discounted rates. These destinations are Auckland, Bali, Bangkok, Krabi, Kuala Lumpur, Melbourne, Singapore and Sydney.
Terms and conditions: The sale is only available for members. Advance booking needs to be done for cheap fares.
Share your stories, pictures and videos of travels around the world on Tripoto and be a part the world's largest community of travellers. Click here to start sharing now!